Finally!! Spring is here!! Gina and Anthony we had the absolute best weather for your wedding this weekend! 75 and sunny on a Saturday?! Hell yeah! After we photographed Gina getting ready at her parents house and Anthony got ready at the Simsbury Inn we headed to an absolutely stunning church in West Hartford. One thing that we definitely loved was seeing Gina's dad walk her into the church uninterrupted, alone, just her with her dad right before she saw Anthony for the first time. After we saw a few tears and everyone totally overwhelmed with excitement we headed to the City Hall for a couple portraits. Snagged a few bridal party shots there and made sure to snag a few of our gorgeous couple before we headed to the reception at the Riverview in Simsbury. Gina and Anthony and your bridal party were troopers for coming down all the way next to the river to take a bridal party shot! Thank you guys so much for having us at your wedding Gina and Anthony. You guys ROCK XOXO =).
Special thanks to everyone that was such a big part of this day: Hair + Makeup: Naomi Martinez Salon, Flowers: Stylish Blooms, DJ – That's Entertainment! , Gown: Majesty Bridal, Venue: The Riverview.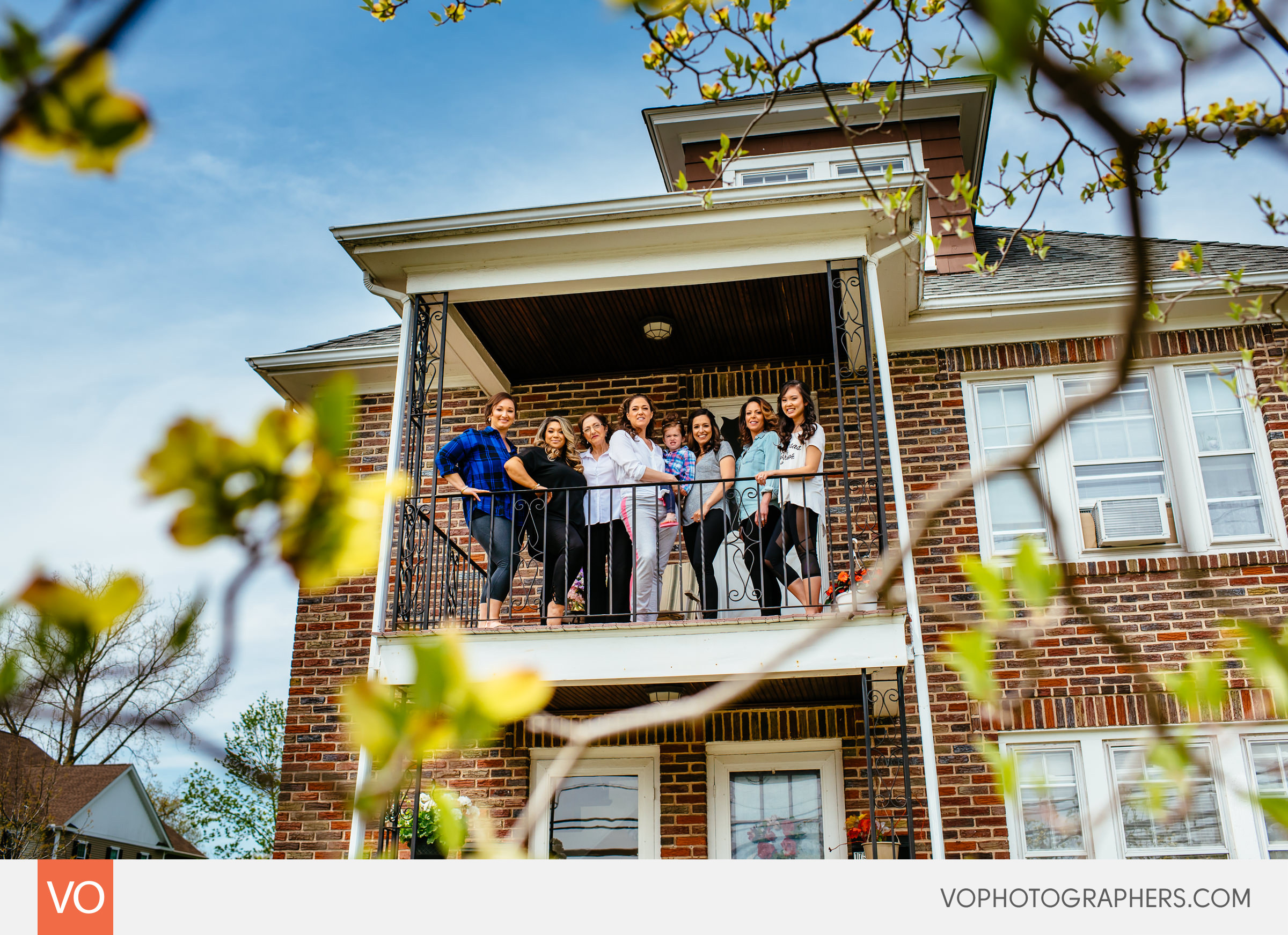 Bridesmaids hanging out on the balcony on a beautiful Spring wedding day.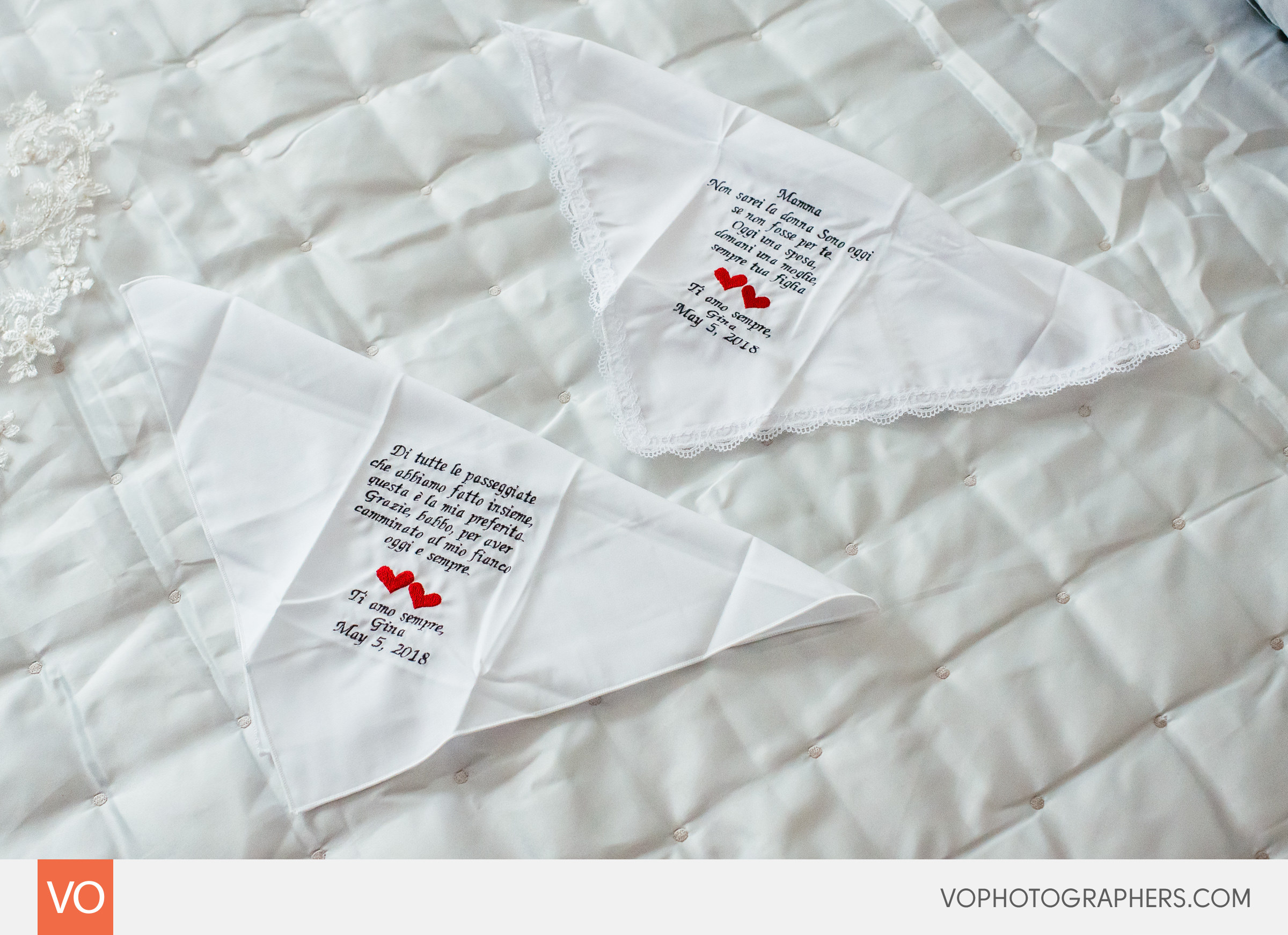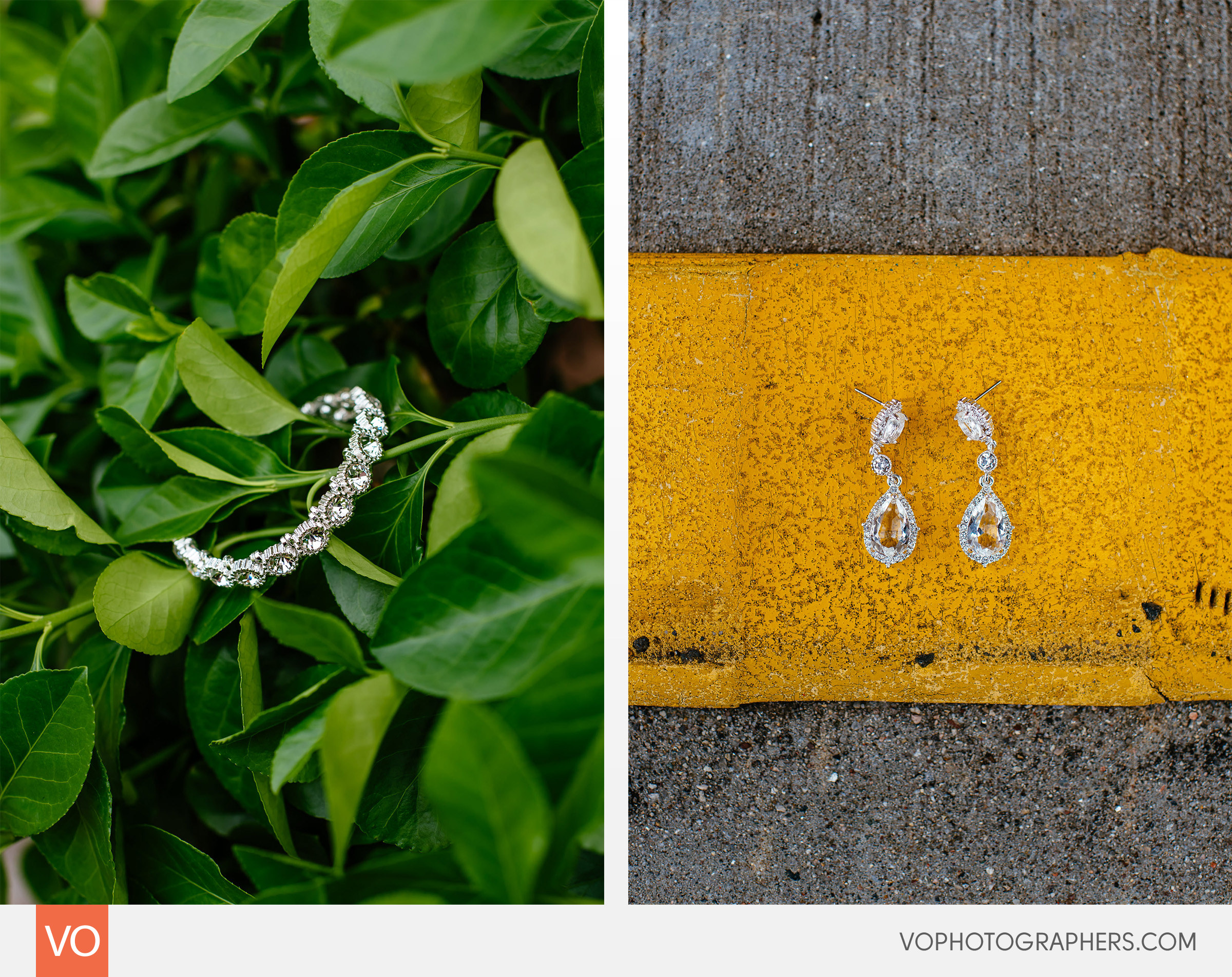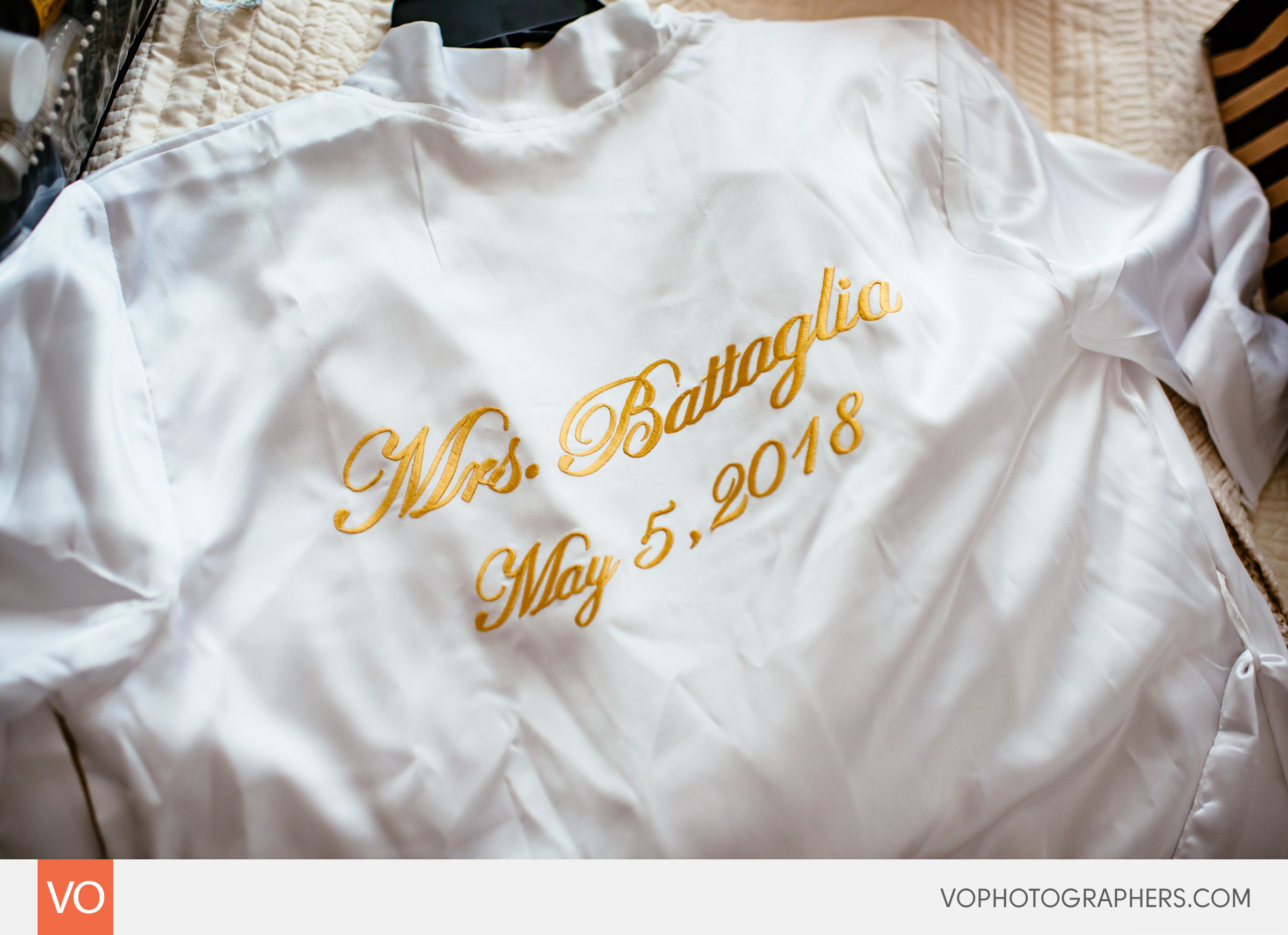 Spring is such an amazing time of the year, especially for weddings =). Wedding shoes hanging on a branch.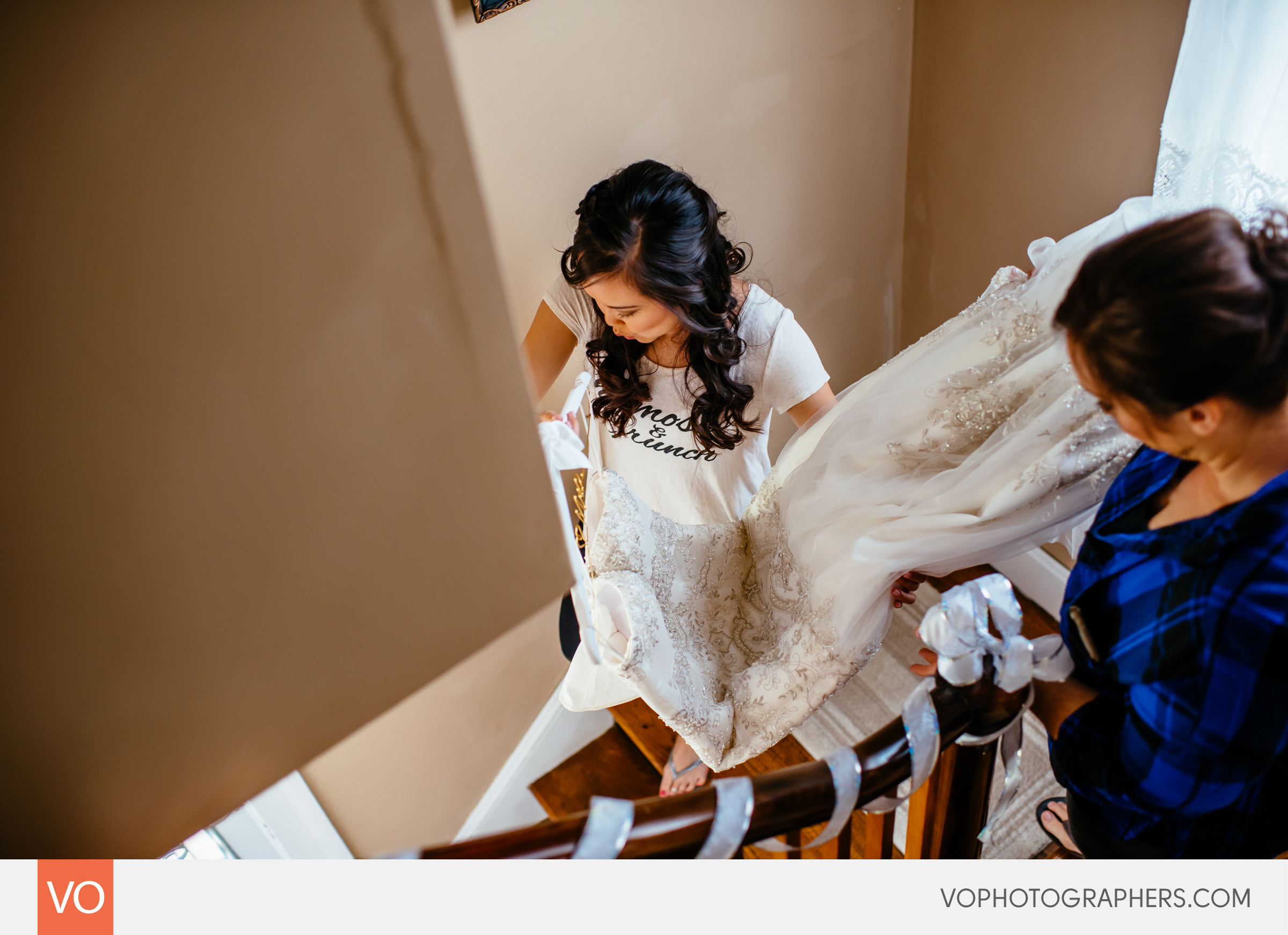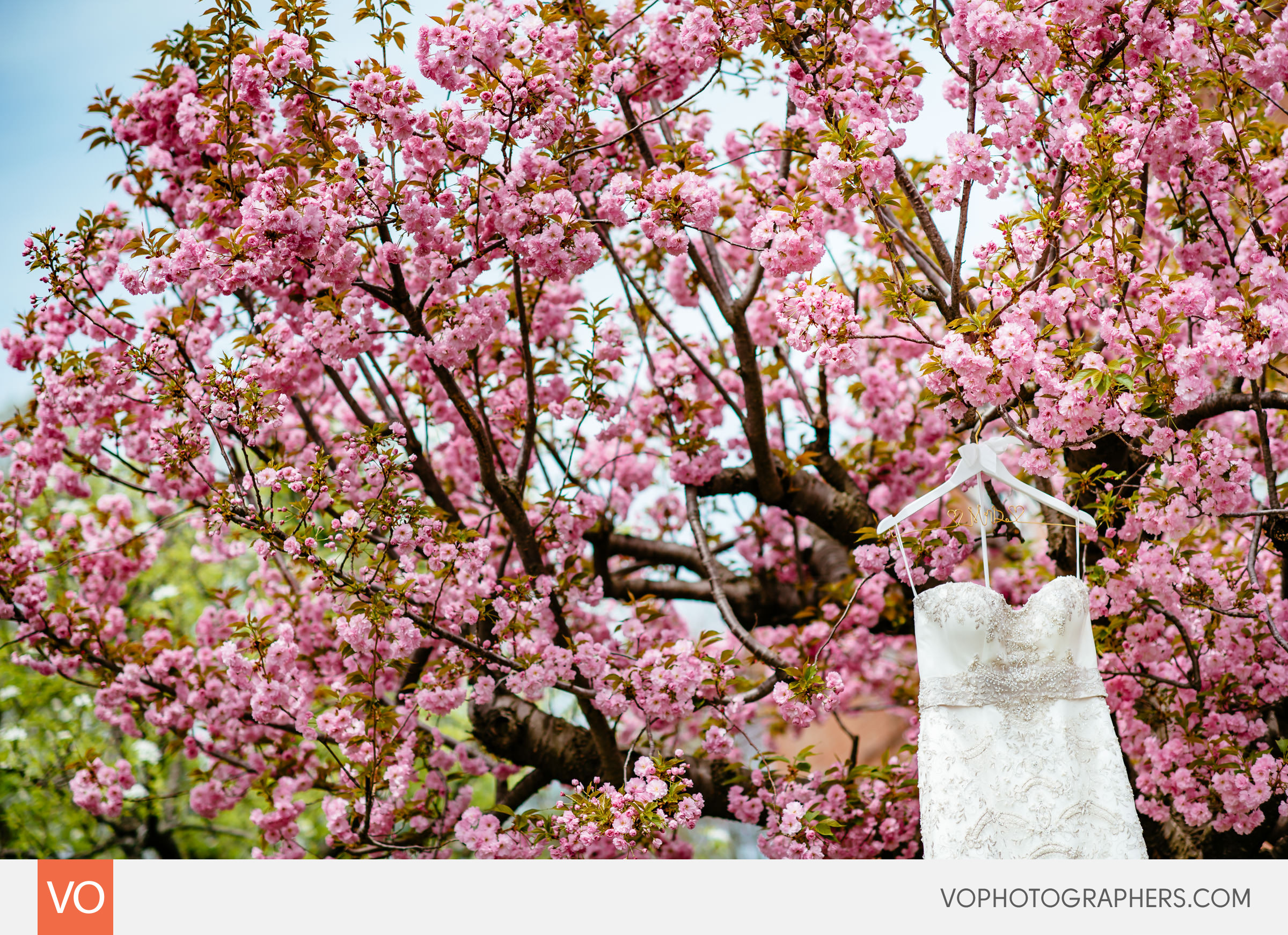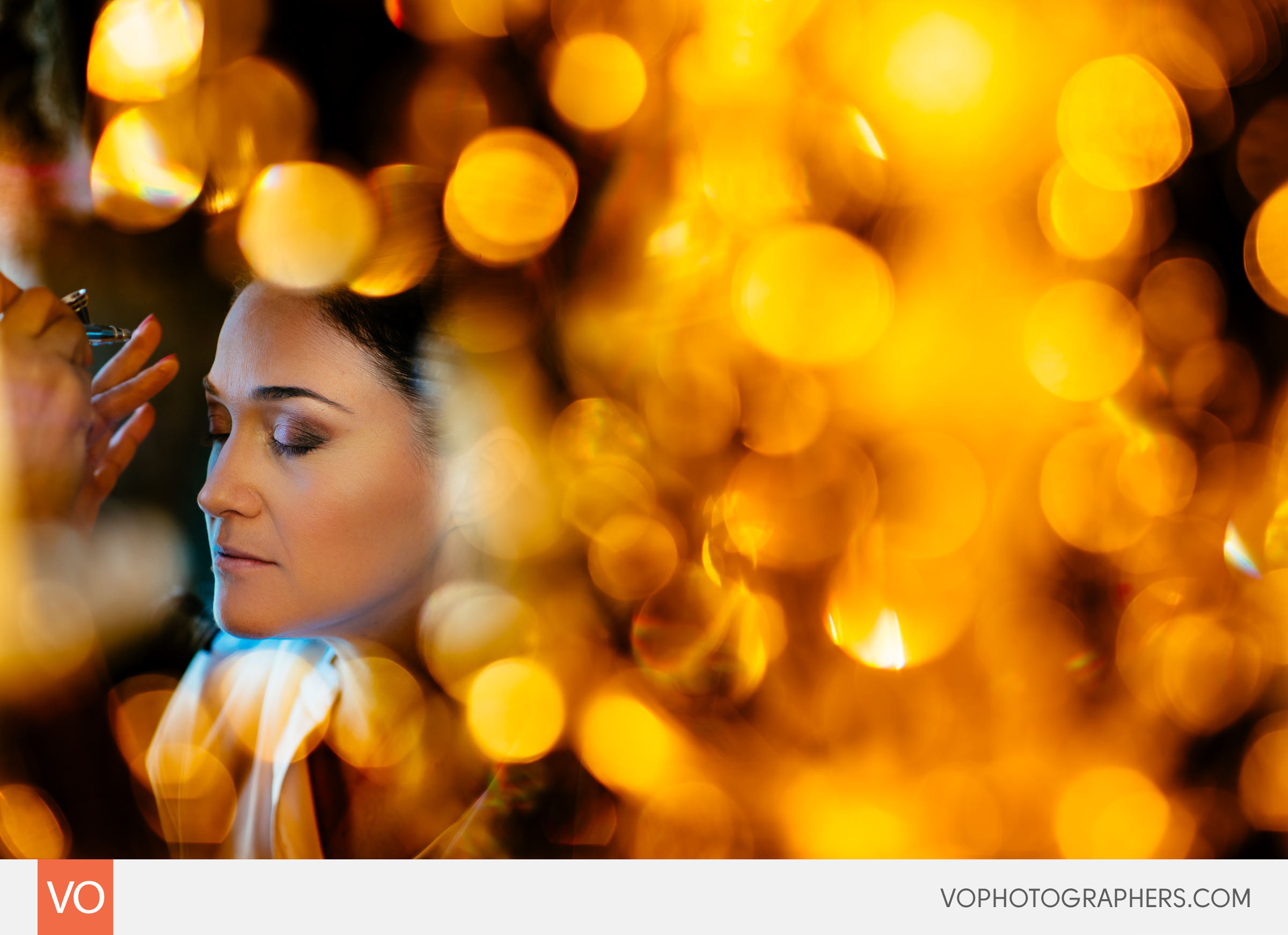 Wedding makeup in progress.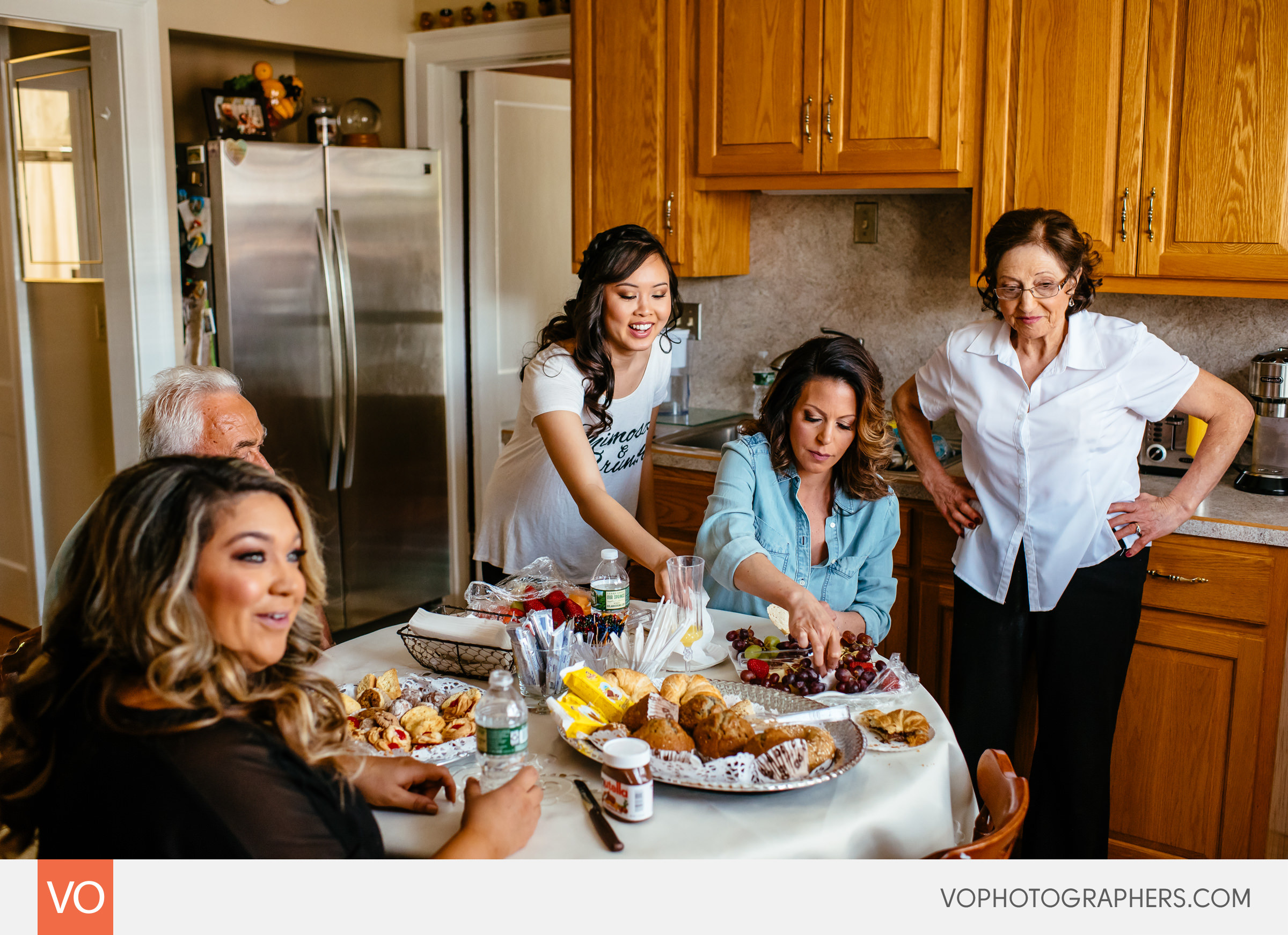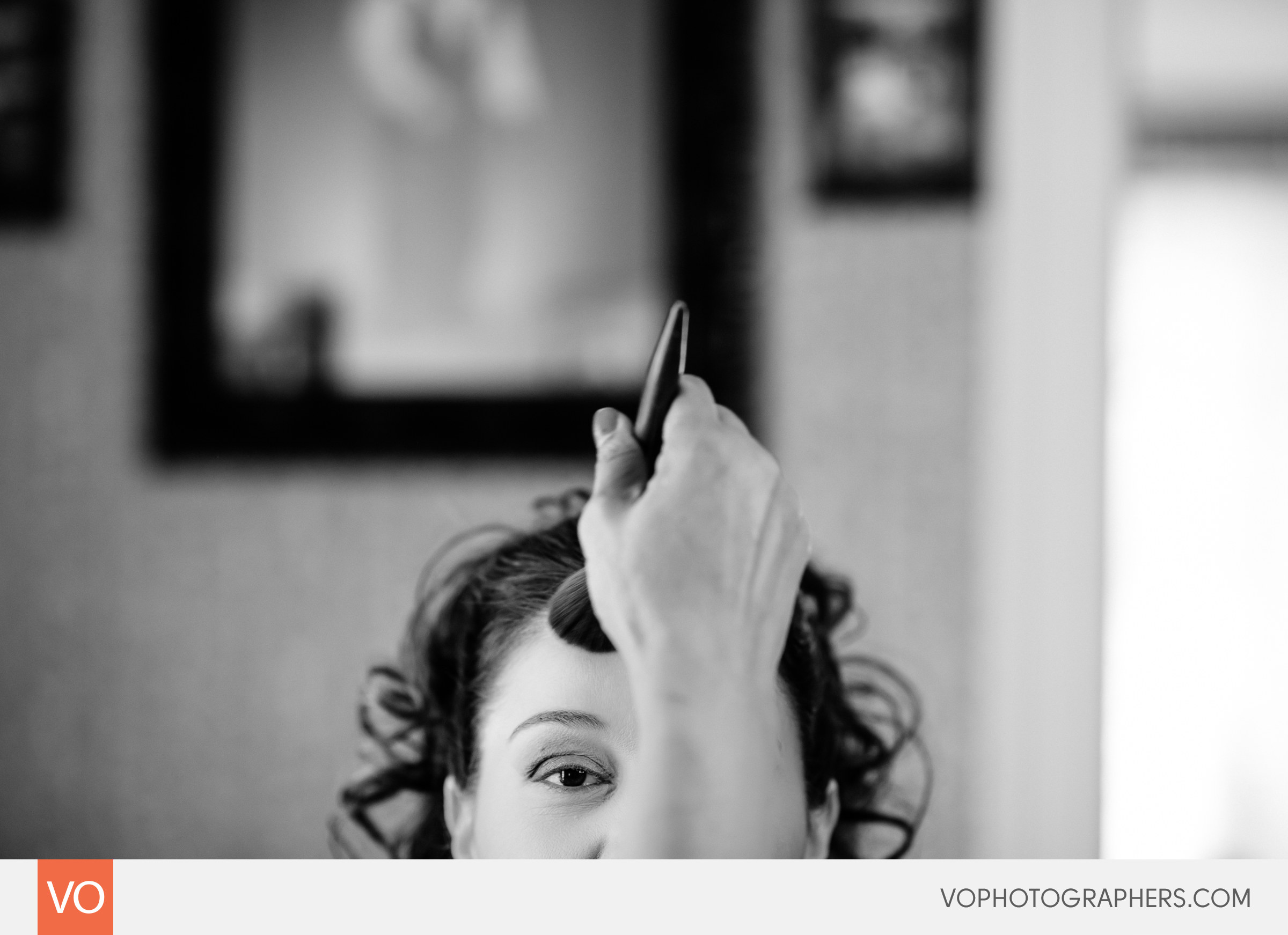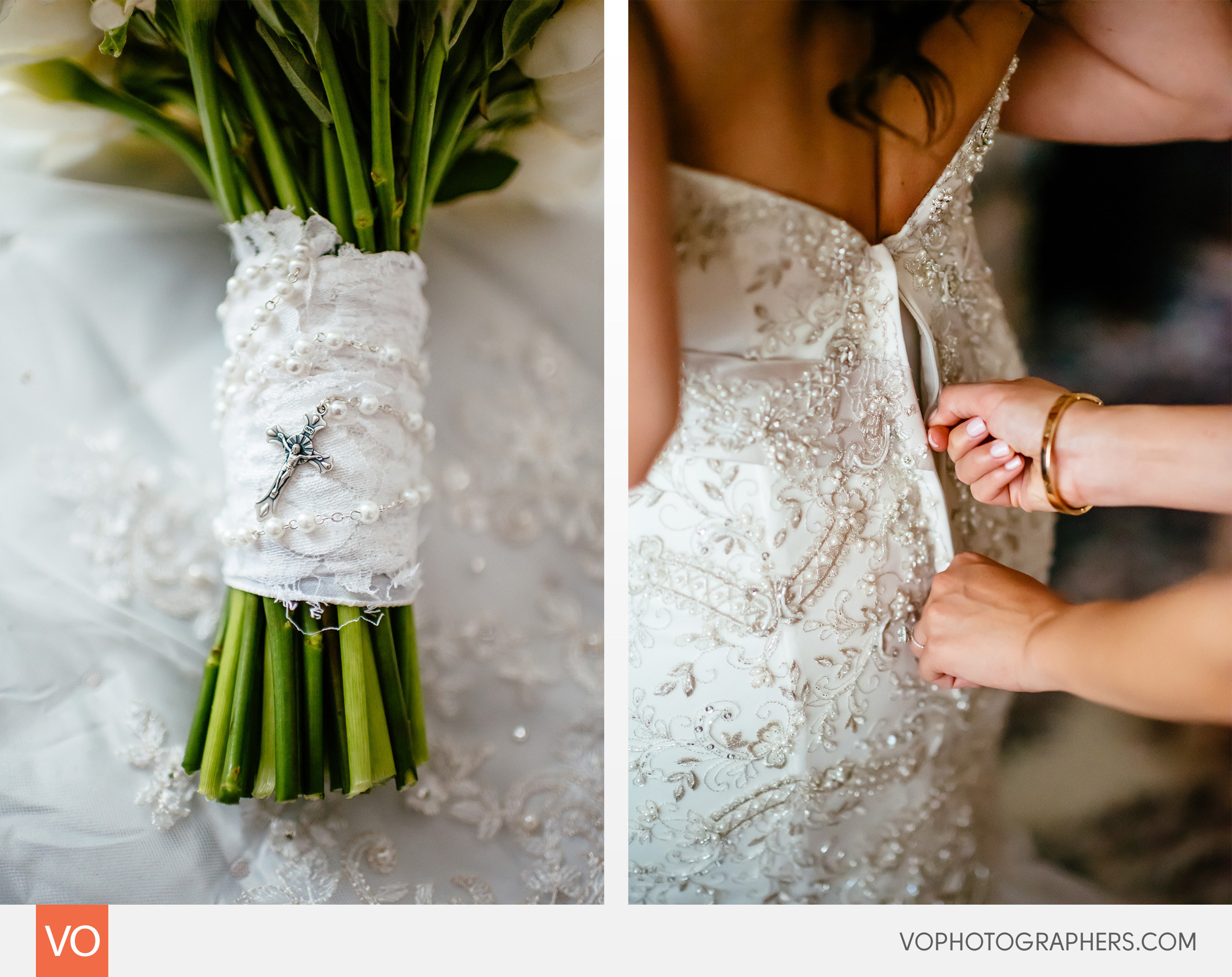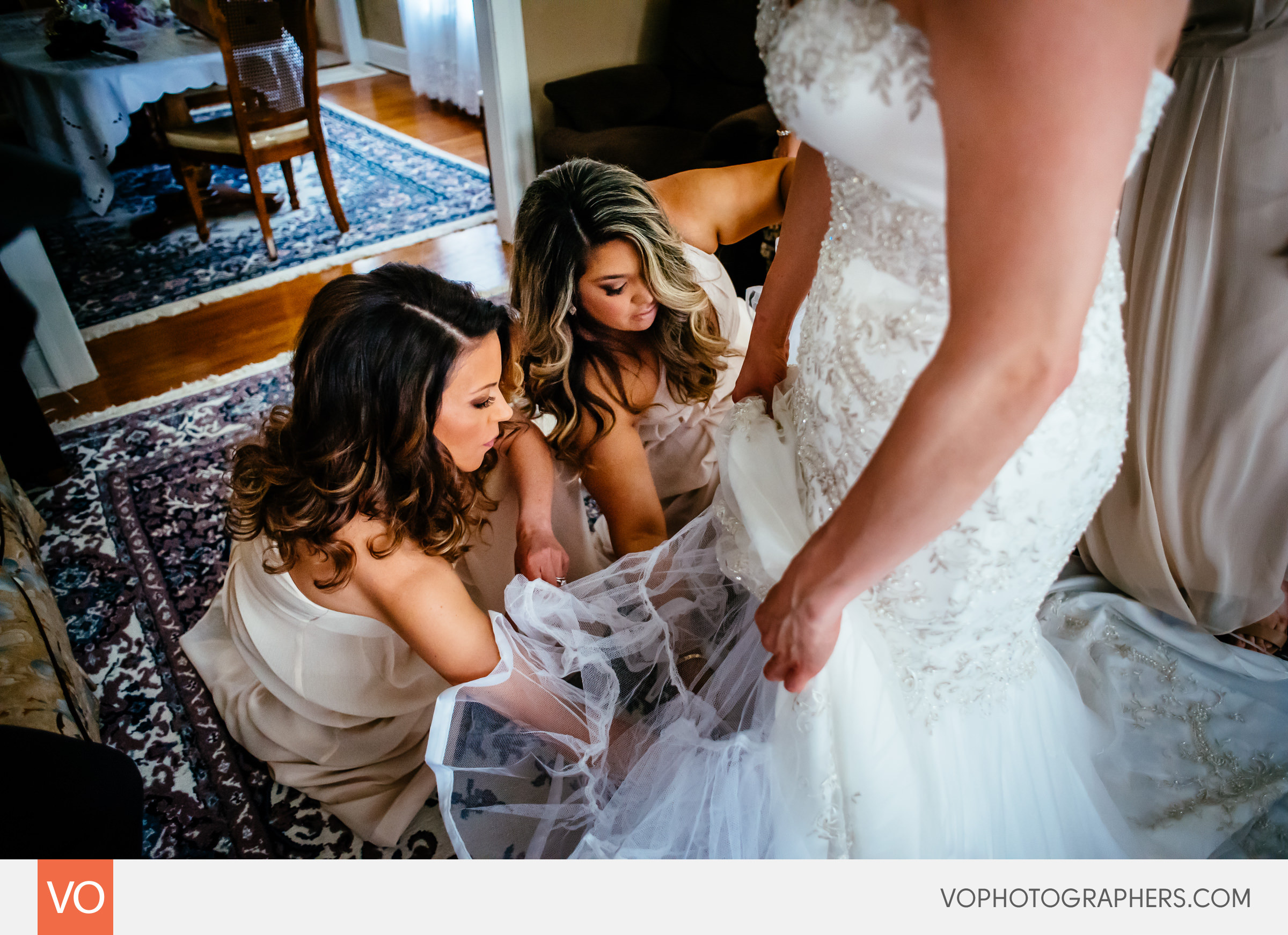 Bridesmaids helping out with the wedding dress.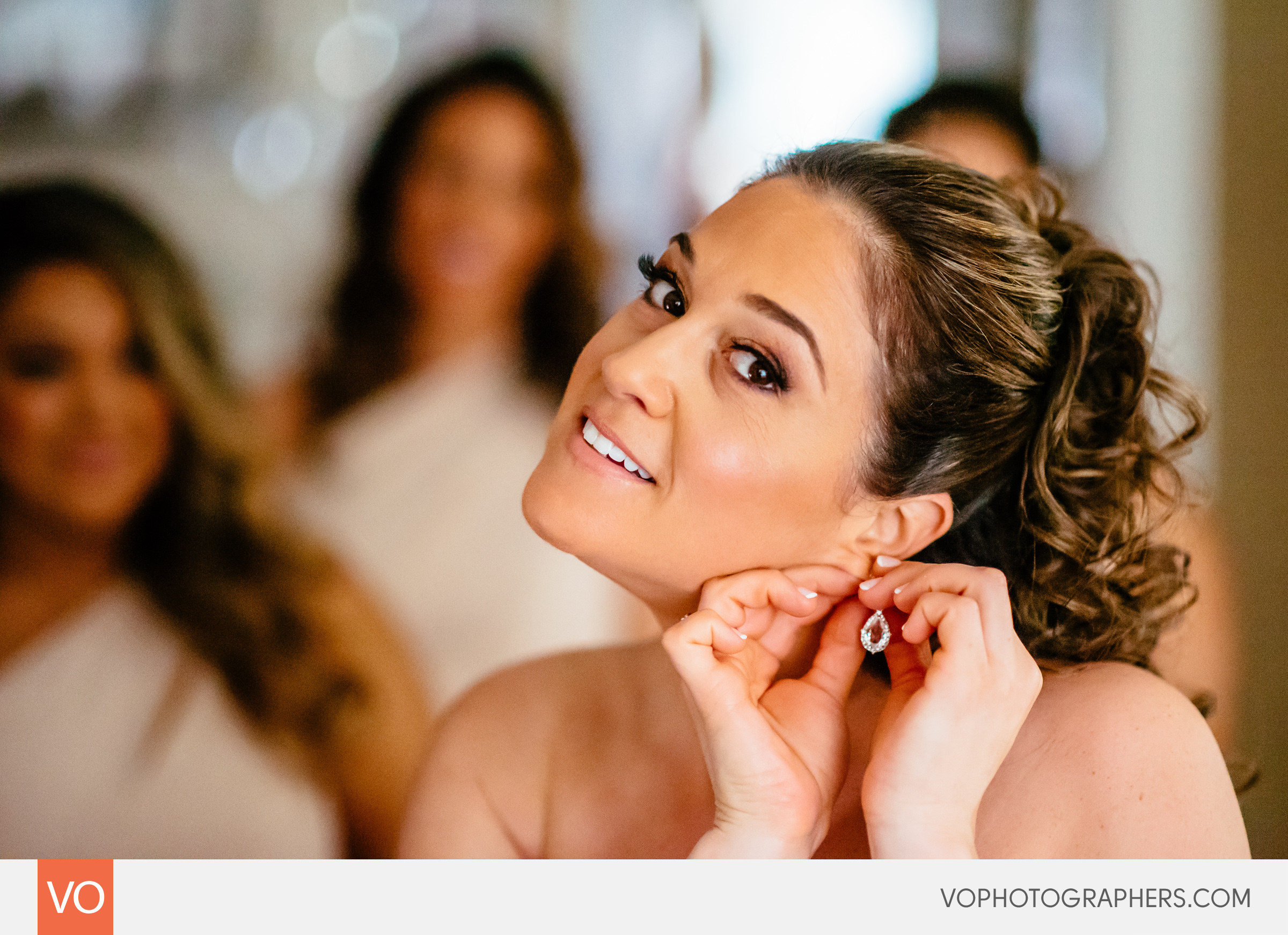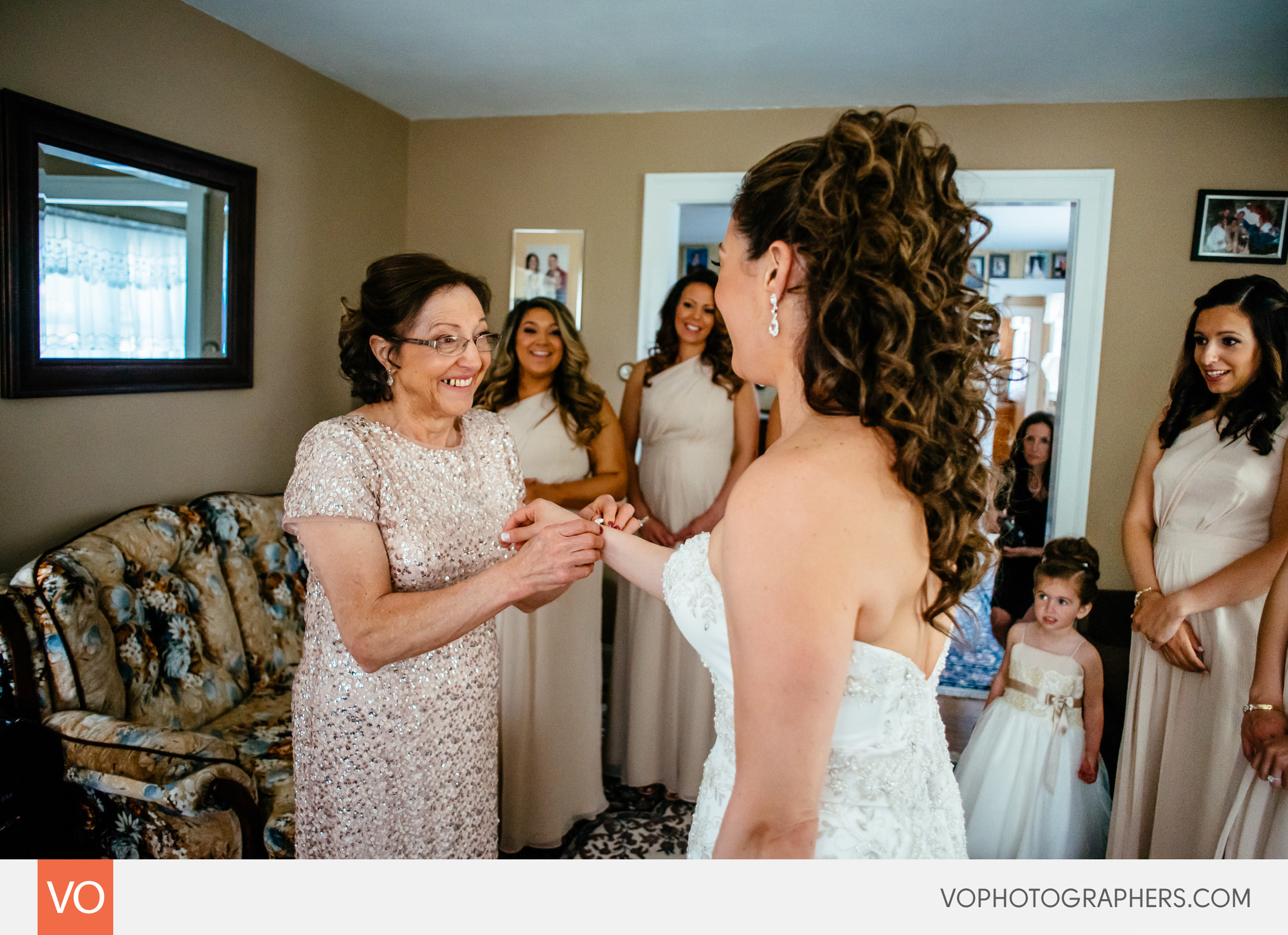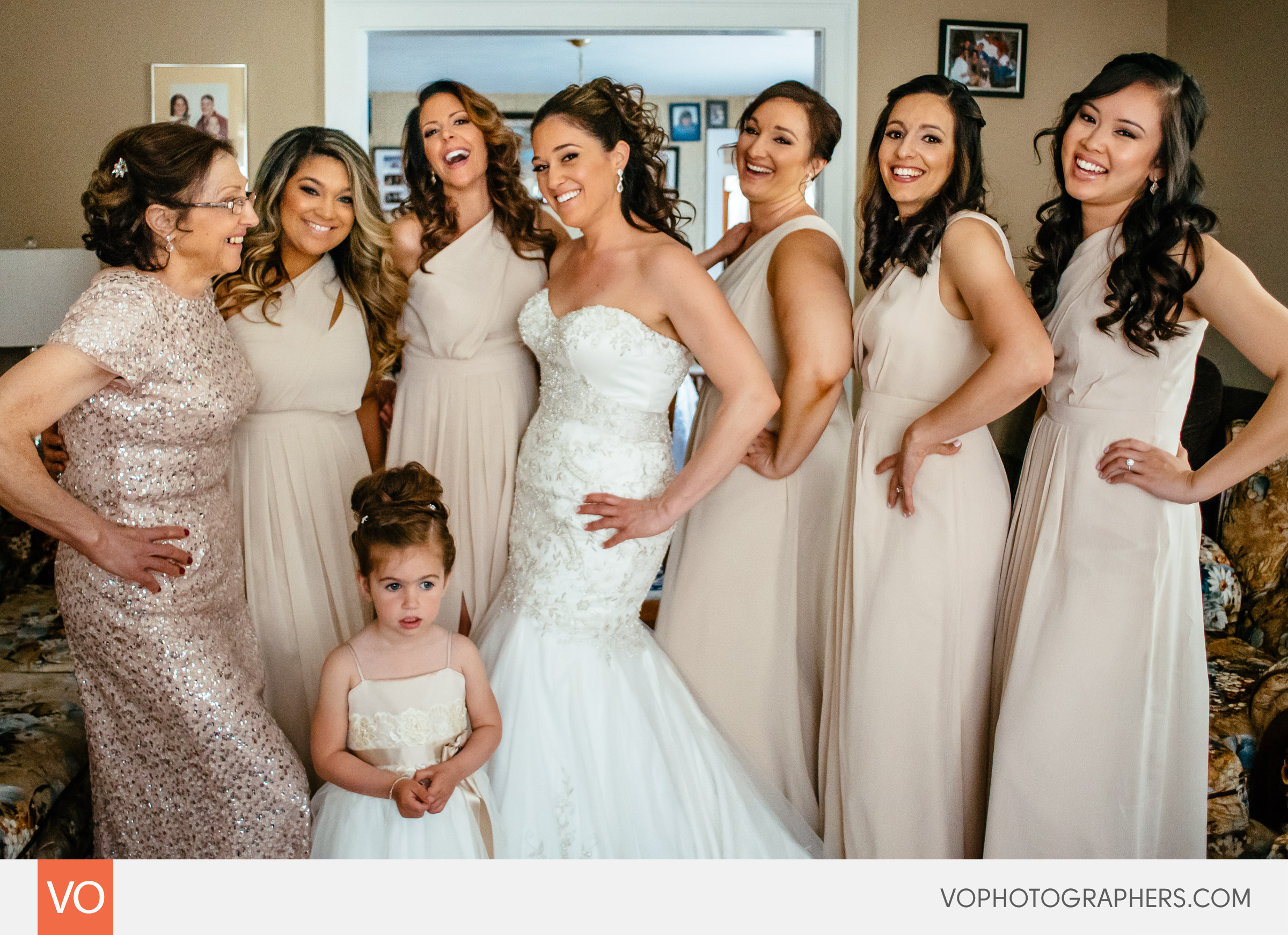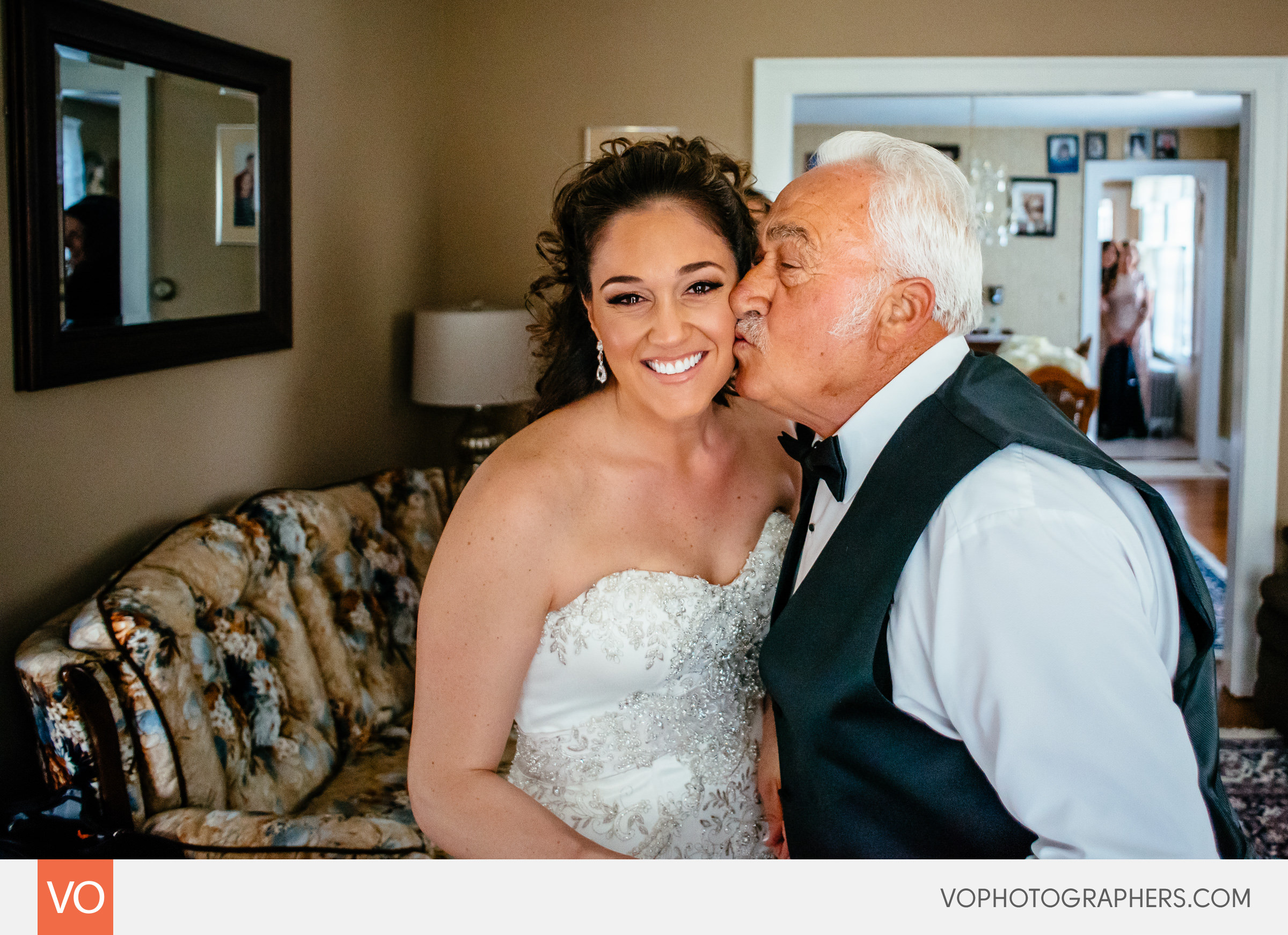 Moments like these are the reason we love weddings so much.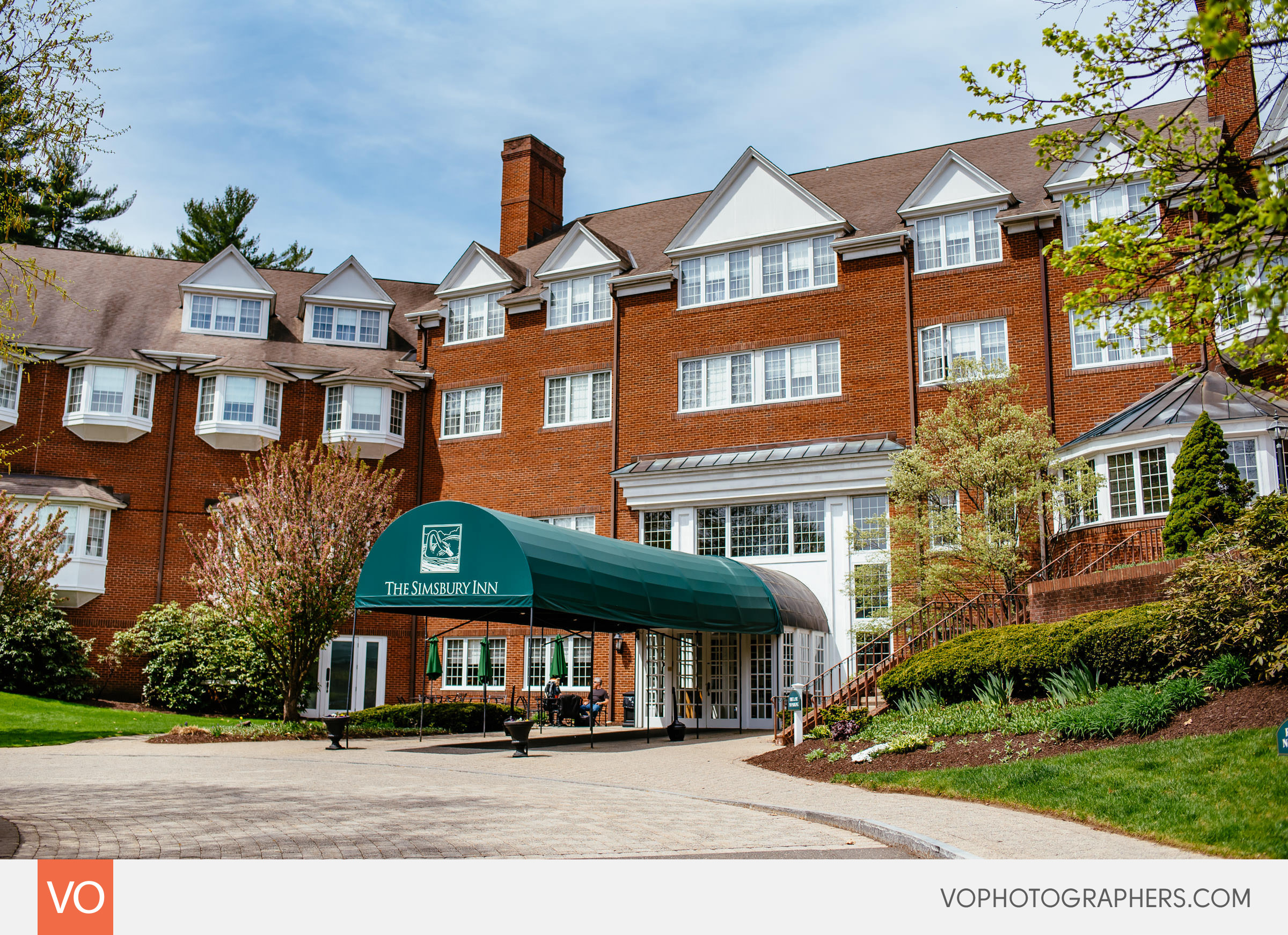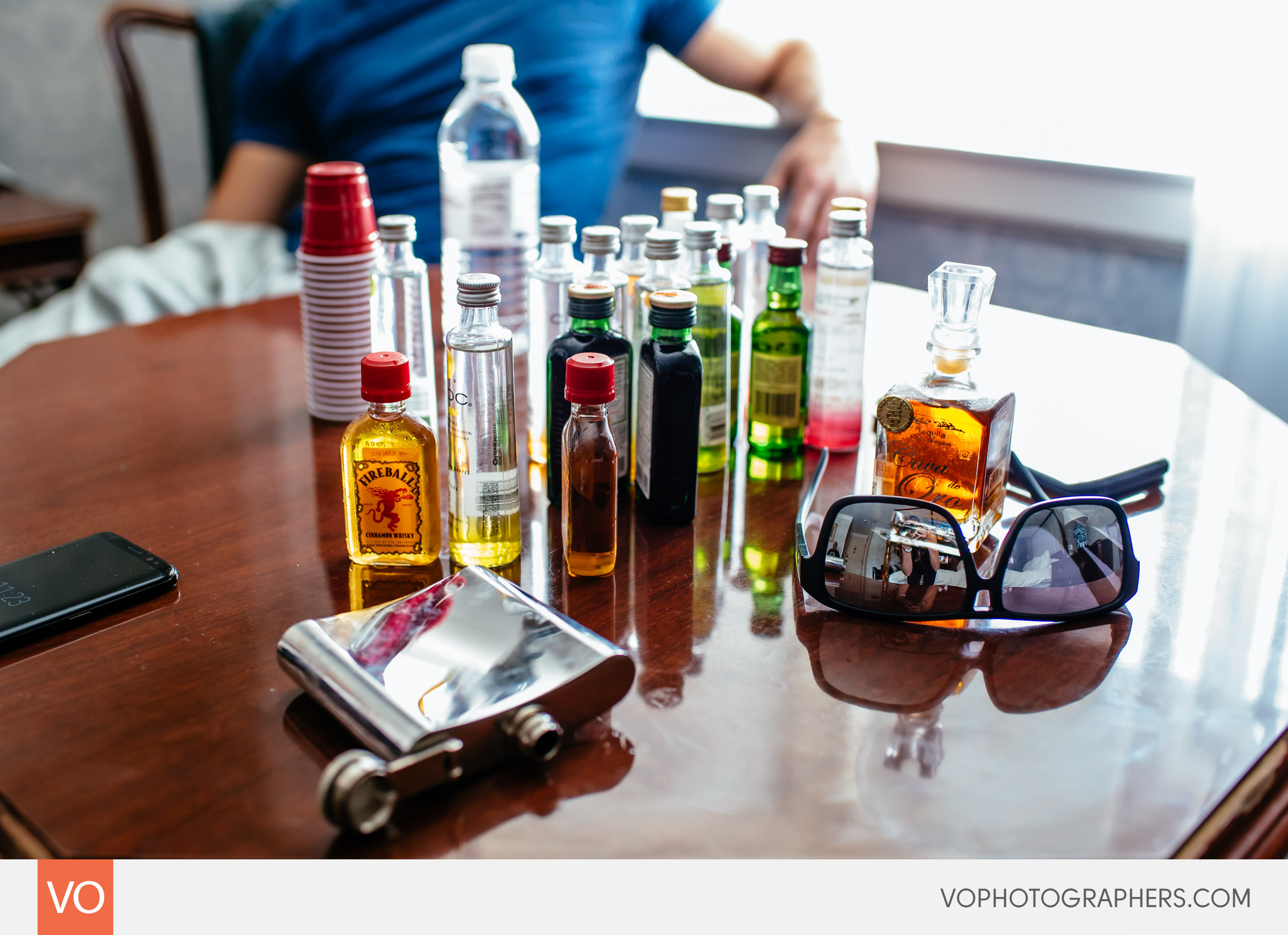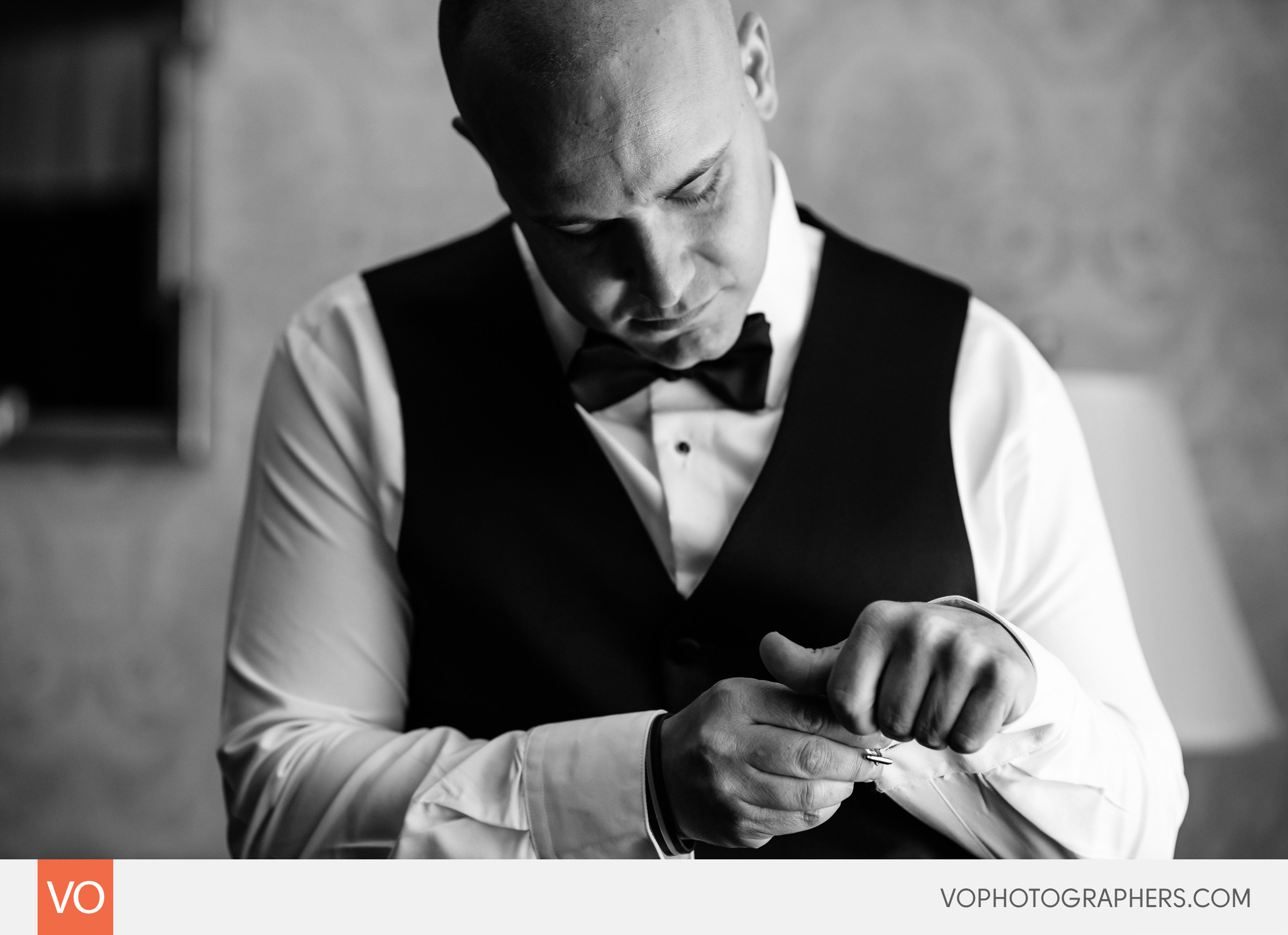 Groom getting ready for the beautiful wedding at The Riverview.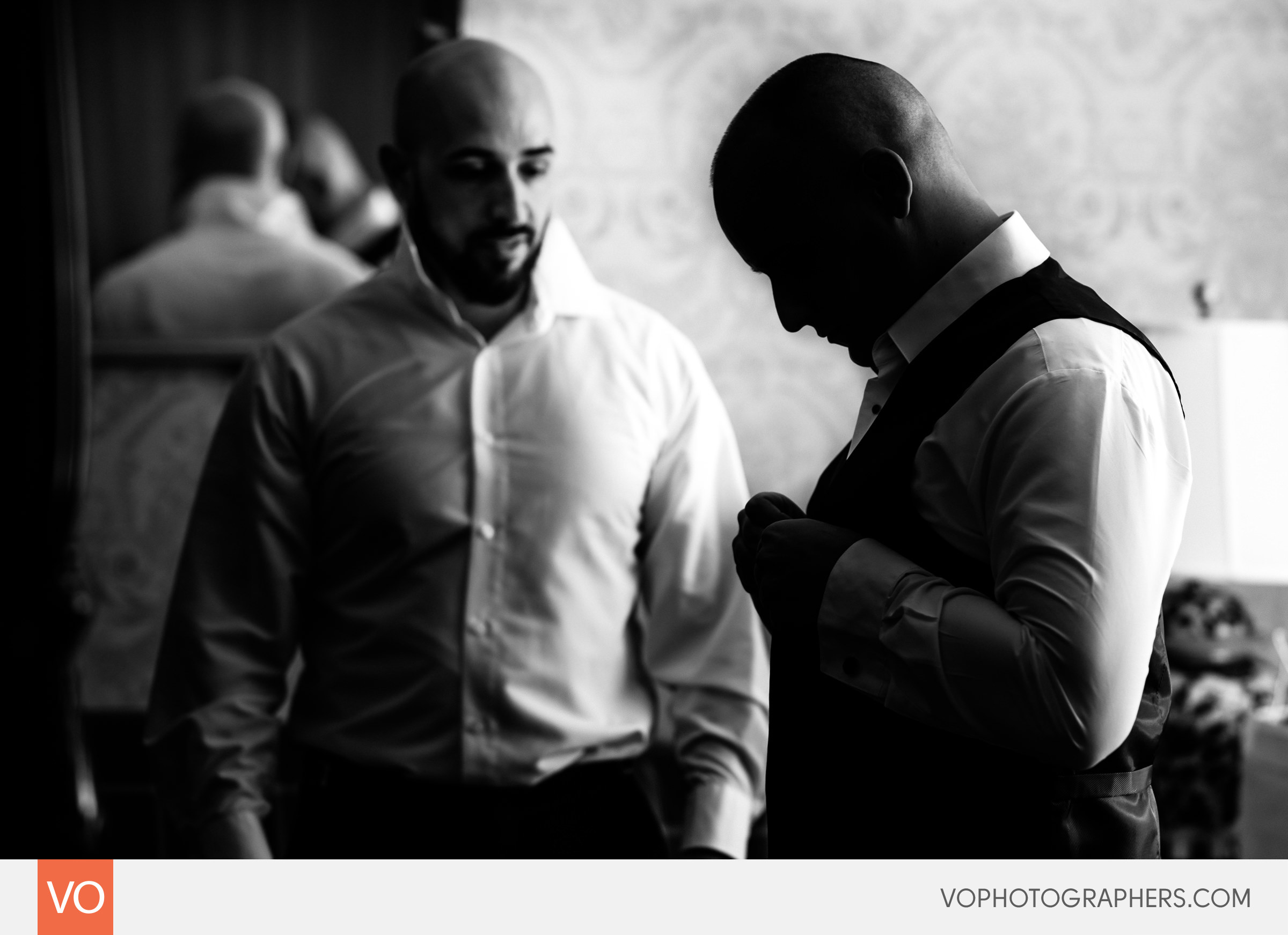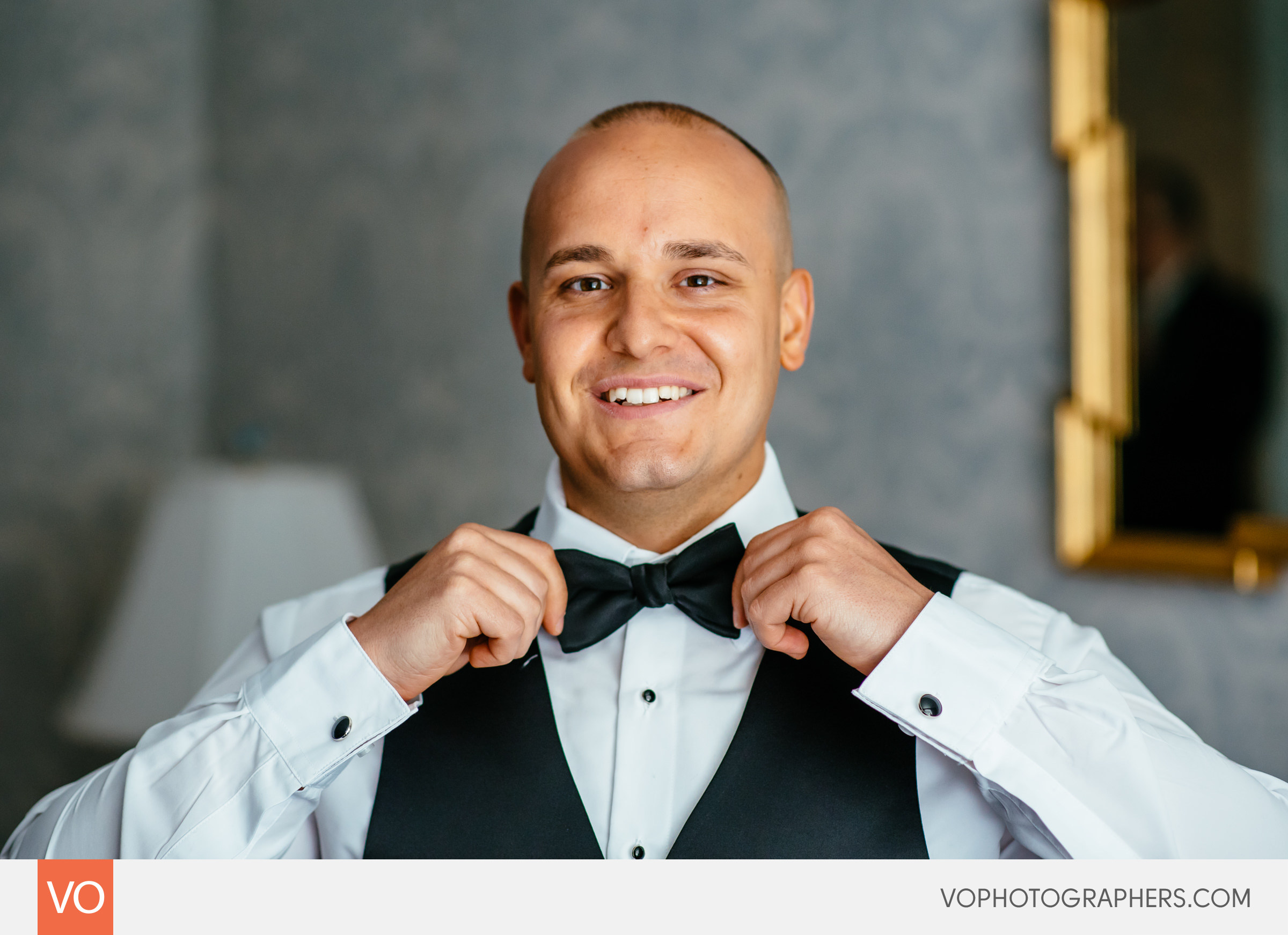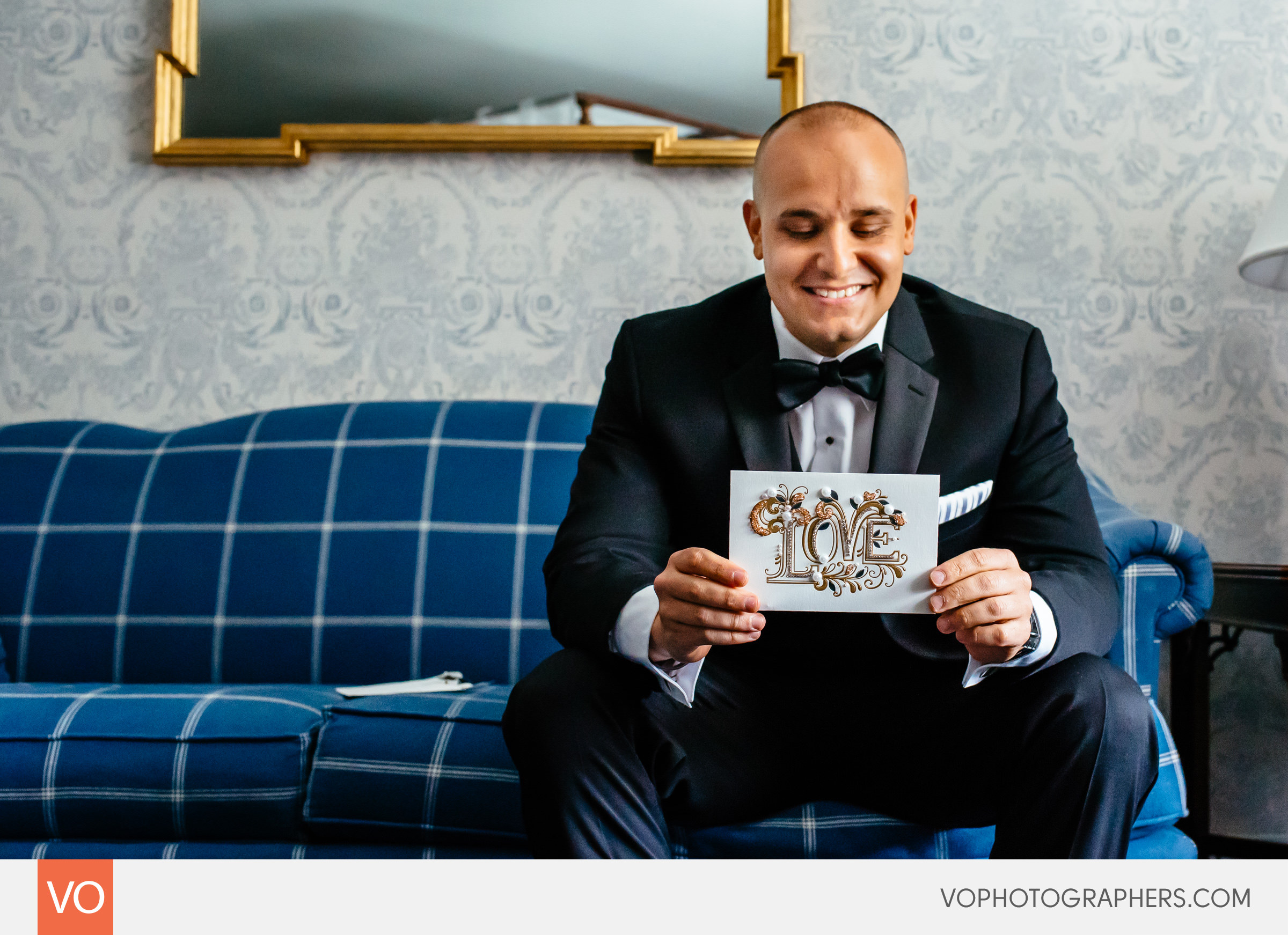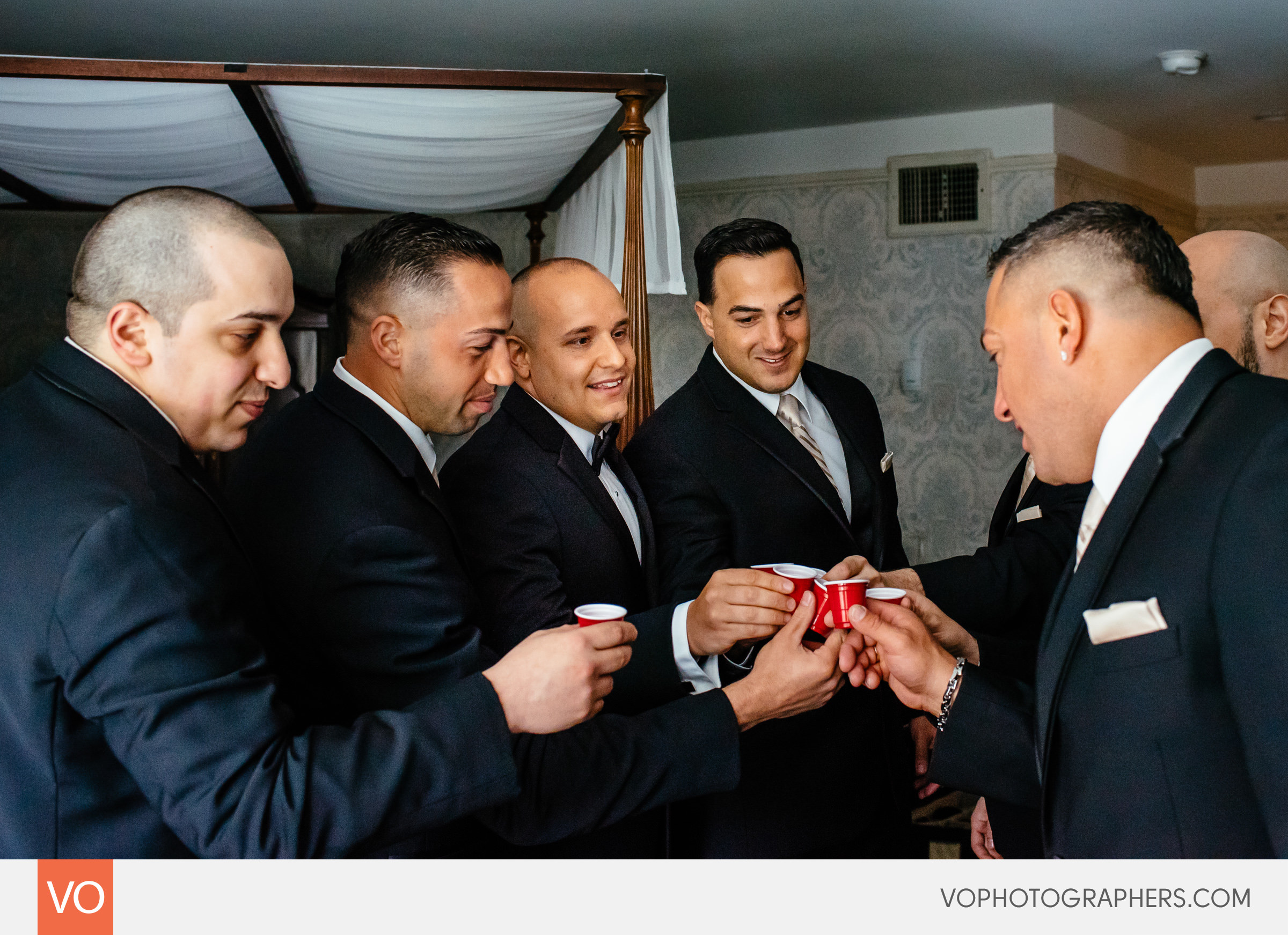 Wedding ceremony took place at the St. Thomas Apostle Church in West Hartford.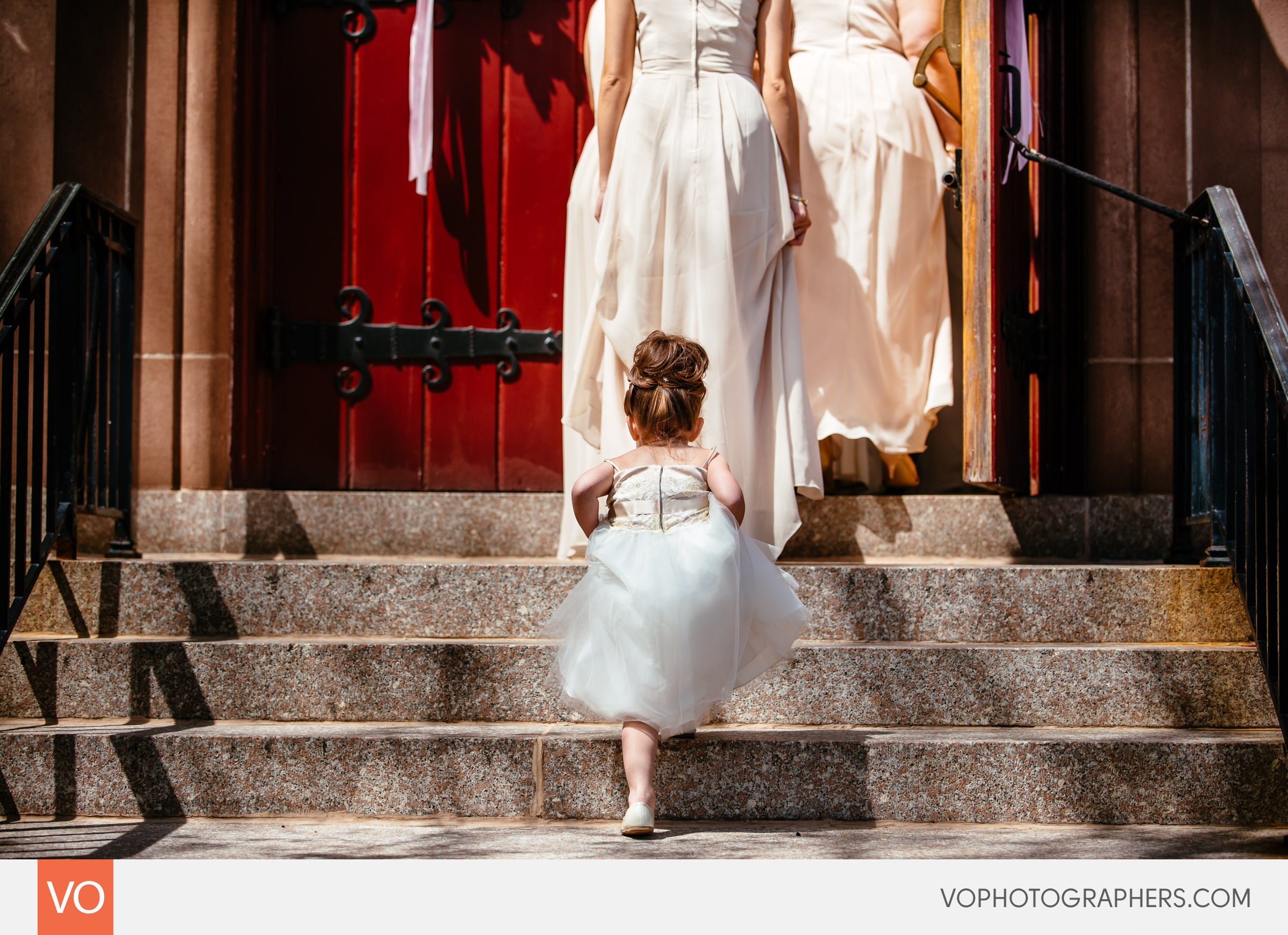 These two will make your day =).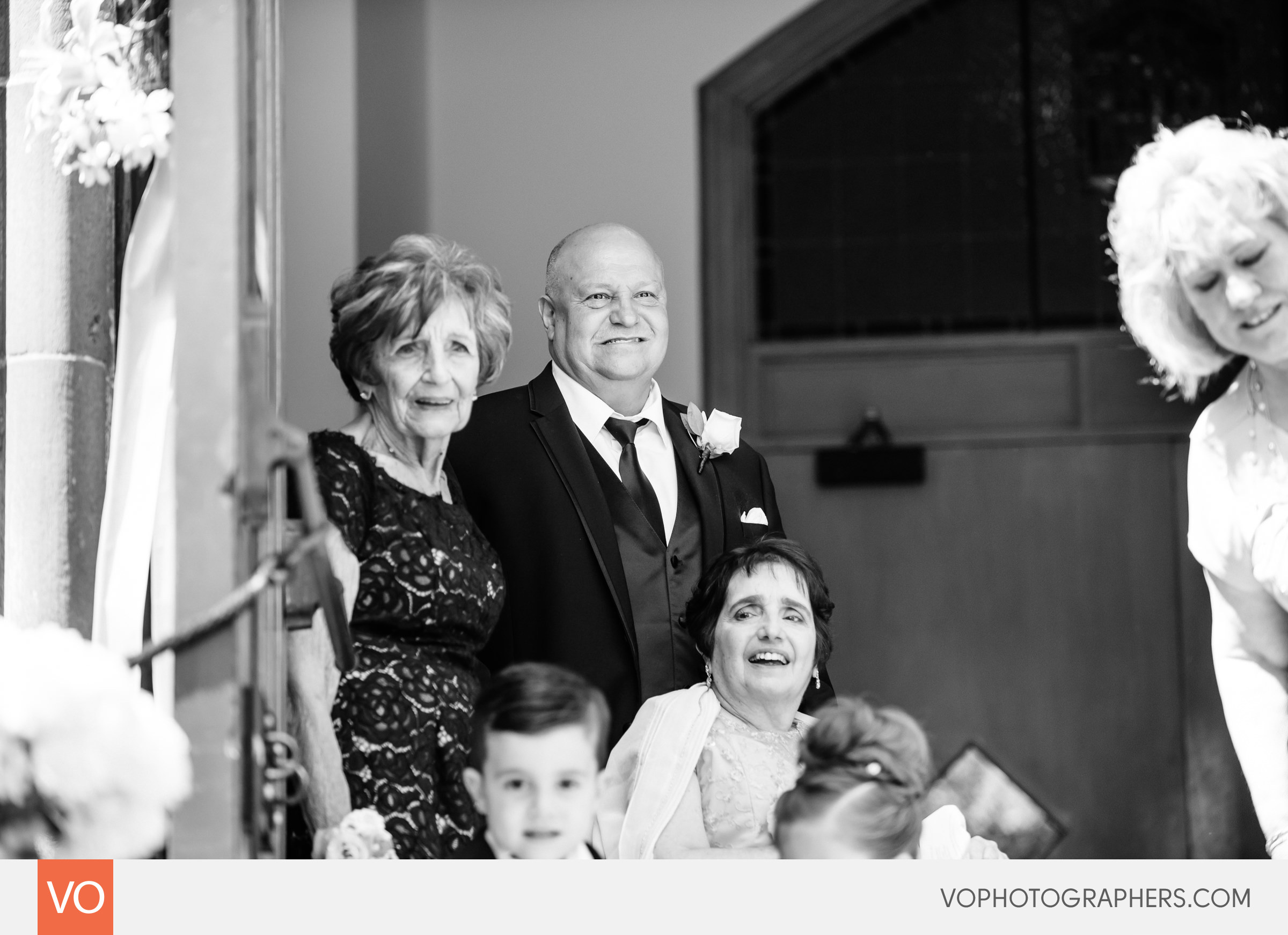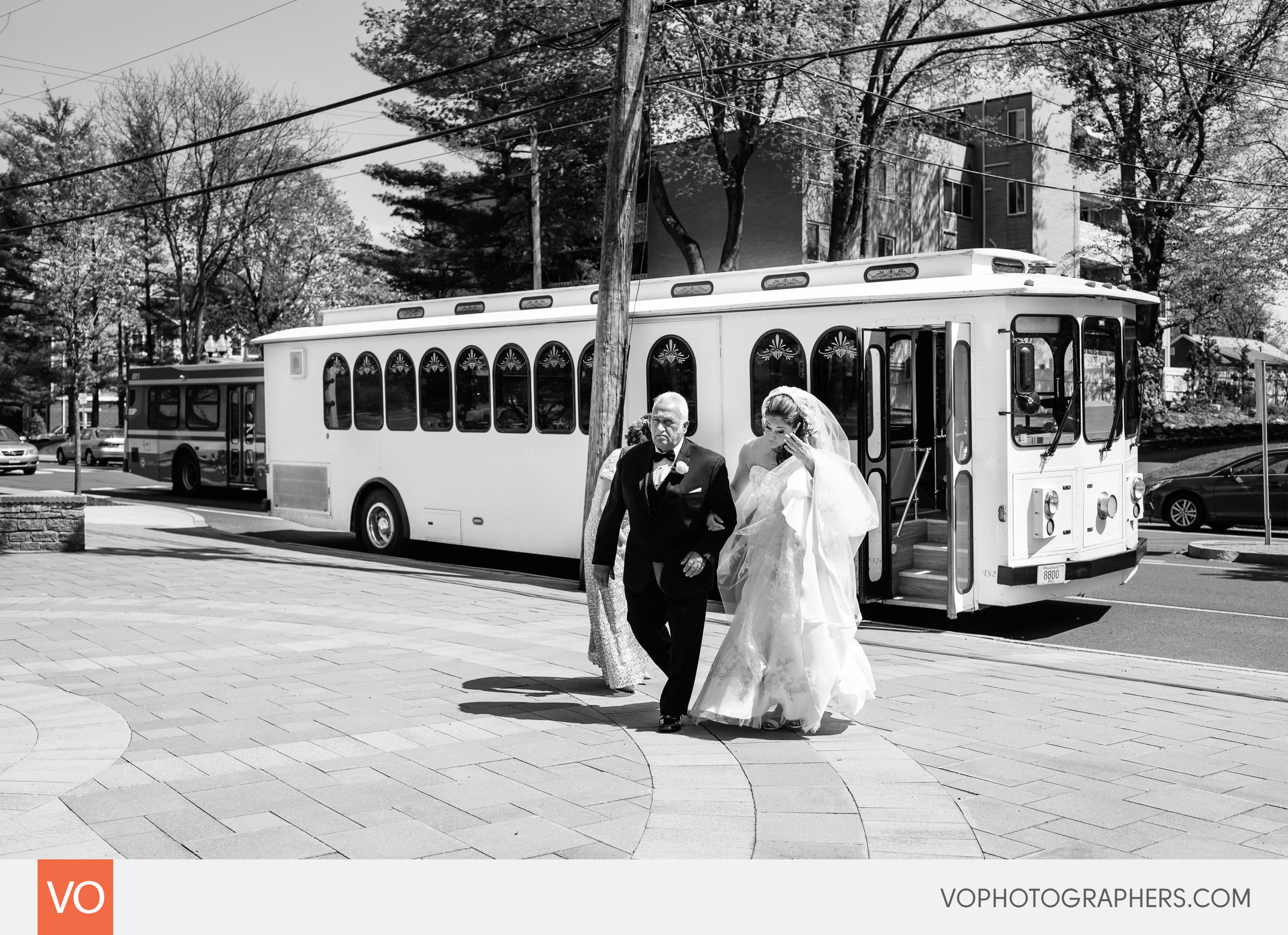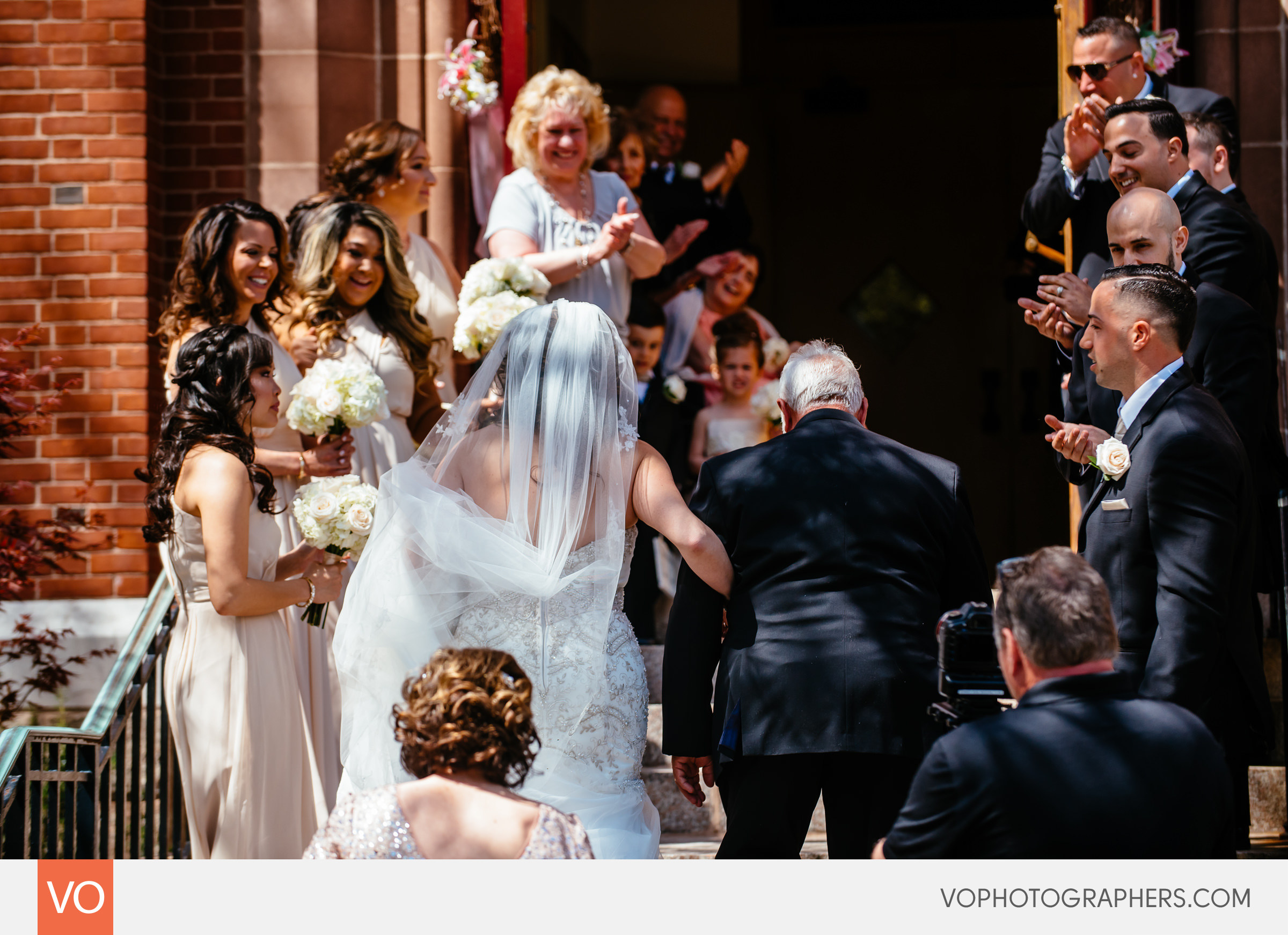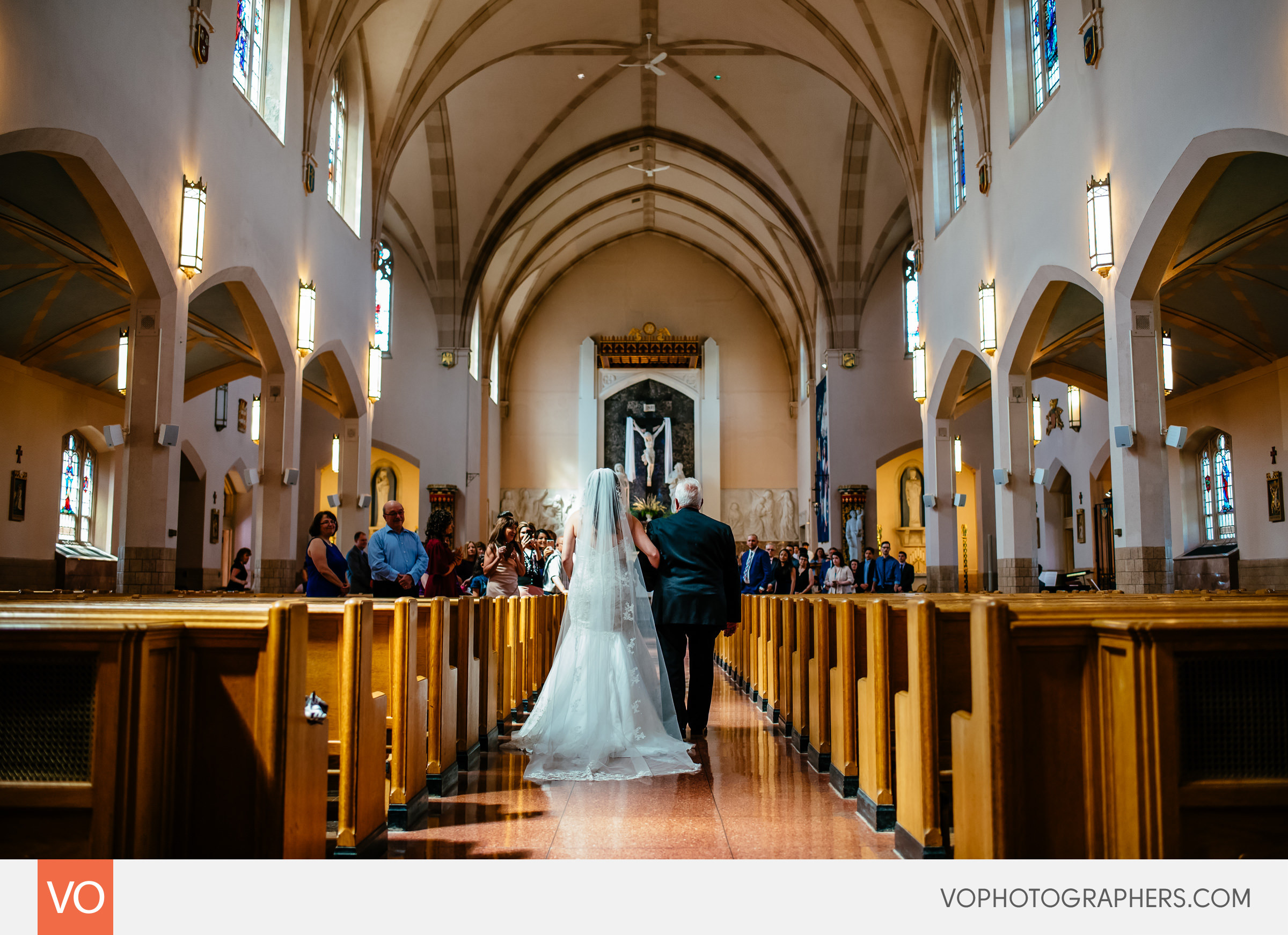 Father walking his daughter down the aisle during wedding ceremony.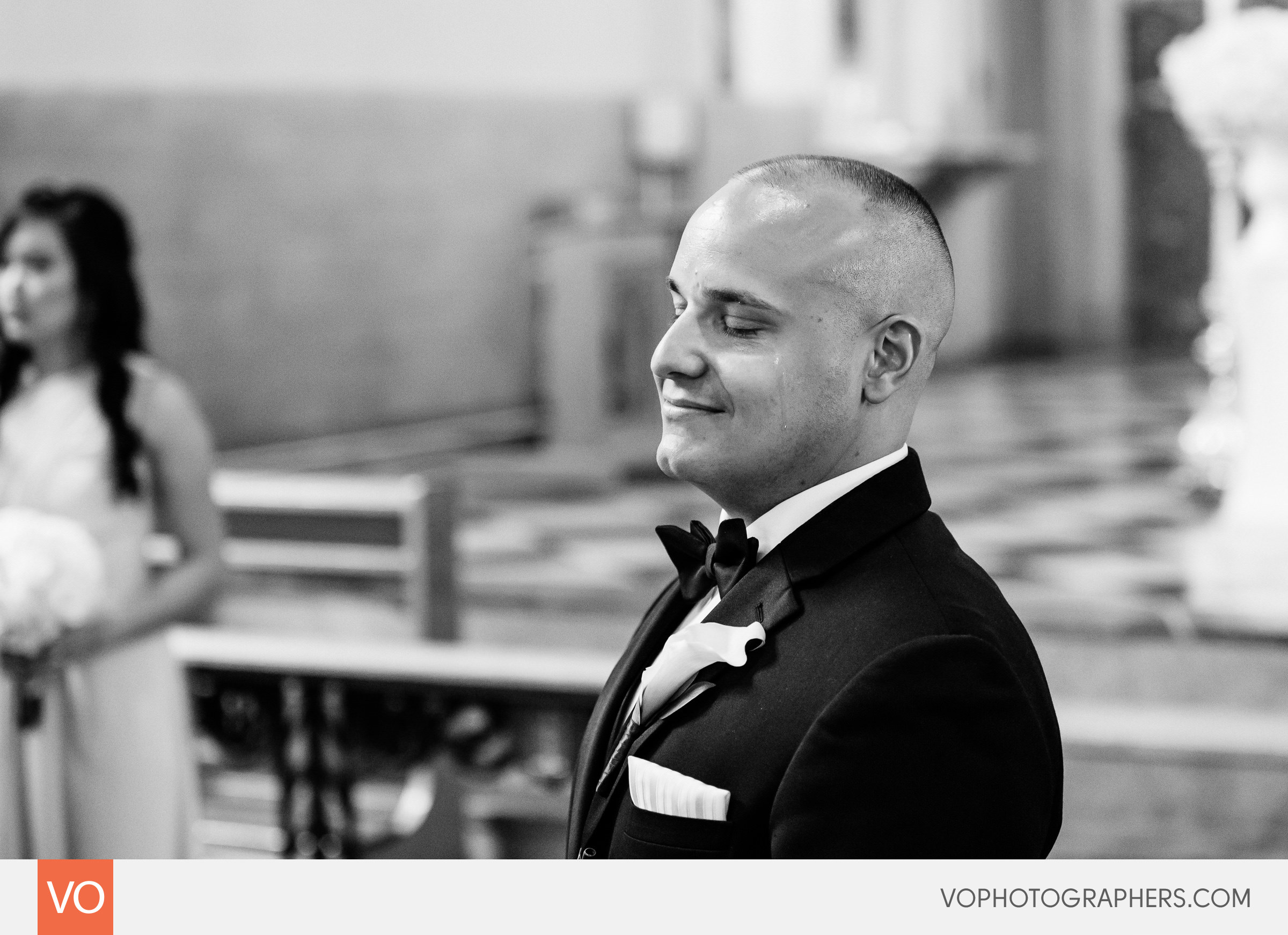 This is such an amazing wedding moment. Anthony couldn't hold his tears once he saw Gina walking down the aisle.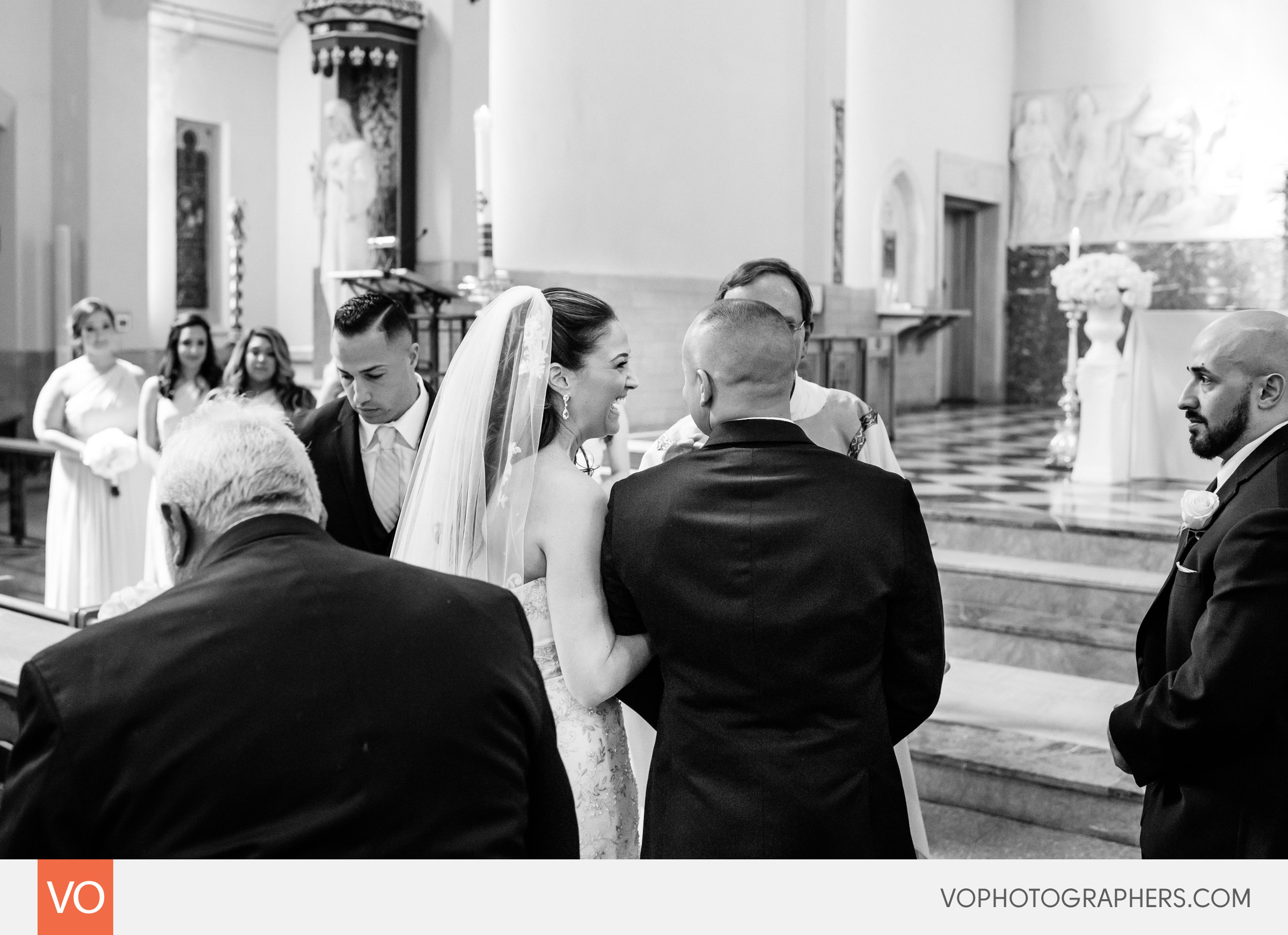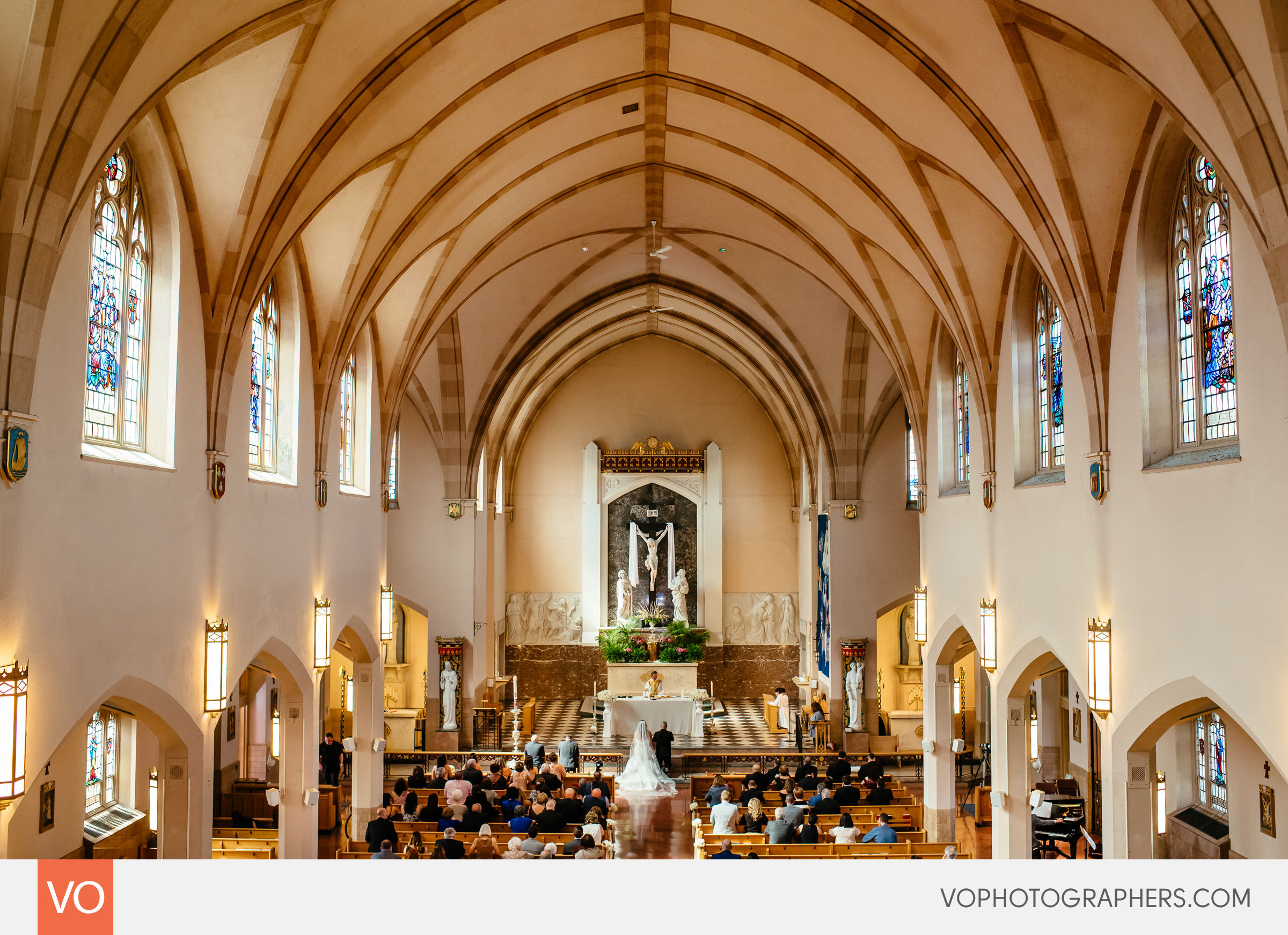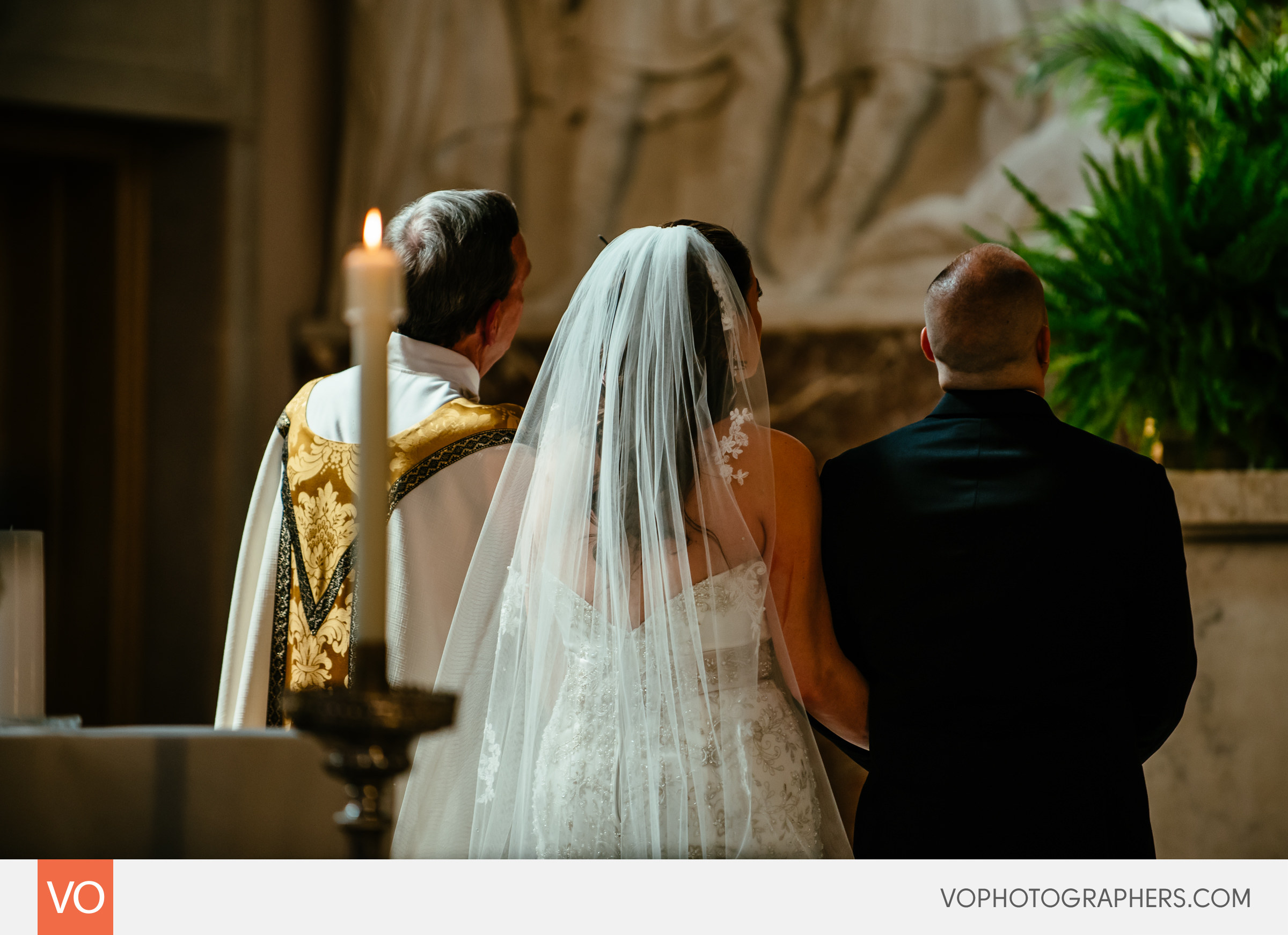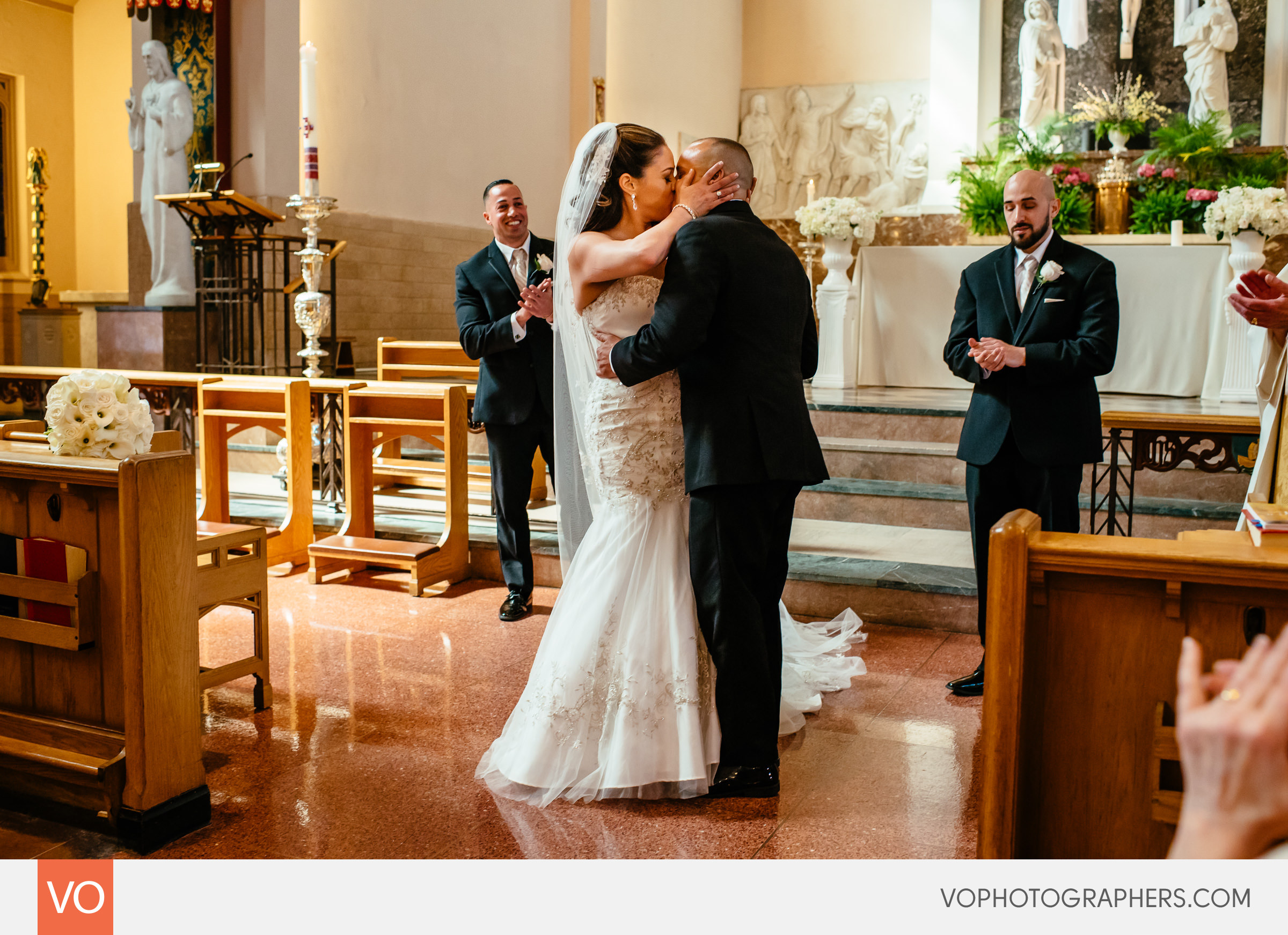 First kiss and they're officially hitched =).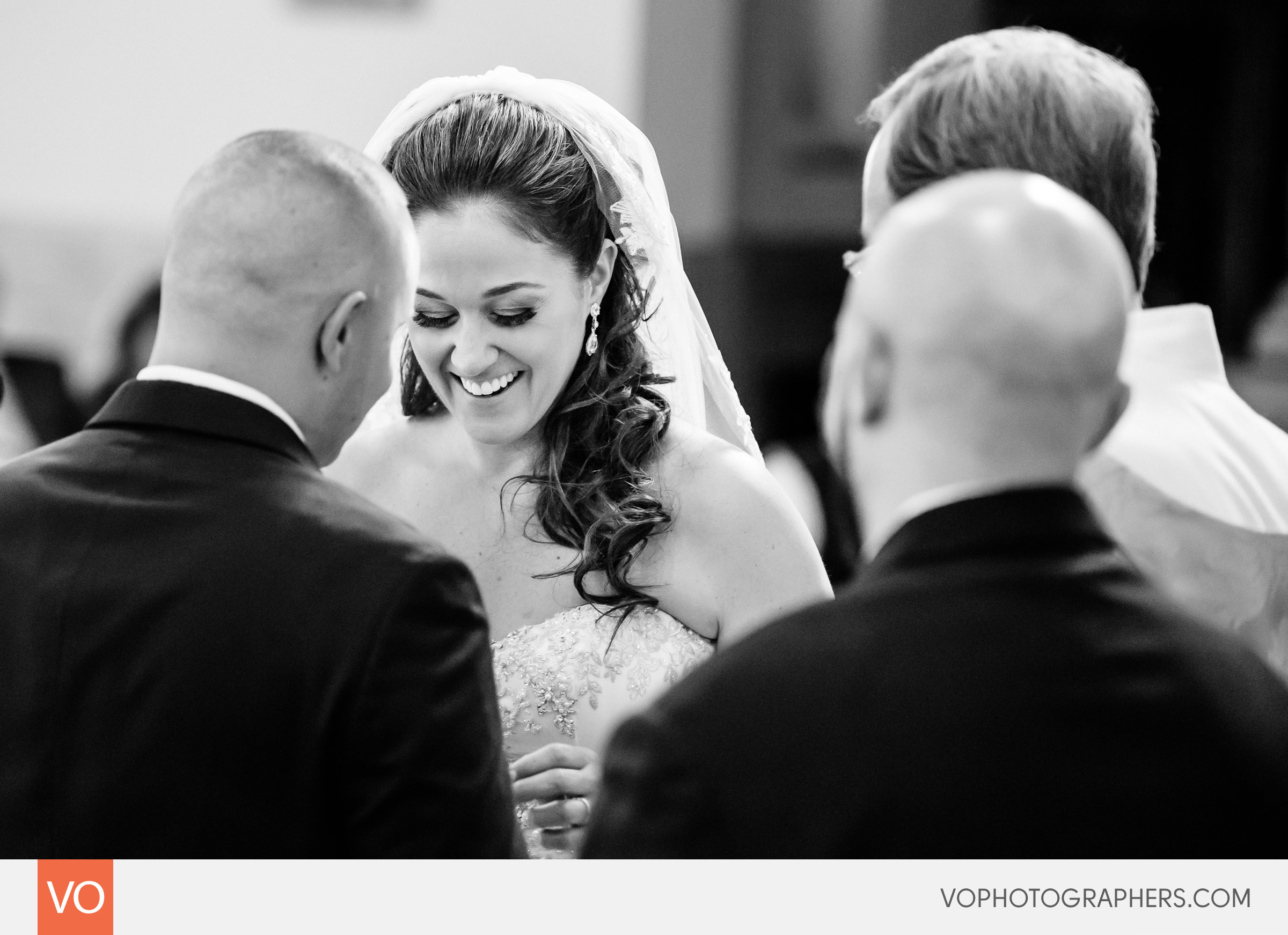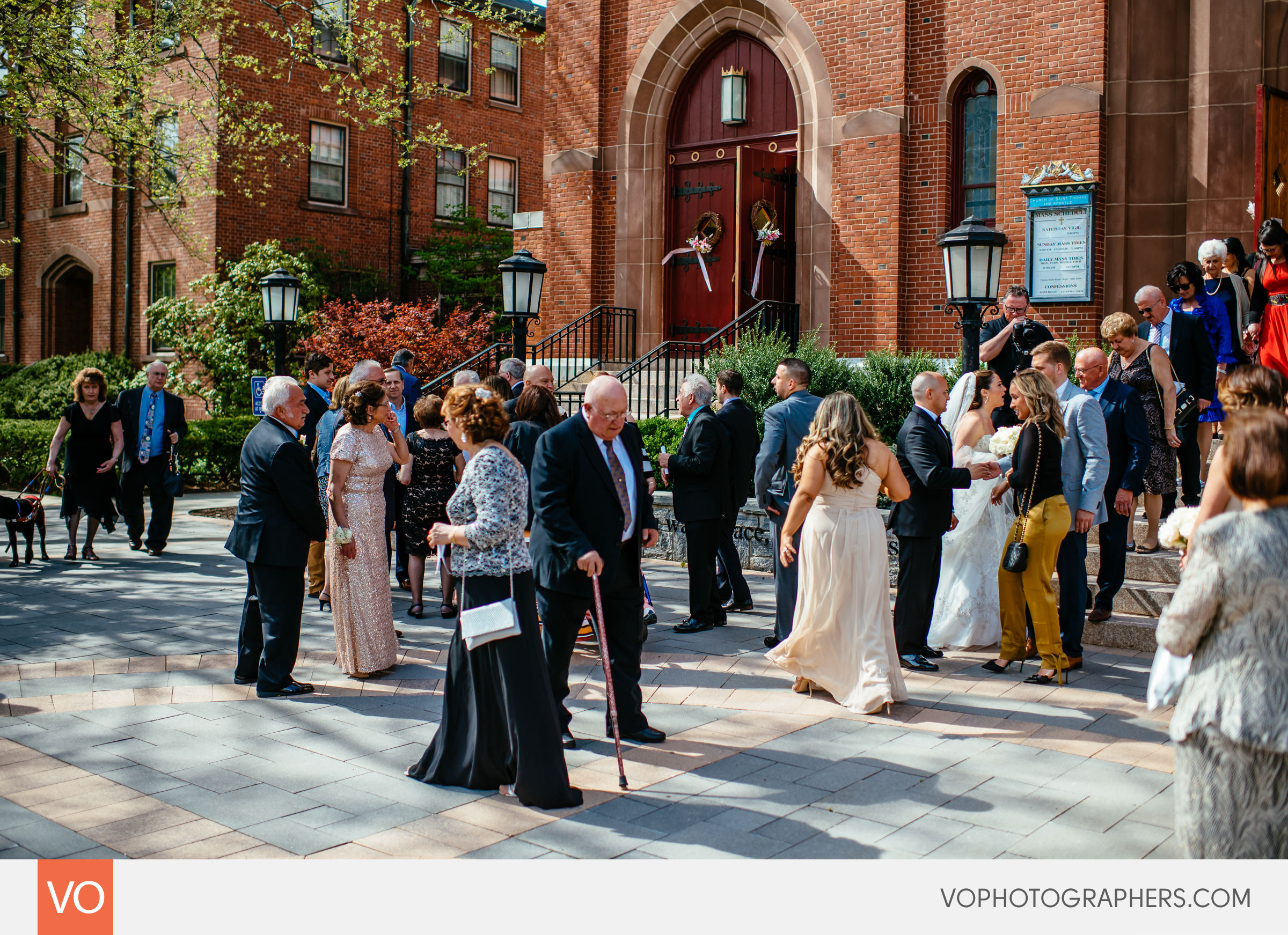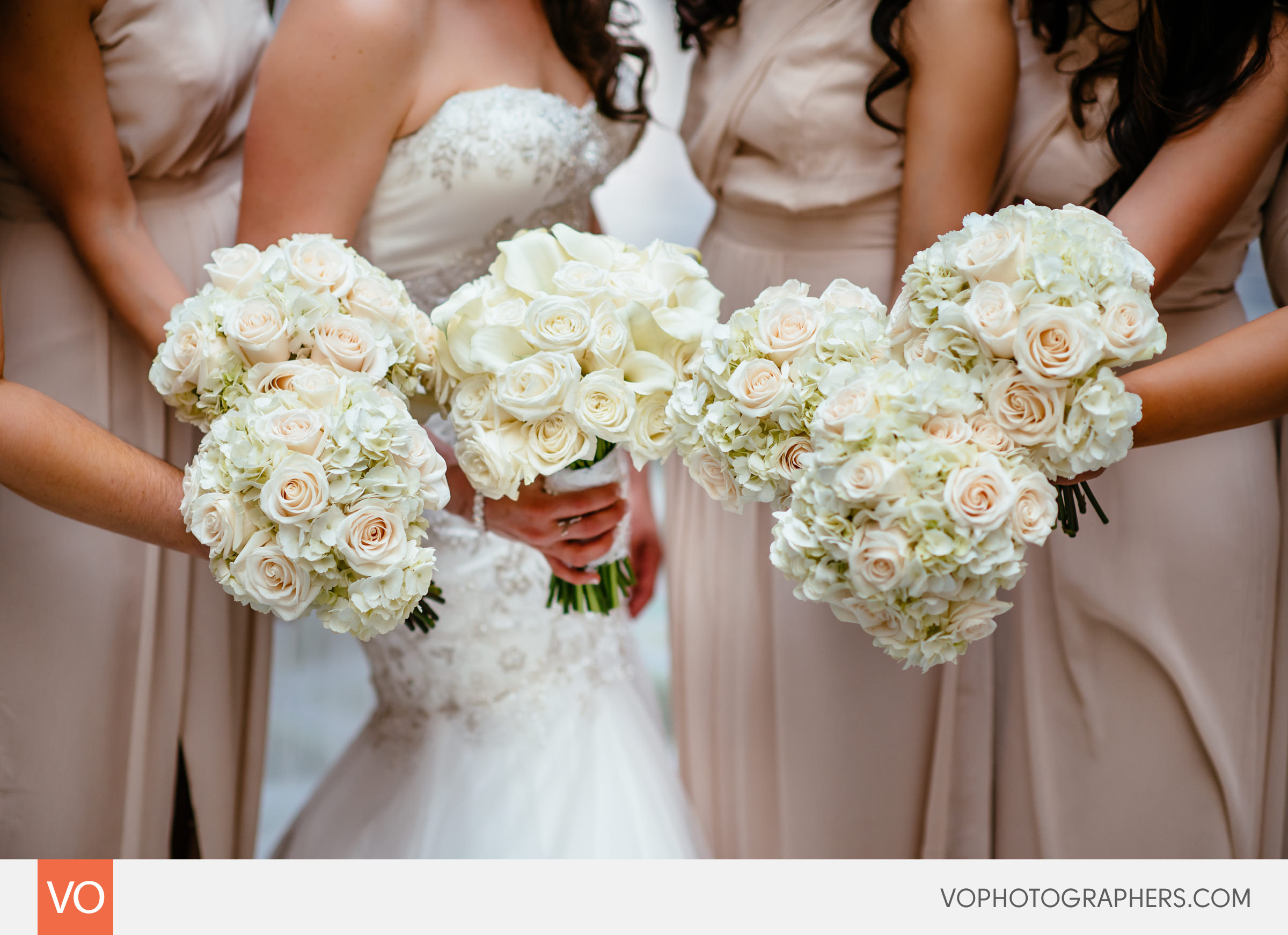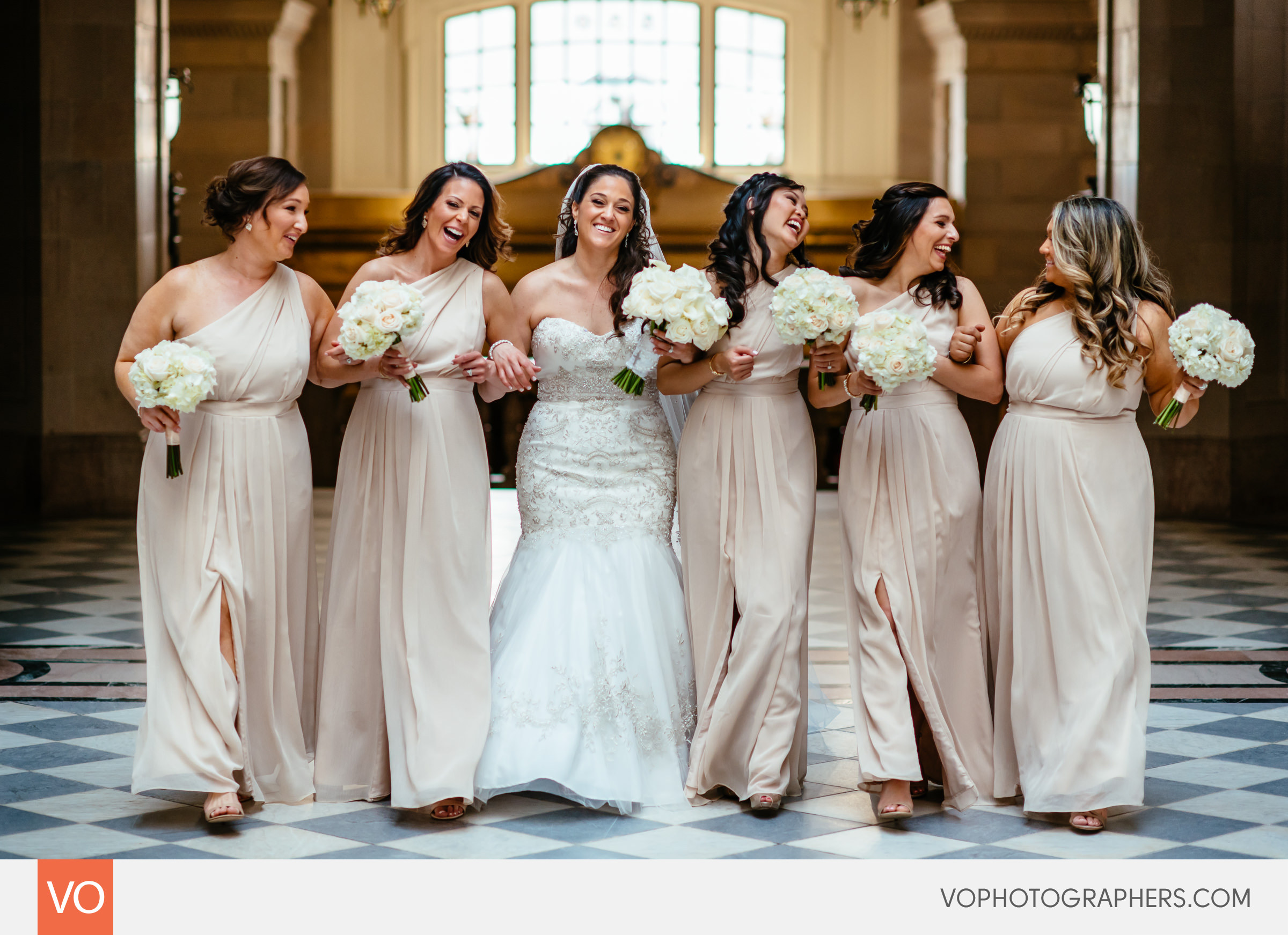 Bridesmaids at the Hartford City Hall.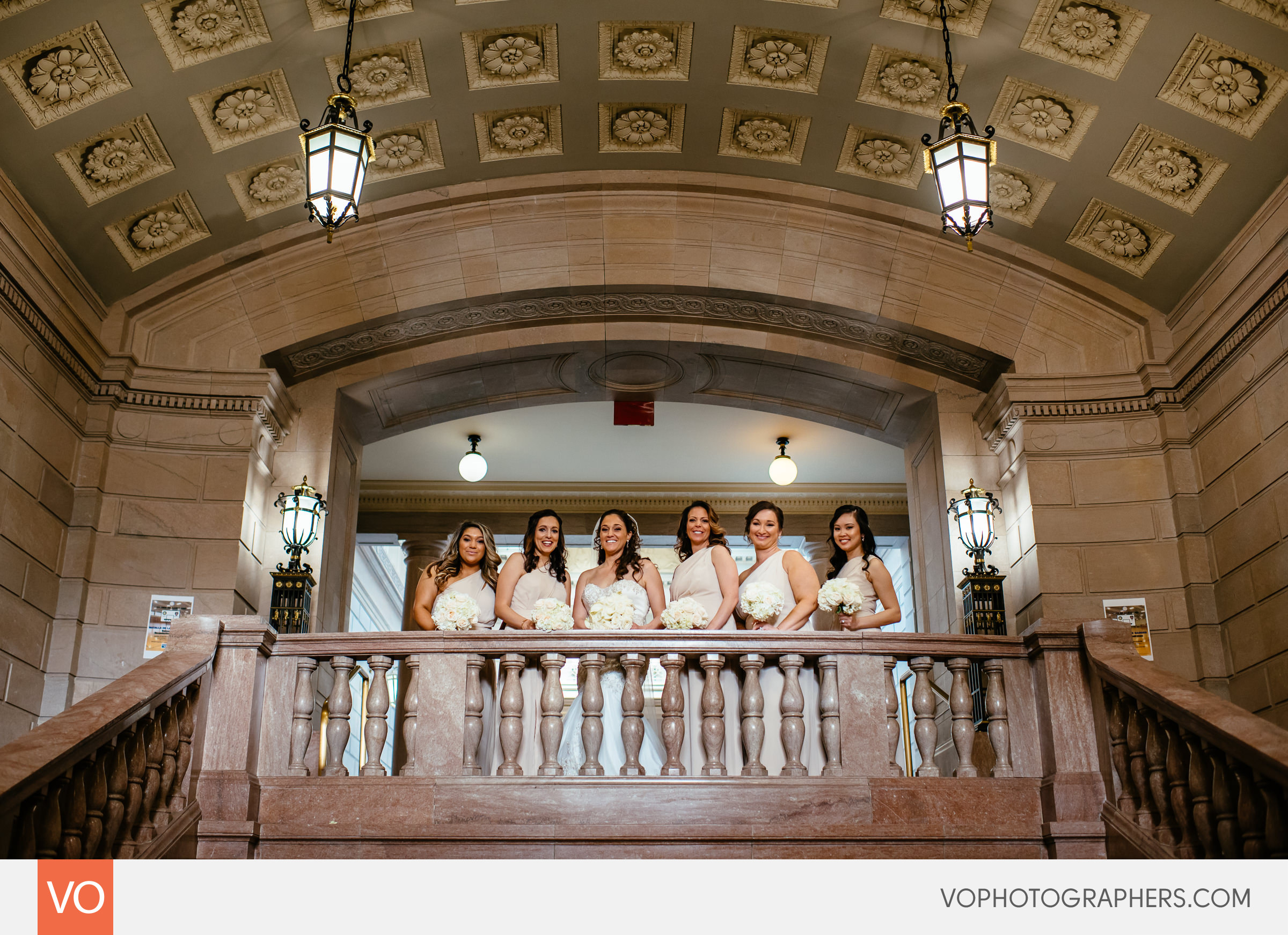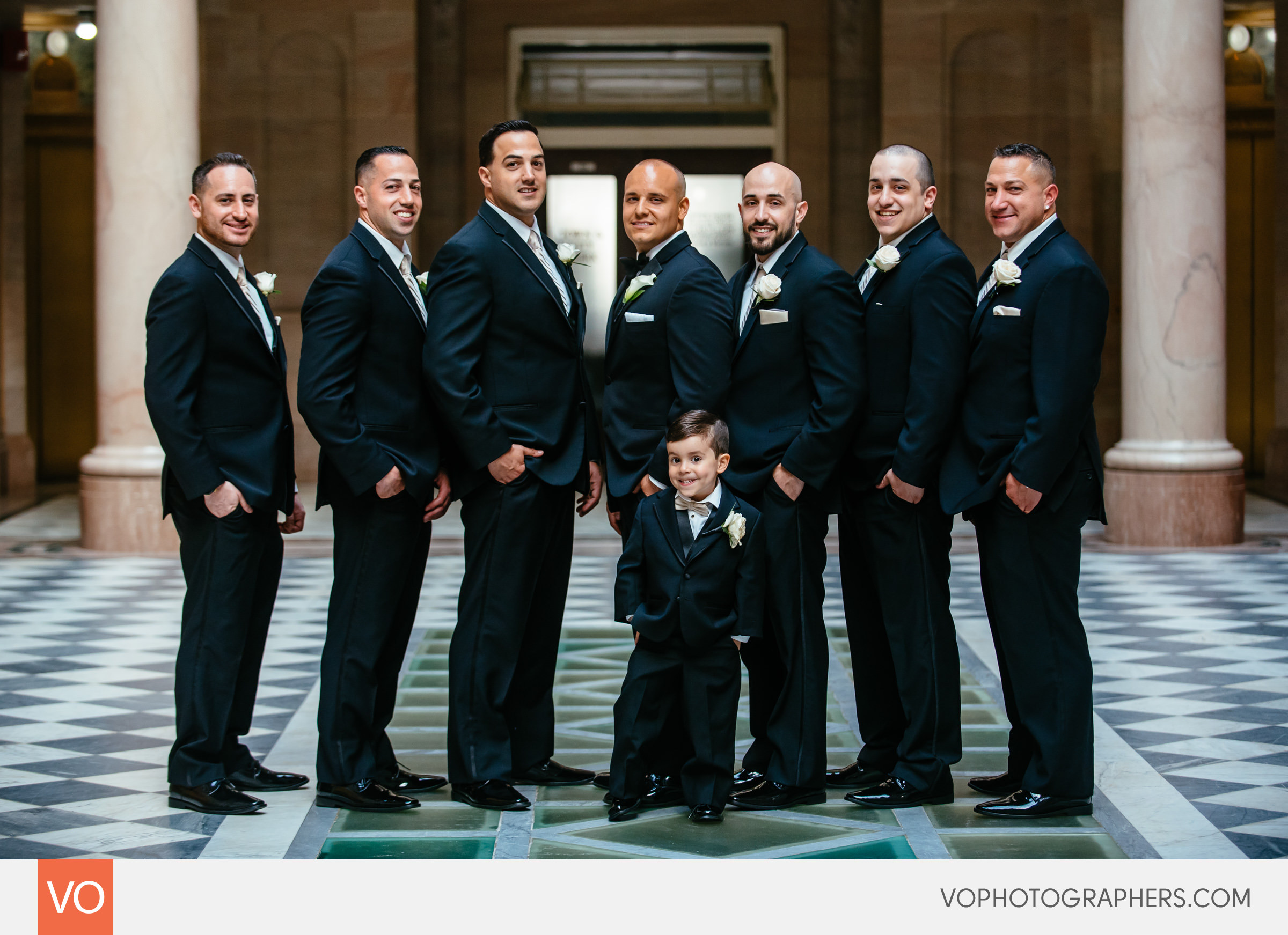 Groomsmen at the Hartford City Hall.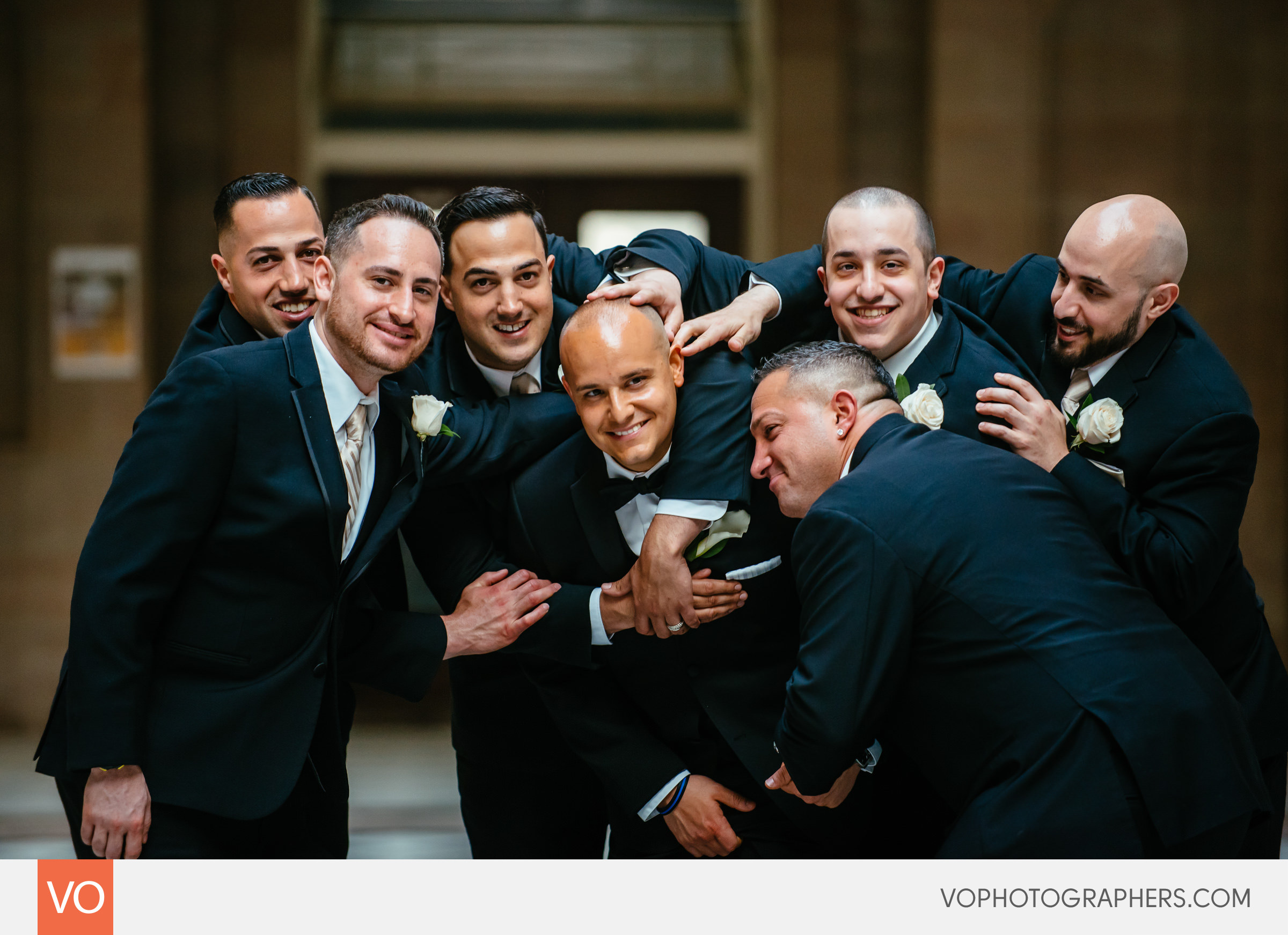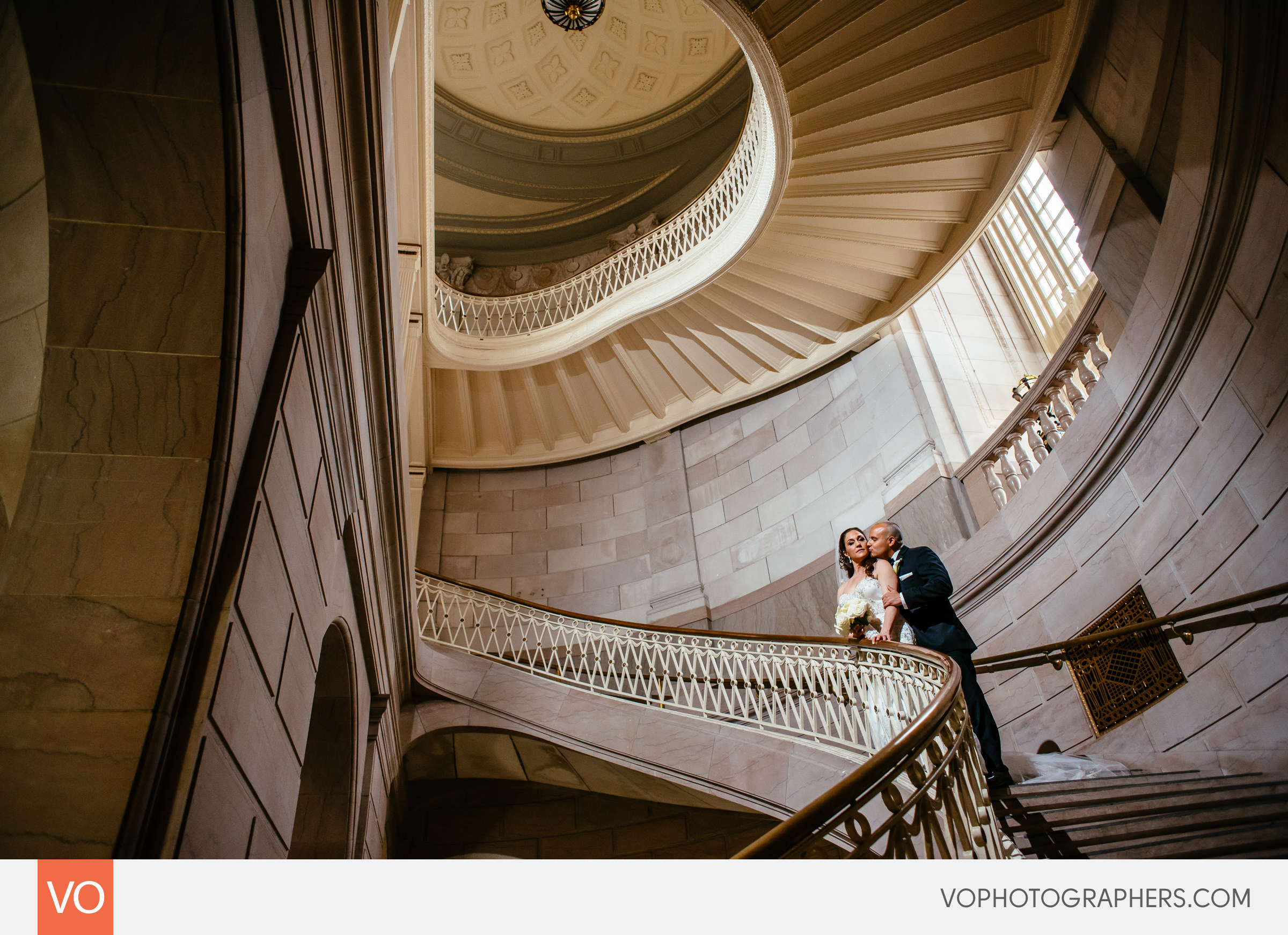 Mandatory stair shot at the Hartford City Hall.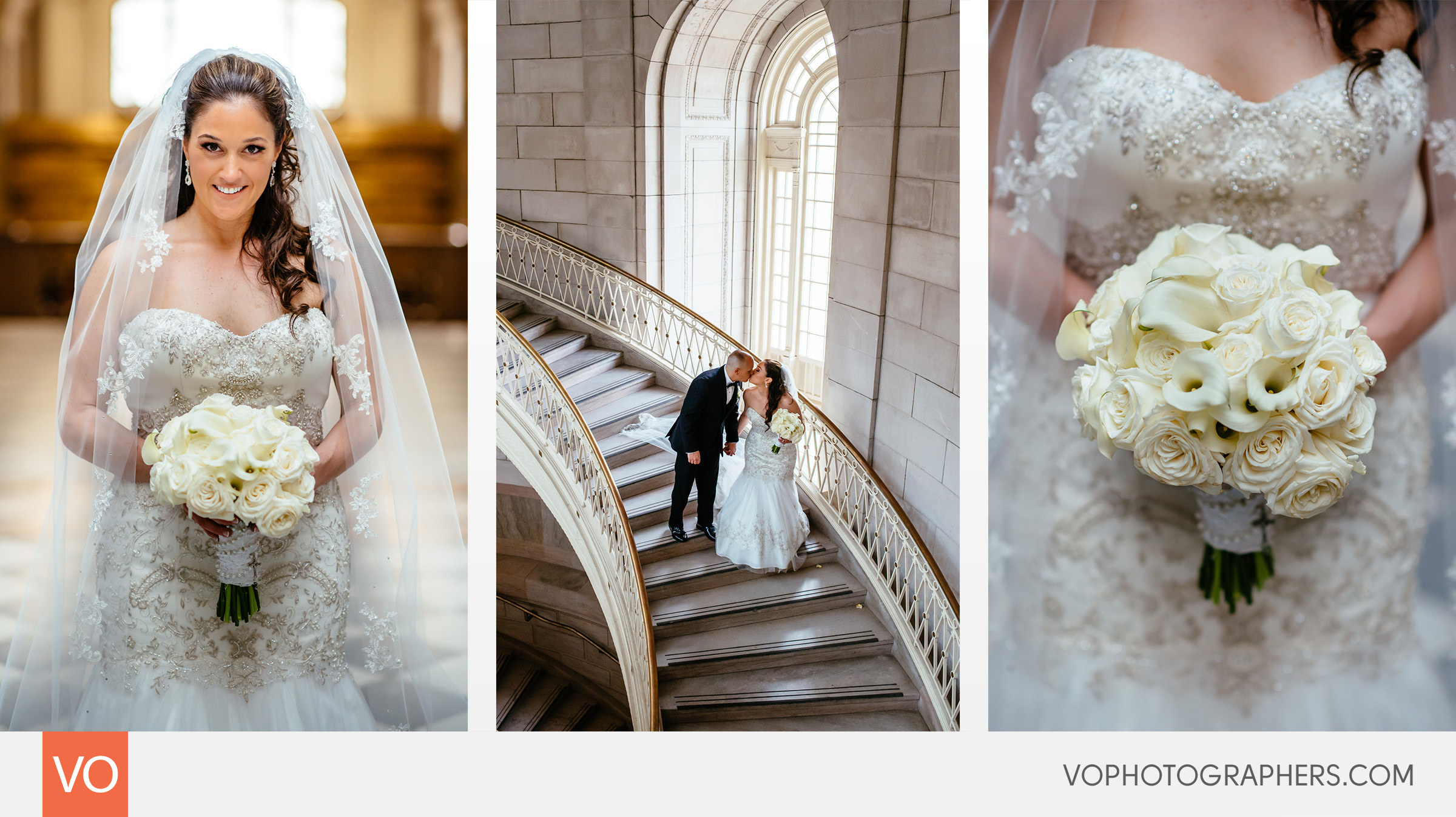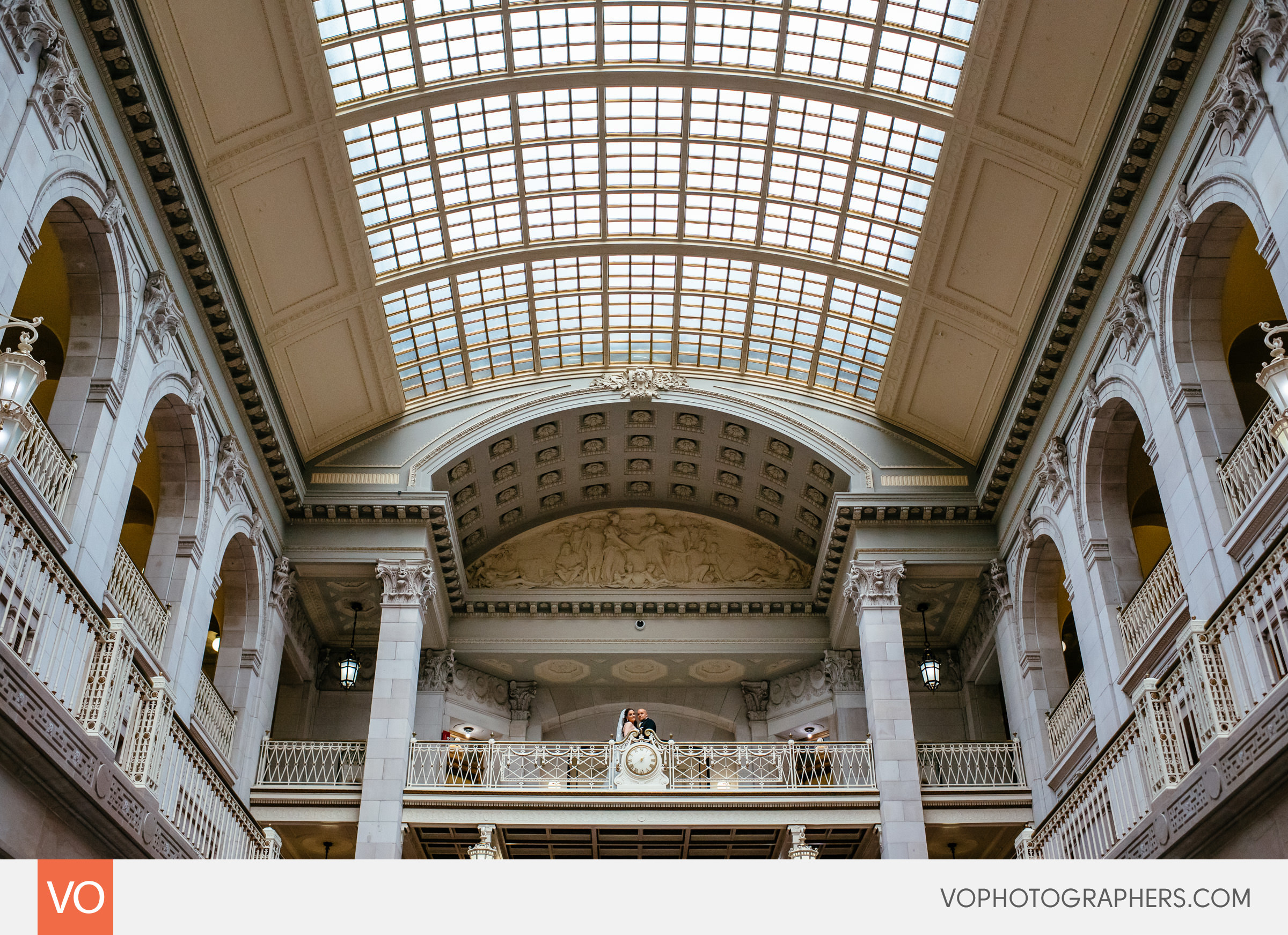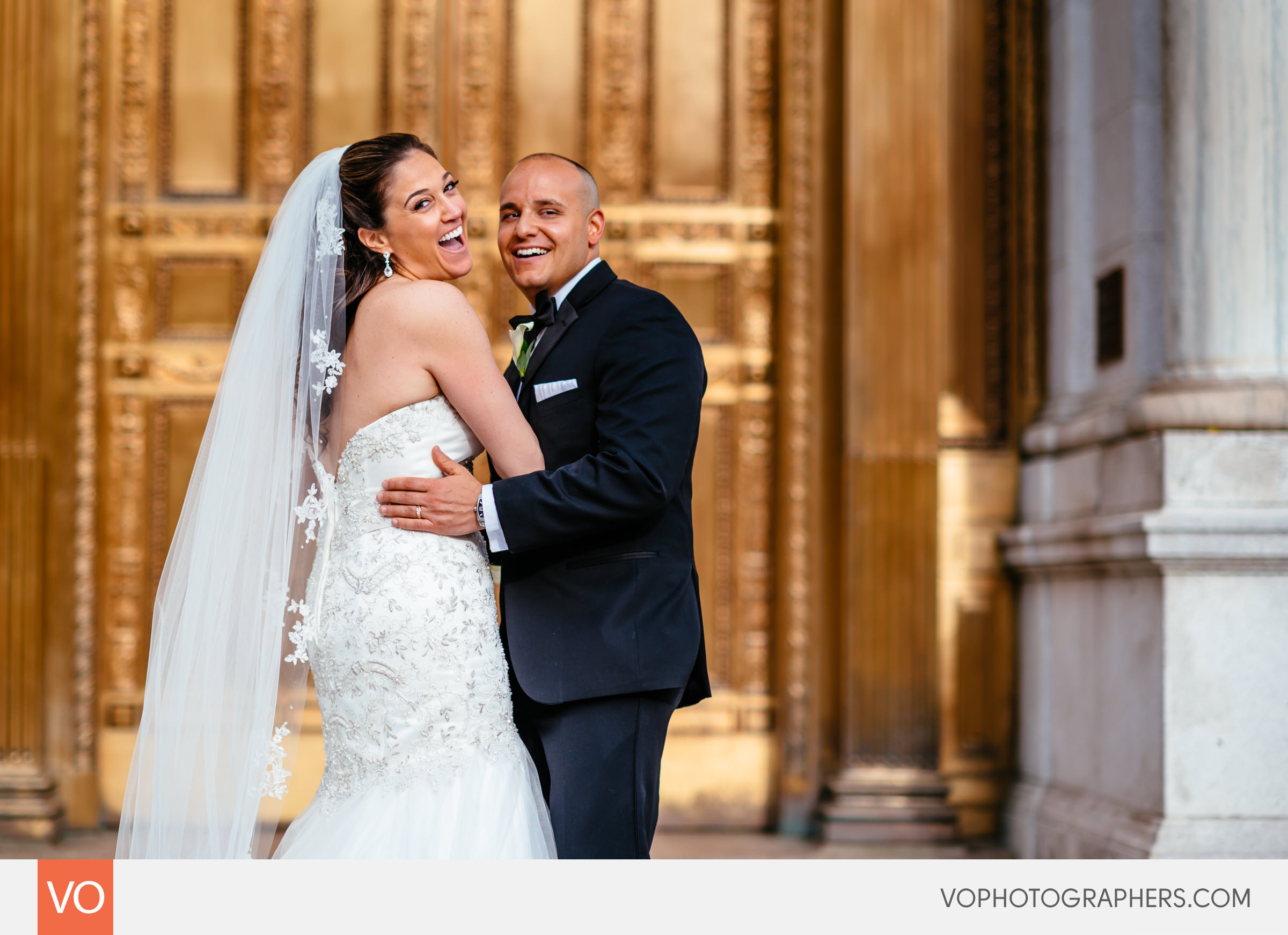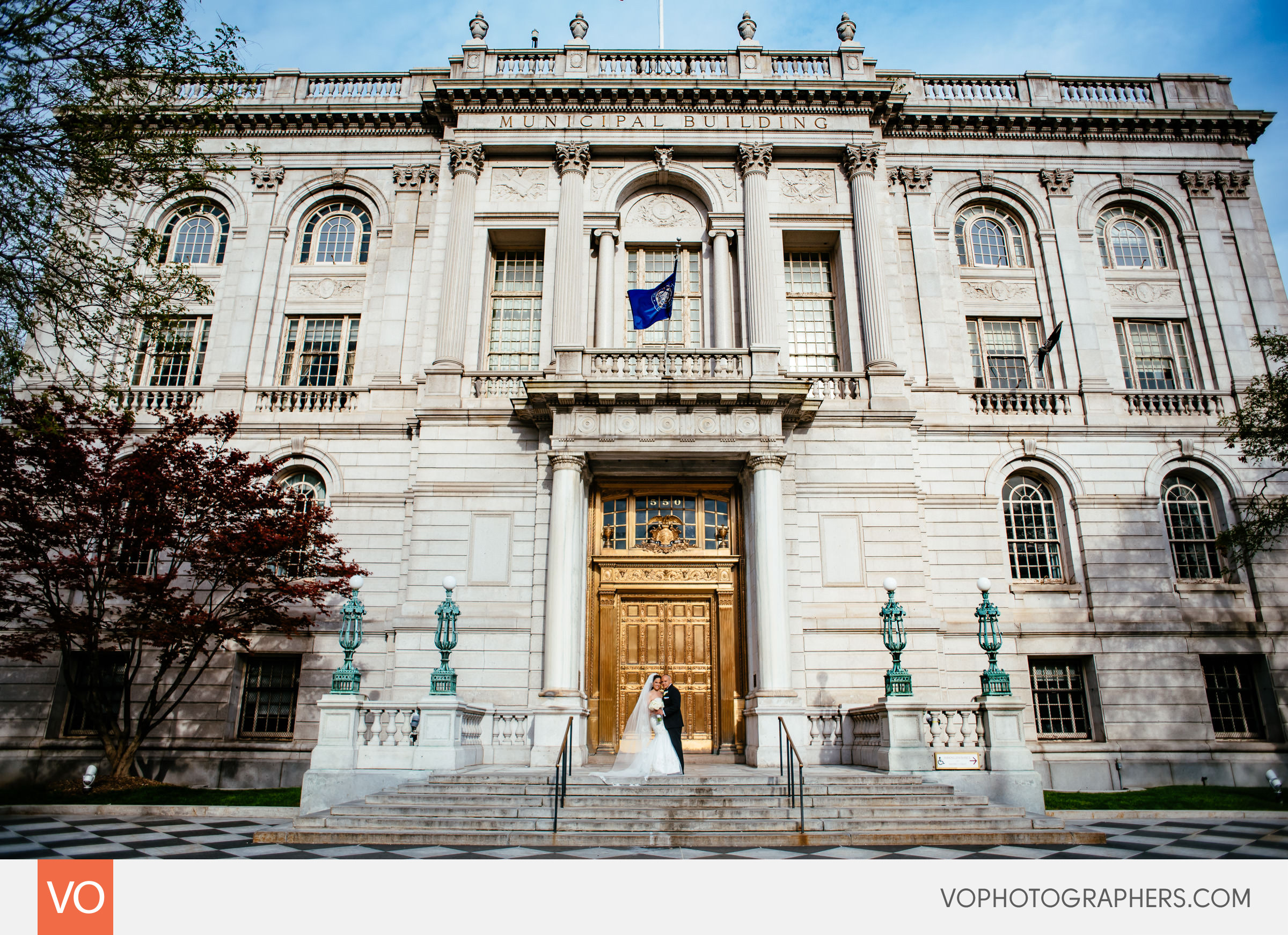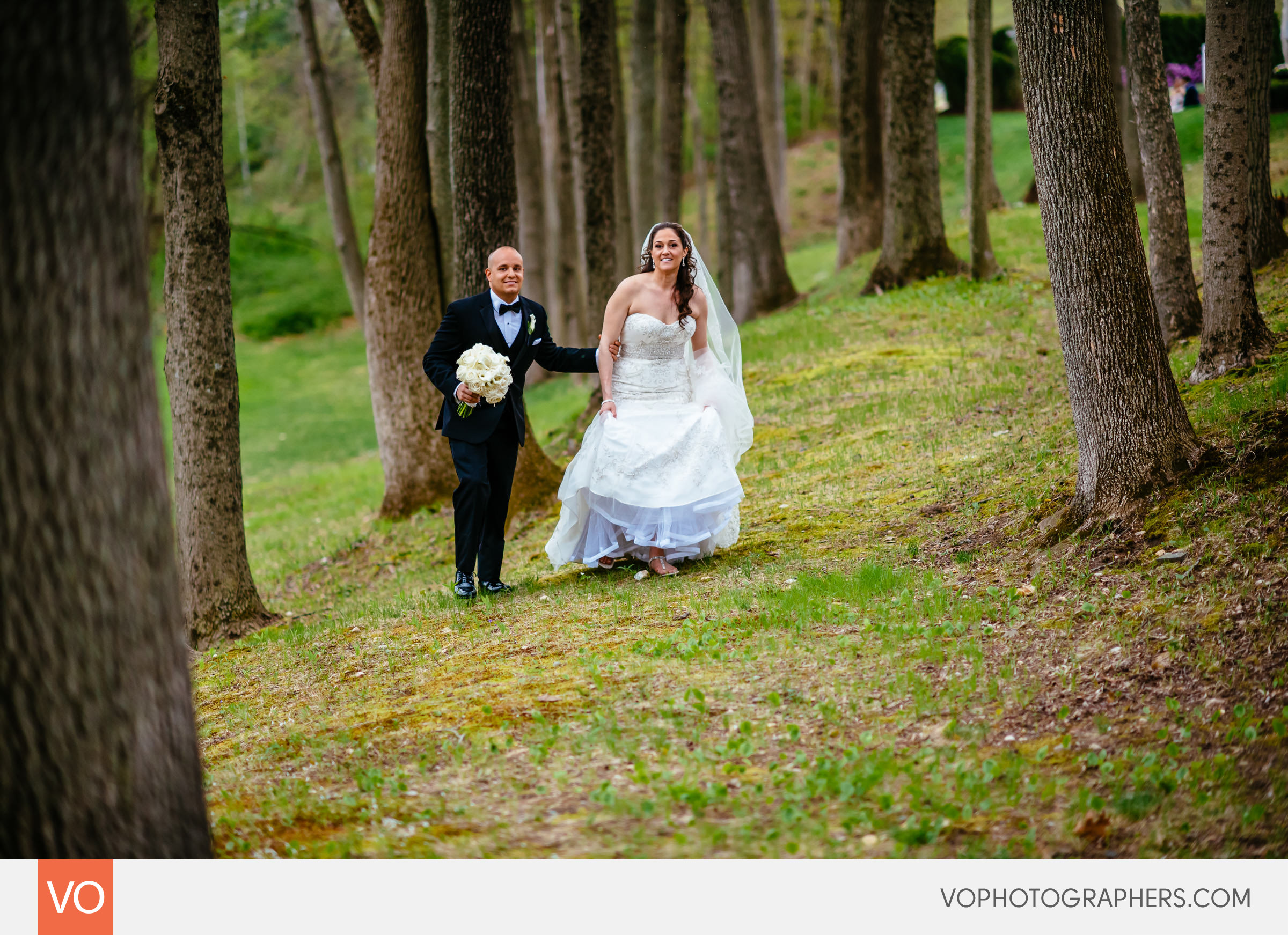 We finished our portraits at The Riverview, down by the the river.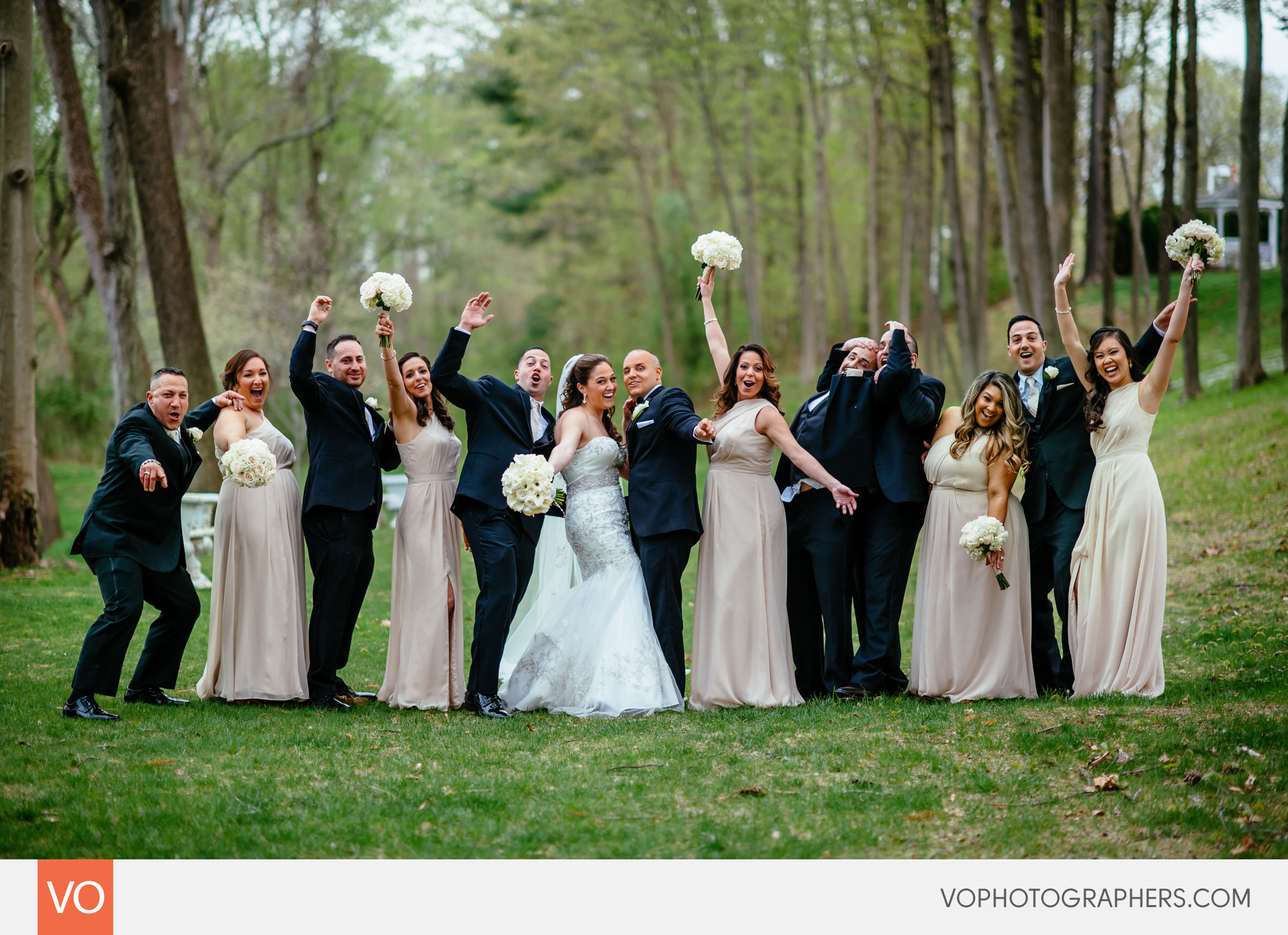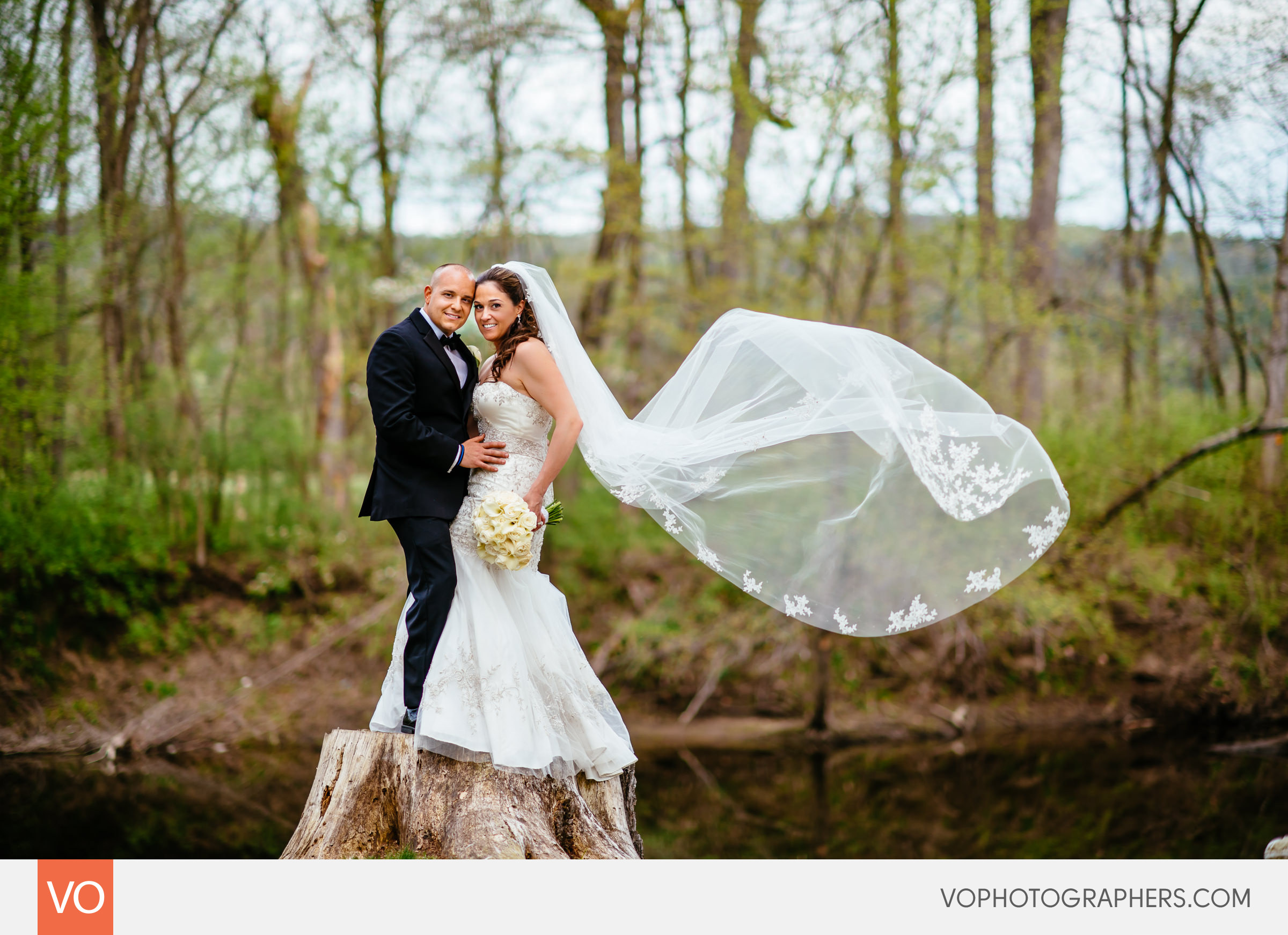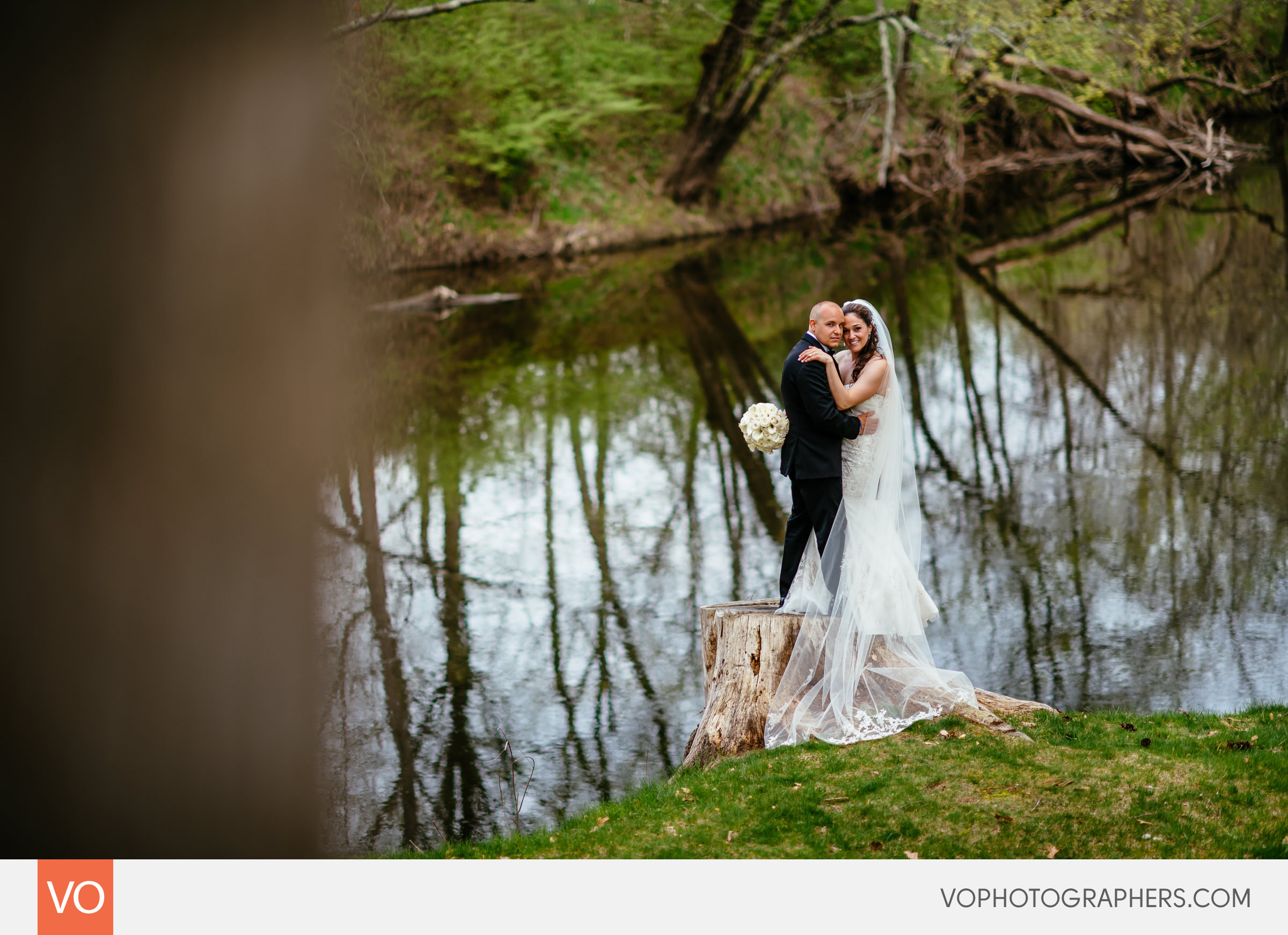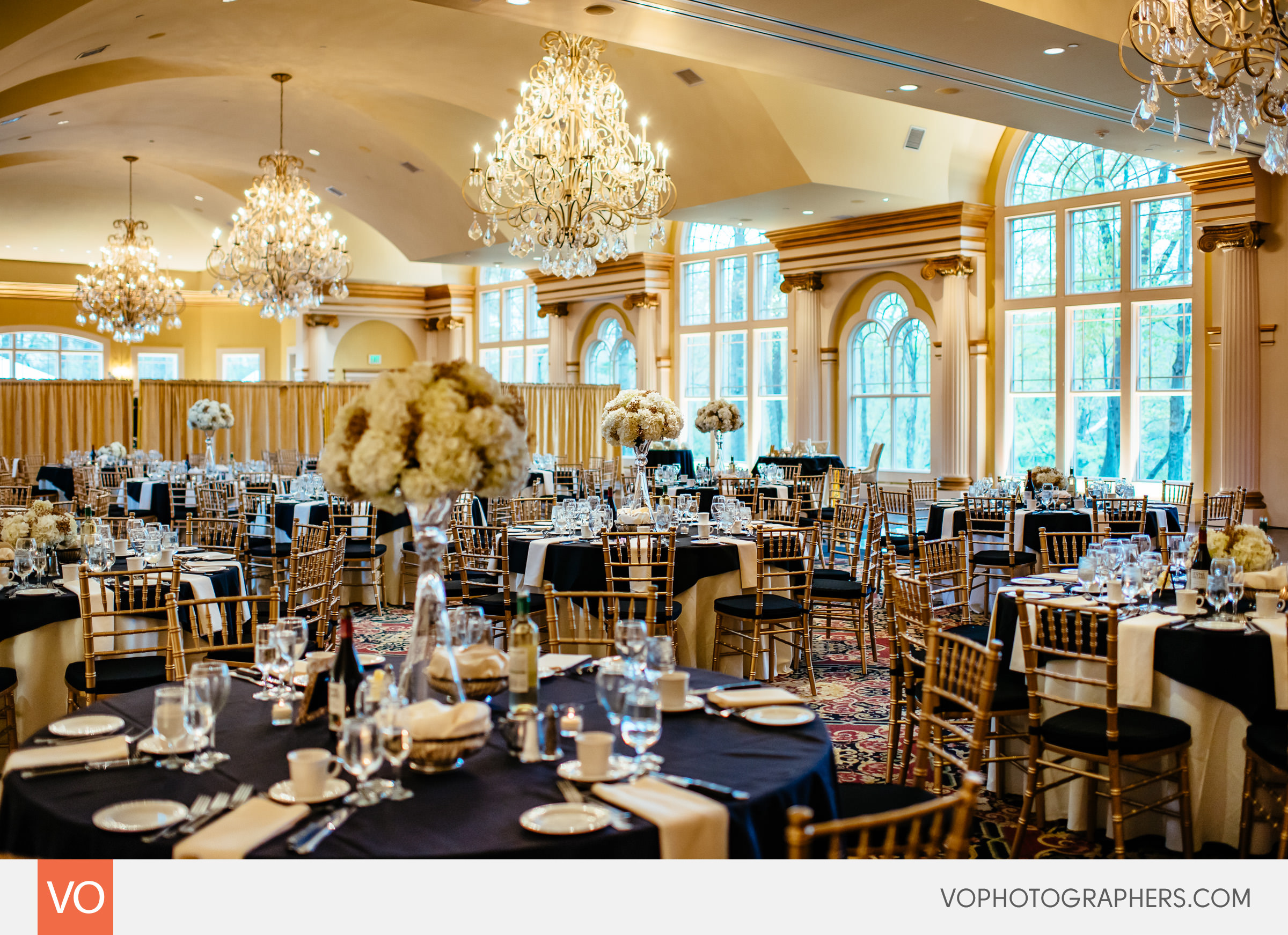 The Riverview is such an amazing place for weddings.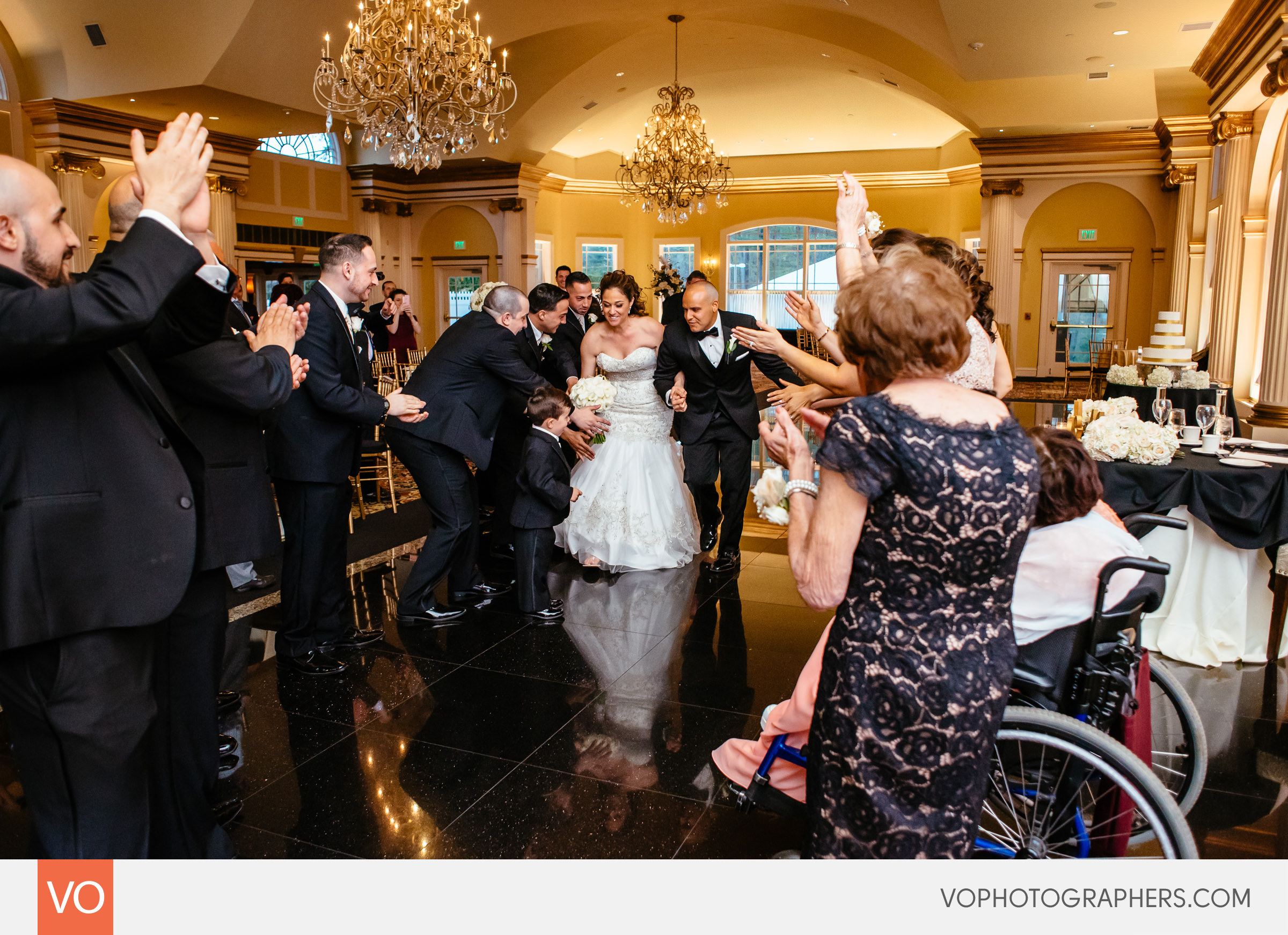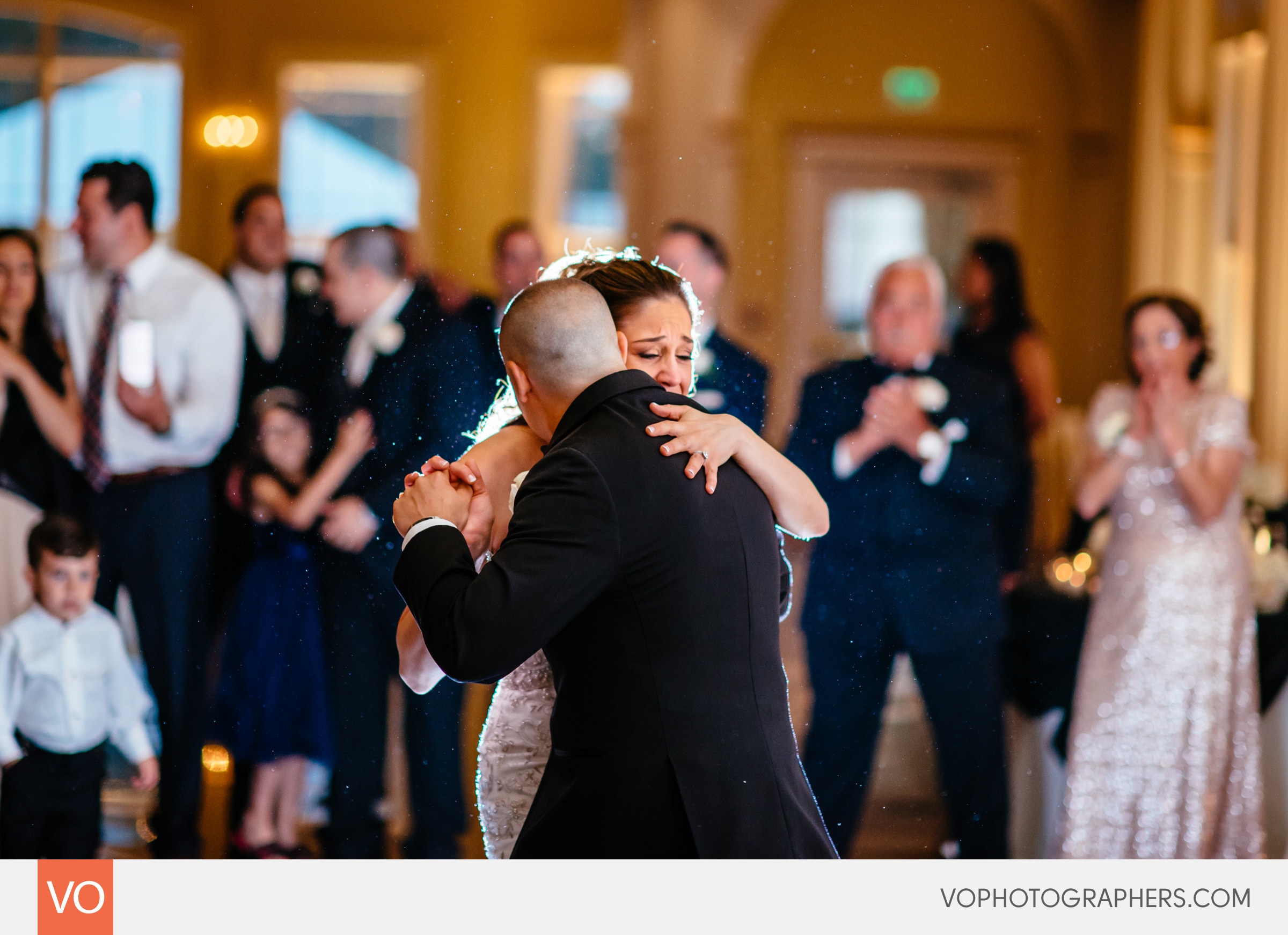 First dance at the Riverview.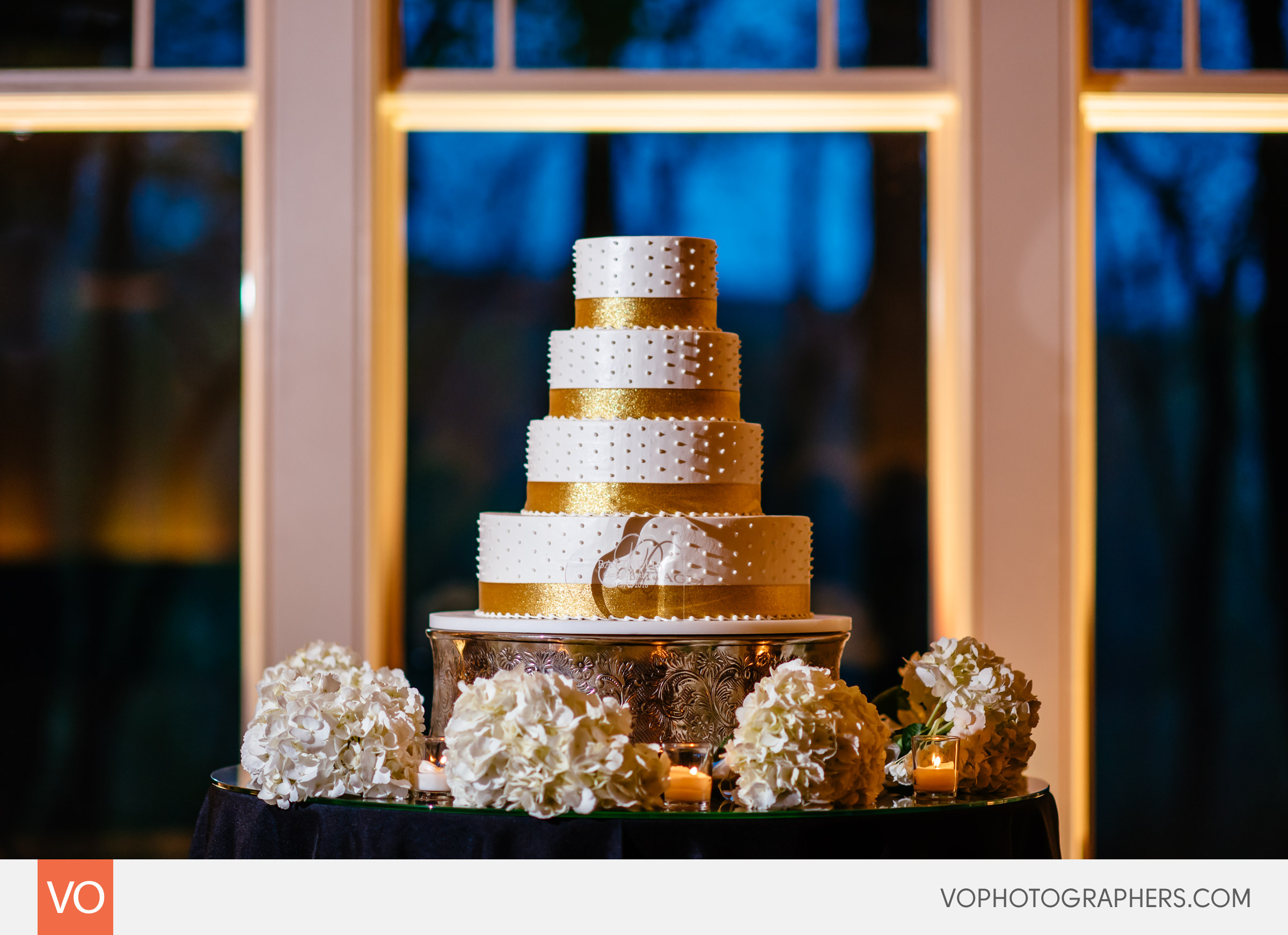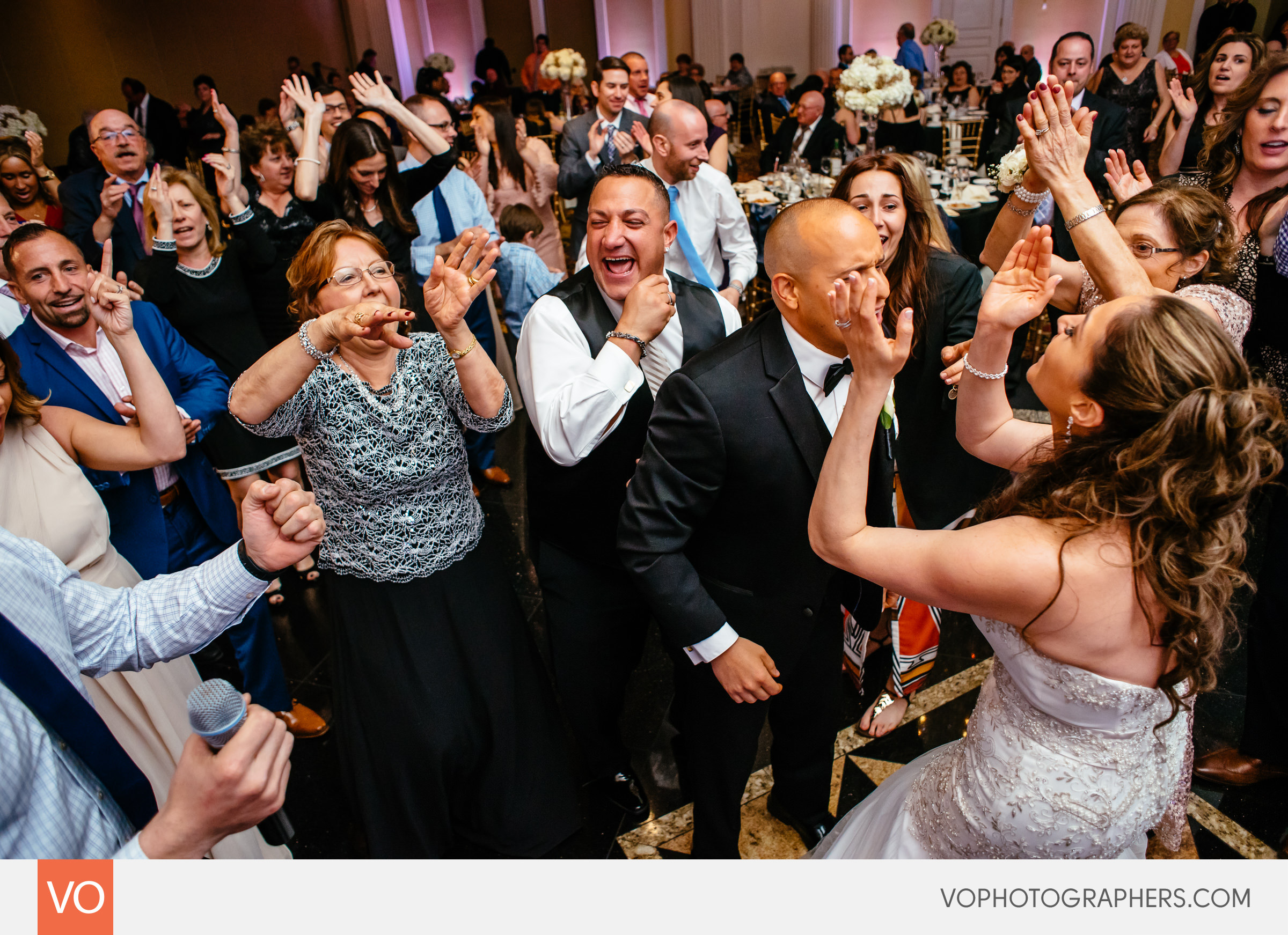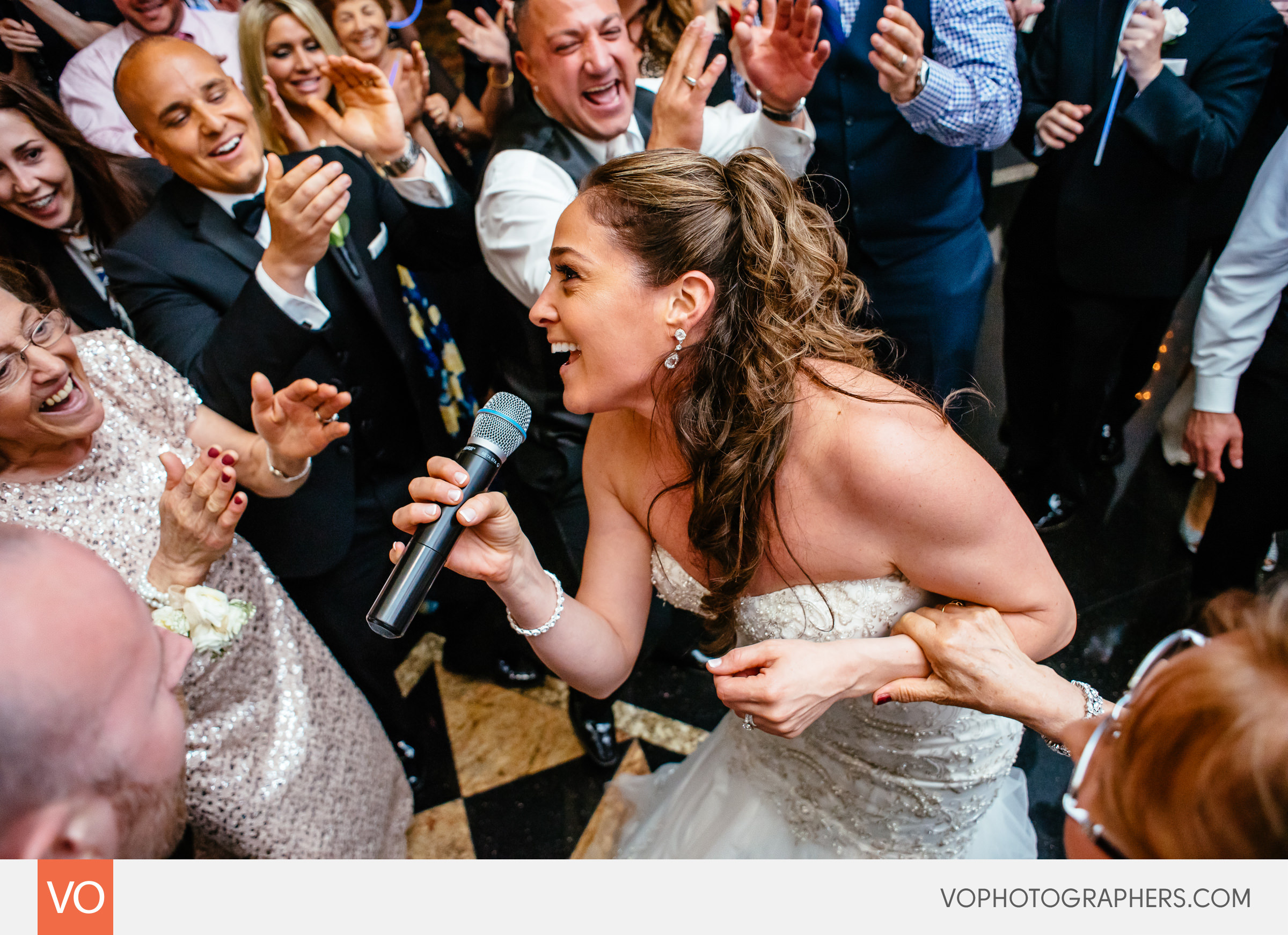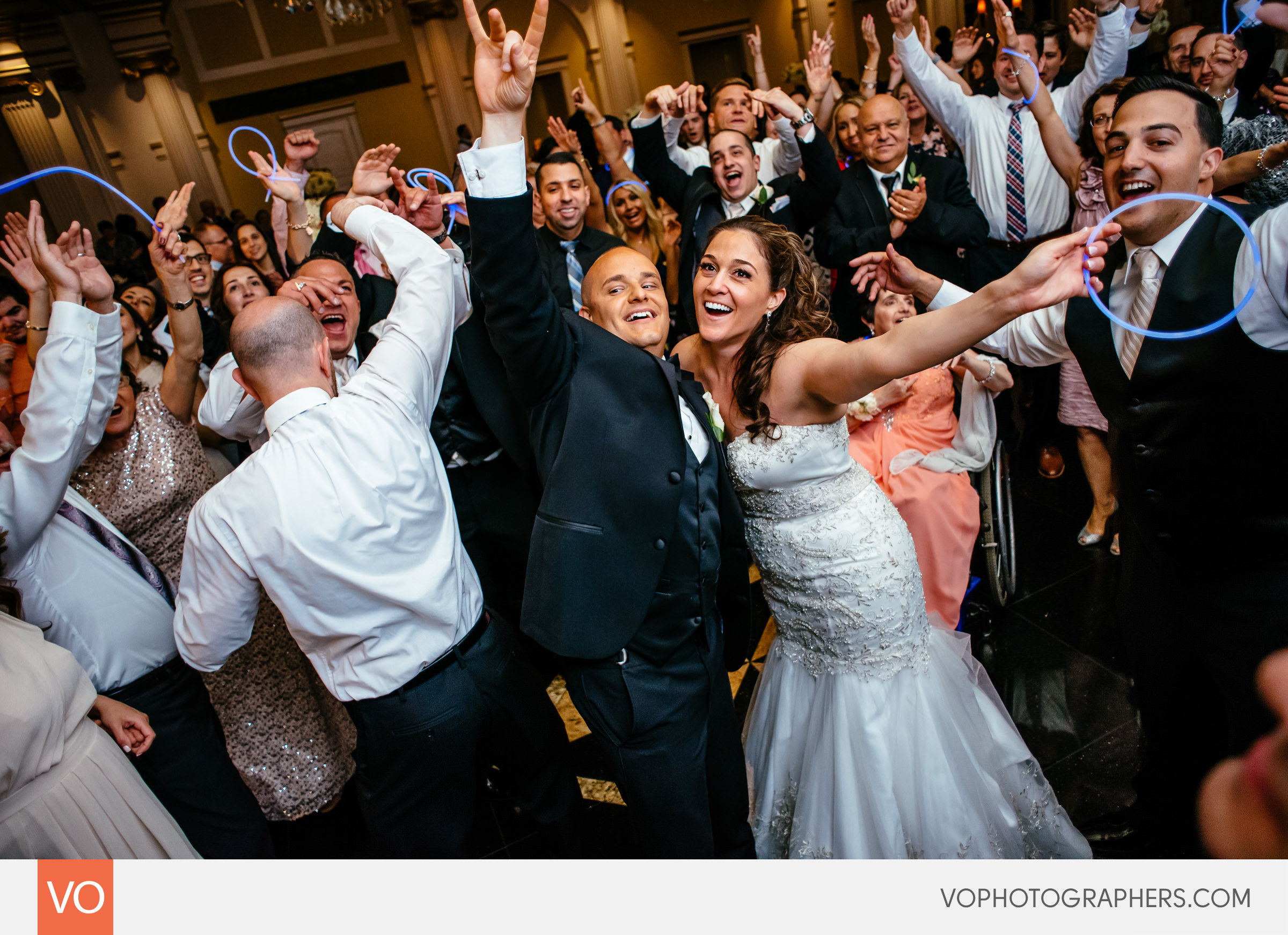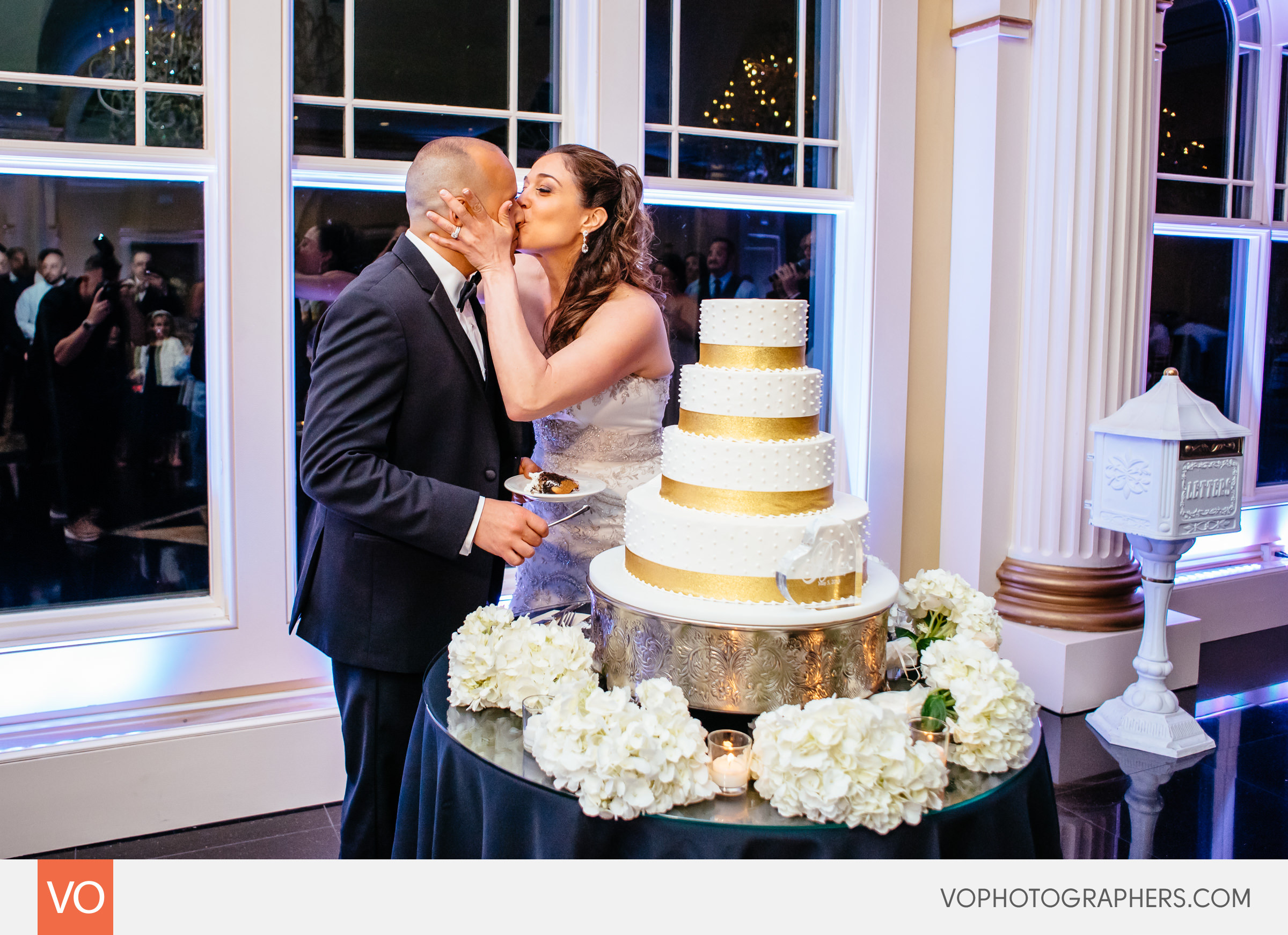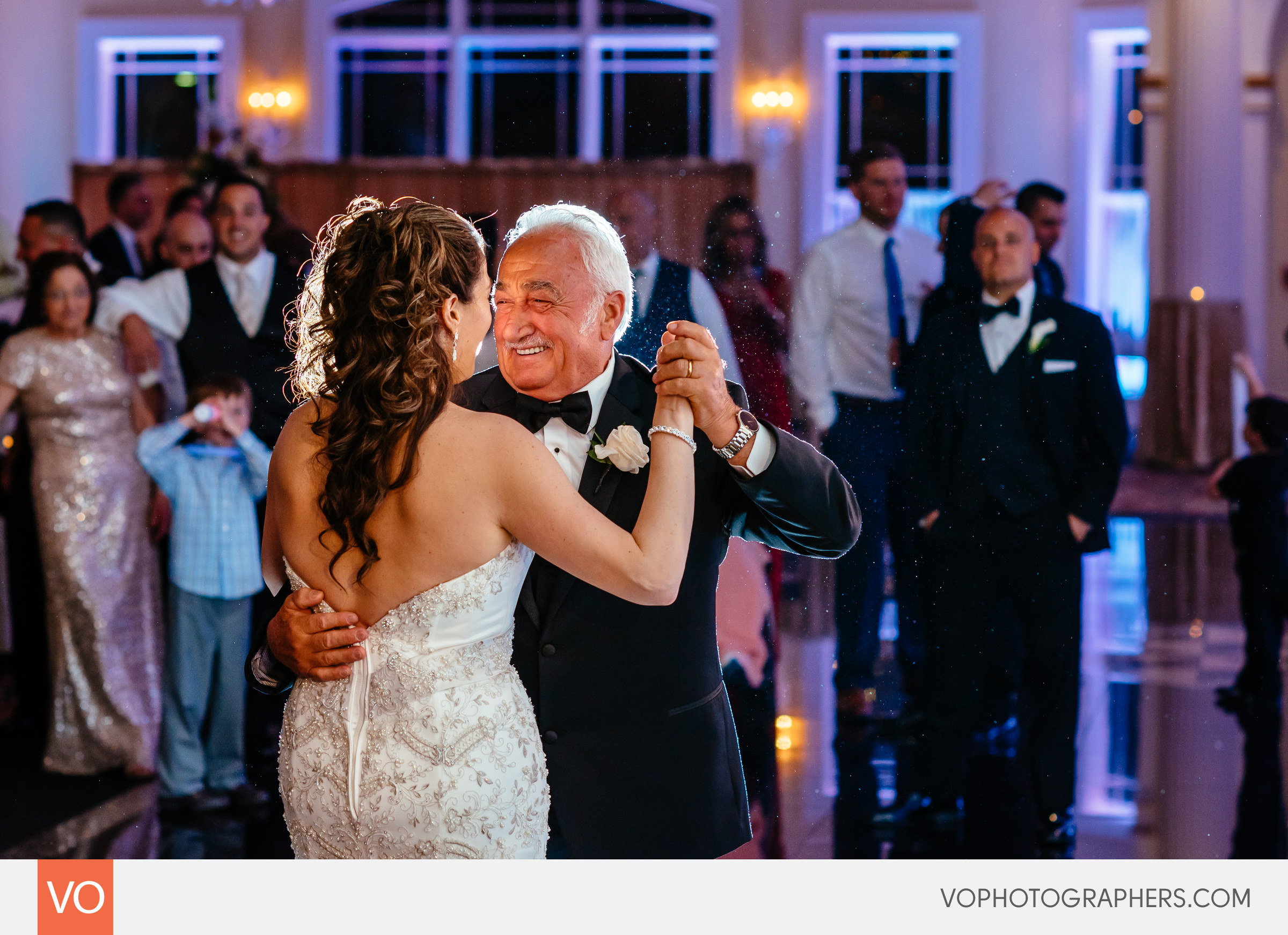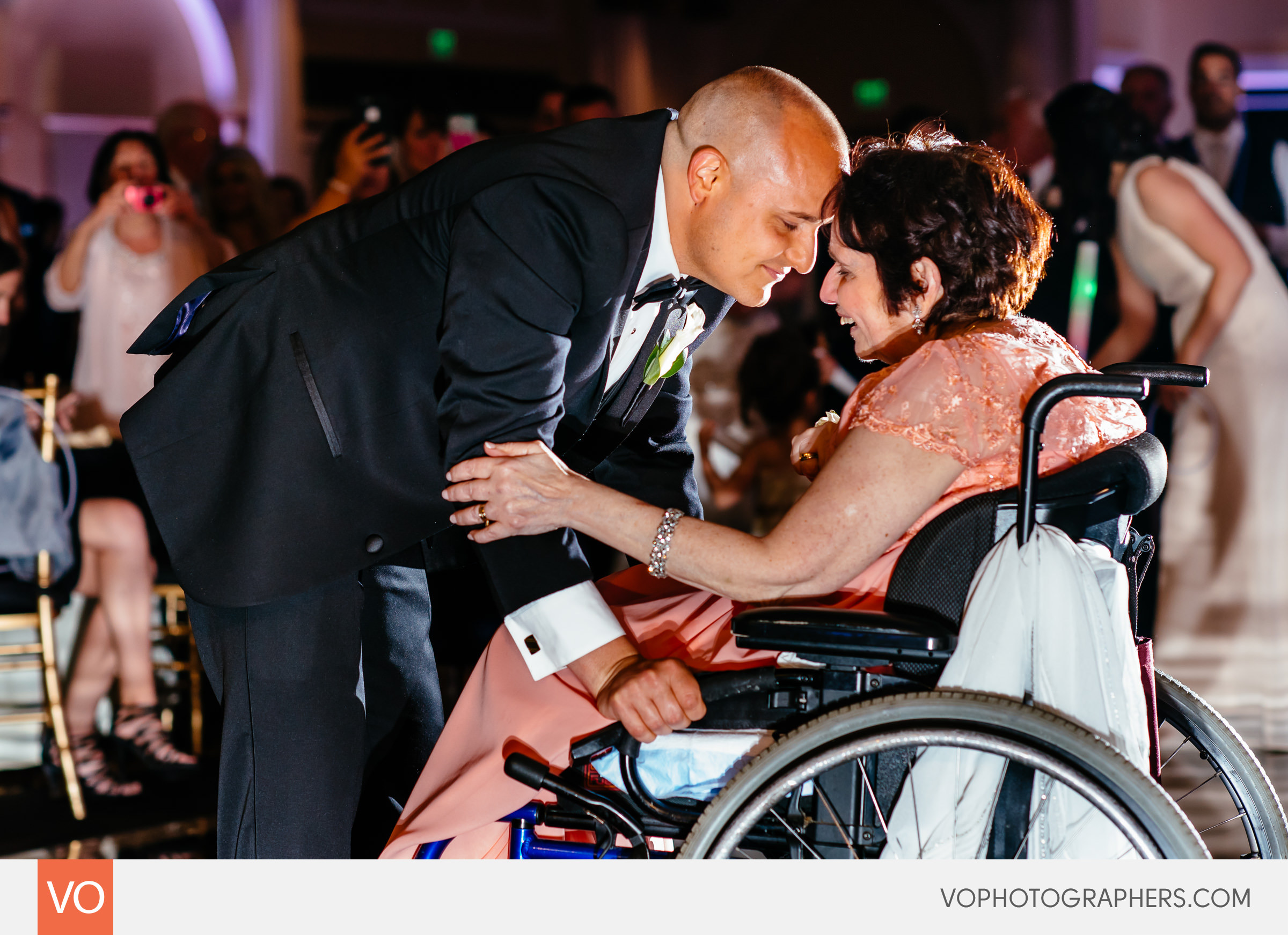 One of the most amazing wedding moments we have witnessed.