Here it is – our first "fall" wedding of this year. Melissa + Chris couldn't ask for a better weather for their wedding at The Riverview in Simsbury.  70 degrees, no humidity, you could almost smell the fall in the air 😉 Their day started with the preparations at the Avon Old Farms Hotel. Once they were ready to go, we photographed their first look, and then we drove to Simsbury for portraits. We quickly stopped at the Drake Flower Bridge and took super fun bridal party photos. From there we headed to The Riverview so they can finally get married! 😉  Scroll down to see Melissa and Chris' wedding story.
Special thanks to vendors who made this day possible:  Venue: The Riverview, Florist: Floral Expressions, DJ: After Hours DJ, Makeup: Mercedes McCoy, Hair: Contours Spa, Gown: Mariella's Creations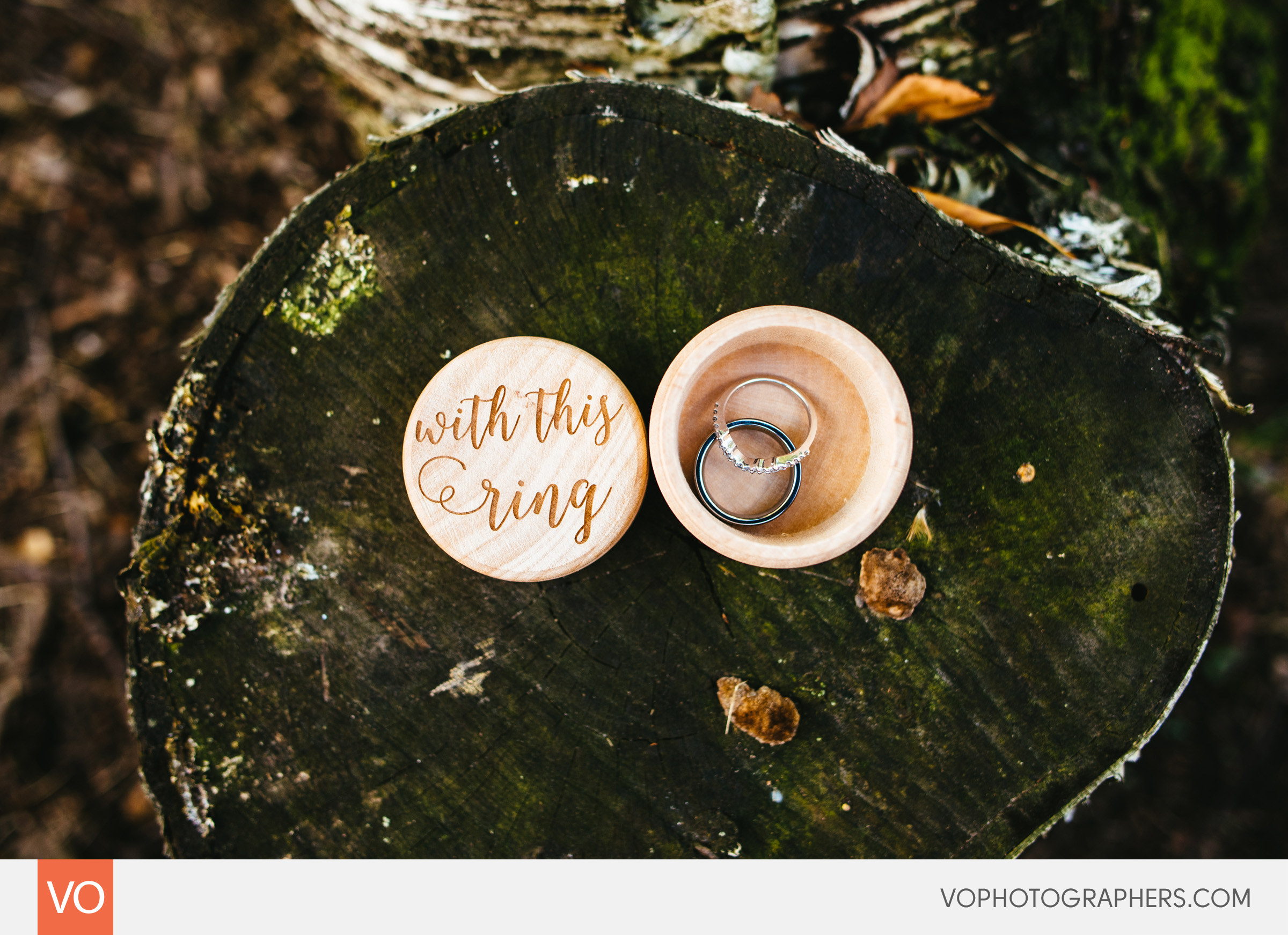 Wedding rings in a wooden box.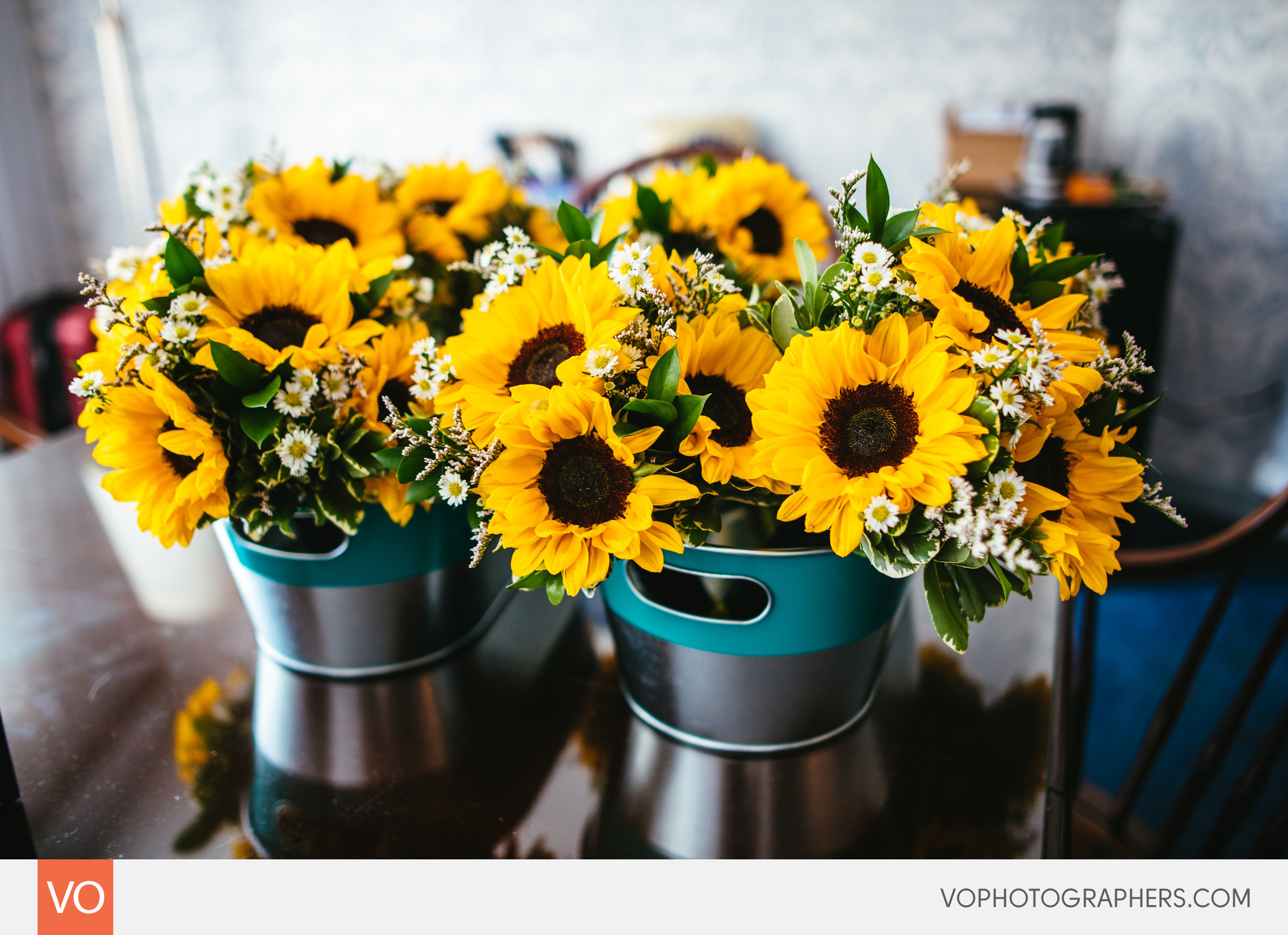 The Bride chose sunflowers for her and bridesmaids` bouquets.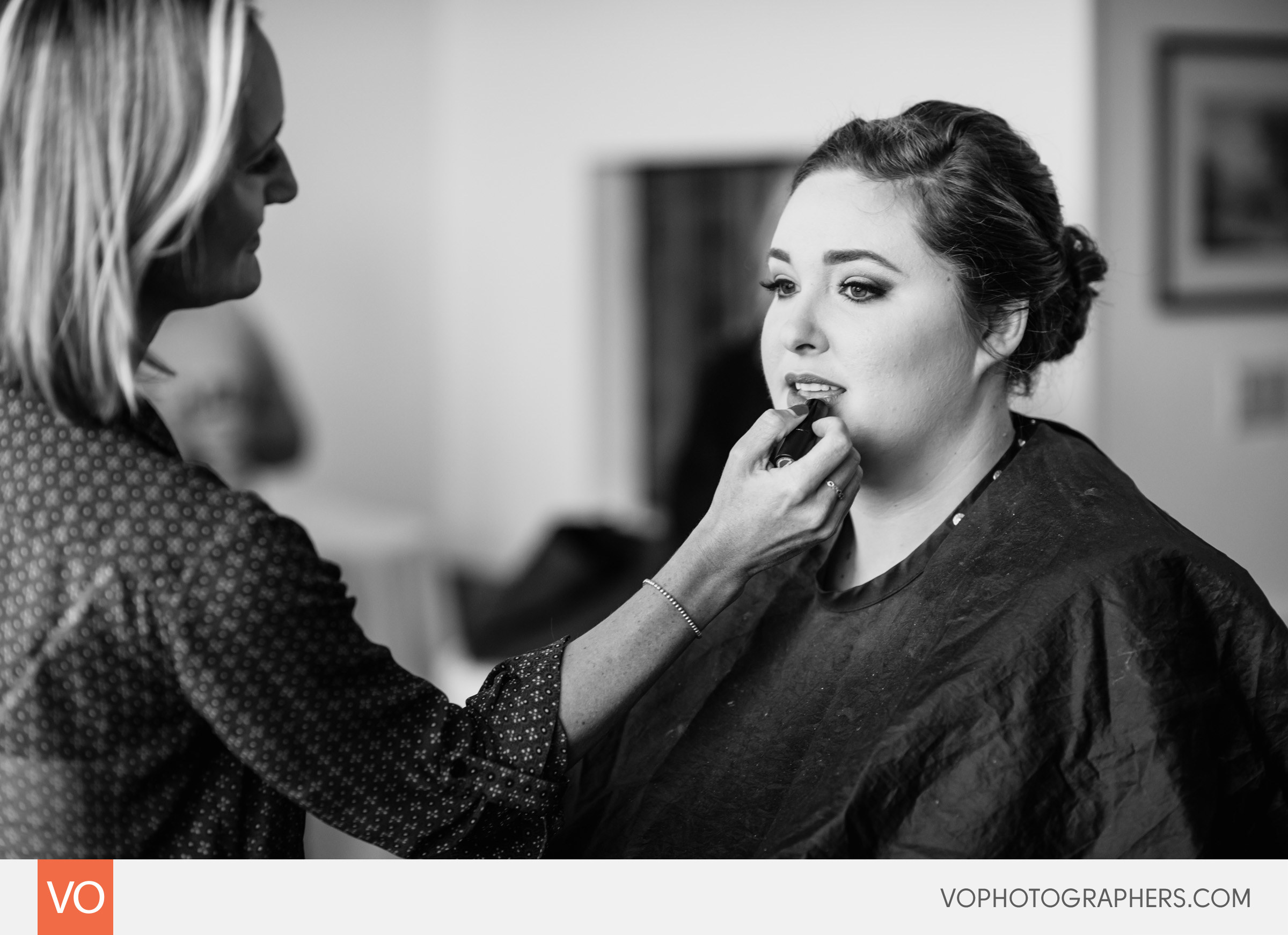 Getting makeup done before the big day!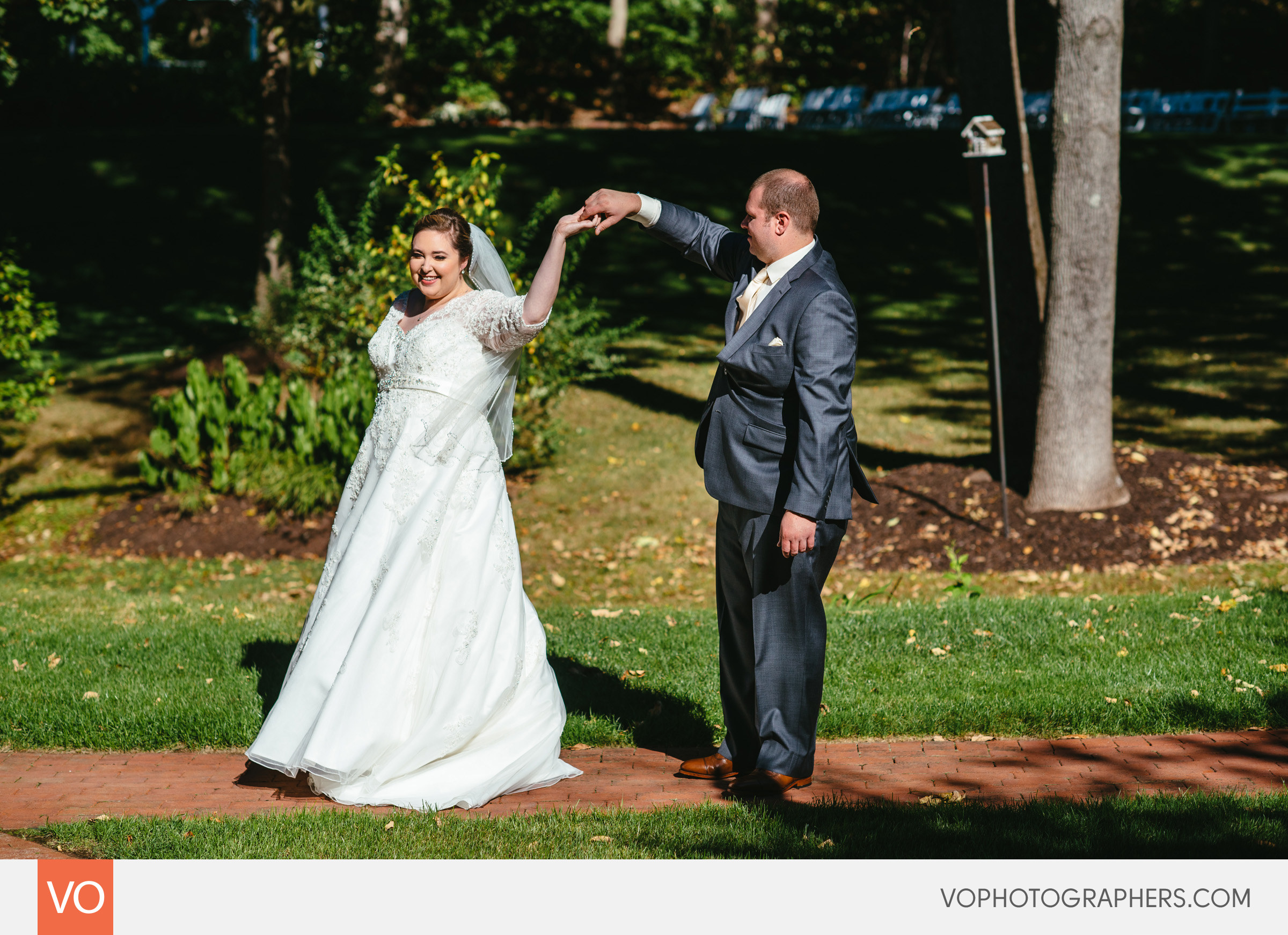 First look at the Avon Old Farms Hotel.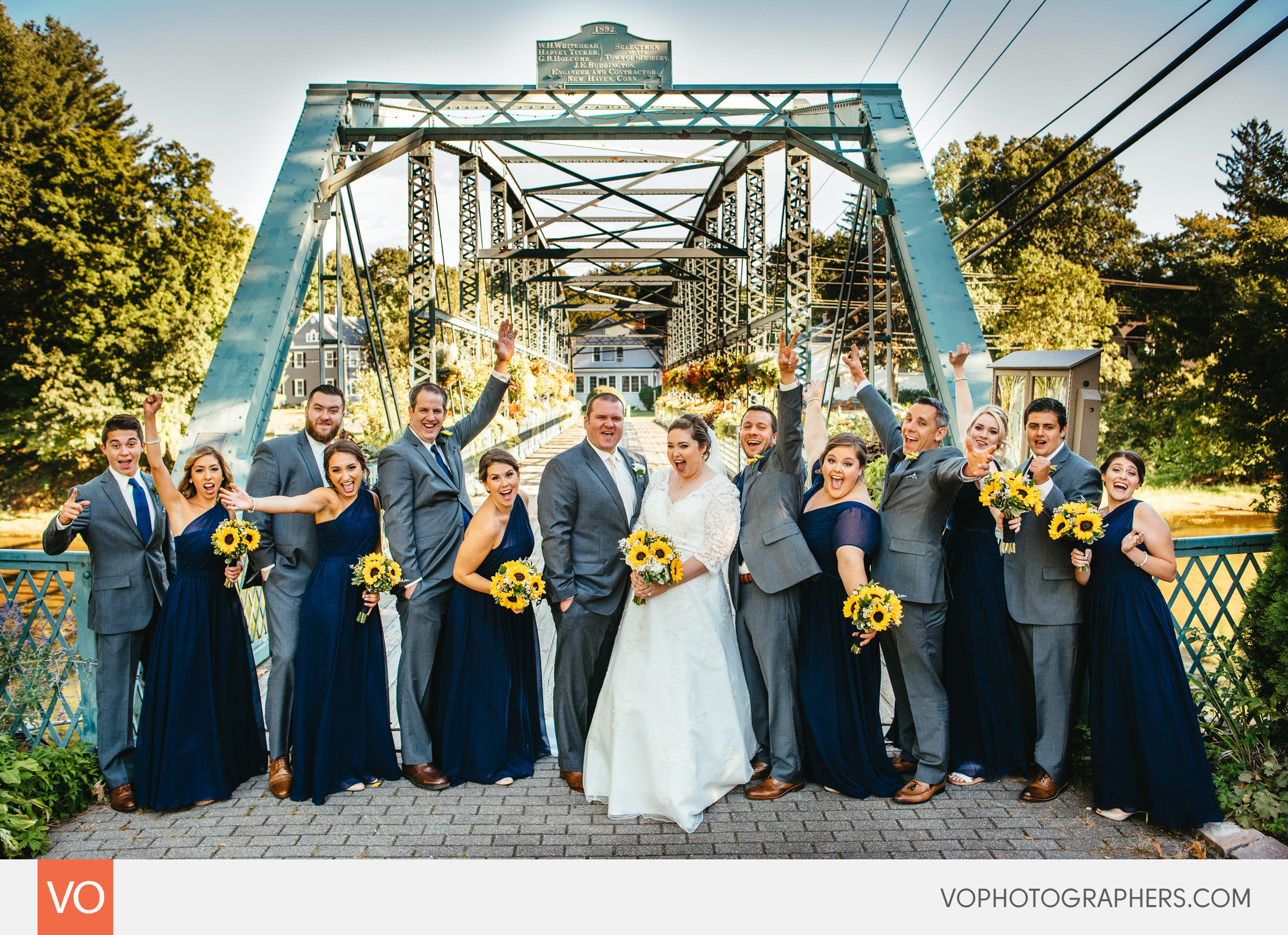 Super fun wedding bridal party photo at the Drake Flower Bridge in Simsbury.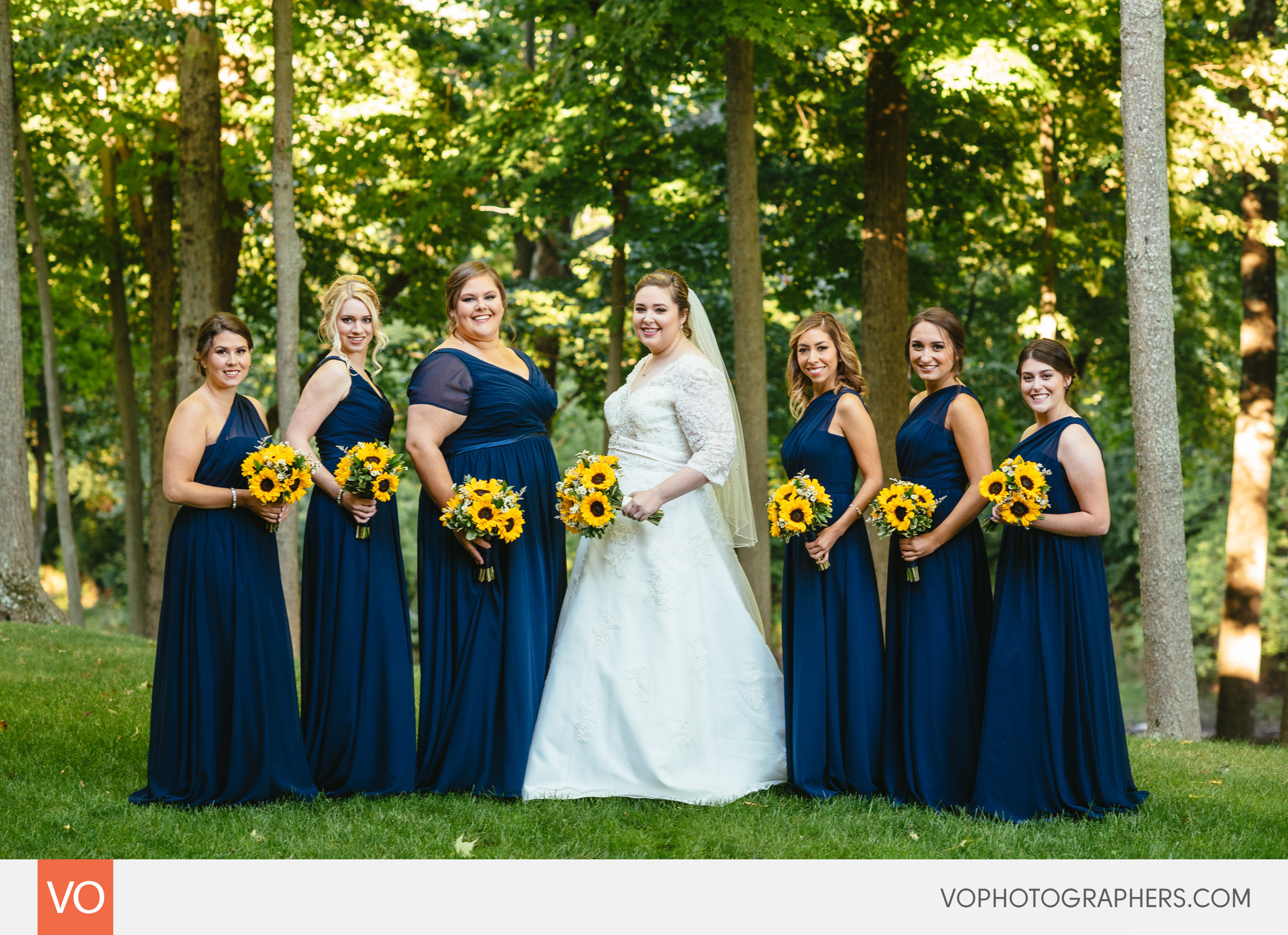 Gorgeous ladies.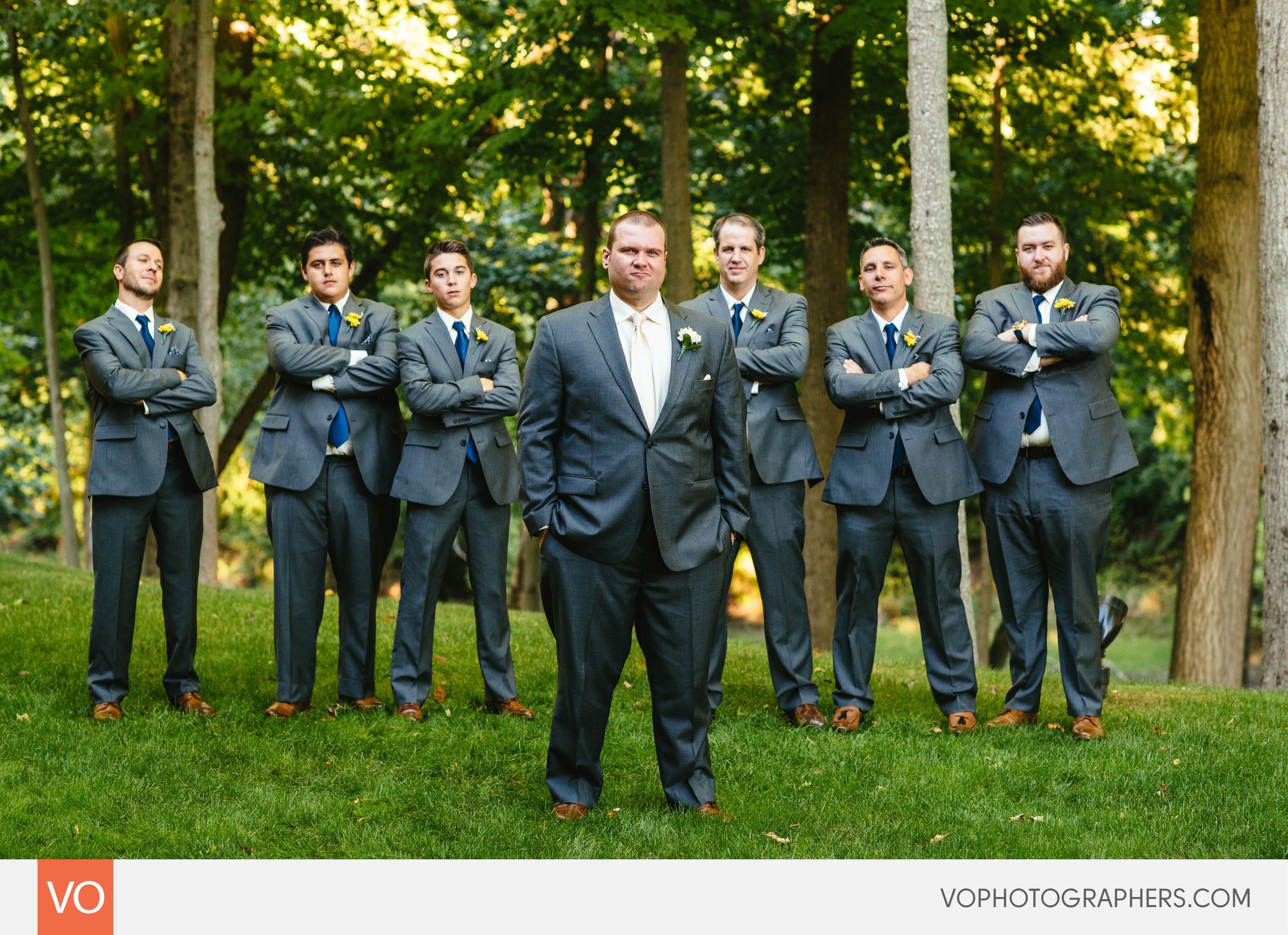 Handsome groomsmen.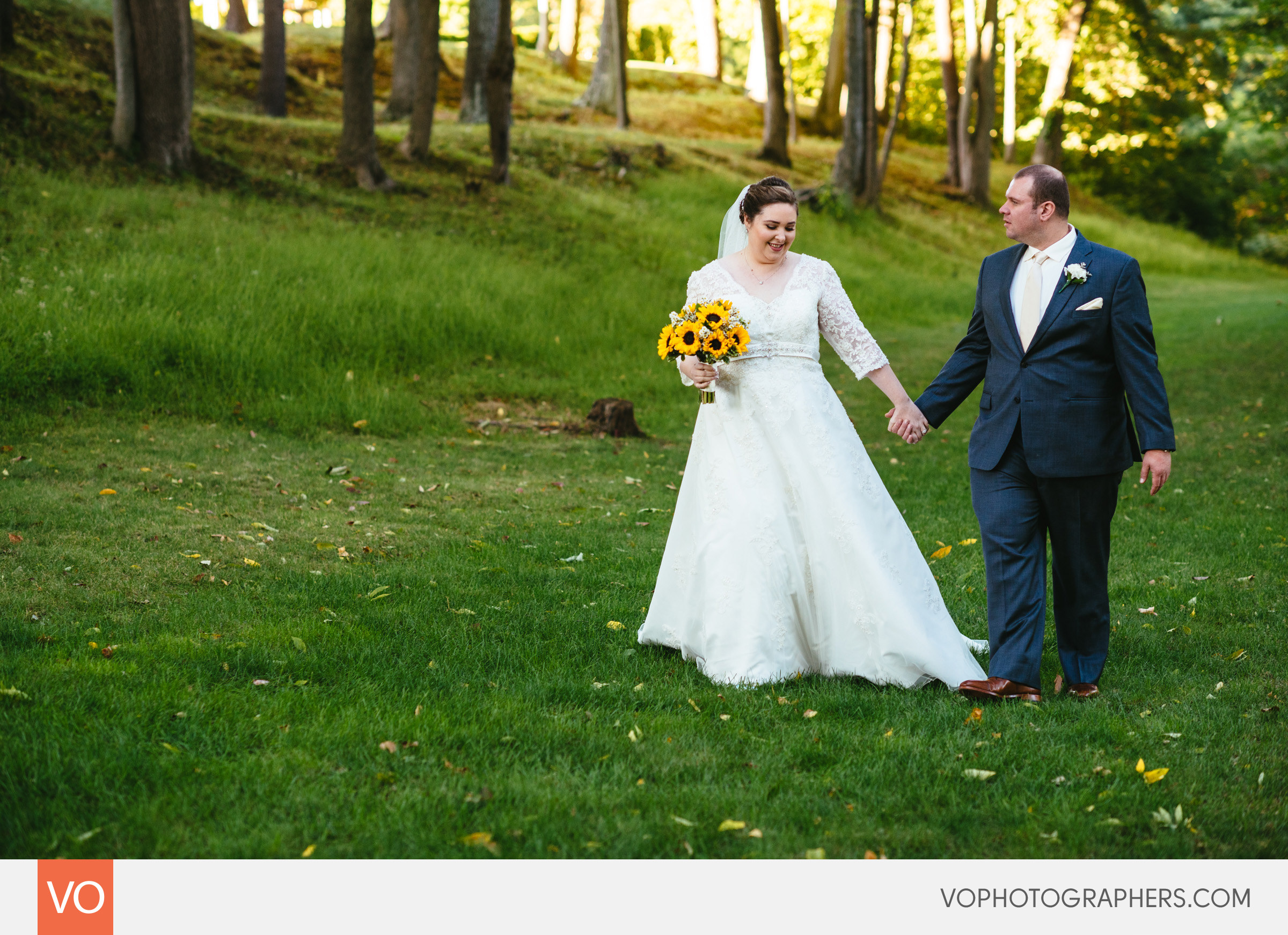 Bride and groom portraits at The Riverview.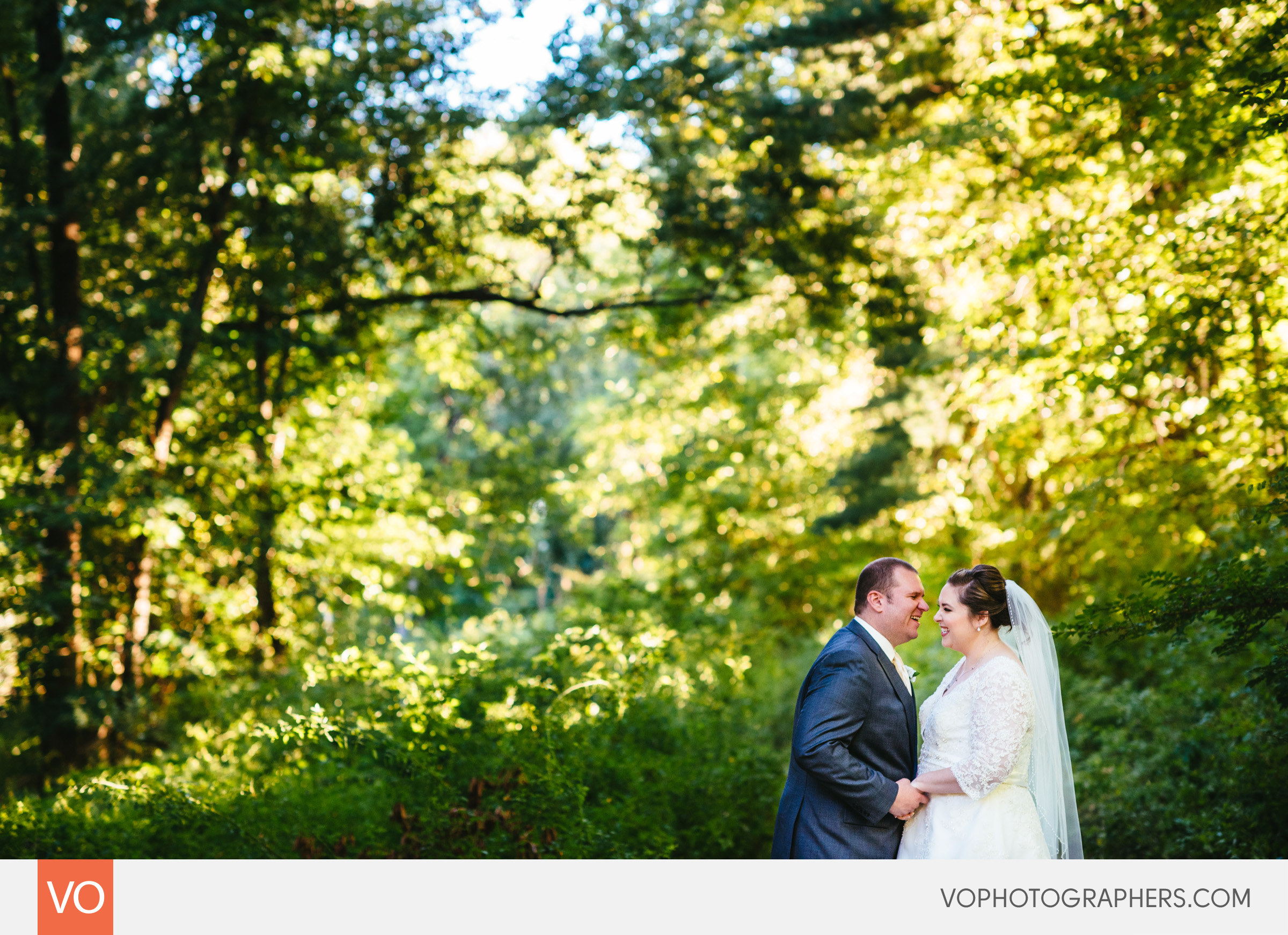 We ventured downhill behind the Riverview to take some amazing photographs by the river.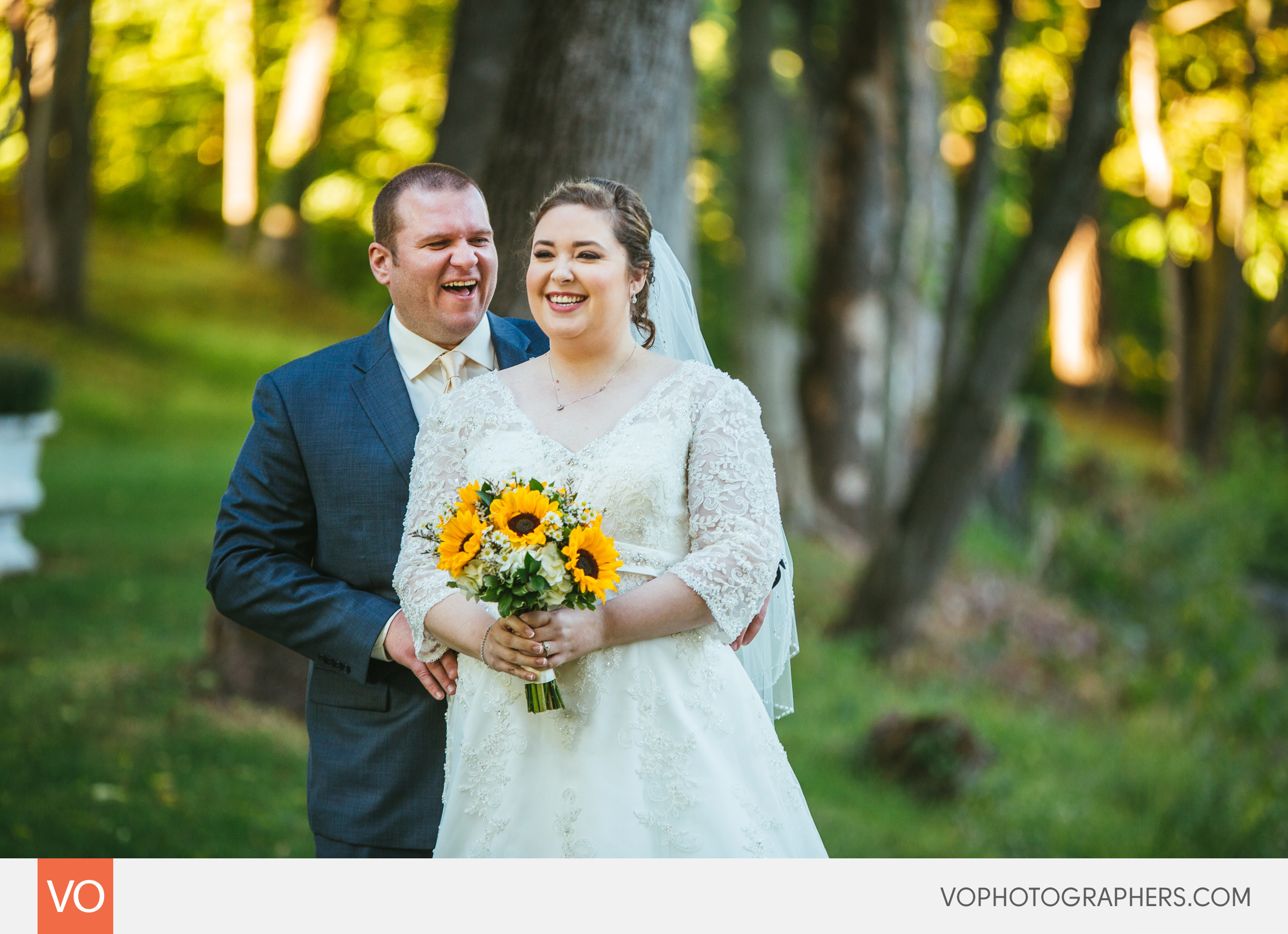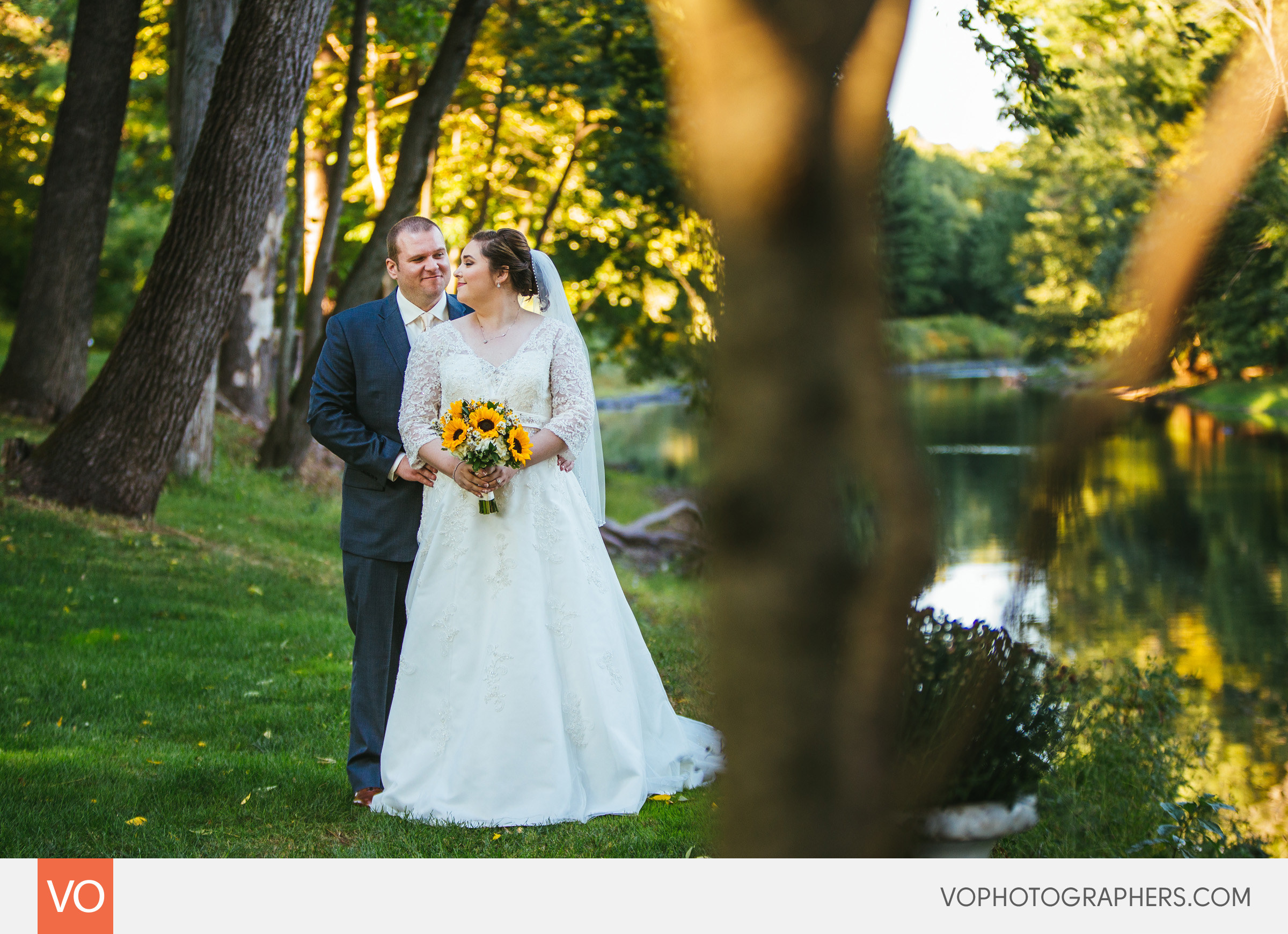 You can already see some leaves on the ground, and trees changing colors in the background. Sunflowers were a great choice for this early fall wedding at the Riverview in Simsbury.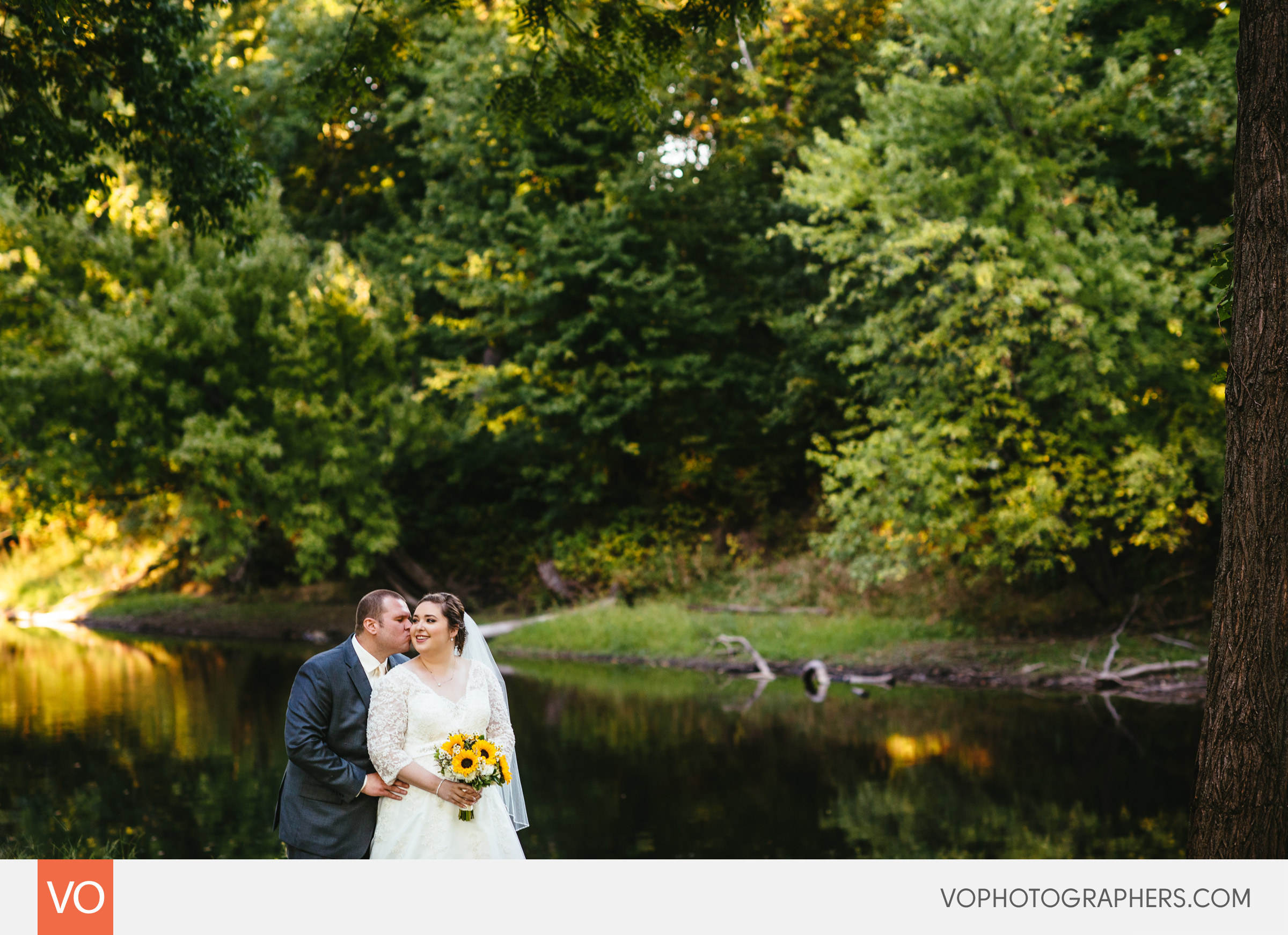 River view at the Riverview 😉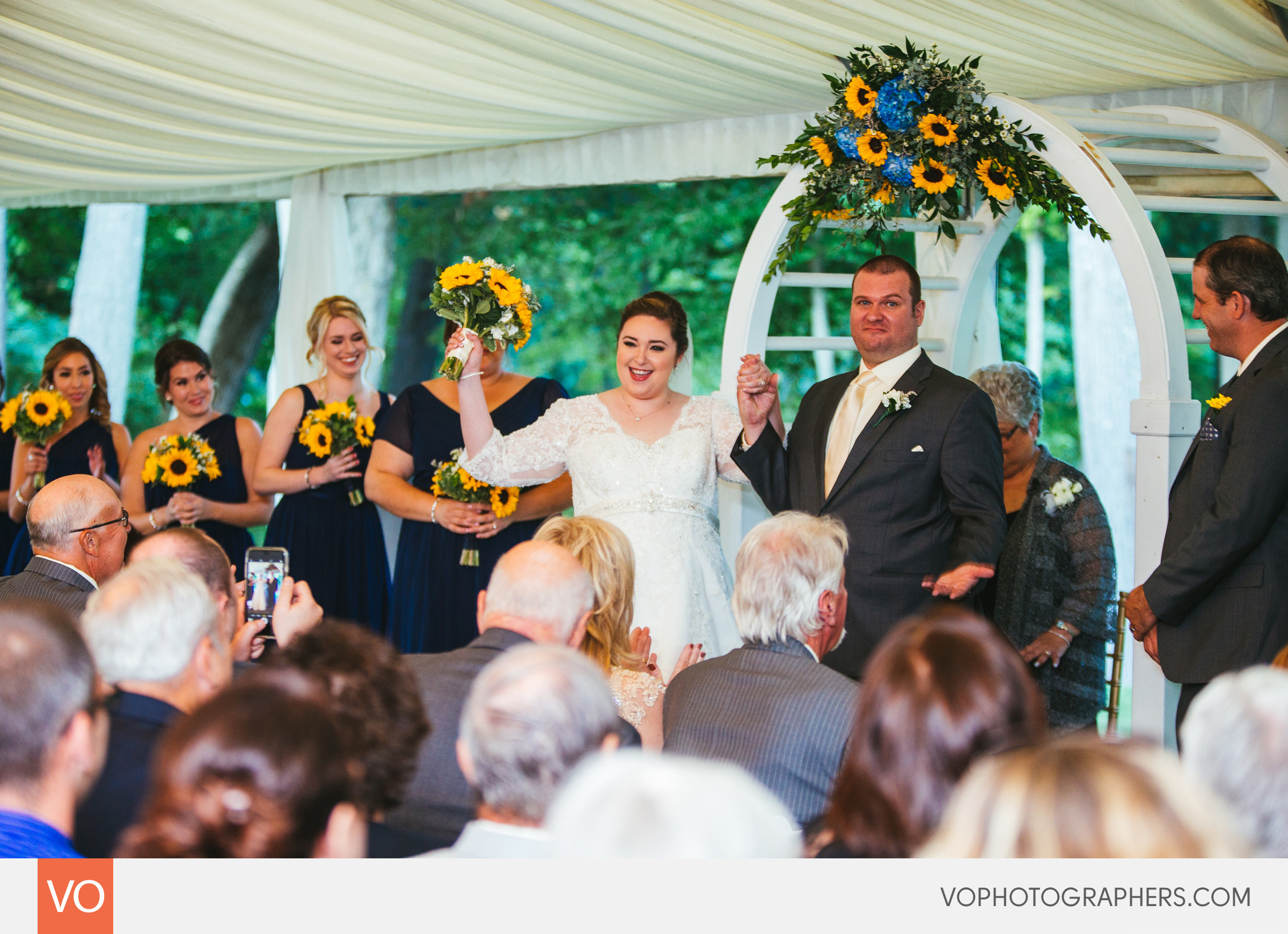 Outdoor ceremony under the tent at the Riverview.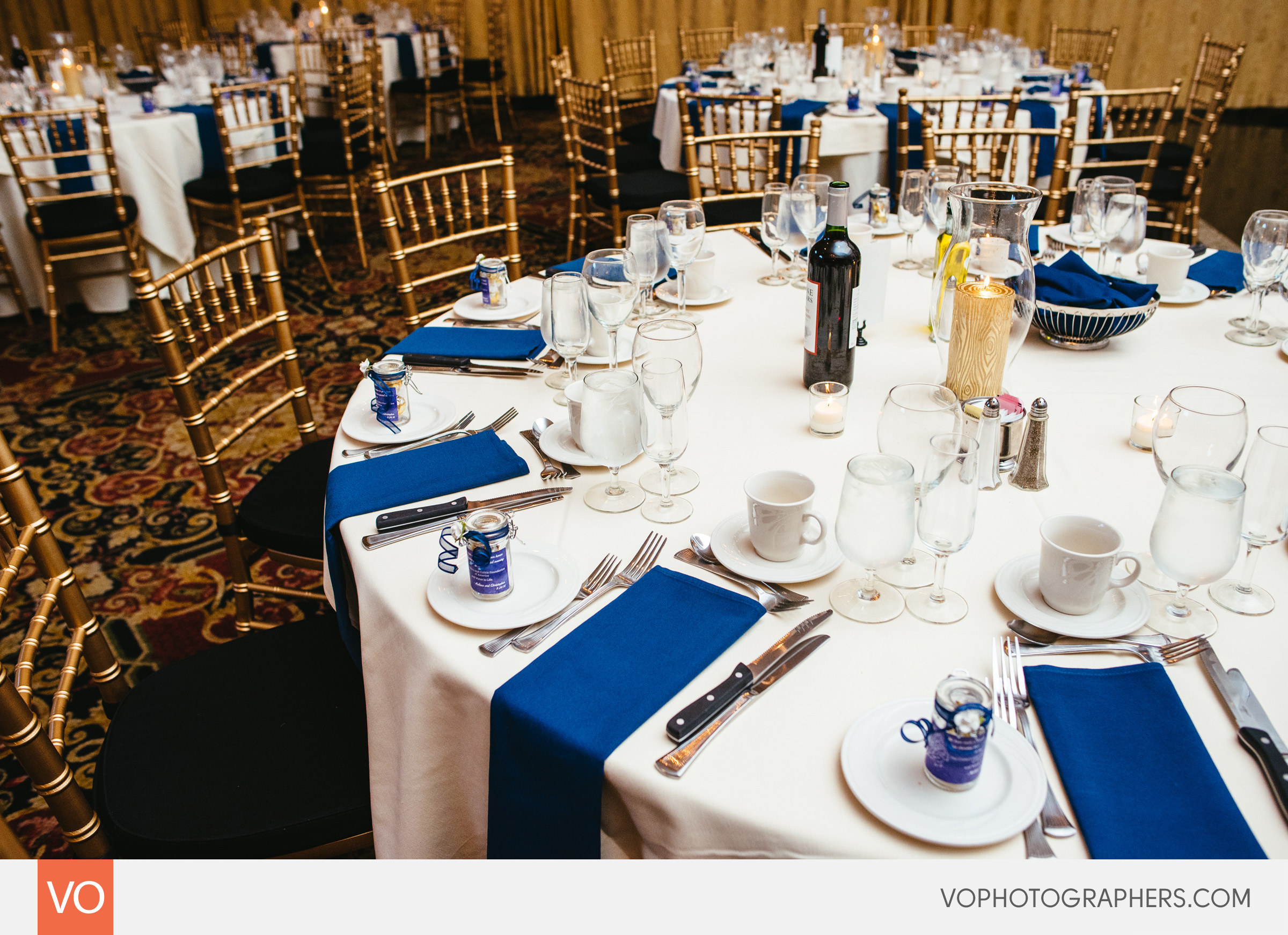 The Riverview is a beautiful wedding venue. Check out the table settings. Amazing!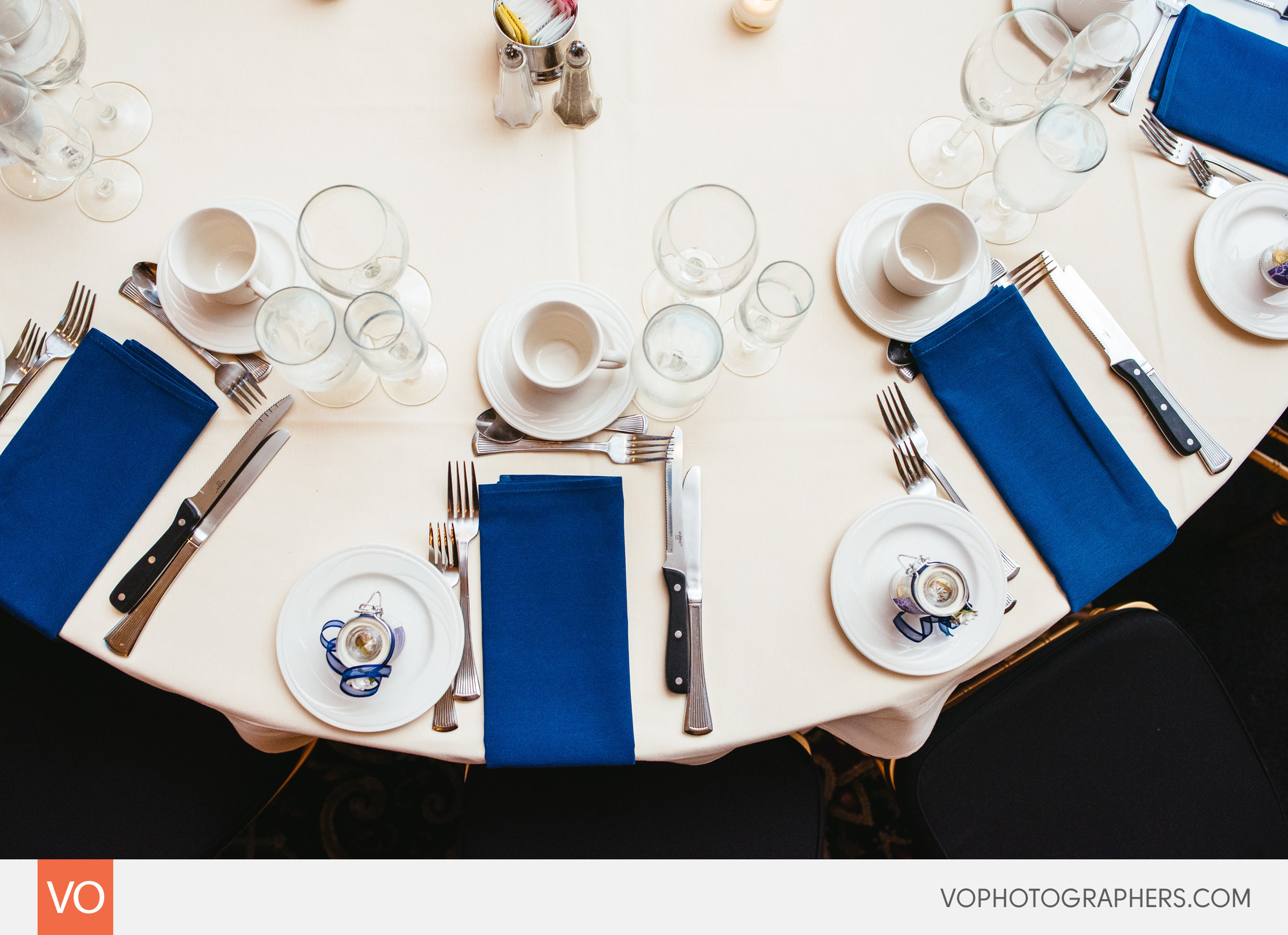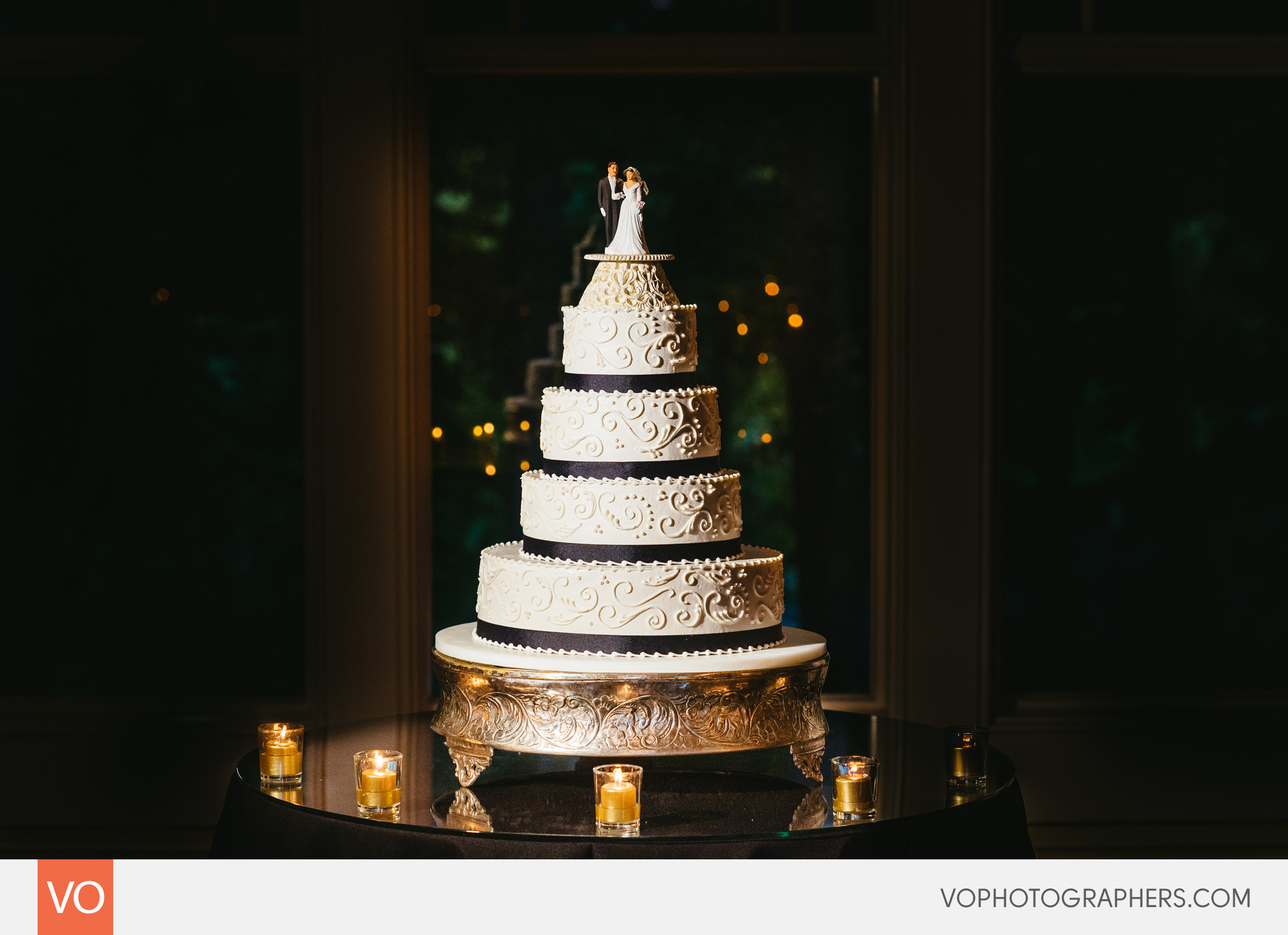 Gorgeous wedding cake. Cake artists at the Riverview are super talented.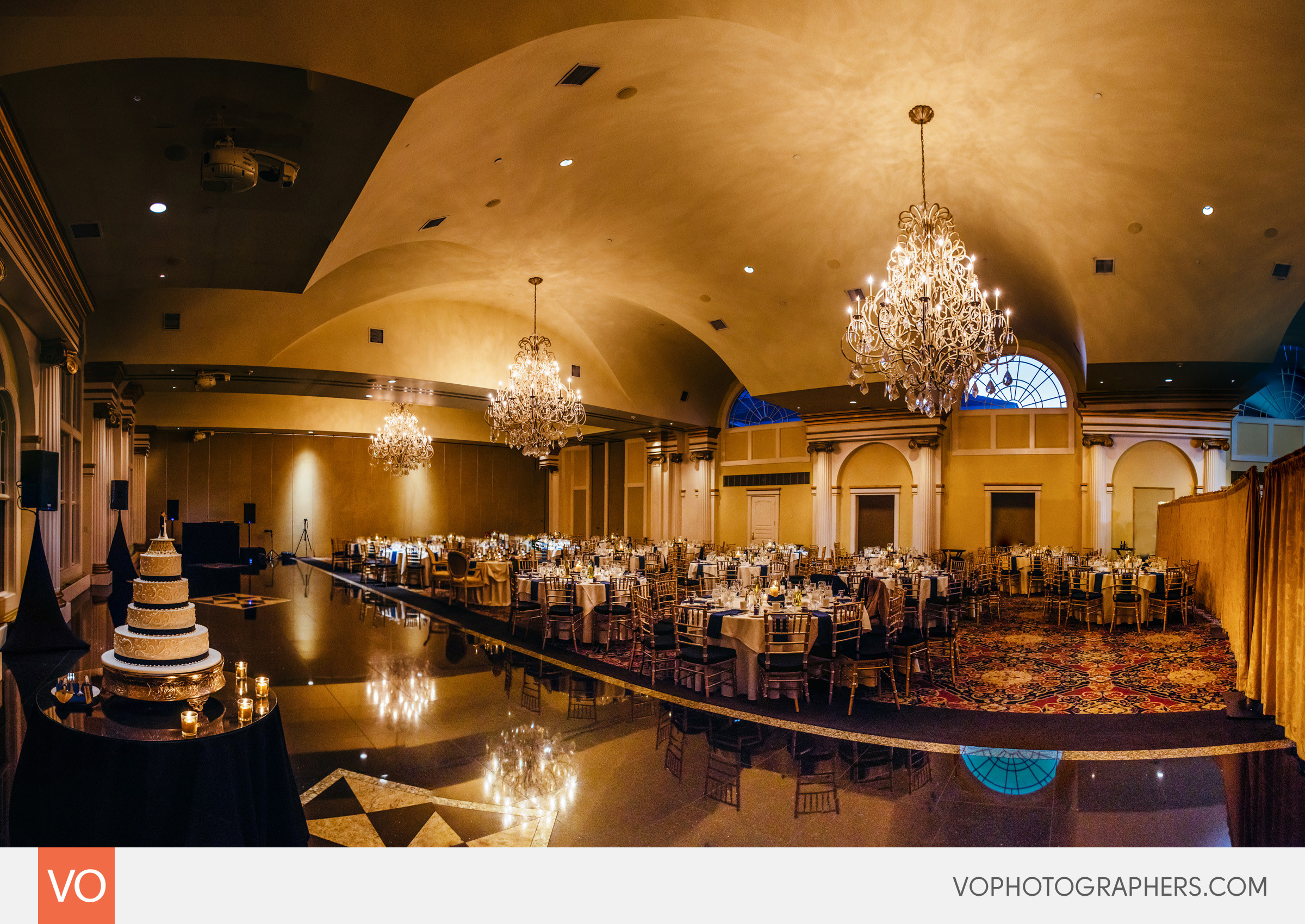 Overview shot of the ballroom at the Riverview in Simsbury.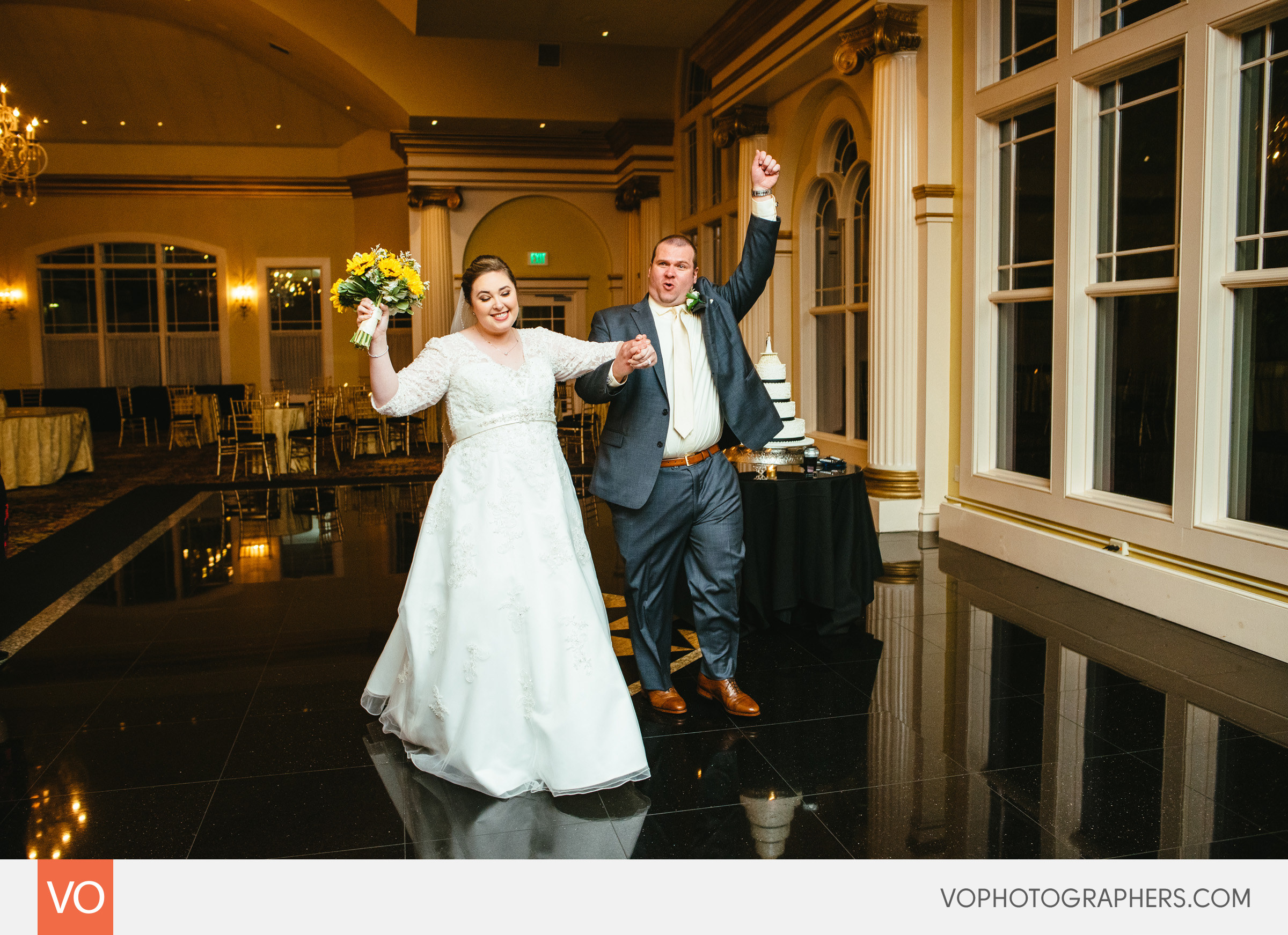 Bride and Groom being introduced.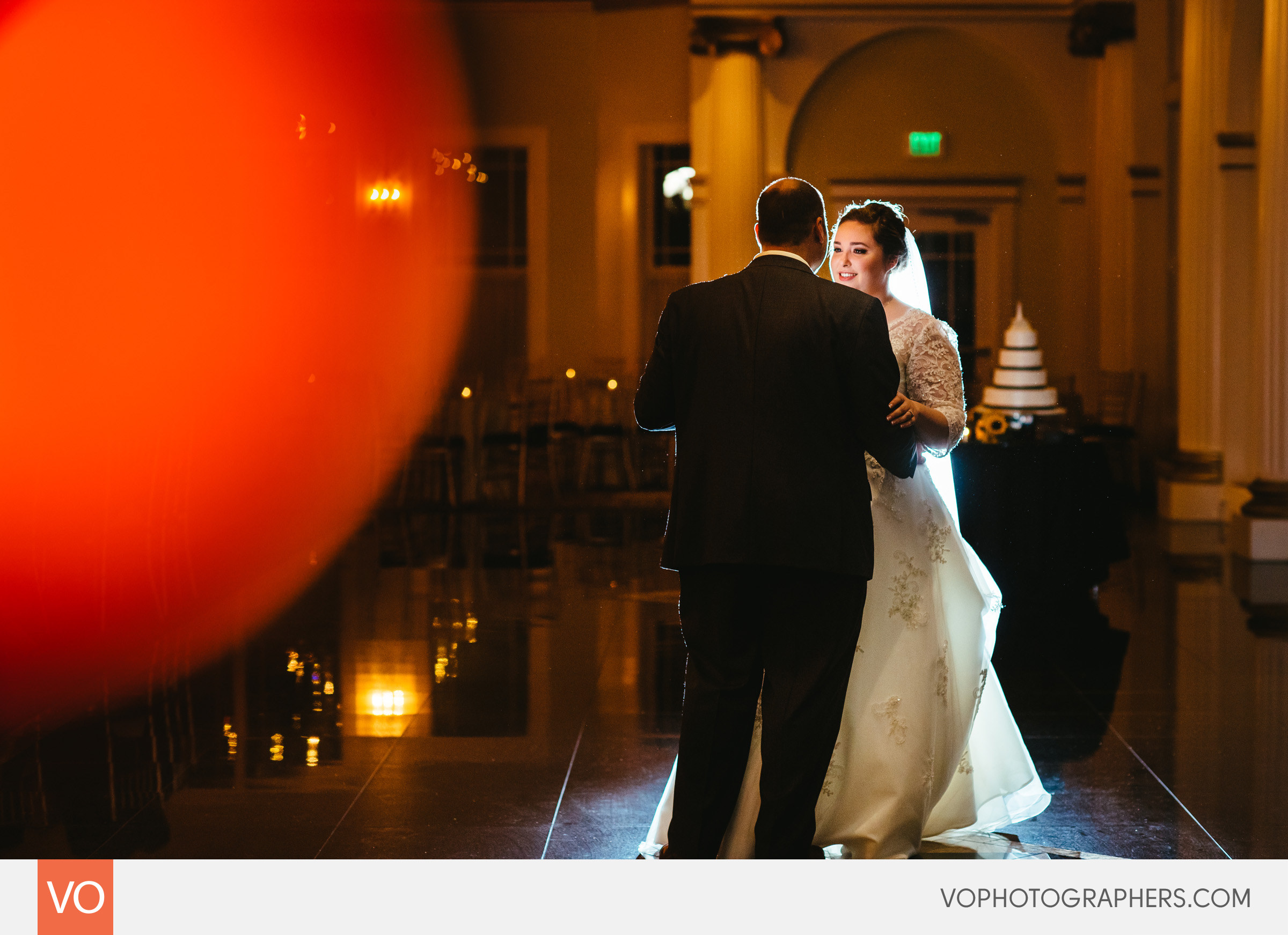 Bride and Groom's first dance as a husband and wife.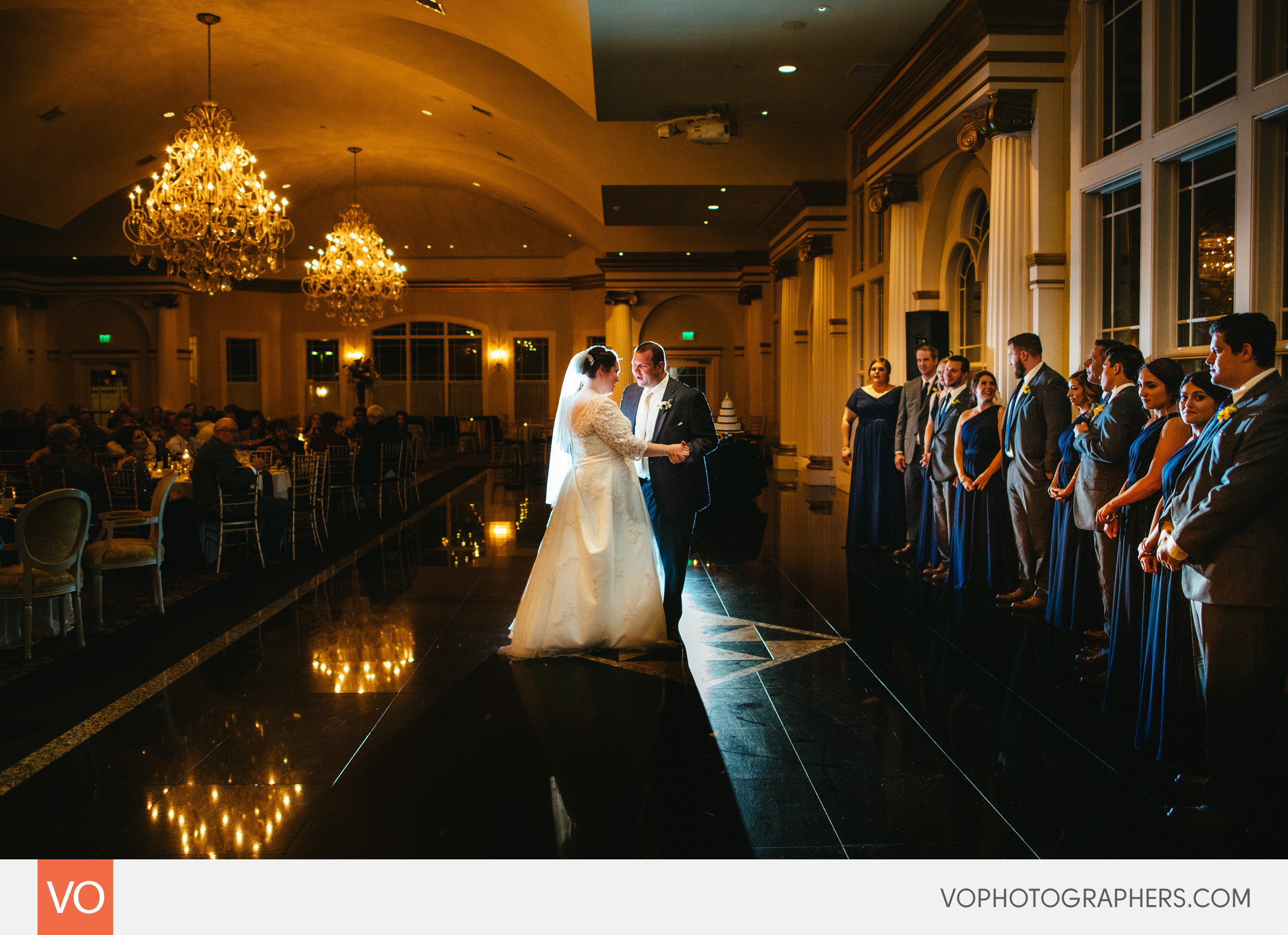 The Riverview ballroom  – first dance.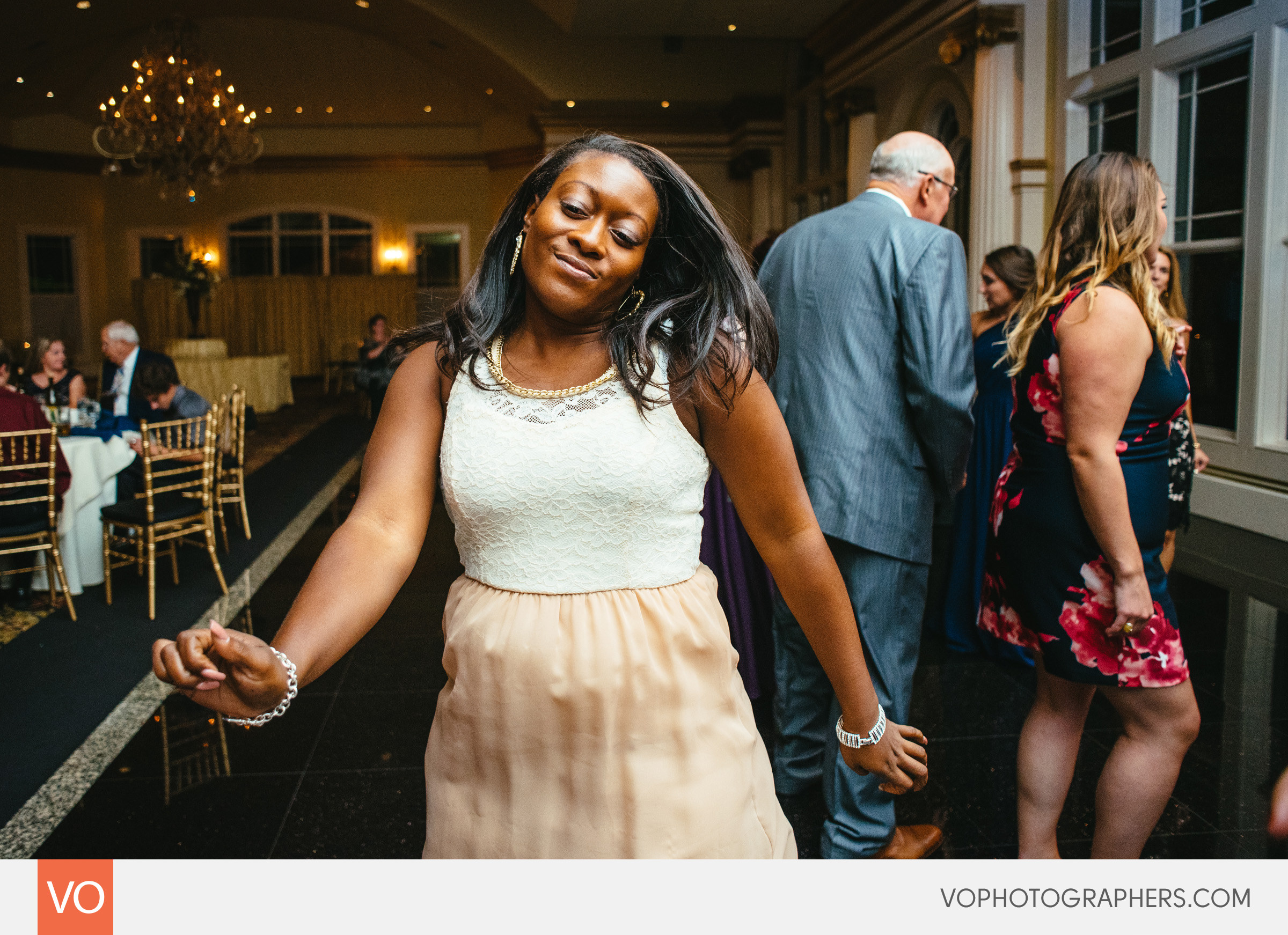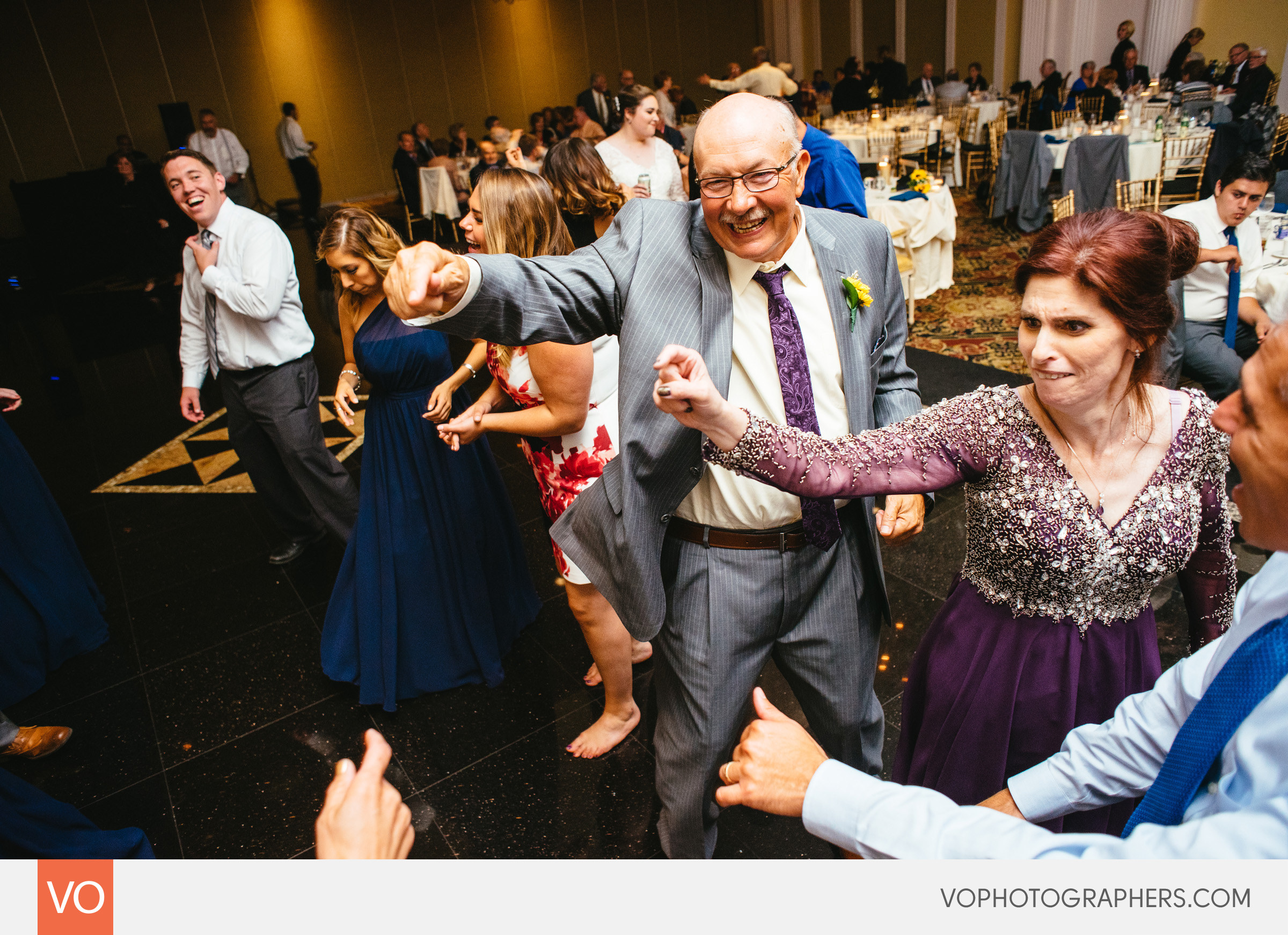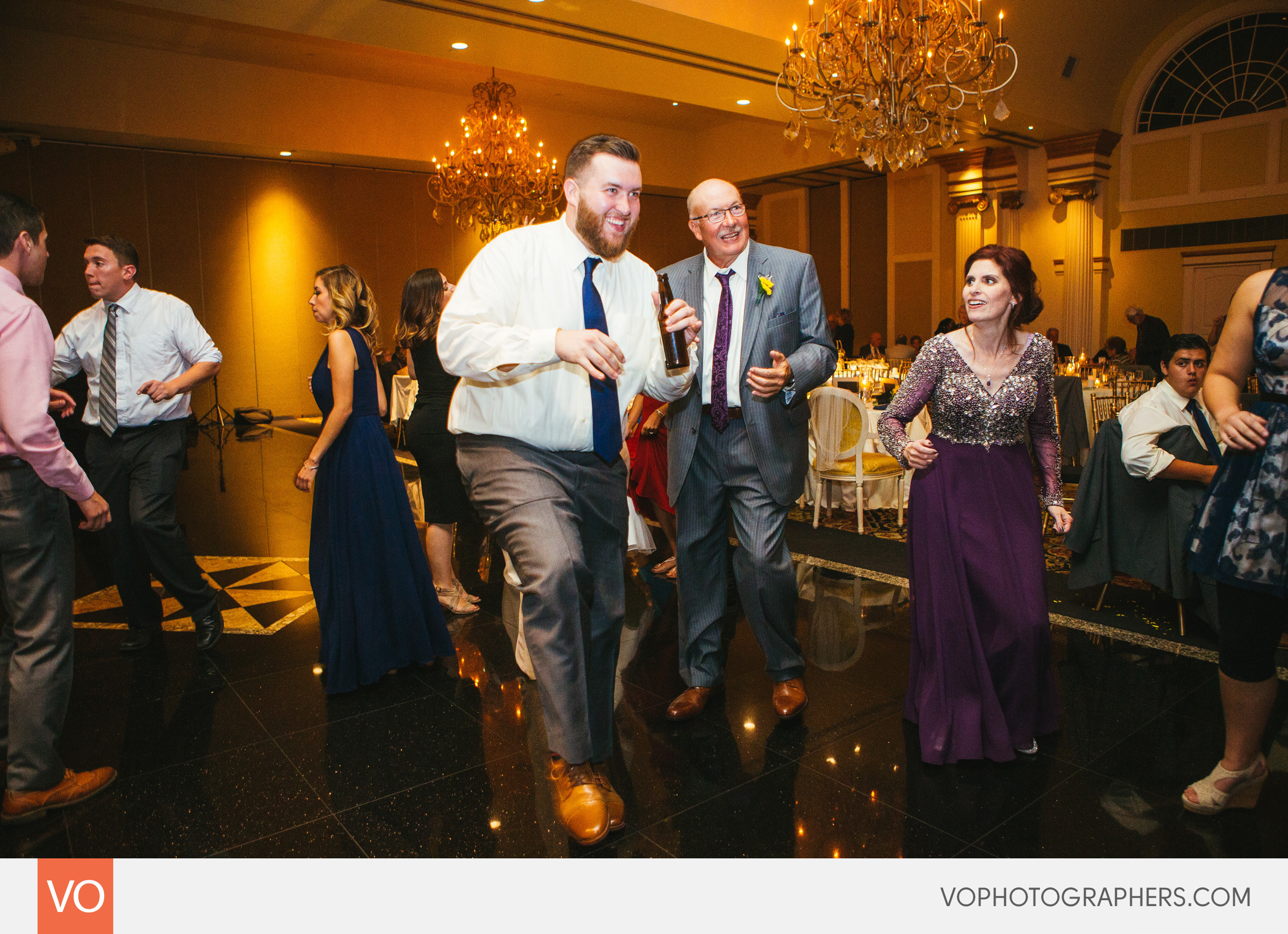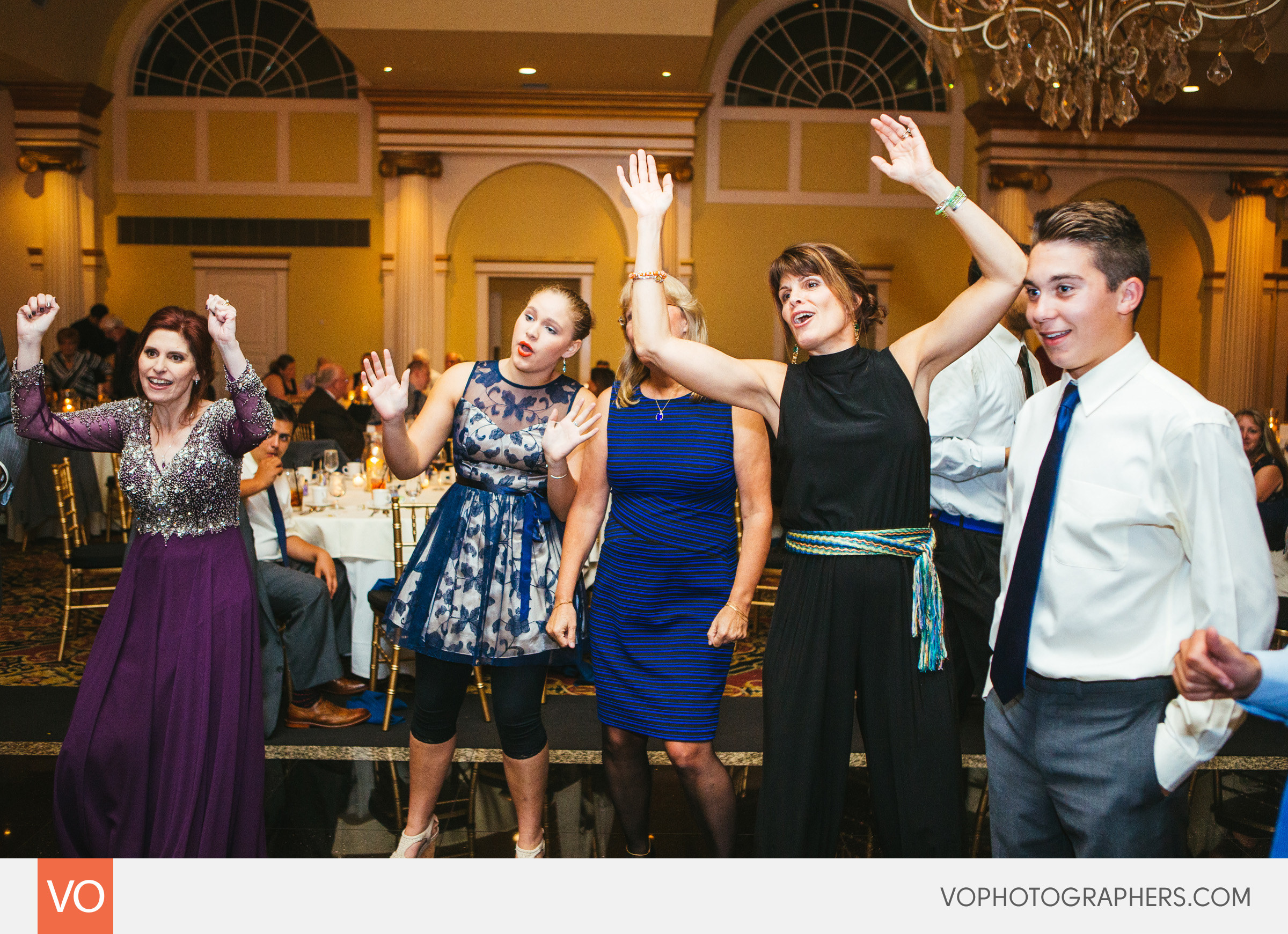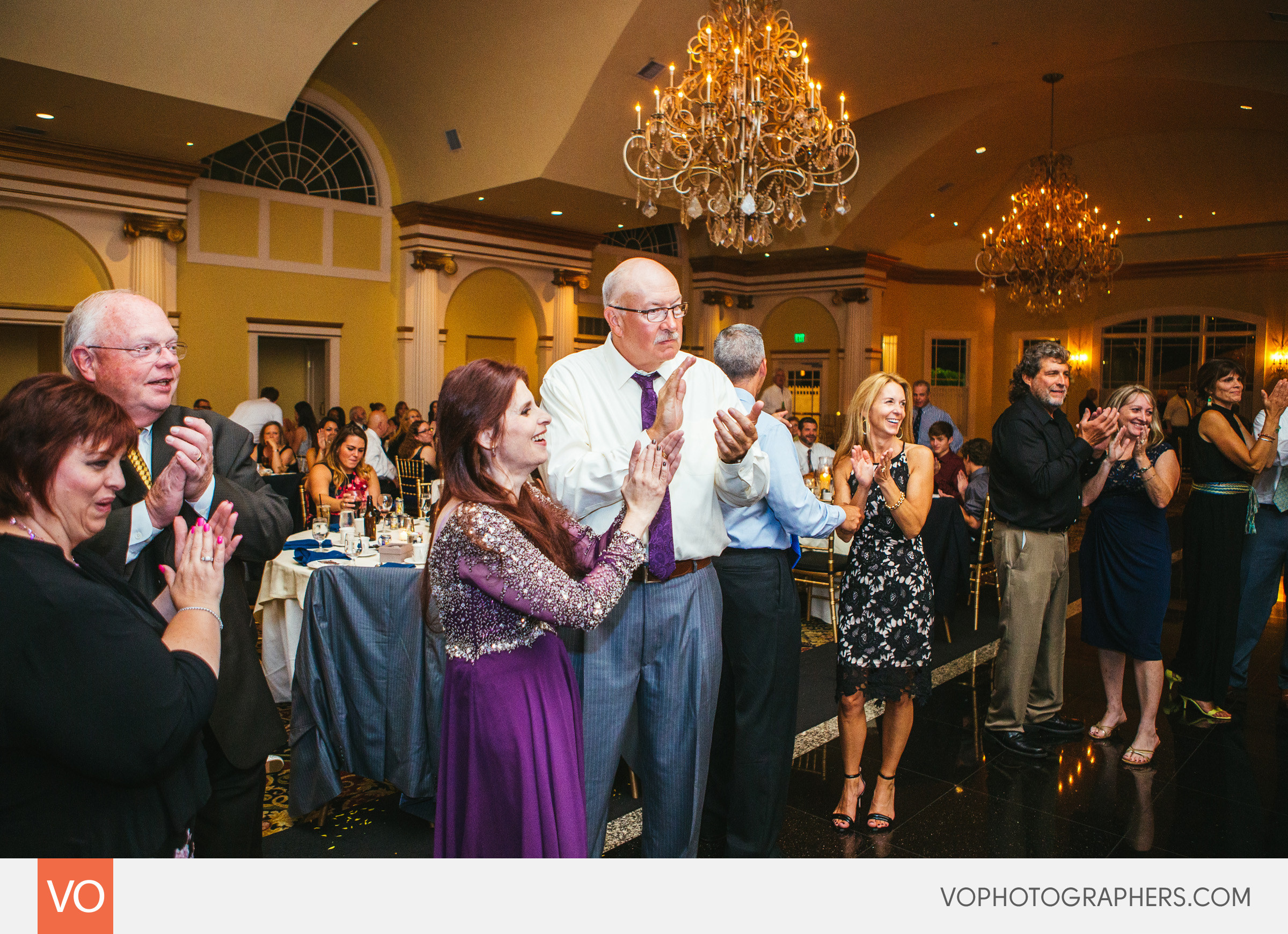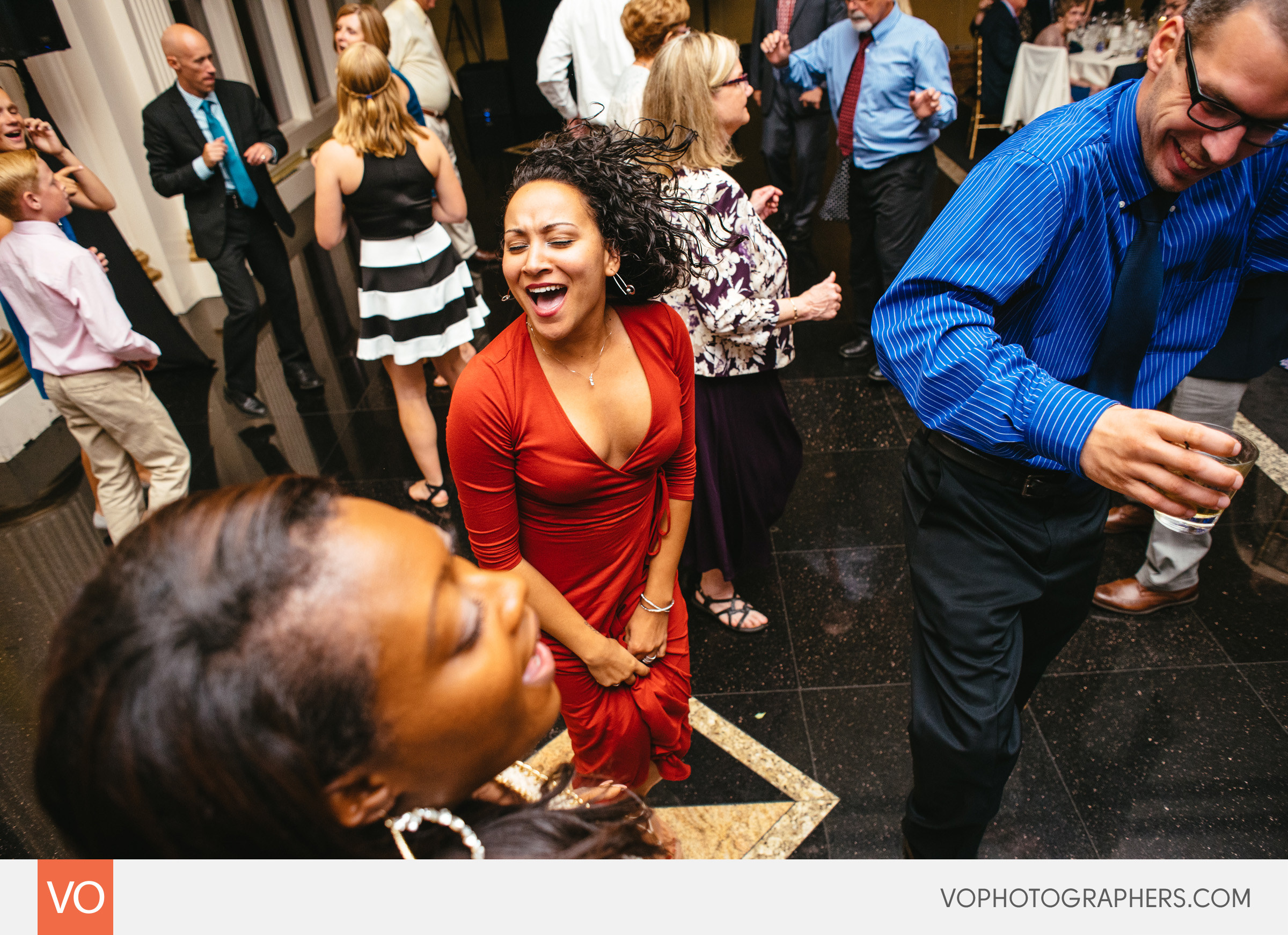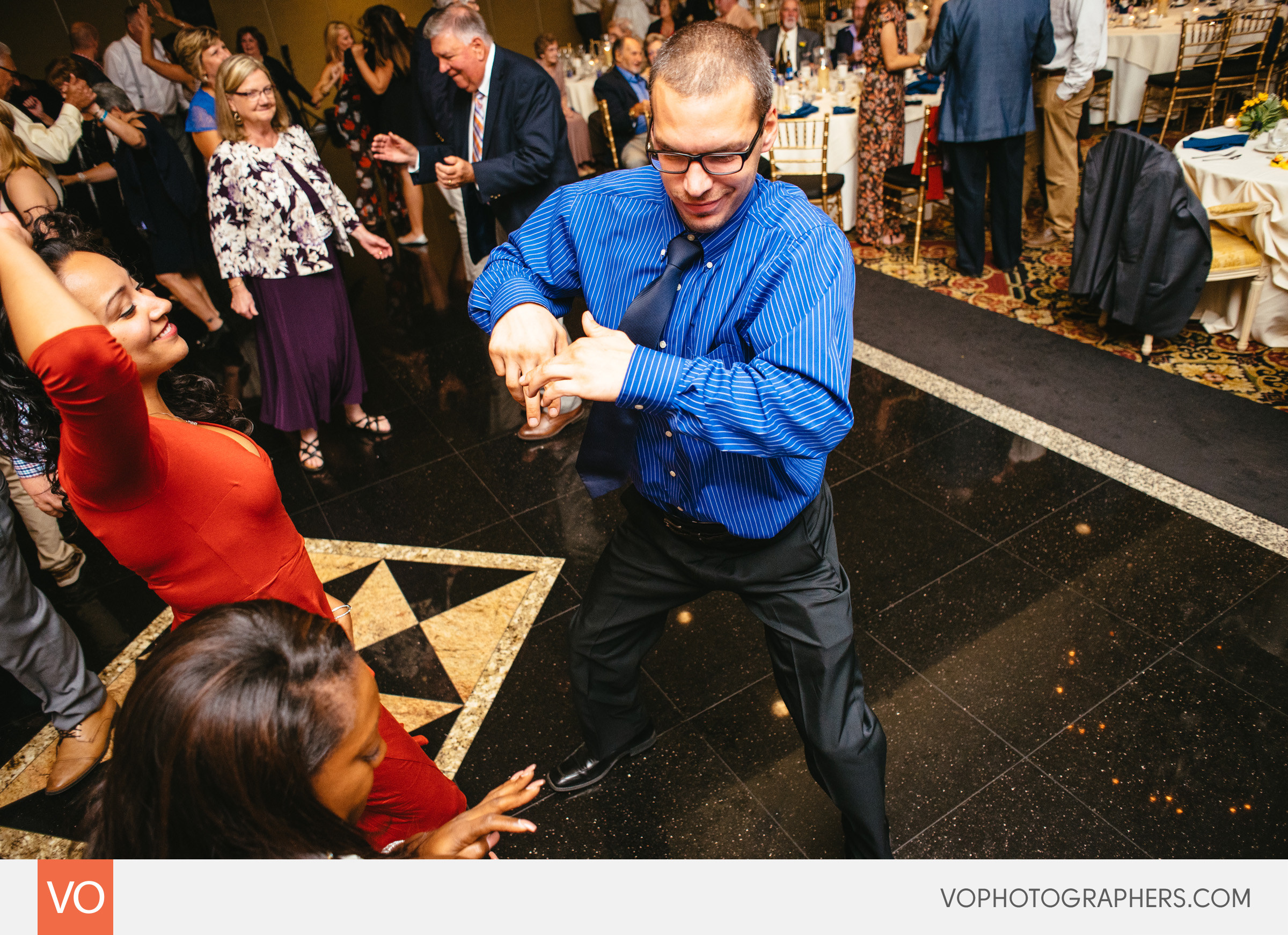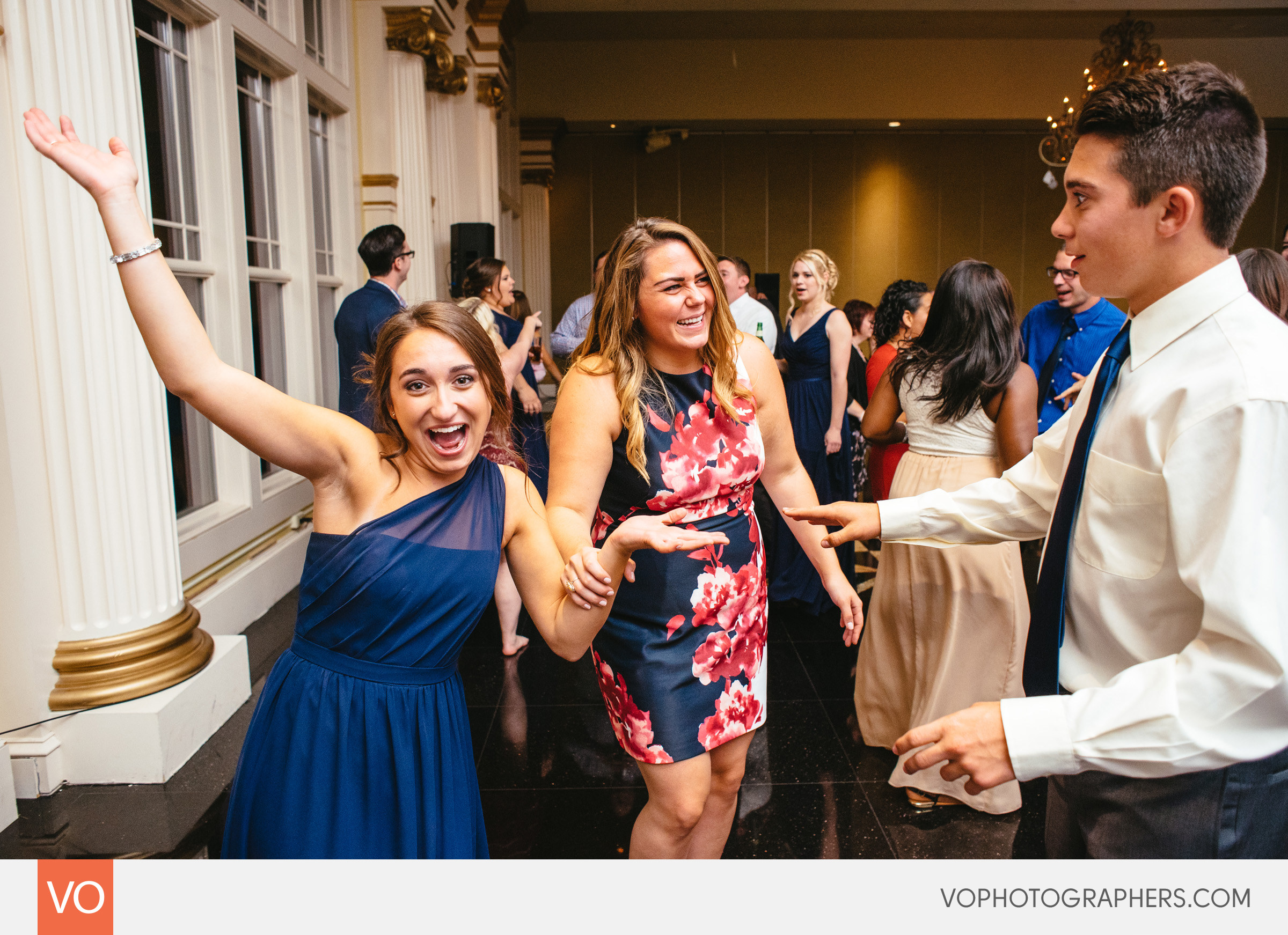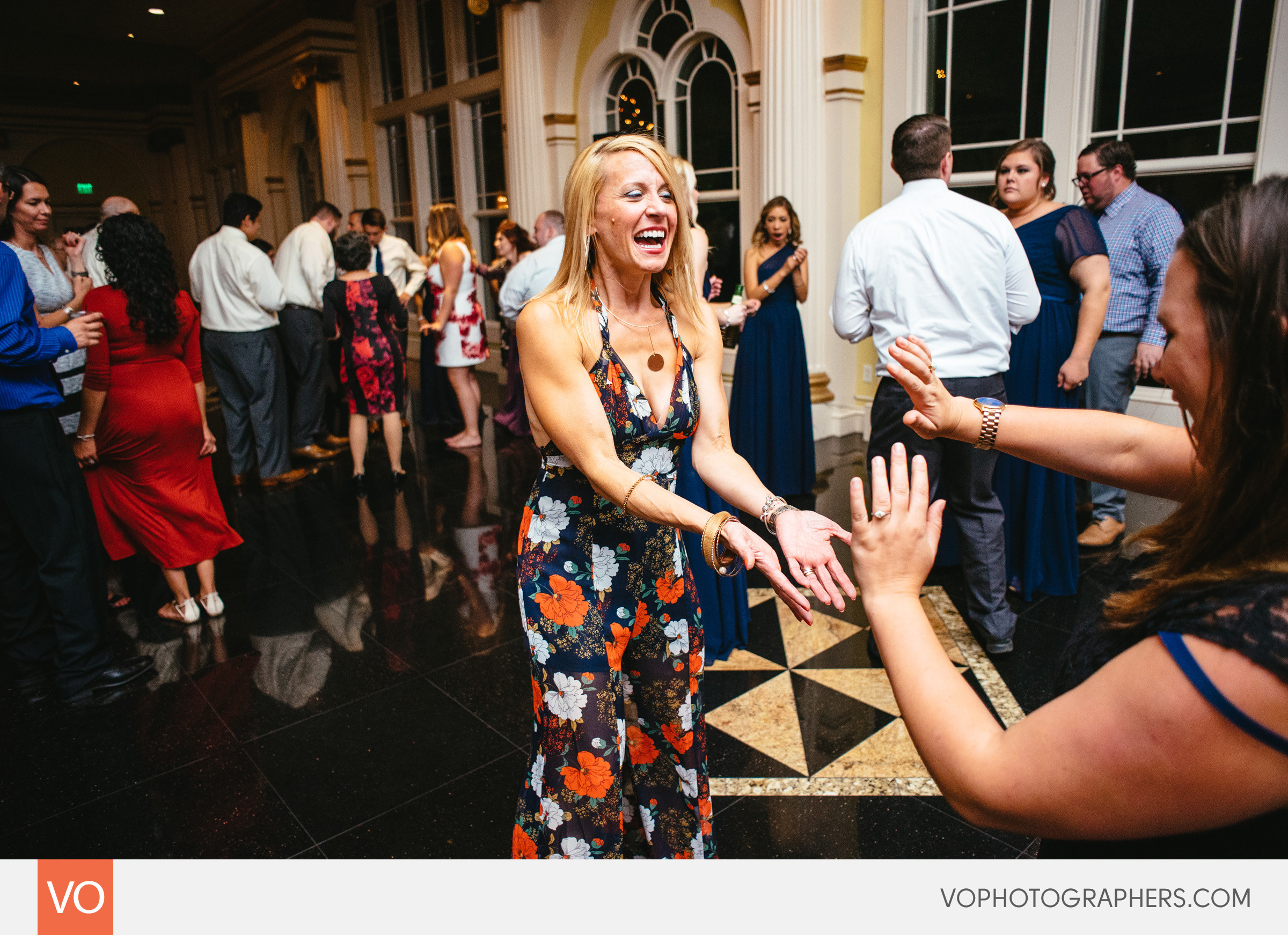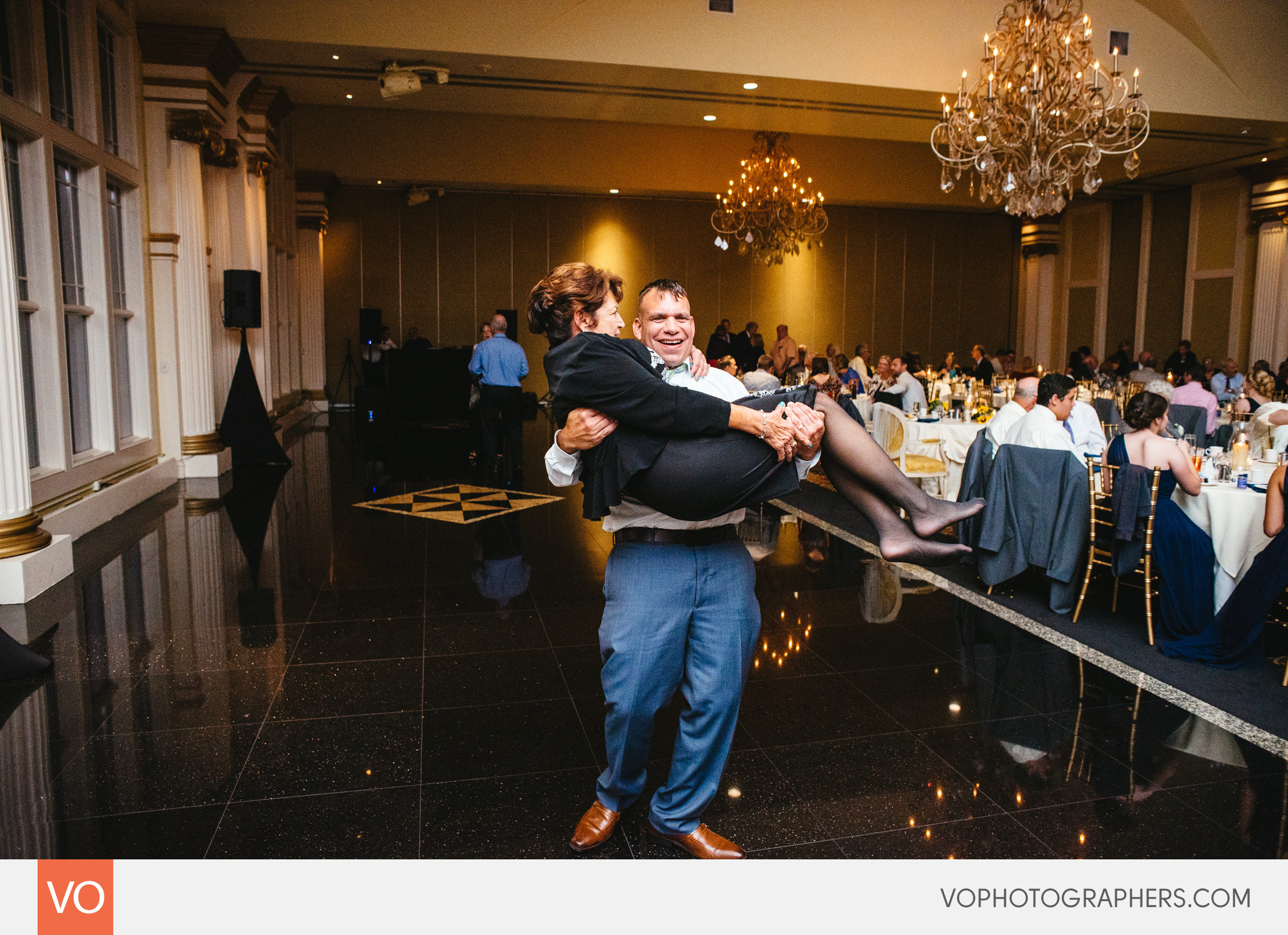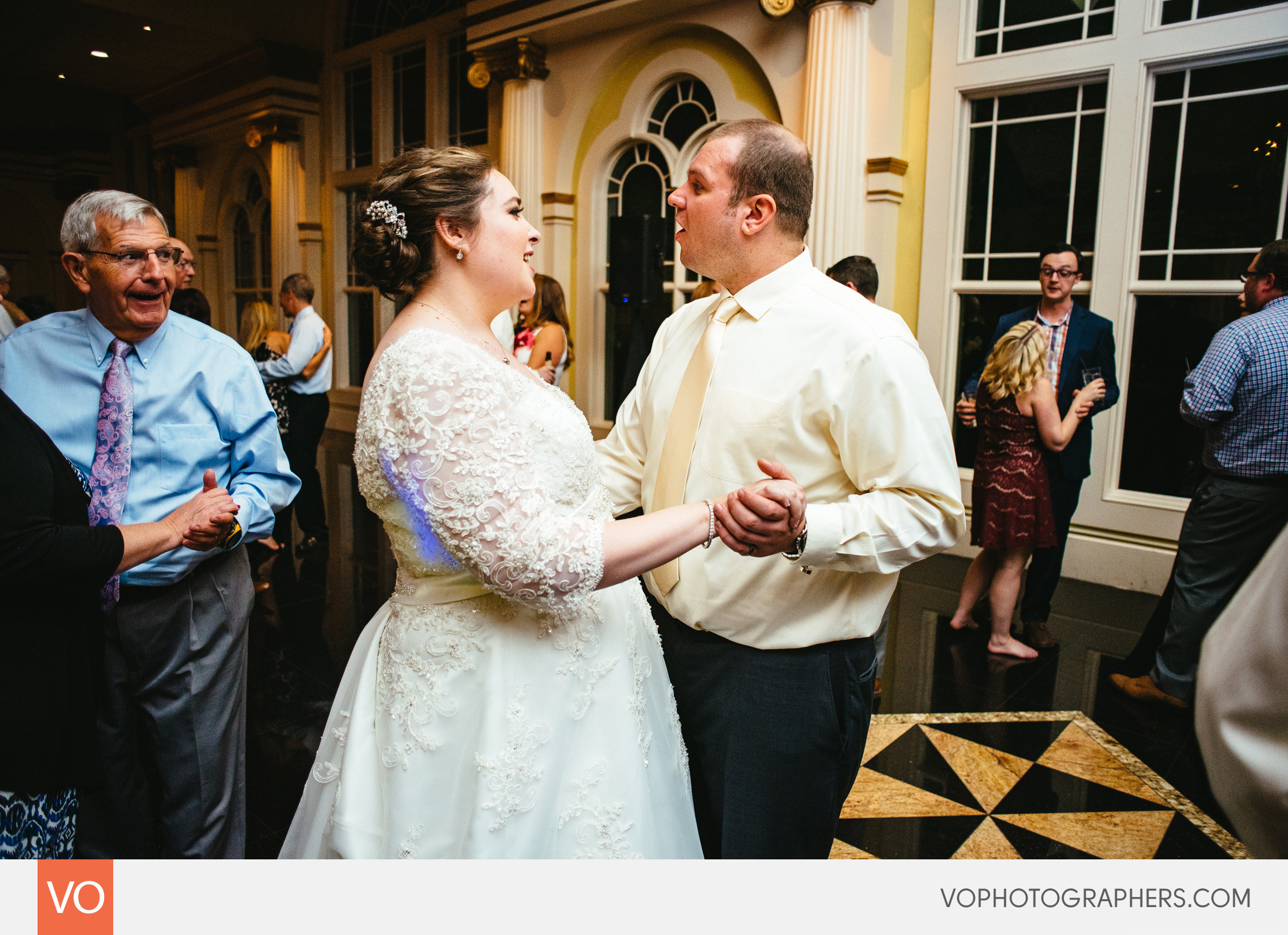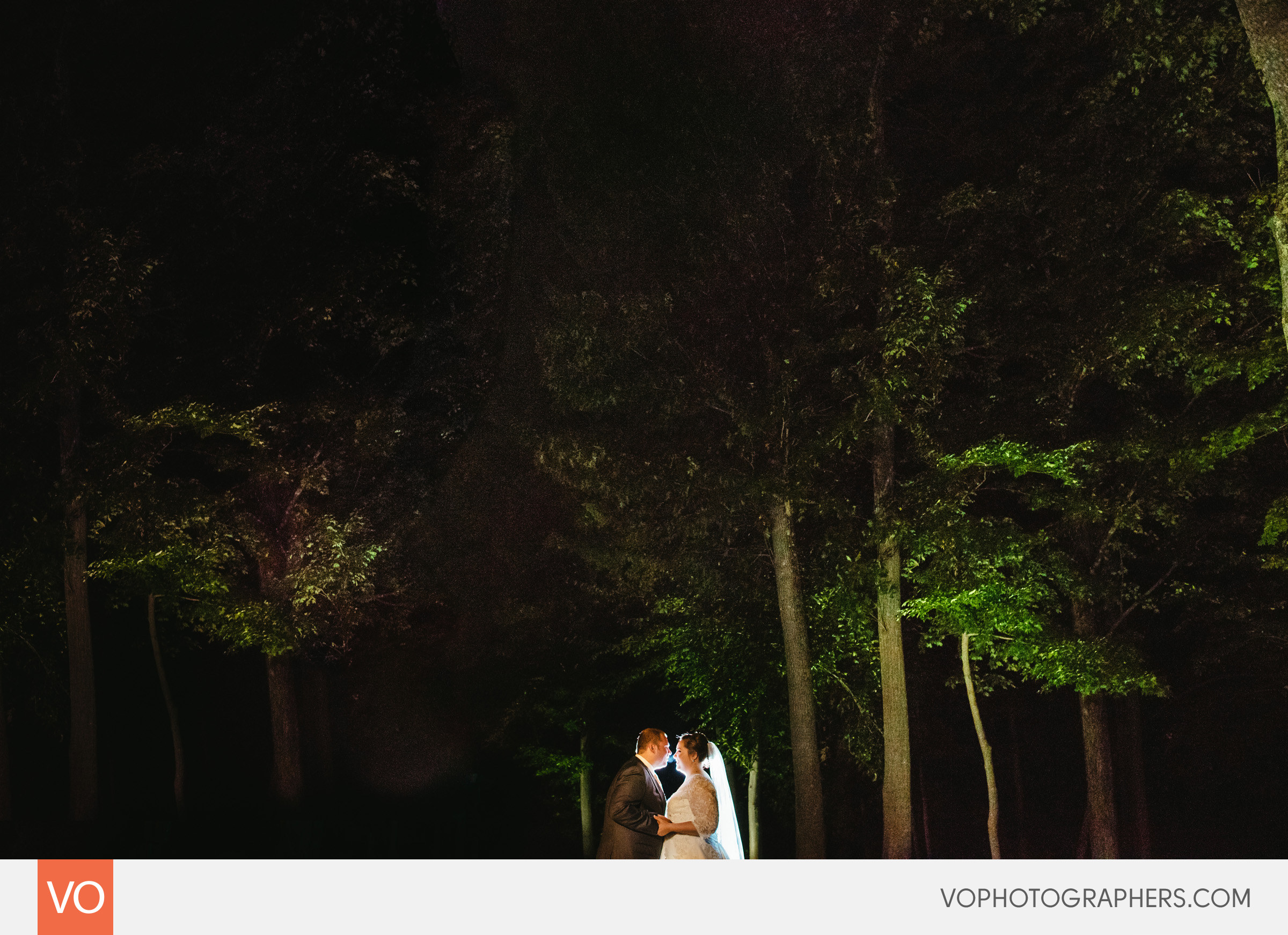 Night time portrait of the Bride and Groom at the Riverview.