There is nothing better than riding a golf club car and feeling the breeze when it's 95F out paired with oppressive humidity. This was hands down one of the hottest/humid wedding days we've had this year and one of the most awesome ones as well =). New Haven Country Club setting for the wedding and reception was absolutely stunning. Outdoor wedding ceremony under the tree with closest family and friends was so romantic, genuine and beautiful. It was really an amazing wedding day filled with emotions, joy and so many wonderful people. These two are such a wonderful couple and we wanted to thank them from the bottom of our hearts for having us document their wedding day. You guys really kicked ass on your big day, and again congratulations!
Vendors that made this wedding day so amazing: Hair + Makeup: Two Spa Girls, Flowers: OraBella Design Studio, Gown: White Dress by The Shore, Venue: New Haven Country Club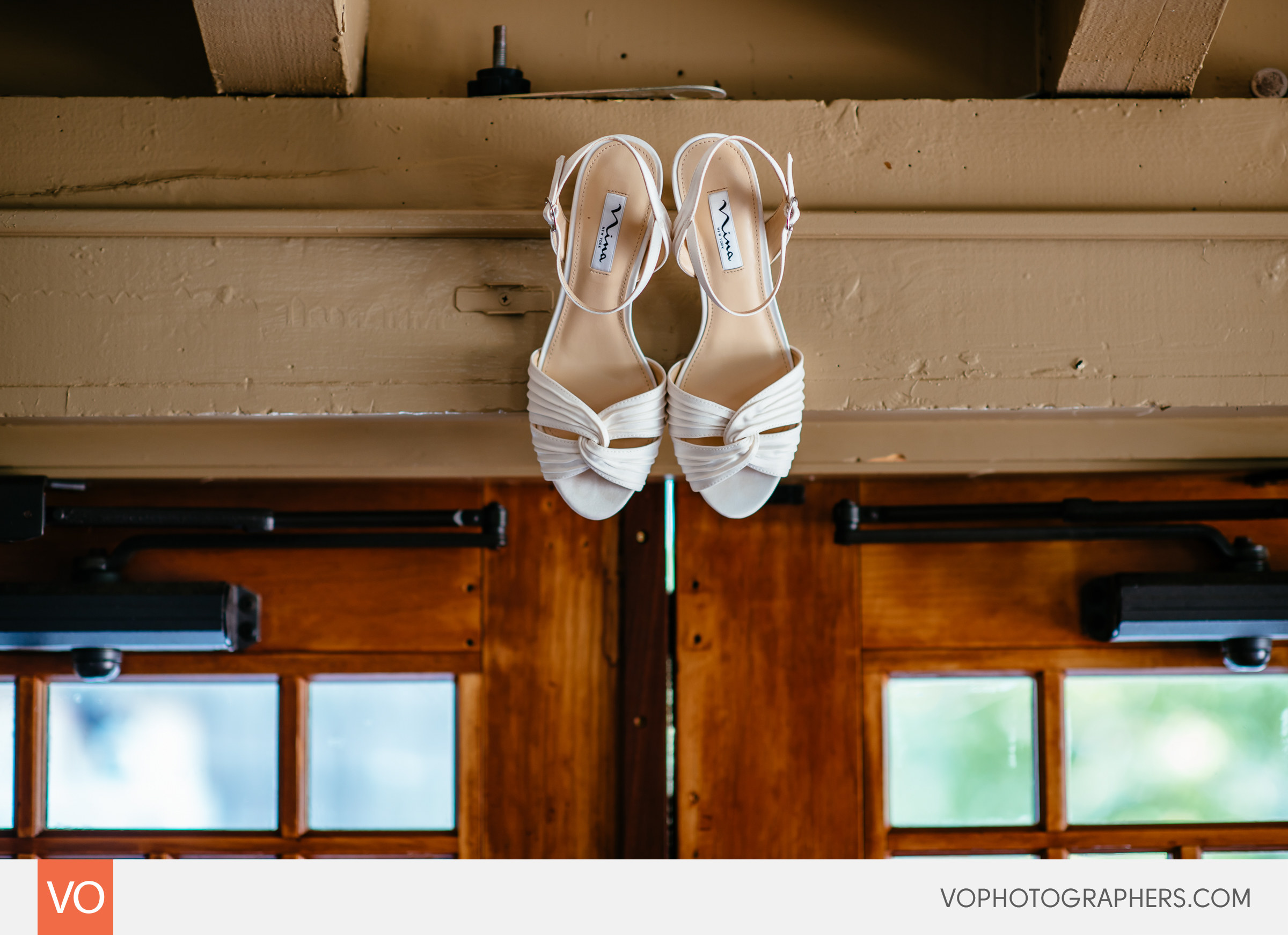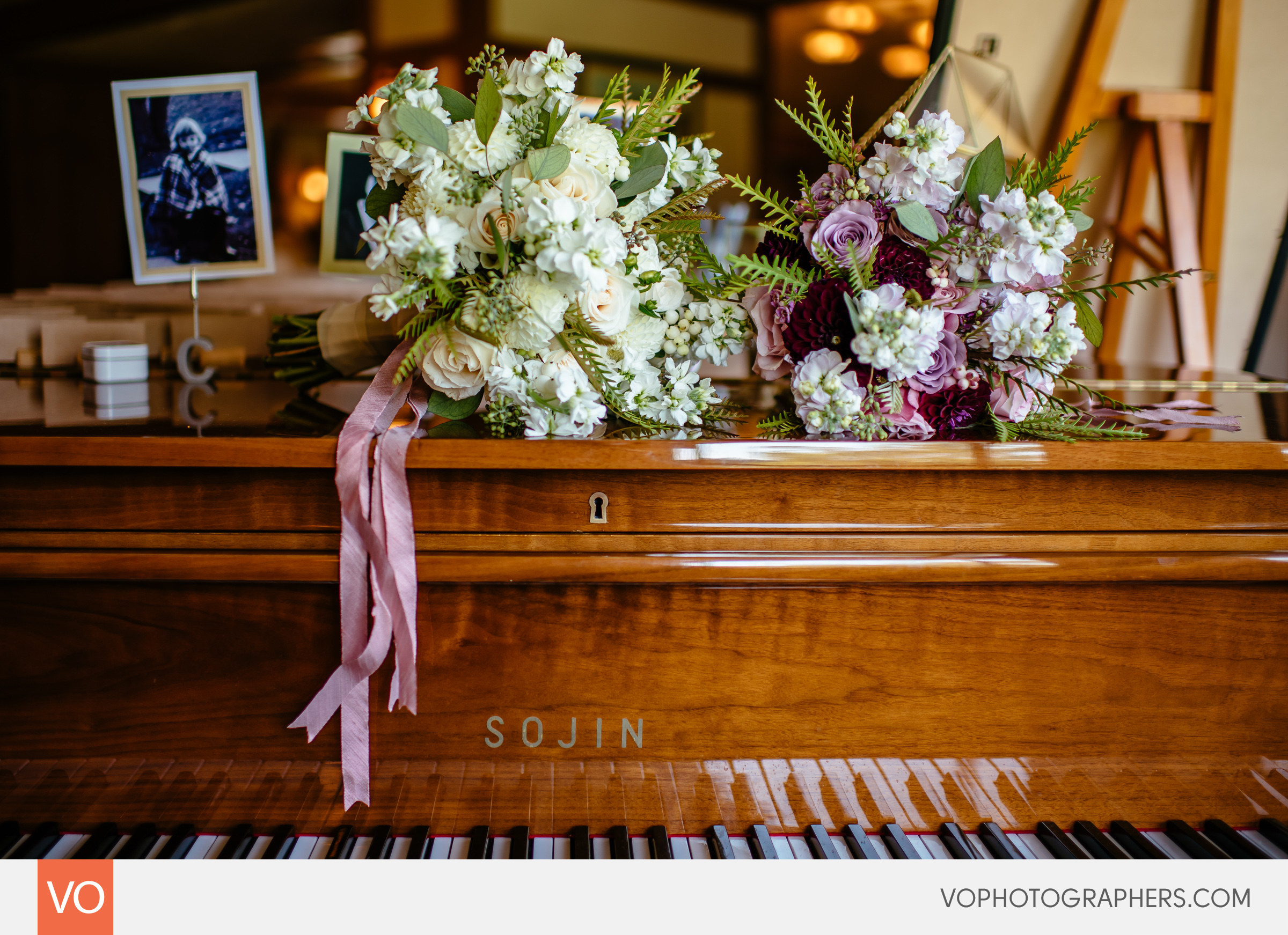 Beautiful wedding bouquets on the piano at New Haven Country Club.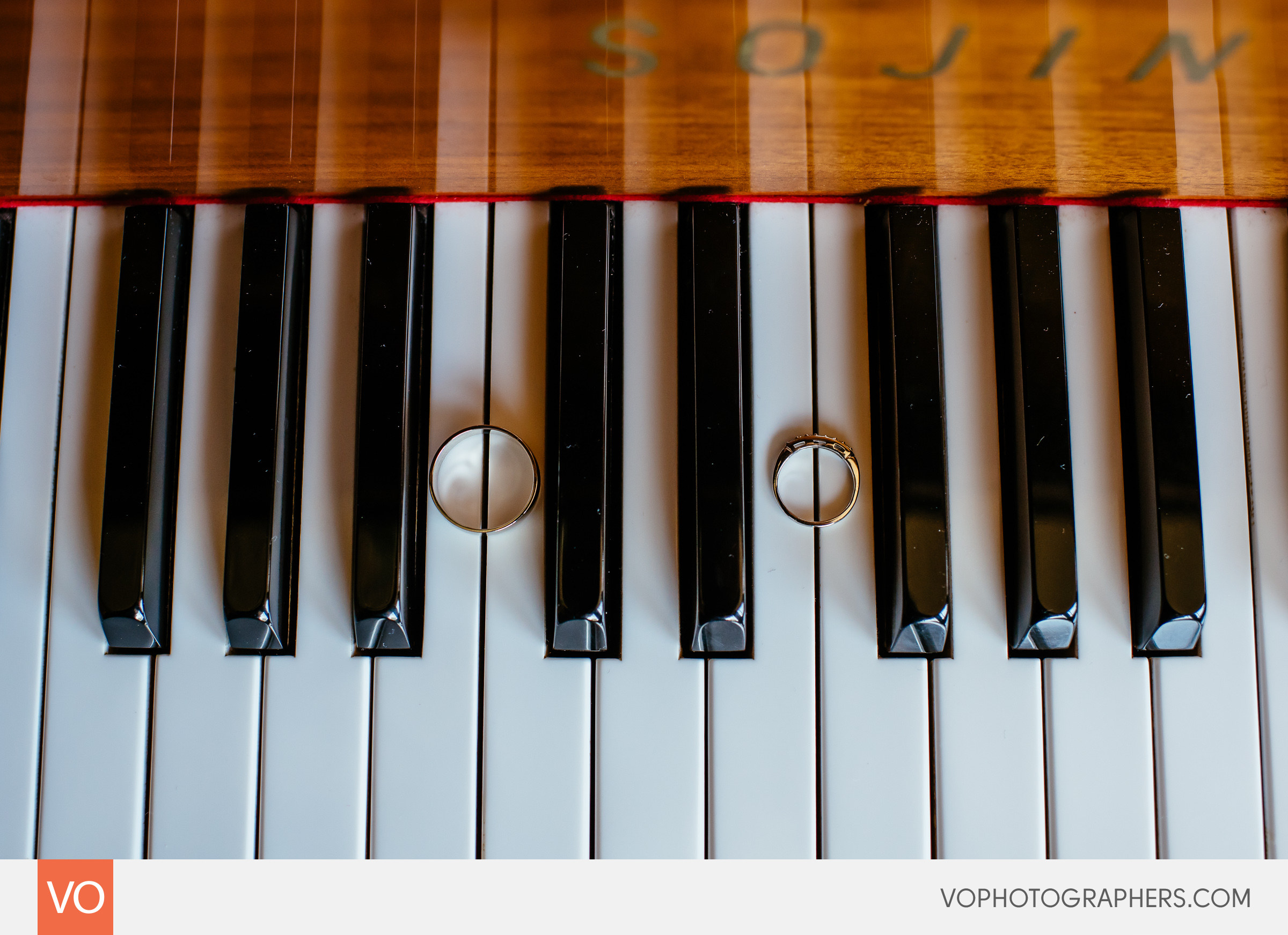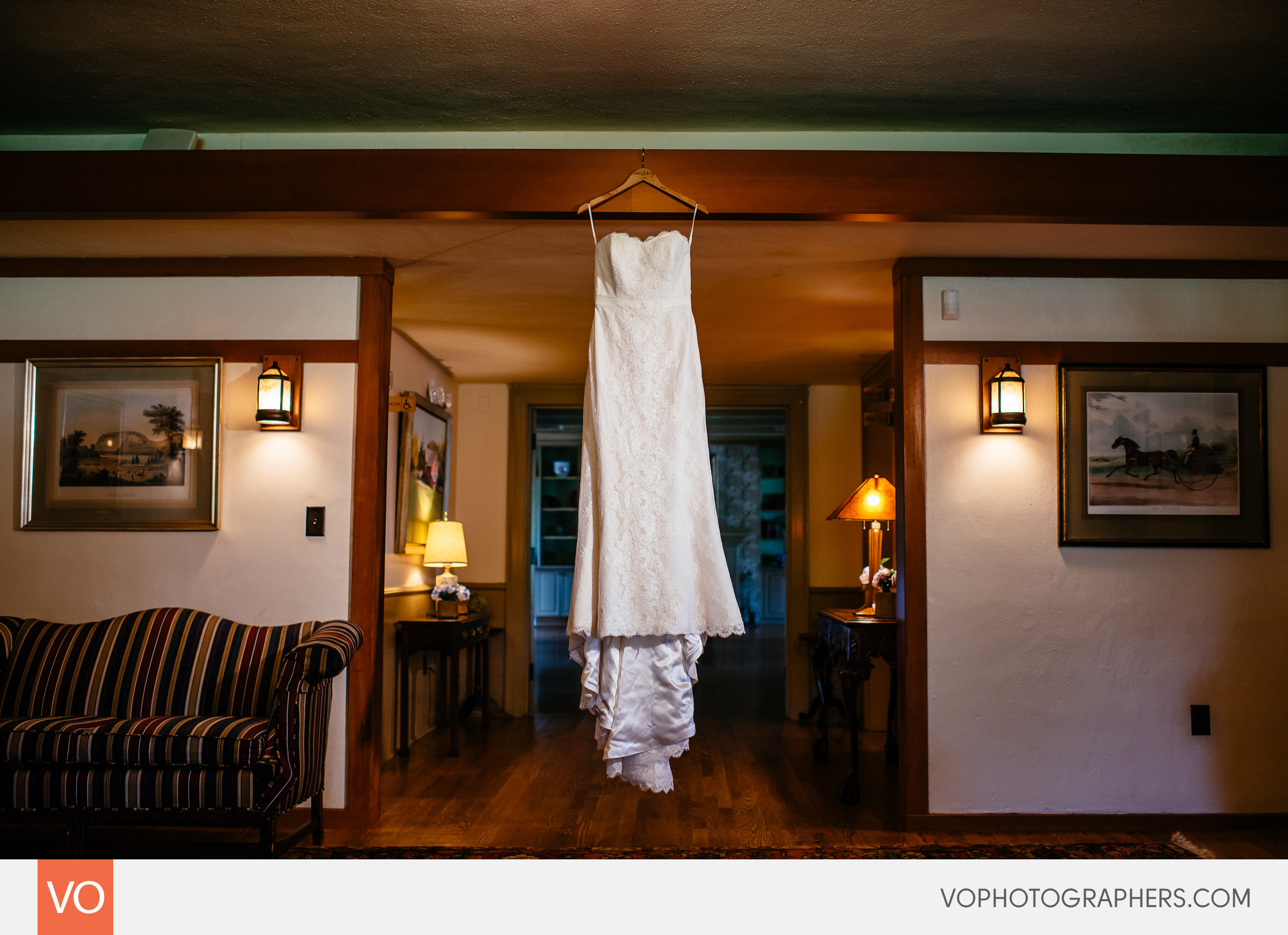 Wedding dress hanging in the lounge area at New Haven Country Club.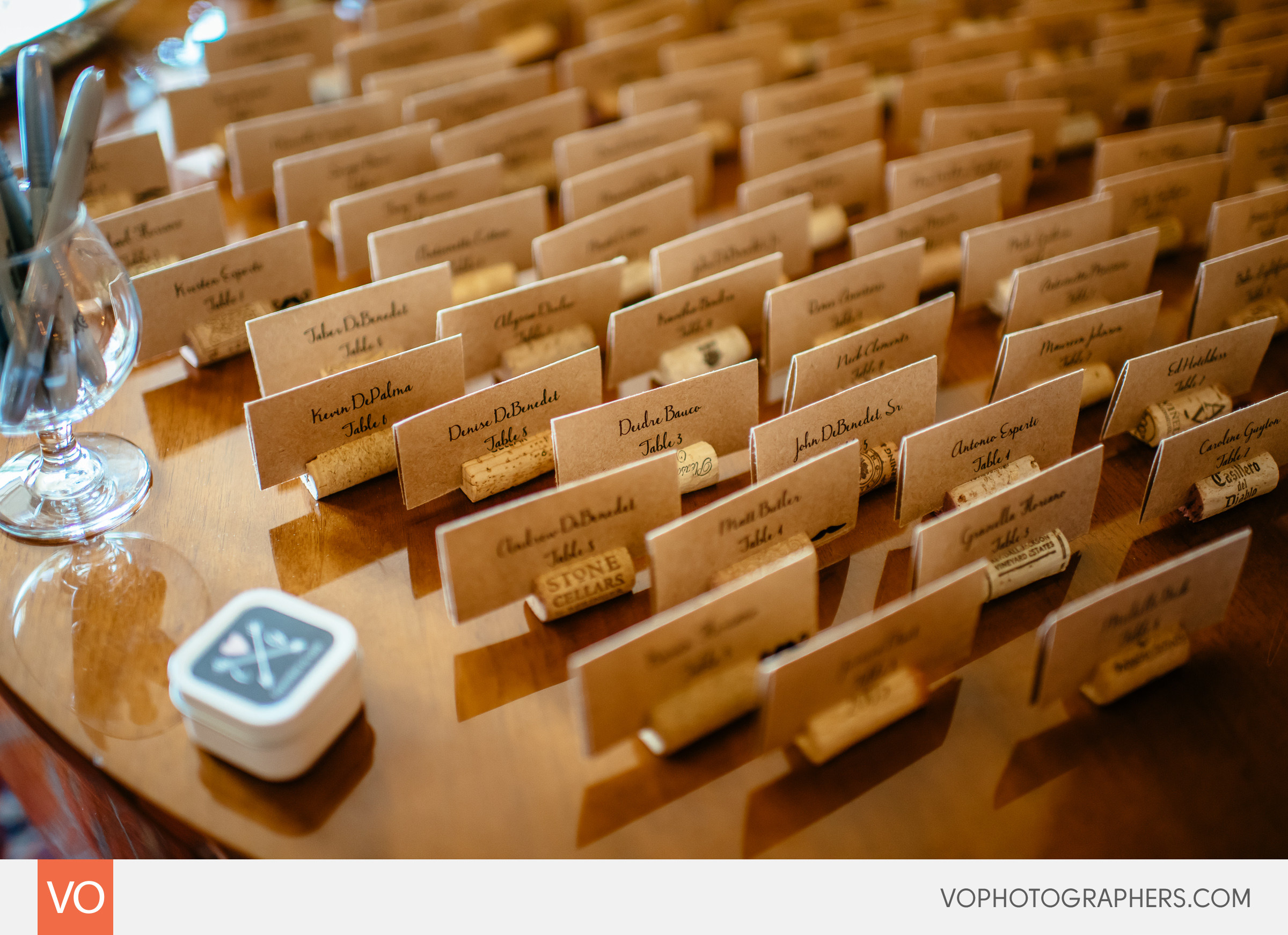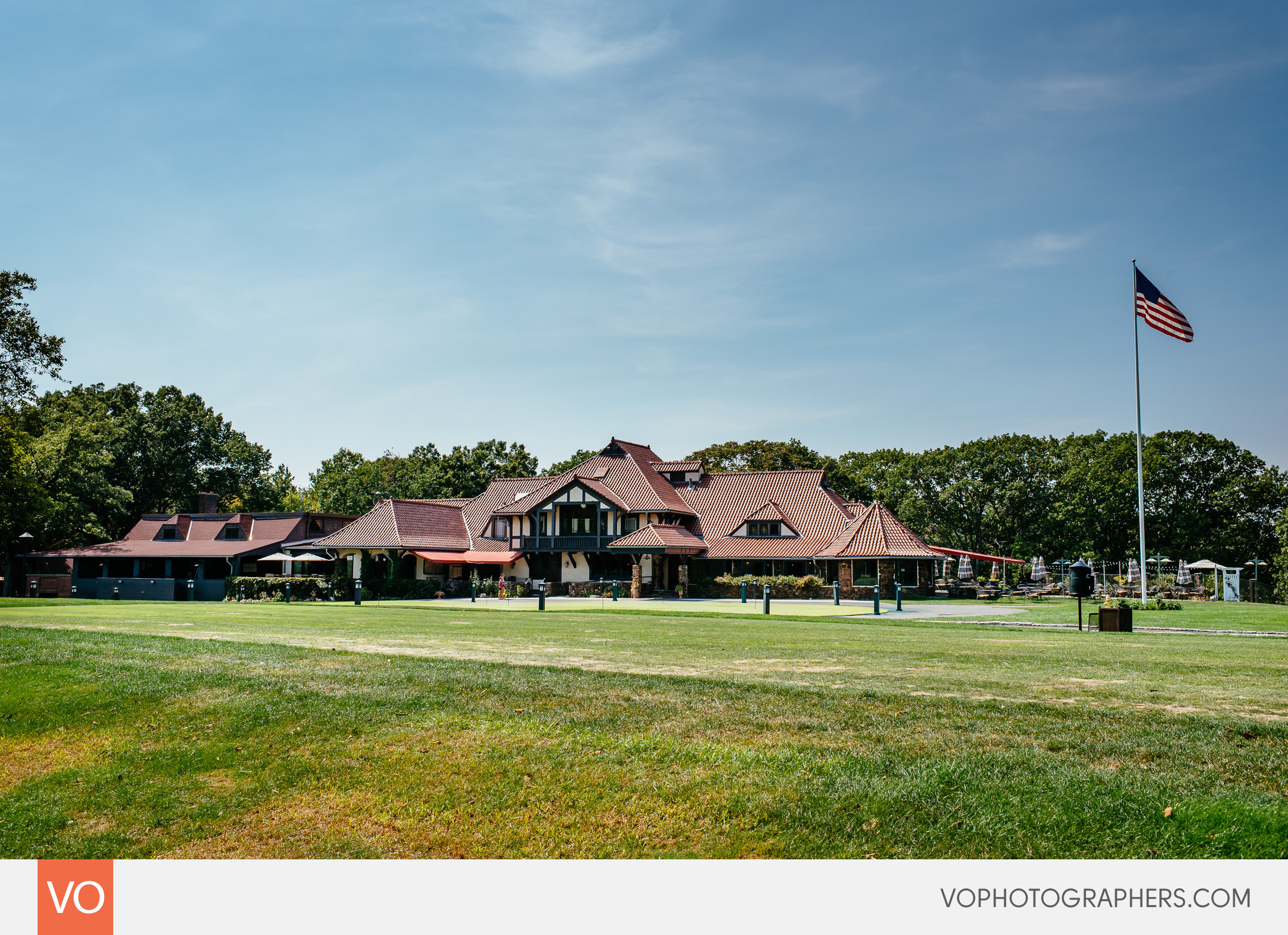 New Haven Country Club was the place for the wedding ceremony and reception.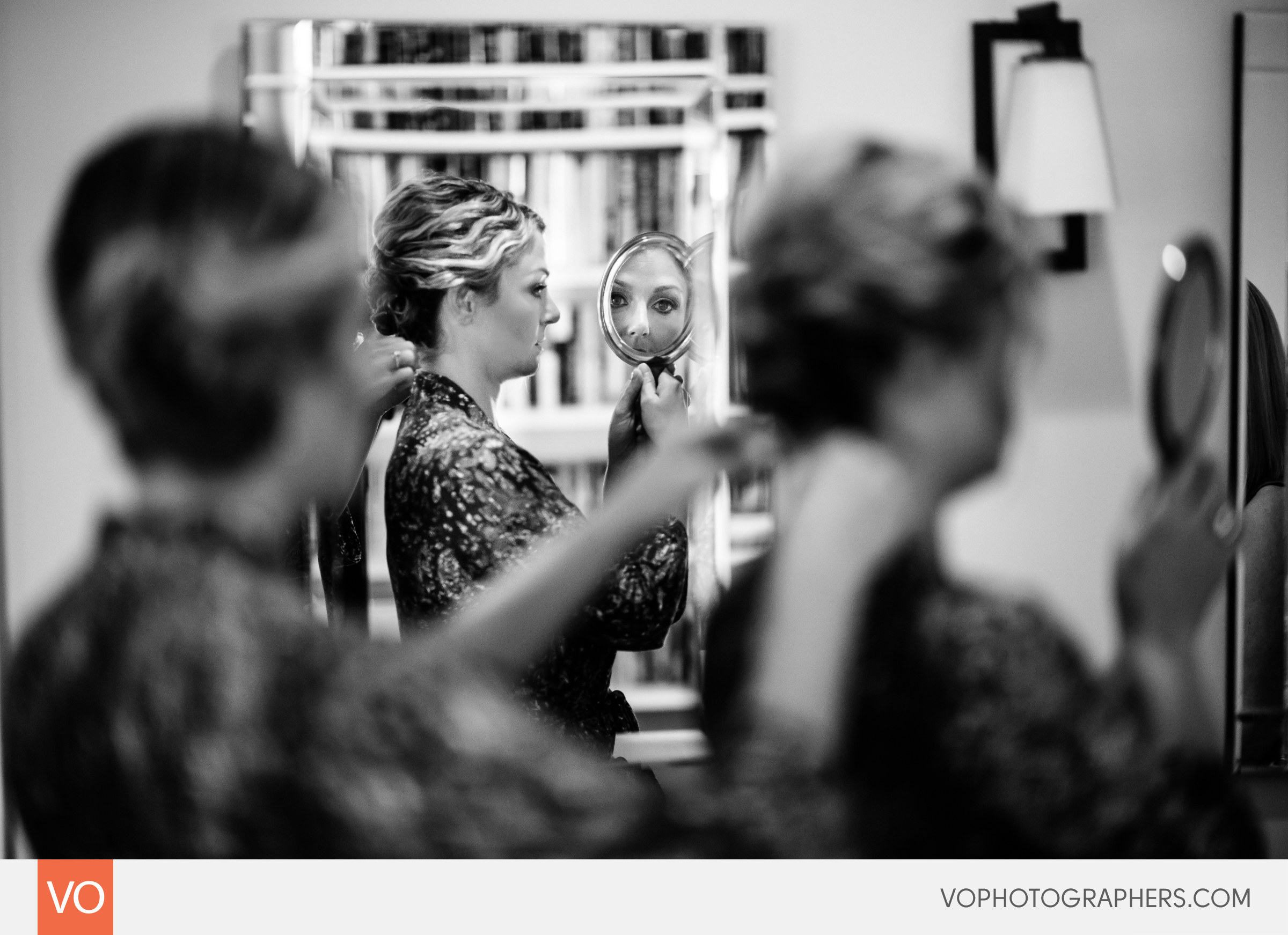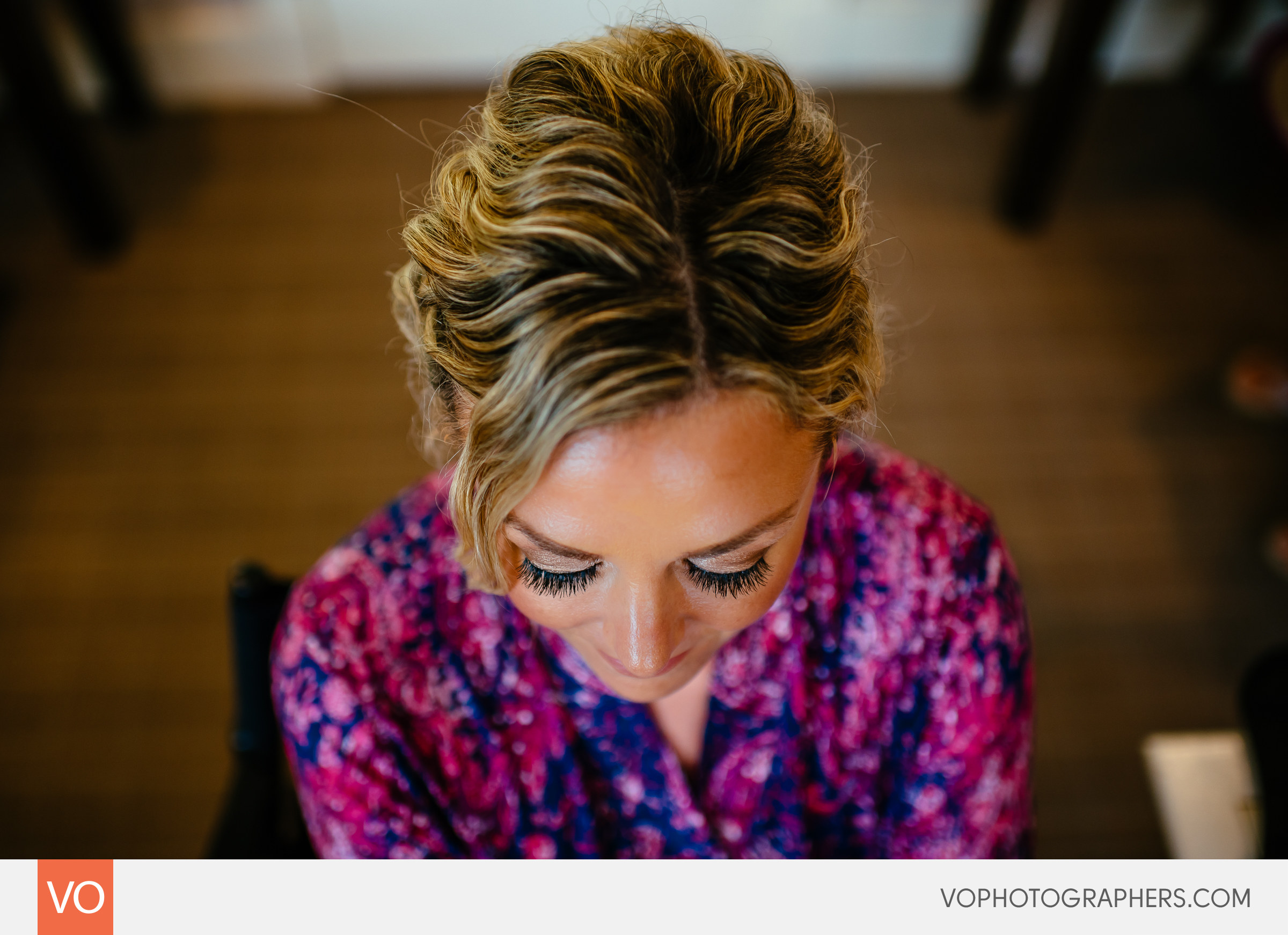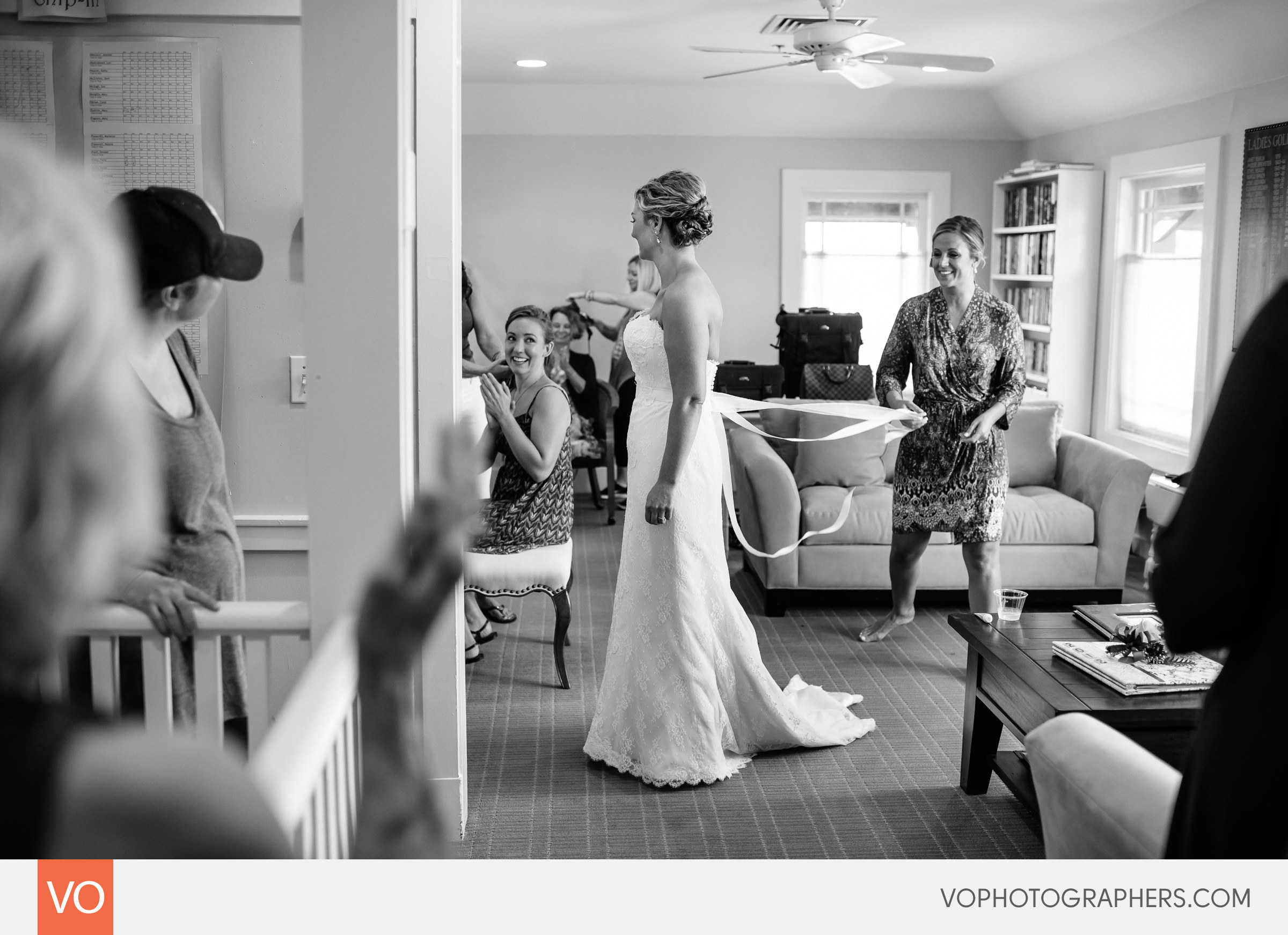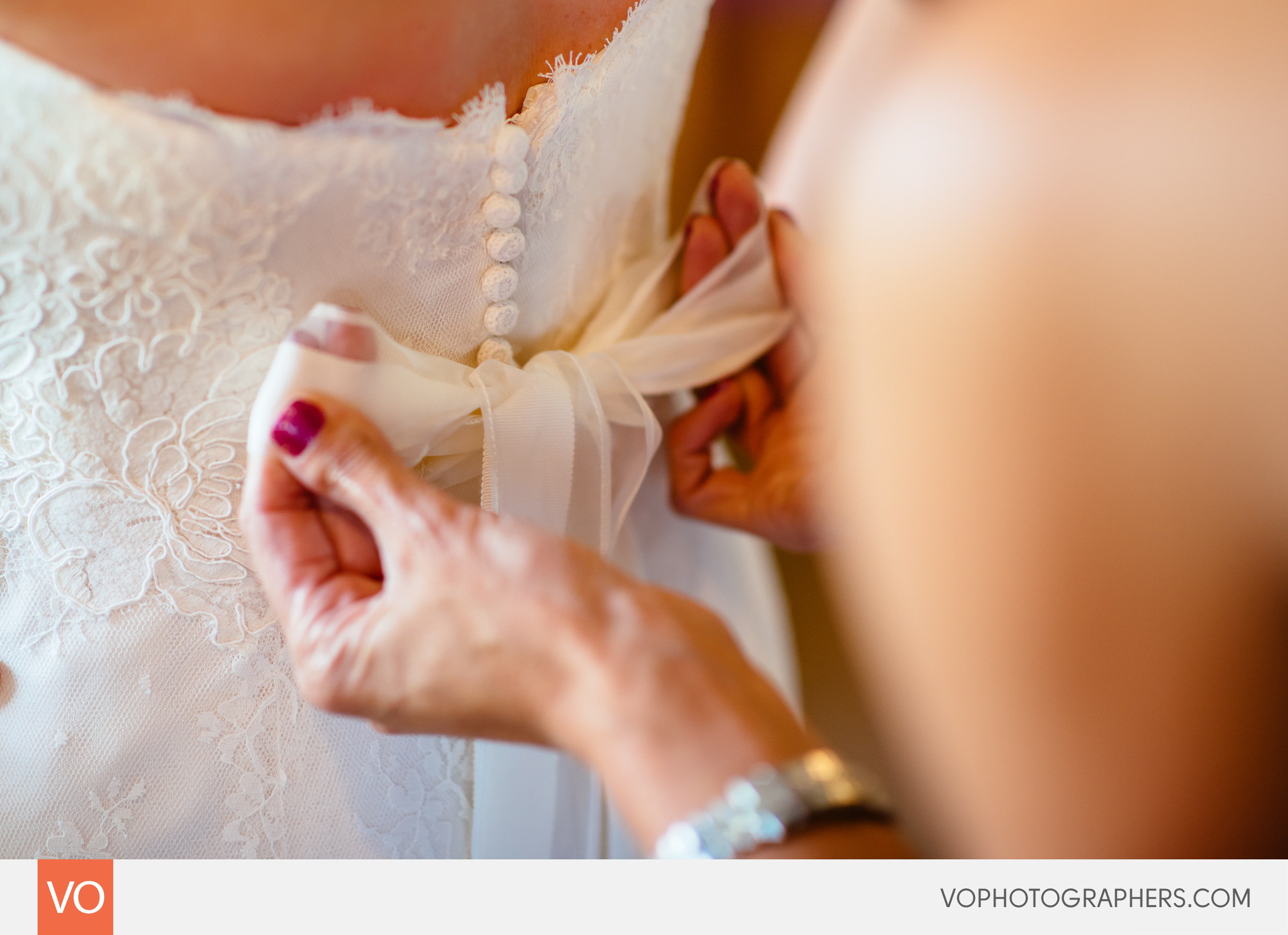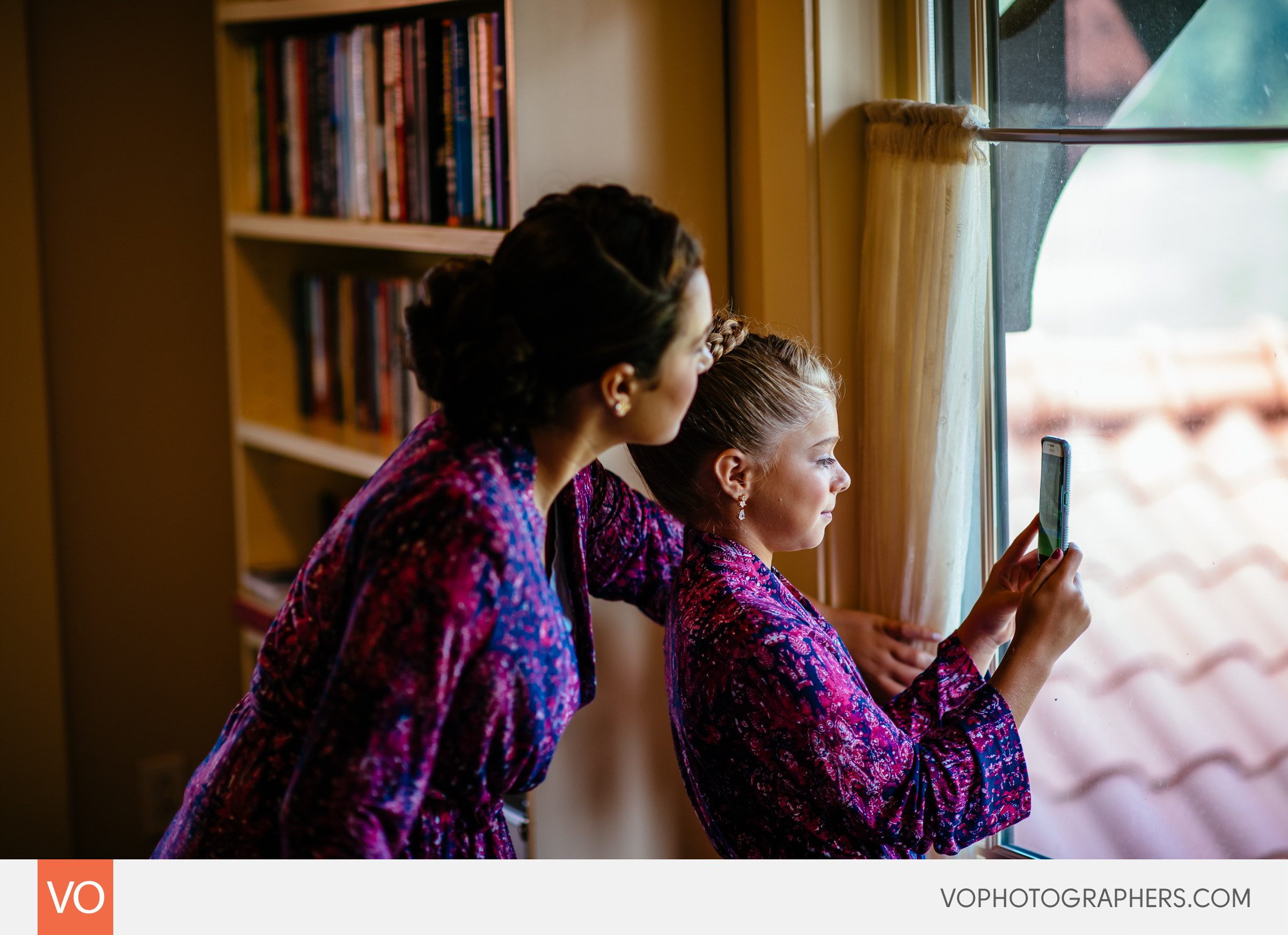 Junior bridesmaids looking out the window to see the fist look.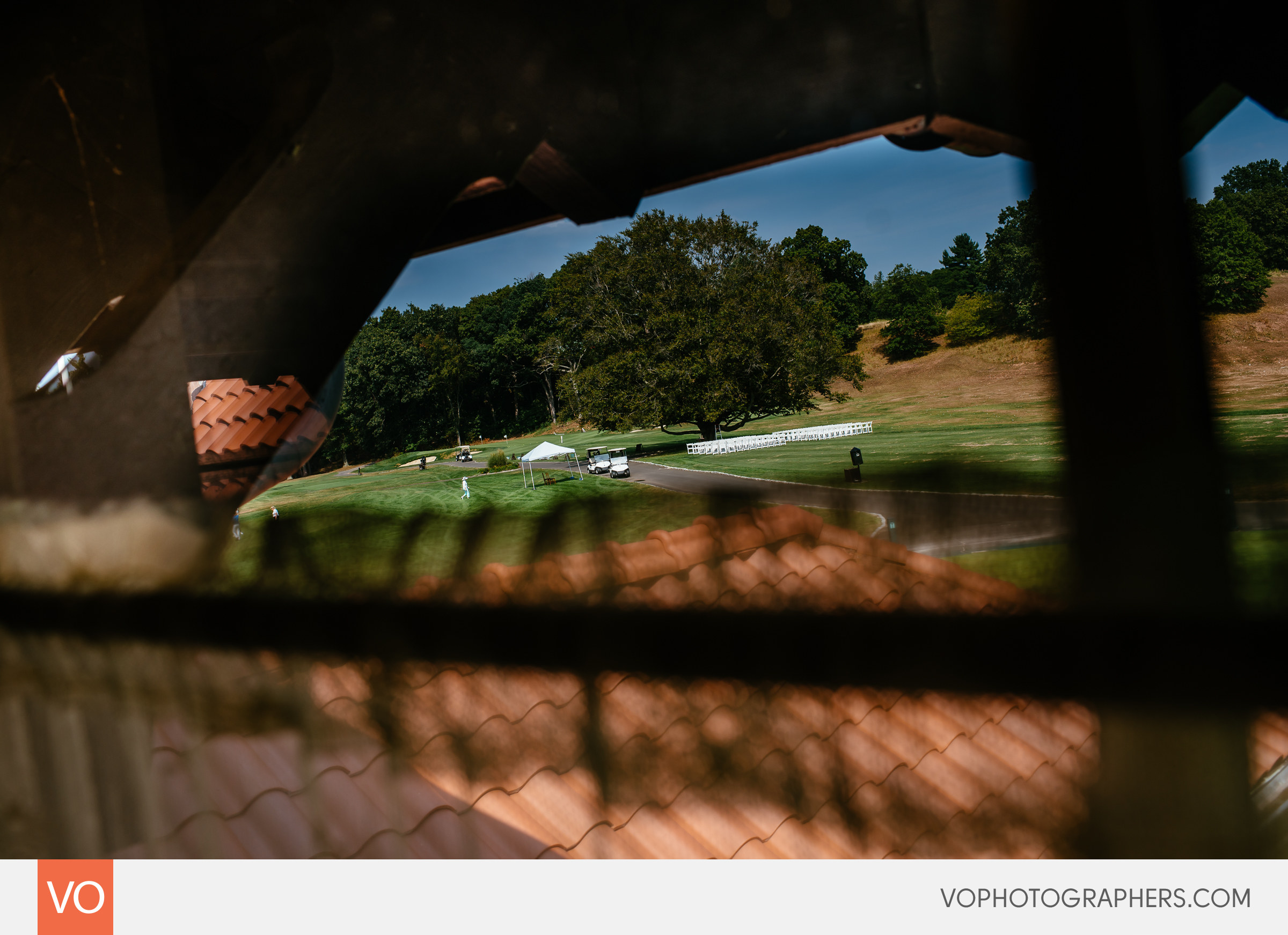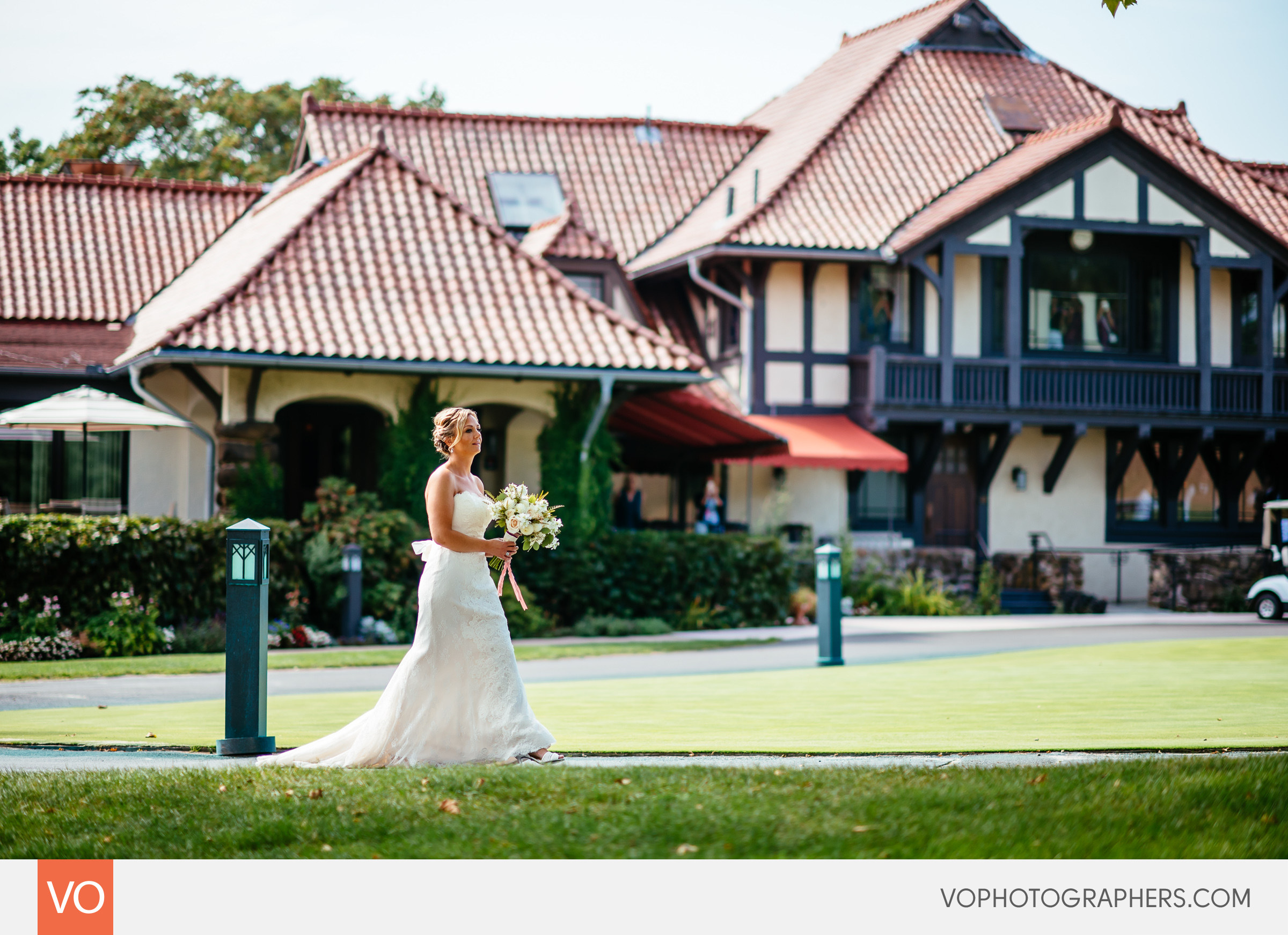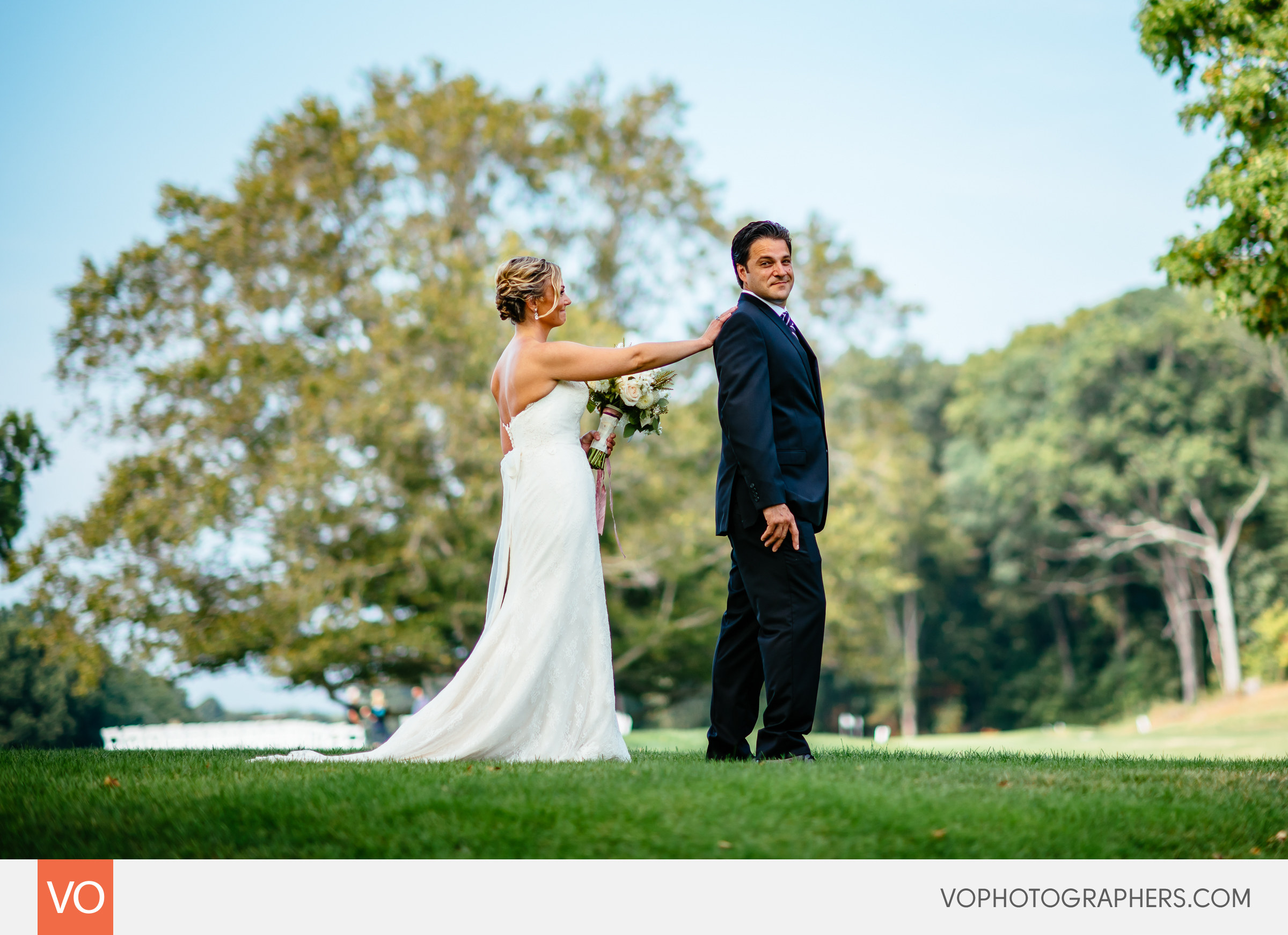 Bride and groom first look.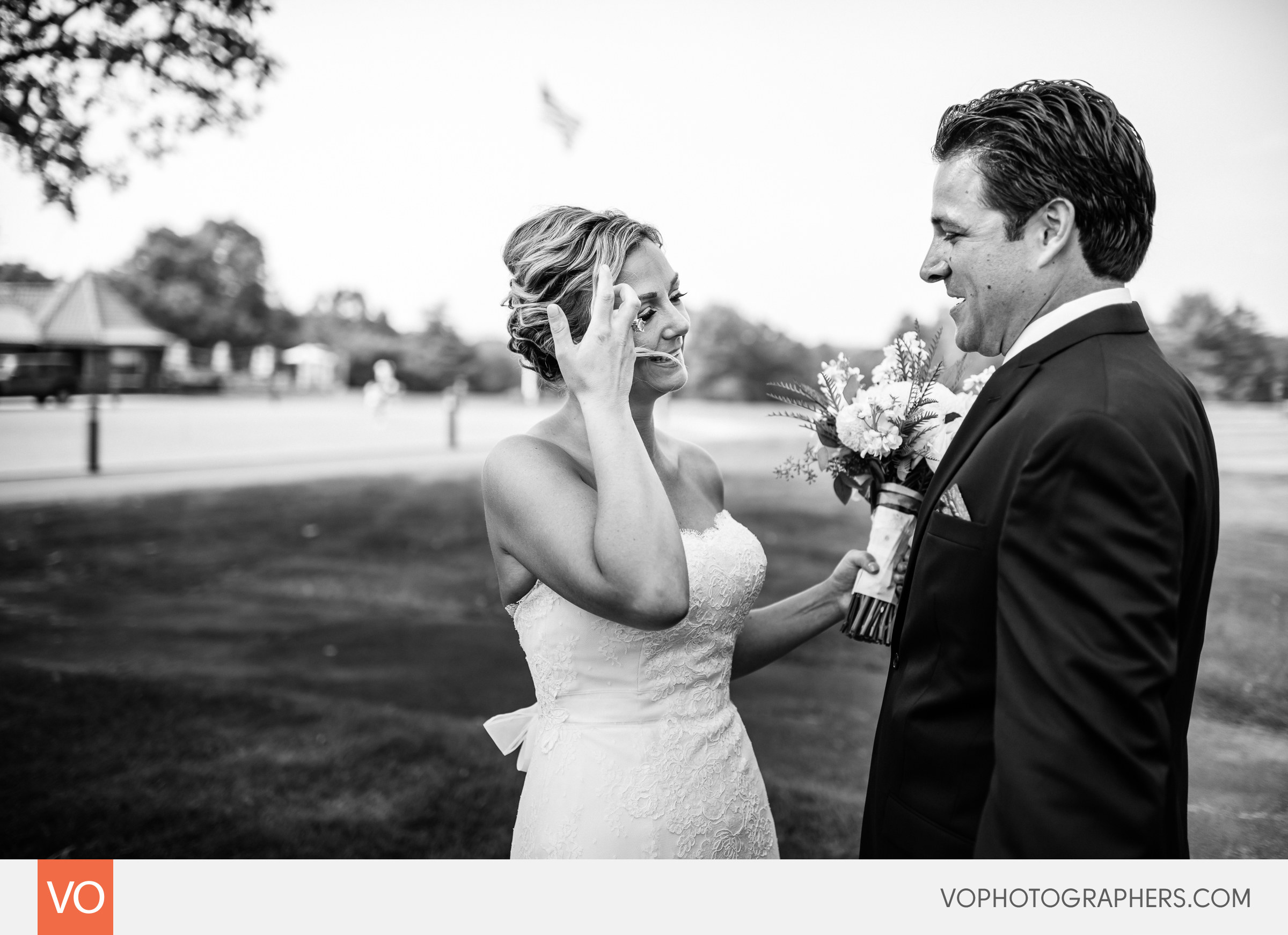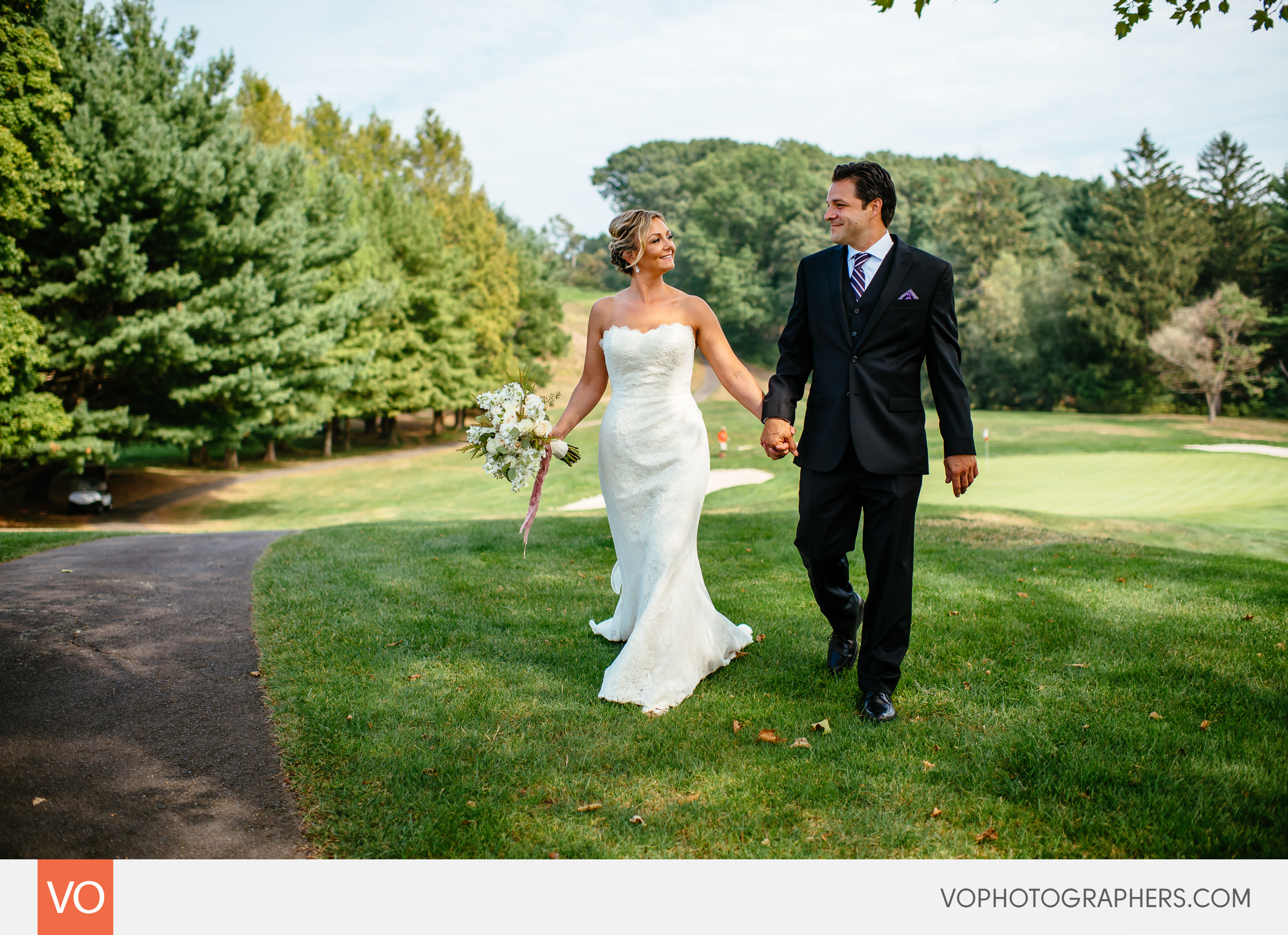 And we're off to take a ride around New Haven Country Club golf course for some pictures.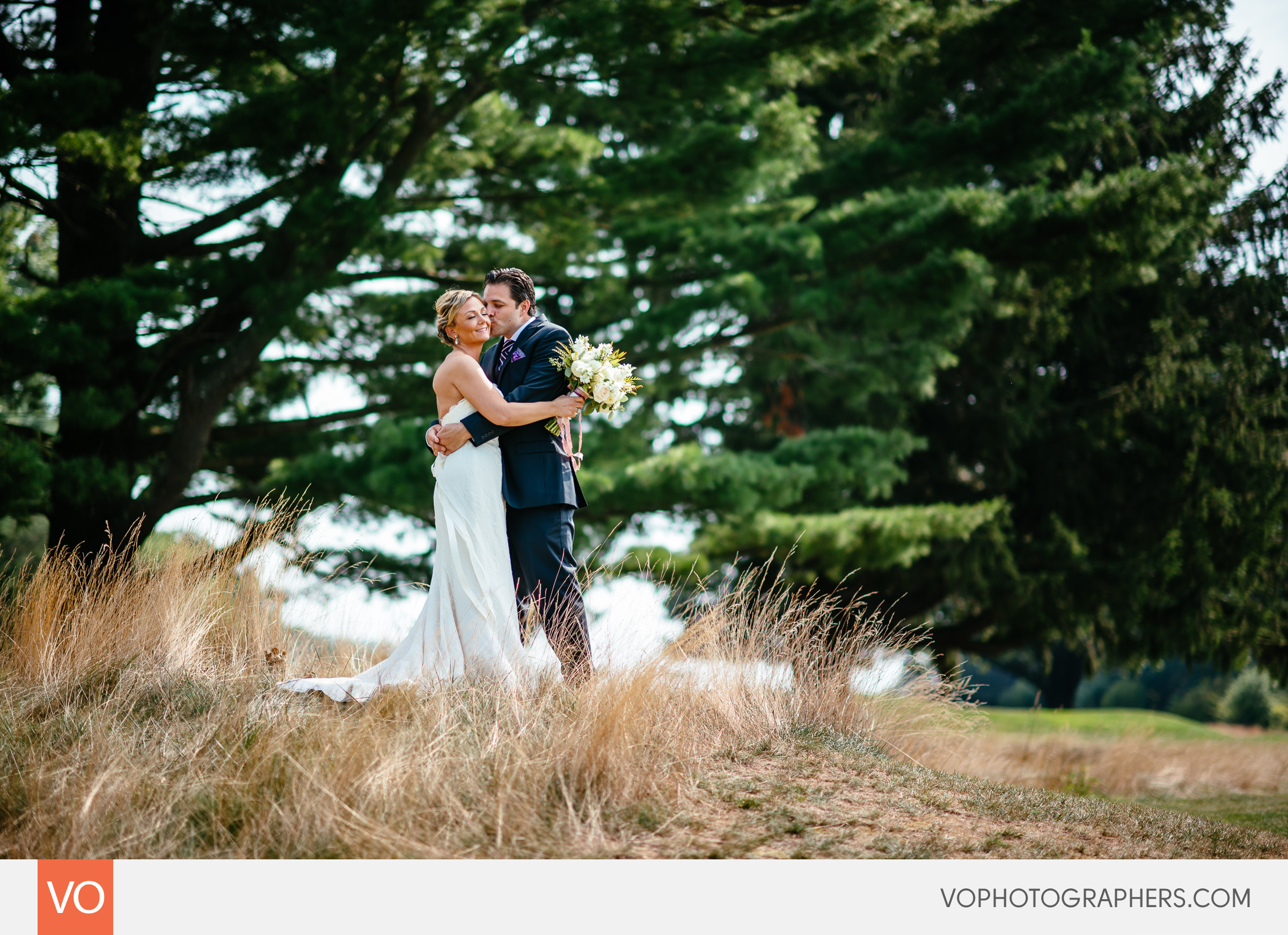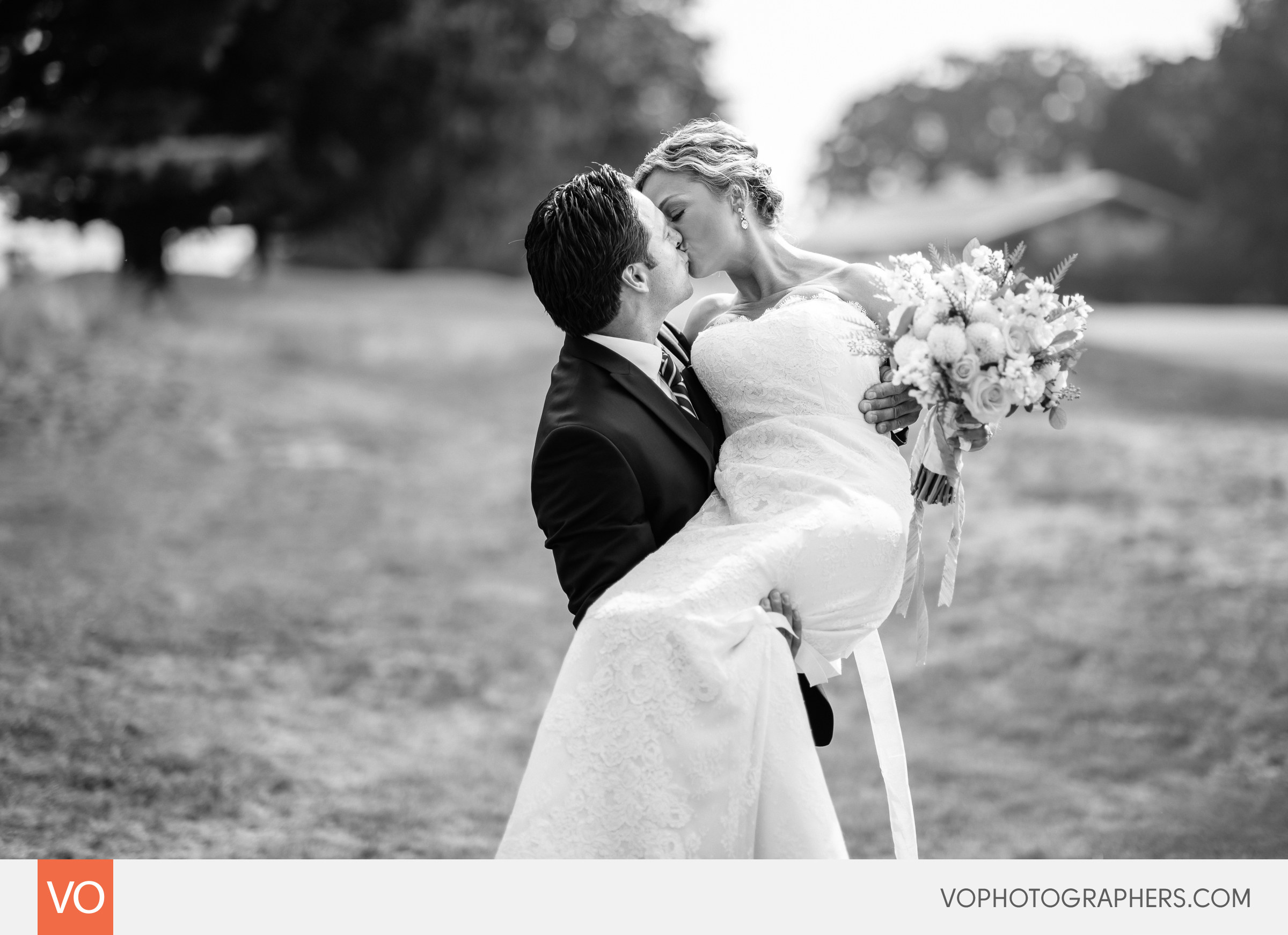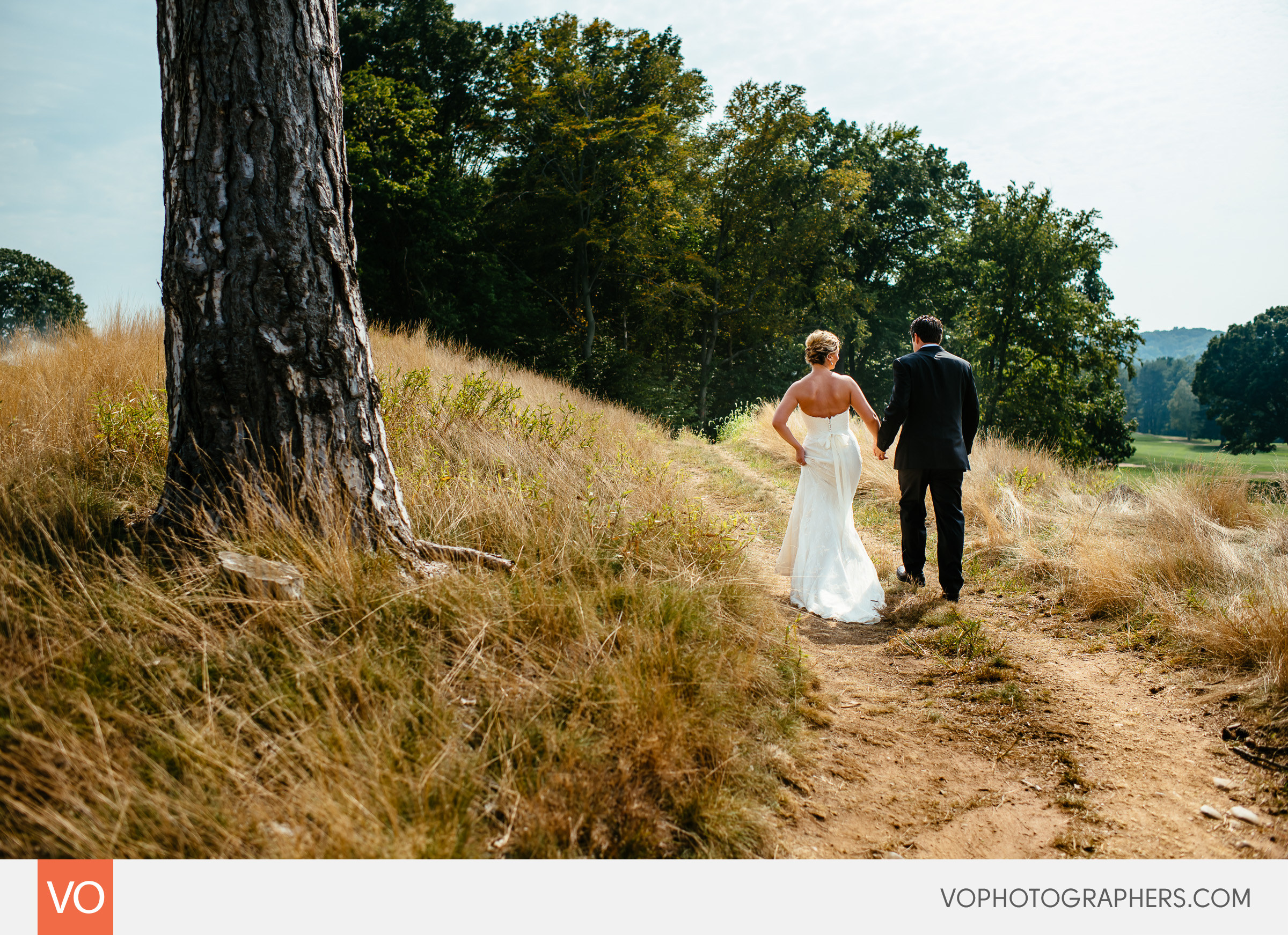 This place has some really awesome hidden spots for incredible wedding photographs.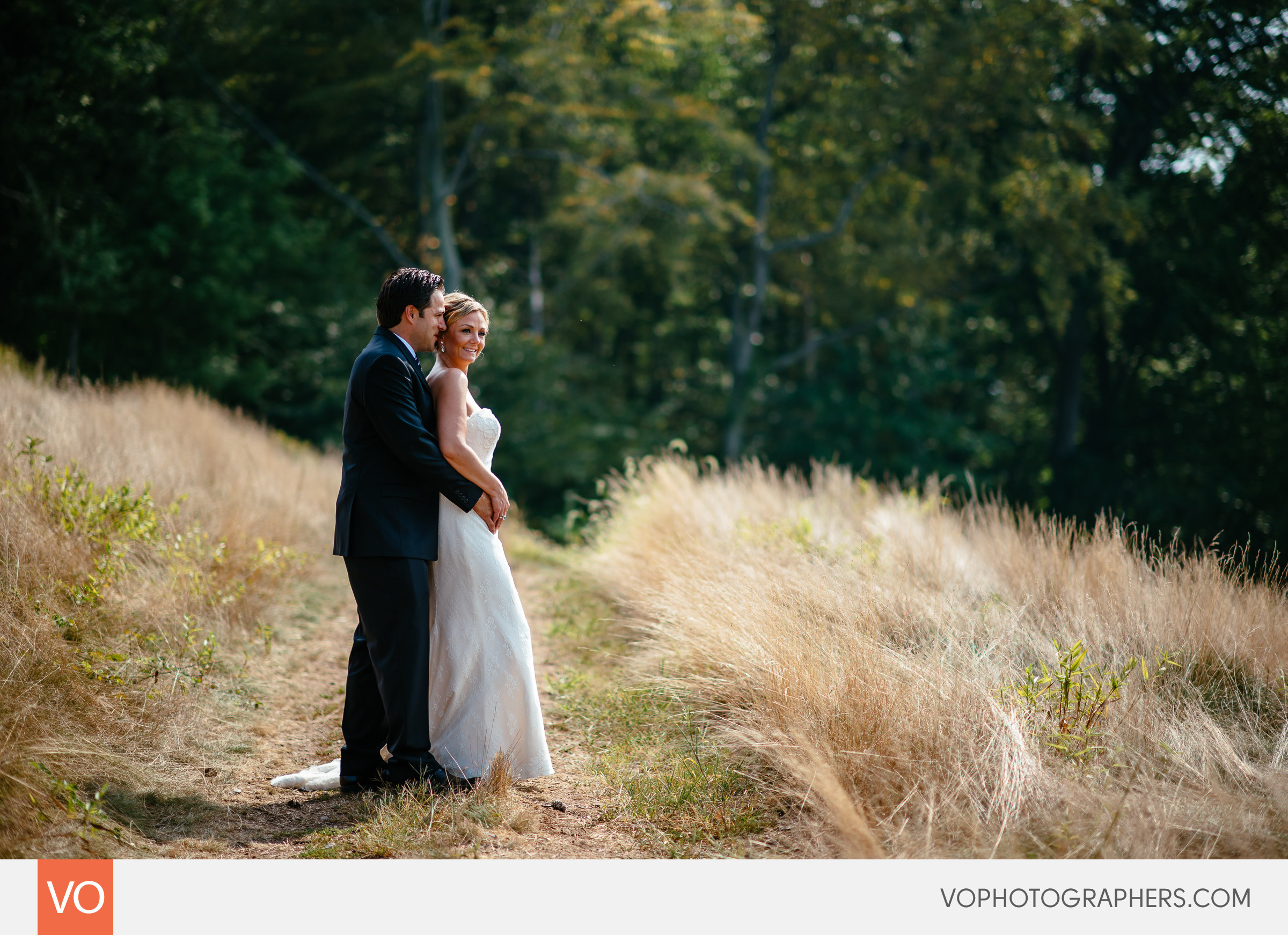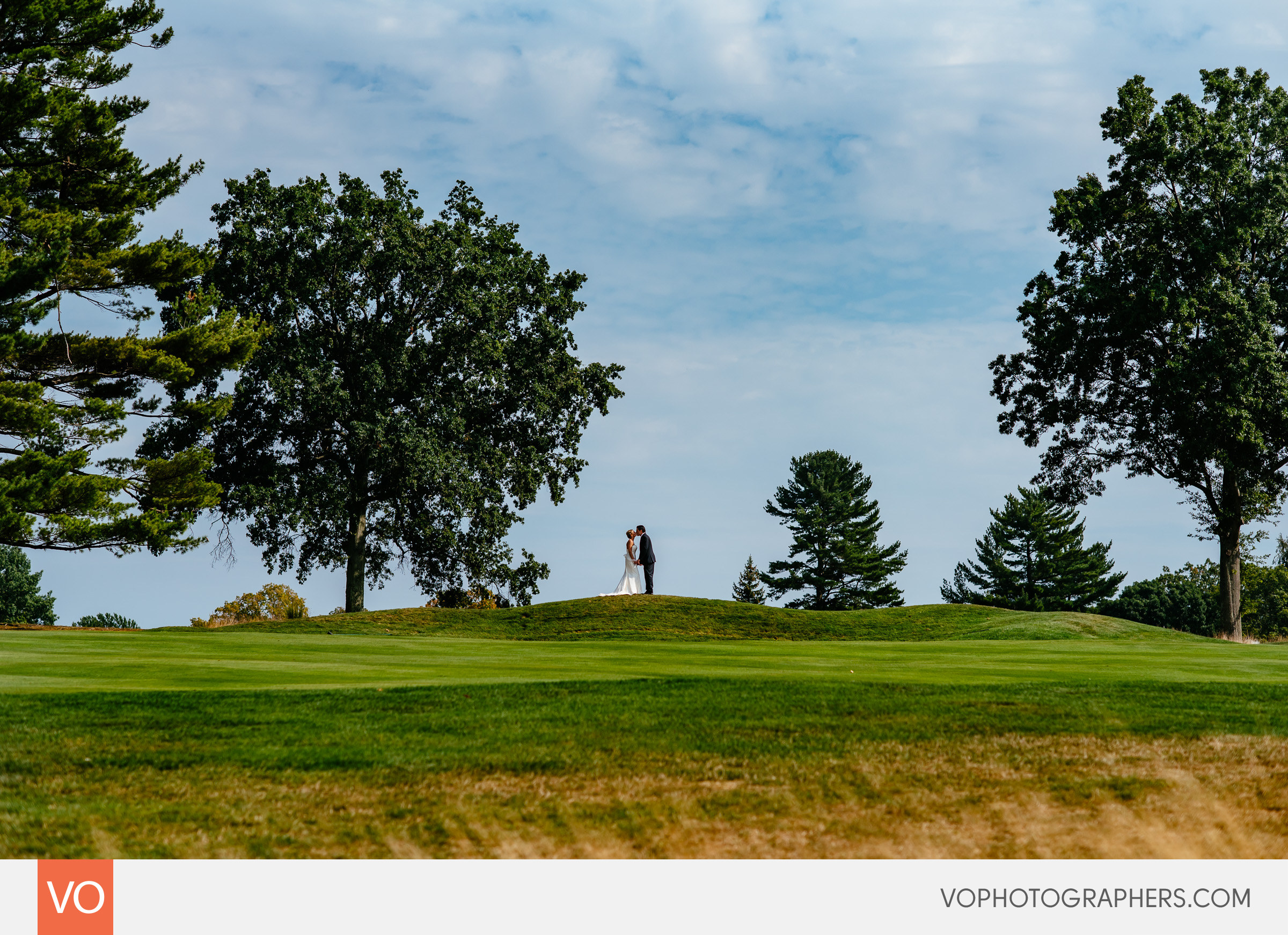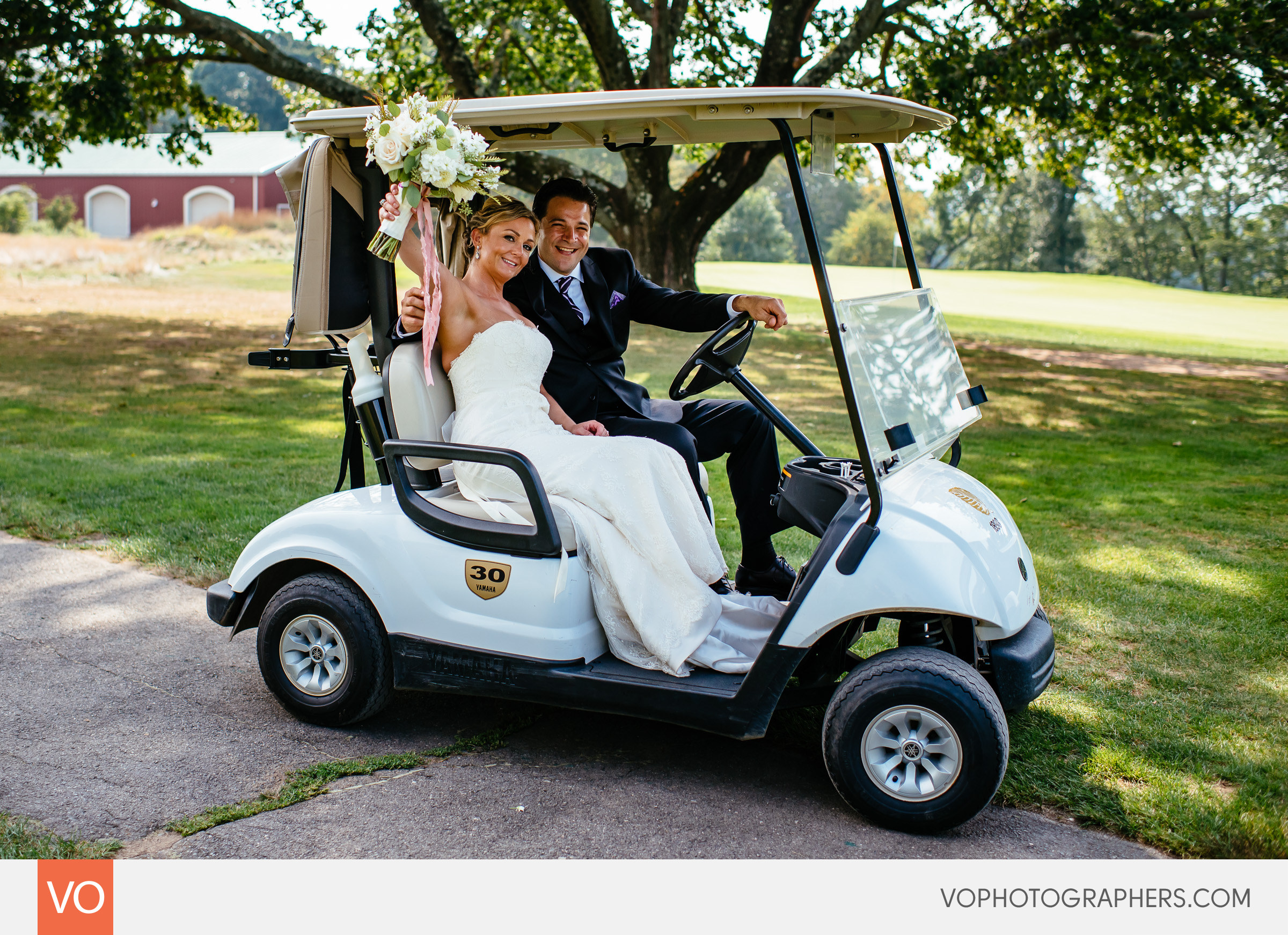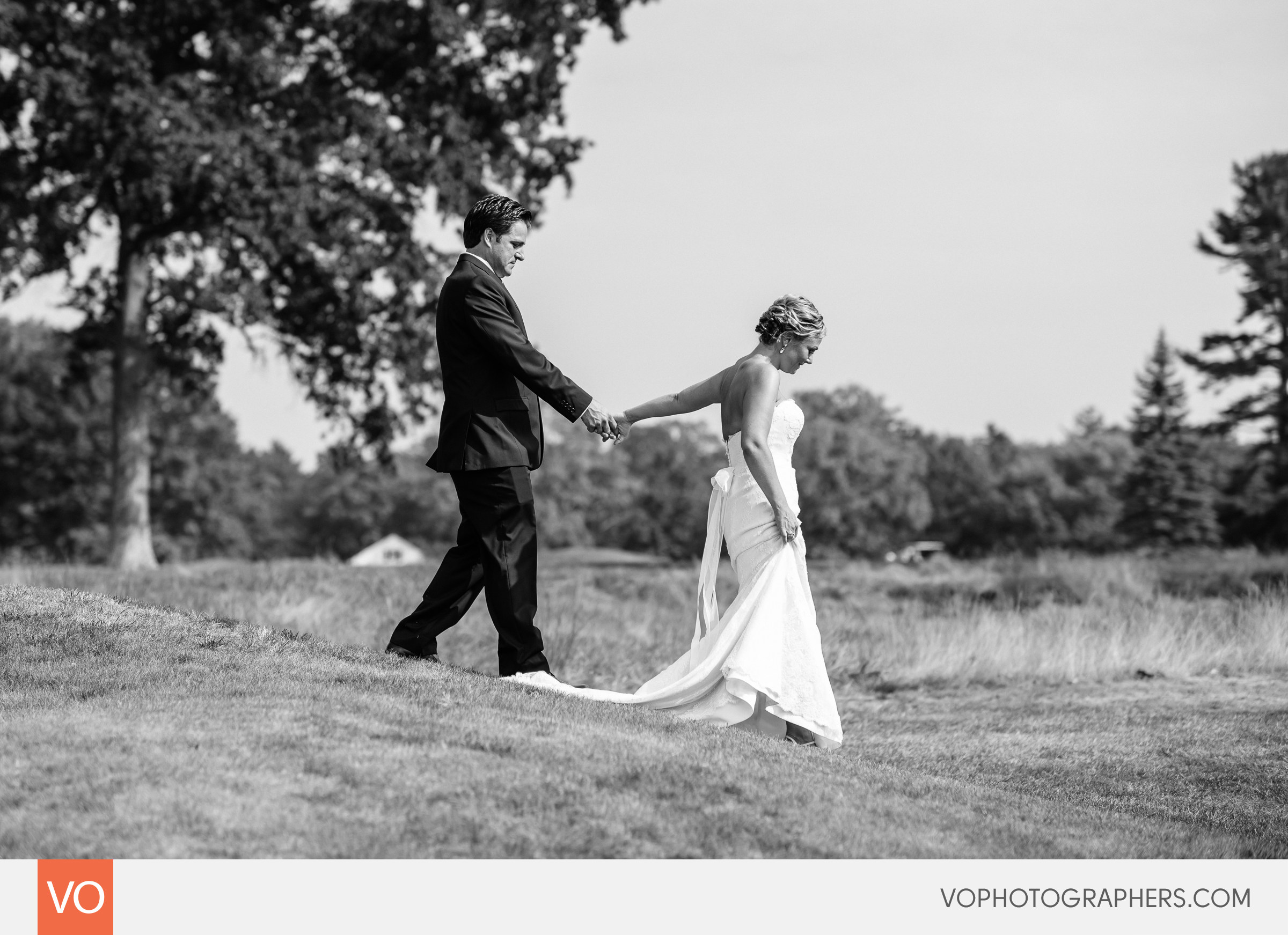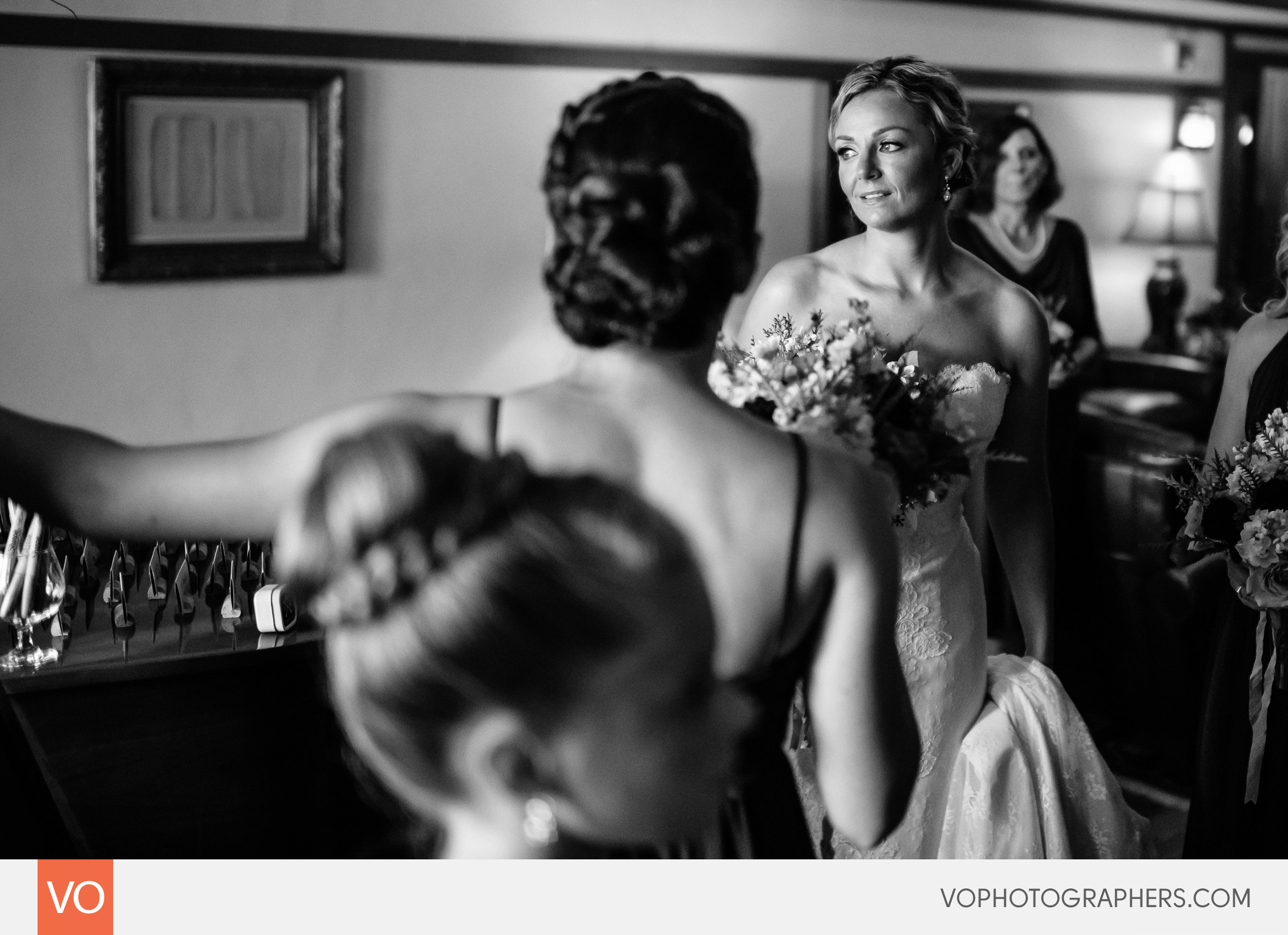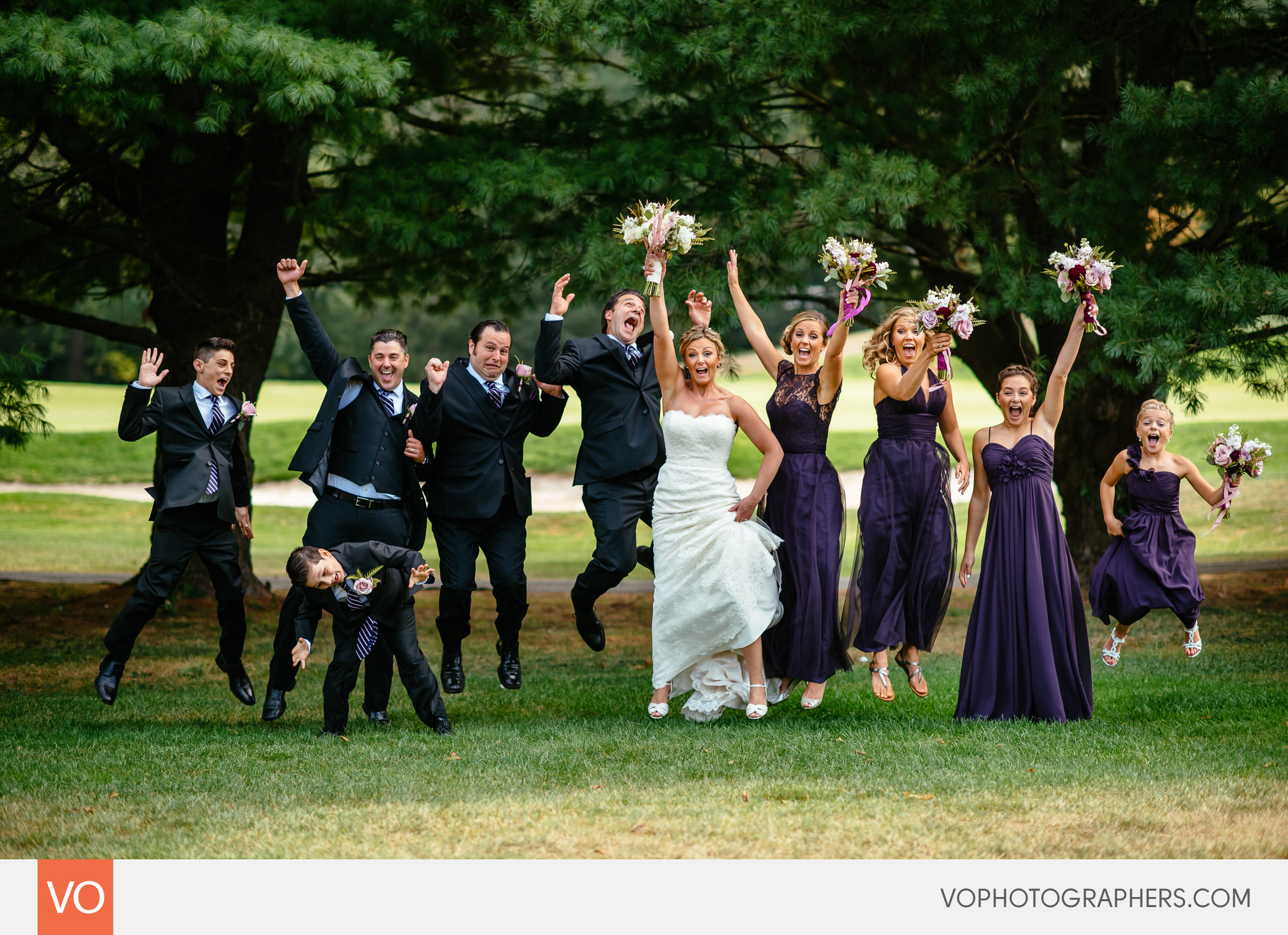 Wedding bridal party shenanigans.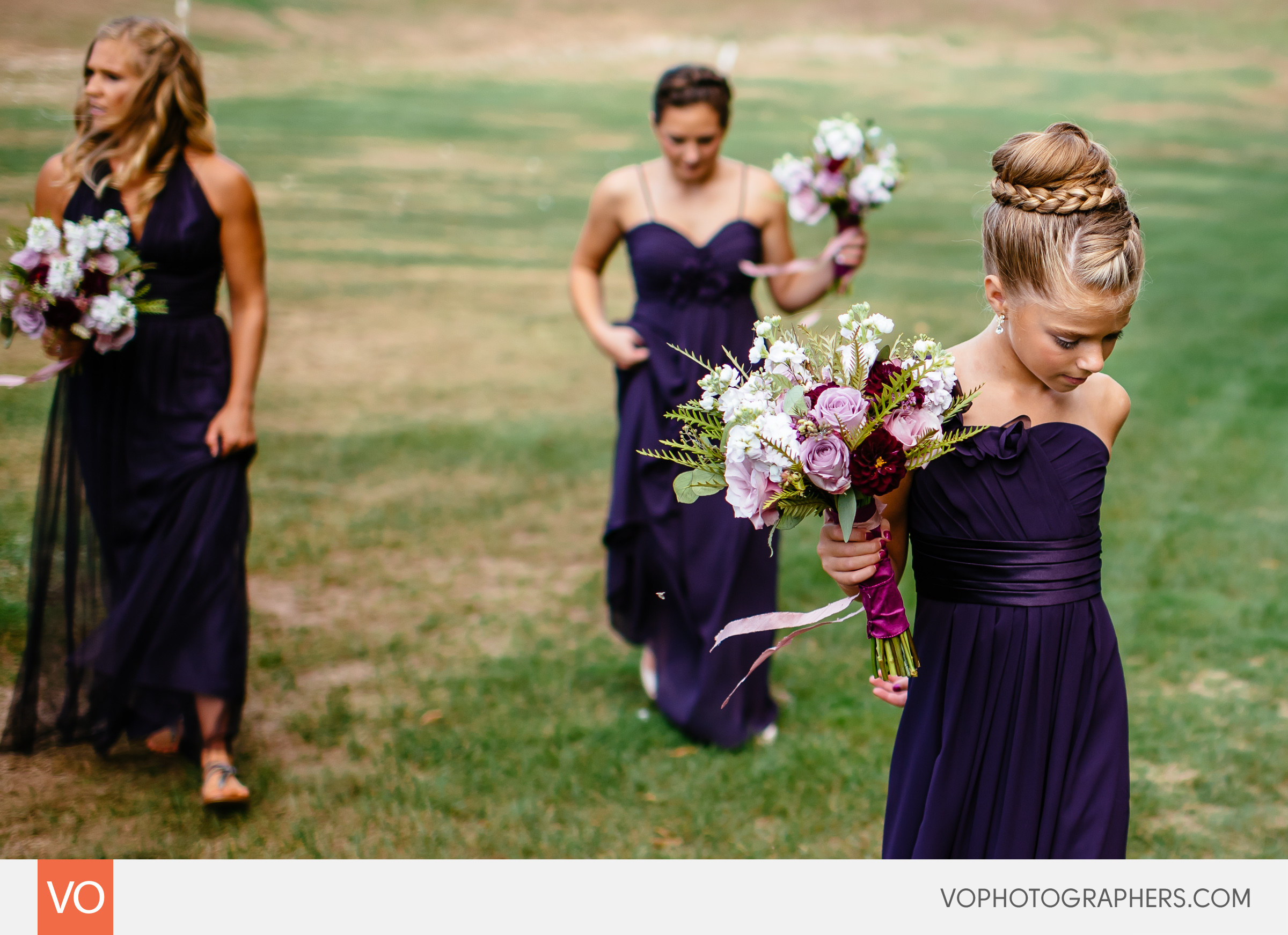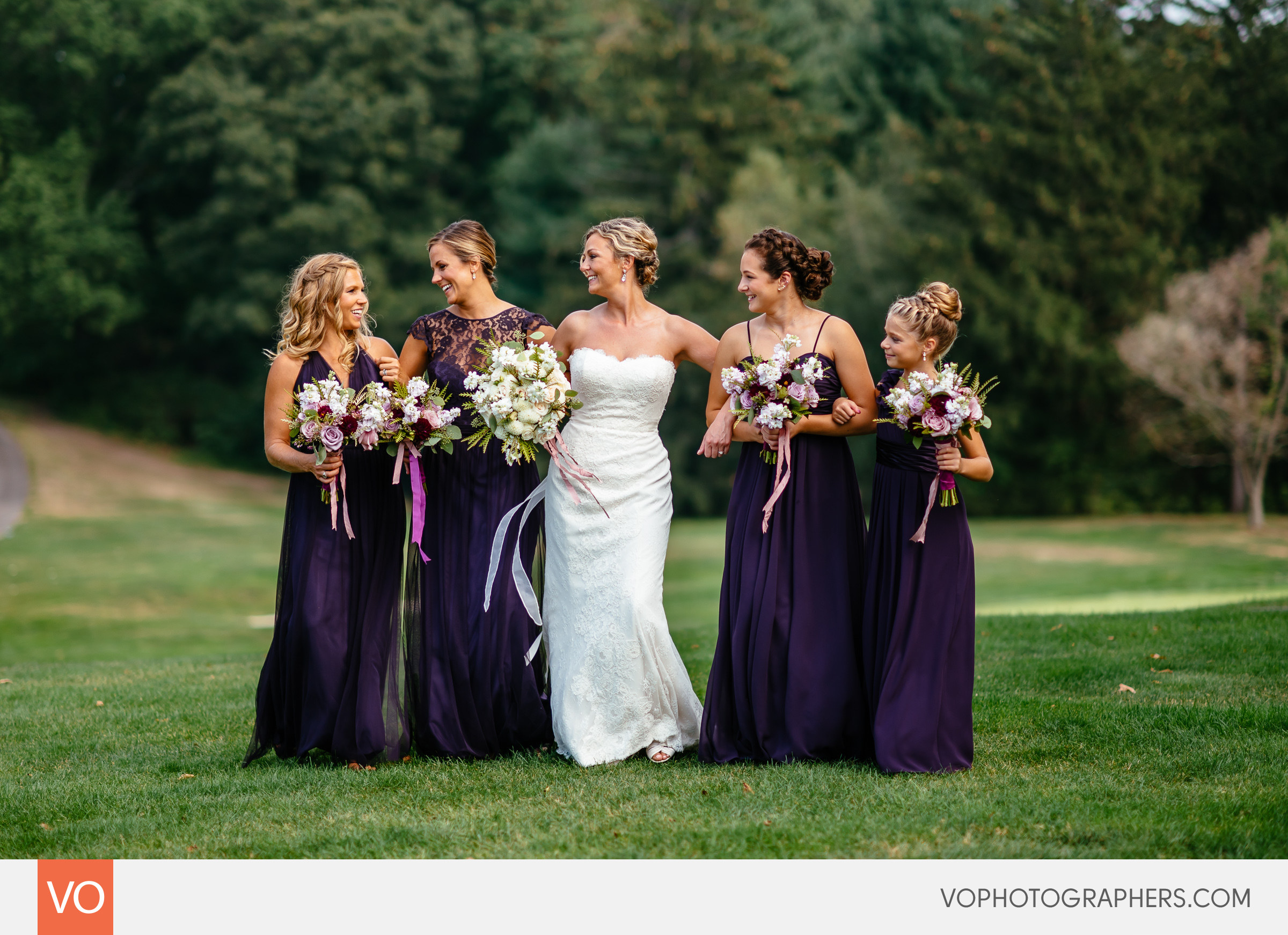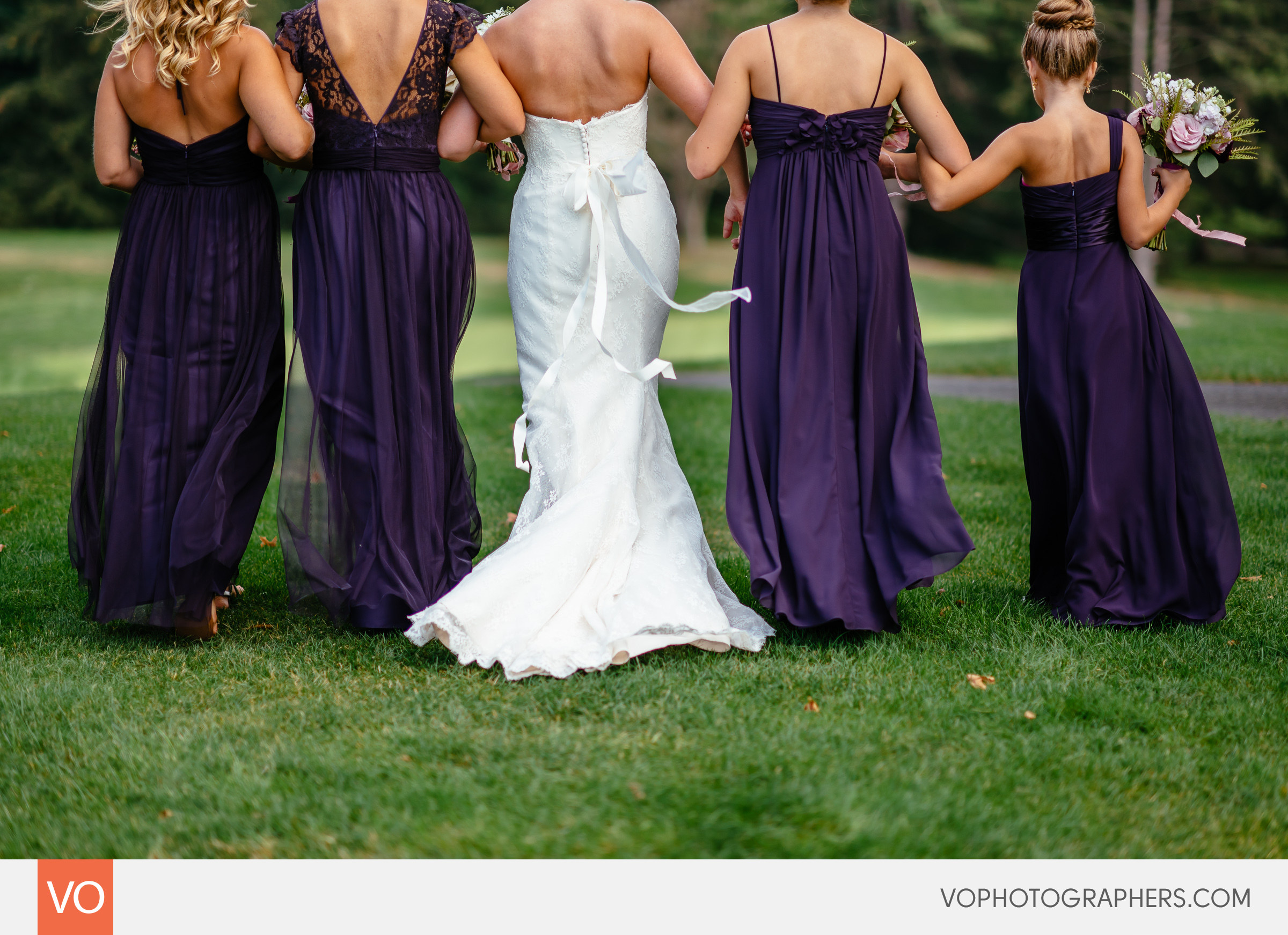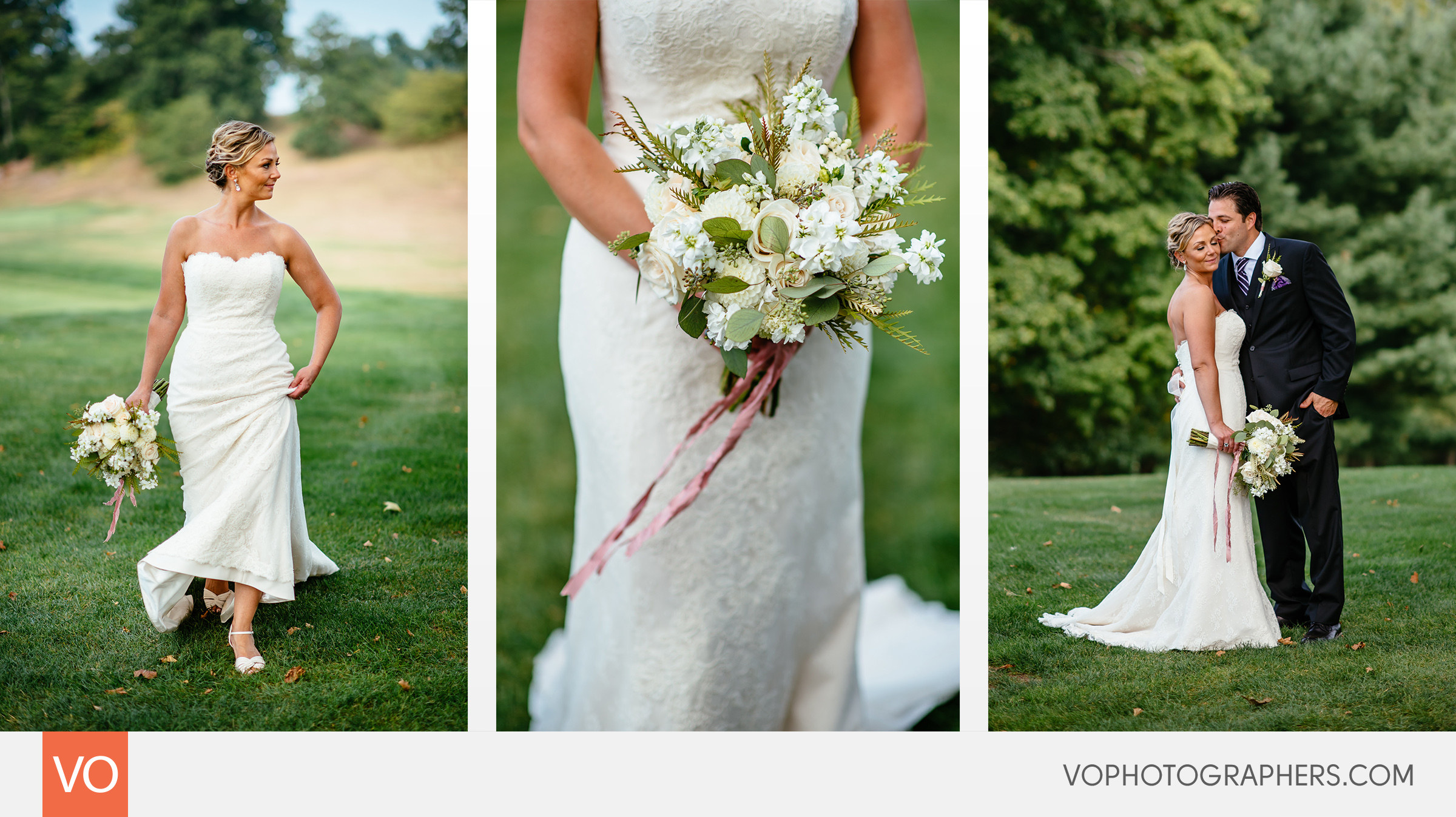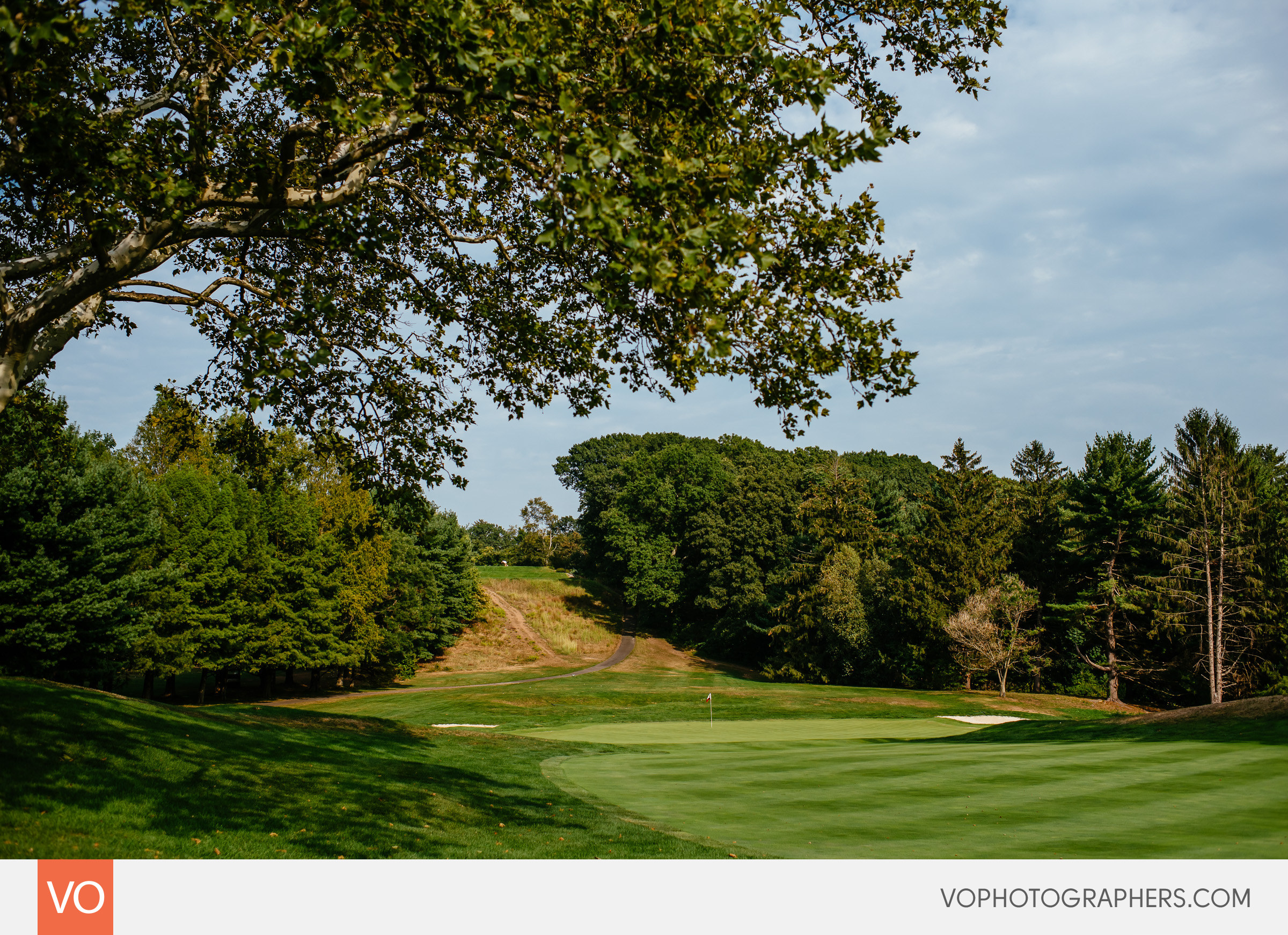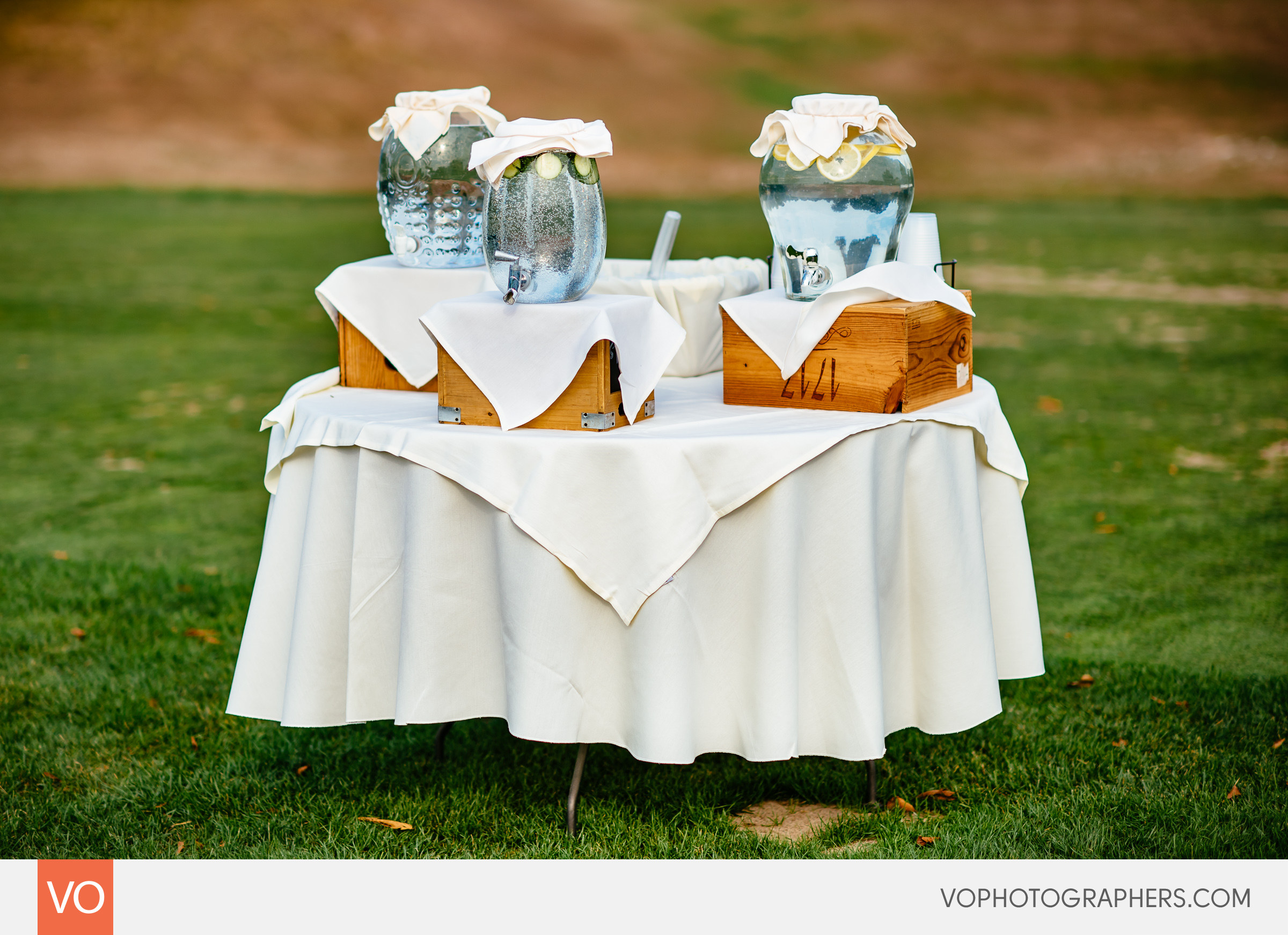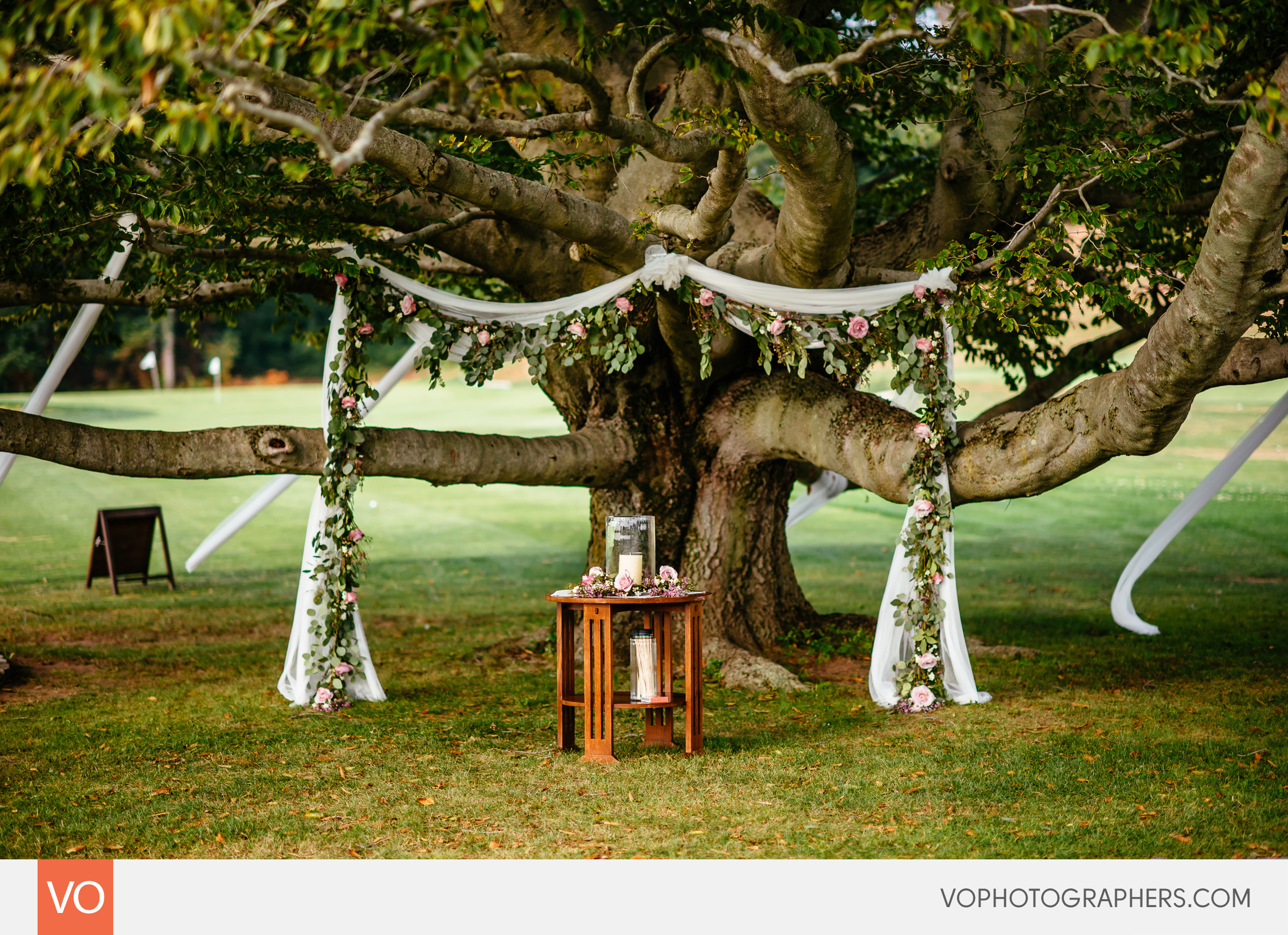 Wedding ceremony decorations were so simple yet so beautiful.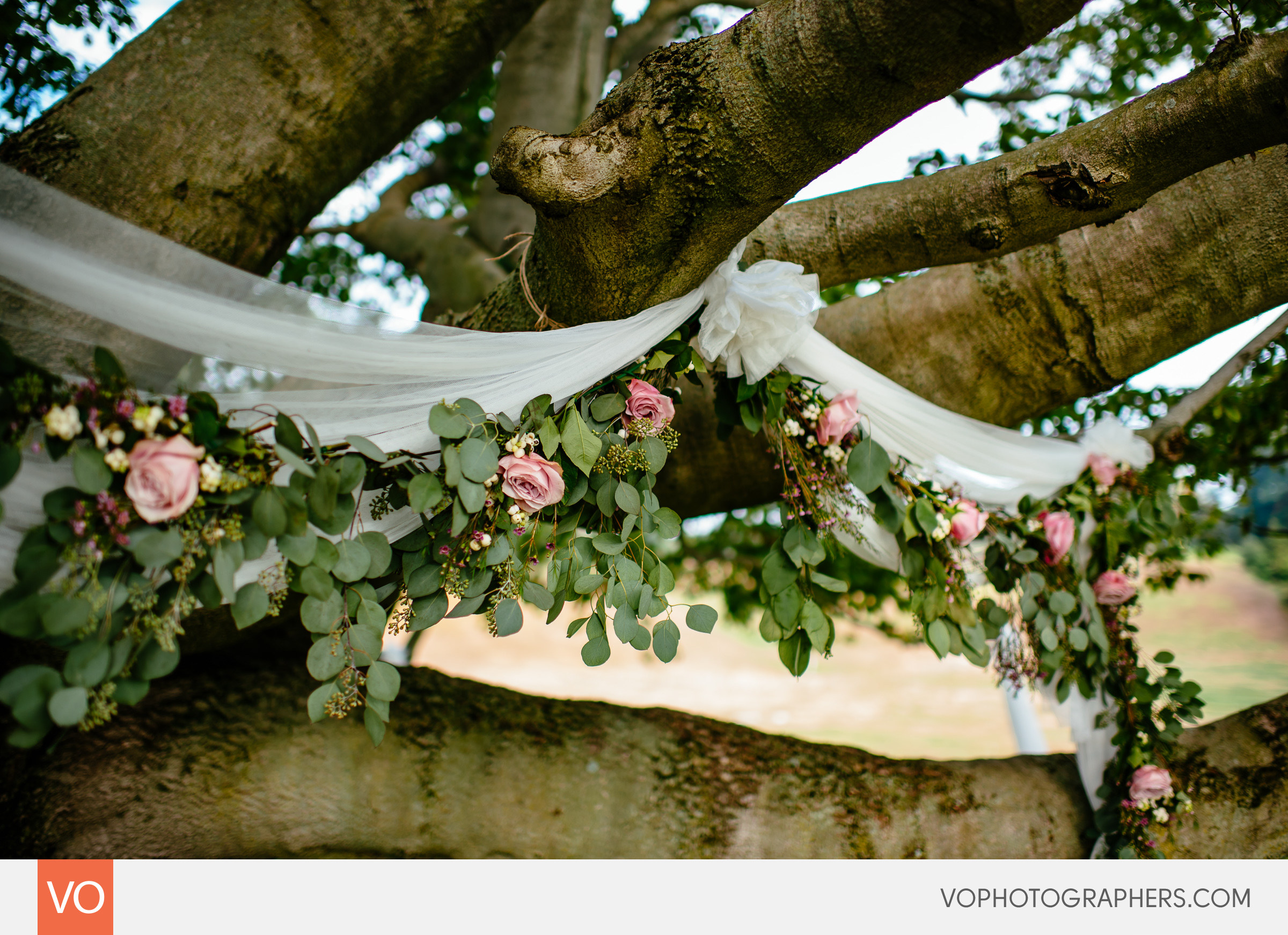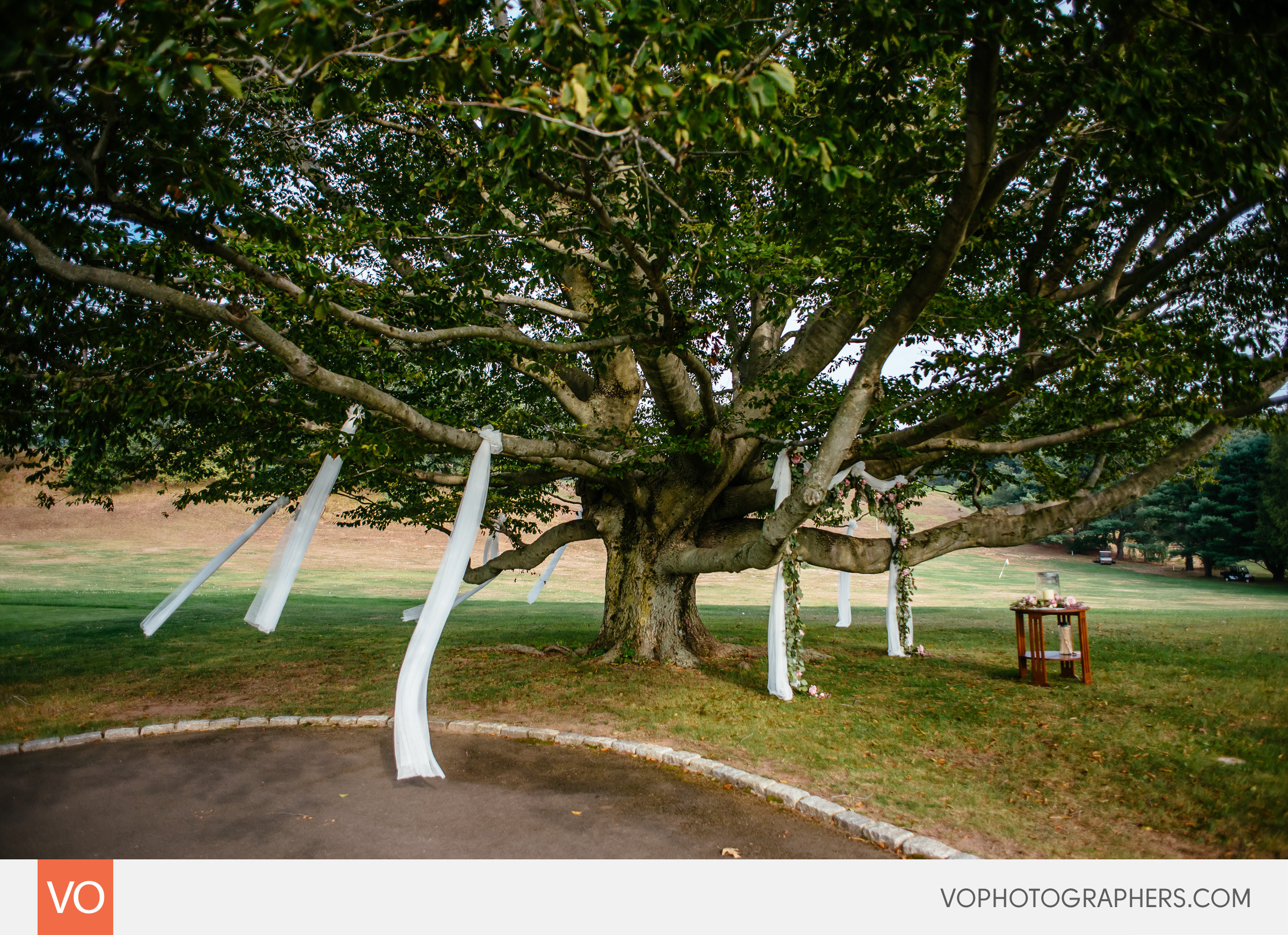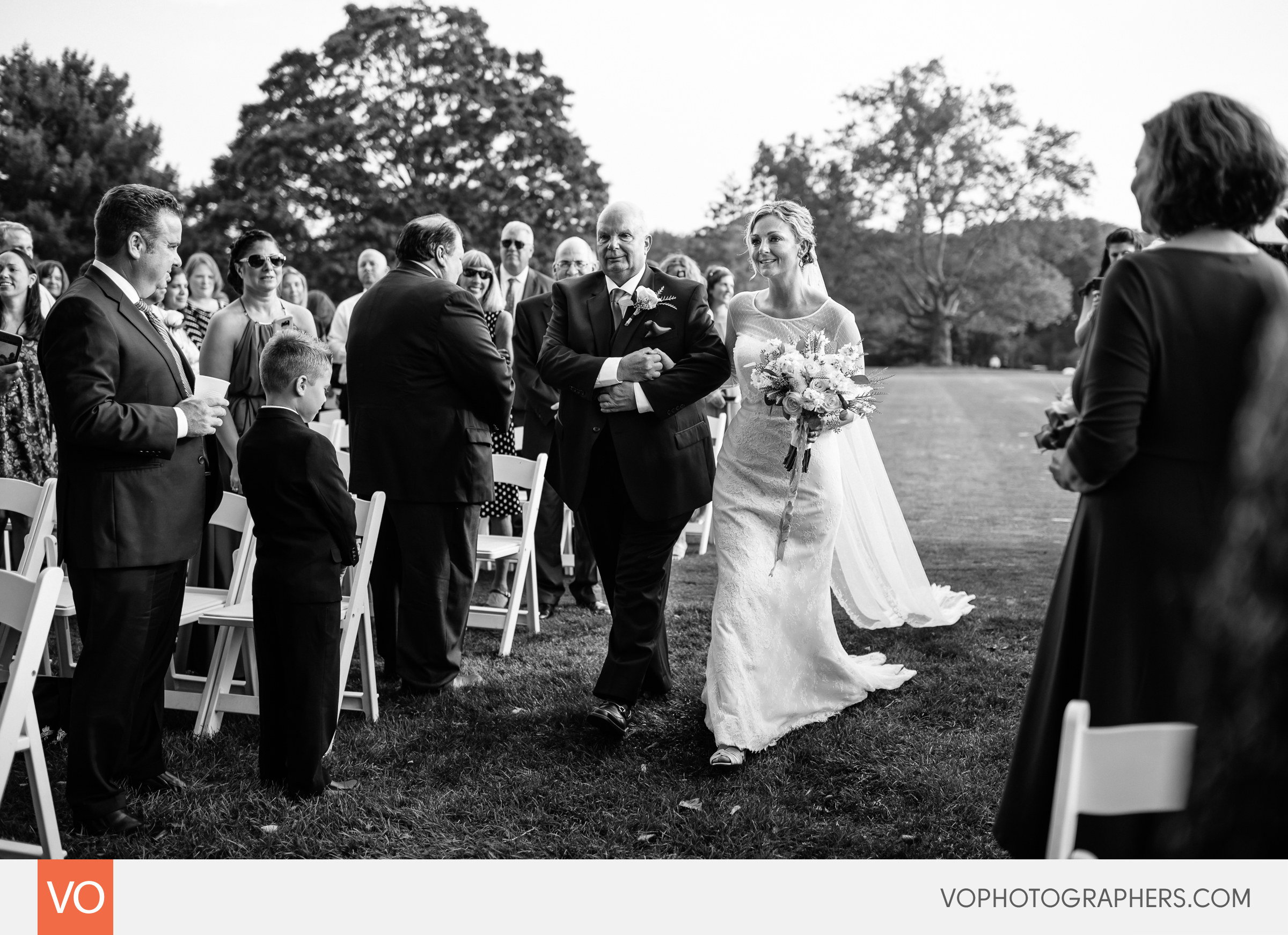 Father about to give away the bride at New Haven Country Club.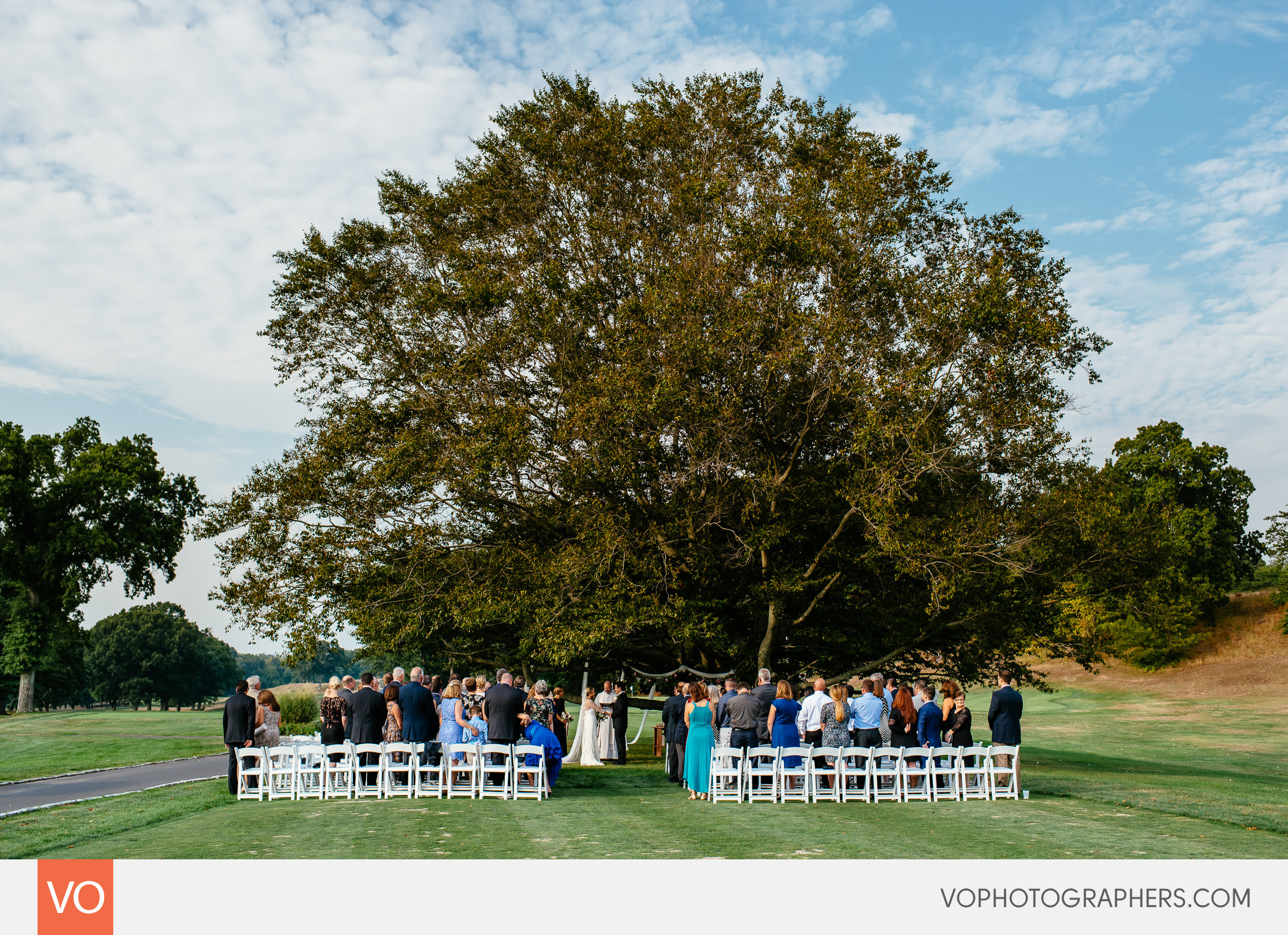 Wouldn't you agree that this ceremony location is absolutely amazing? Such a beautiful spot to tie the knot.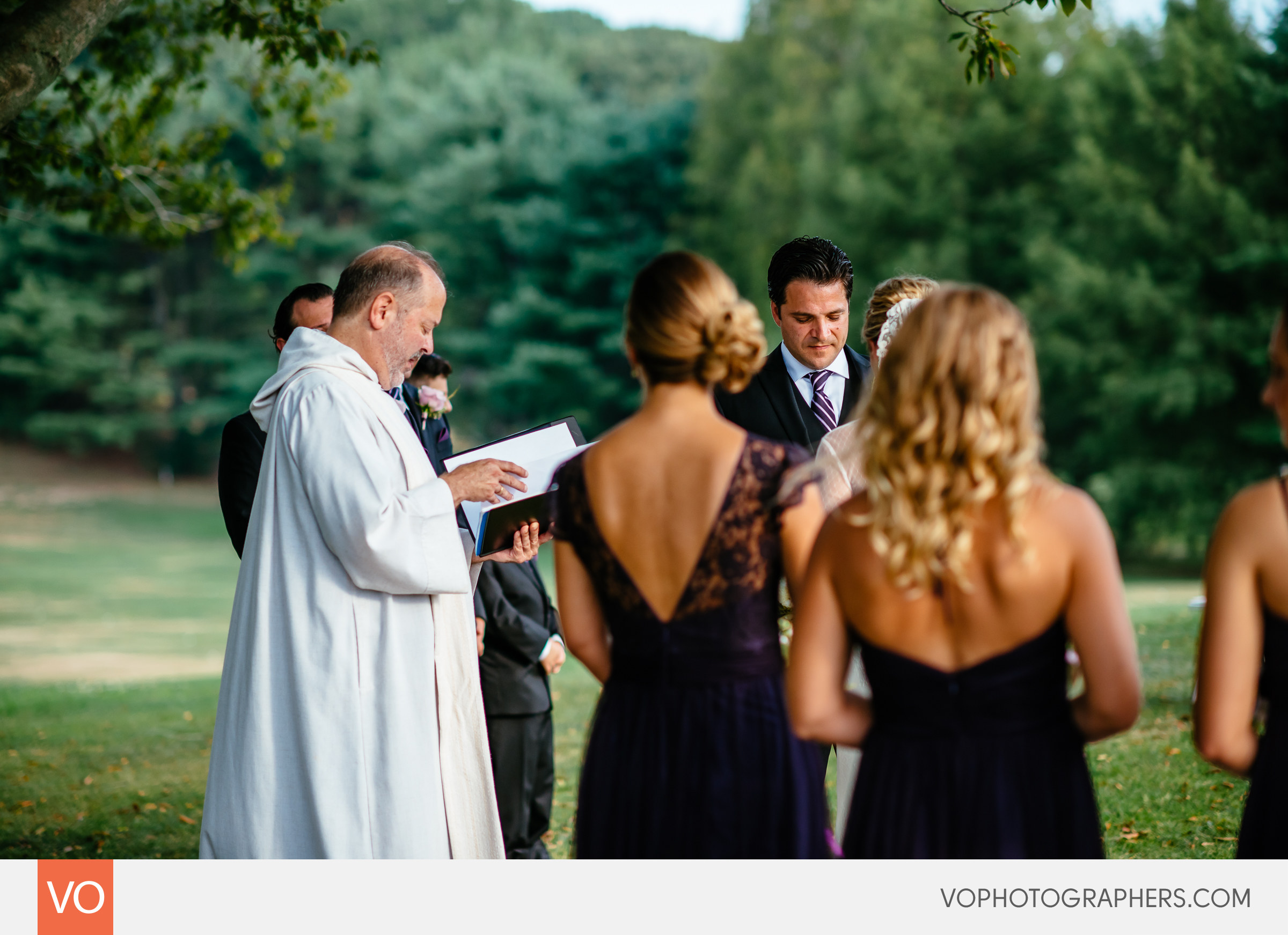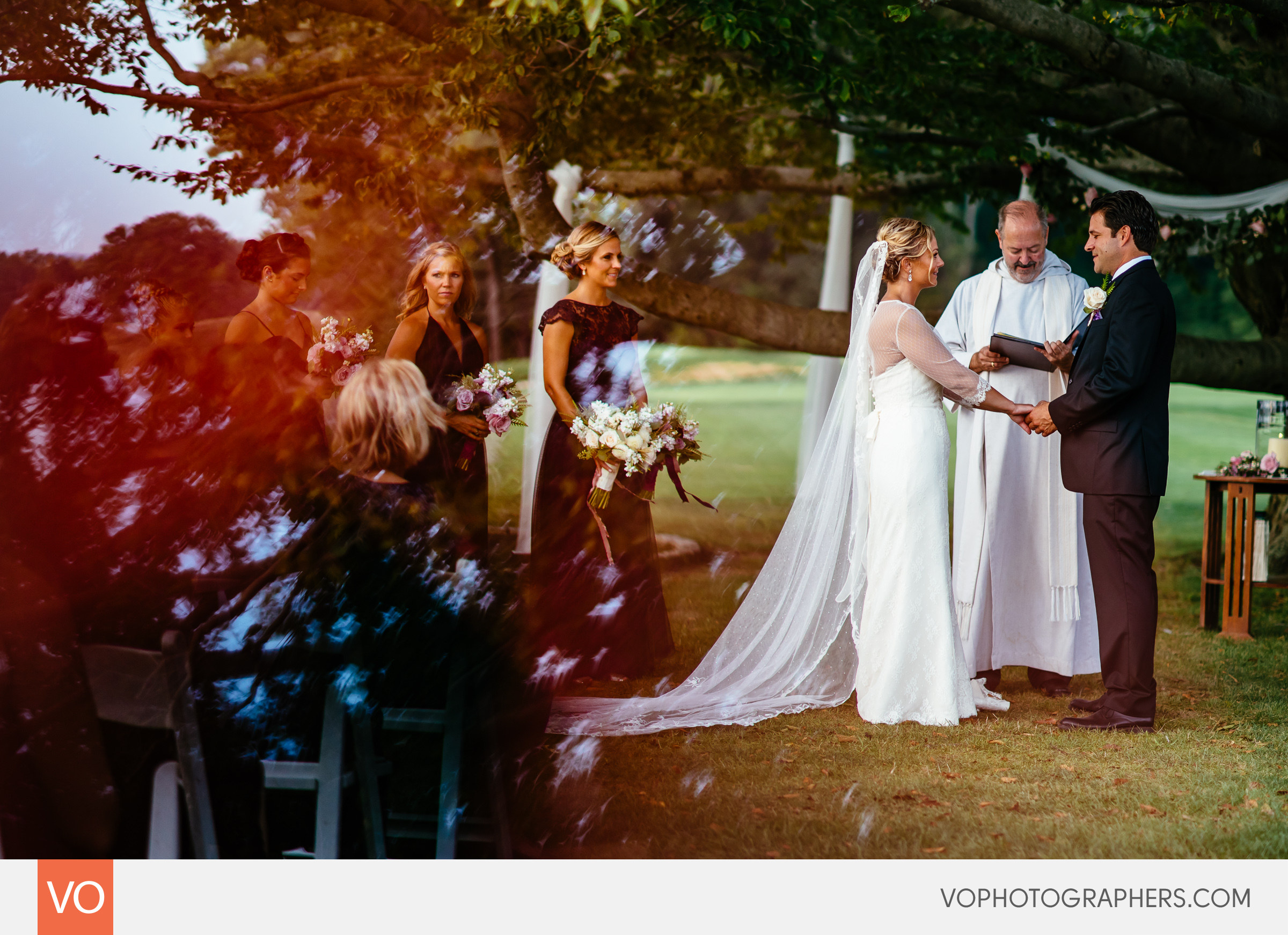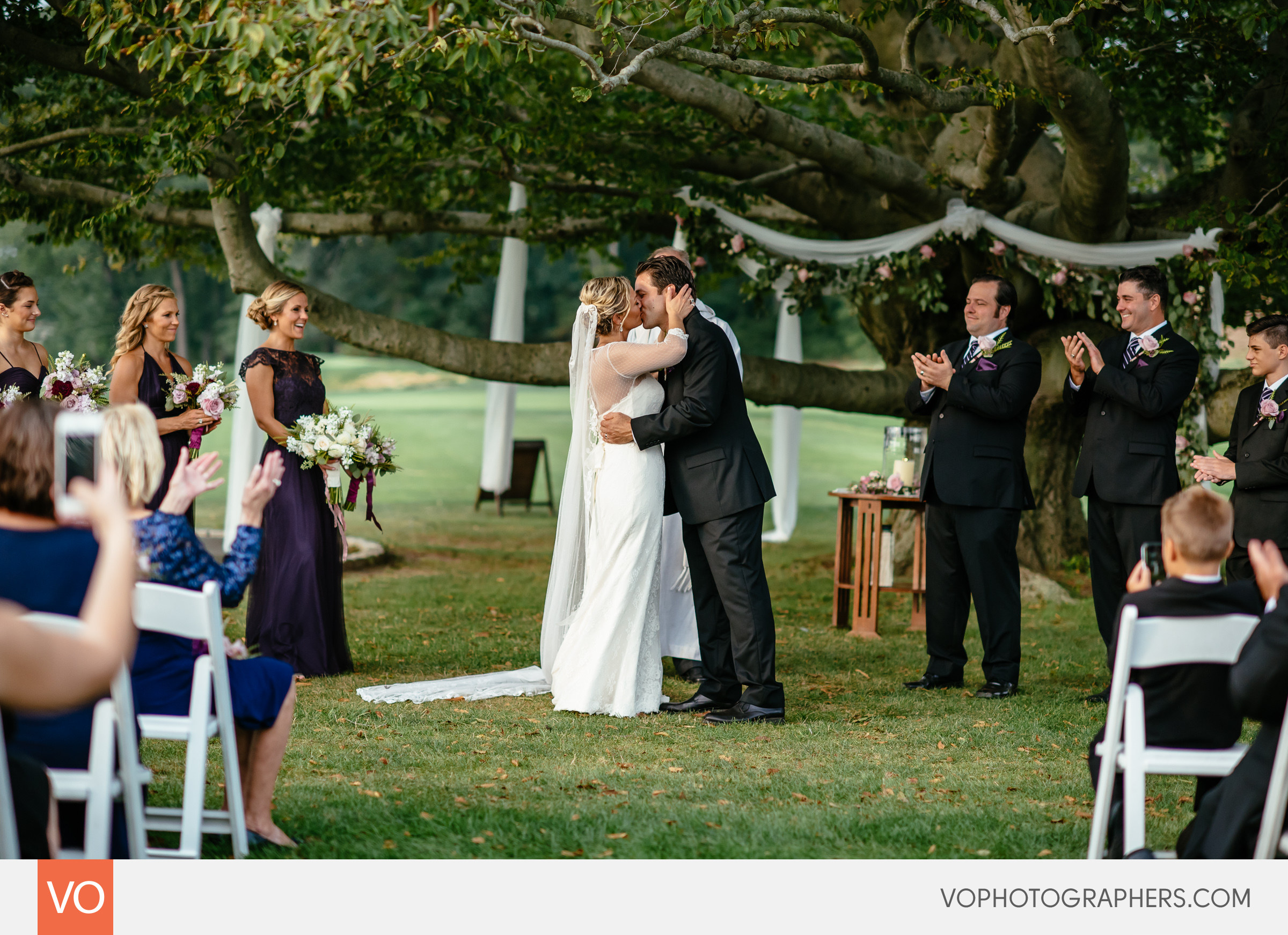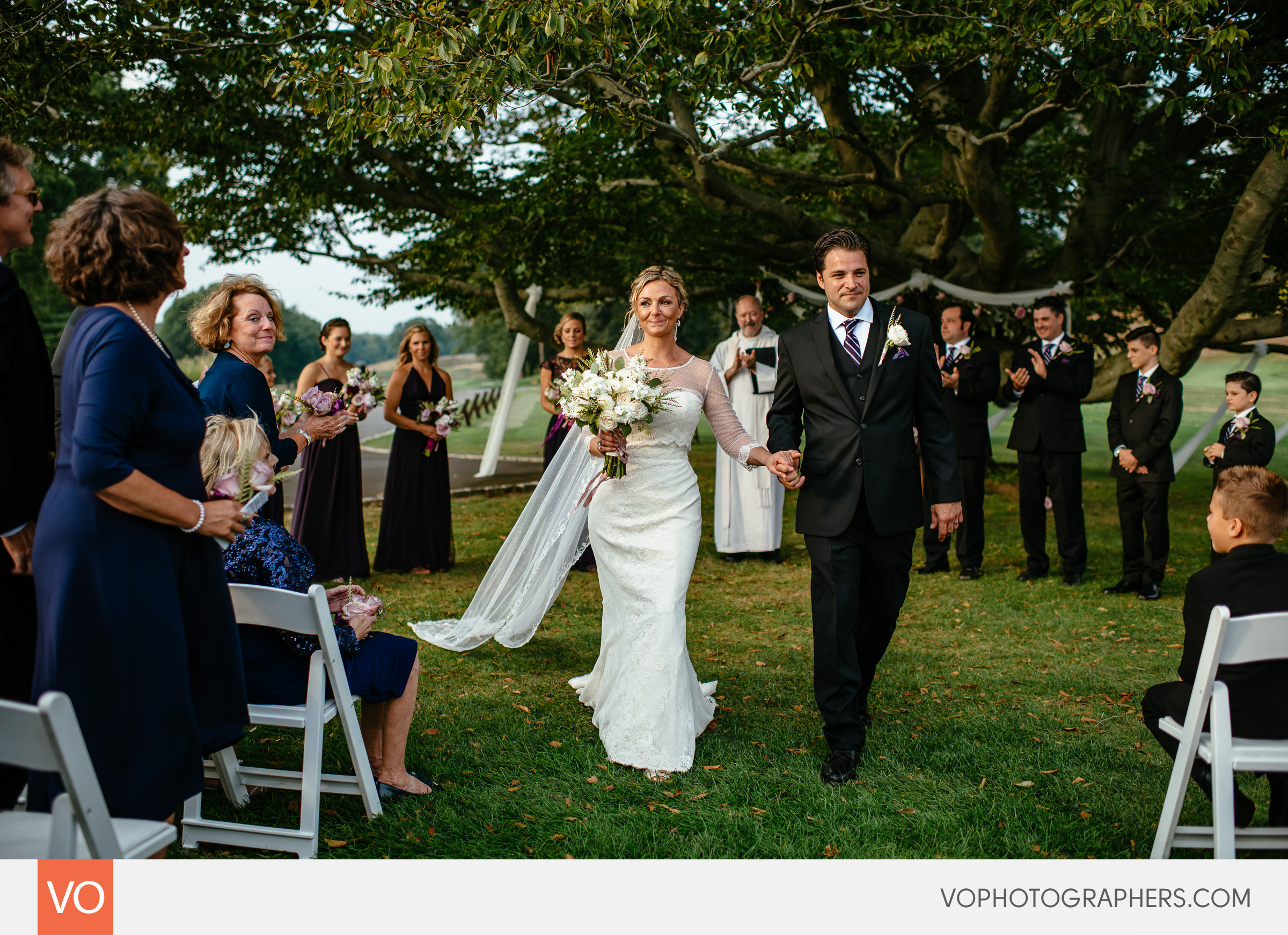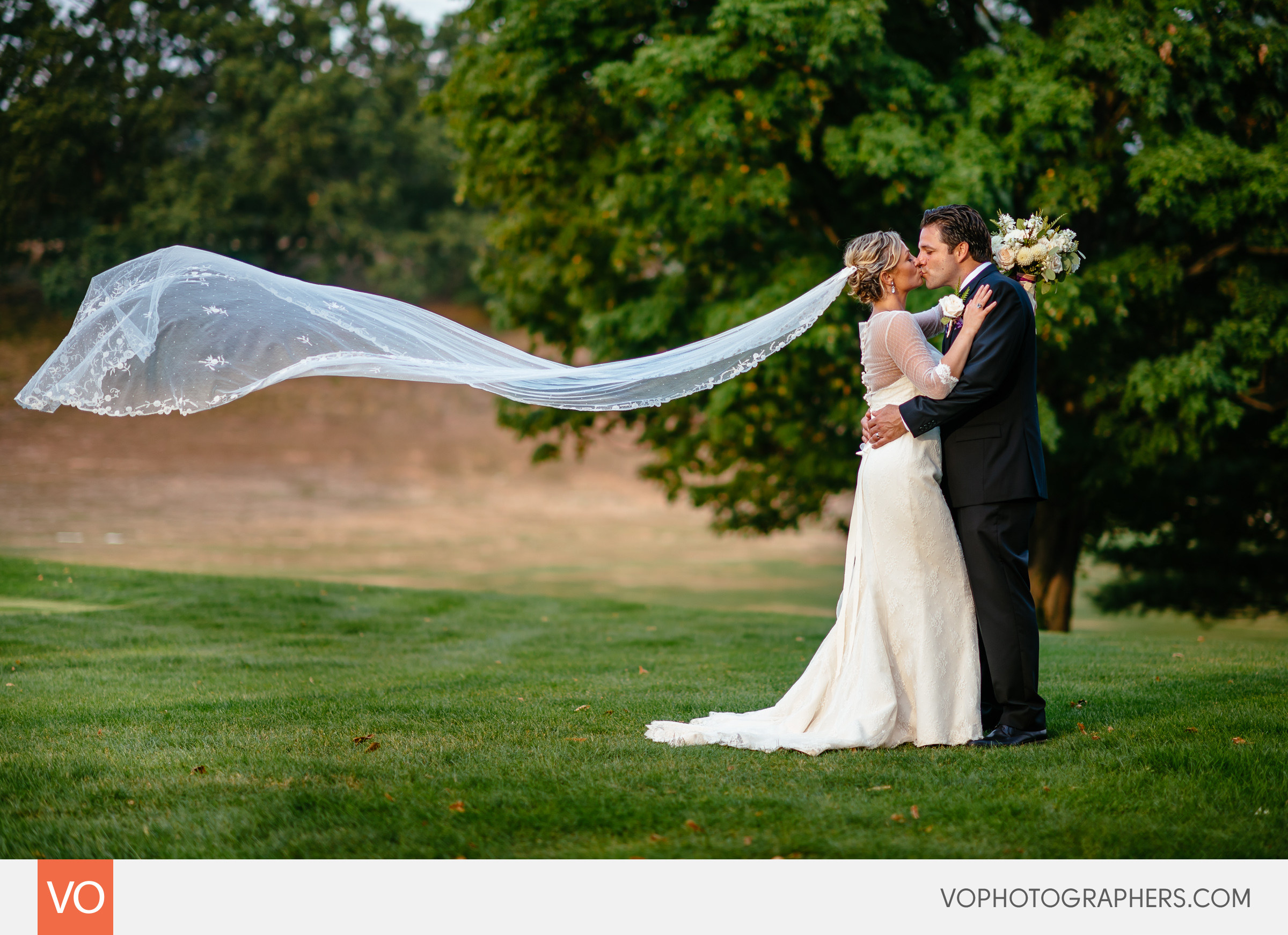 Long veil equals awesome pictures especially if you hire incredible wedding photographers =).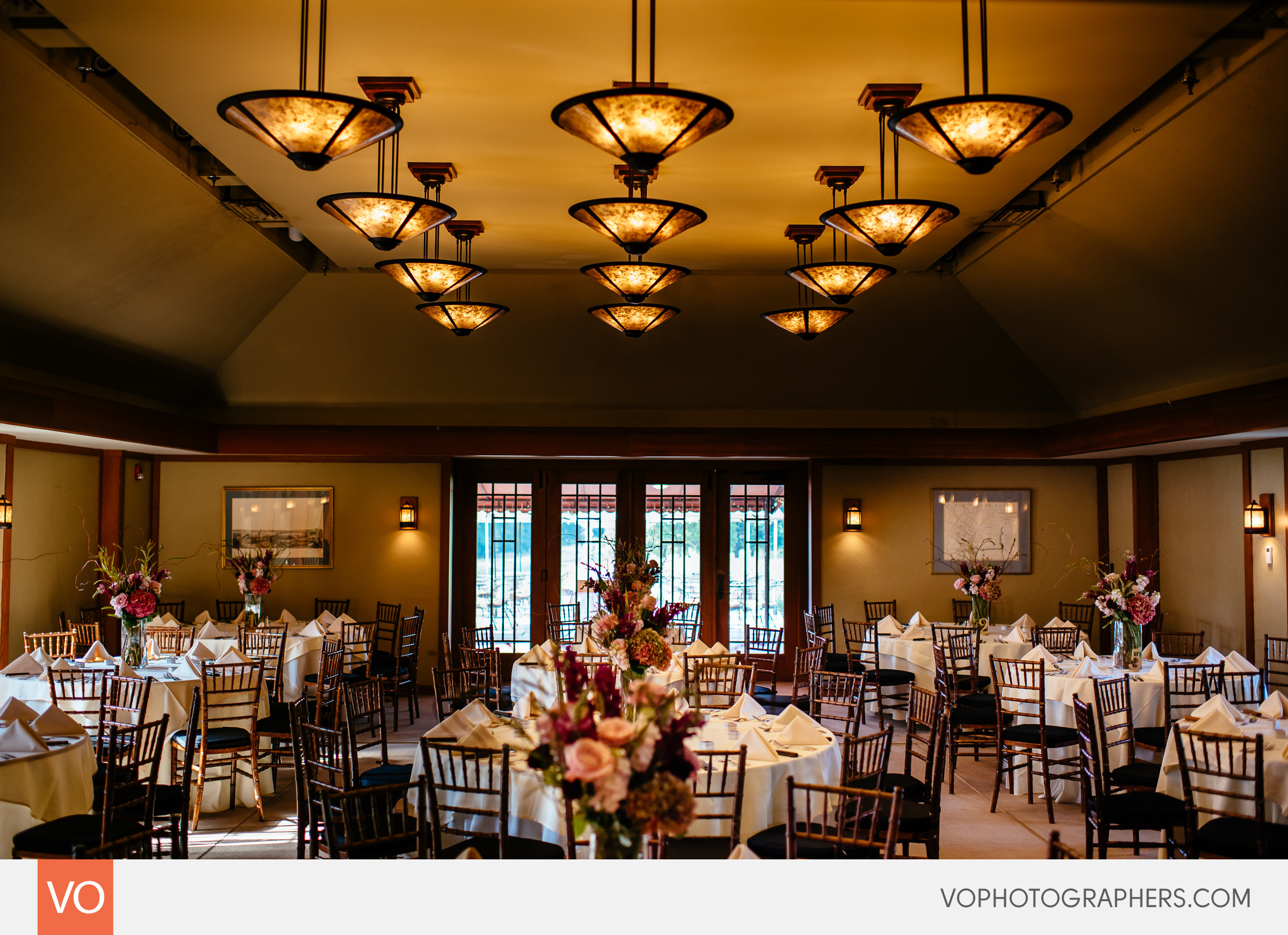 Reception setup at New Haven Country Club.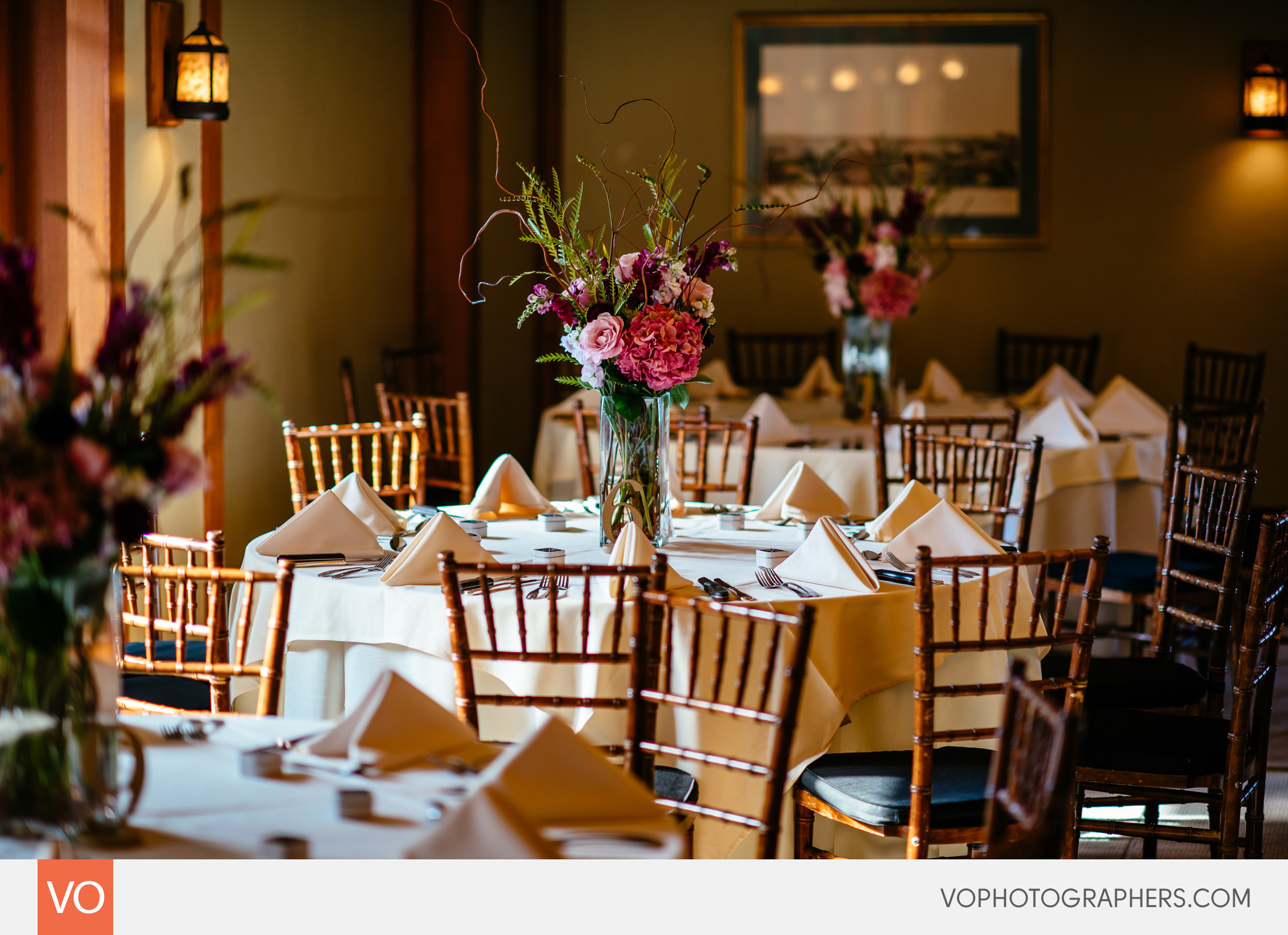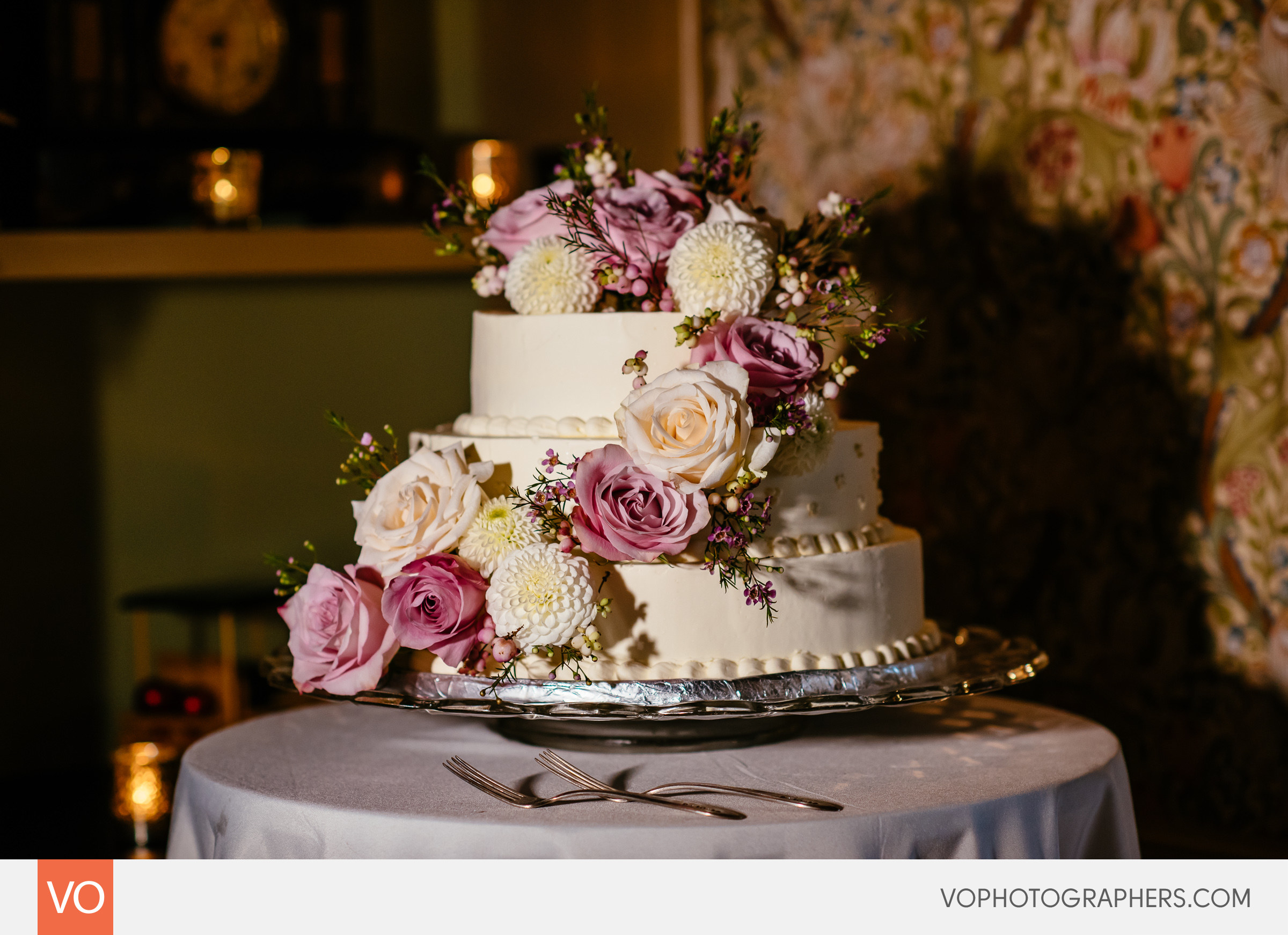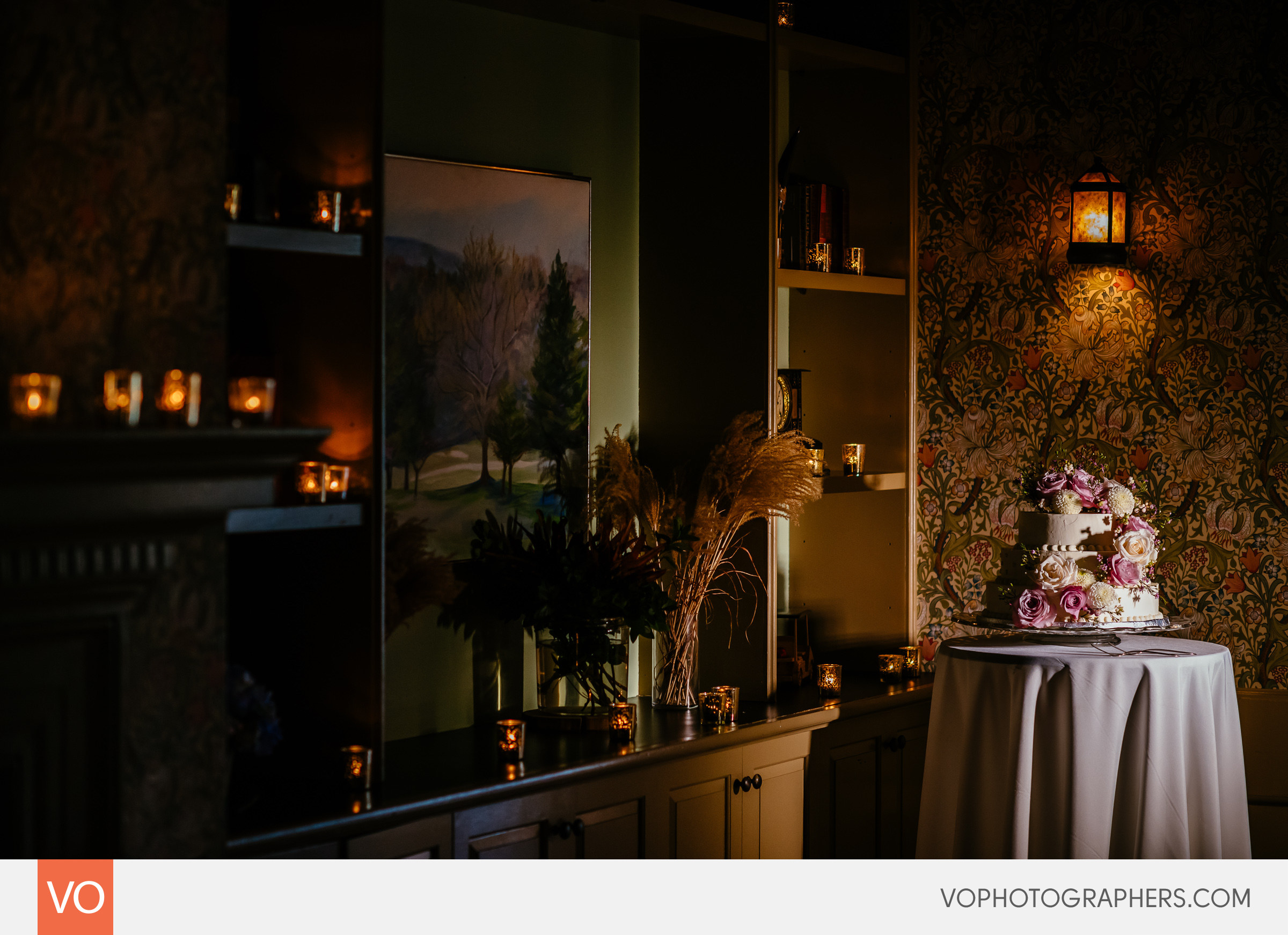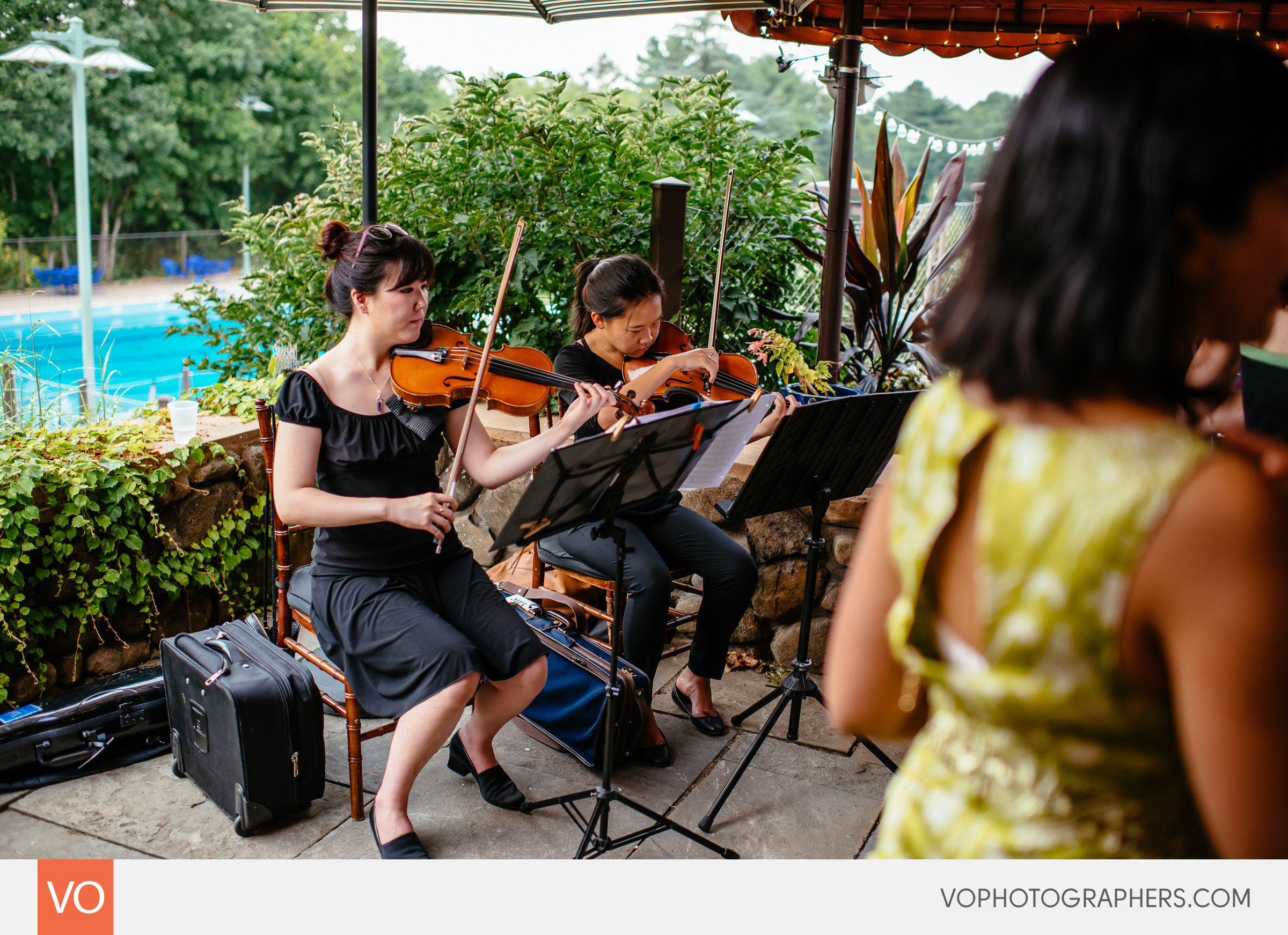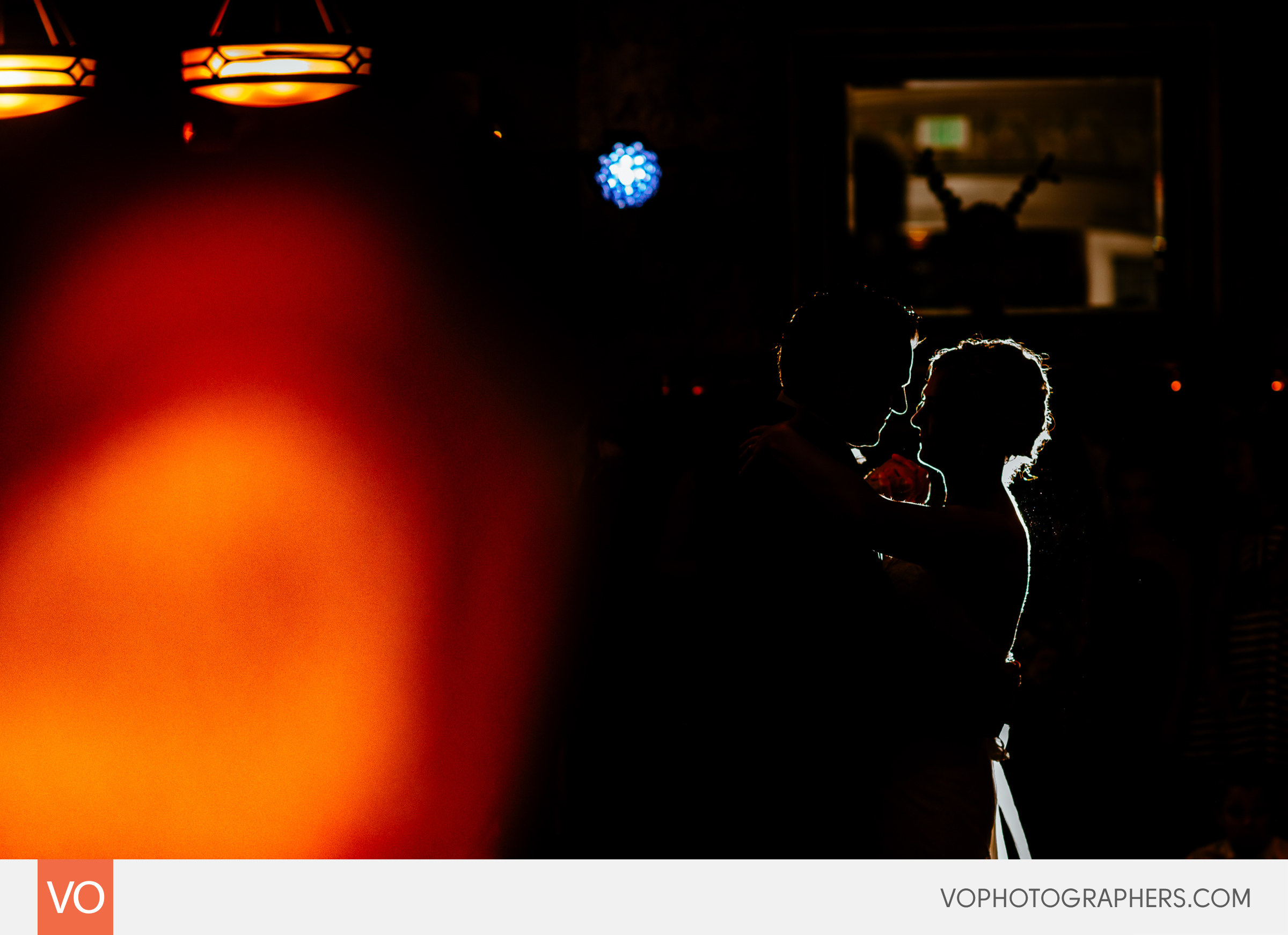 Bride and groom dance for the very first time as husband and wife.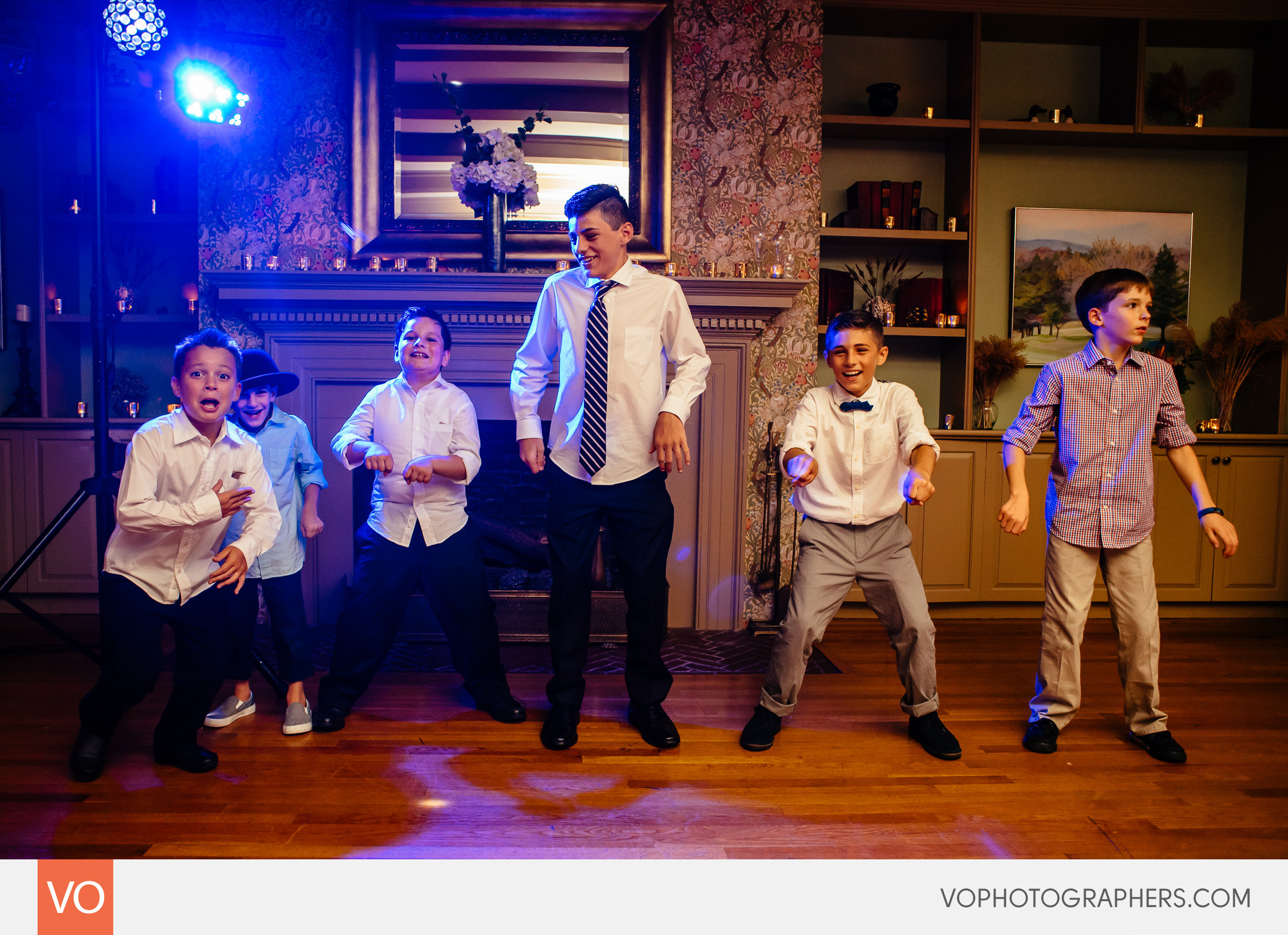 Let the party begin =).