Not everyday we get to photograph a bride and groom on the mountain top.  Sanne + Jeff picked Vermont's Mount Snow as a location for their wedding. The views were just breathtaking. Partly cloudy skies and a cool breeze made the whole experience even better.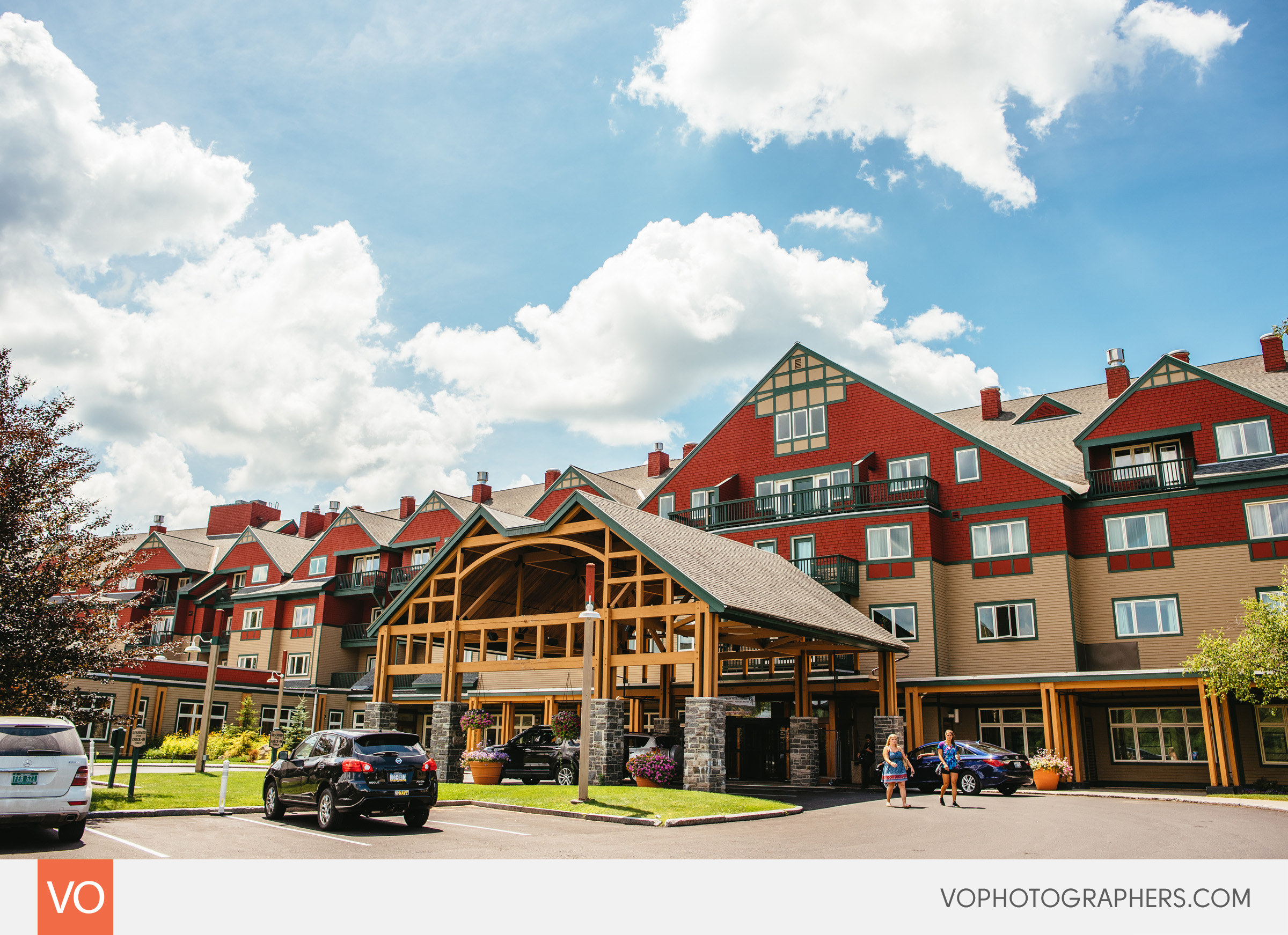 We arrived at the Mt Snow Summit Resort early morning. This place isn't as busy in the summer as it is in the winter, but that was a good thing. We took a 20 minute ski-lift ride to the summit, to photograph the first look.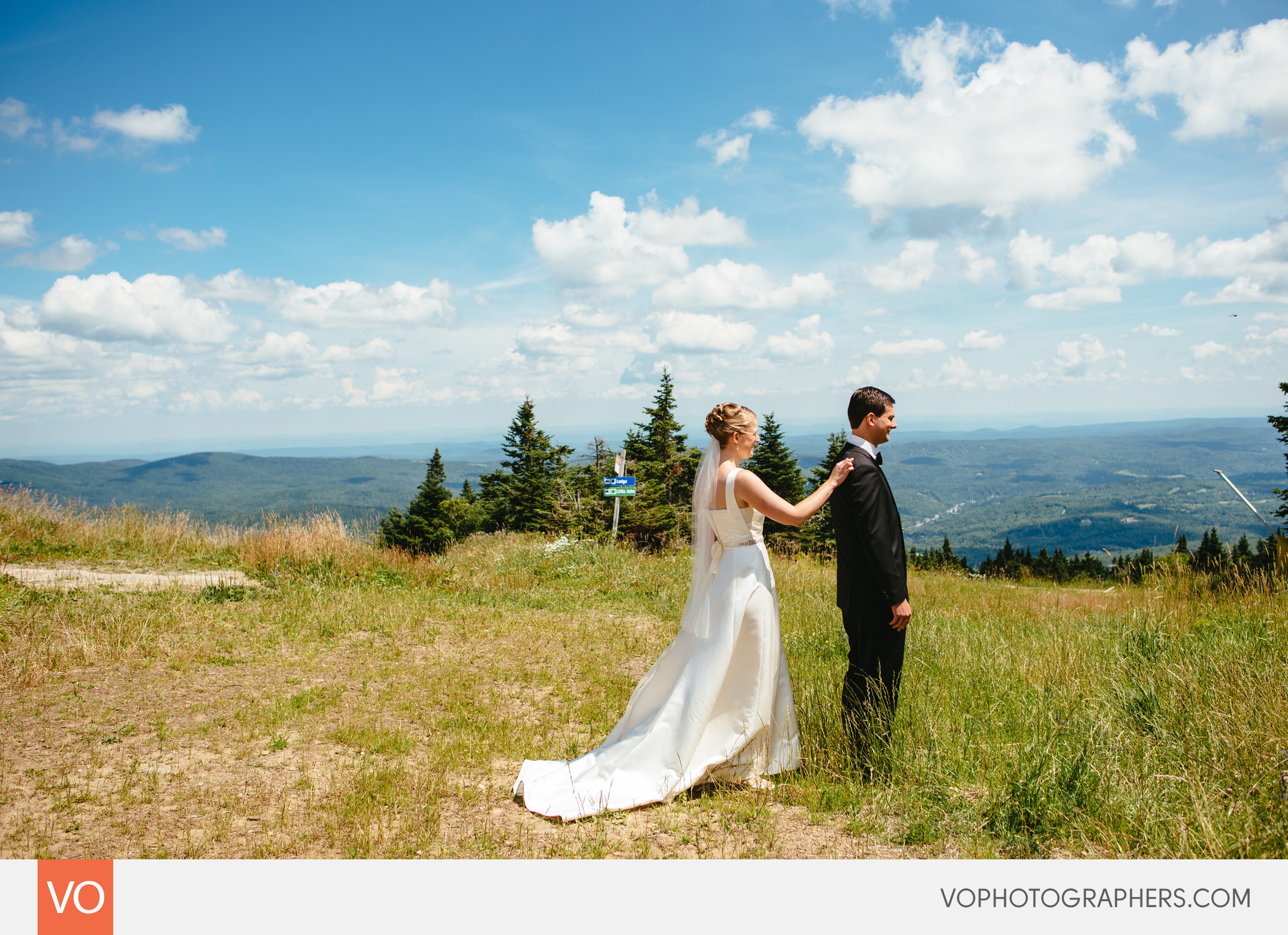 Isn't it gorgeous?  Bride and Groom wanted to get married in a special place. This was definitely it.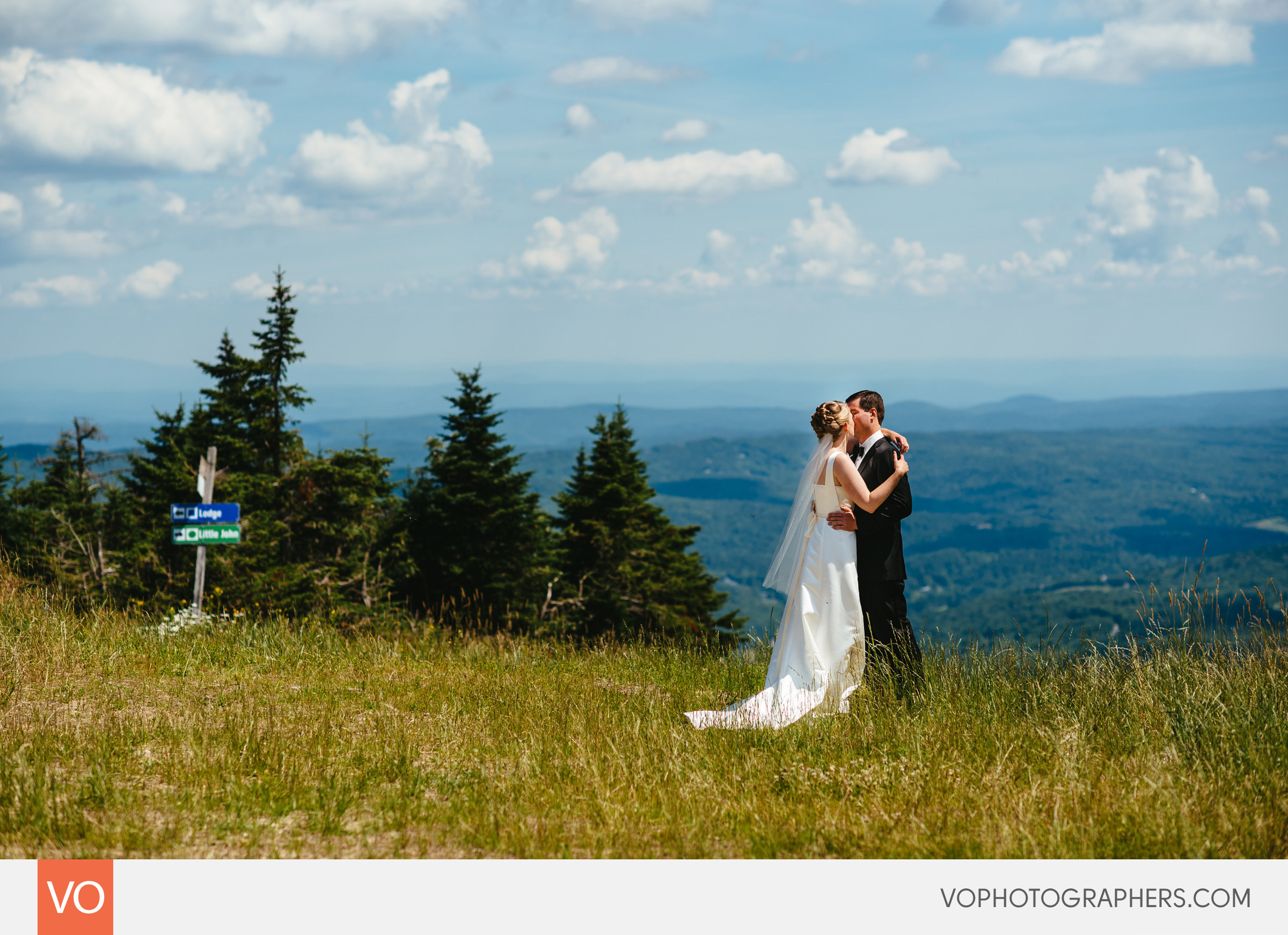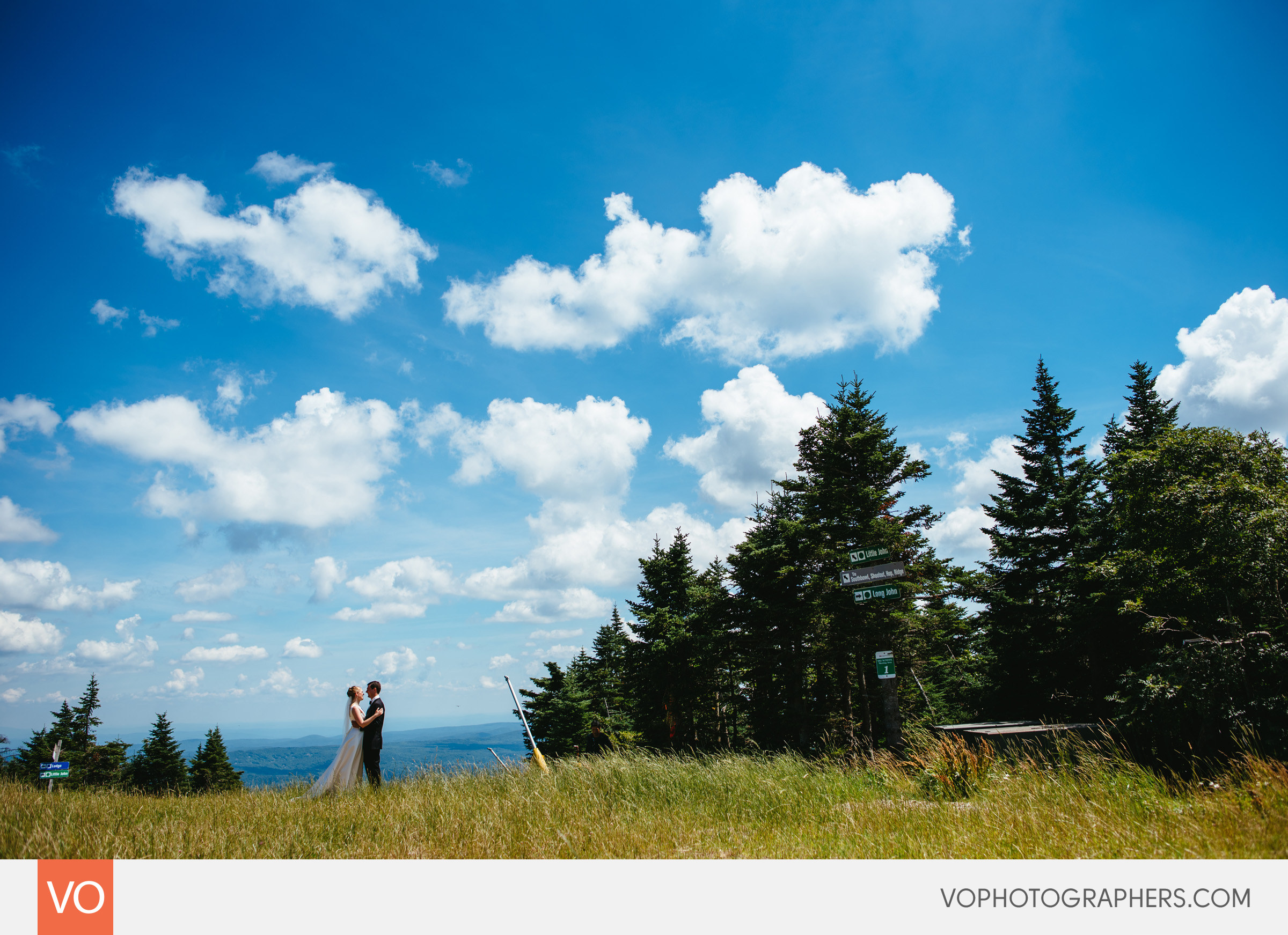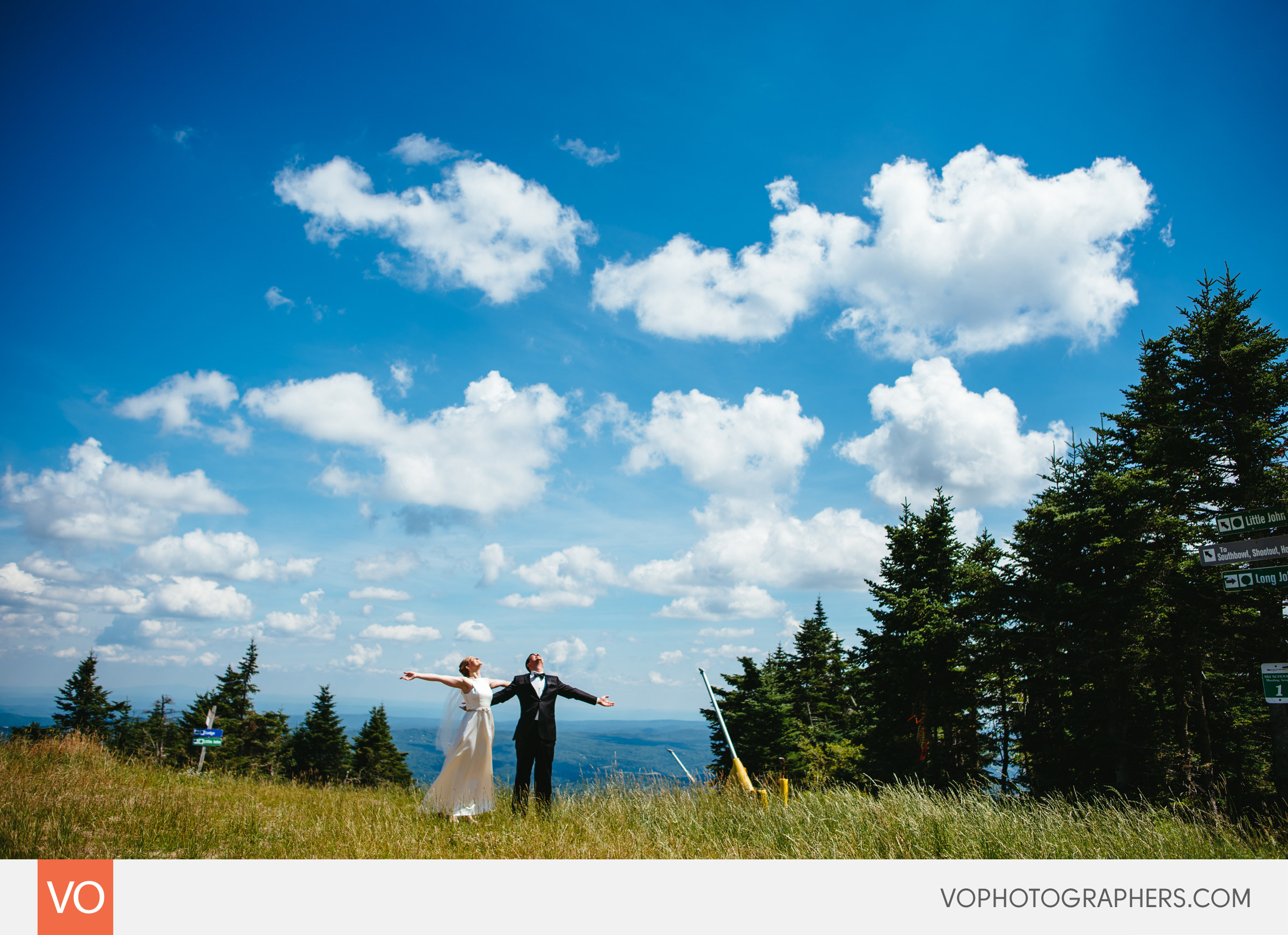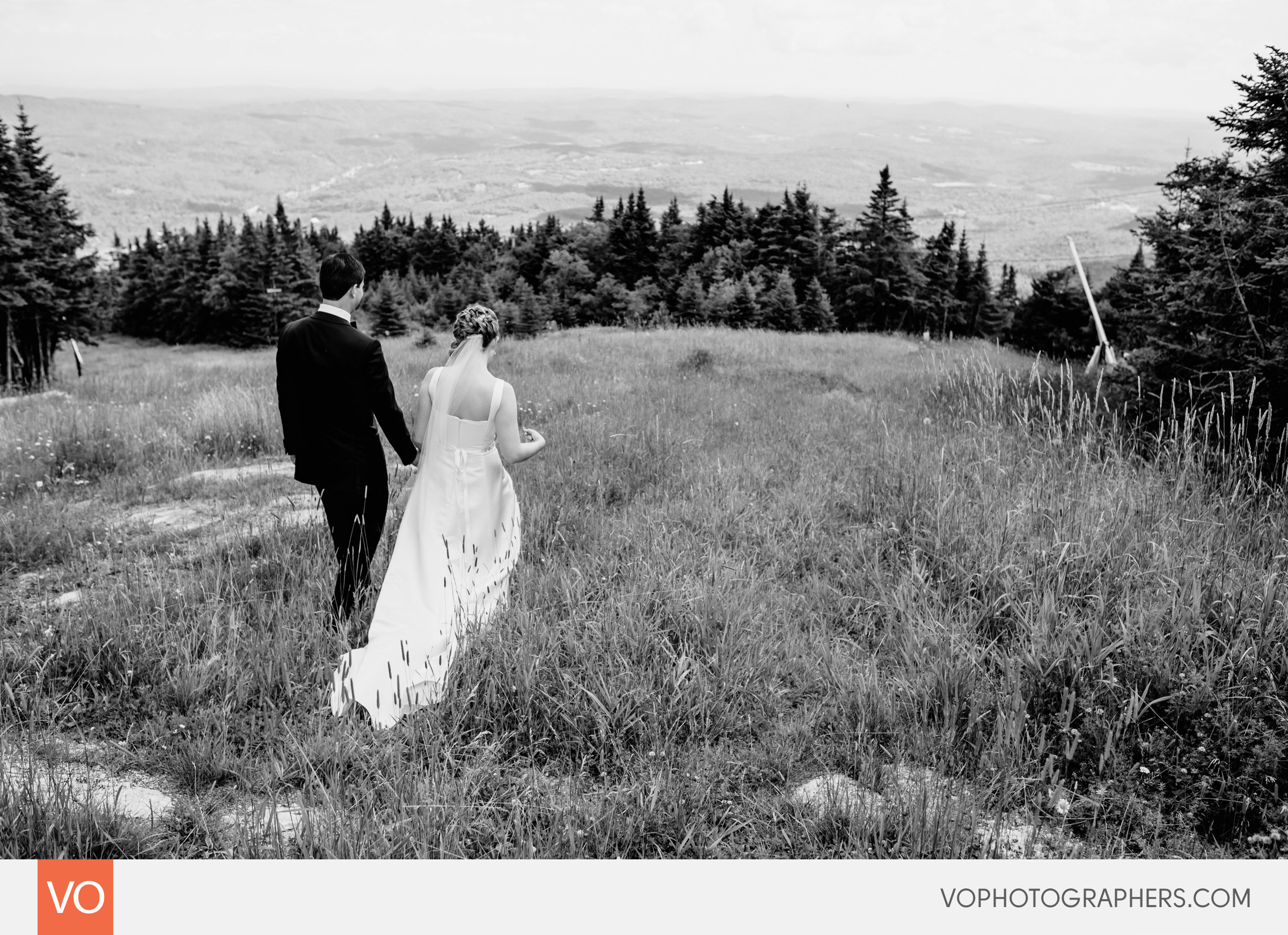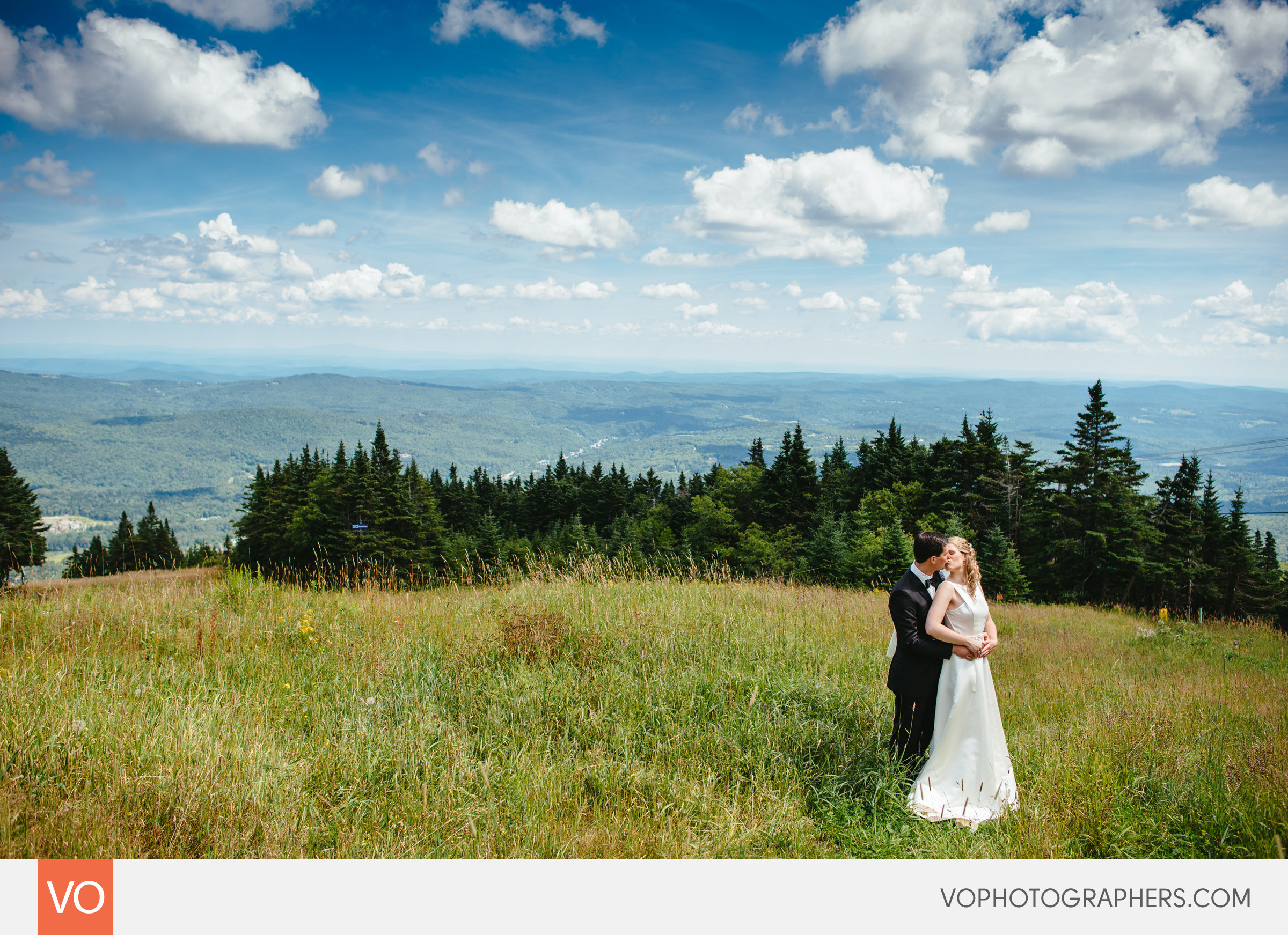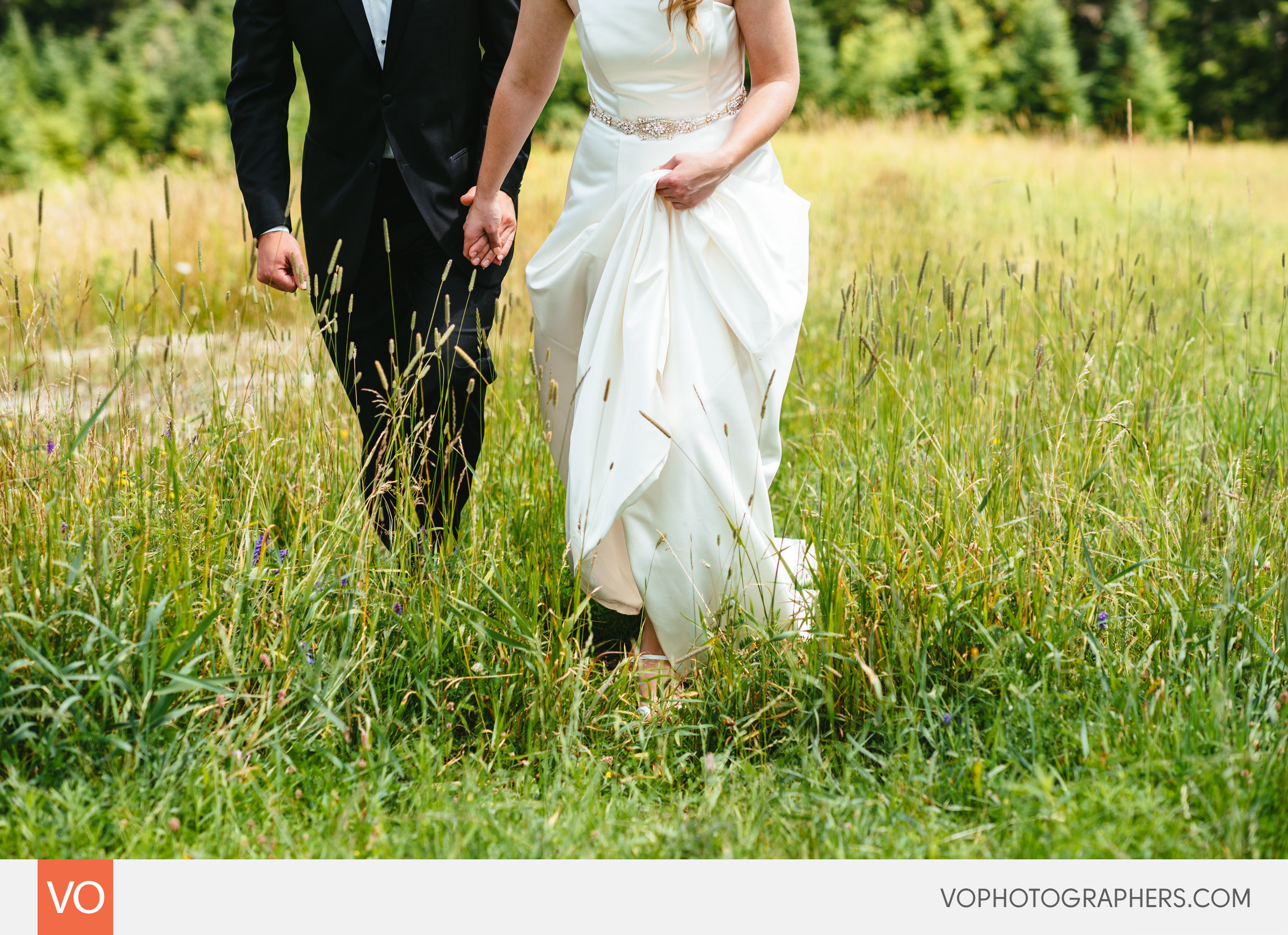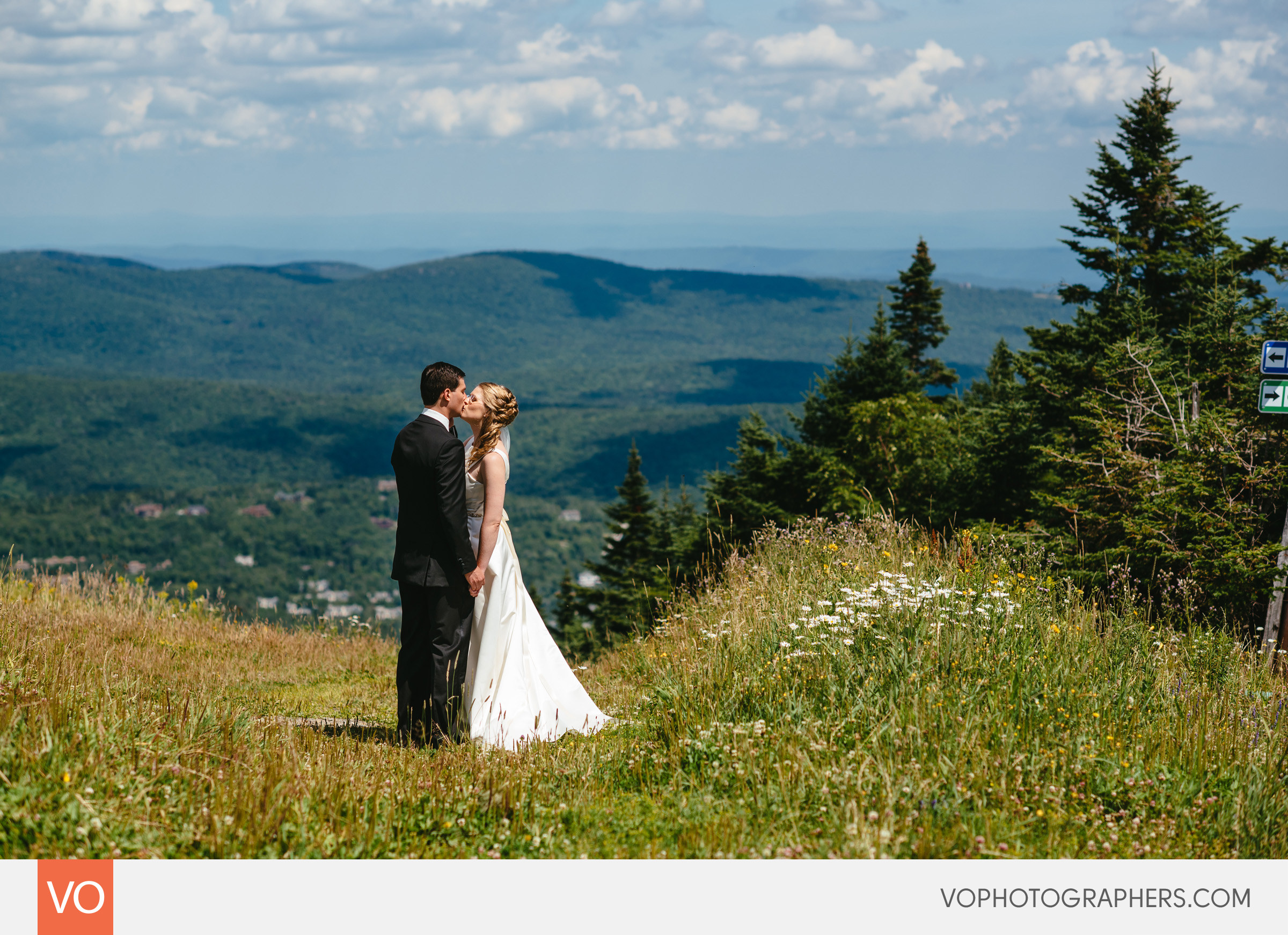 Mt Snow area has amazing views.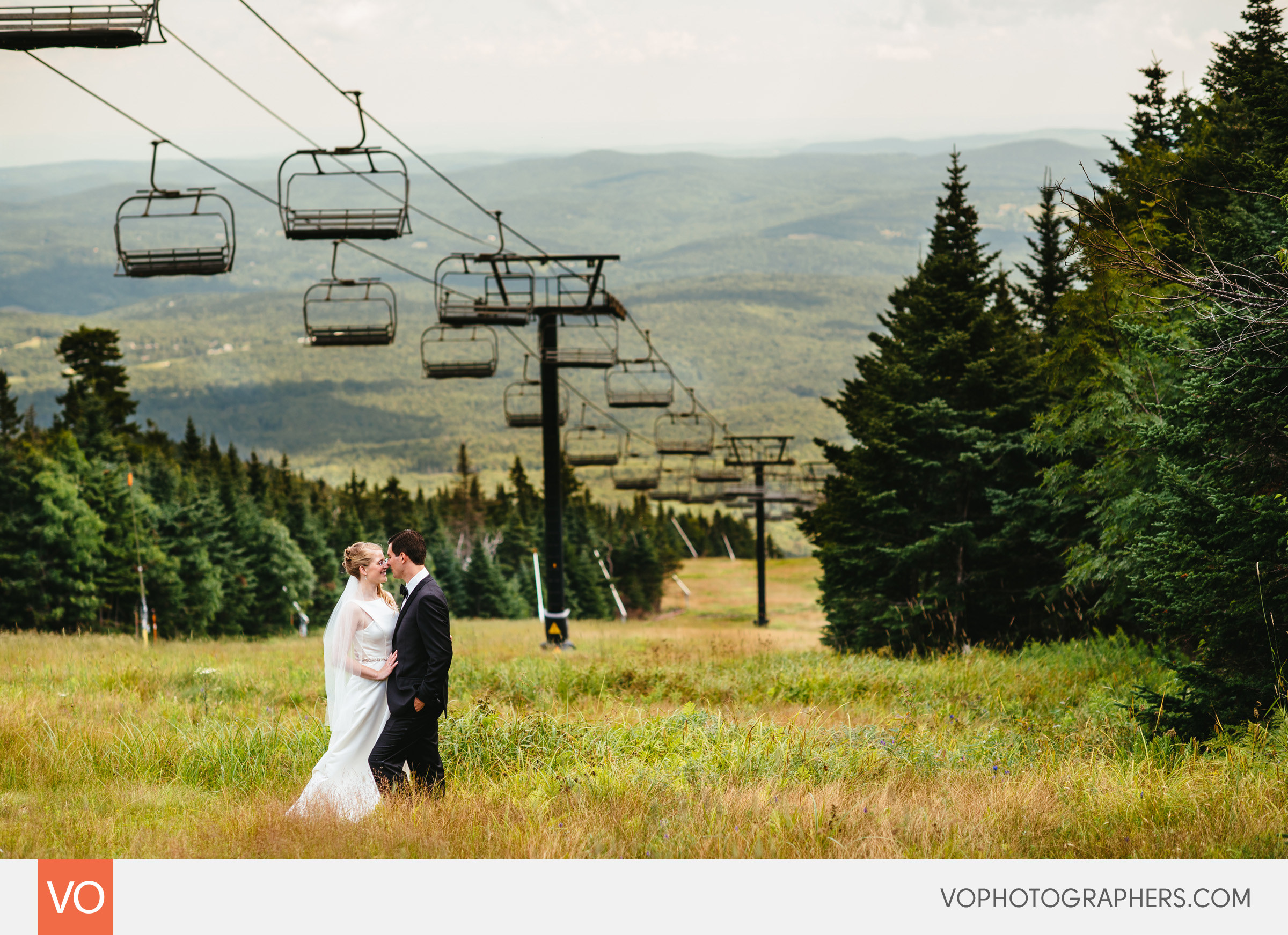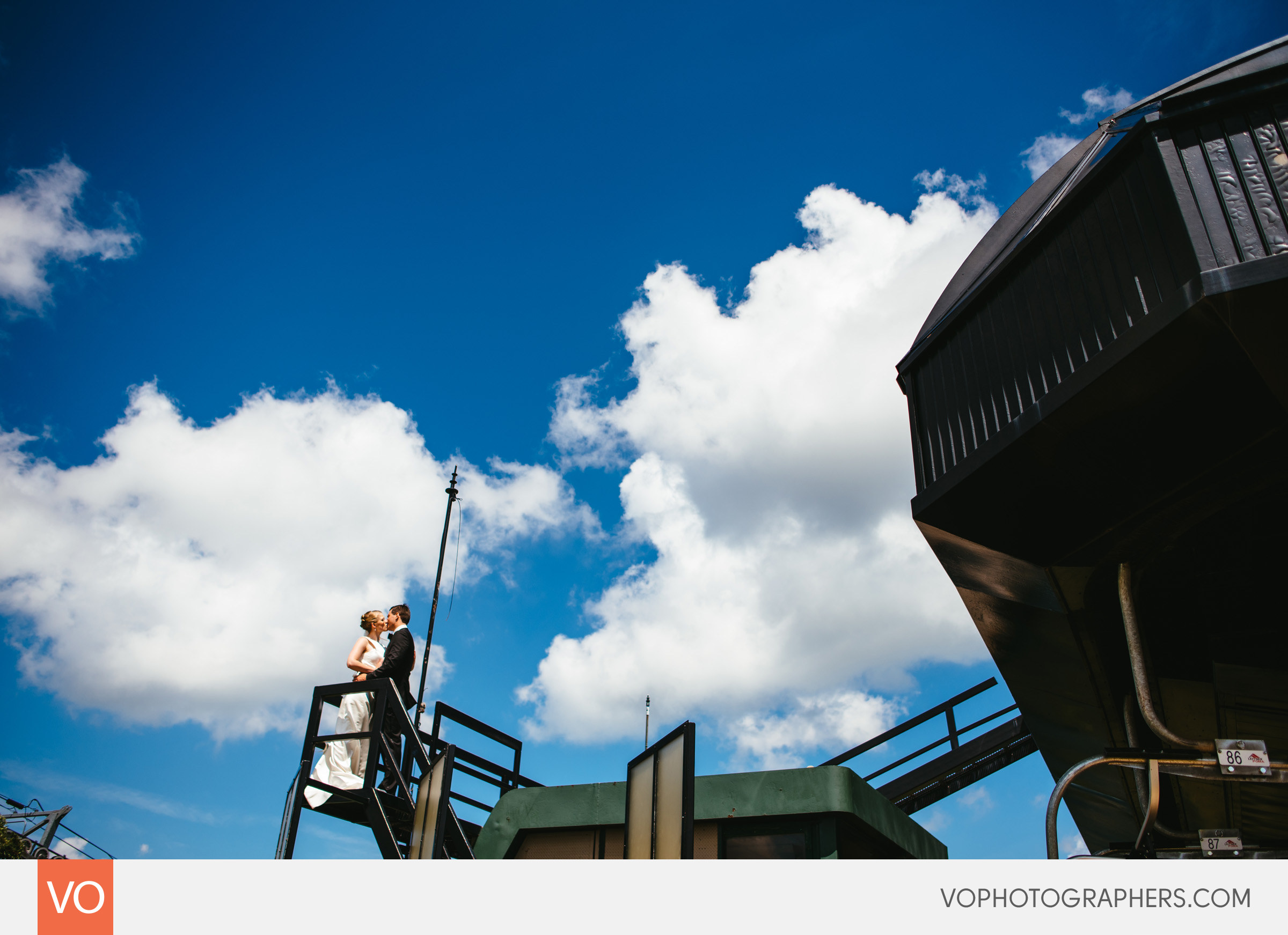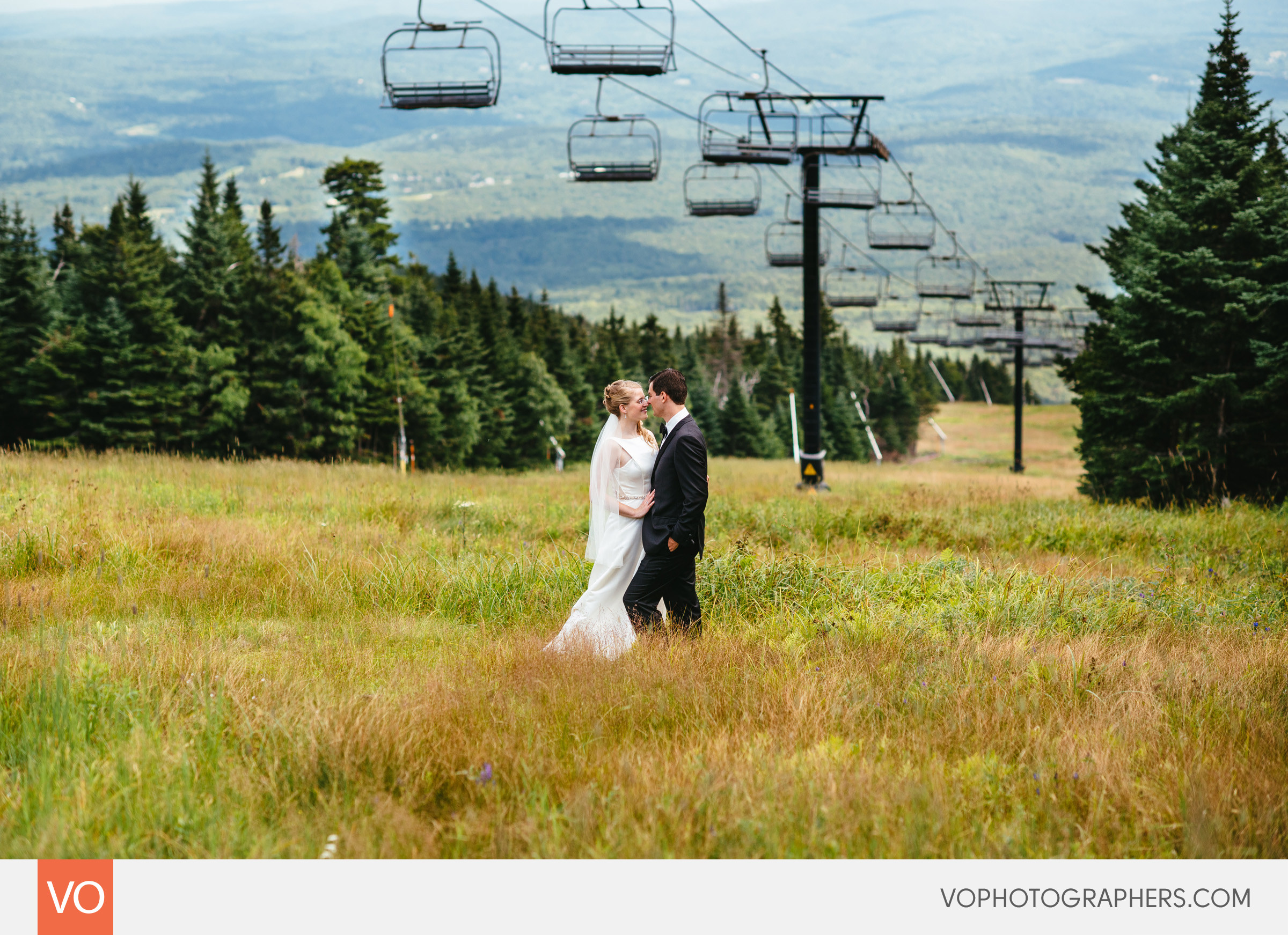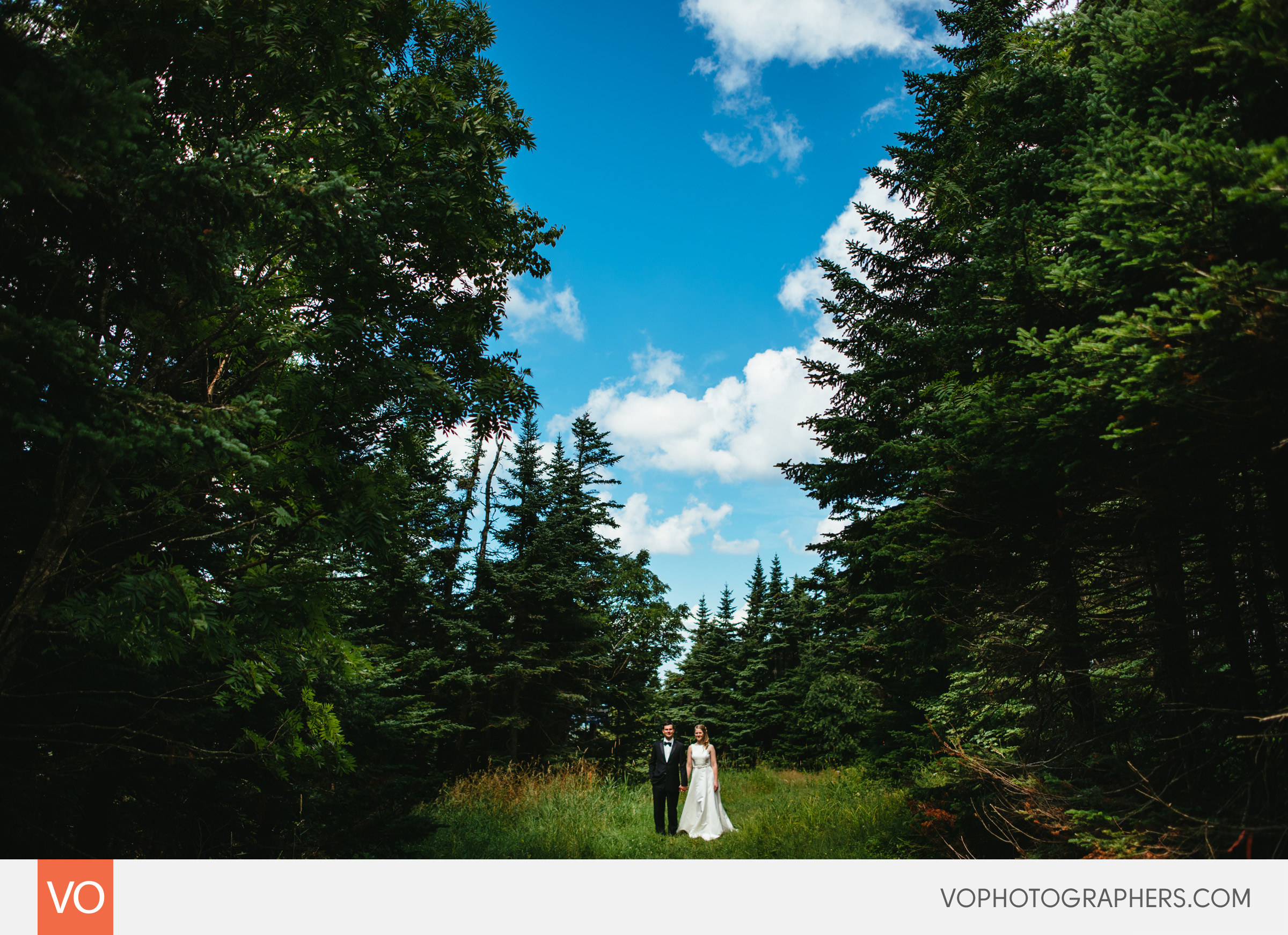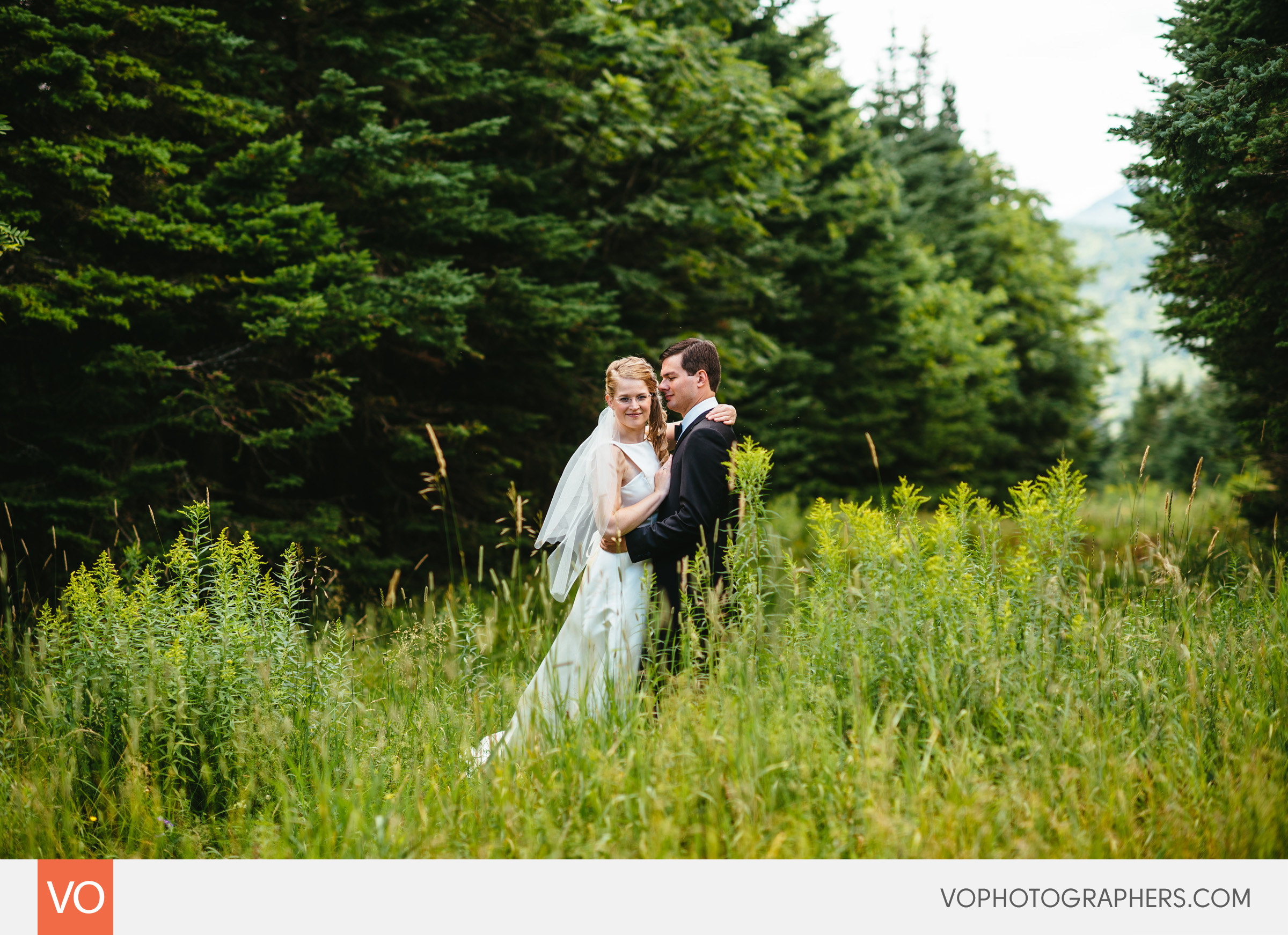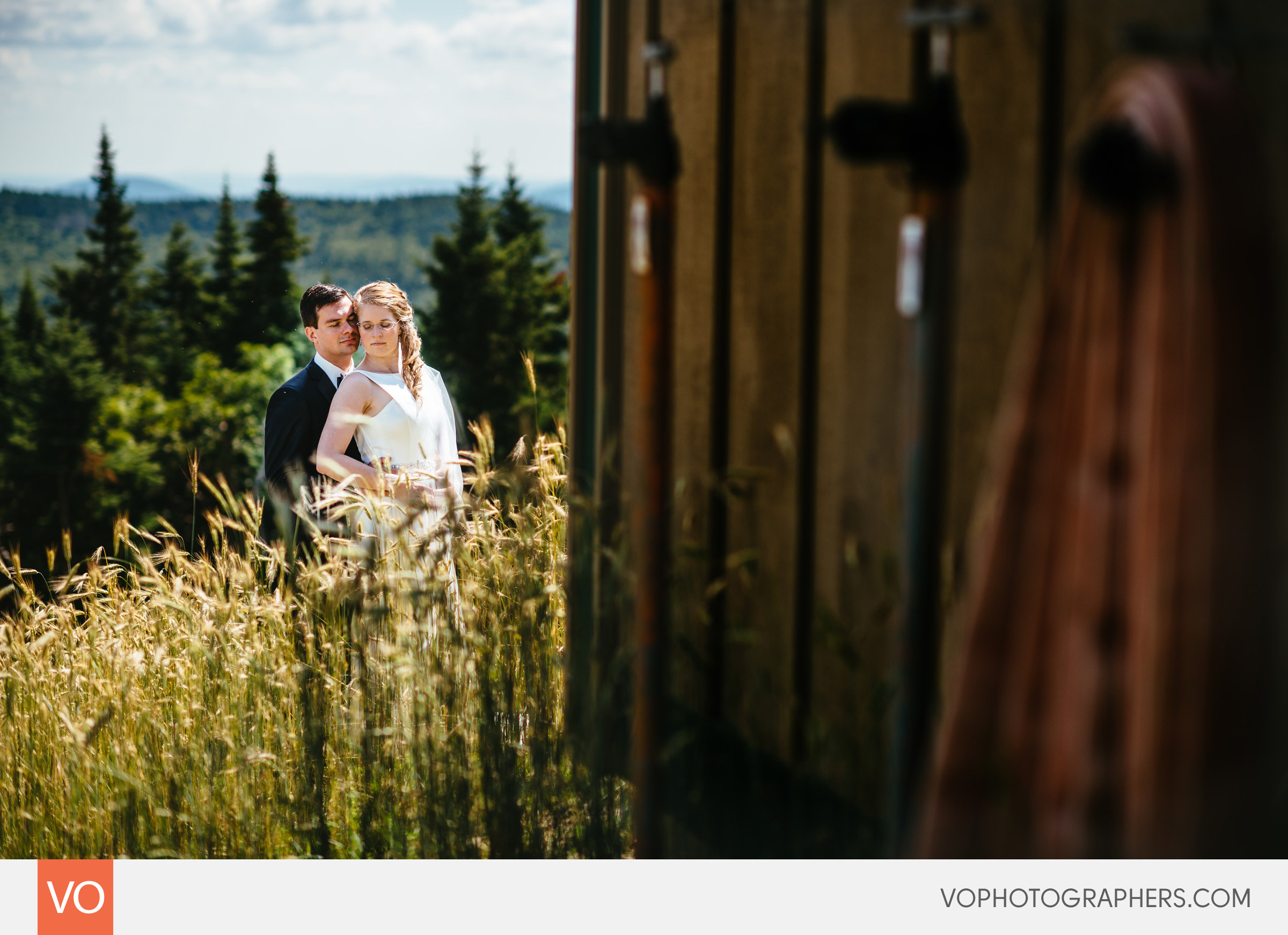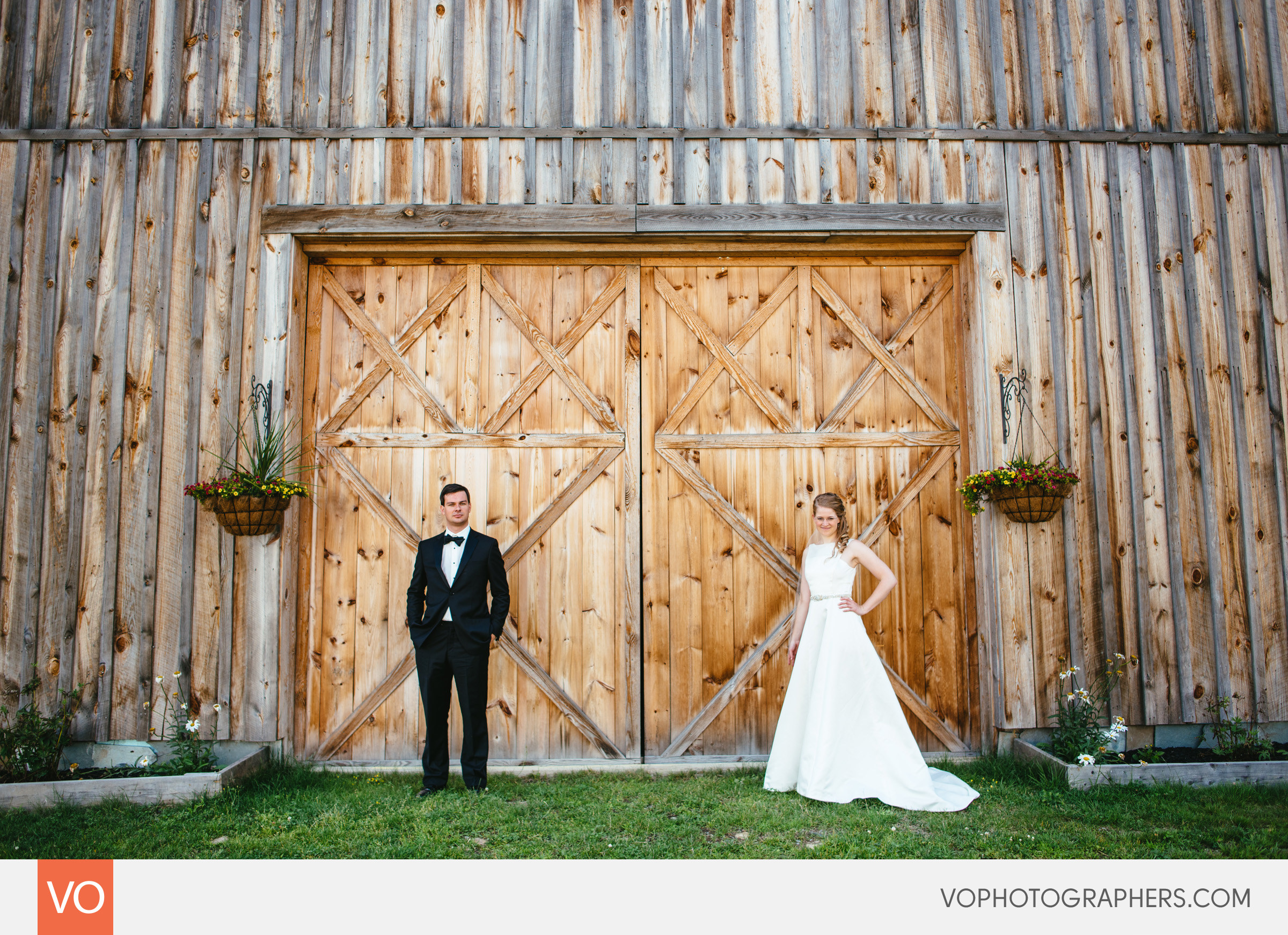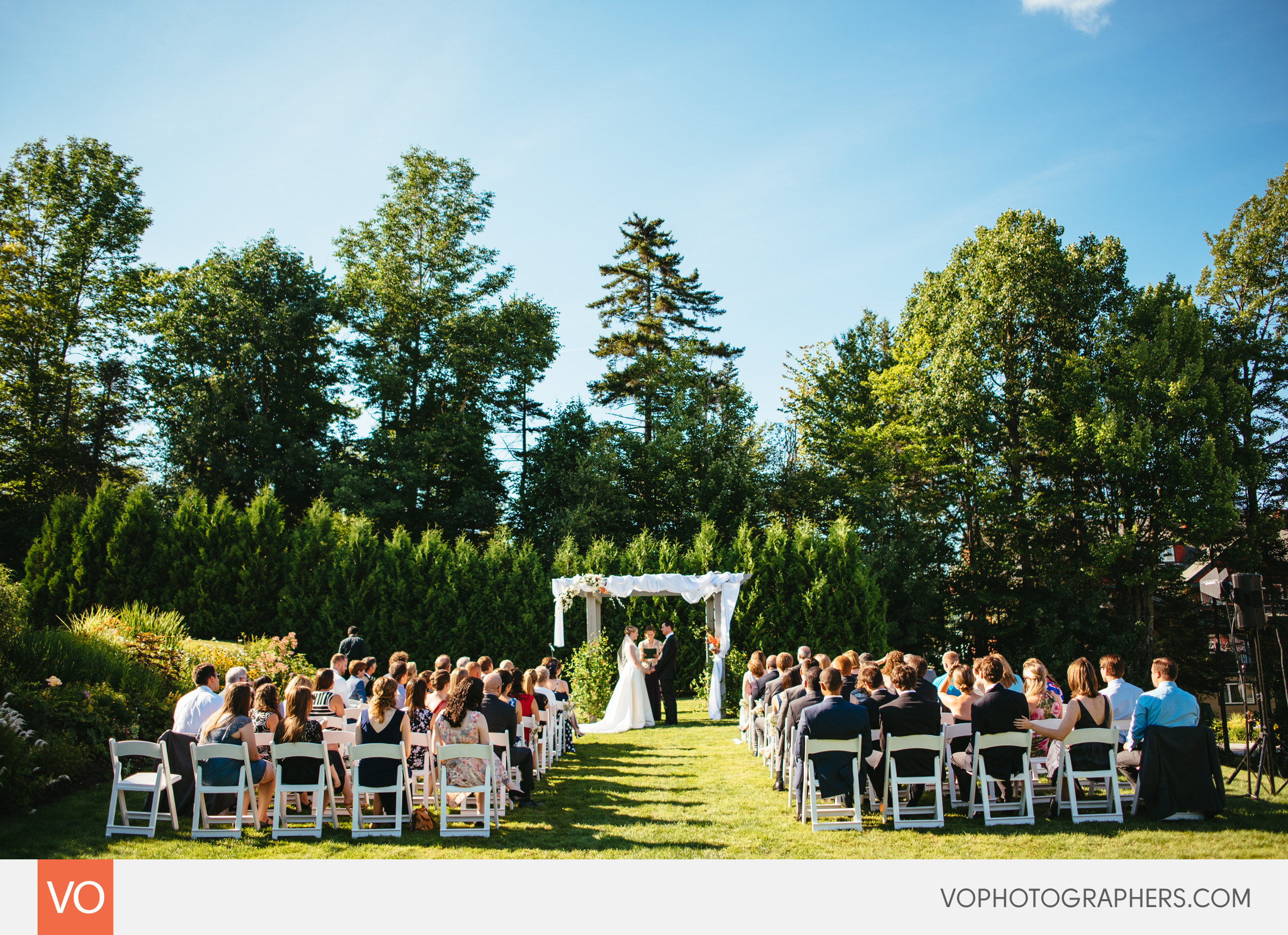 The wedding ceremony took place in an open area behind the resort.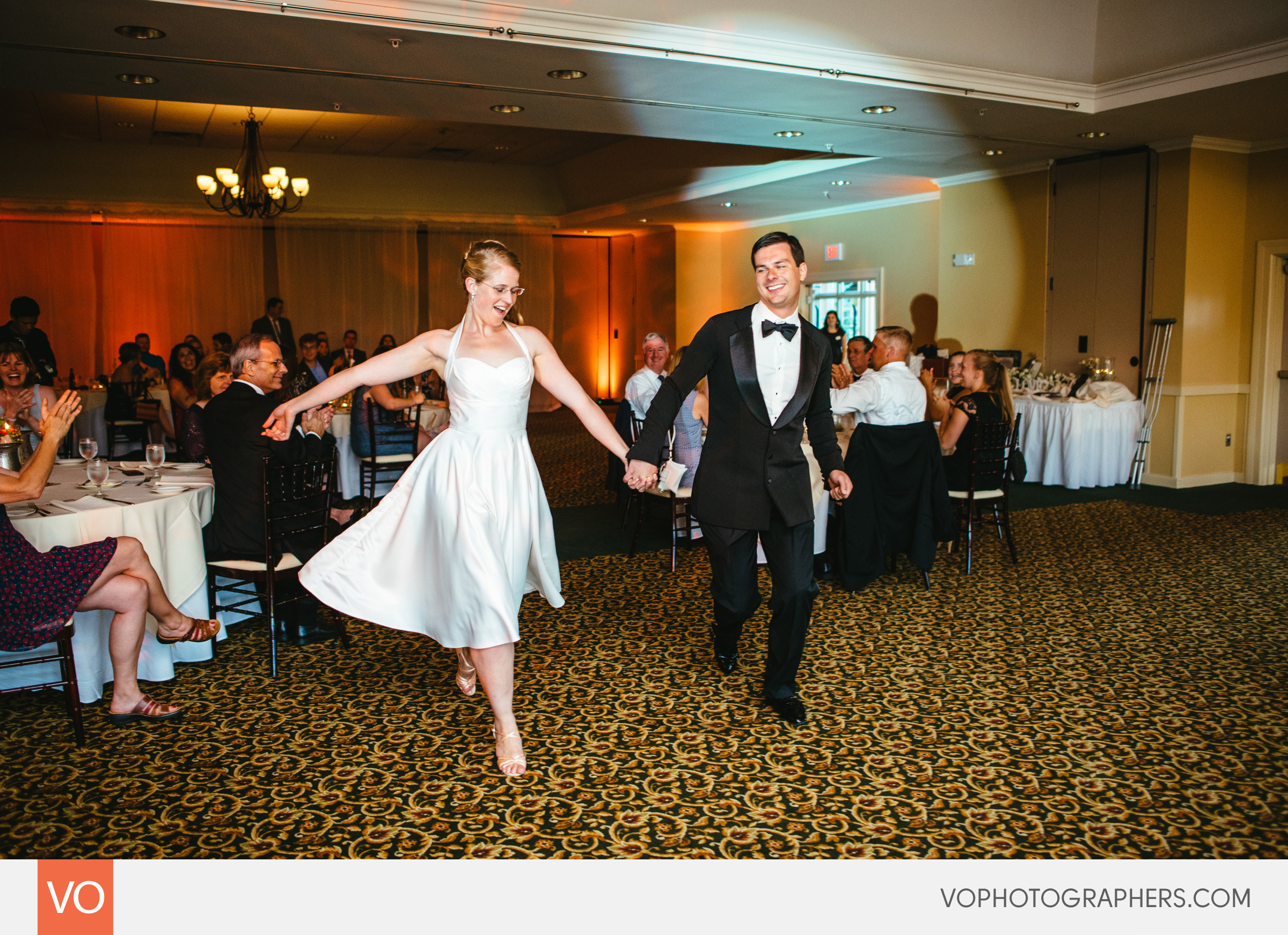 Bride and Groom being introduced as a husband and wife!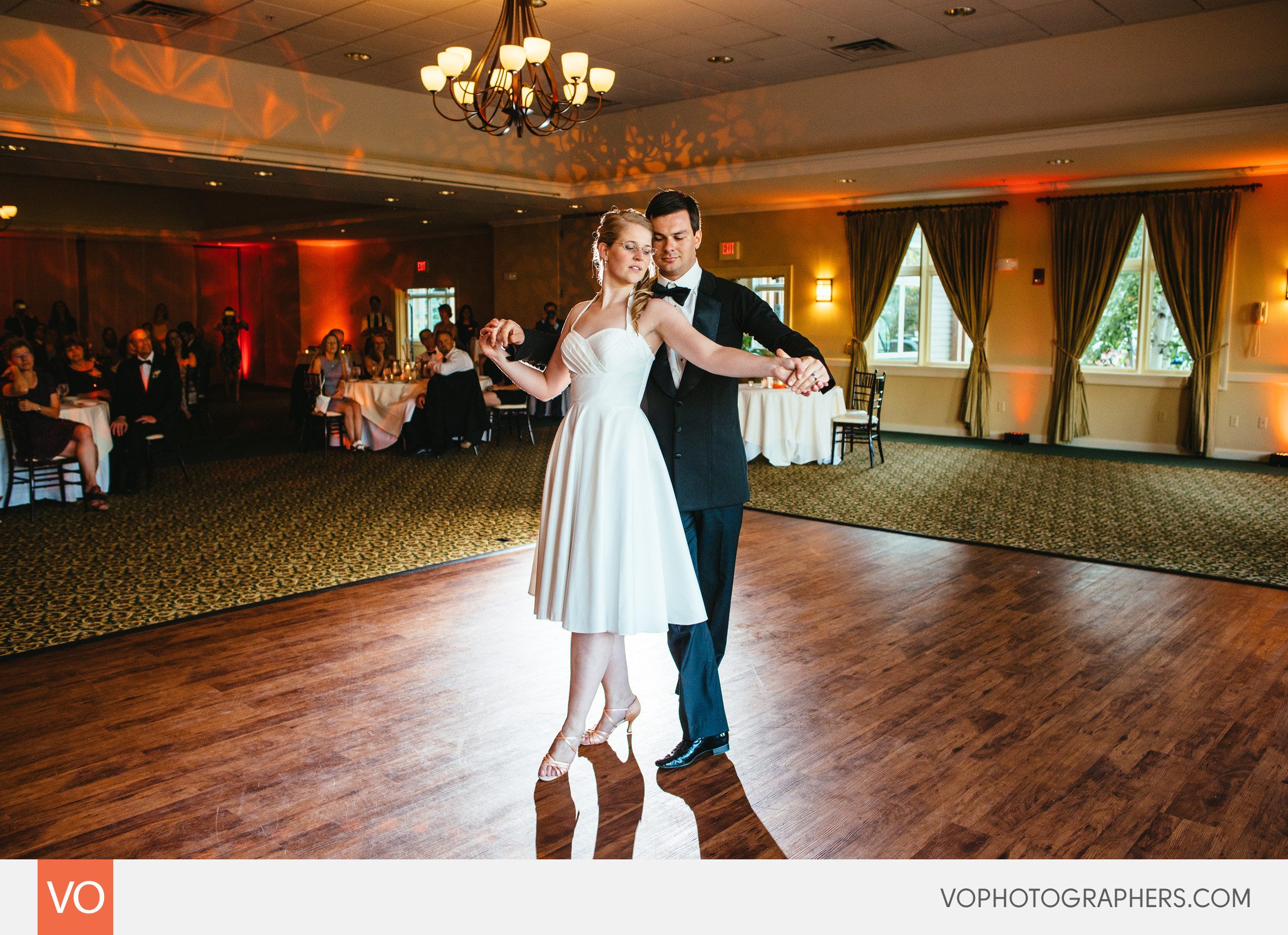 Beautifully choreographed wedding first dance.