What a wedding! When you start the wedding day before the sun even comes up and ends way long after the sun goes down you know it's going to be a fun day because let's be real, brides who are awake at that time are ready to go! We can not stop raving about Sneha and Raj's wedding day, the colors, the energy, the party, the family, the traditions, it was all so beautiful. We started the morning in the Marriott Hartford Downtown and that's where we were stationed all day. We were dodging the rain the entire day so we were thrilled to have the first look photos and the Baraat outside. For those of you who are unfamiliar with Indian wedding traditions, I would highly highly suggest you look them up, the traditions and meanings behind the timeline of a day is so interesting. We photographed their ceremony underneath the gorgeous Mandap, where we witnessed so much family participation, meaning and tradition. After a handful of family photos ( handful is very sarcastic =).. ha ha..) we were able to spend some time with the absolutely kickass bridal party. I'm just saying.. when we said go wild.. they were already in position! It was so much fun, and so lively! Right after portraits were done, Sneha and Raj went back into their suites and basically restarted their day. It was wedding day part 2! Another round of makeup, hair and another absolutely stunning outfit change. After another round of family, bridal party, and bride and groom photos, it was time for the reception. The Marriott transformed the ballroom into a stunning reception. Can we just talk about the light up twinkling dance floor that was provided by M4U ( some serious kickass DJs)… how freakin' cool! In all honesty, we felt like we were part of their family that day, we couldn't be happier to have been a part of this incredible wedding day. Thank you Sneha and Raj… YOU GUYS ARE AWSOME!!!
Vendors who helped make this day awesome: Venue: The Marriot Hartford Downtown, Hair + Makeup: Beauty Entourage, Florist: Darling & Vine Luxury Florist, Caterer: Haveli Restaurant, Videographer: Barnberry Productions, DJ: M4U, Cake Artist: Dee's One Smart Cookie, Dress: Ria Boutique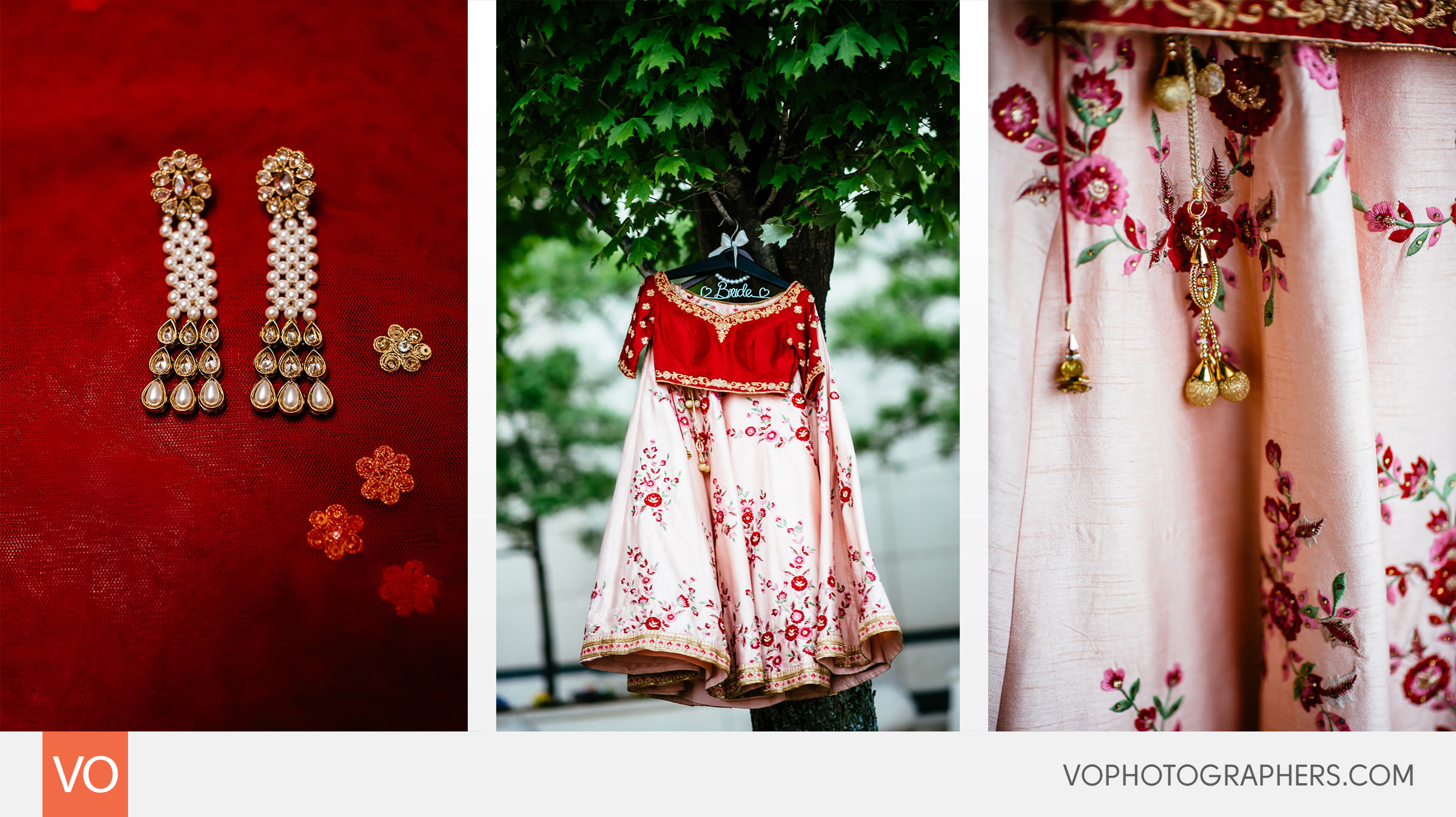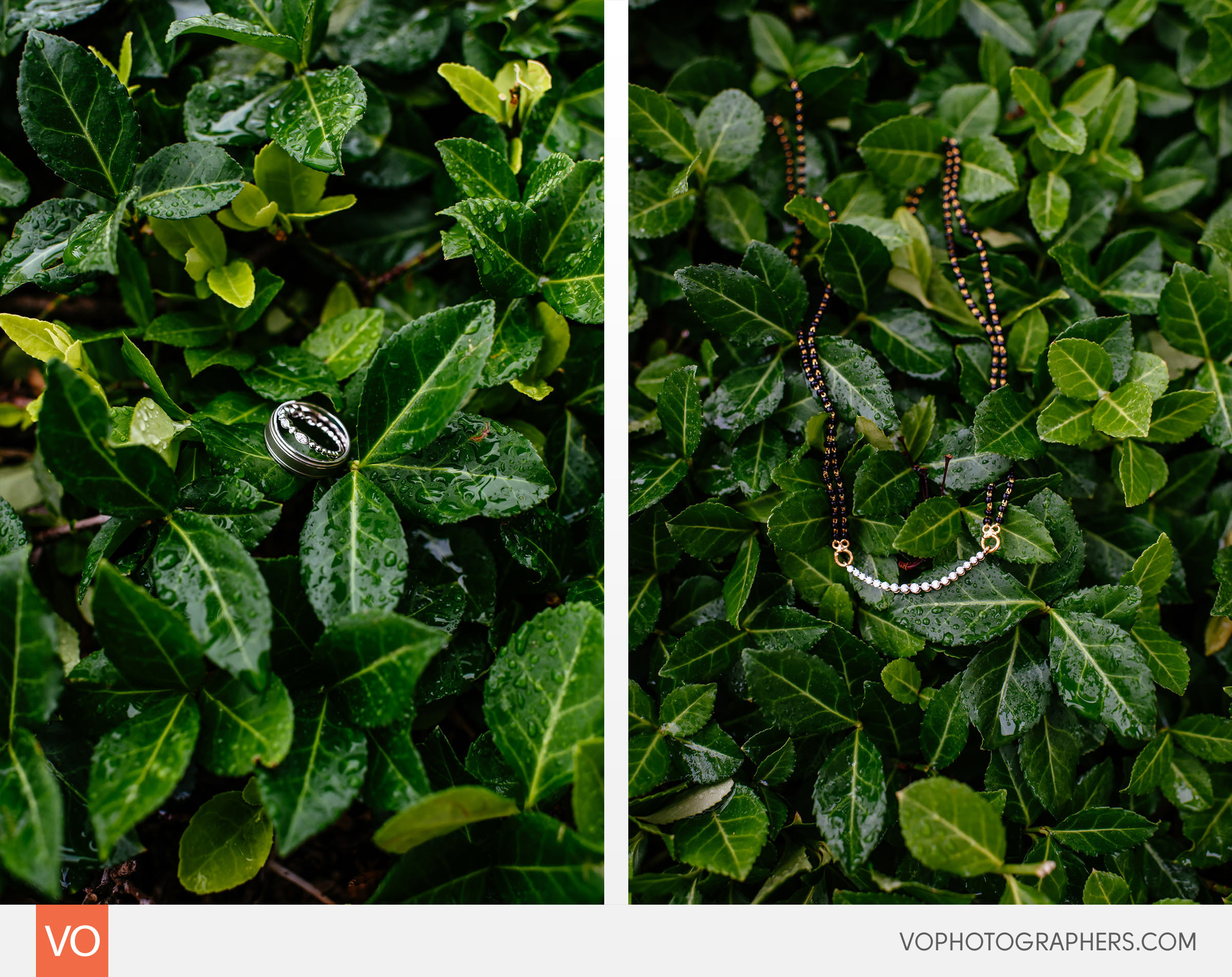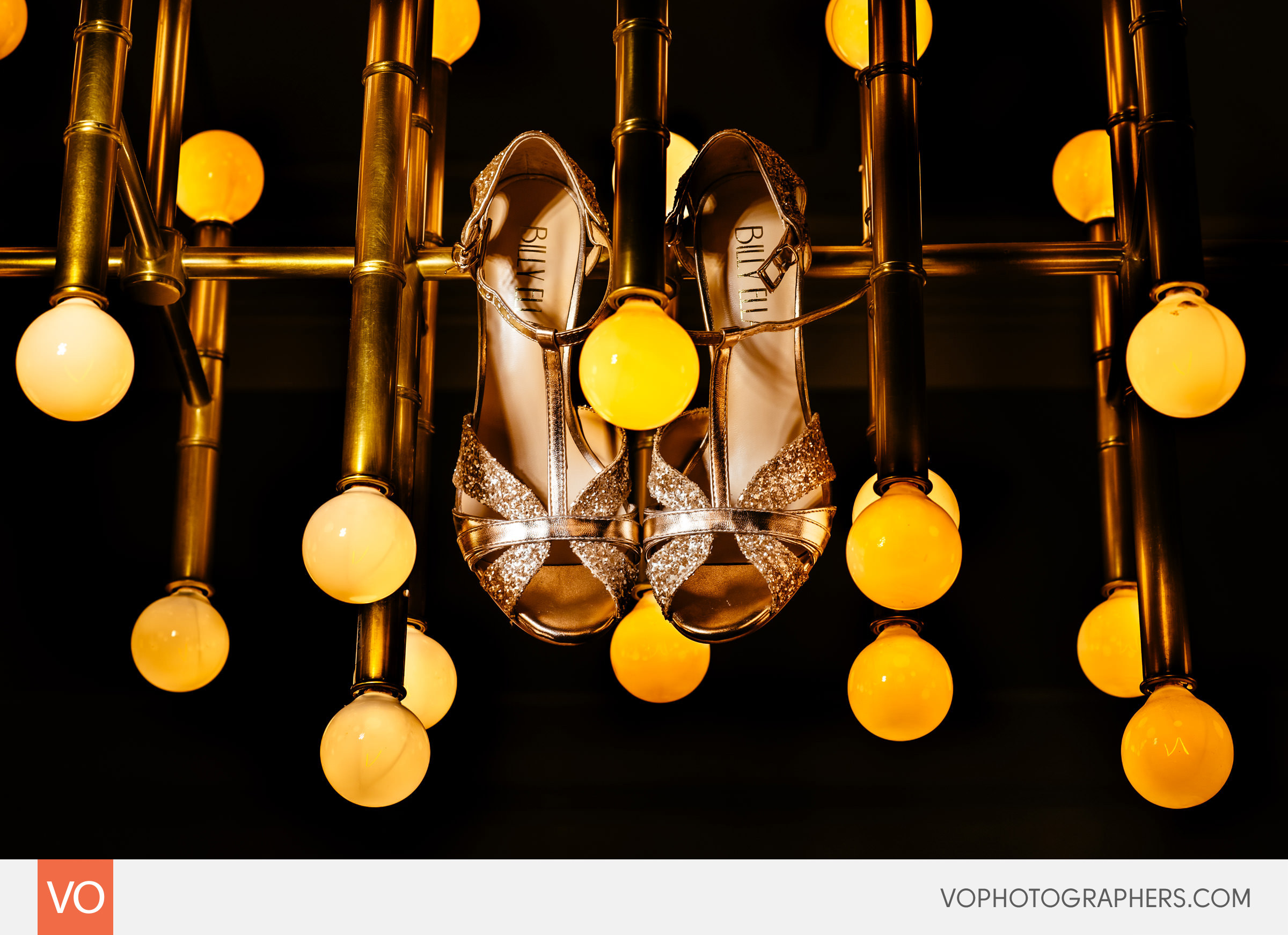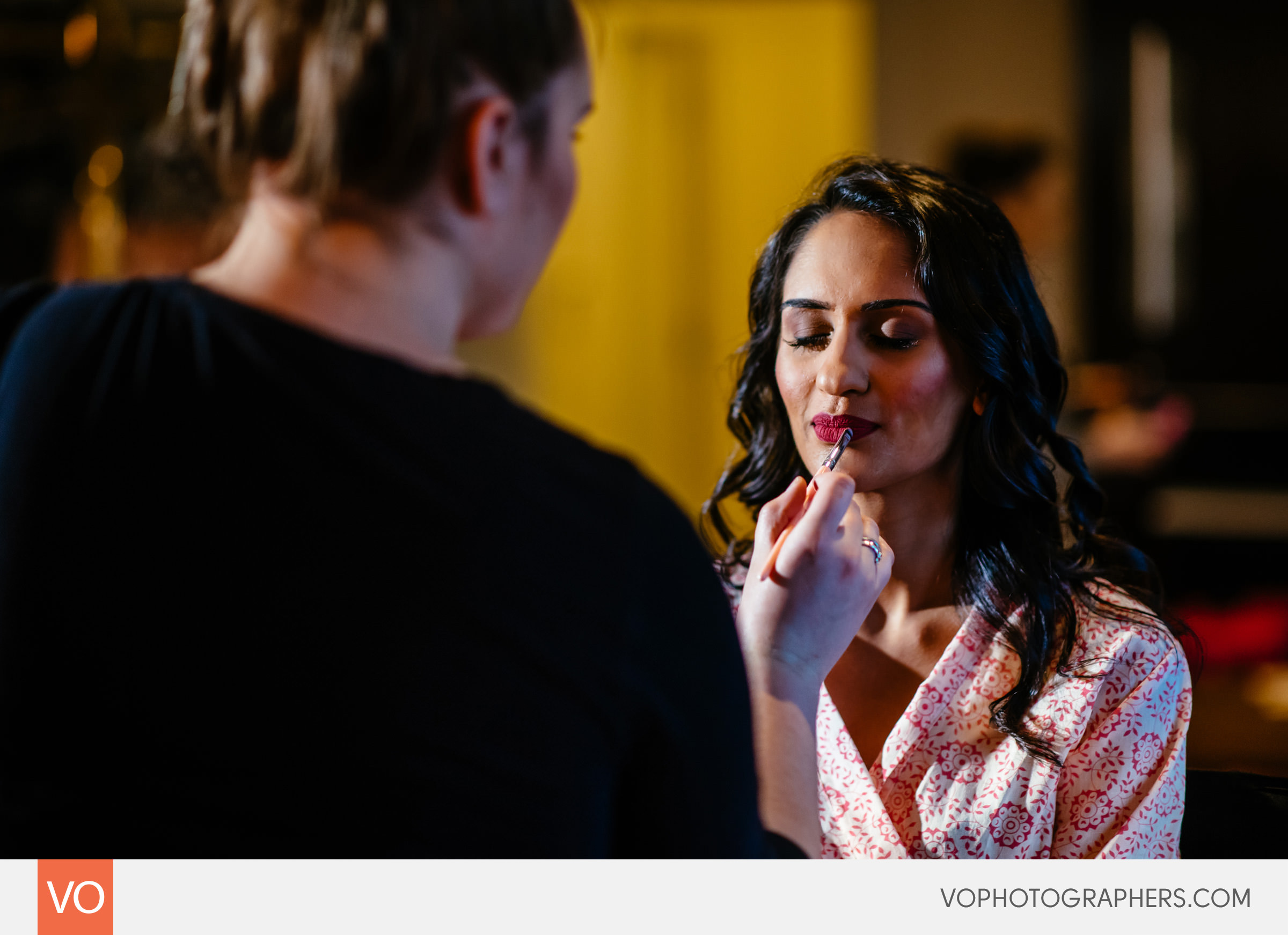 Bride getting ready for her wedding at Hartford Marriott.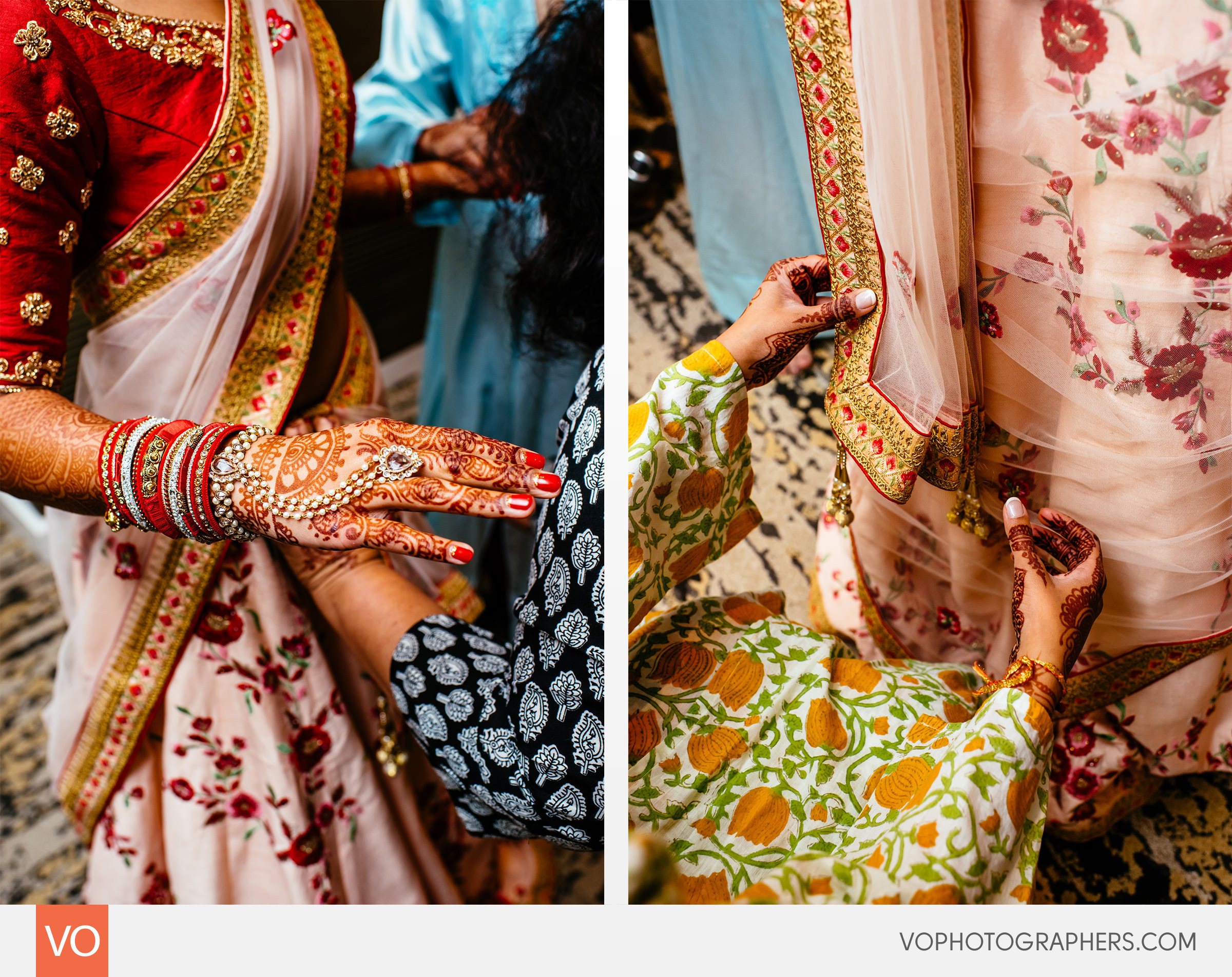 Mehndi details – just stunning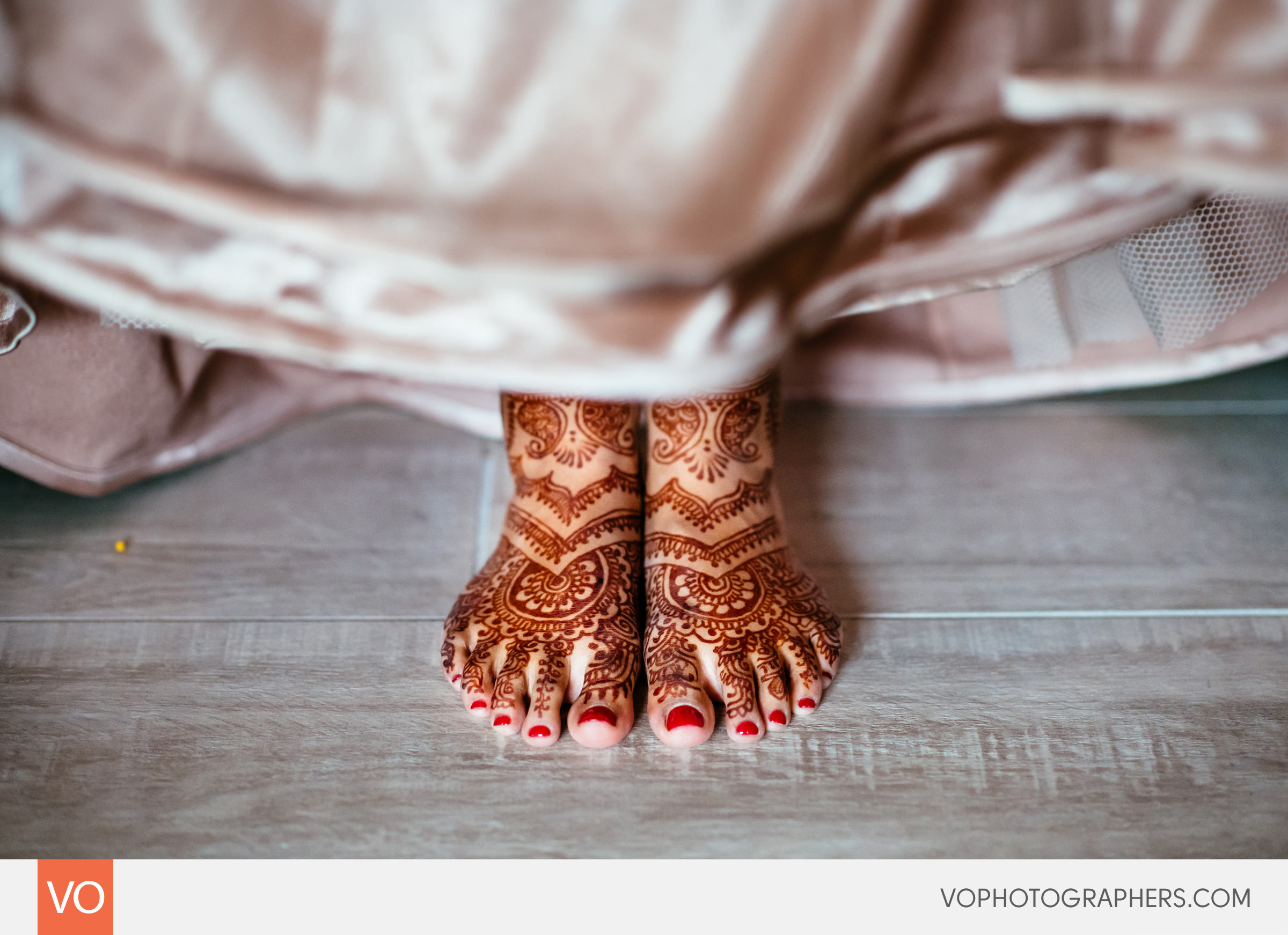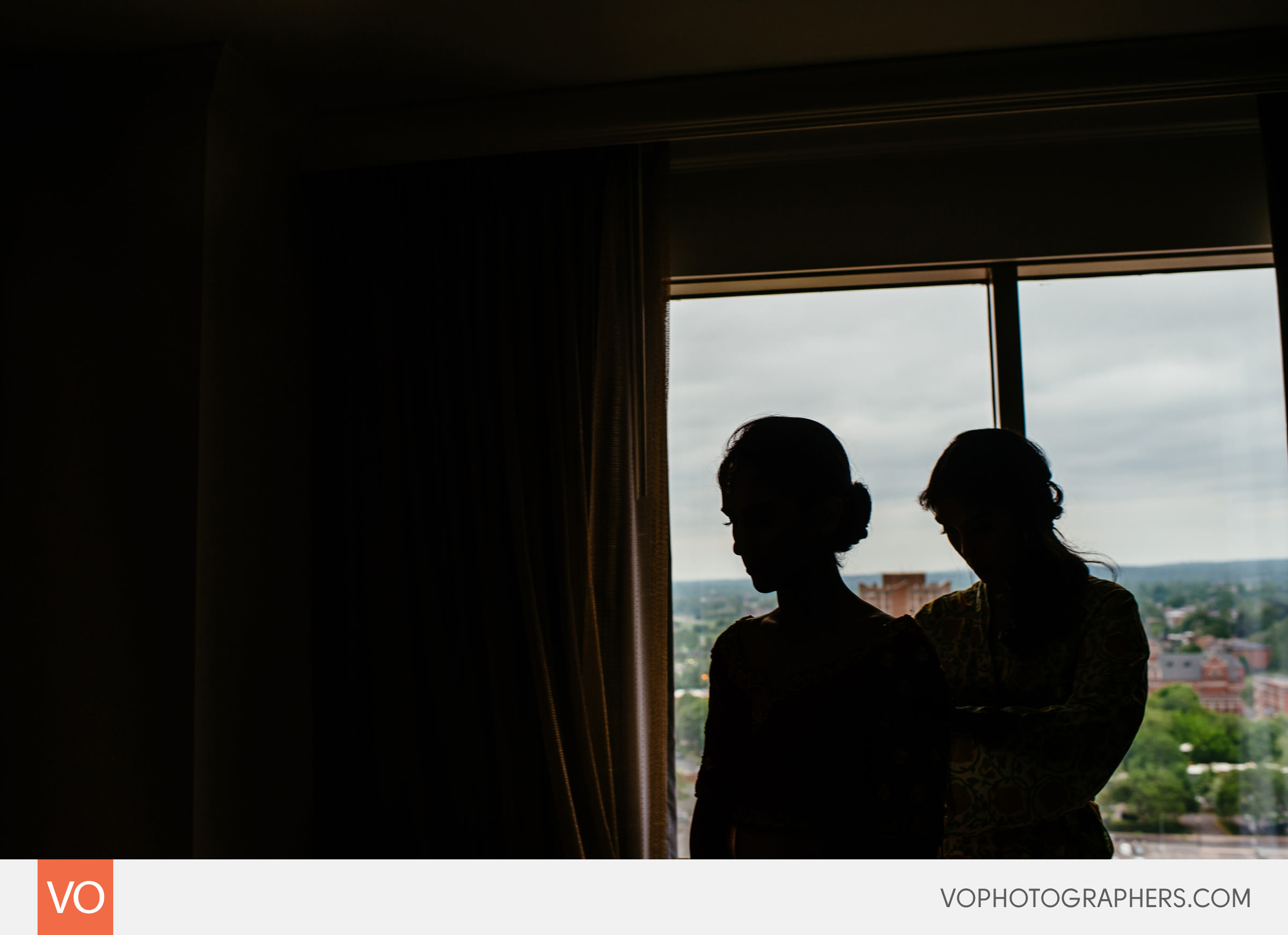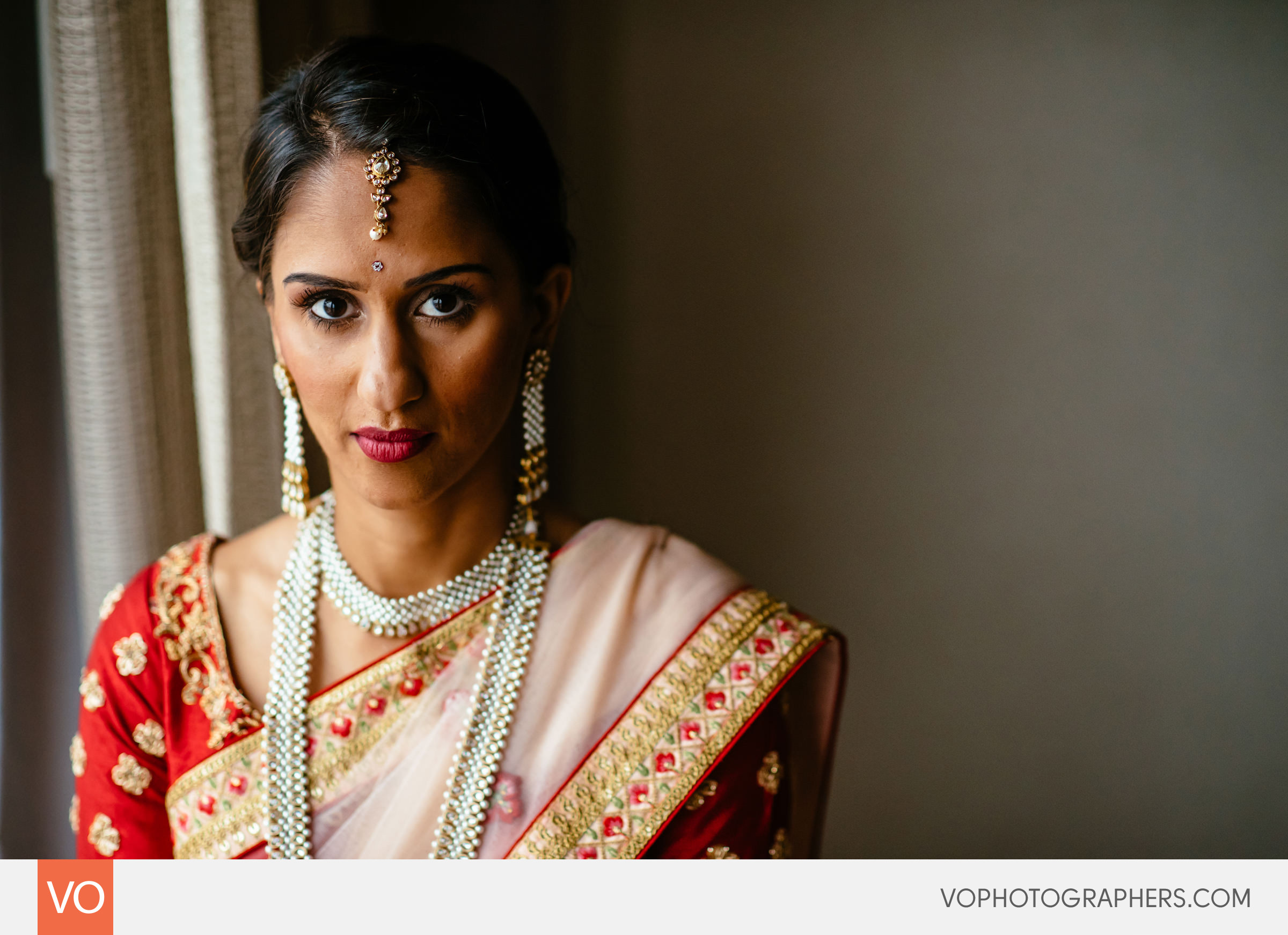 The day started super early with first look in front of Hartford Marriott at 7am 😉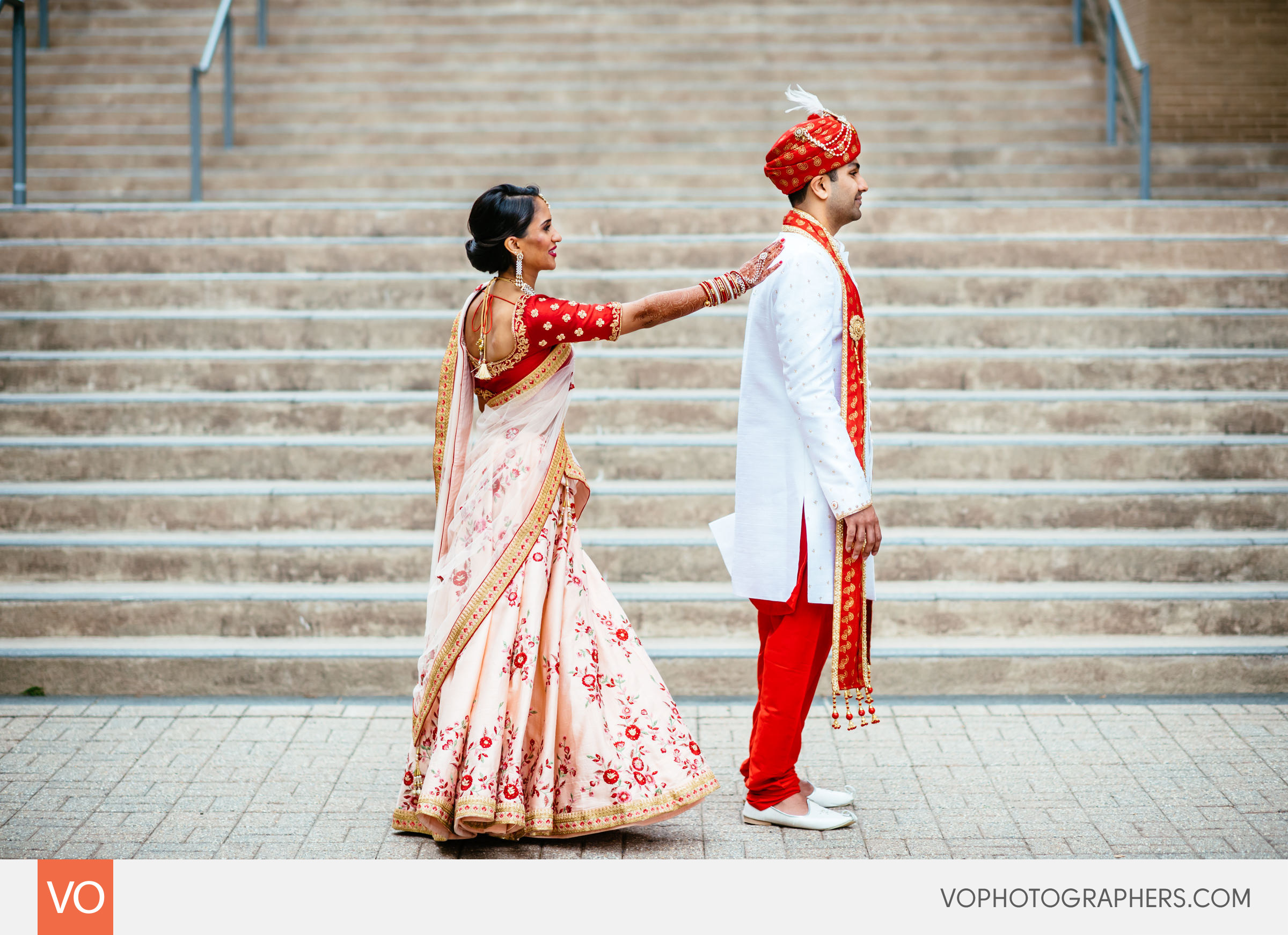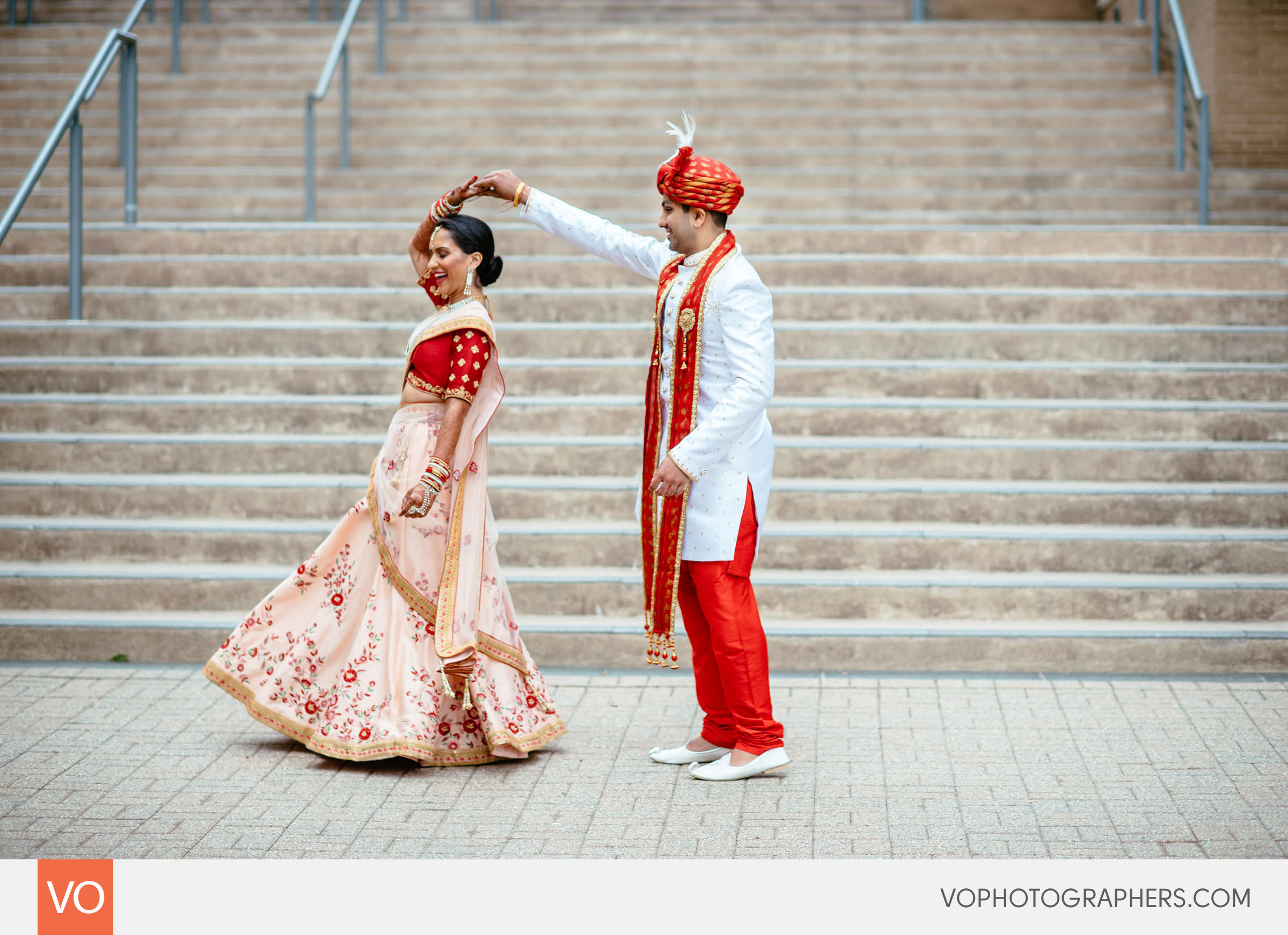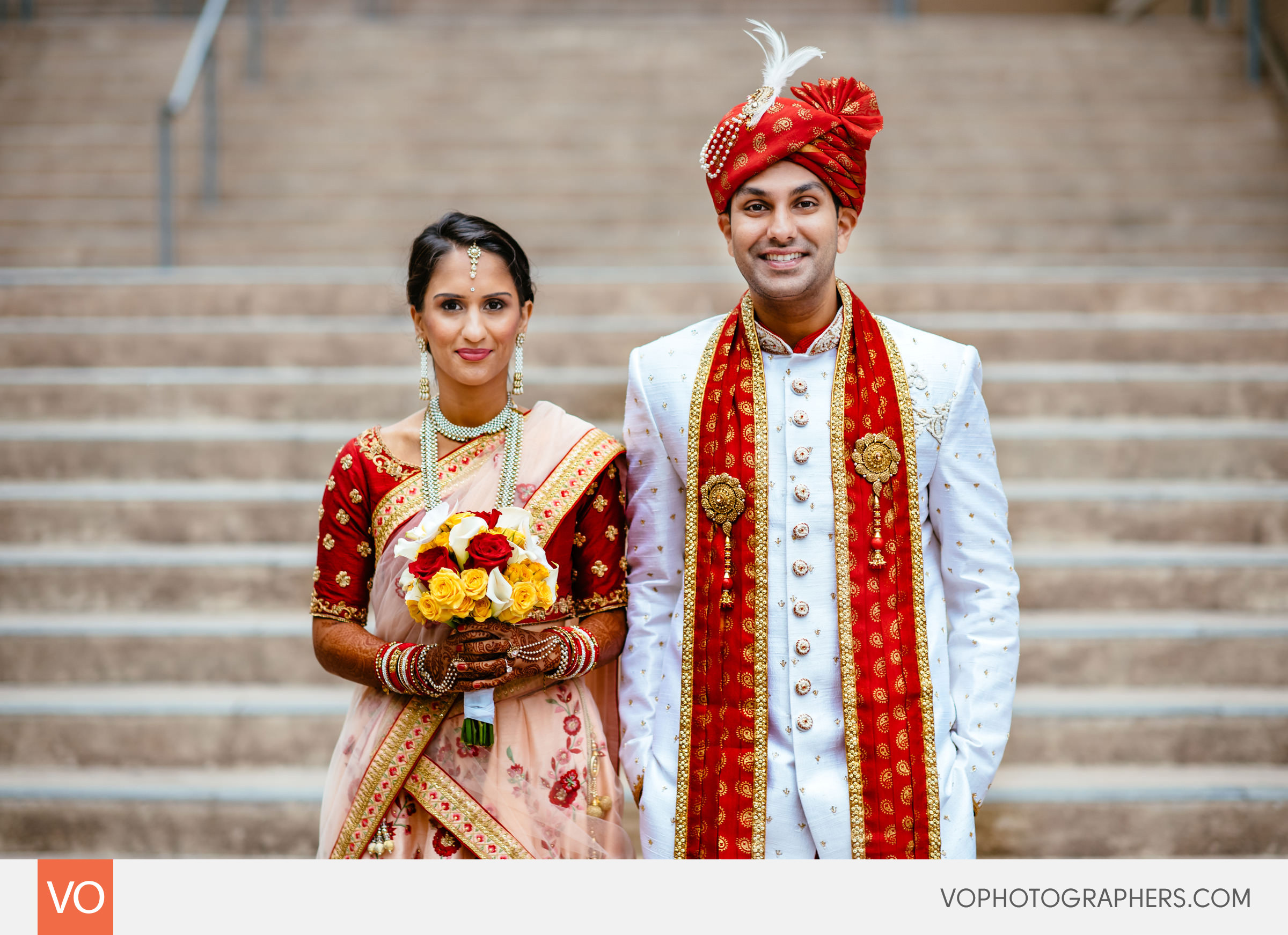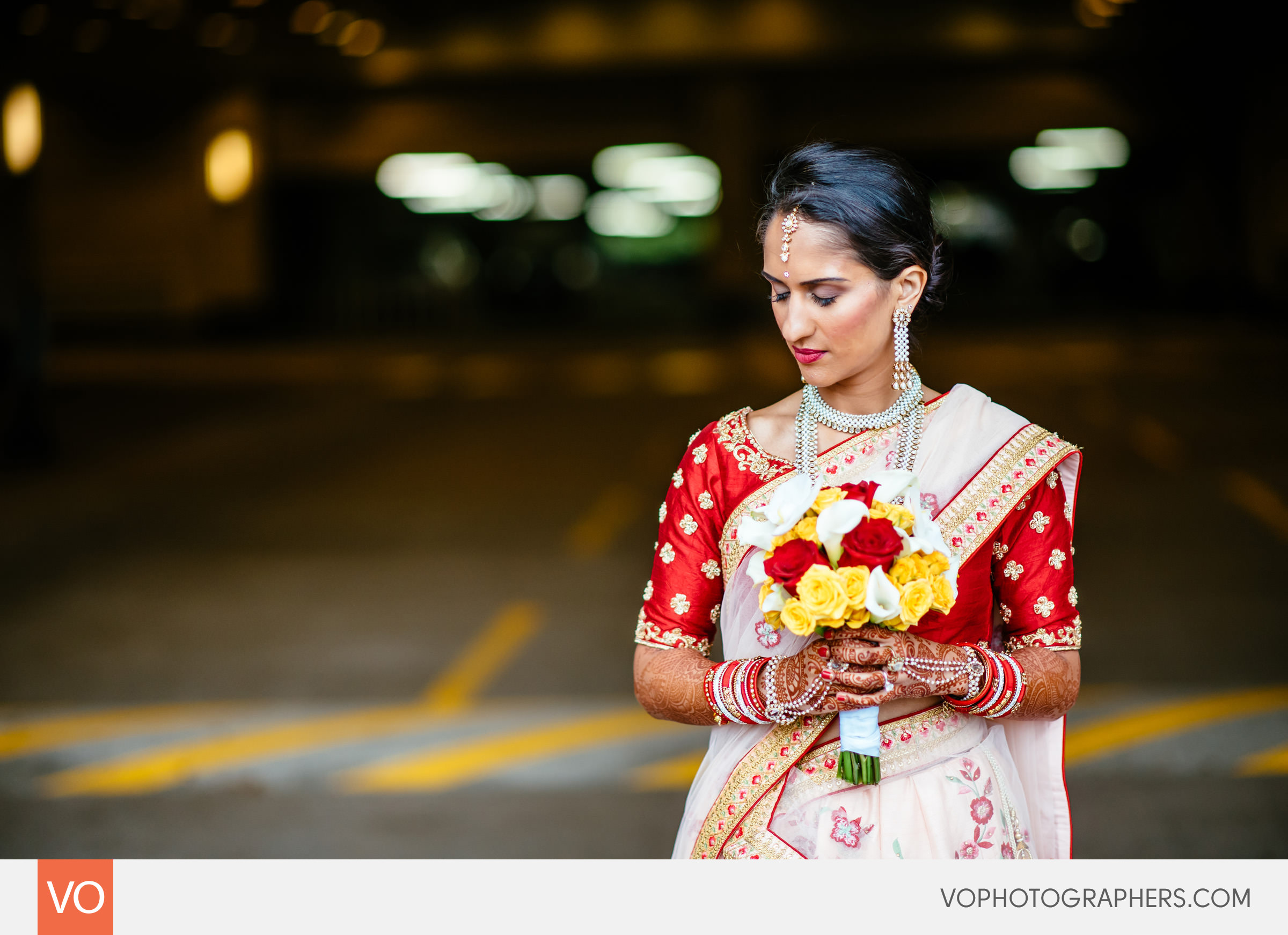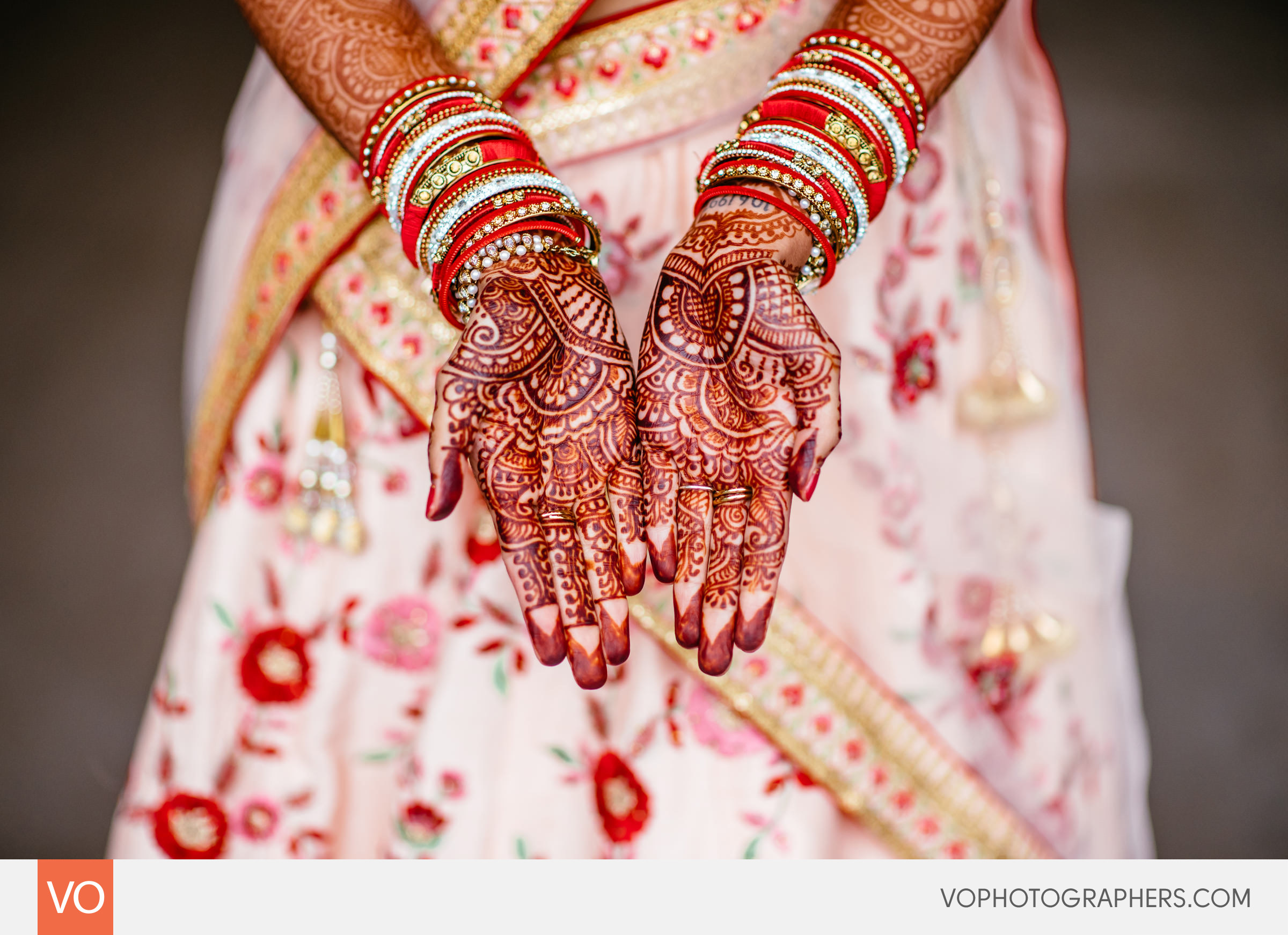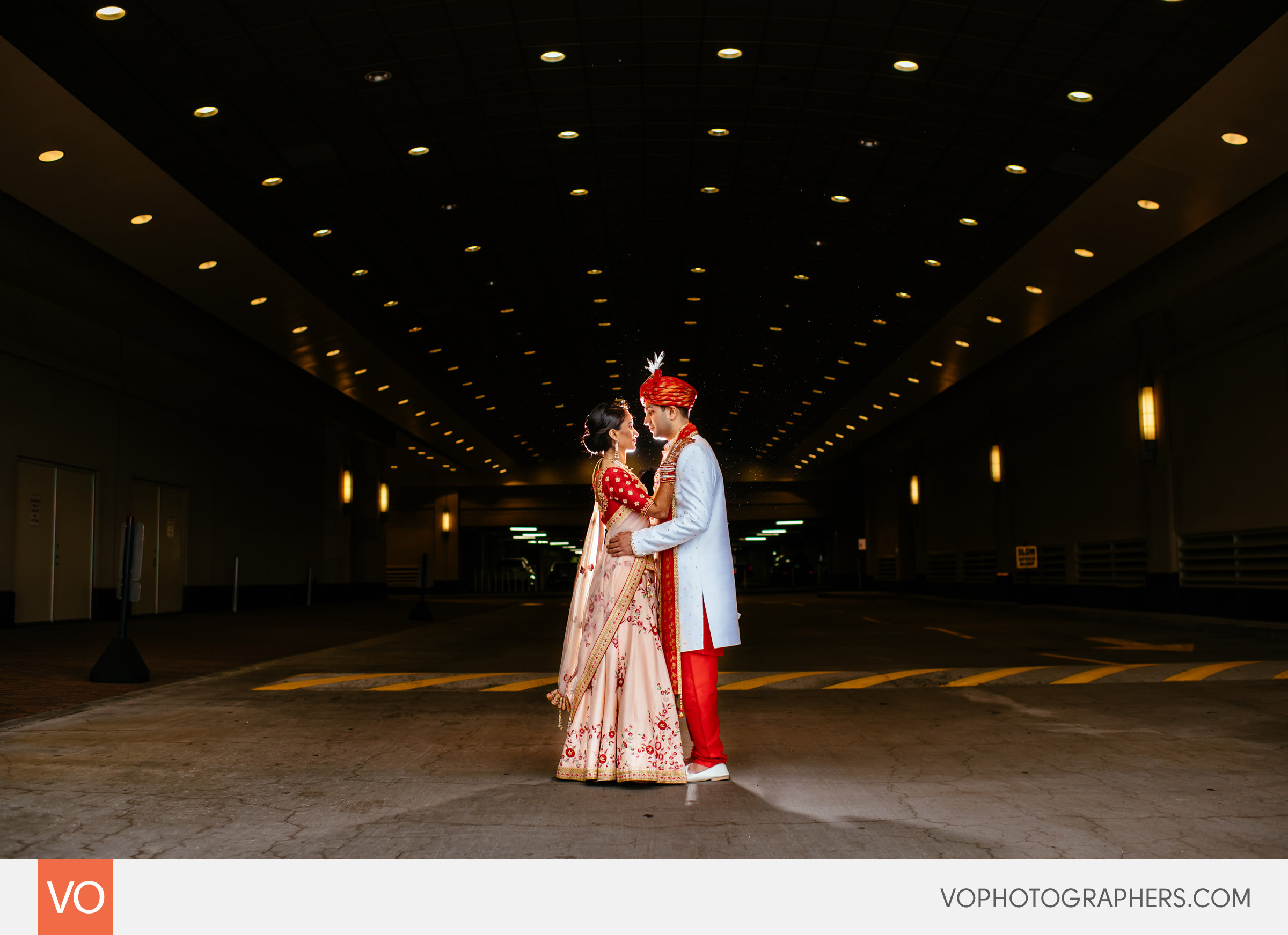 What a gorgeous couple!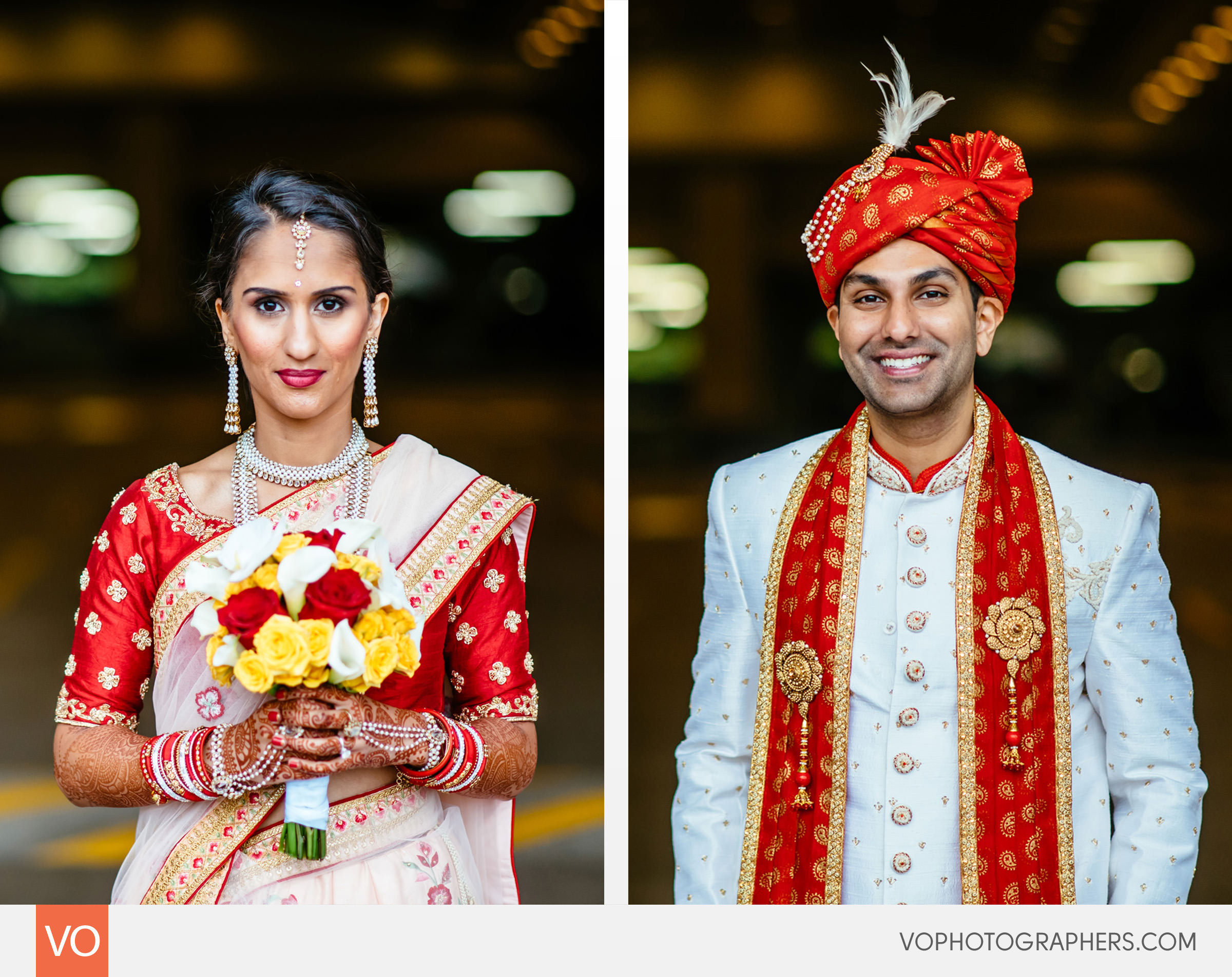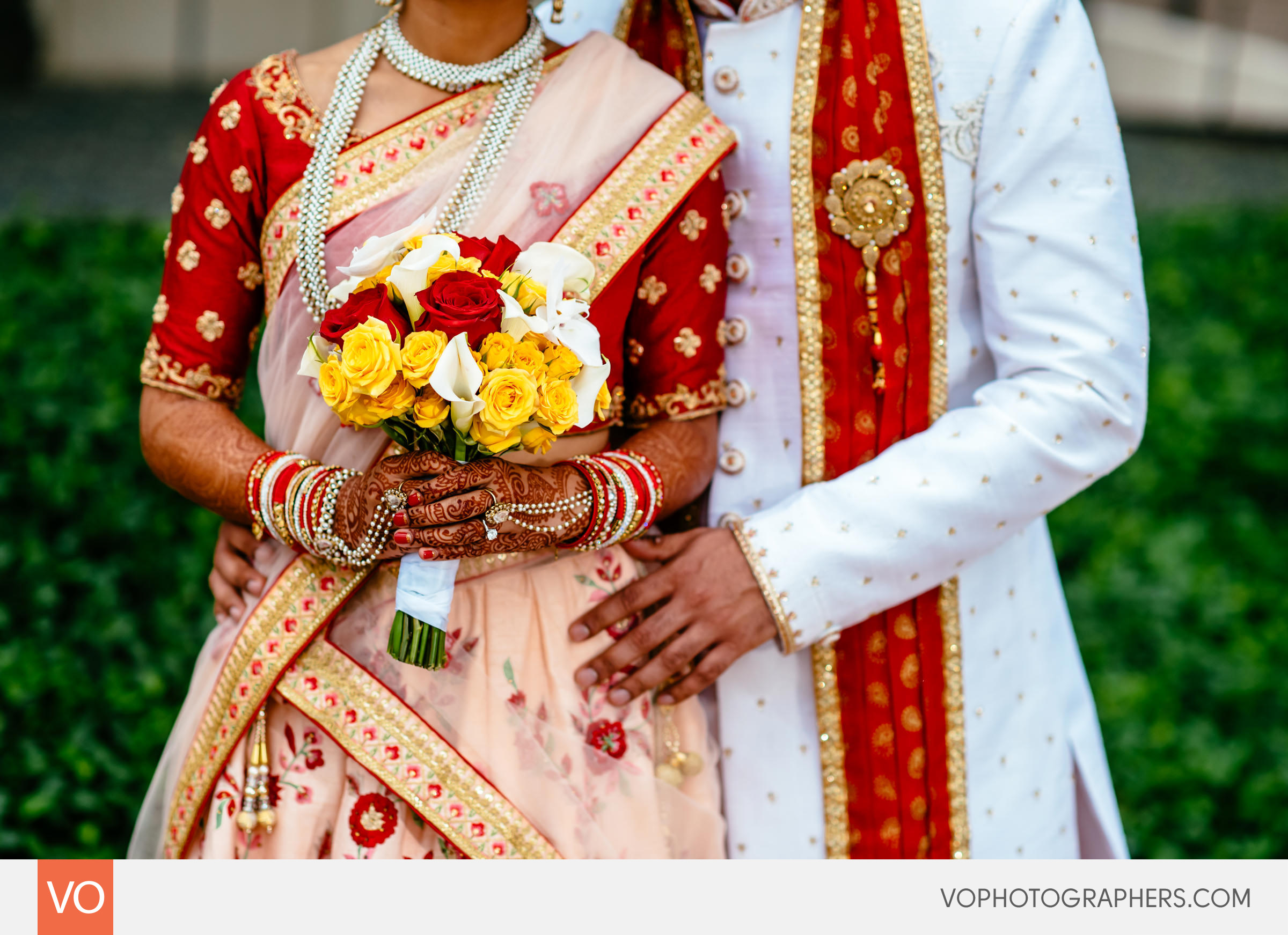 Groom had a custom branded Lambo for Baraat!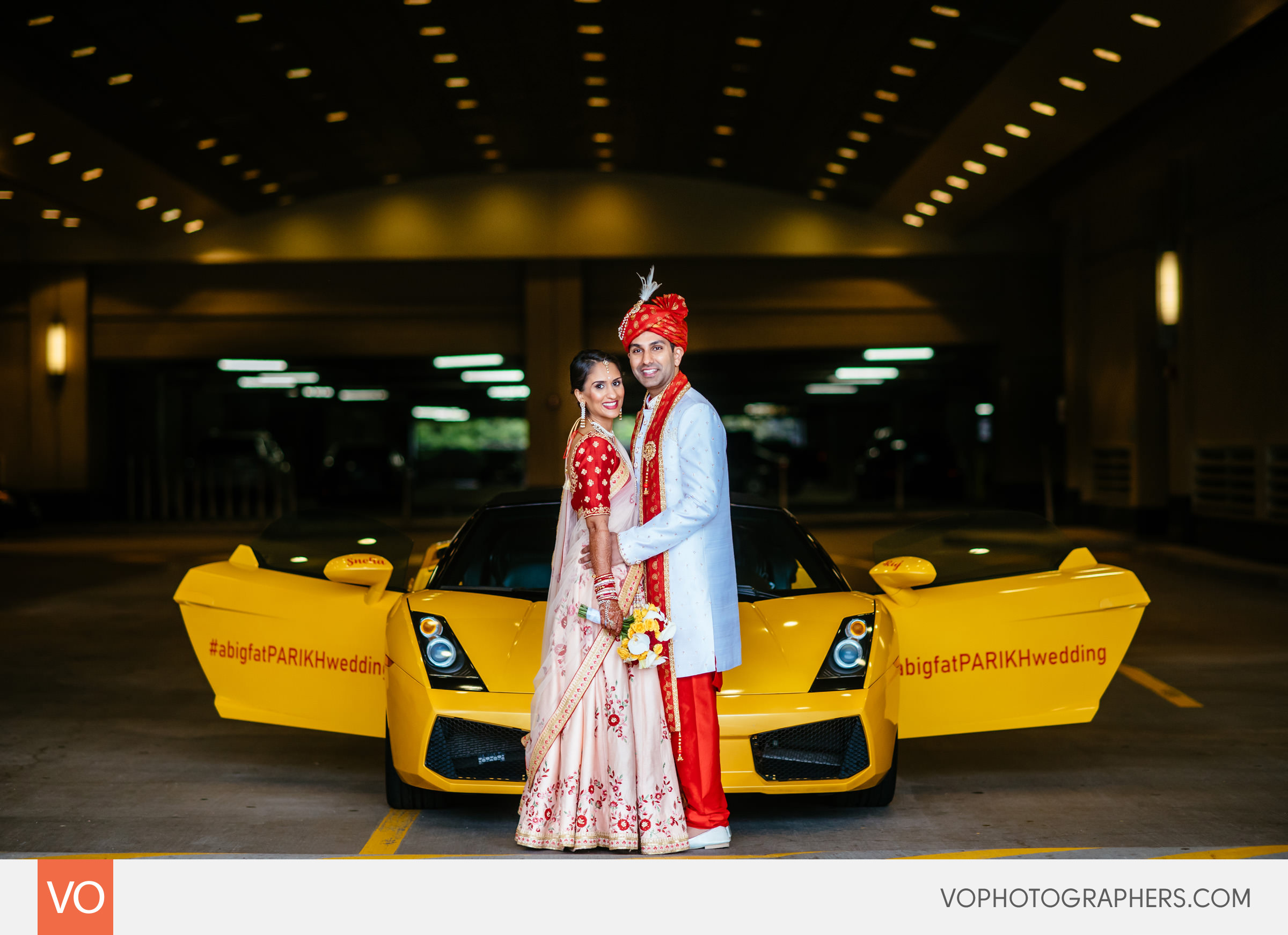 This bridal party knows how to party 😉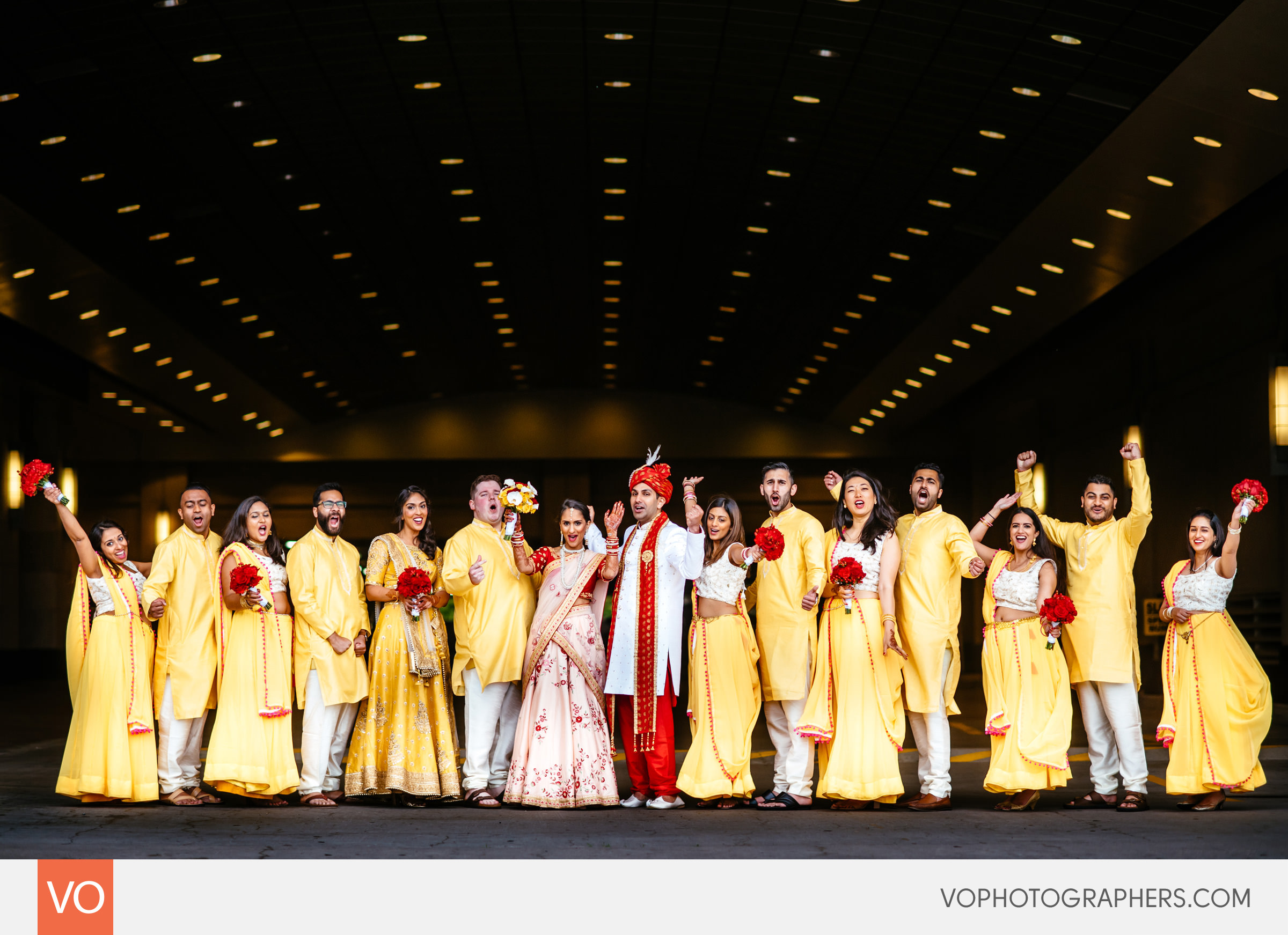 Baraat on the streets of Hartford.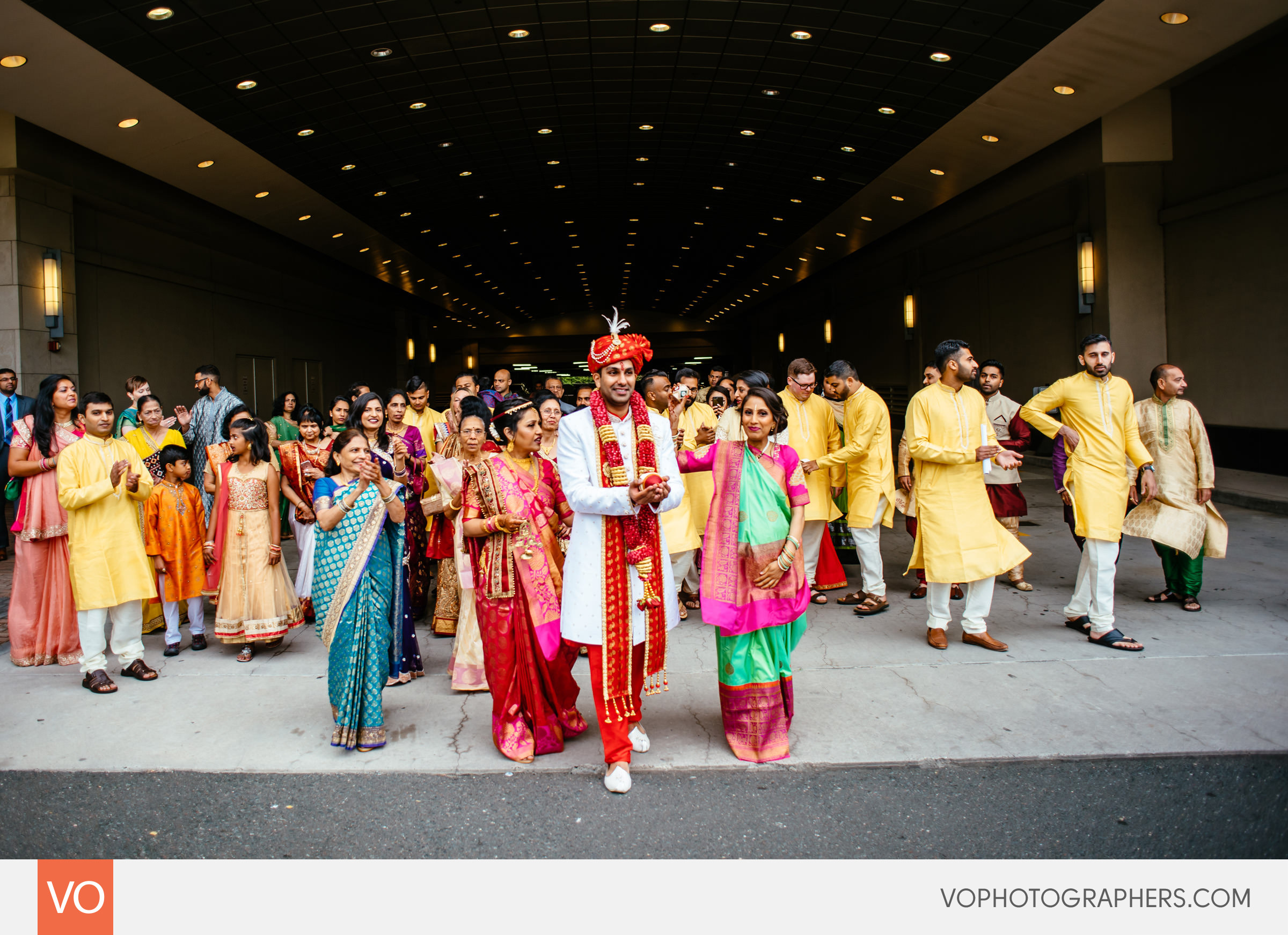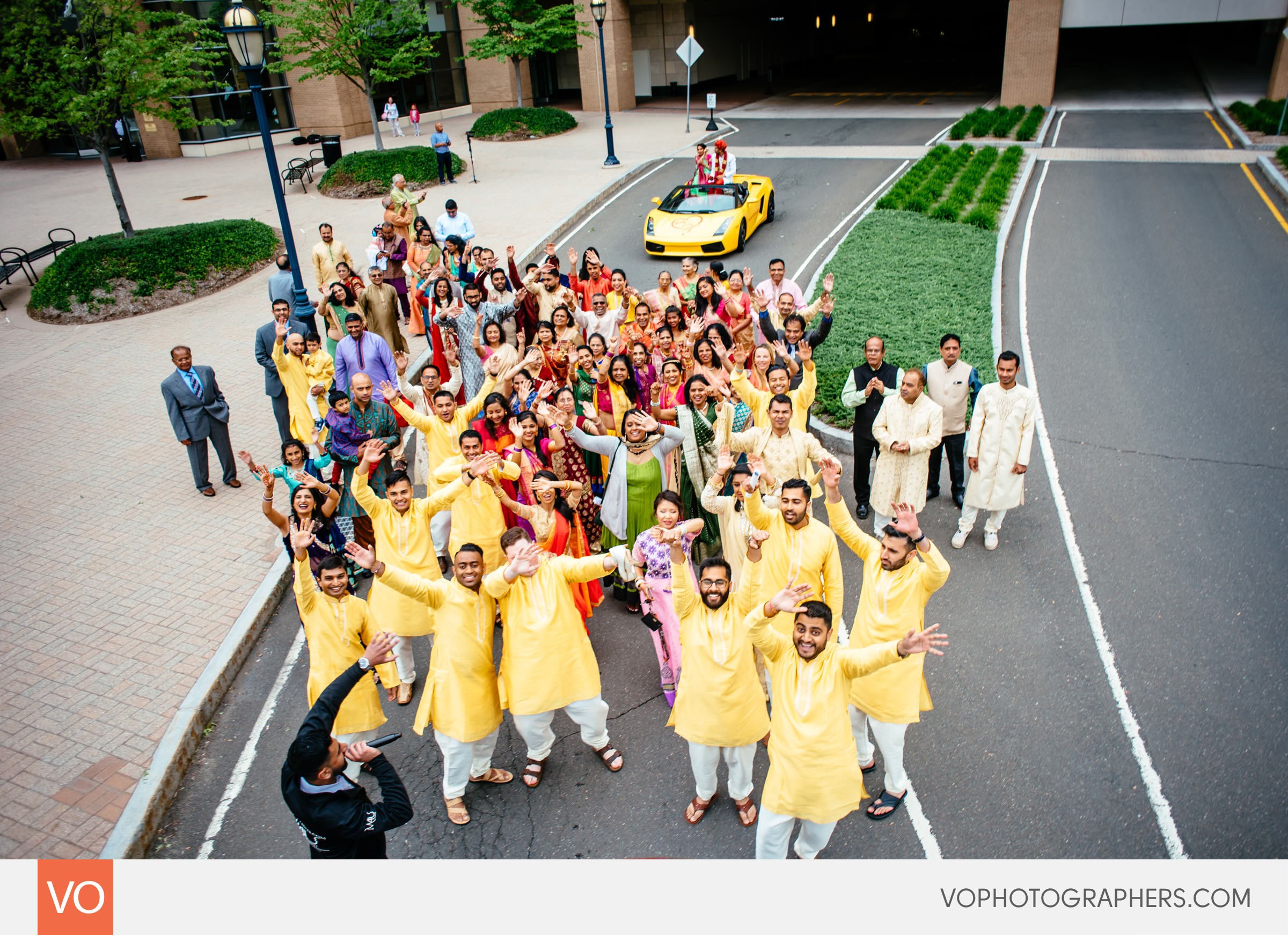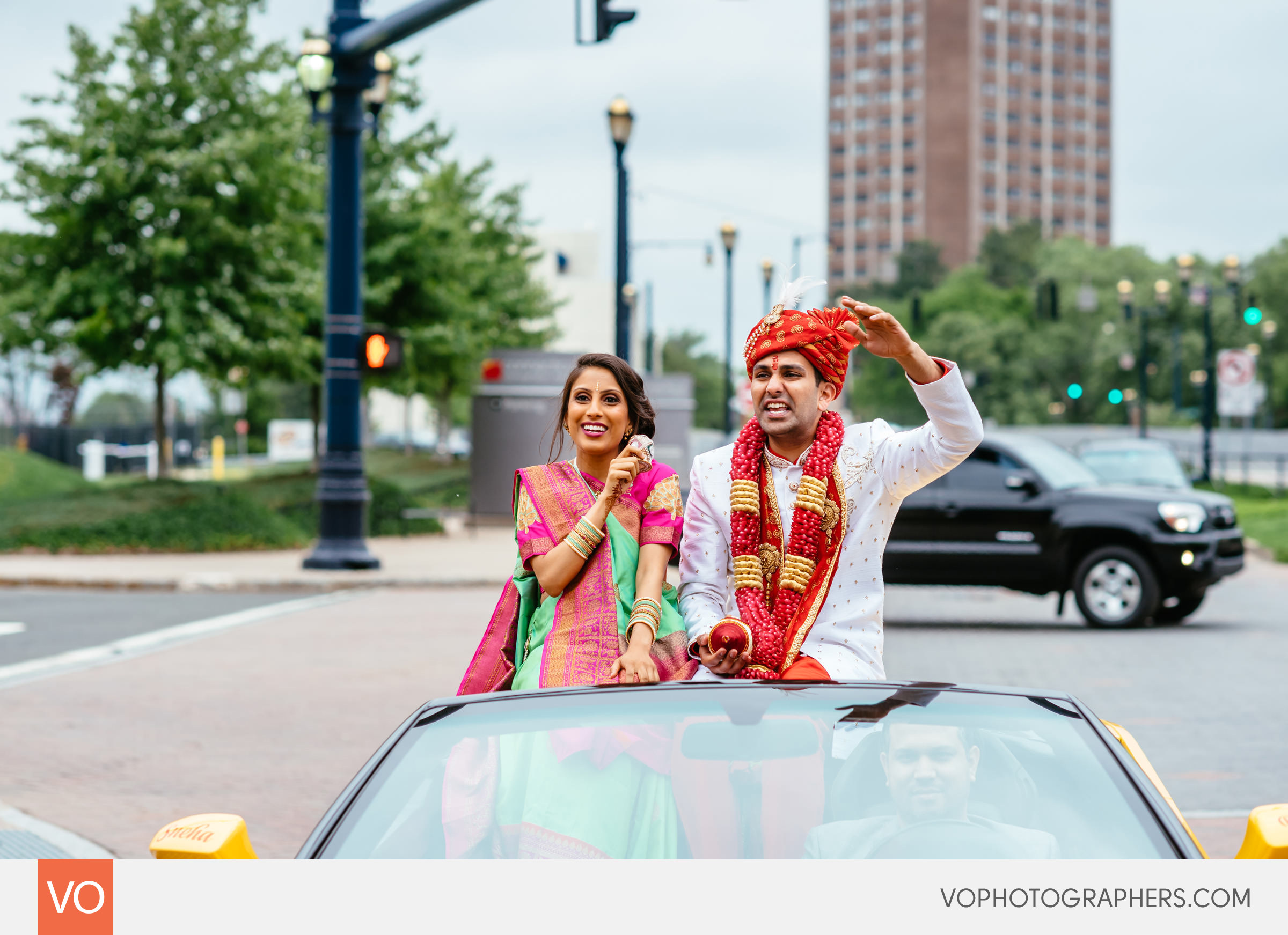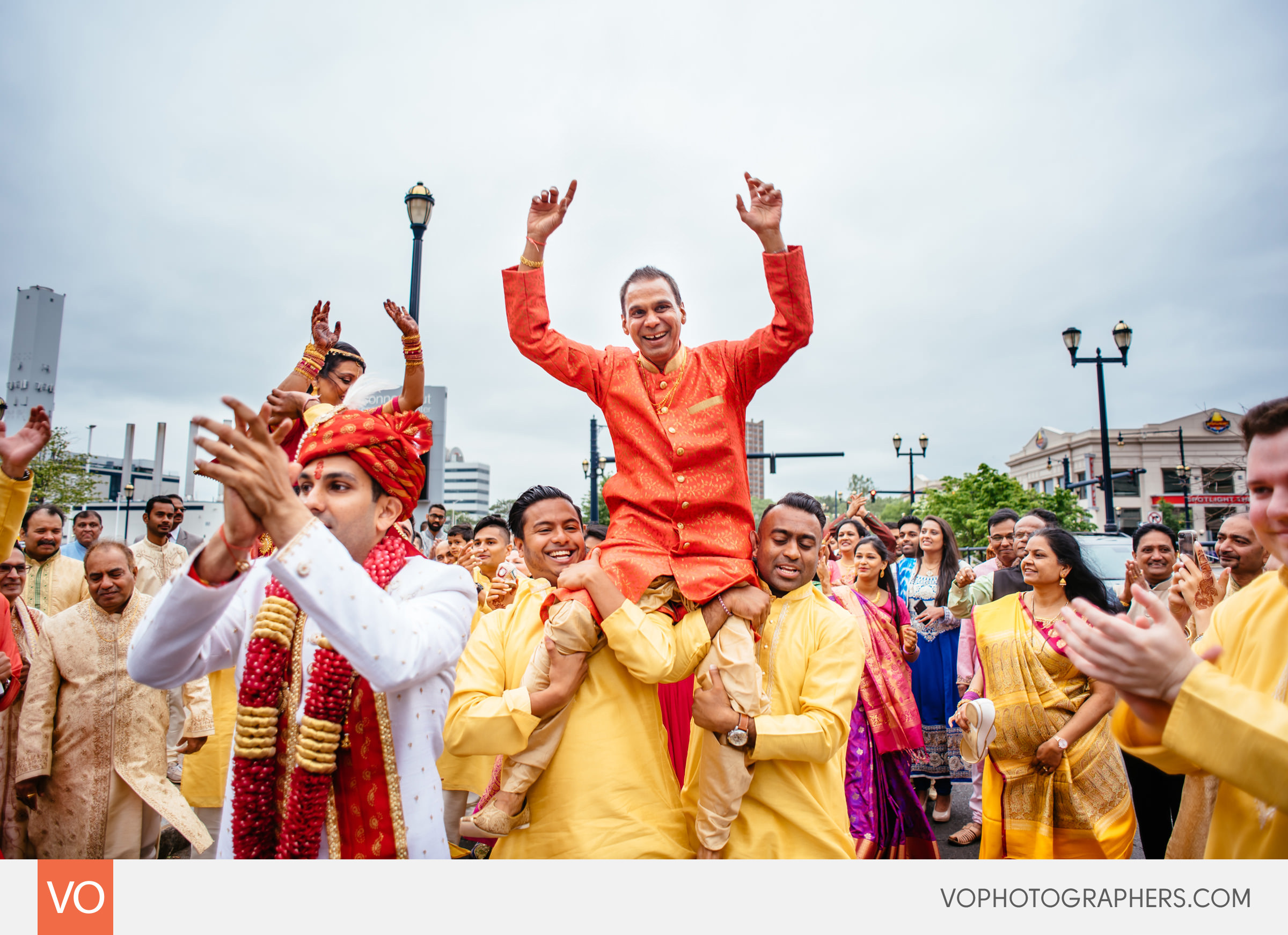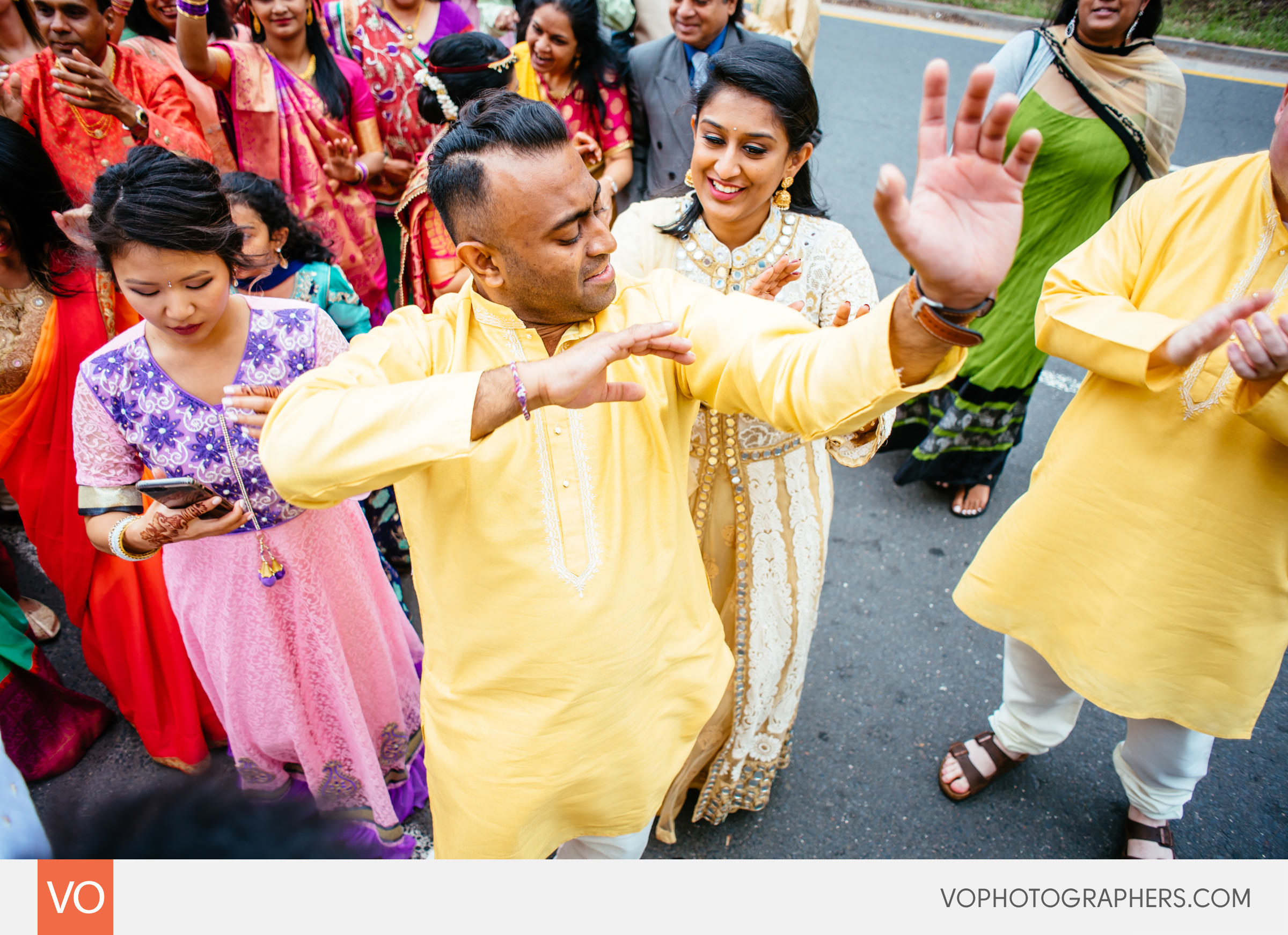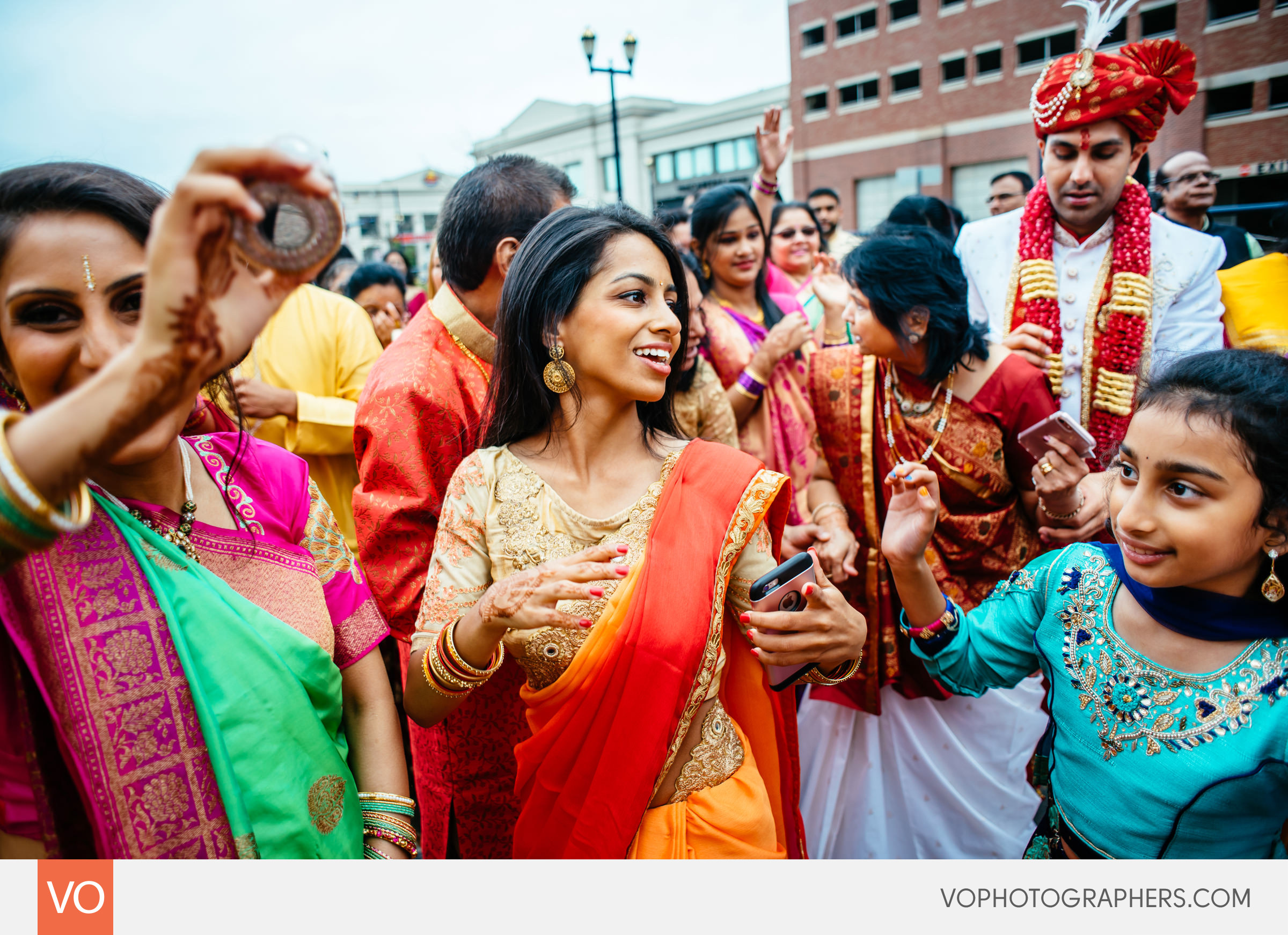 So much fun.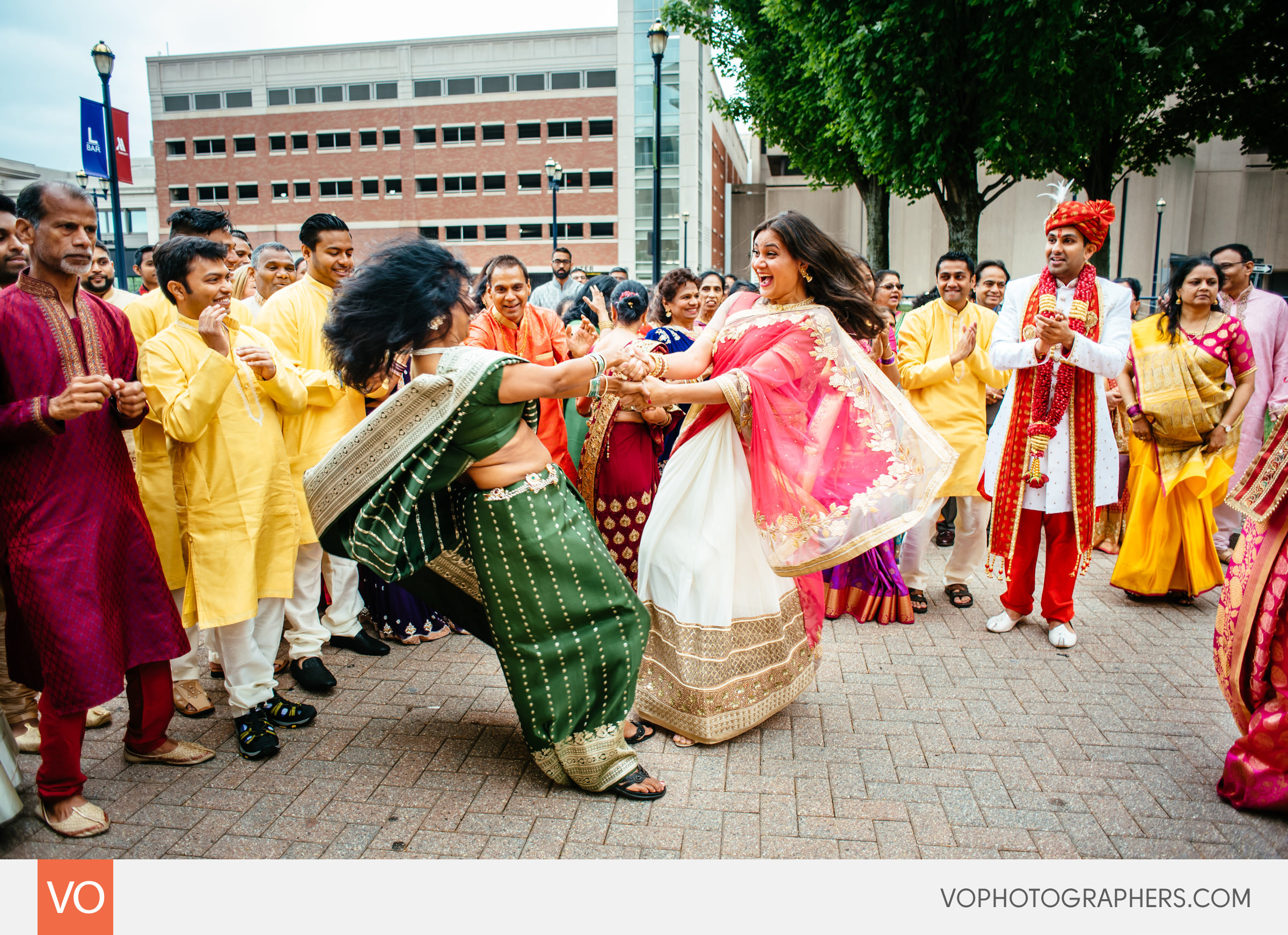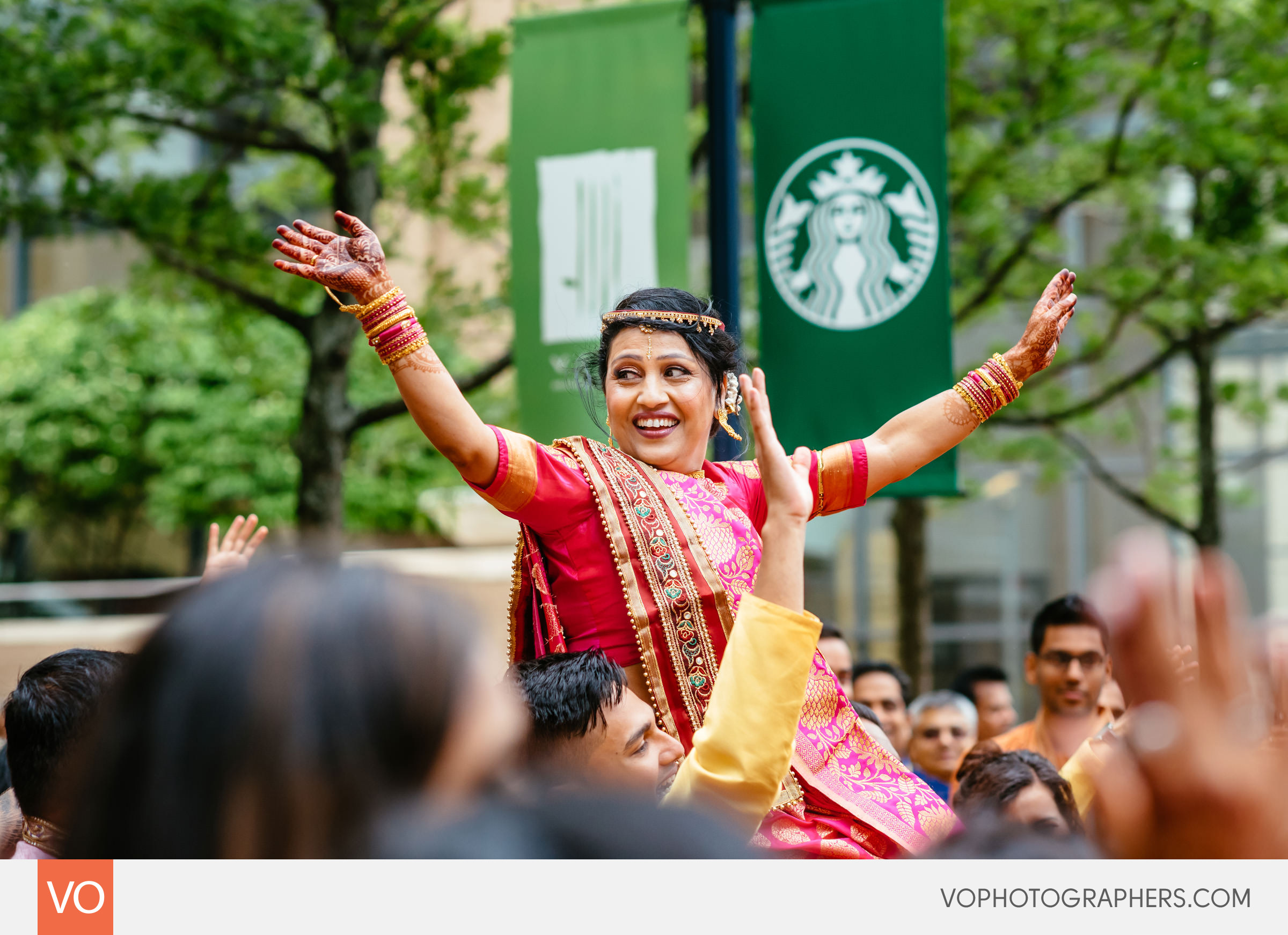 Jaan arrival. Groom is welcomed at the door.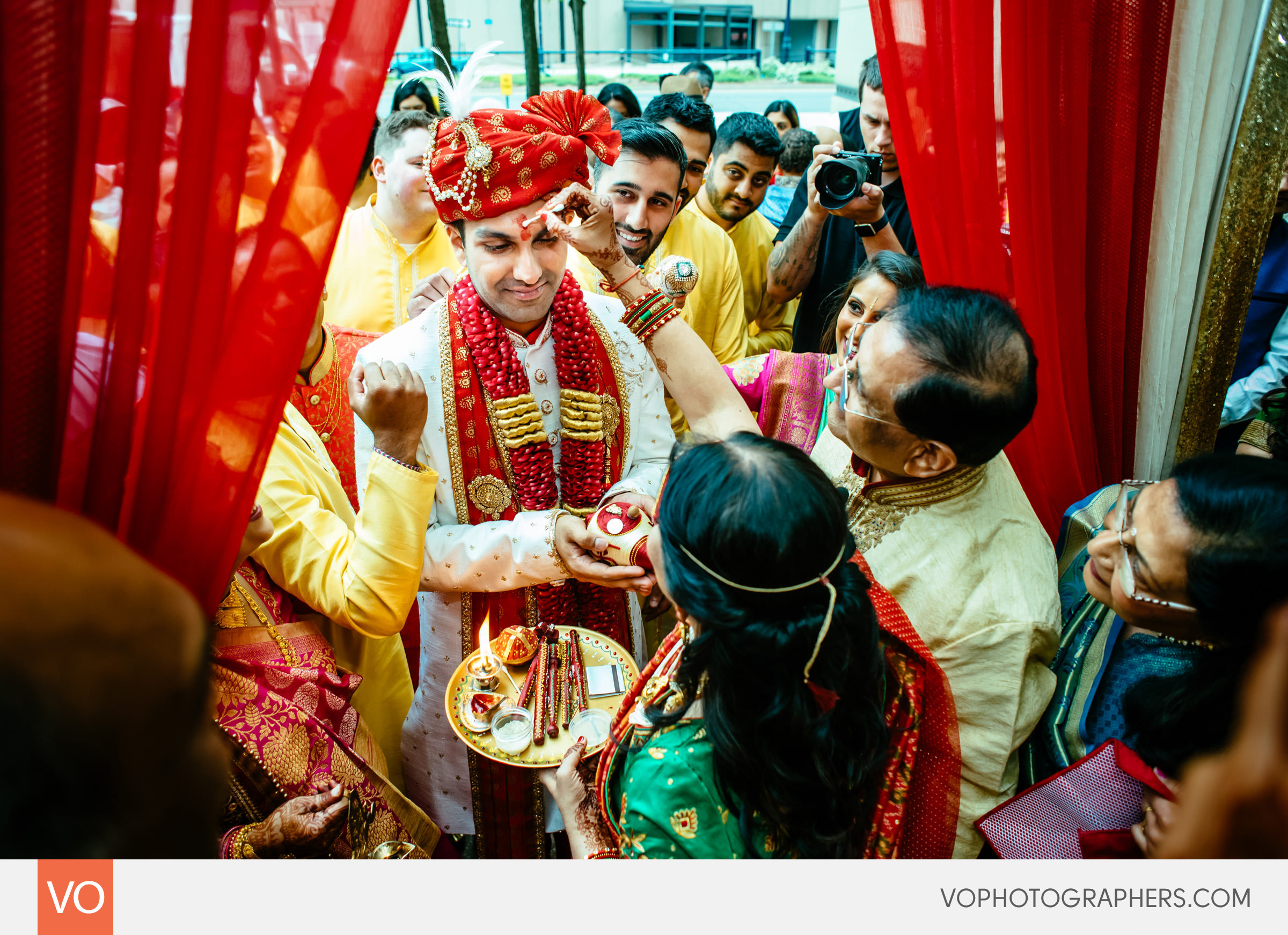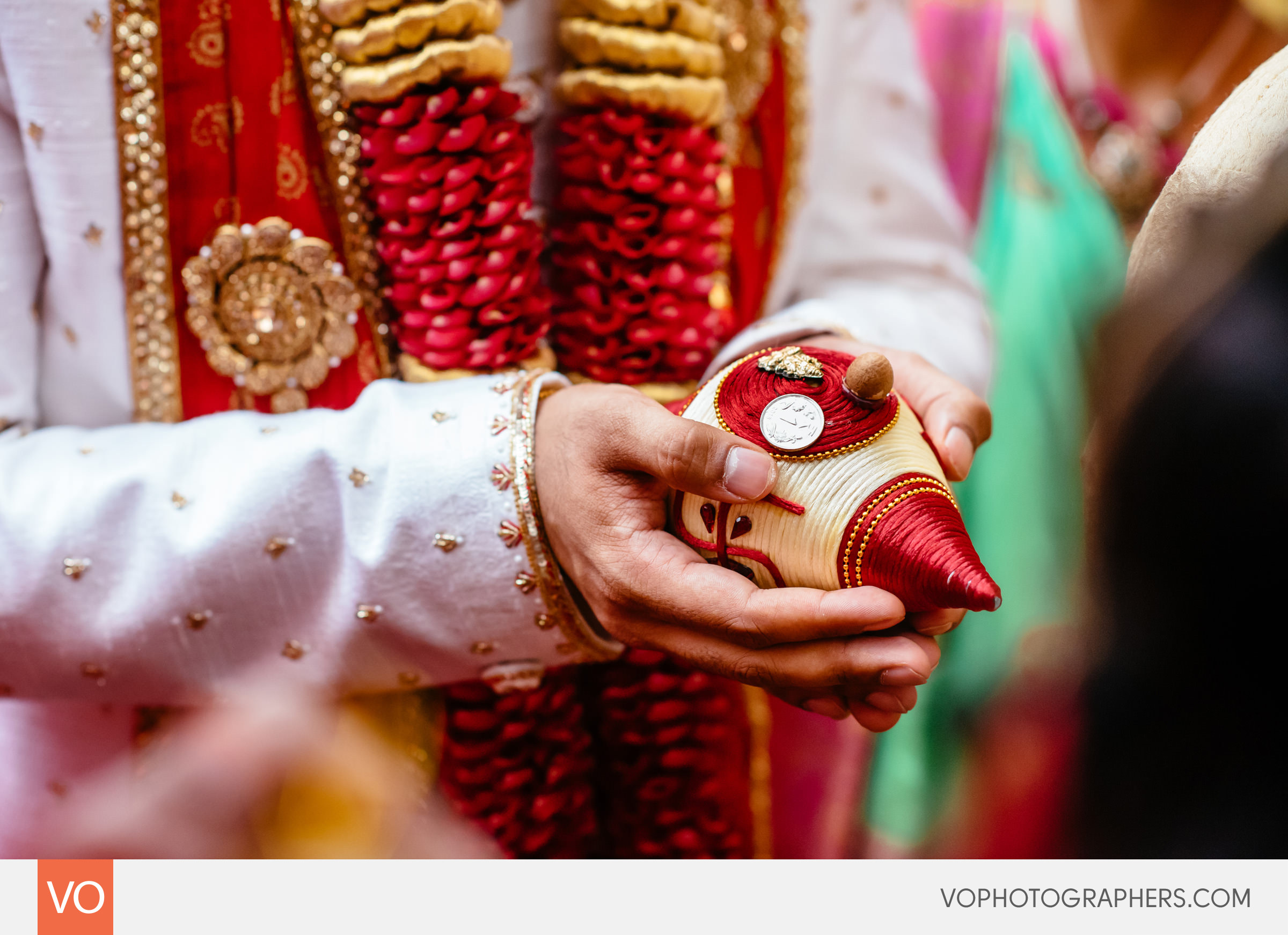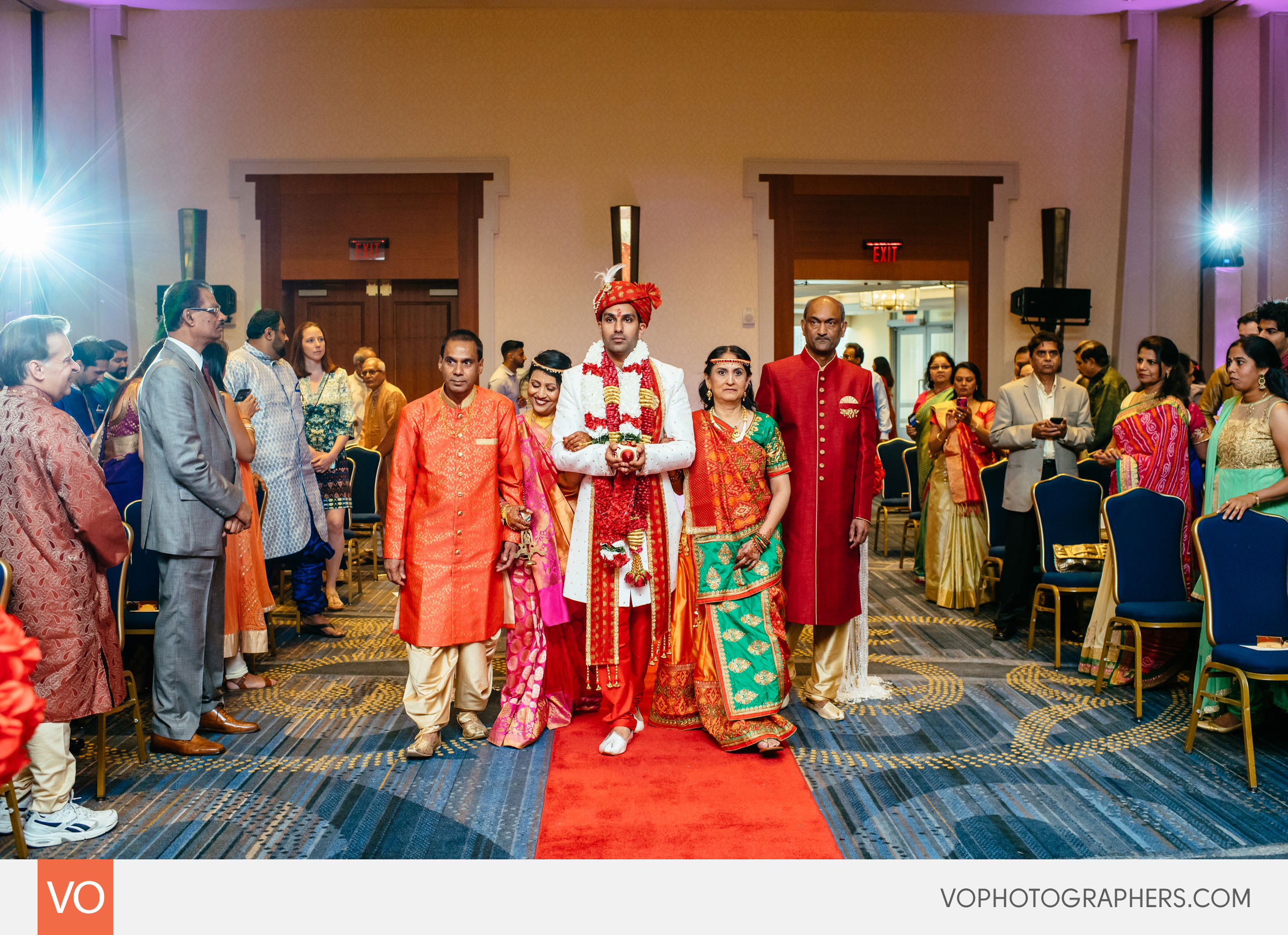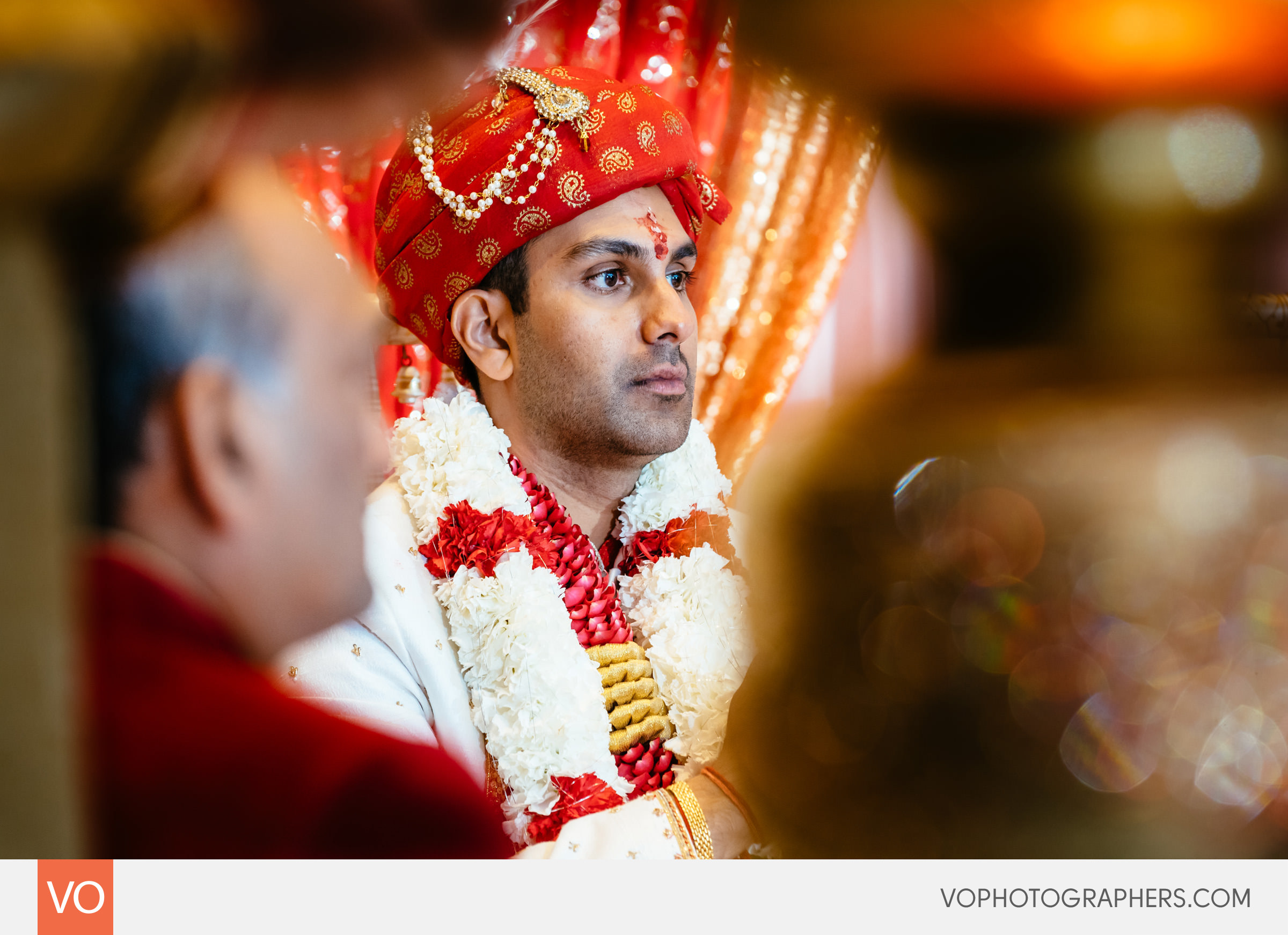 Indian ceremony takes place in beautifully decorated Mandap.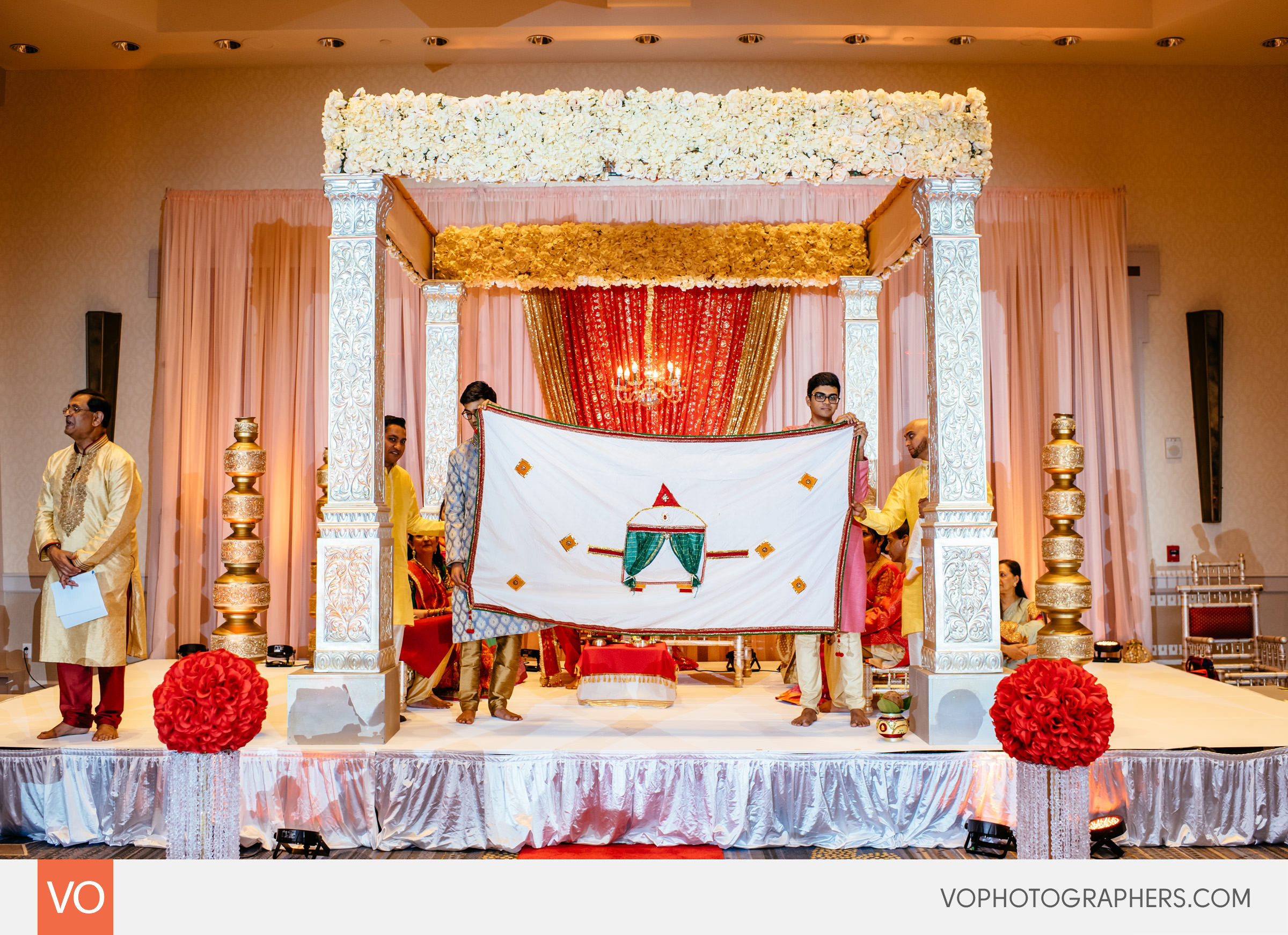 Bride arrives.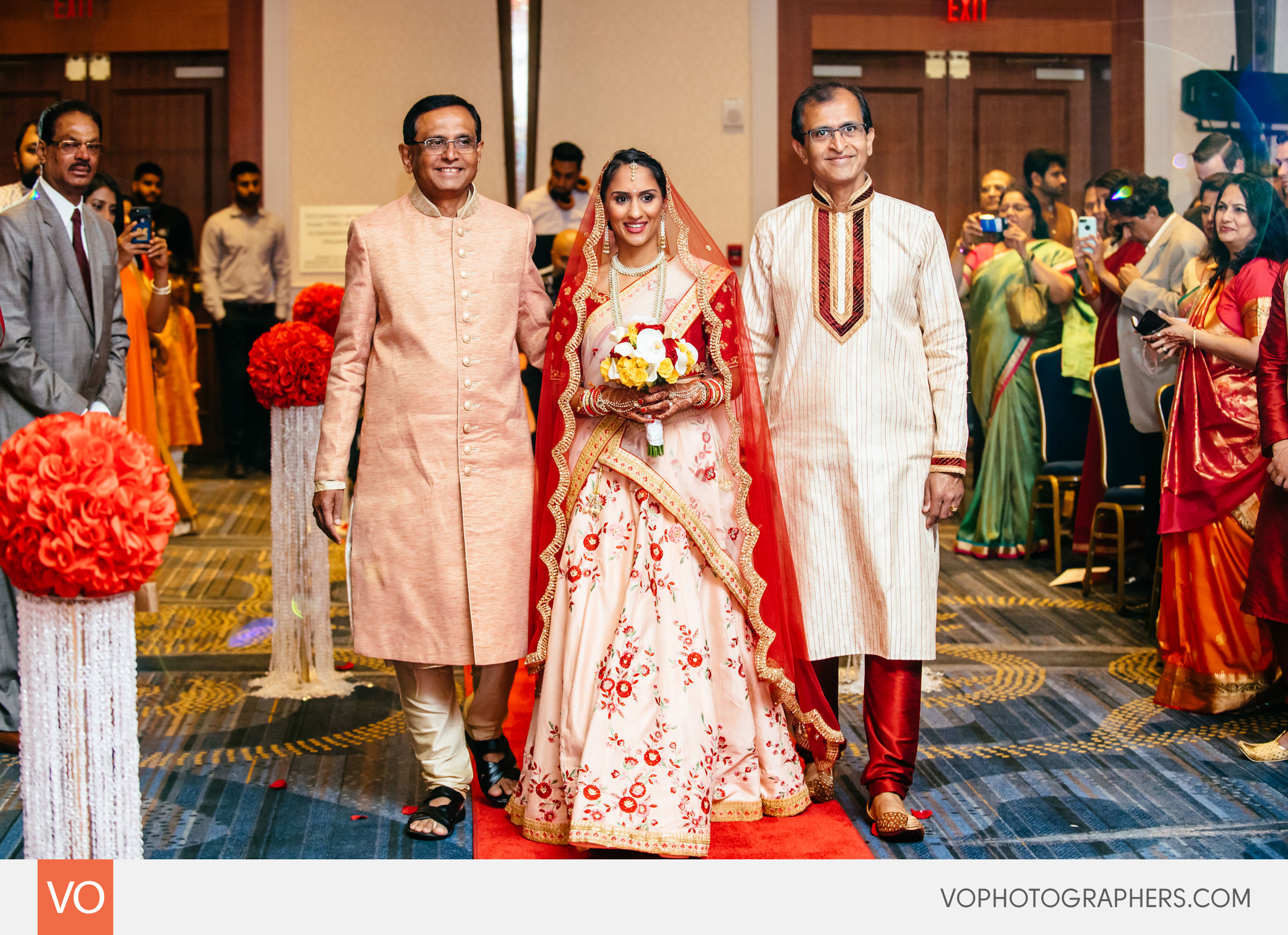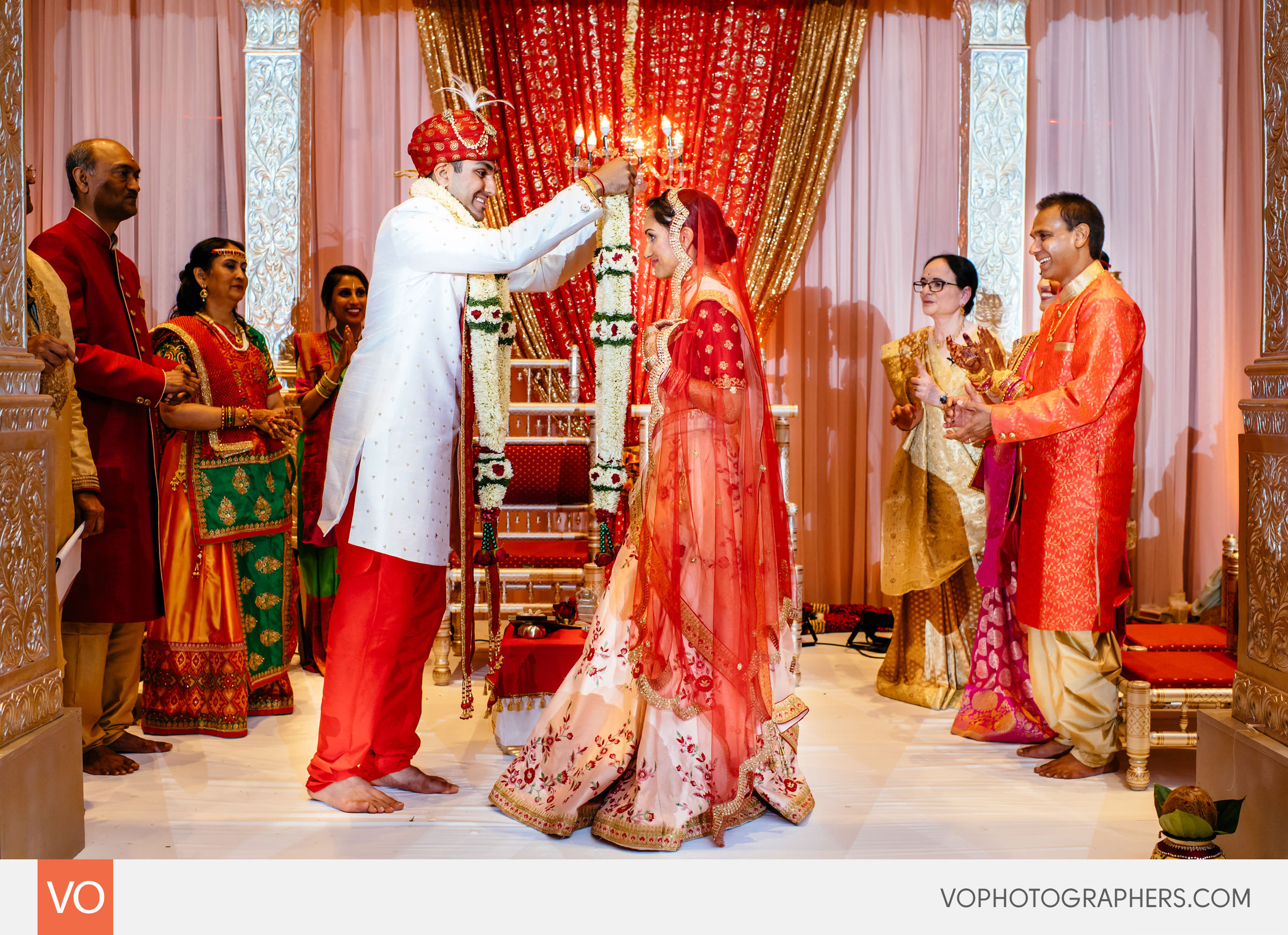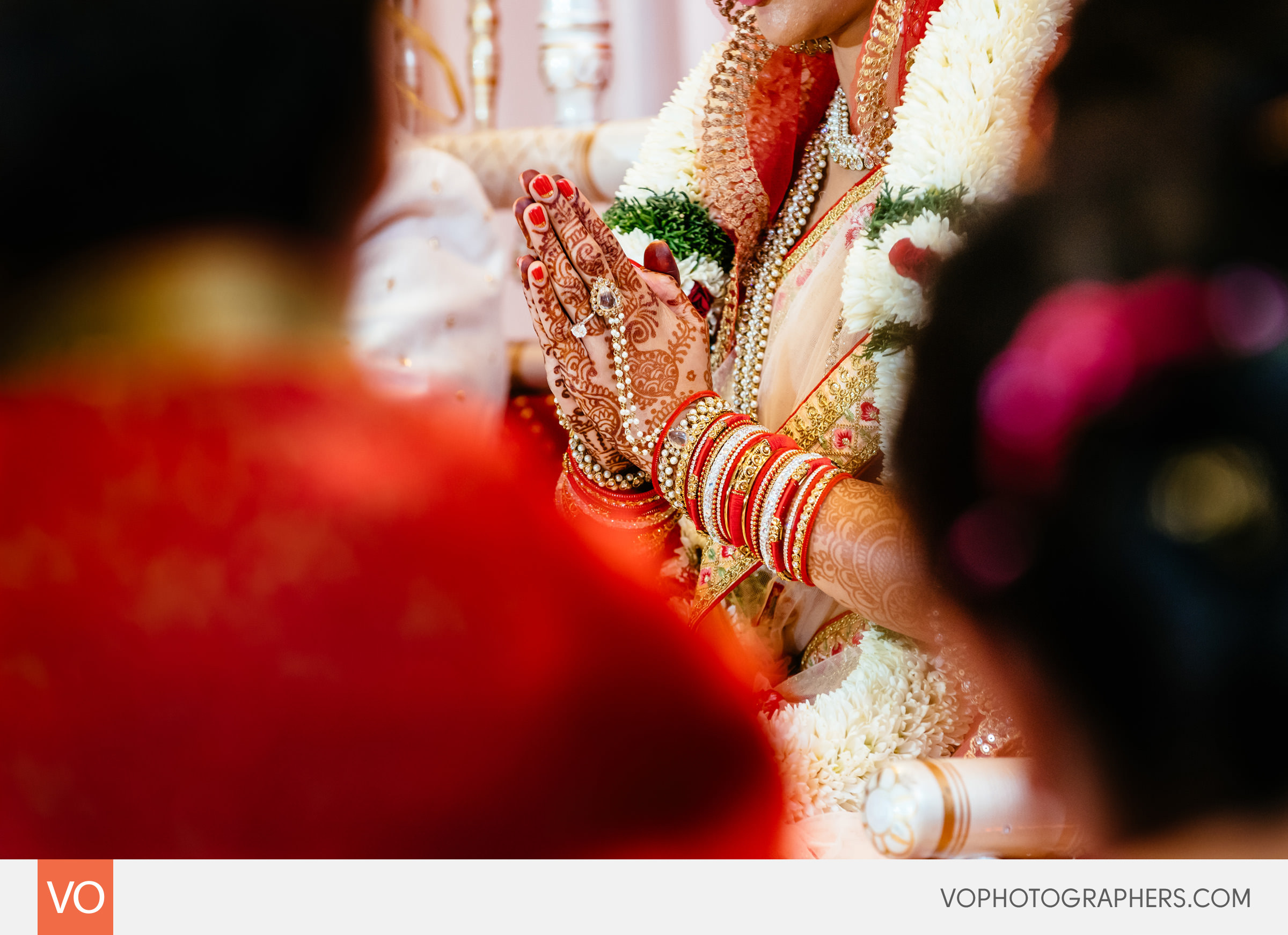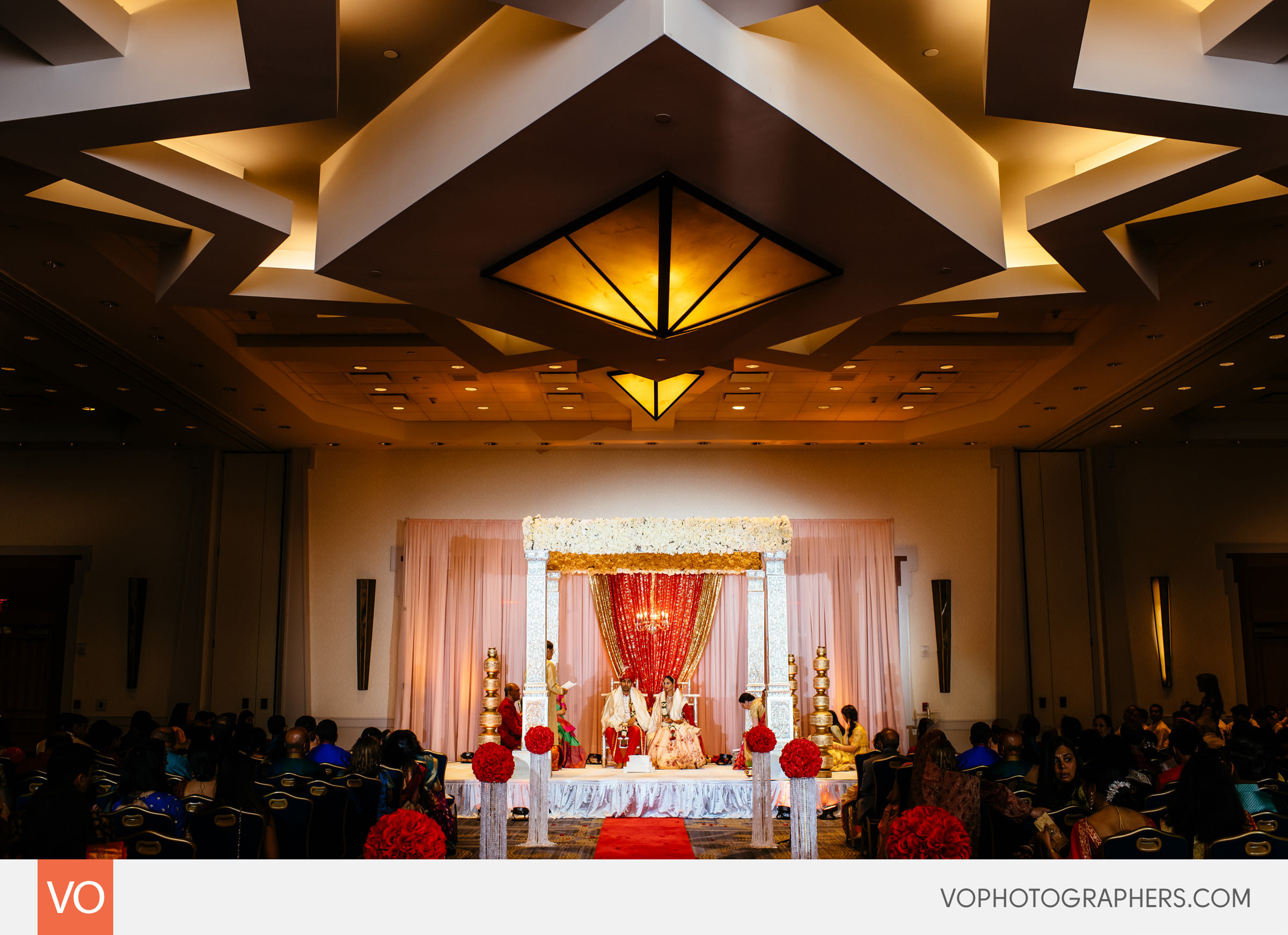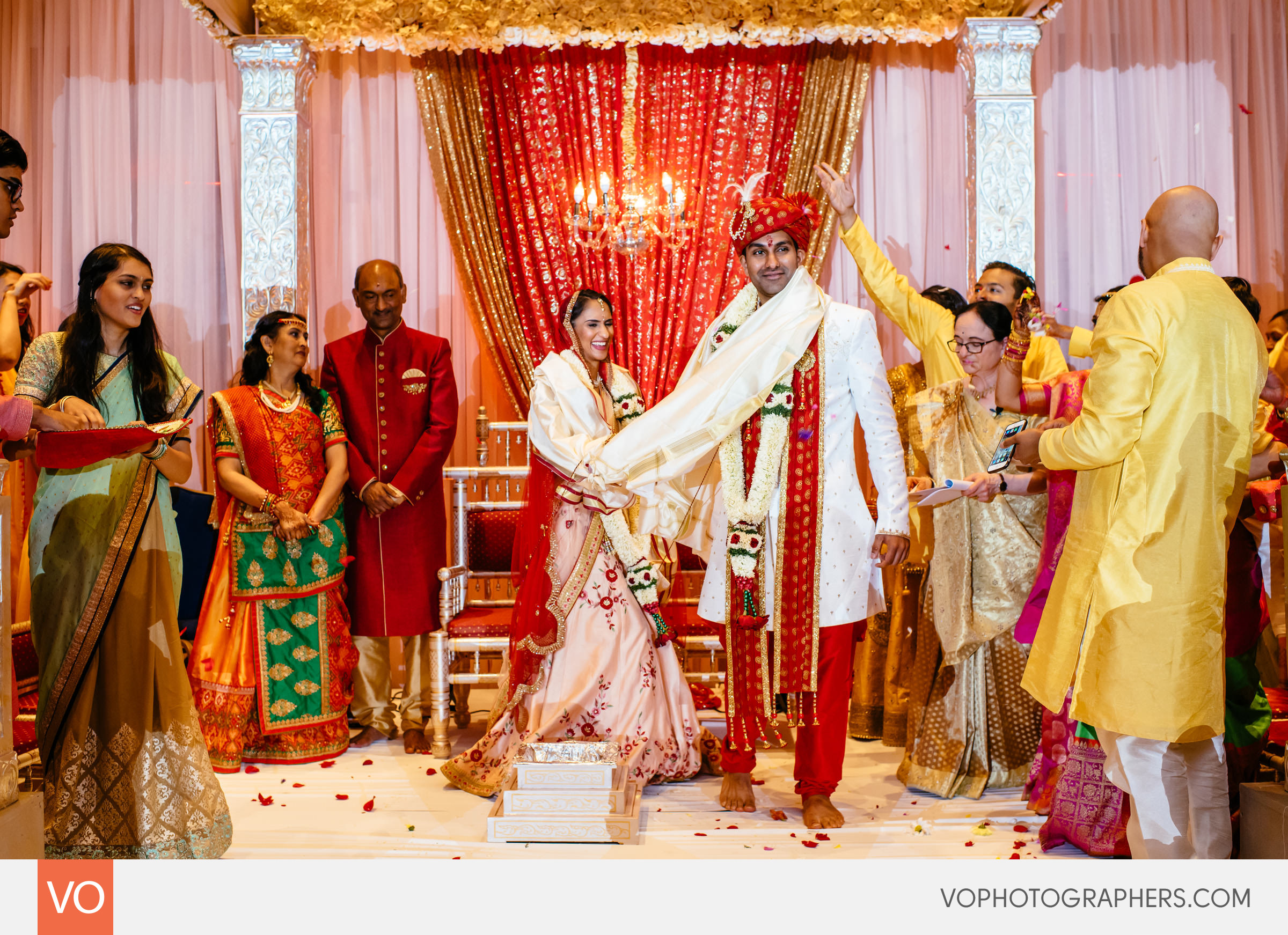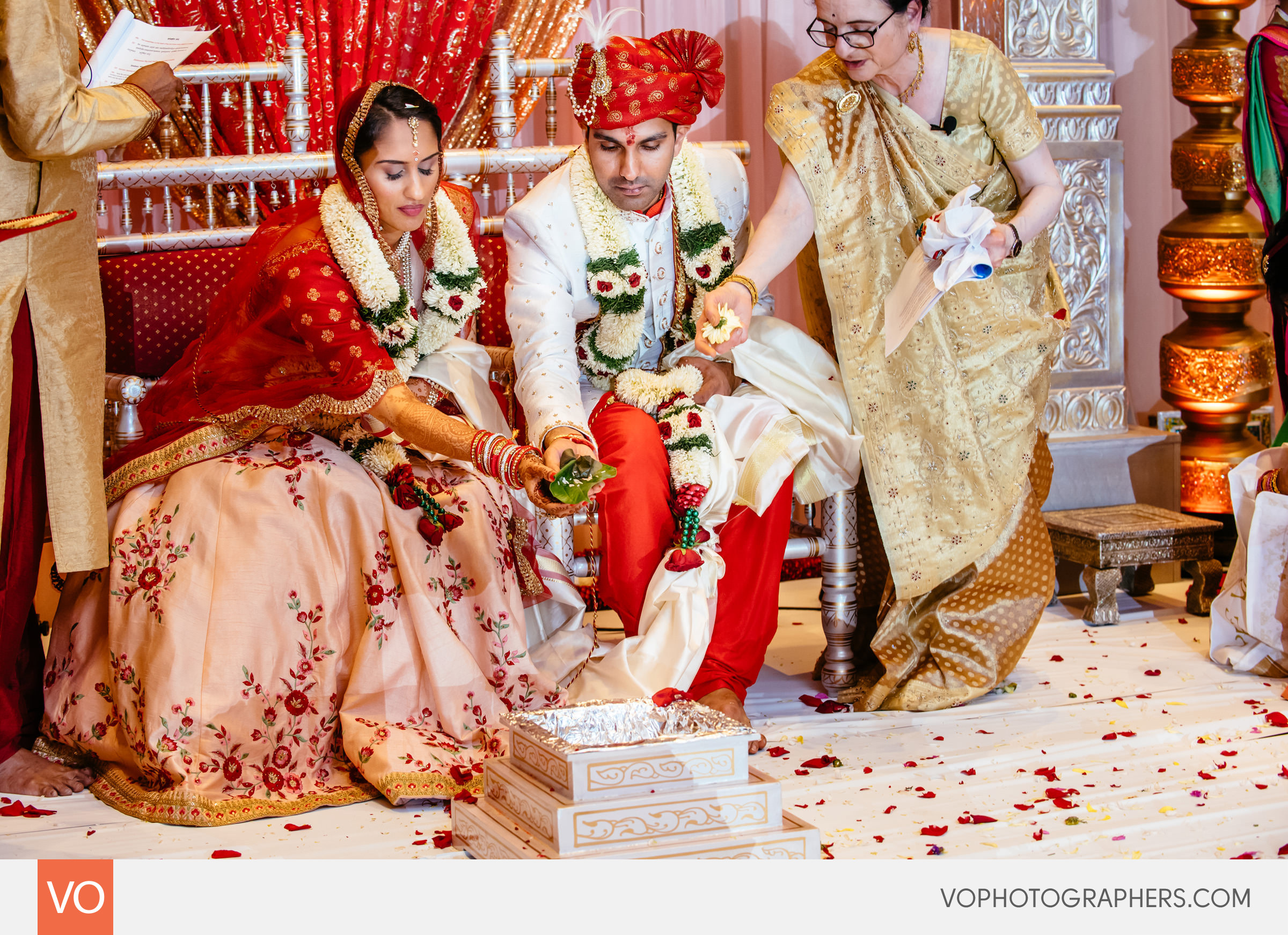 Vidai tradition.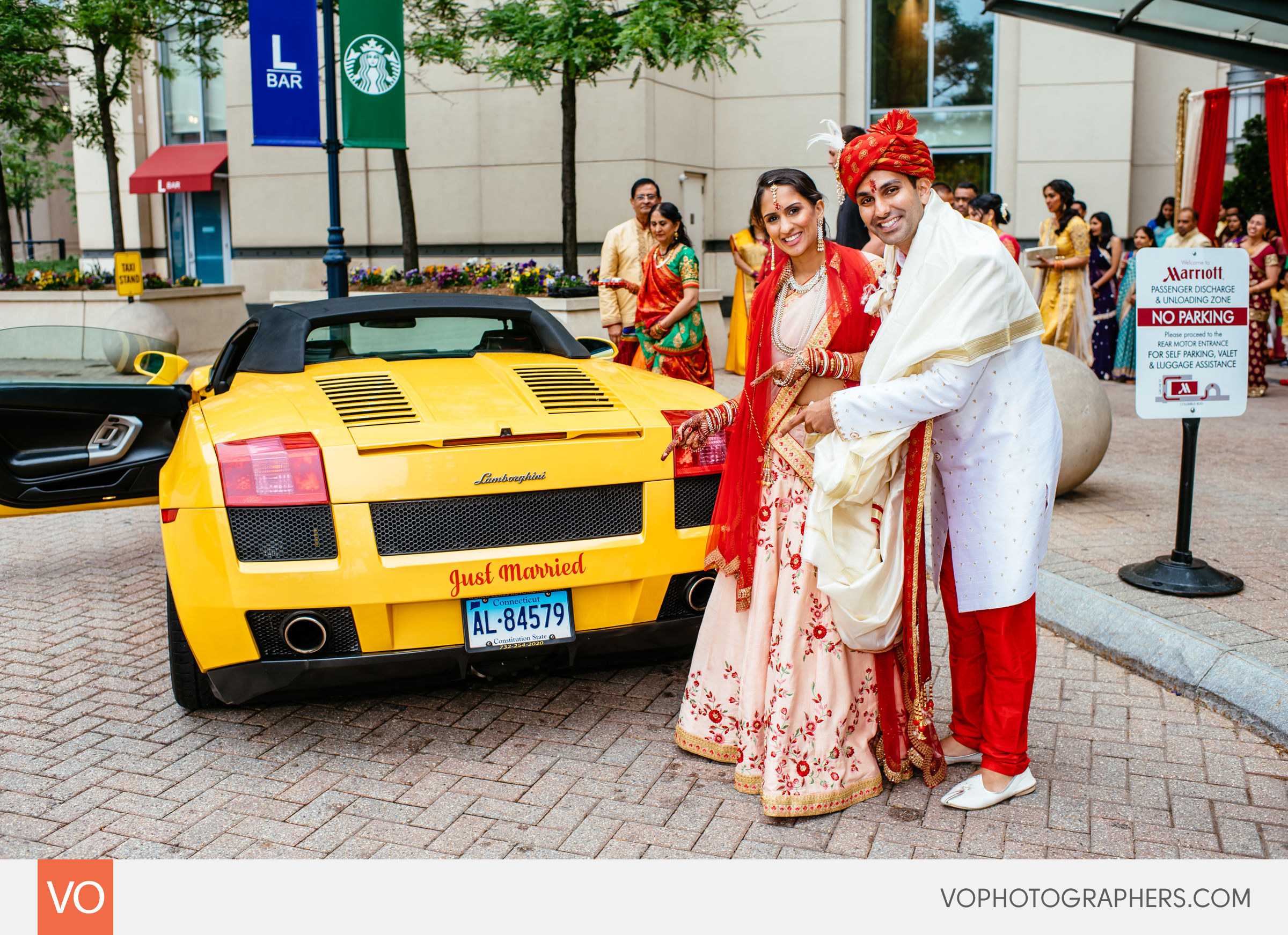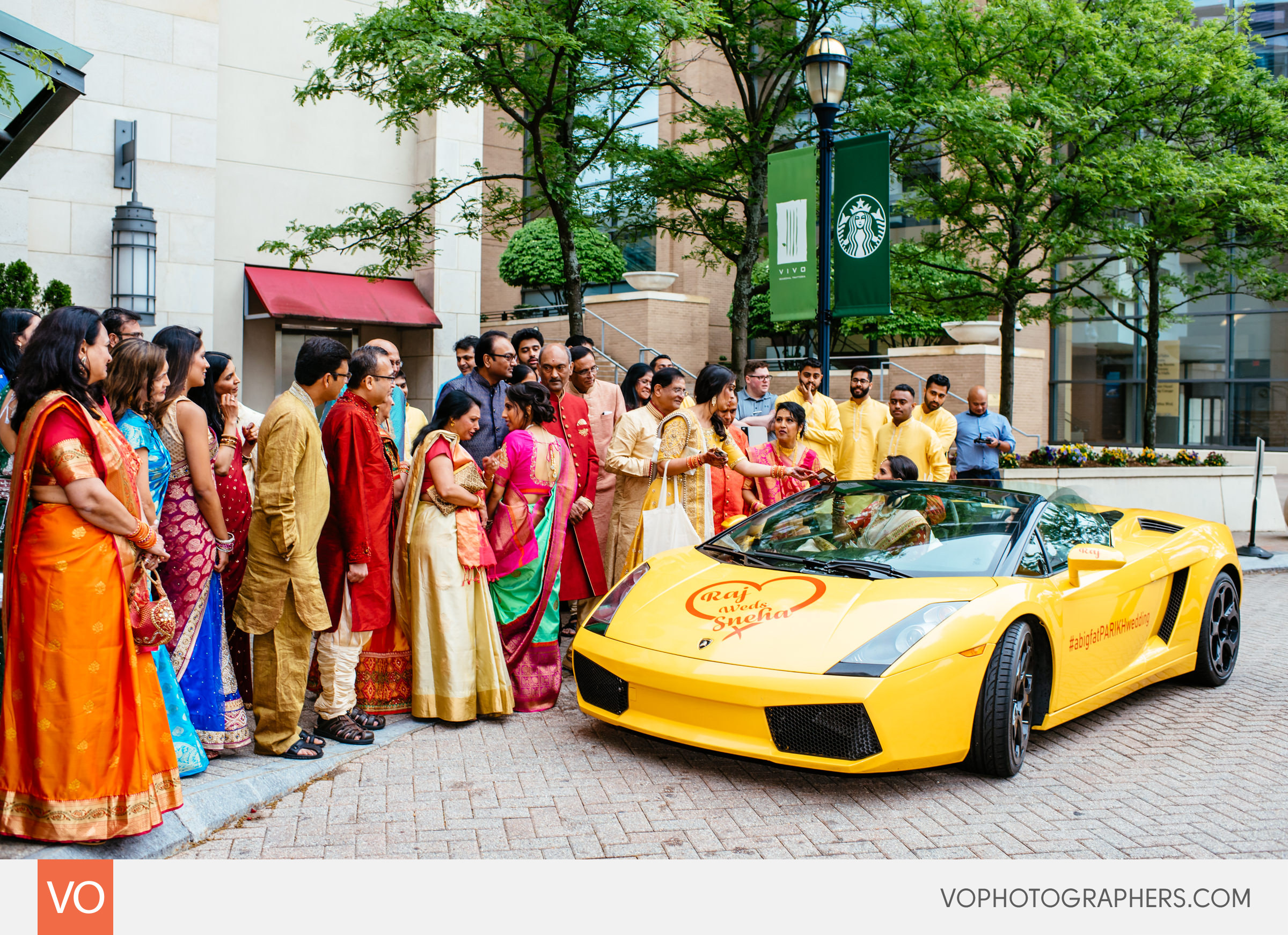 After ceremony & lunch, Bride and Groom change their outfits for the reception.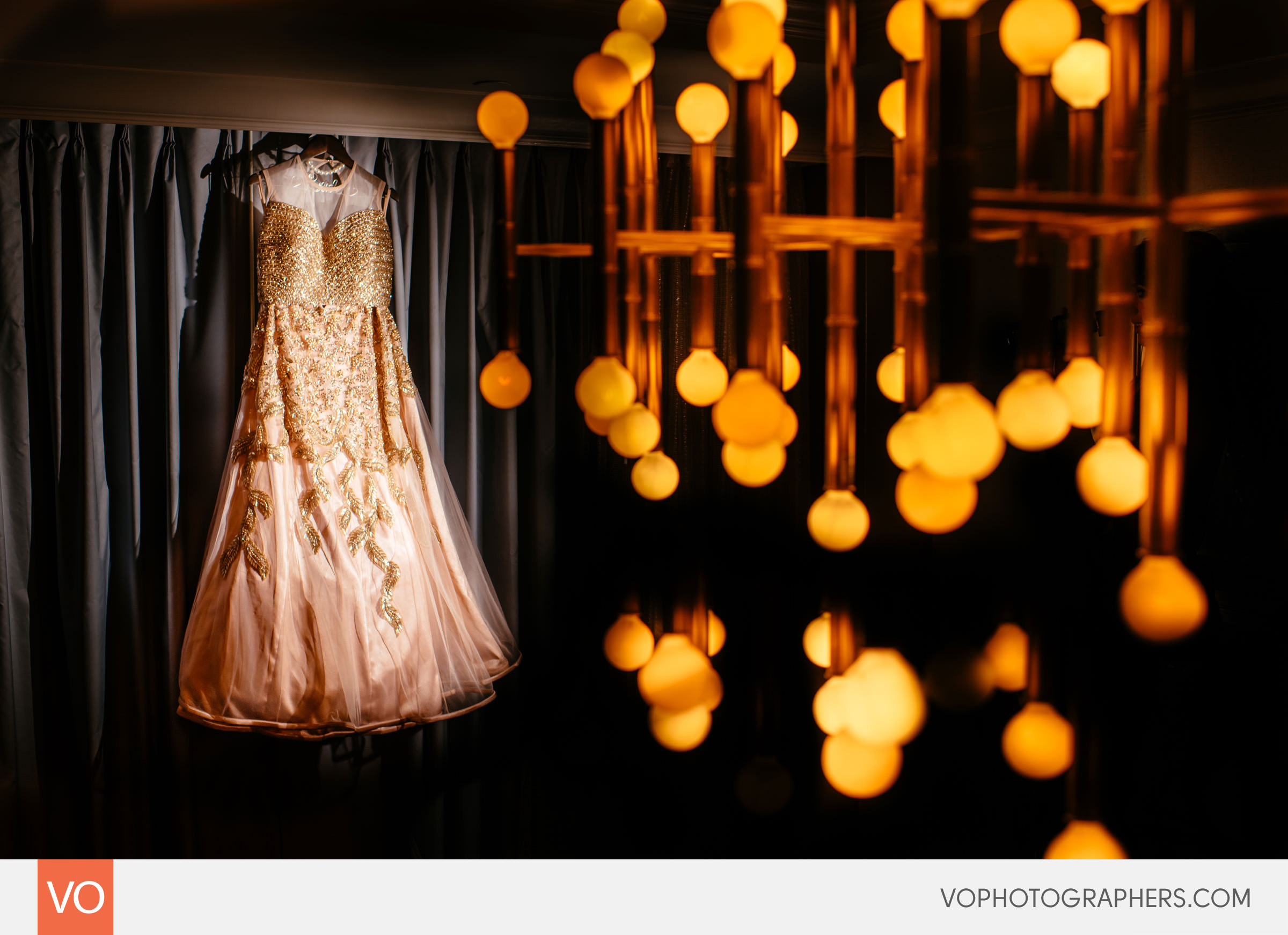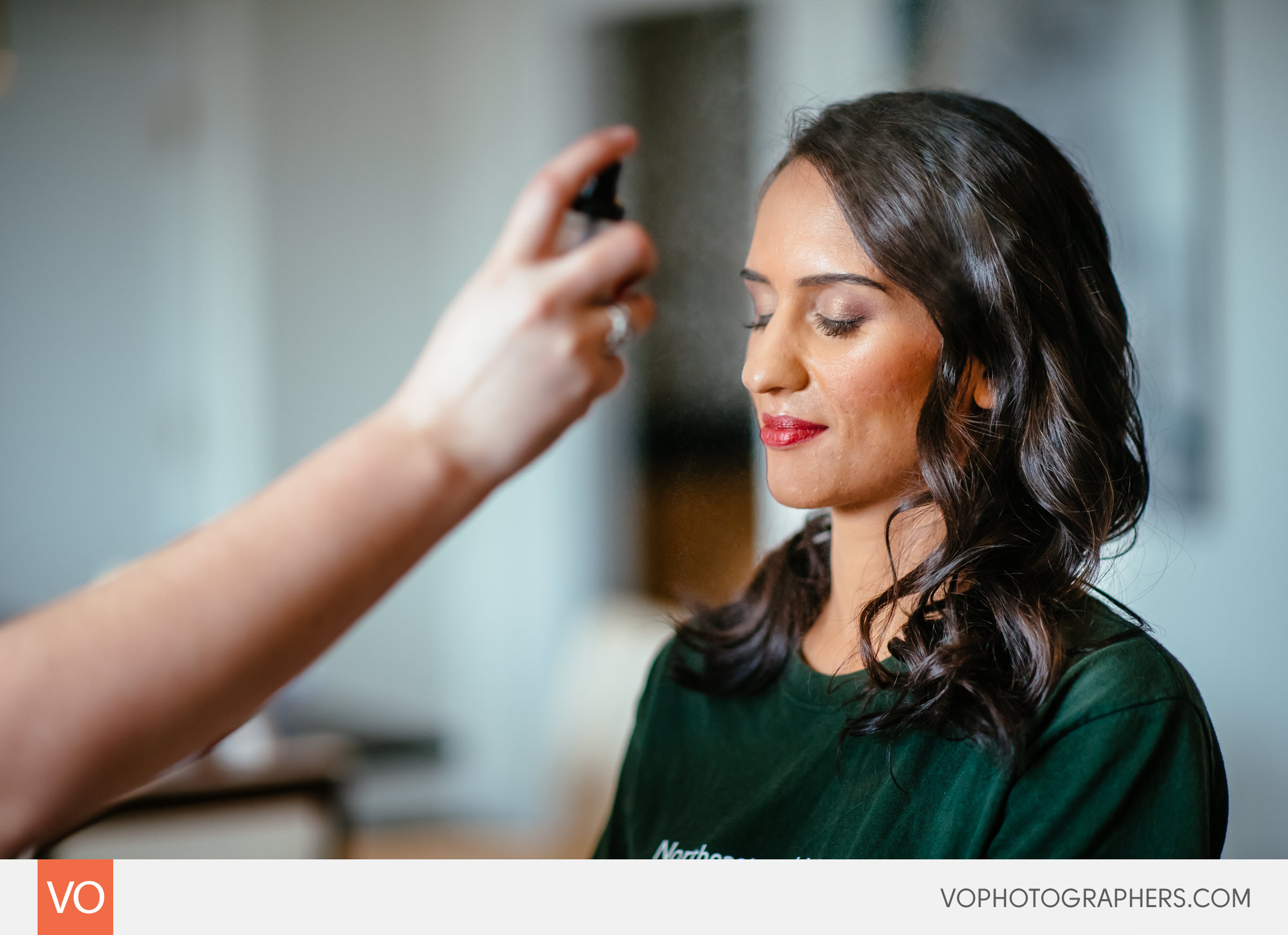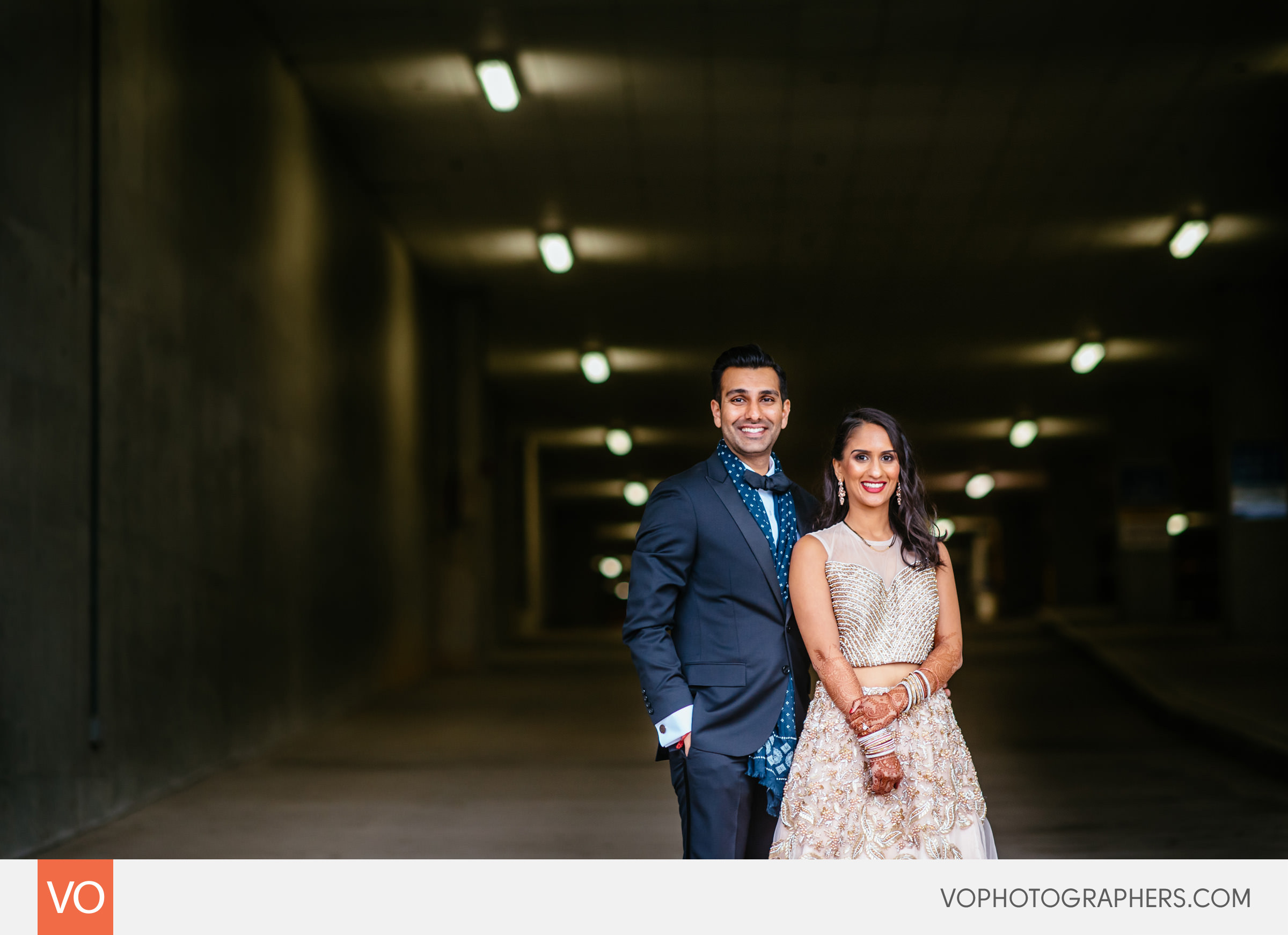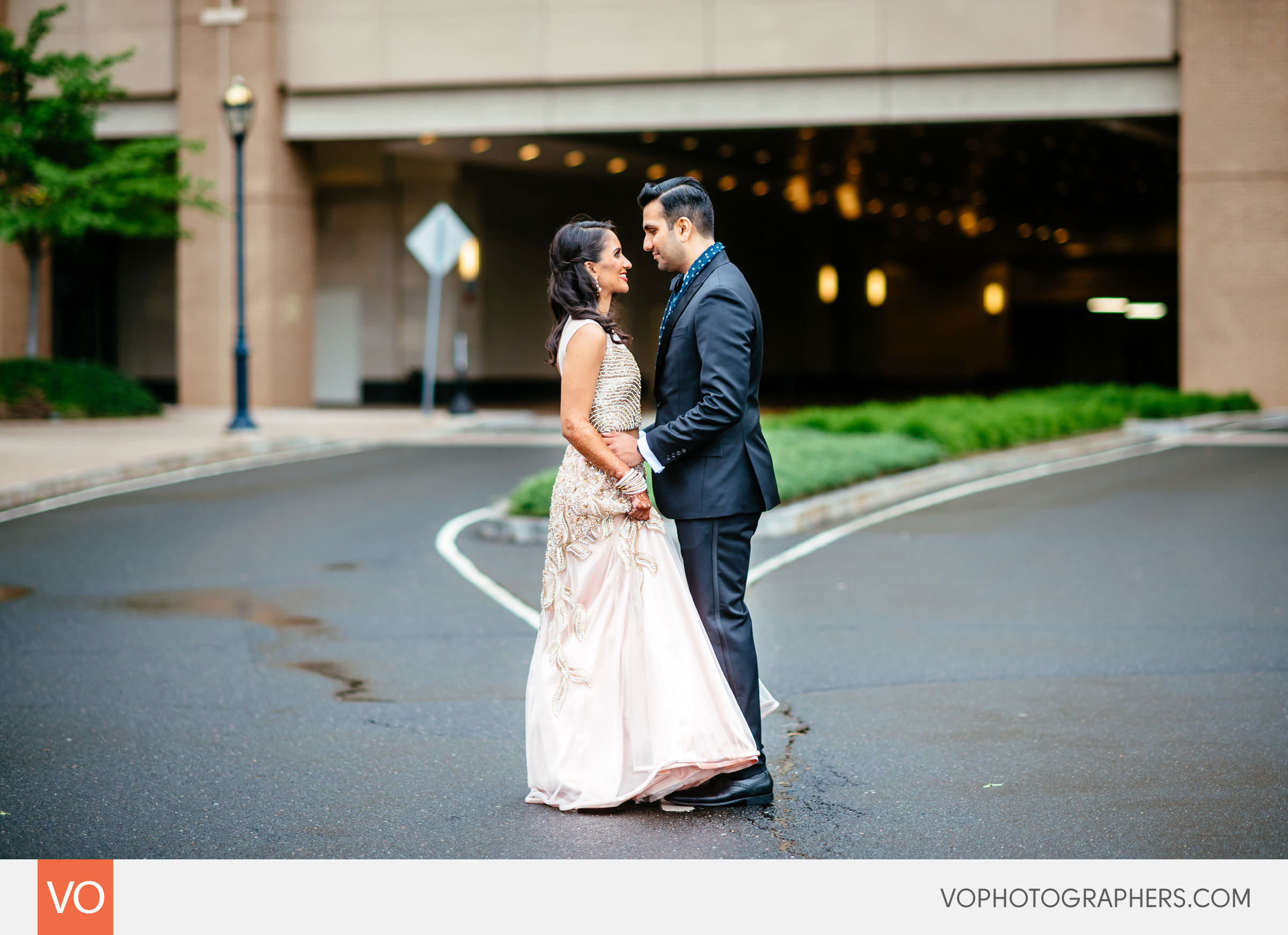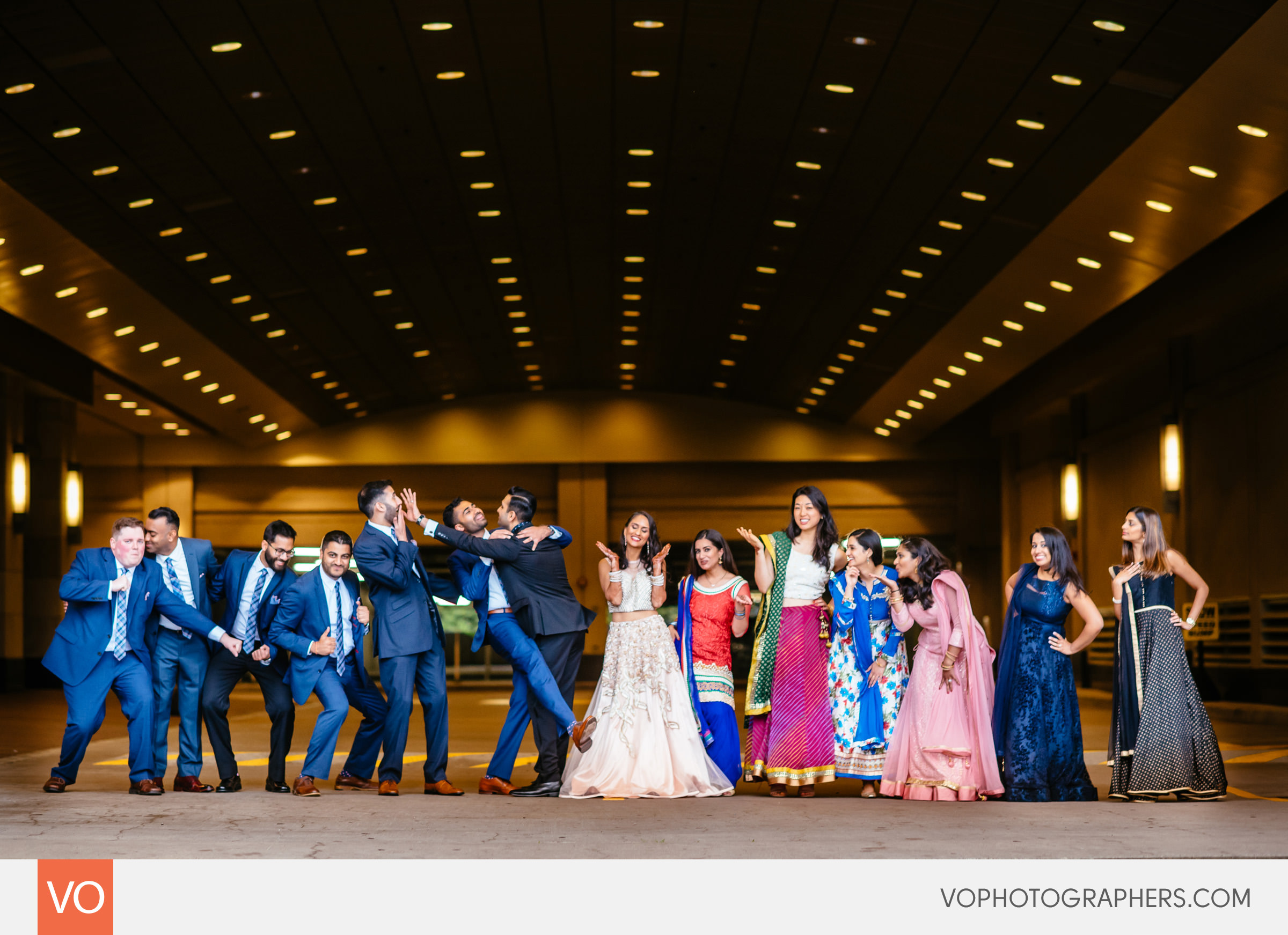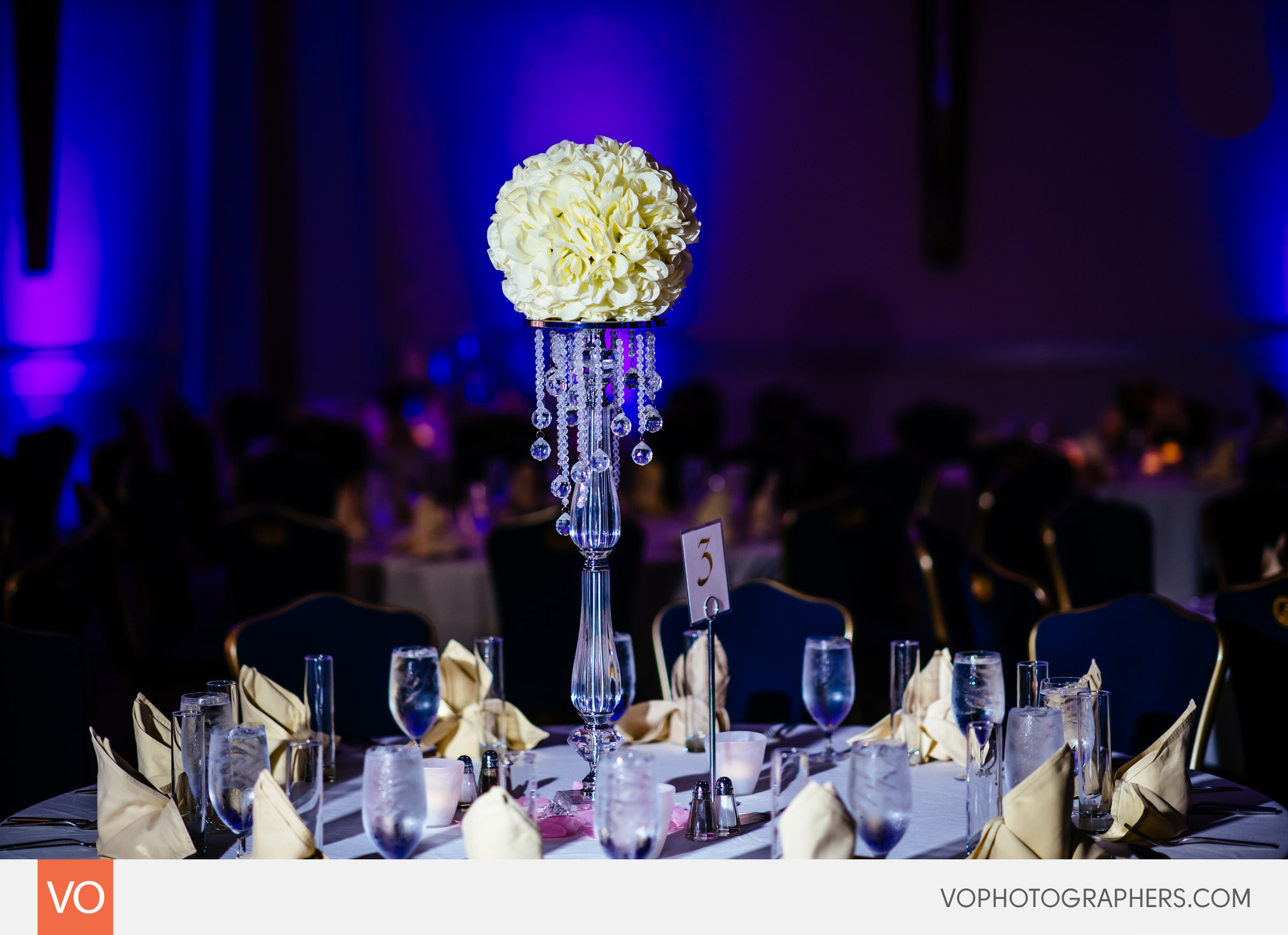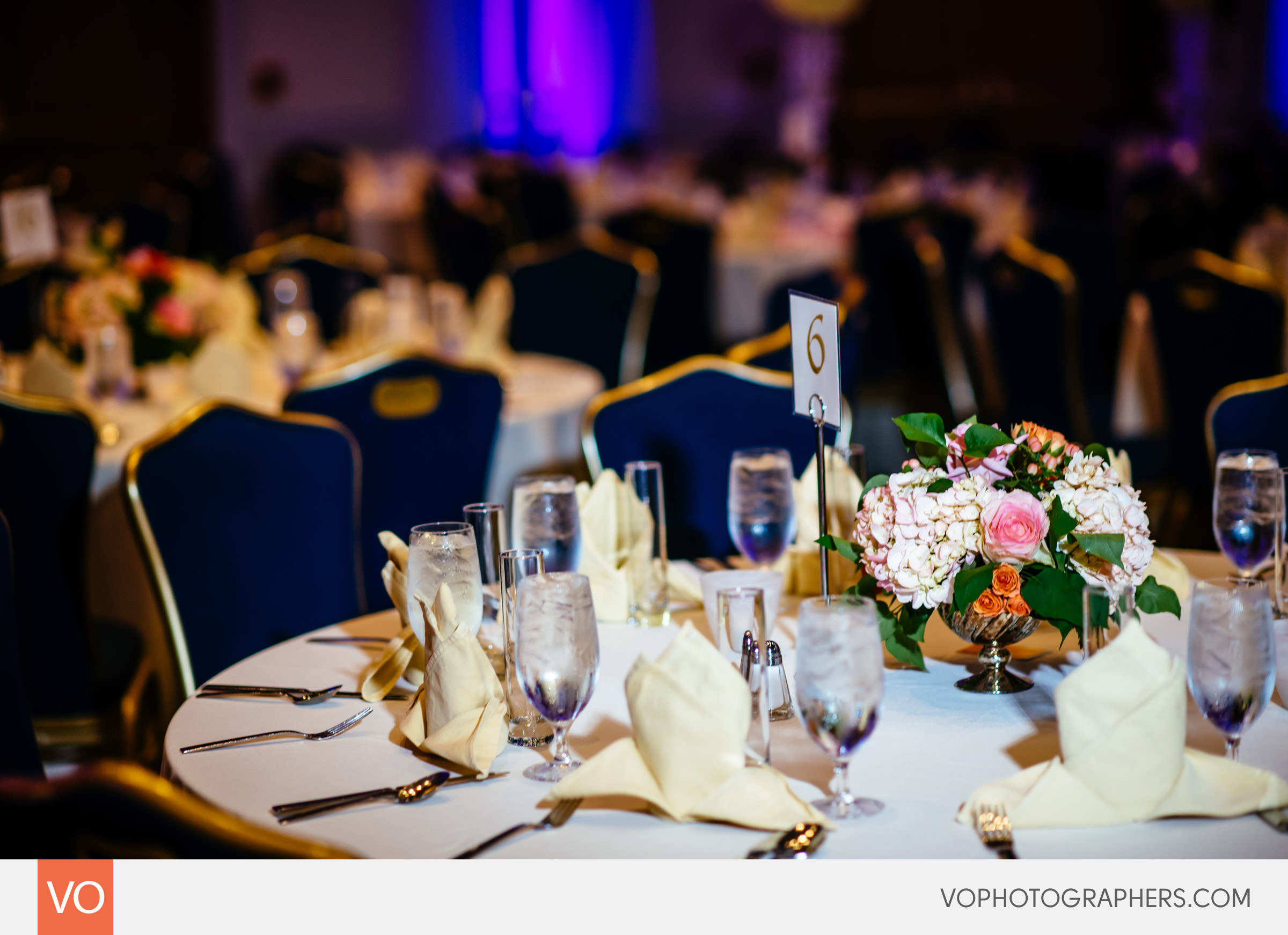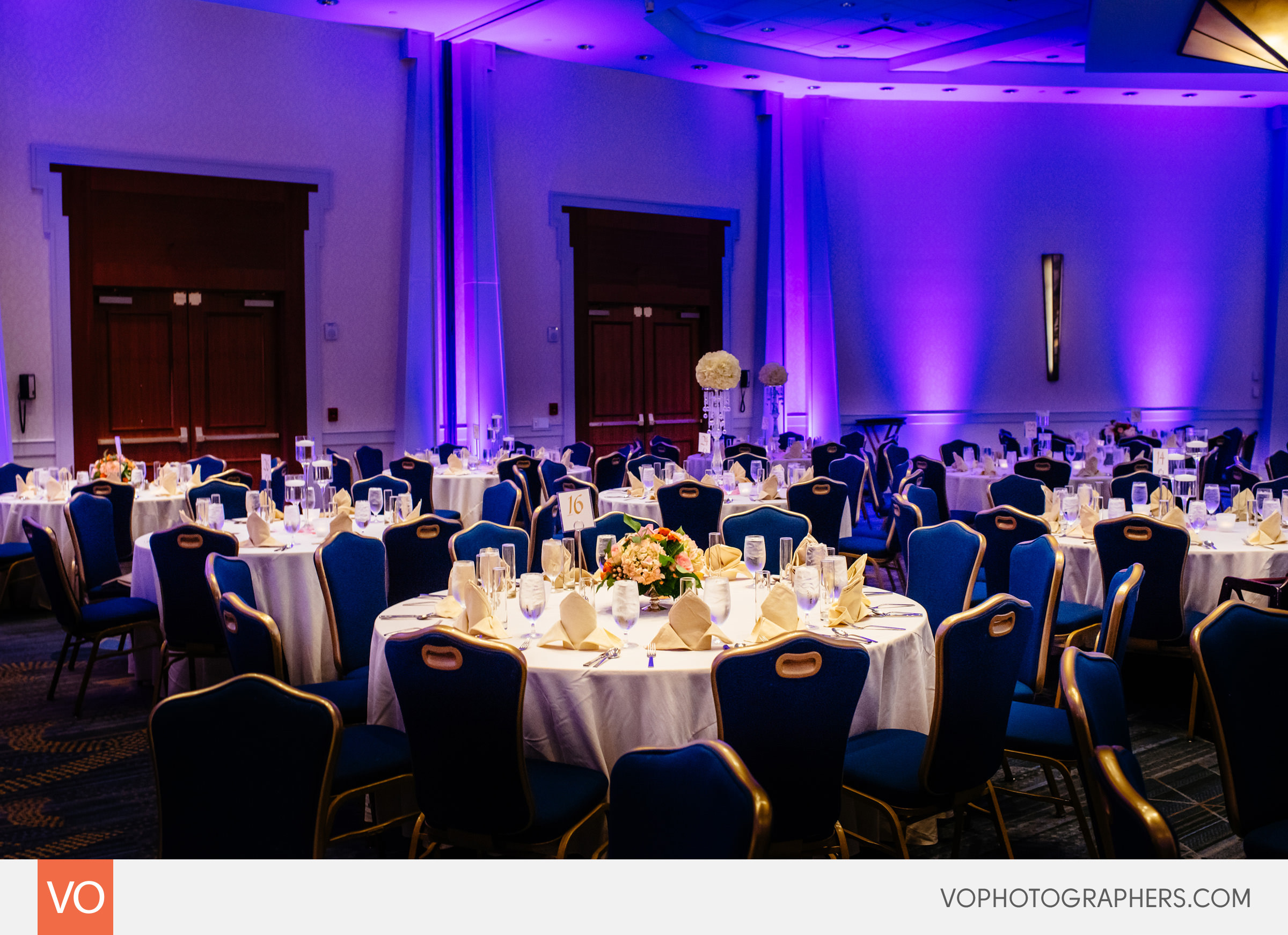 Ceremony spot was turned into  a gorgeous stage.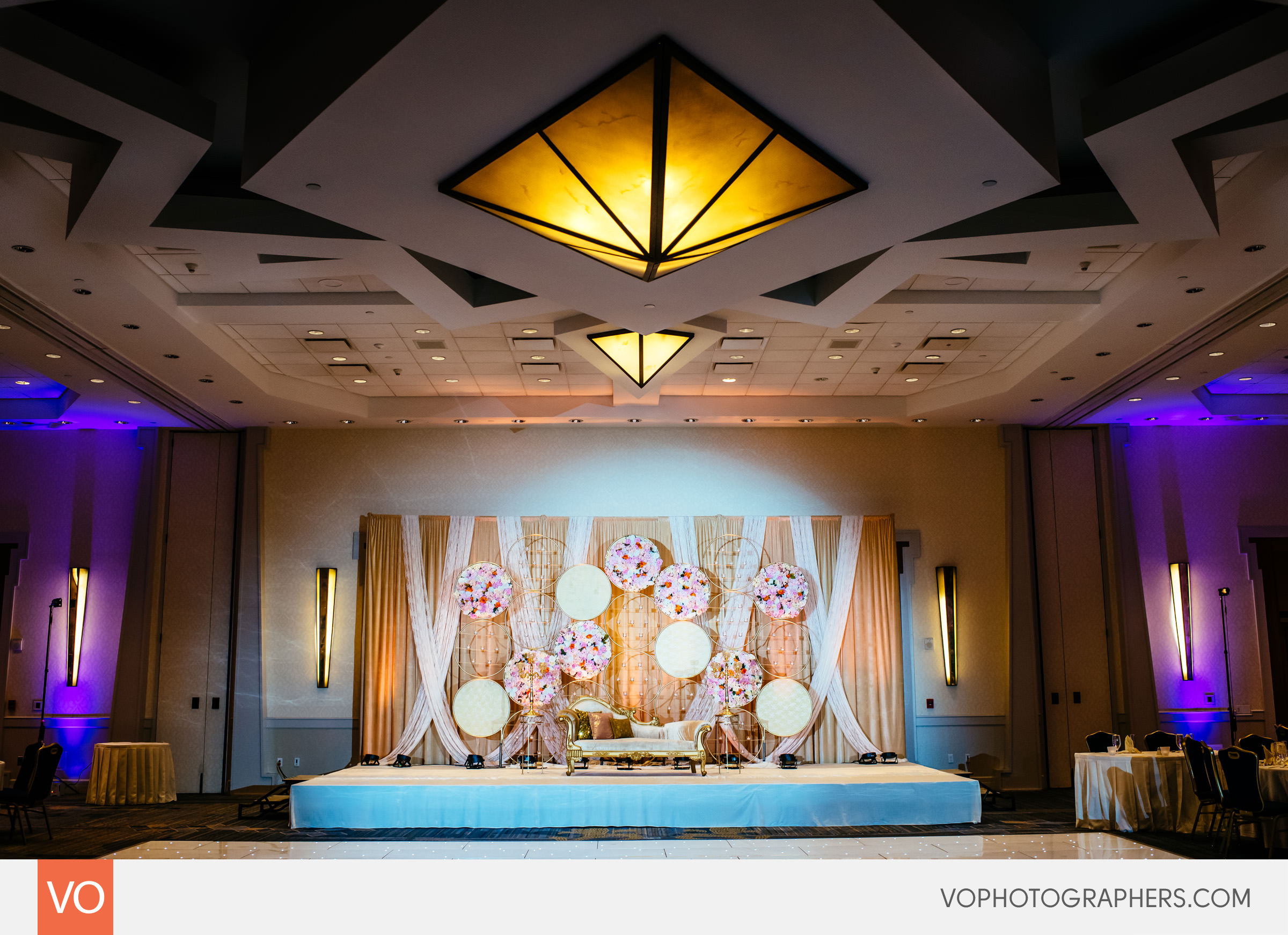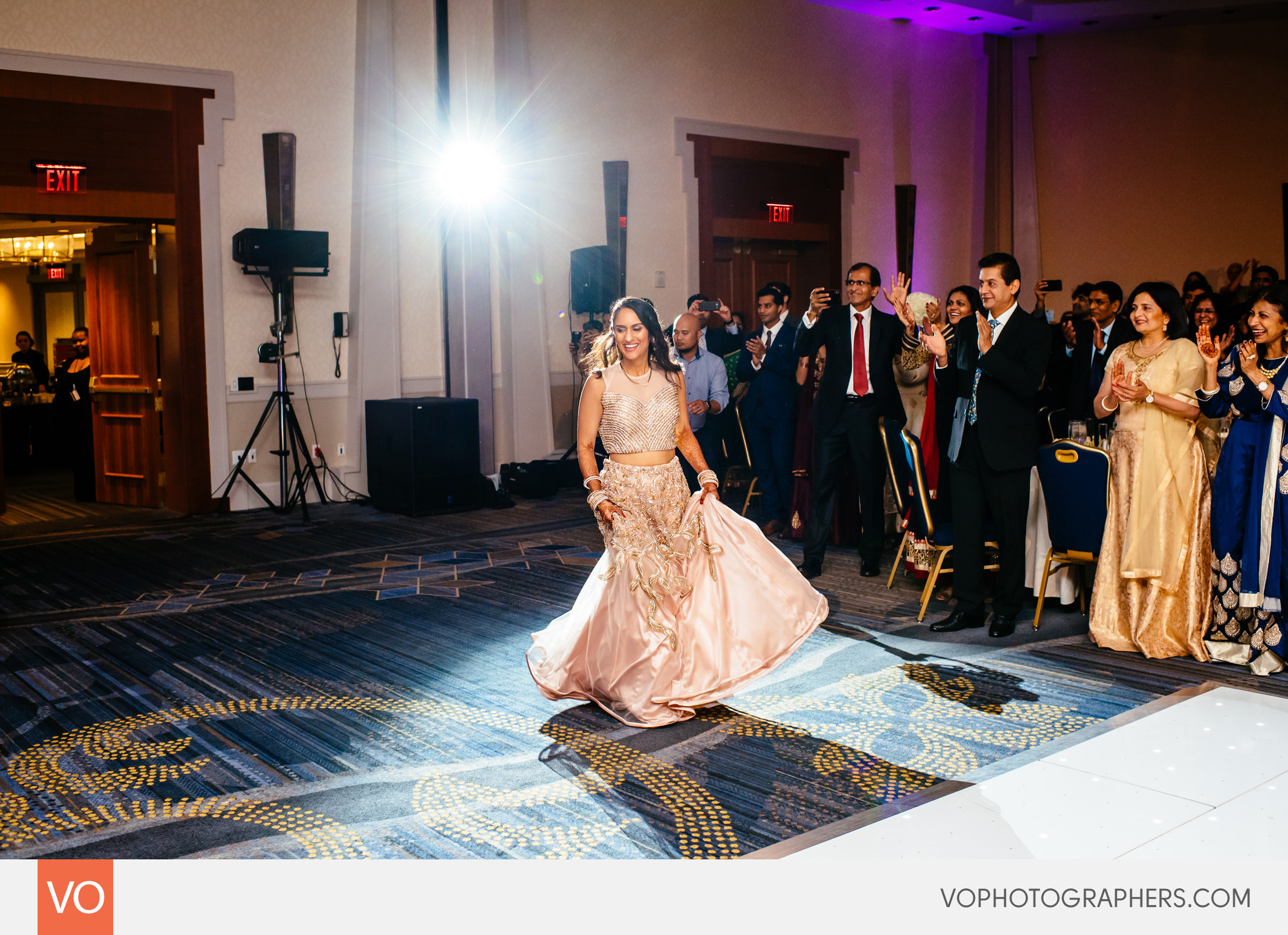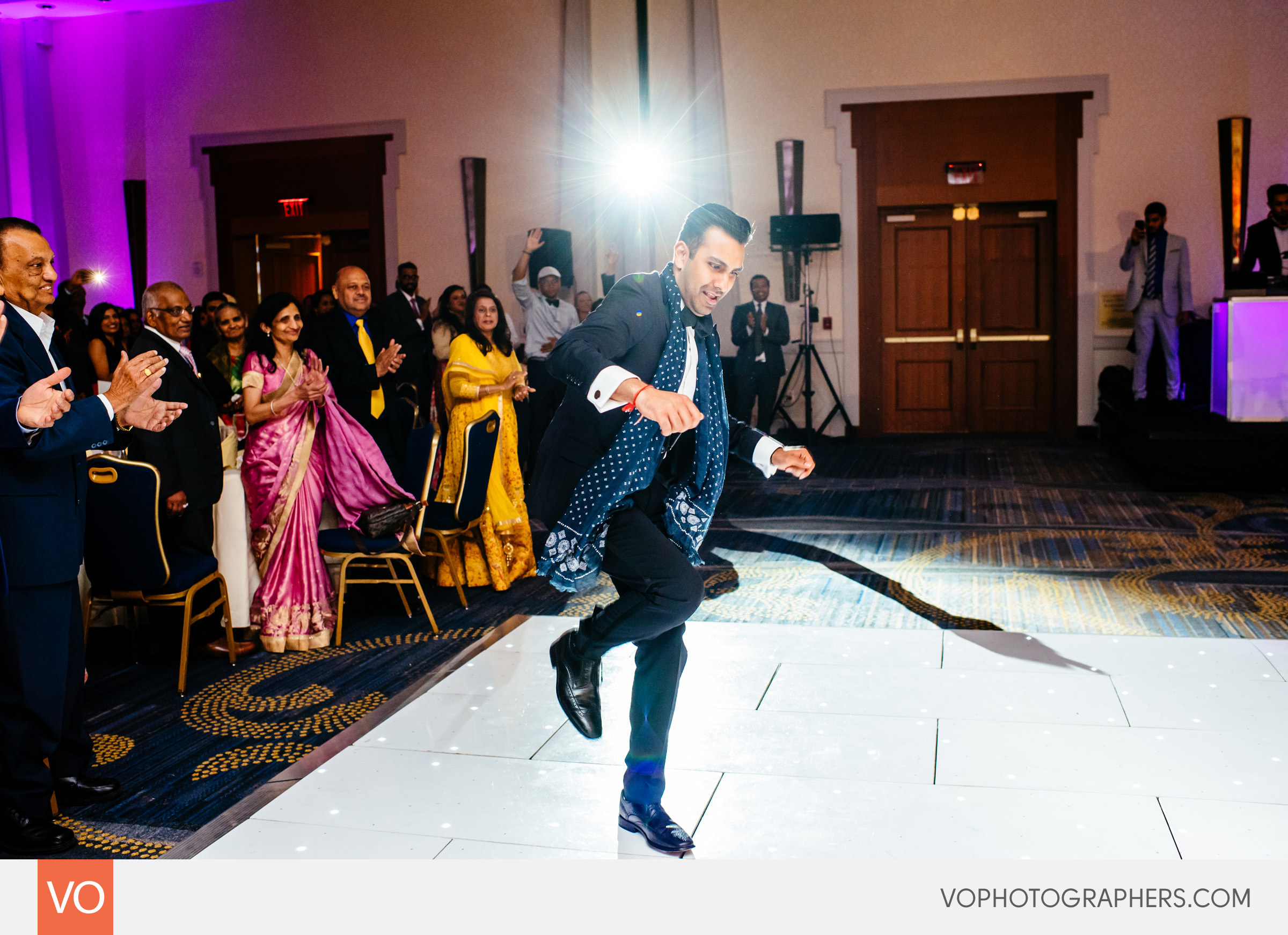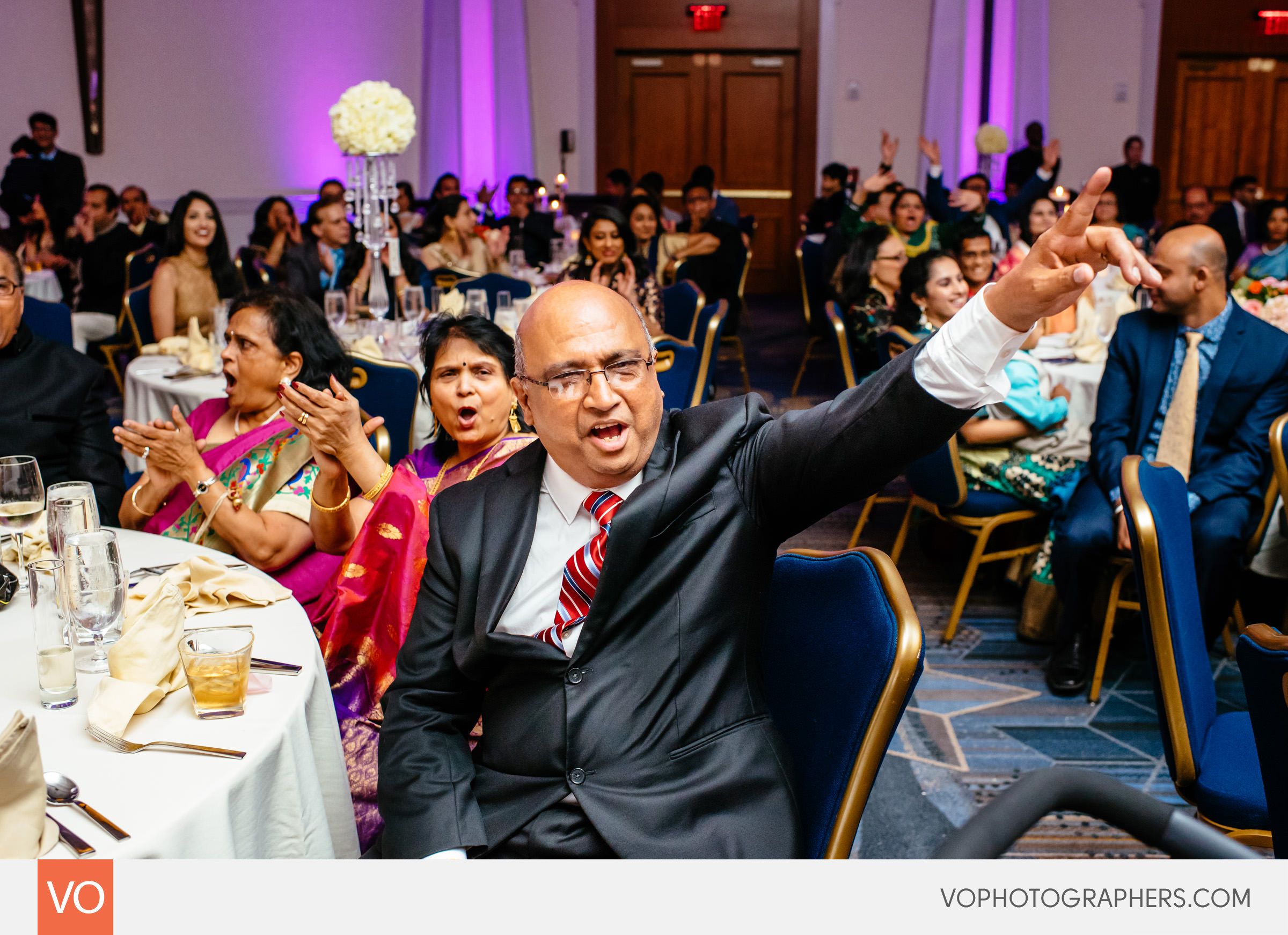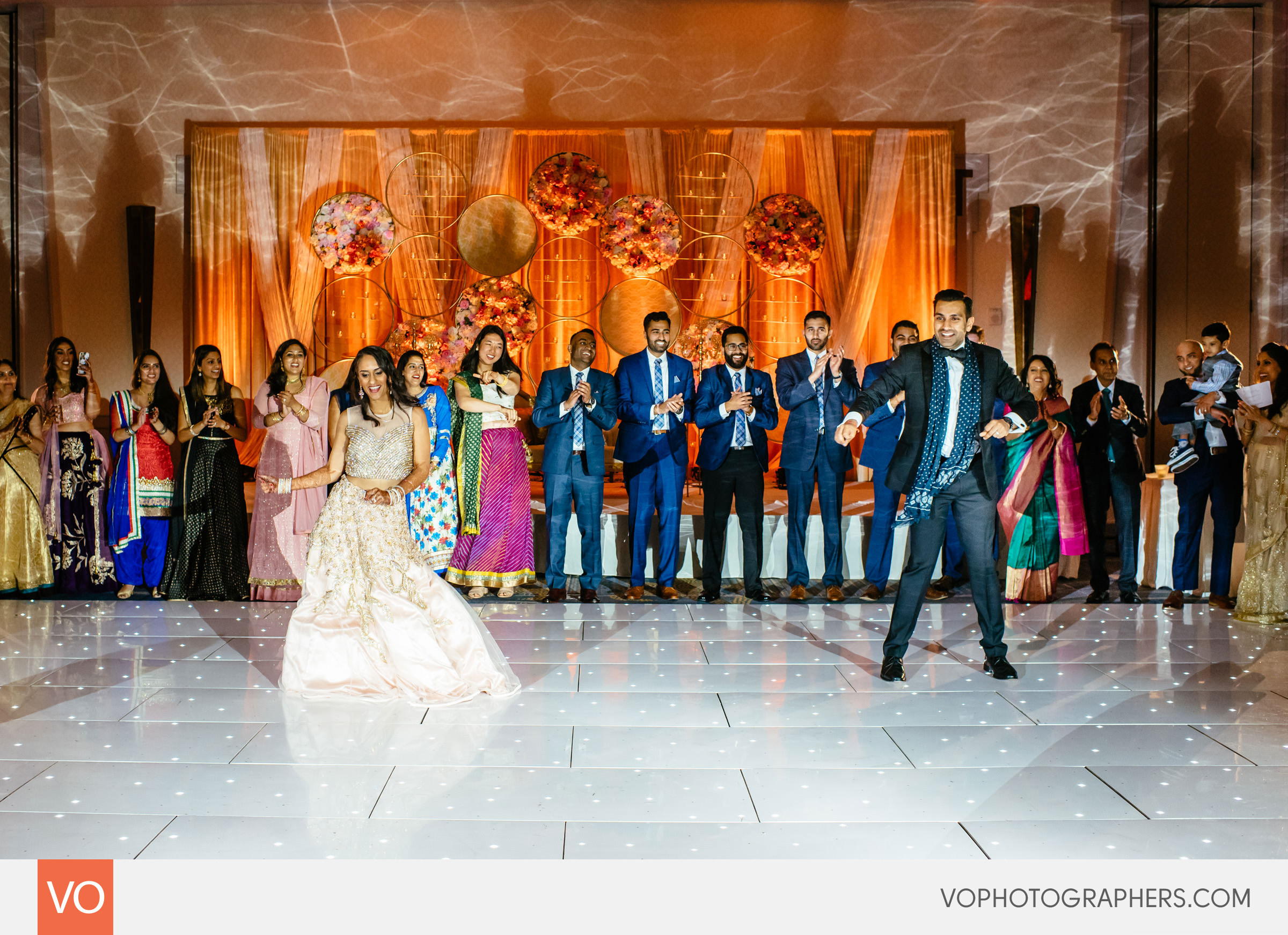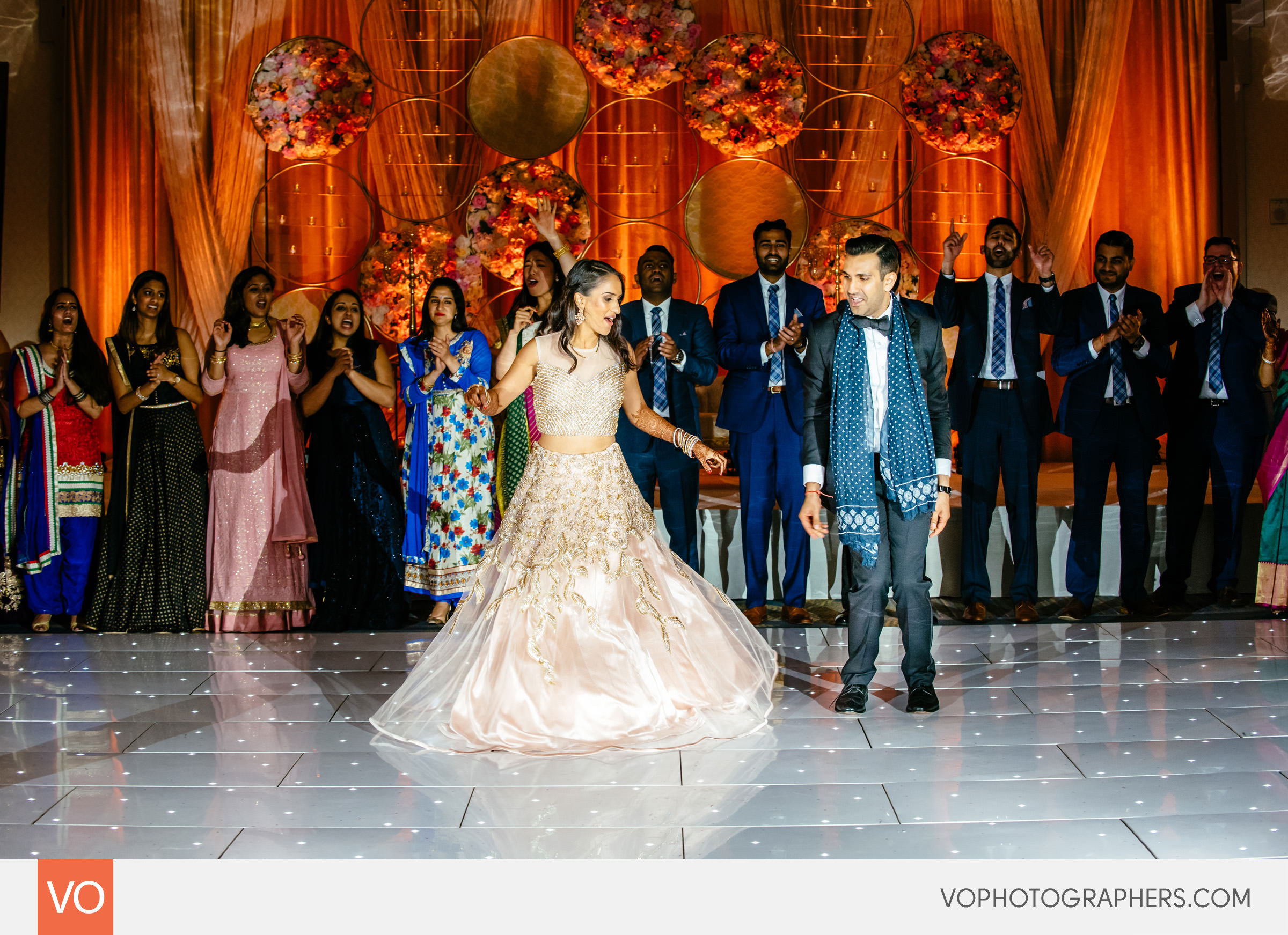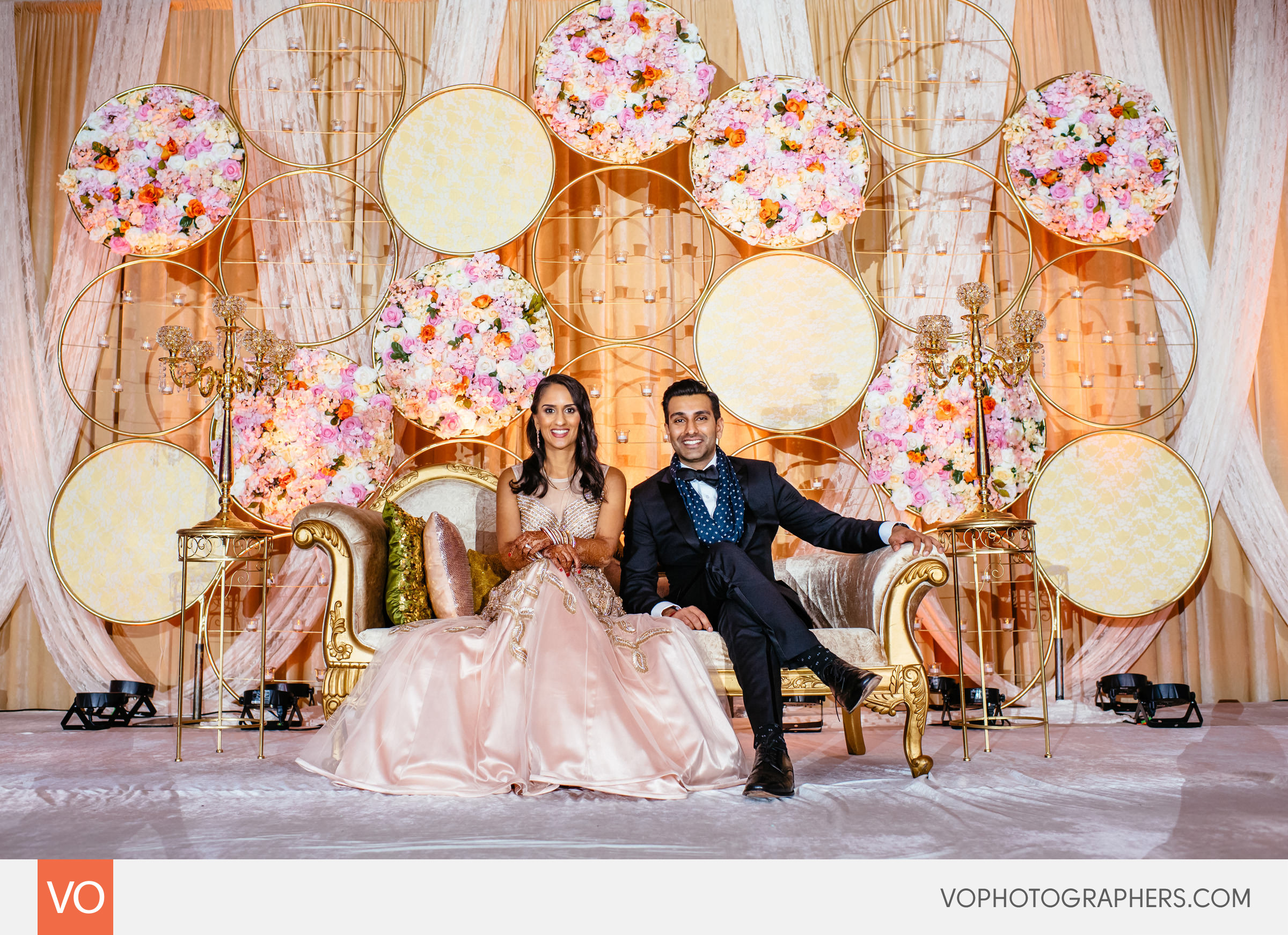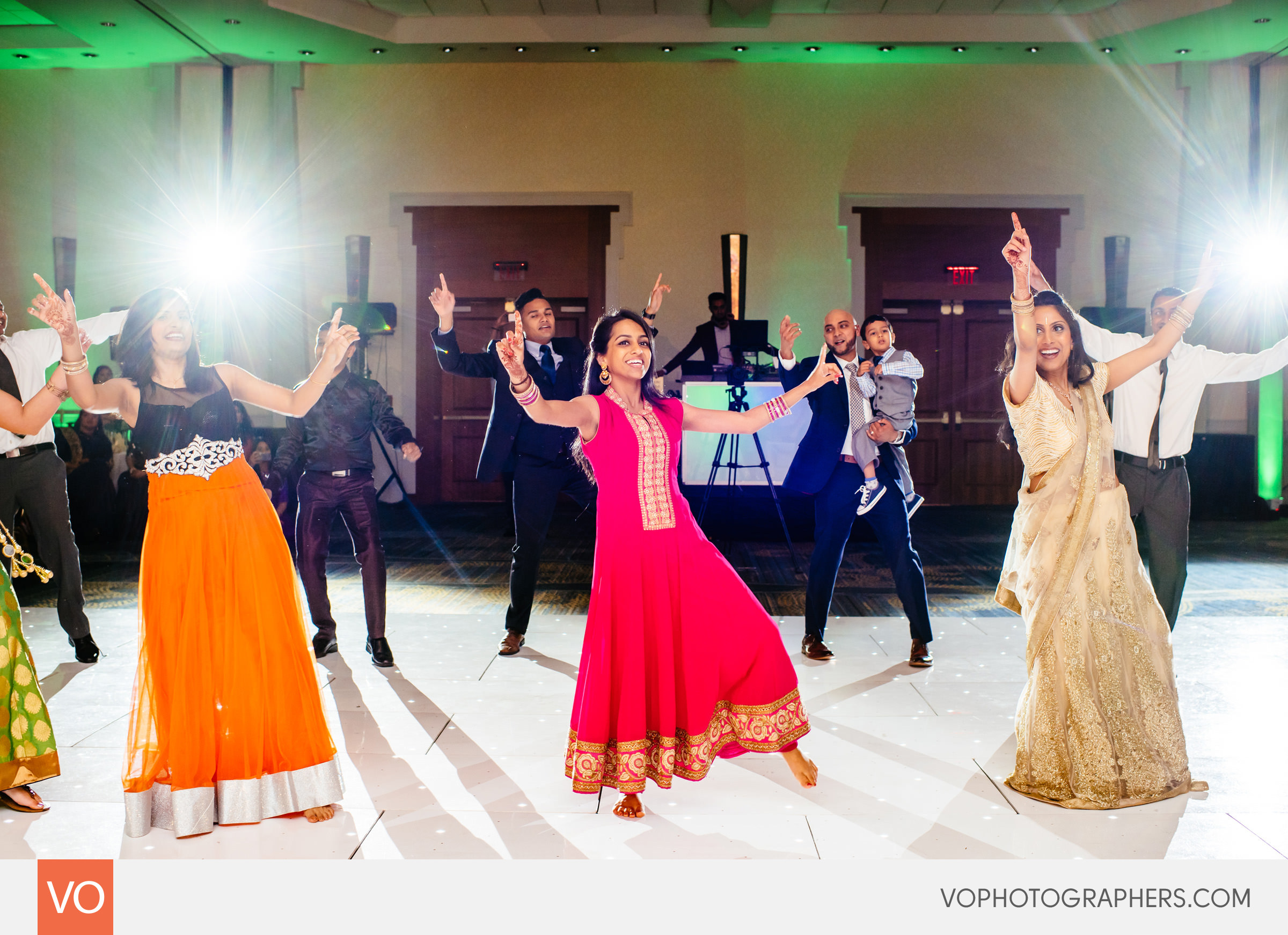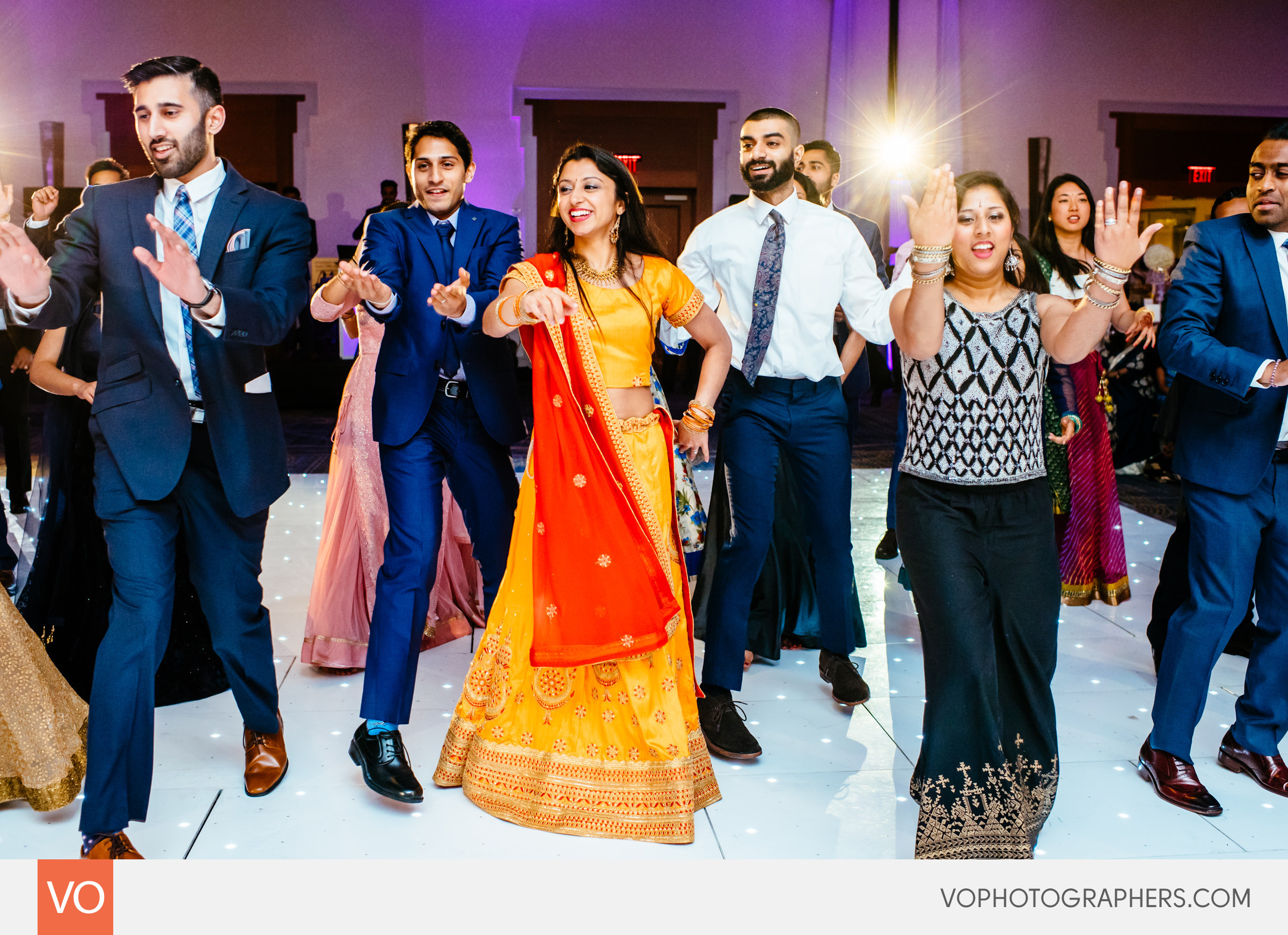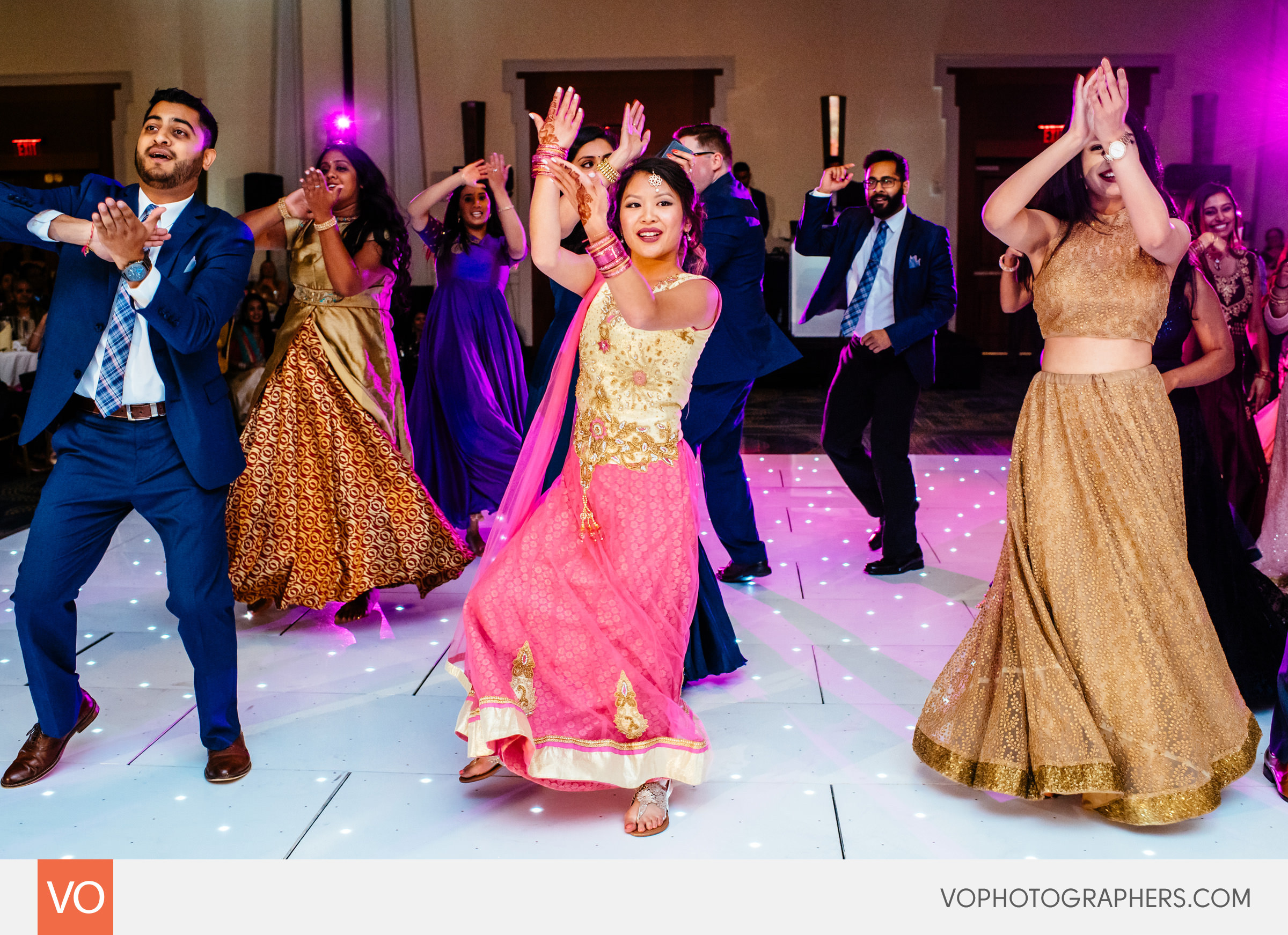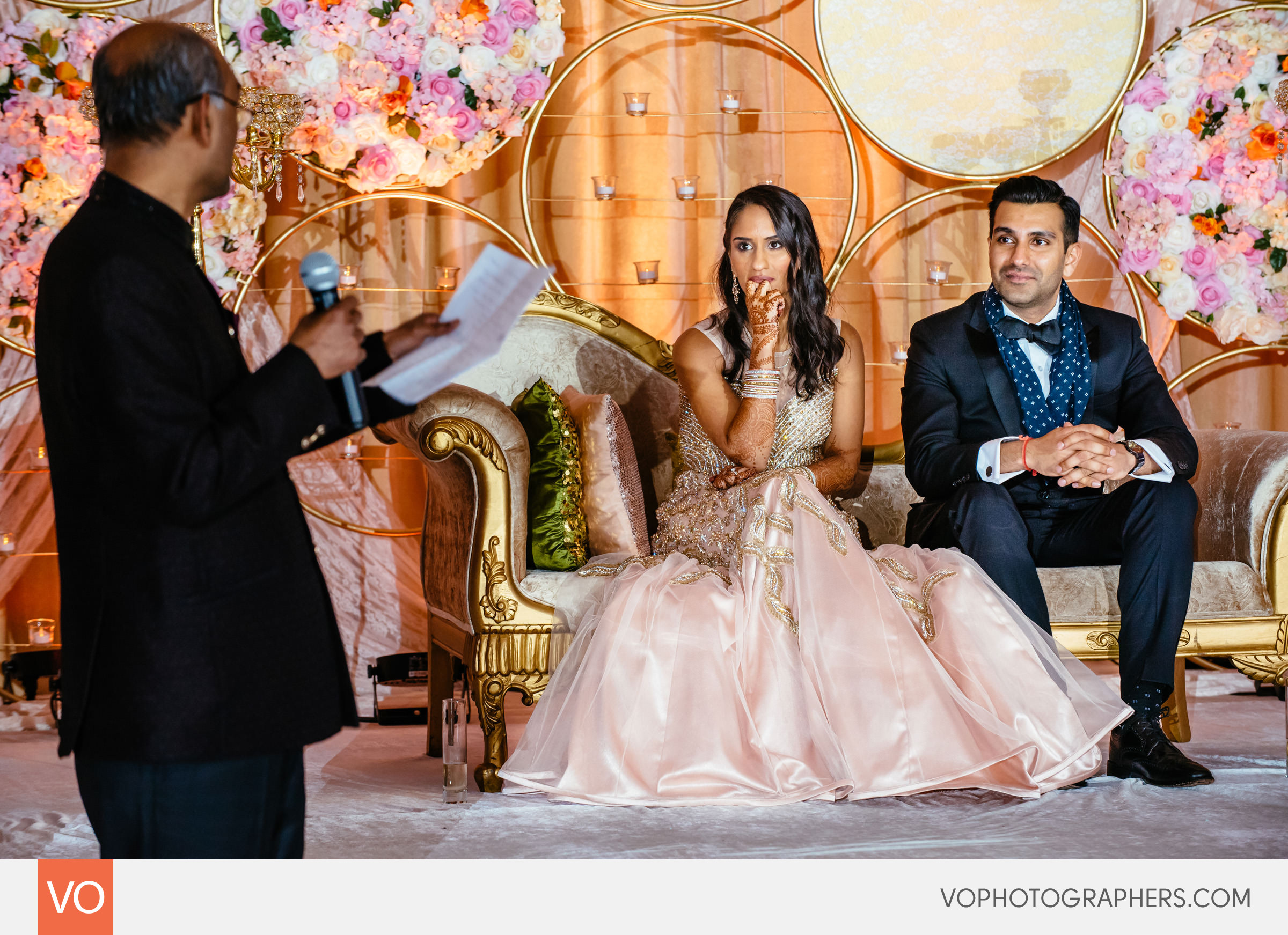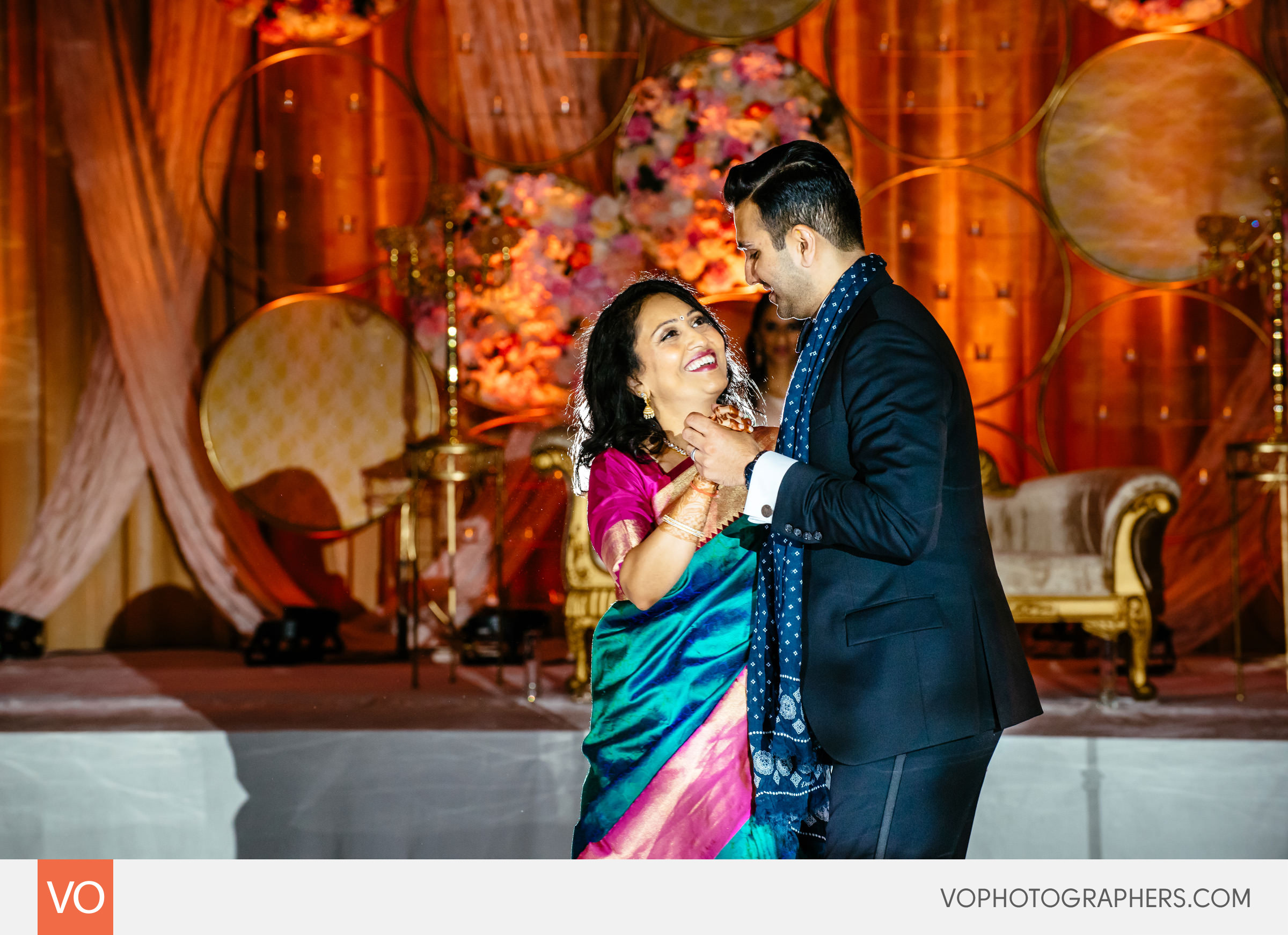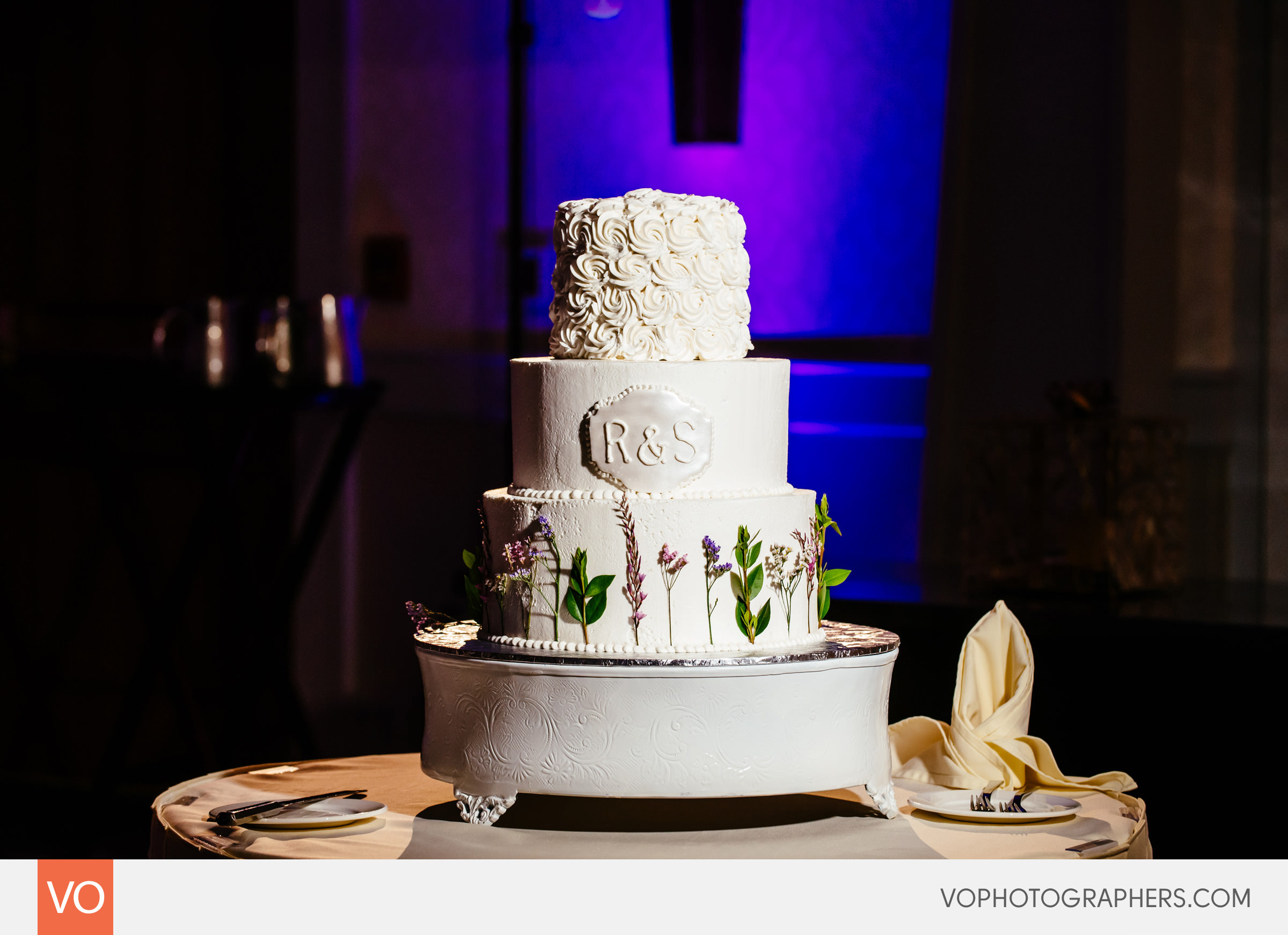 Let's cut the wedding cake.