It was a hot and humid day – a perfect beach weather, and you need a beach weather if you're getting married on the beach! Check out this amazing beach wedding at Lighthouse Point Park in New Haven. Amber and Dan picked a great location for their special day, and a perfect date! We started the coverage with our couple getting ready. Amber got her hair and makeup done at SOHO salon in New Haven. Dan and the guys got ready at New Haven Hotel. Next on the agenda: first look! We headed to Lighthouse Point Park where the Bride and Groom saw each other for the first time that day. First look is always a special. Seeing your "other half" in wedding attire is quite emotional. Everything becomes real. In the meantime guests started arriving to witness Dan & Amber tying the knot. Everyone loved this outdoor ceremony on the beach. We "borrowed" the couple for few minutes during the cocktail hour to take some sunset photos. Wild party was the last item on everyone's to-to list.  Congratulations to Amber + Dan. We couldn't be happier for you!
Vendors who made this day super-awesome: Hair / Makeup: SOHO Salon, Flowers: Flowers by Danielle, Catering: Clambakes of Connecticut, DJ: Michael Simonetta, Cake: Take the Cake, Gown: Bliss Bridal, DOC: Jen Strunk Stationery and Events.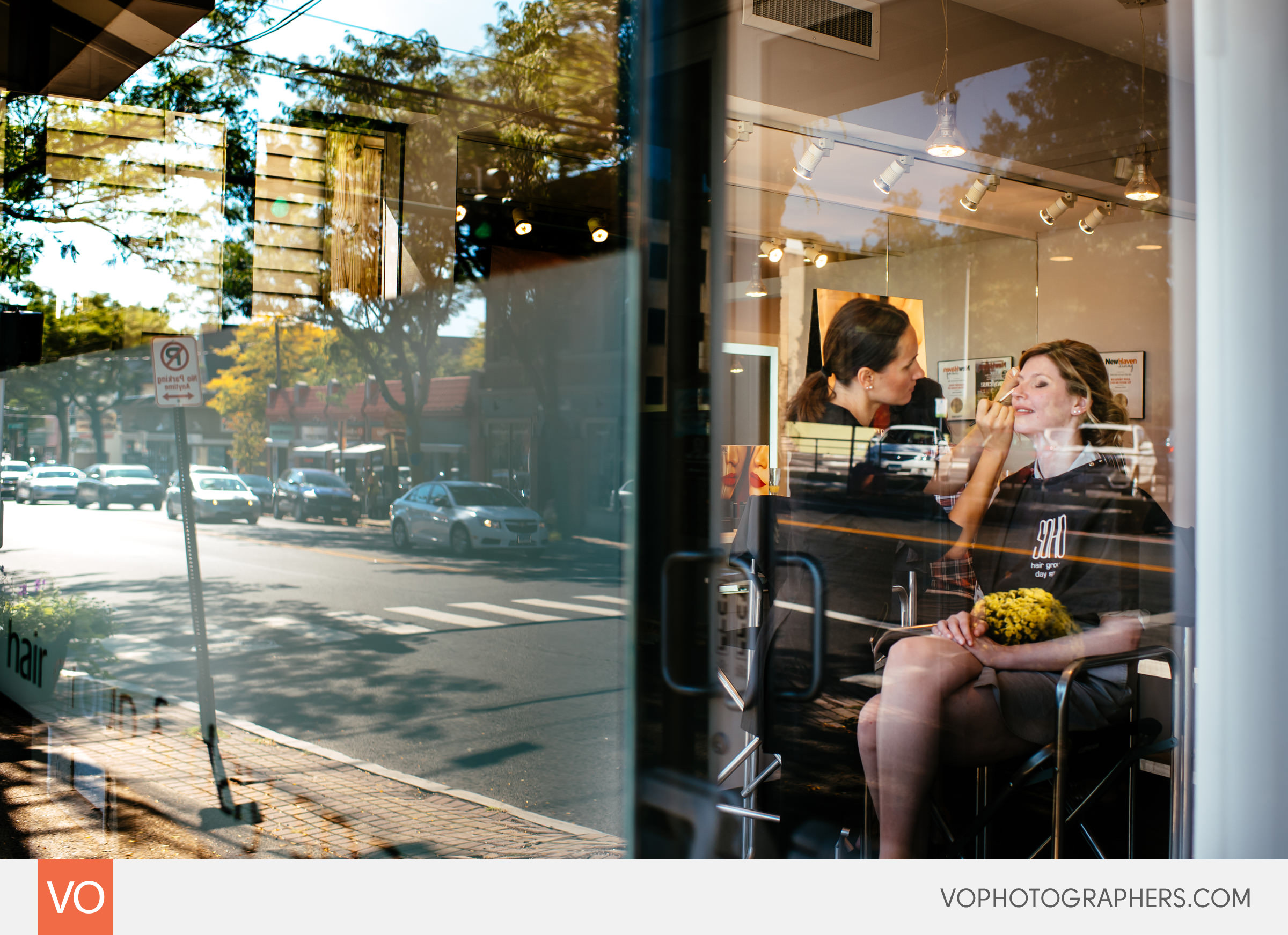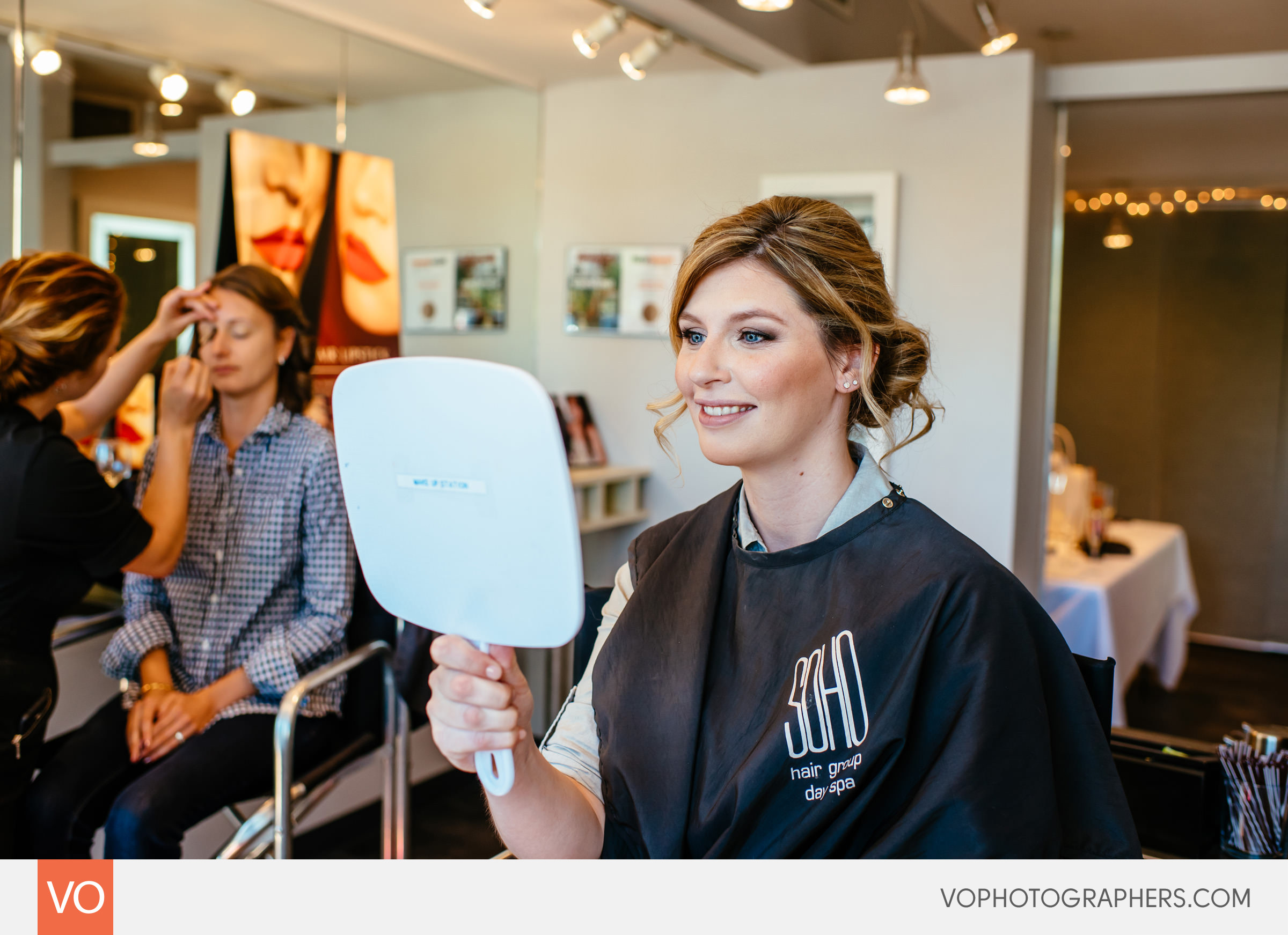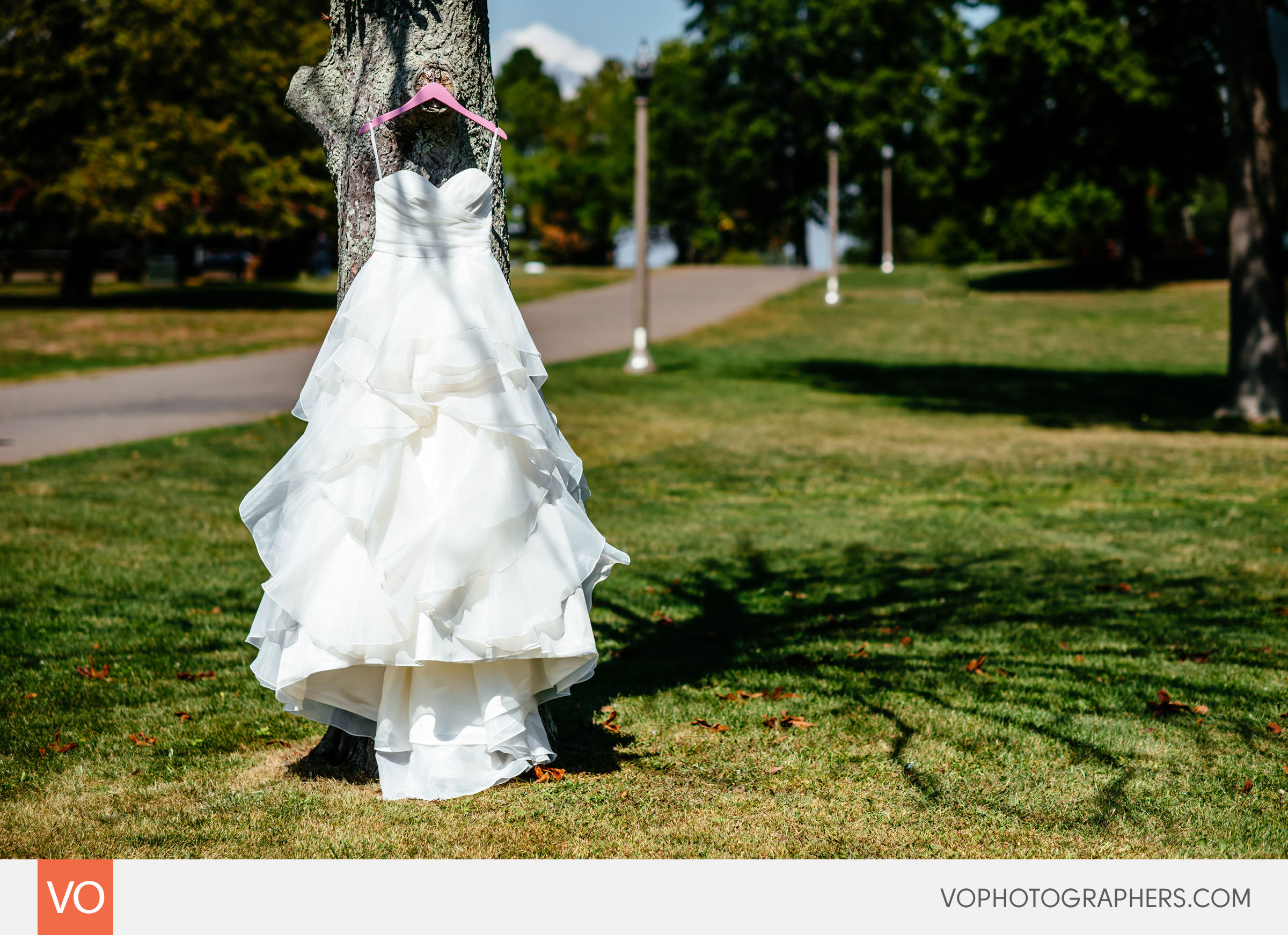 Beautiful wedding dress.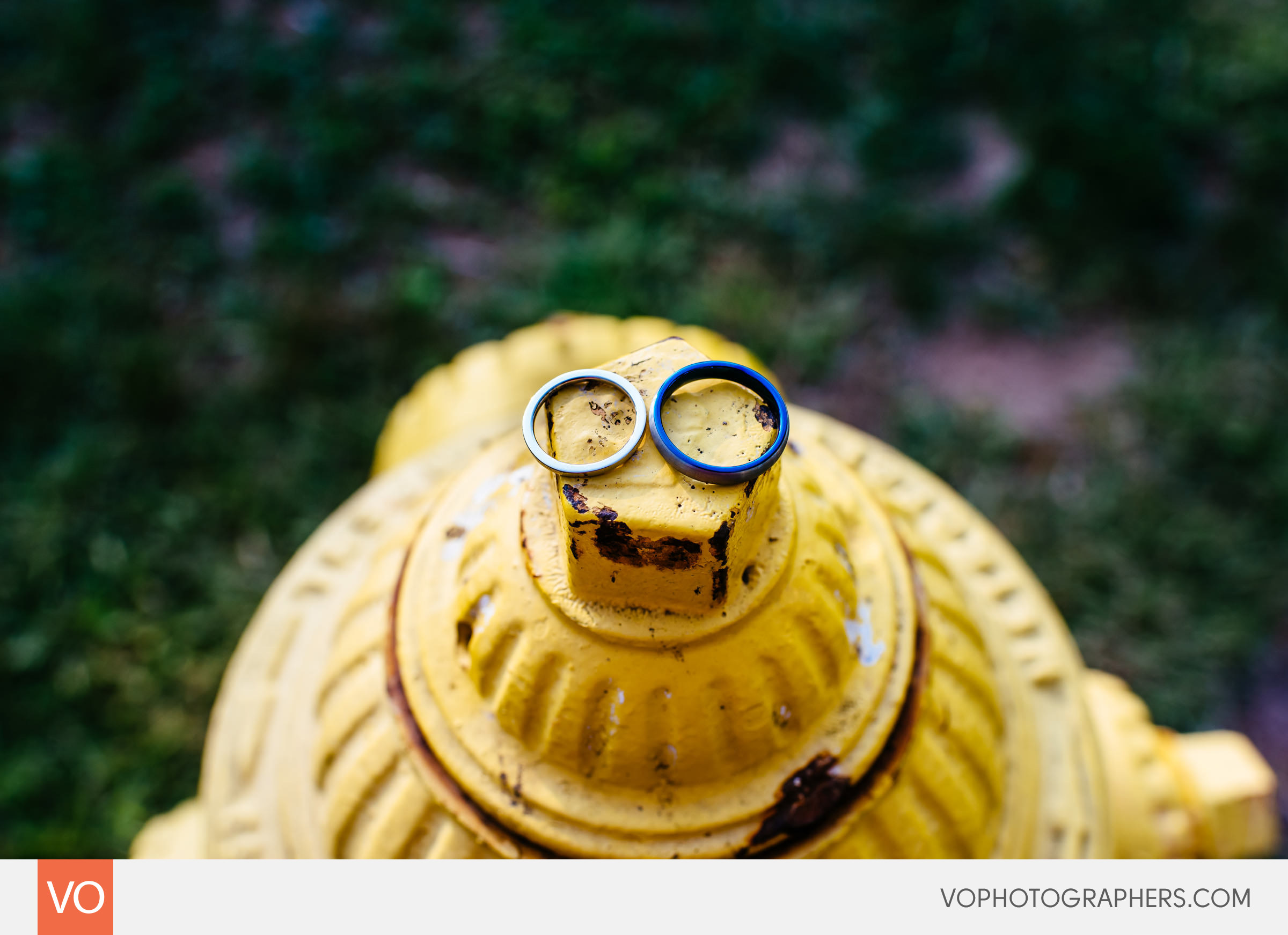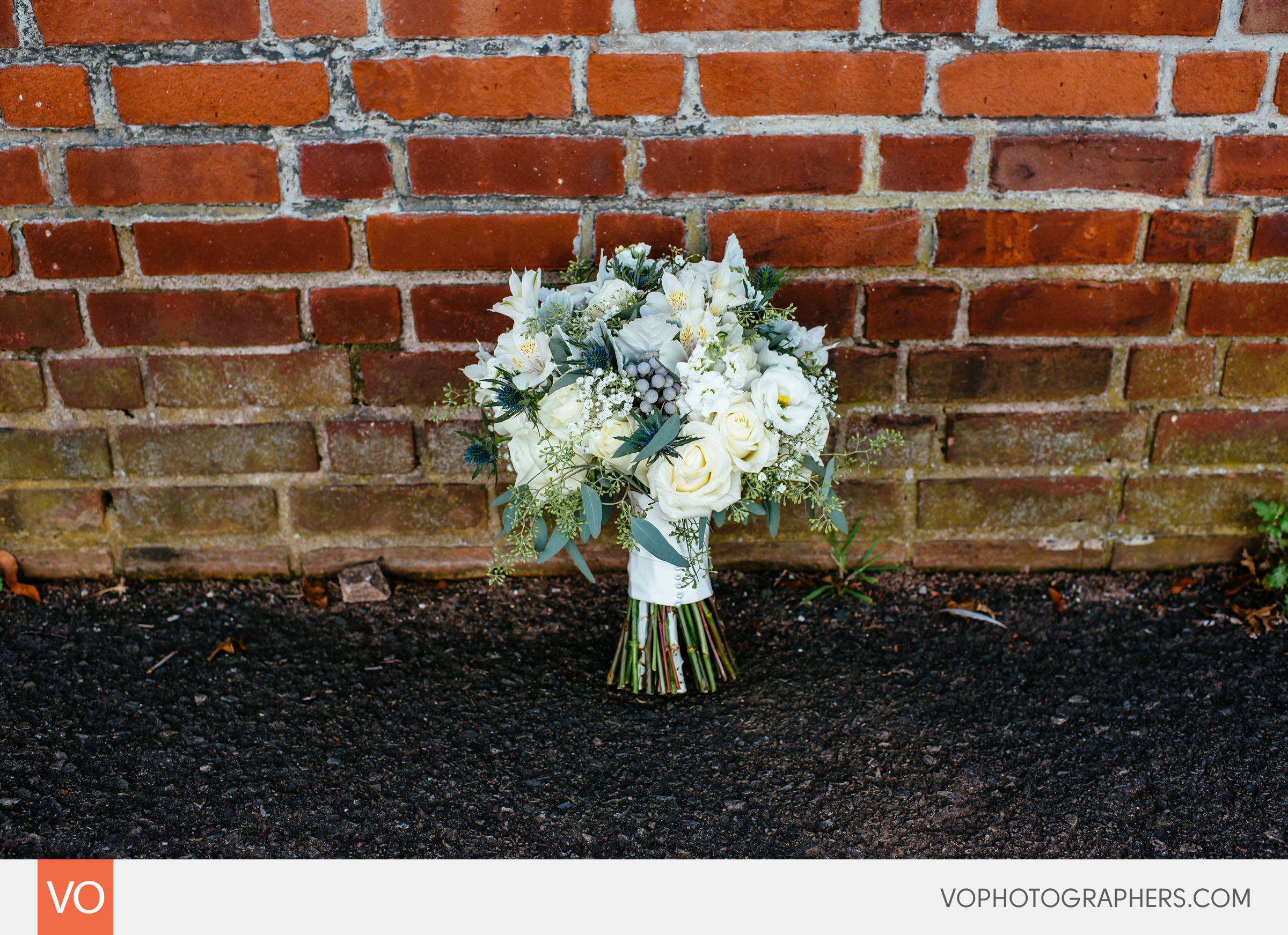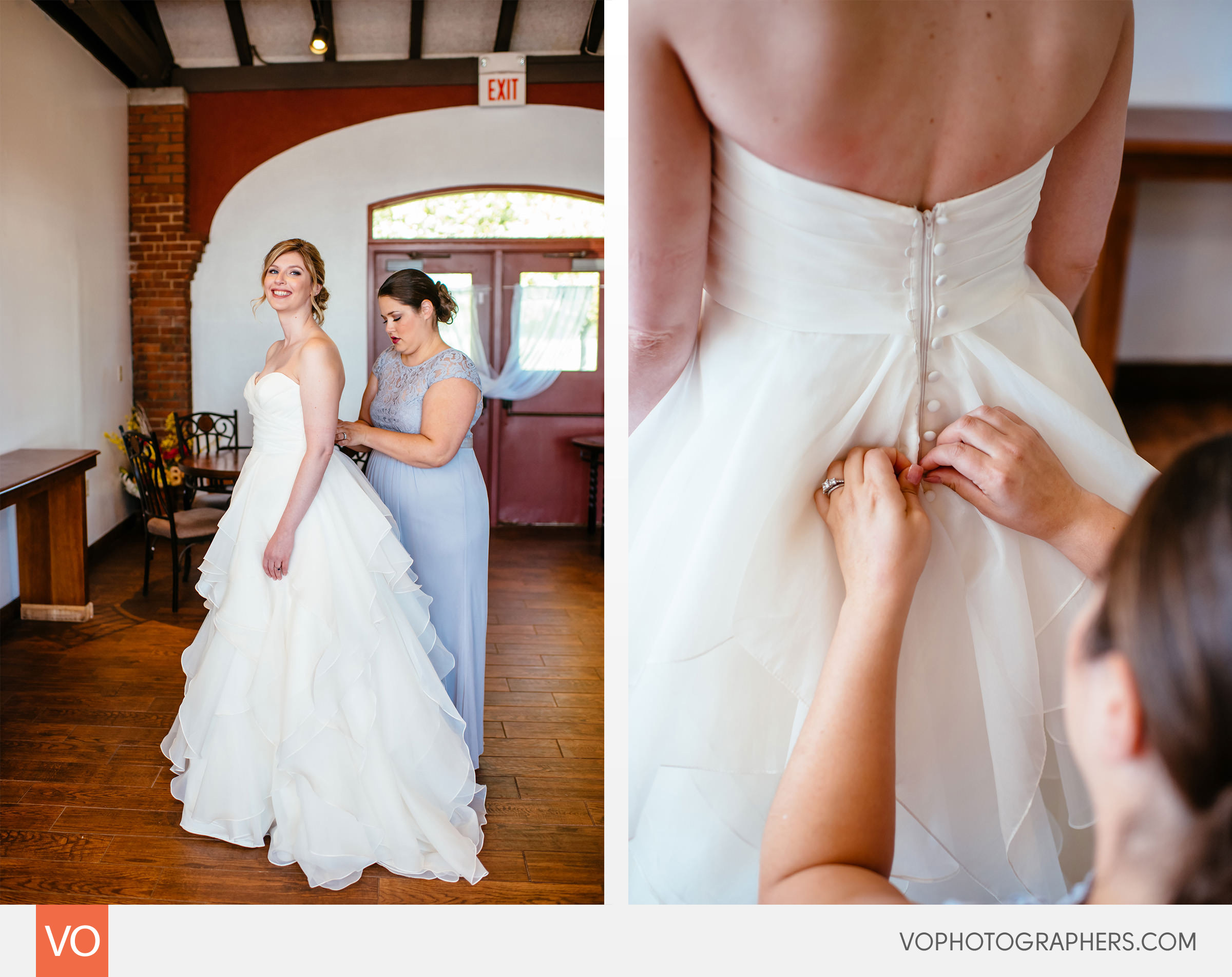 Bride getting ready at the Ranger's station at Lighthouse Point Park in New Haven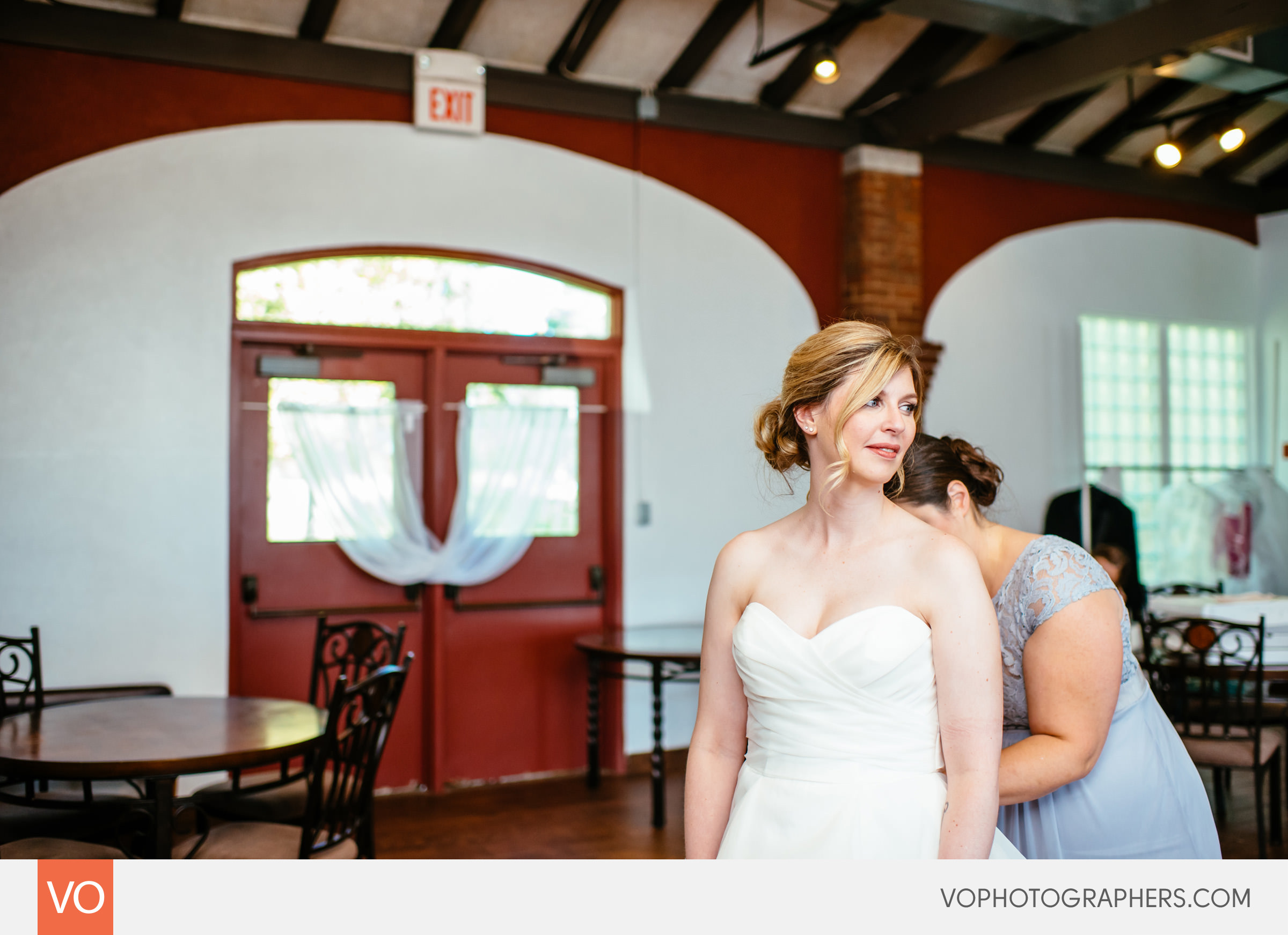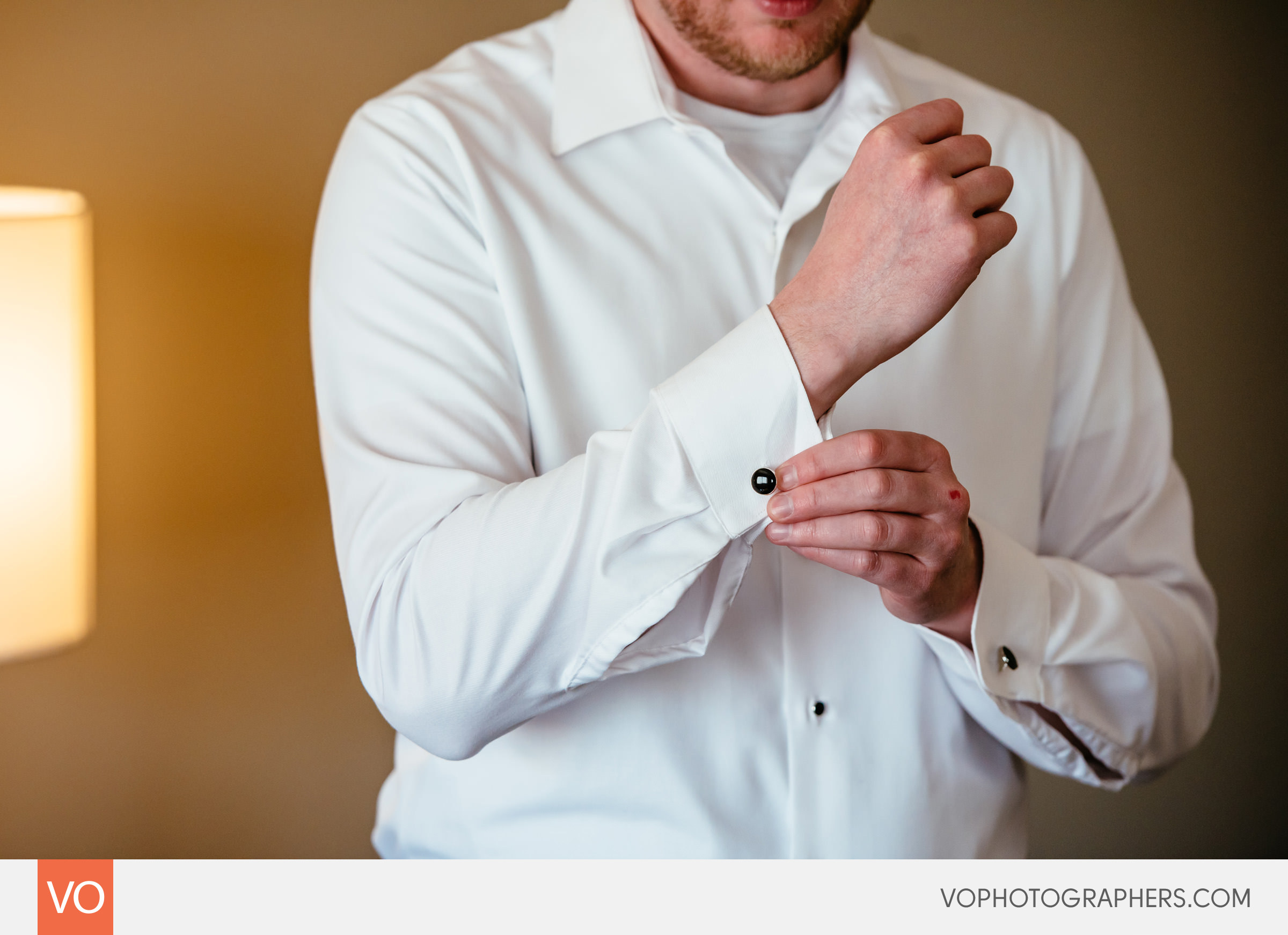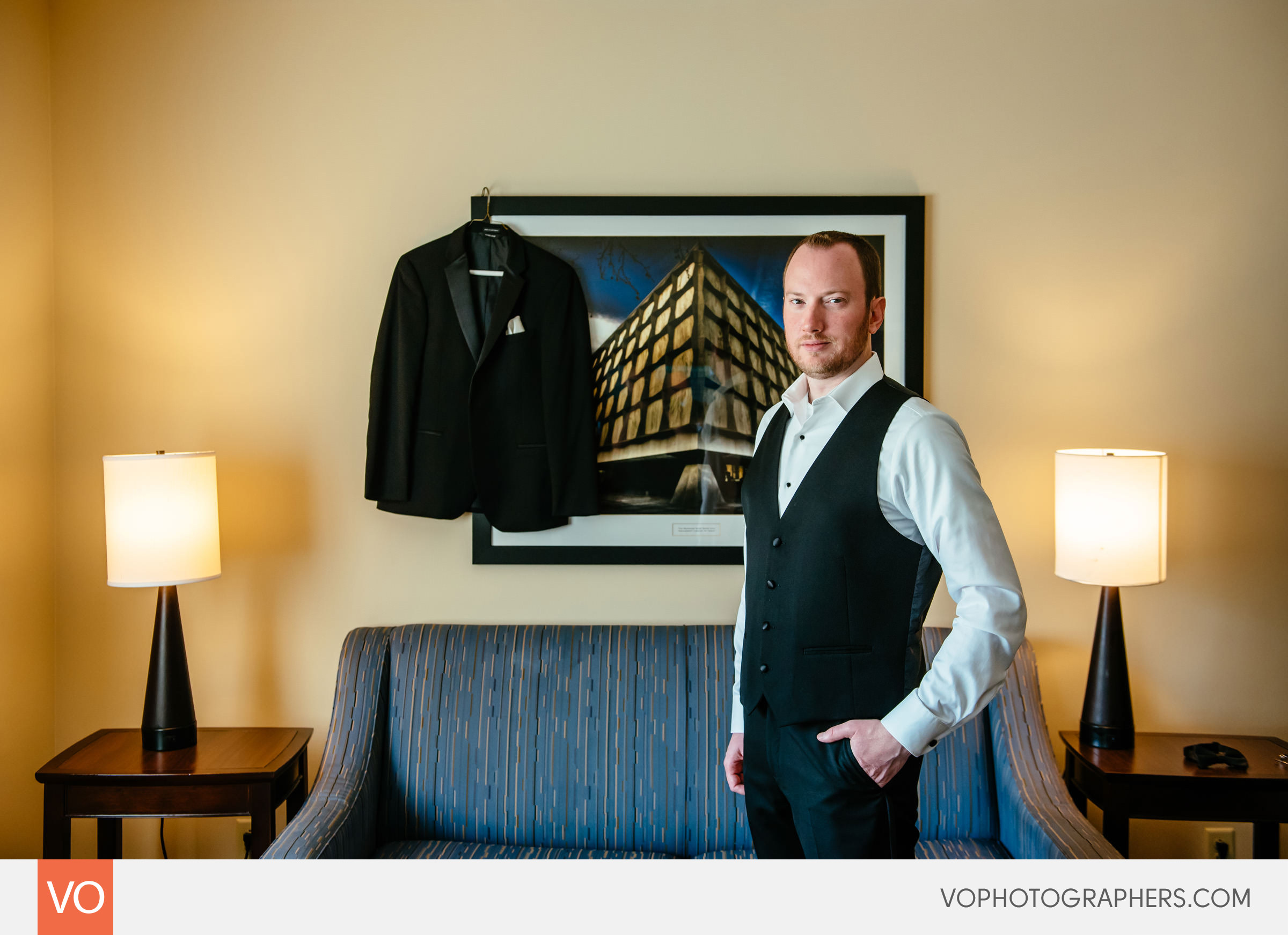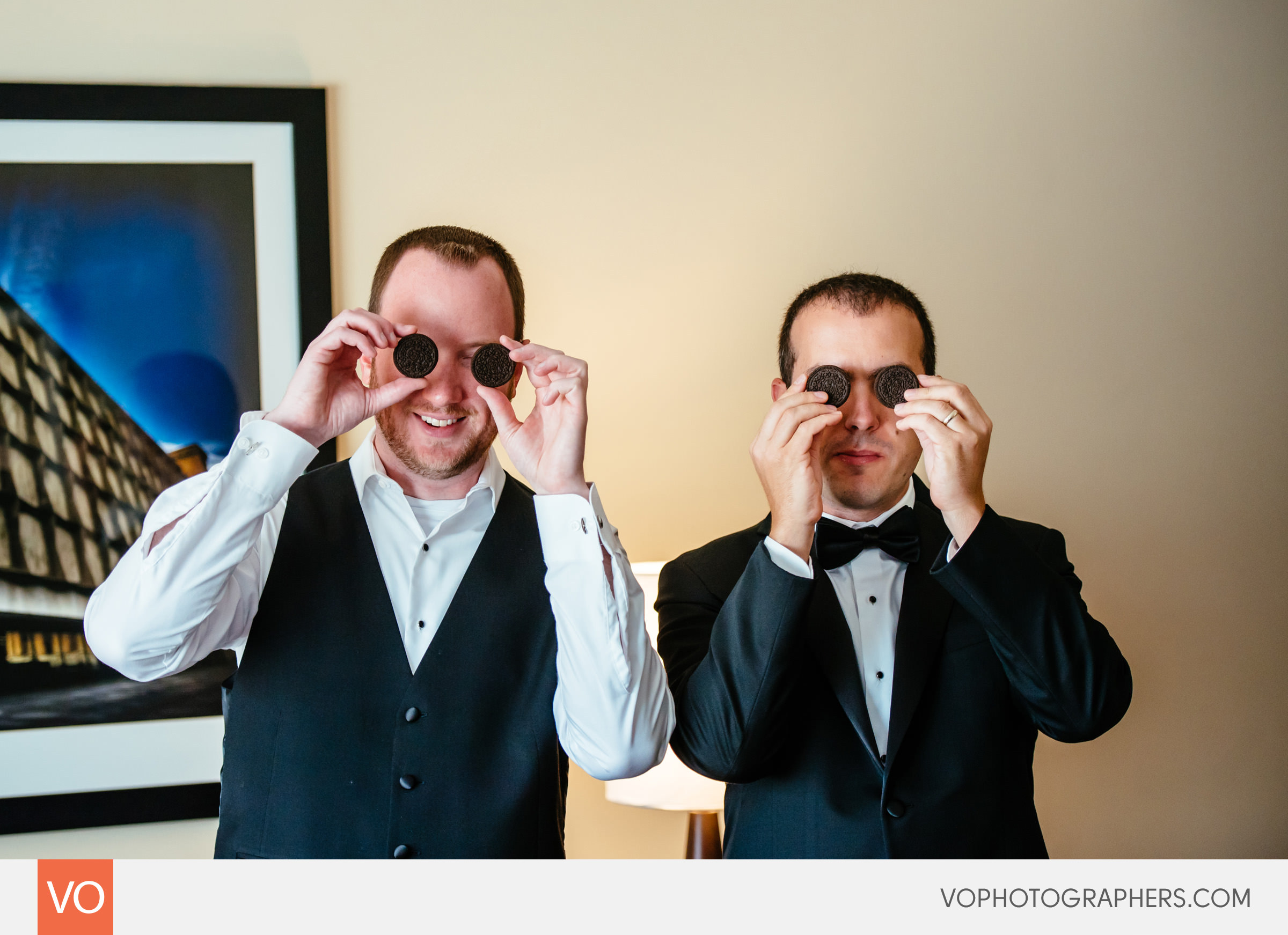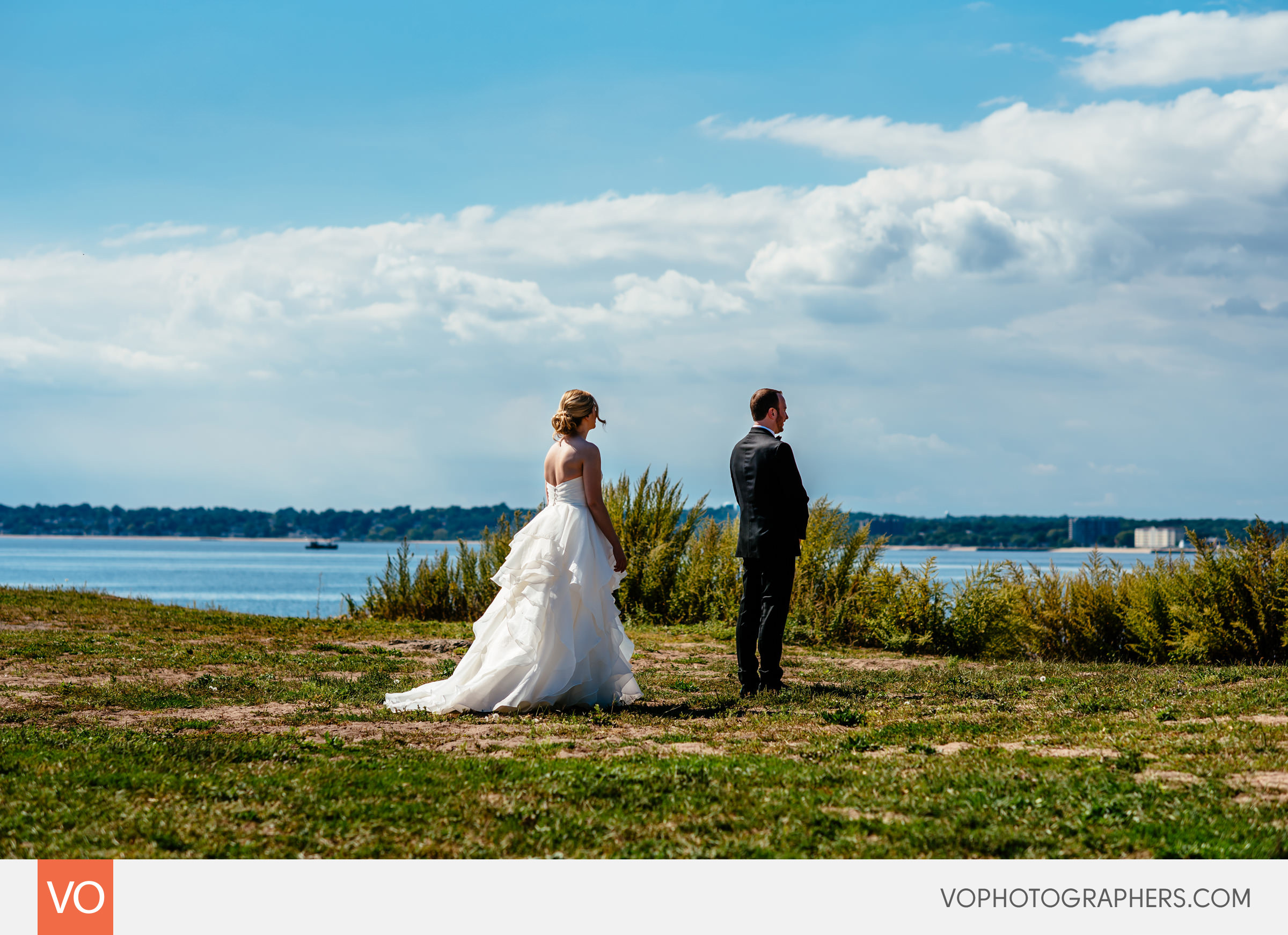 First look at The Lighthouse Point Park in New Haven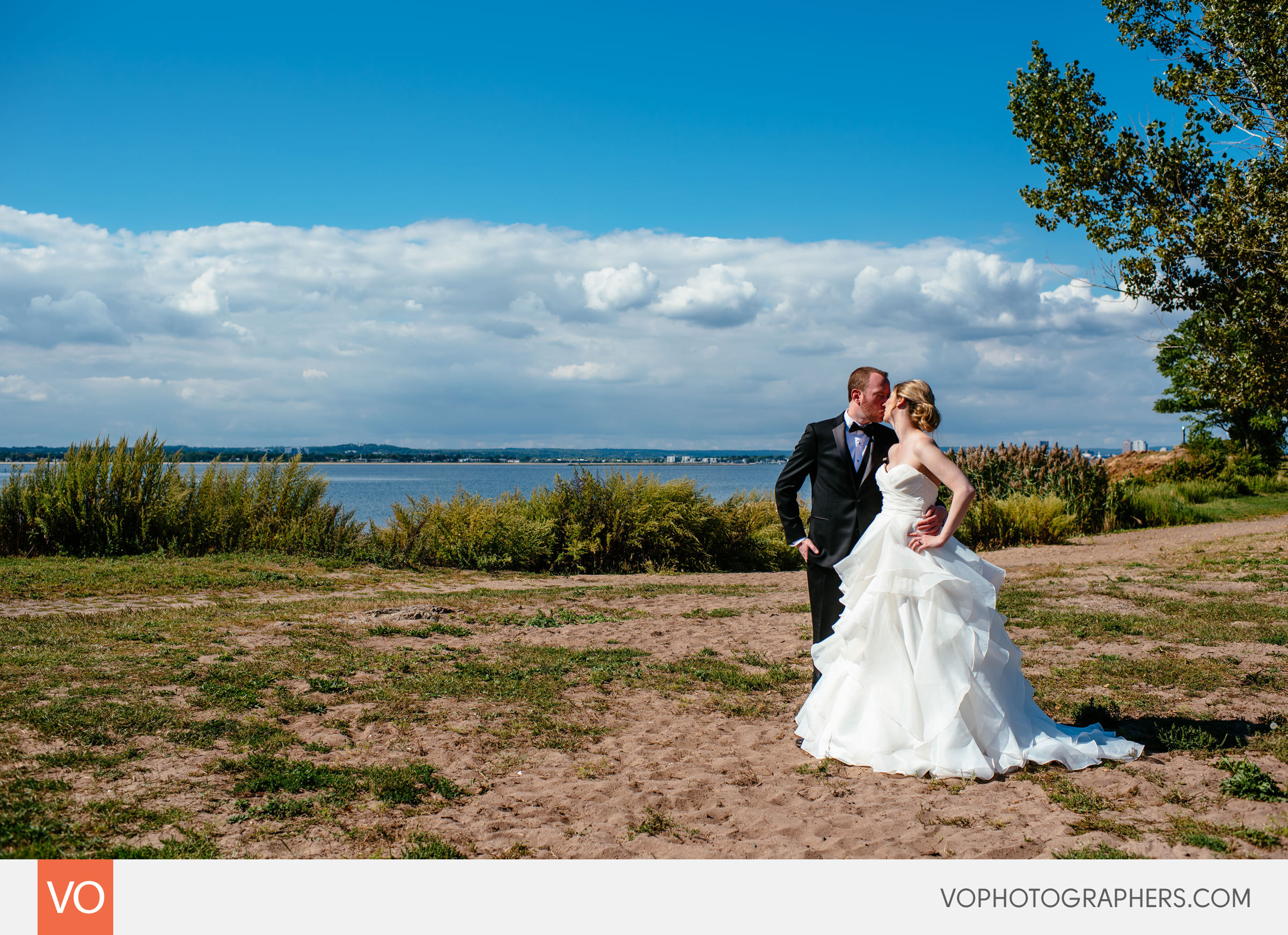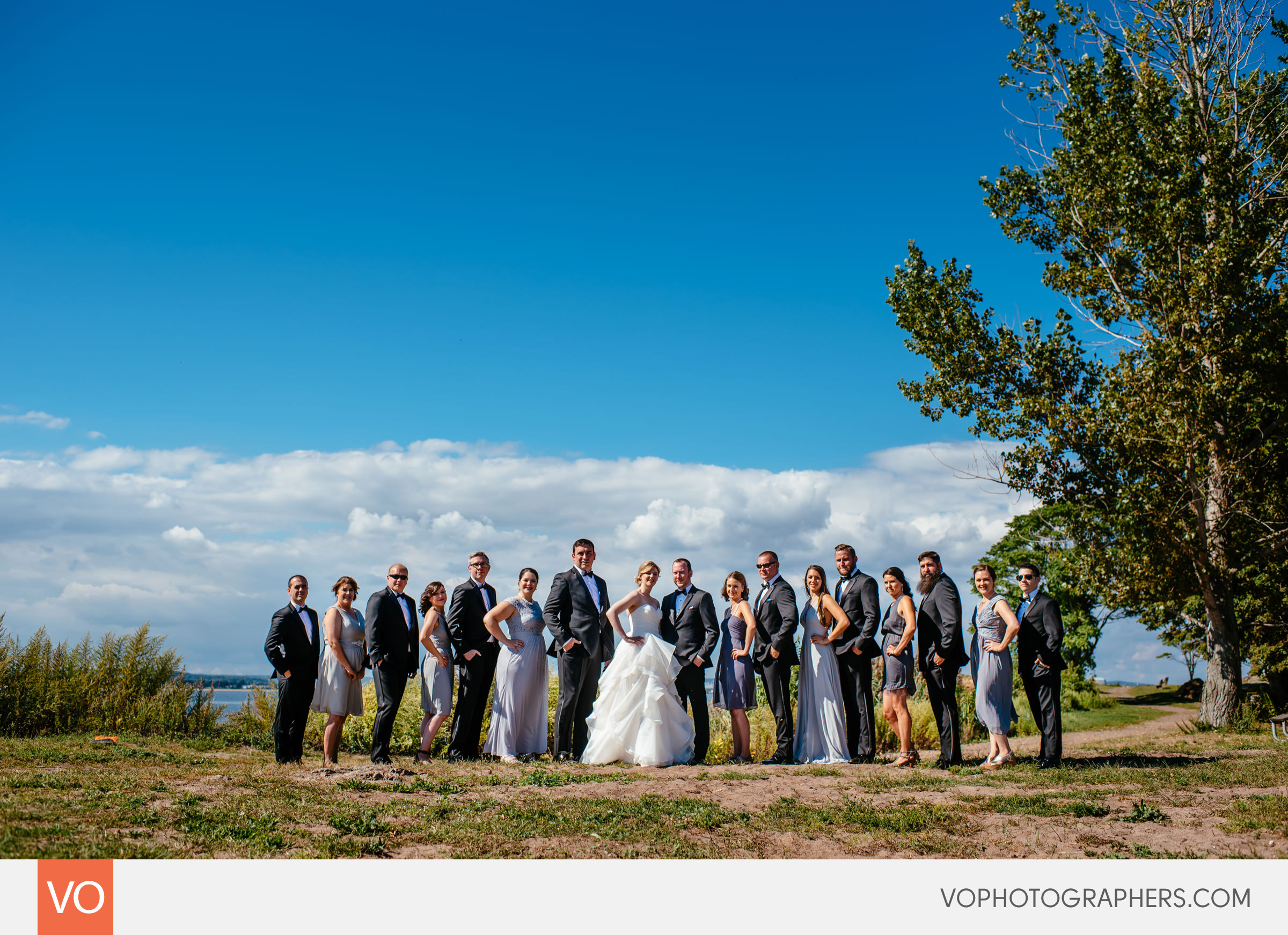 Bridal party portrait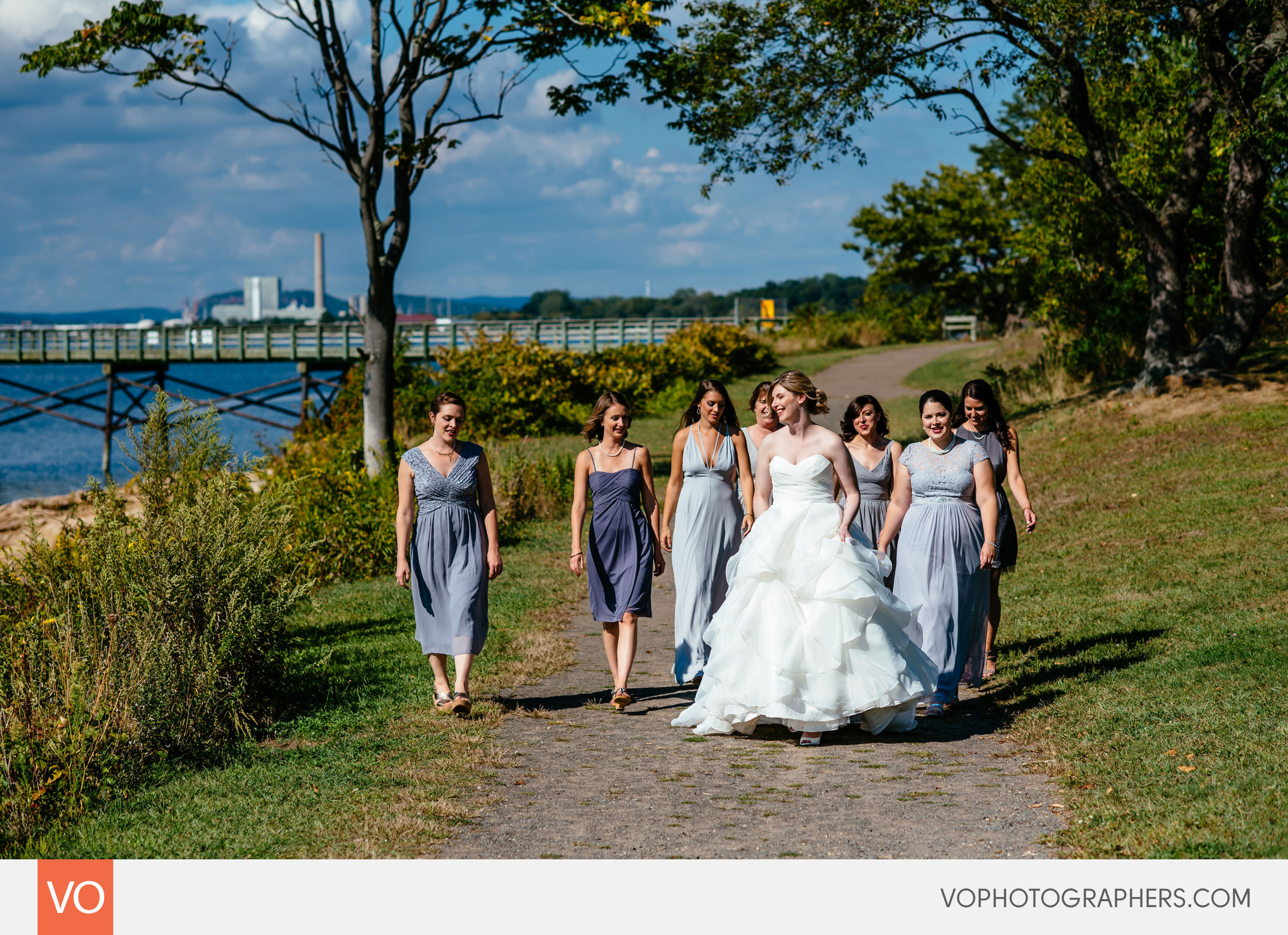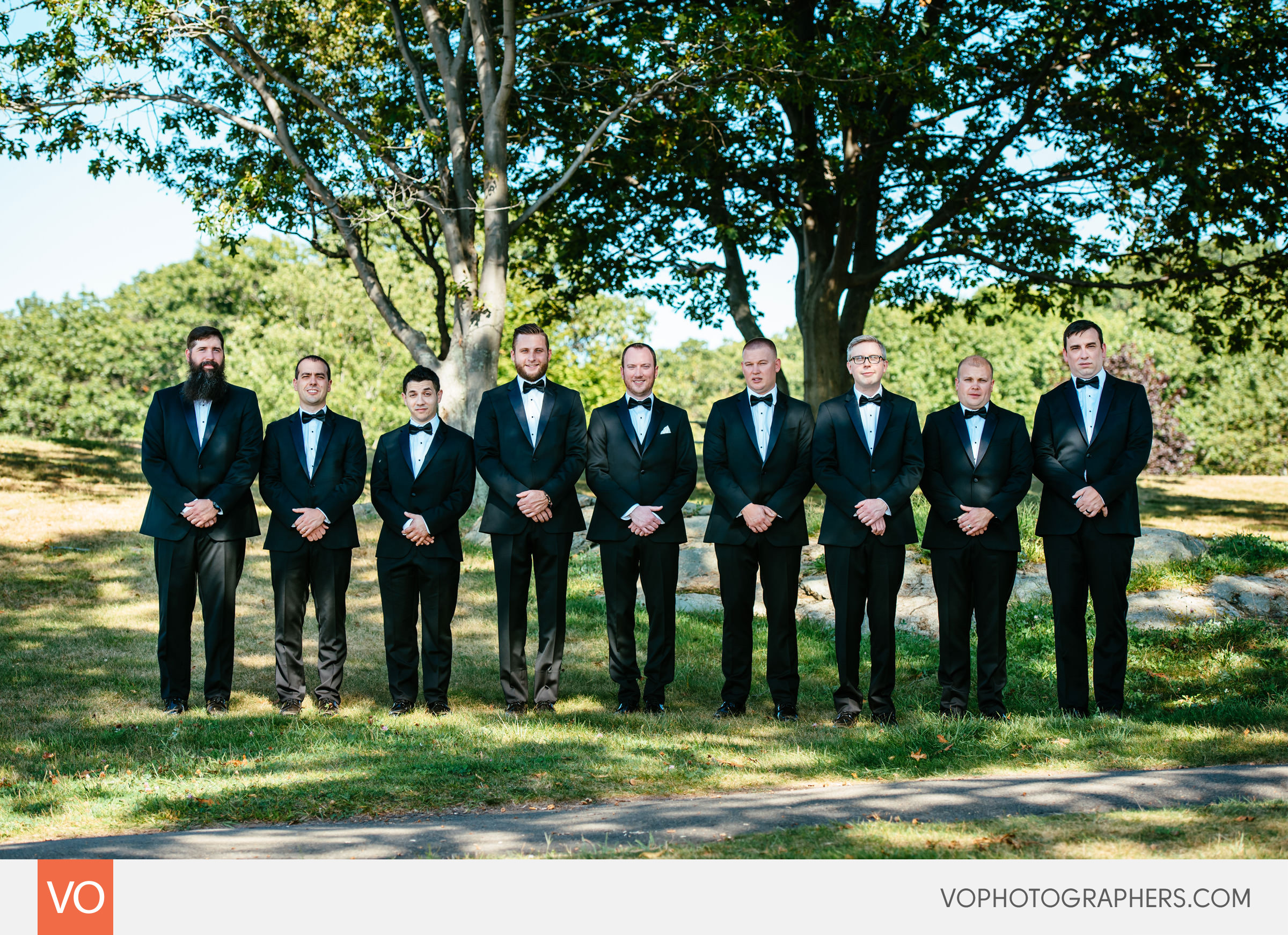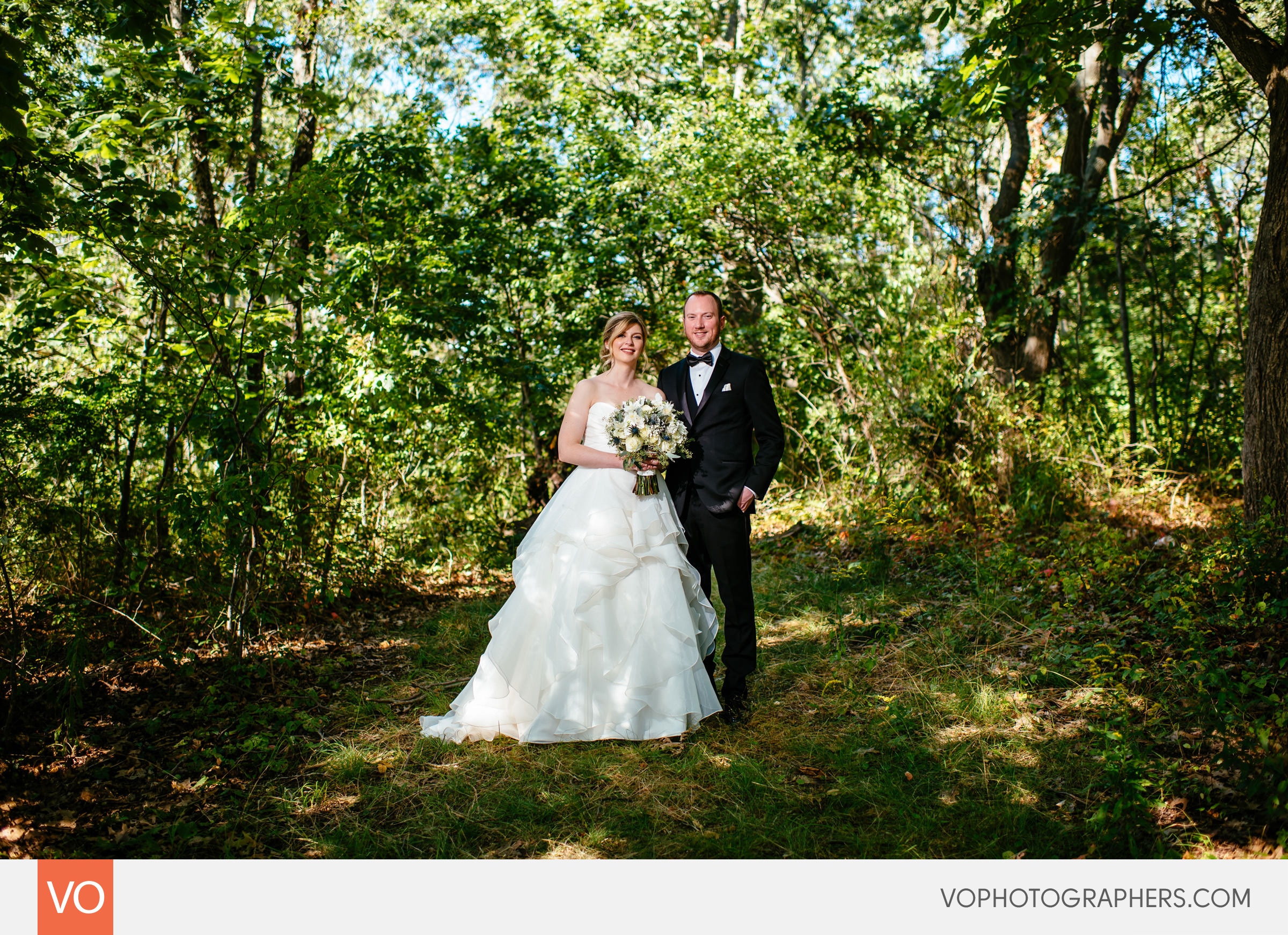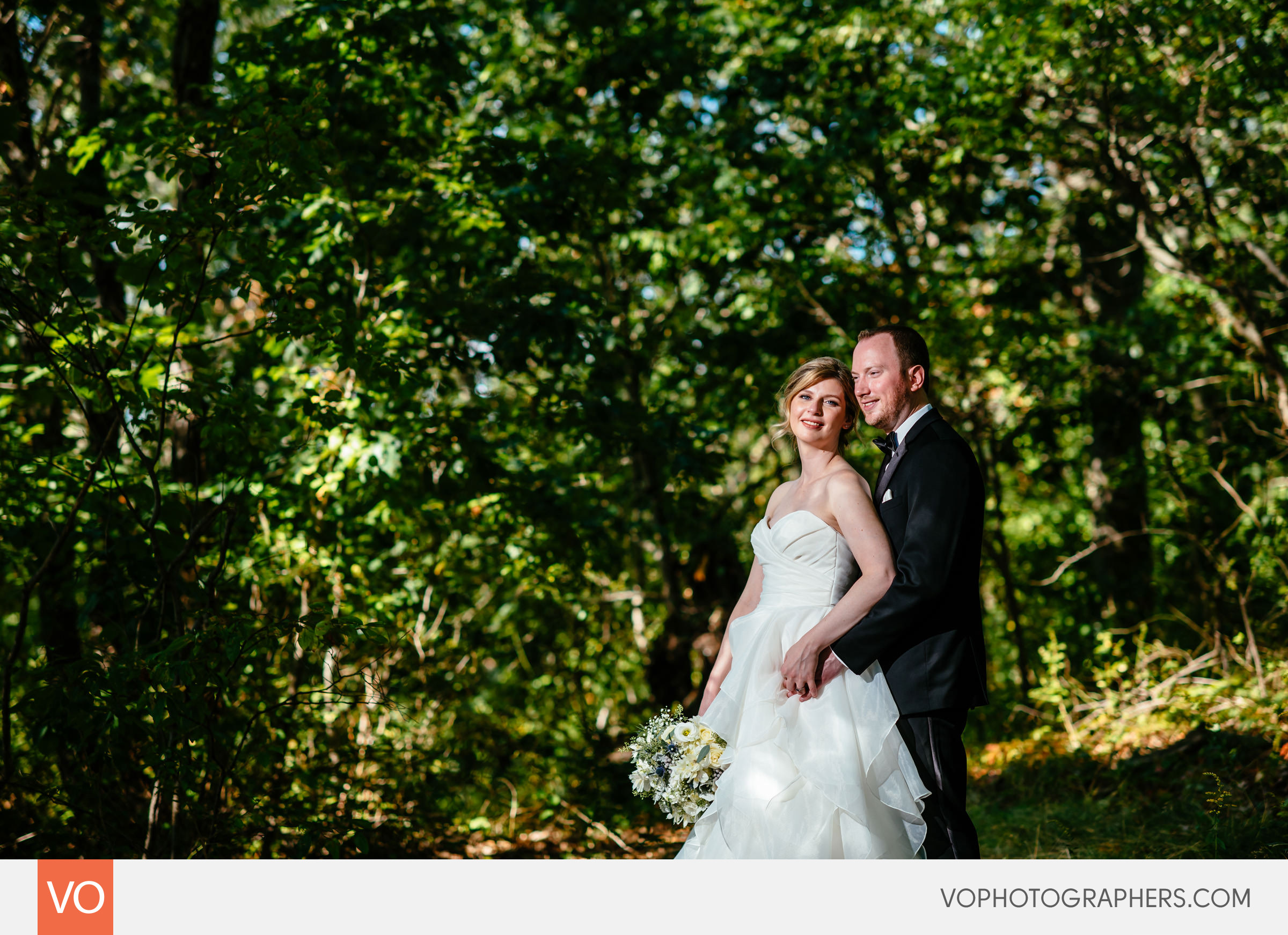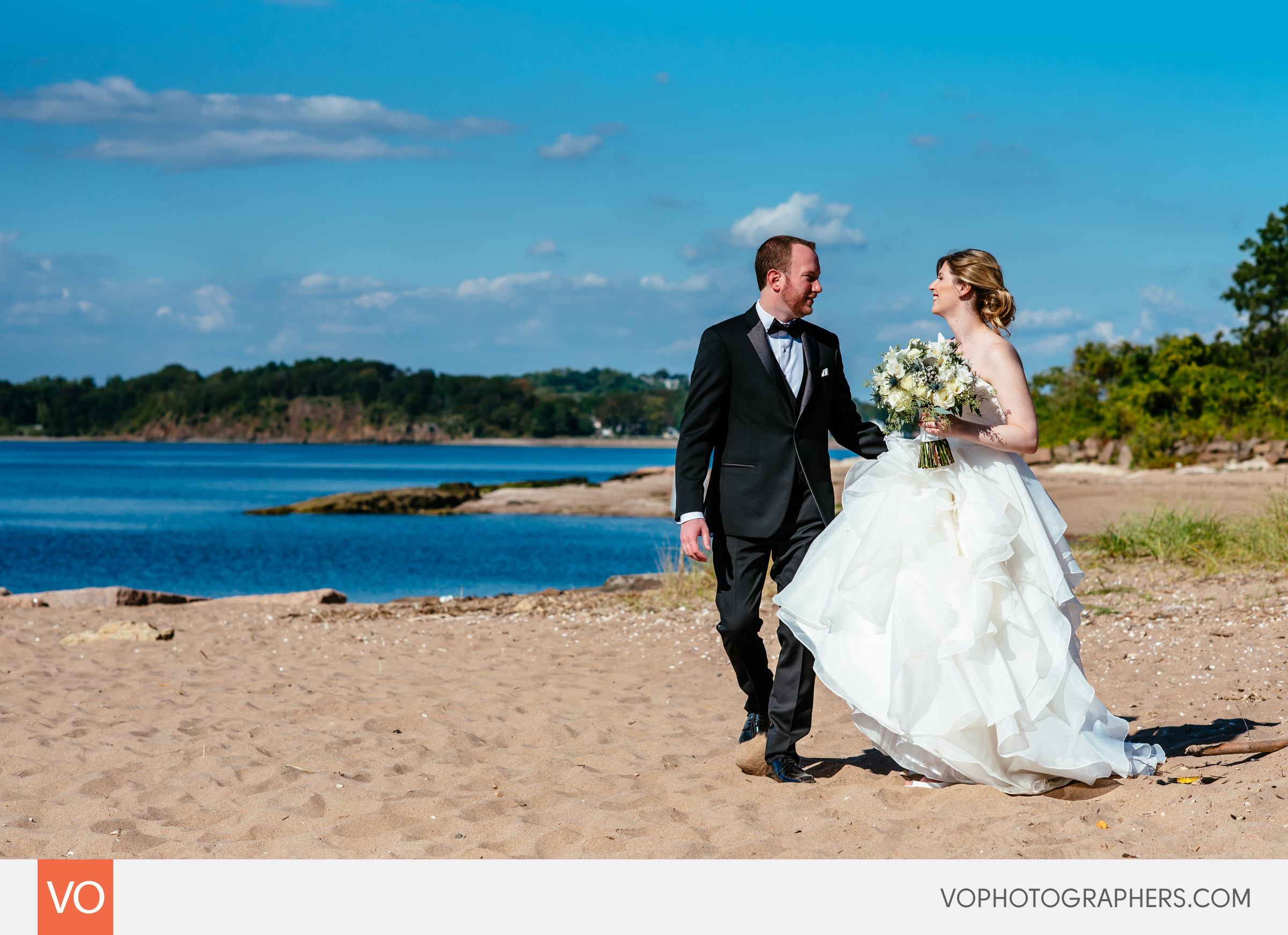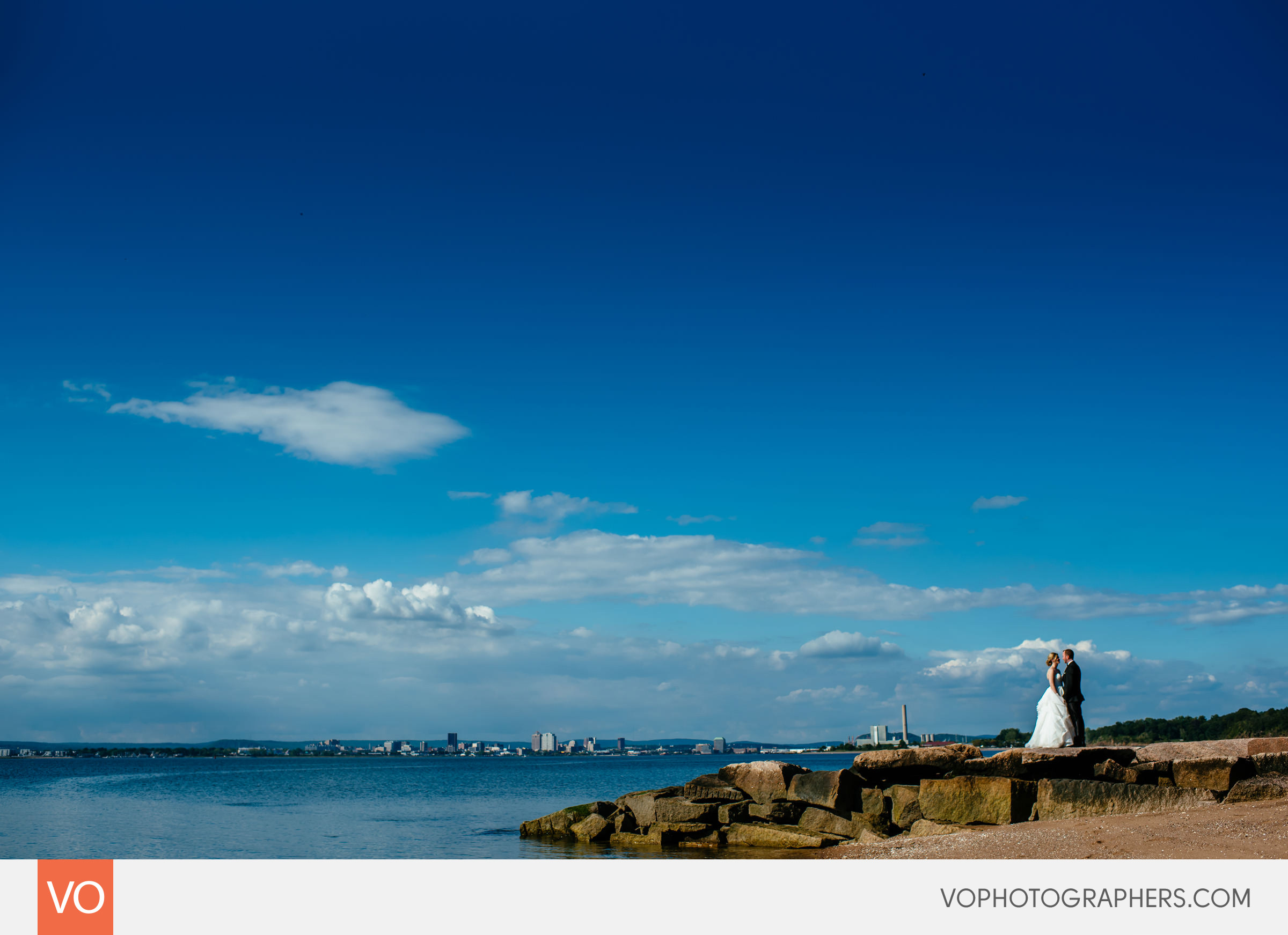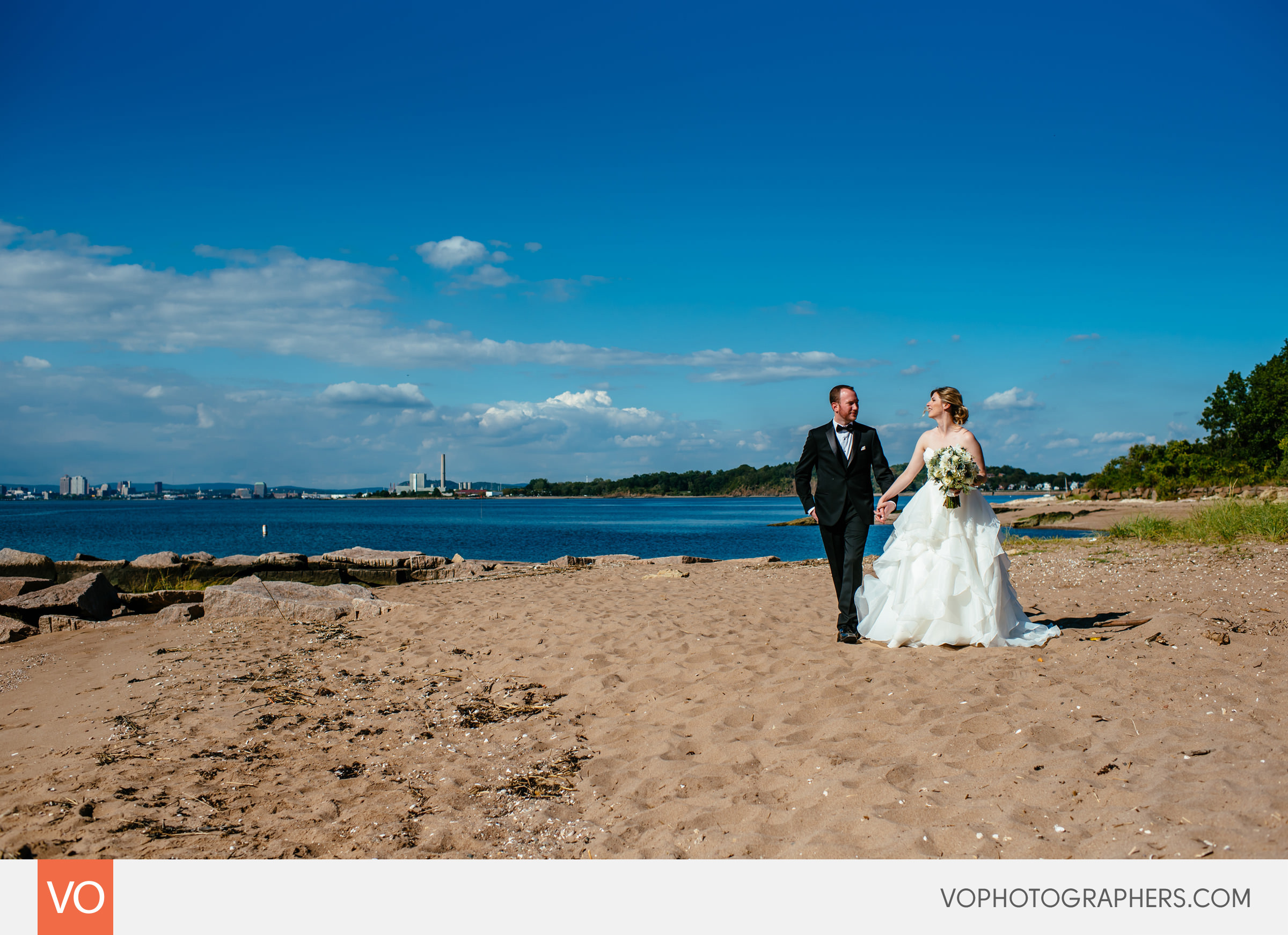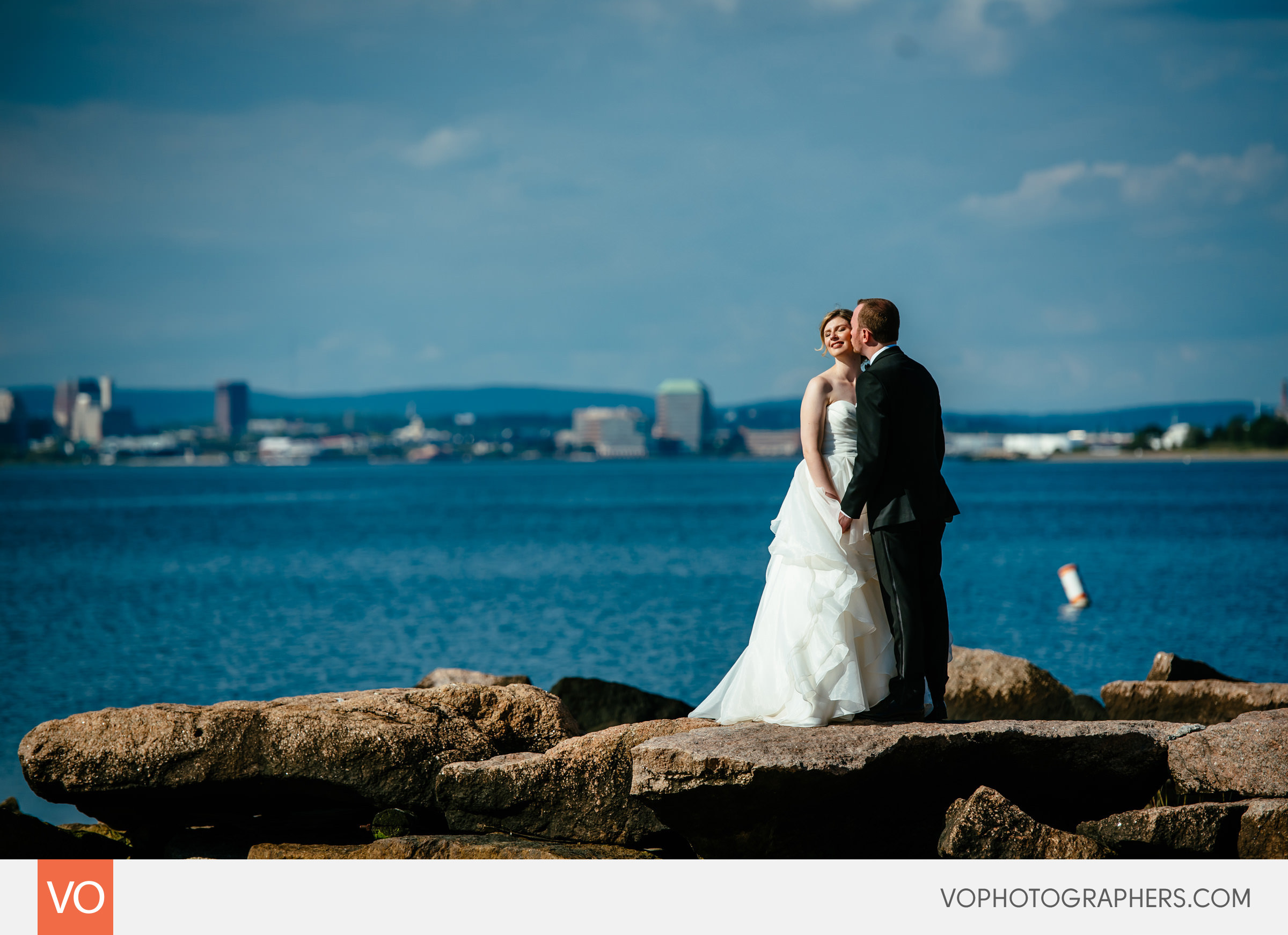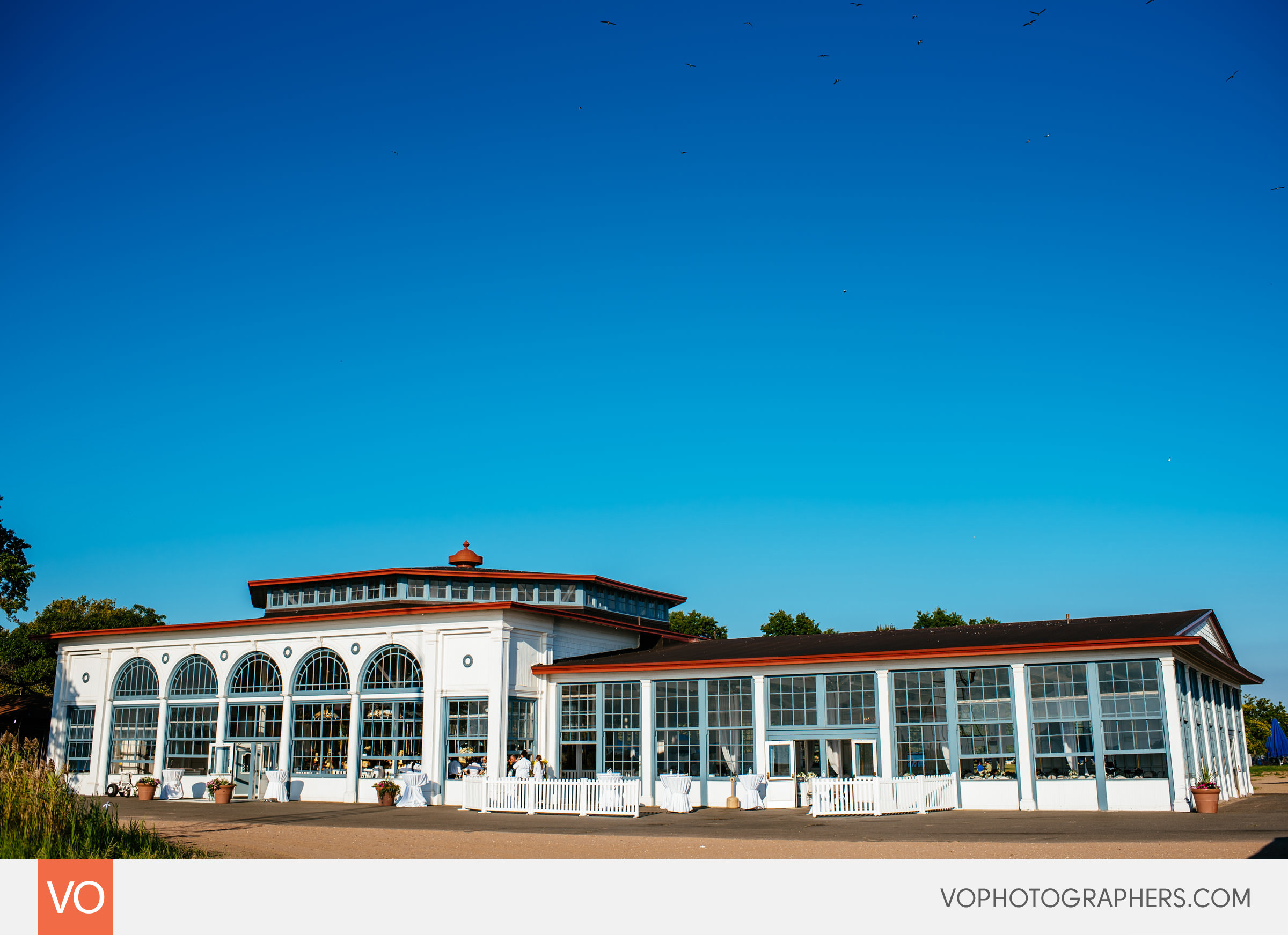 Venue.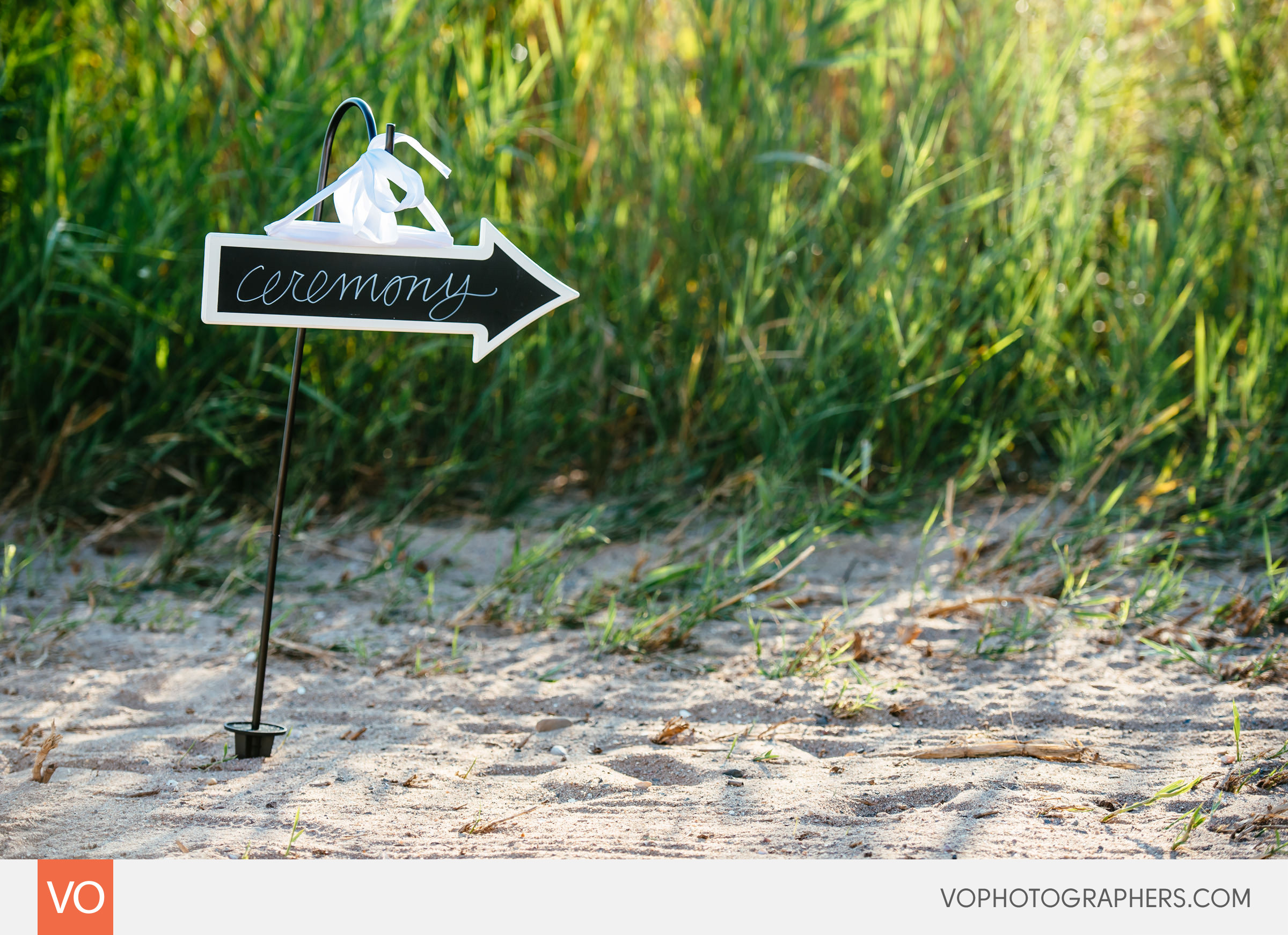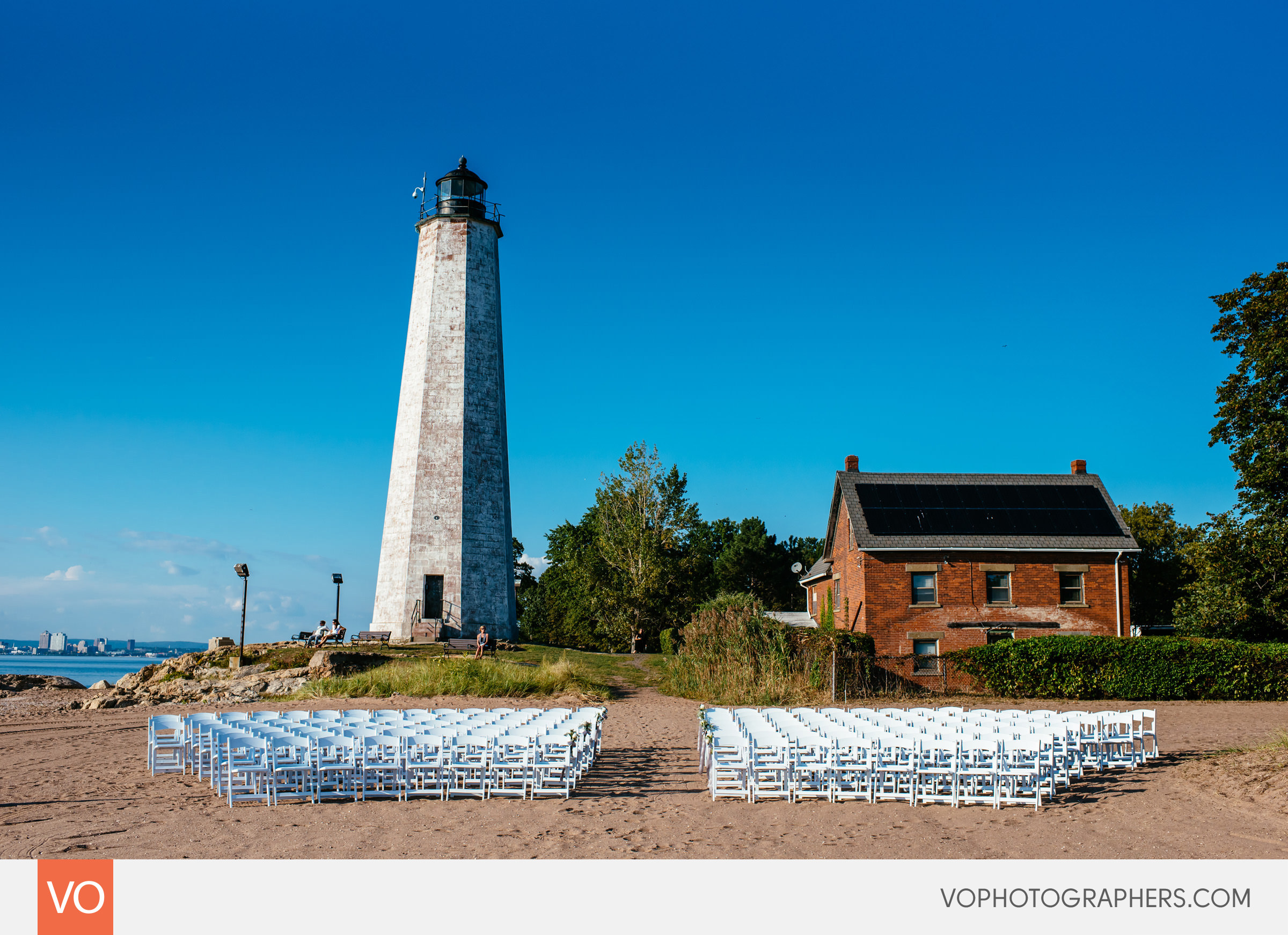 Beach ceremony location.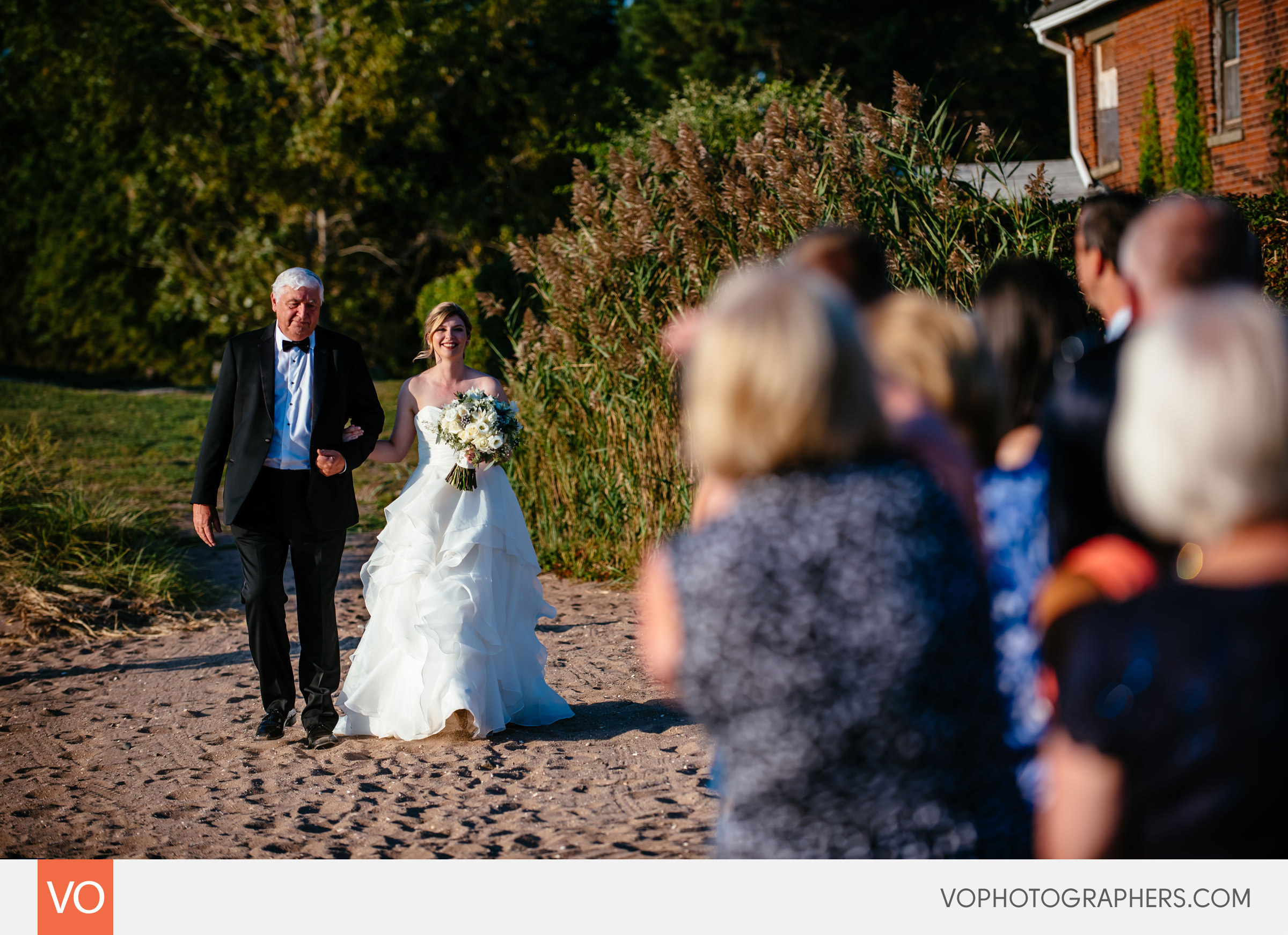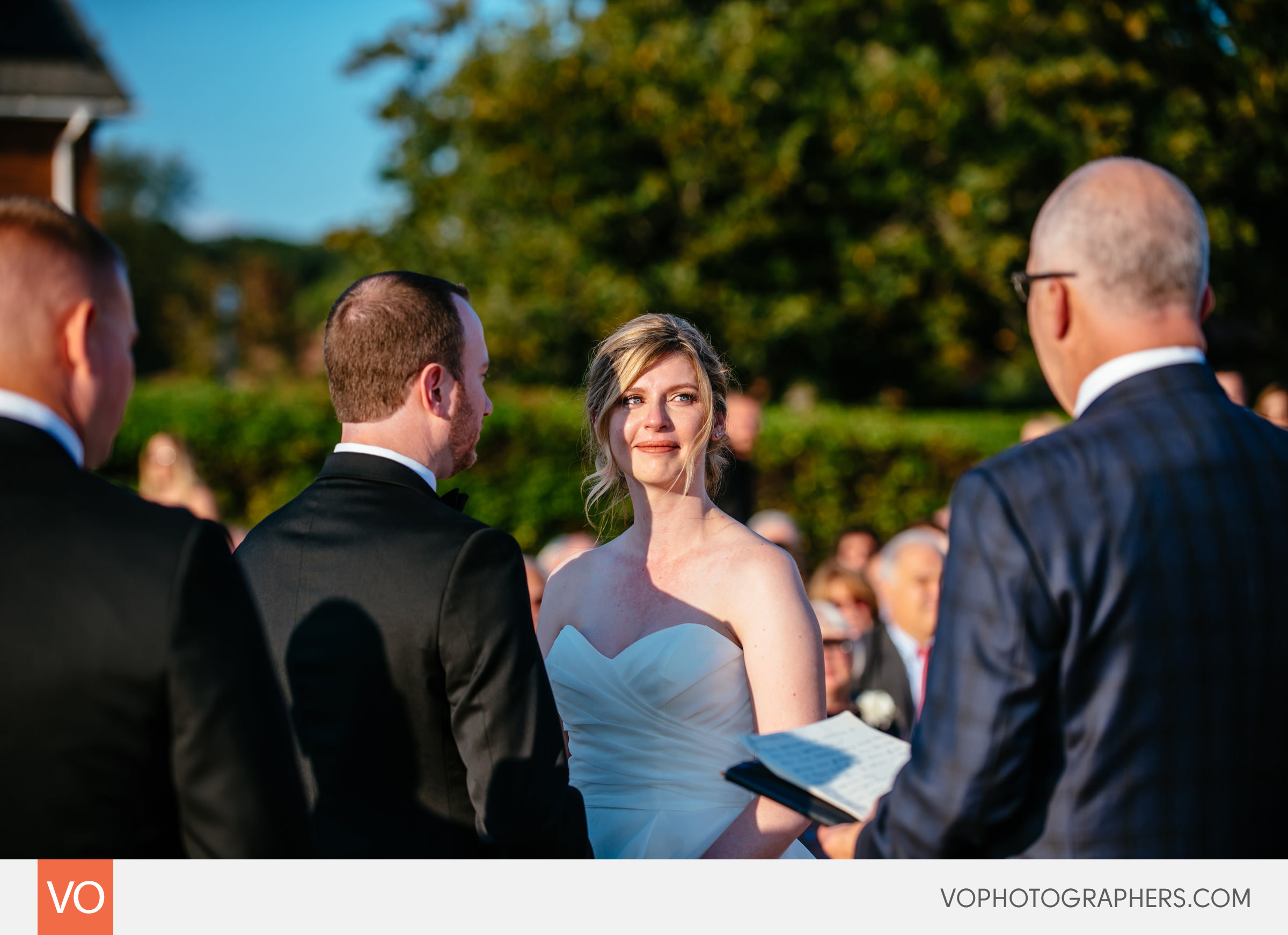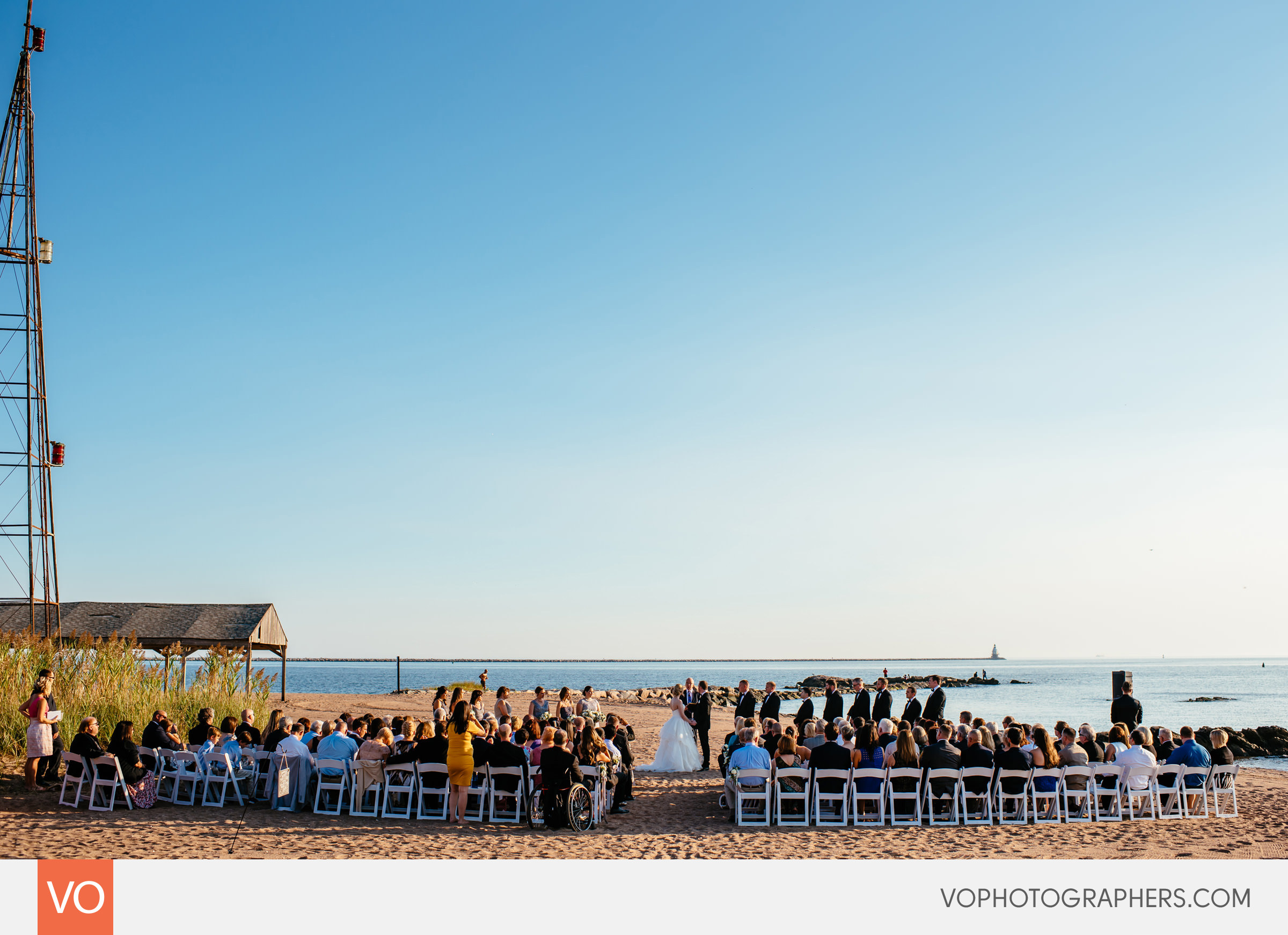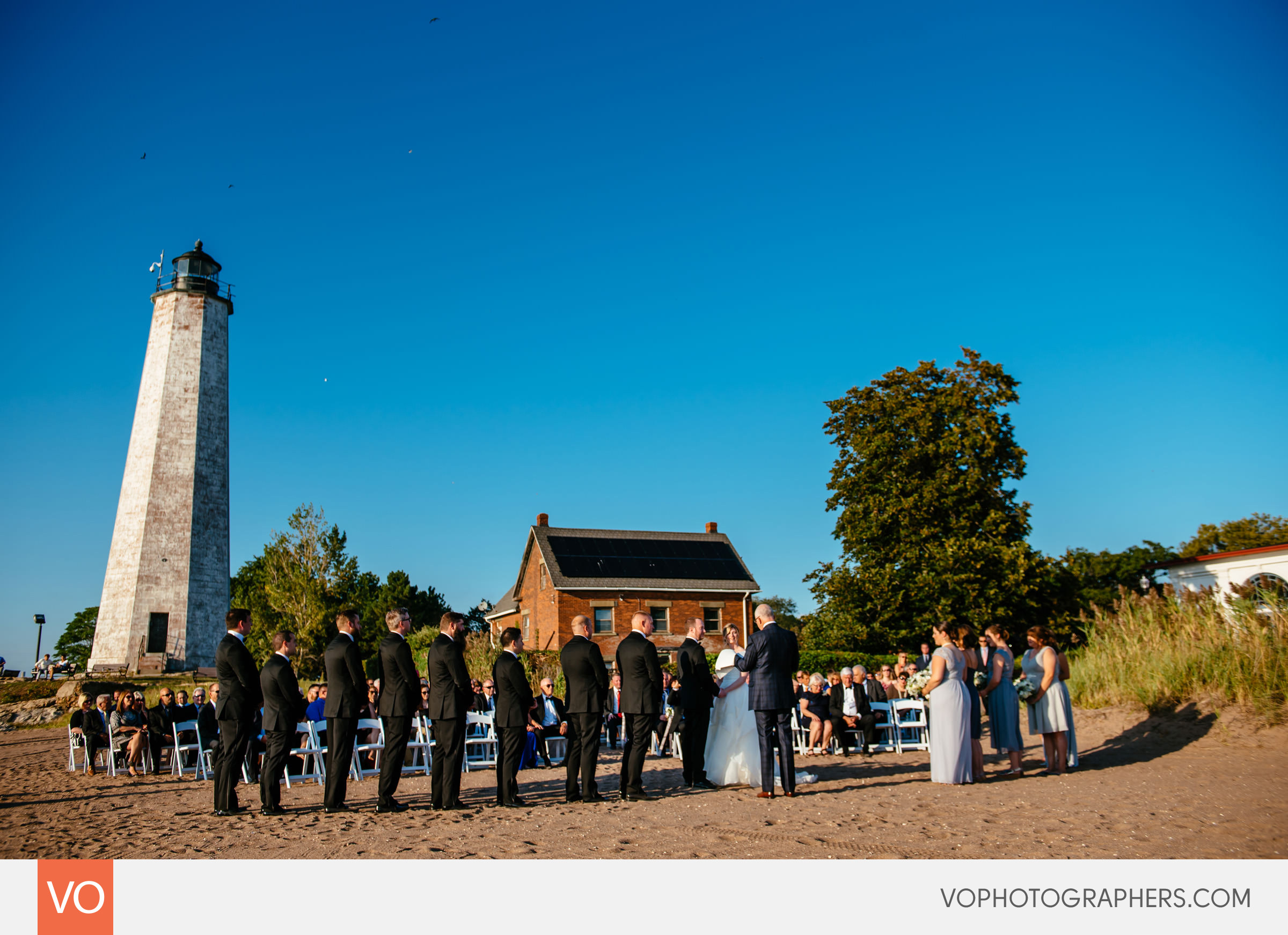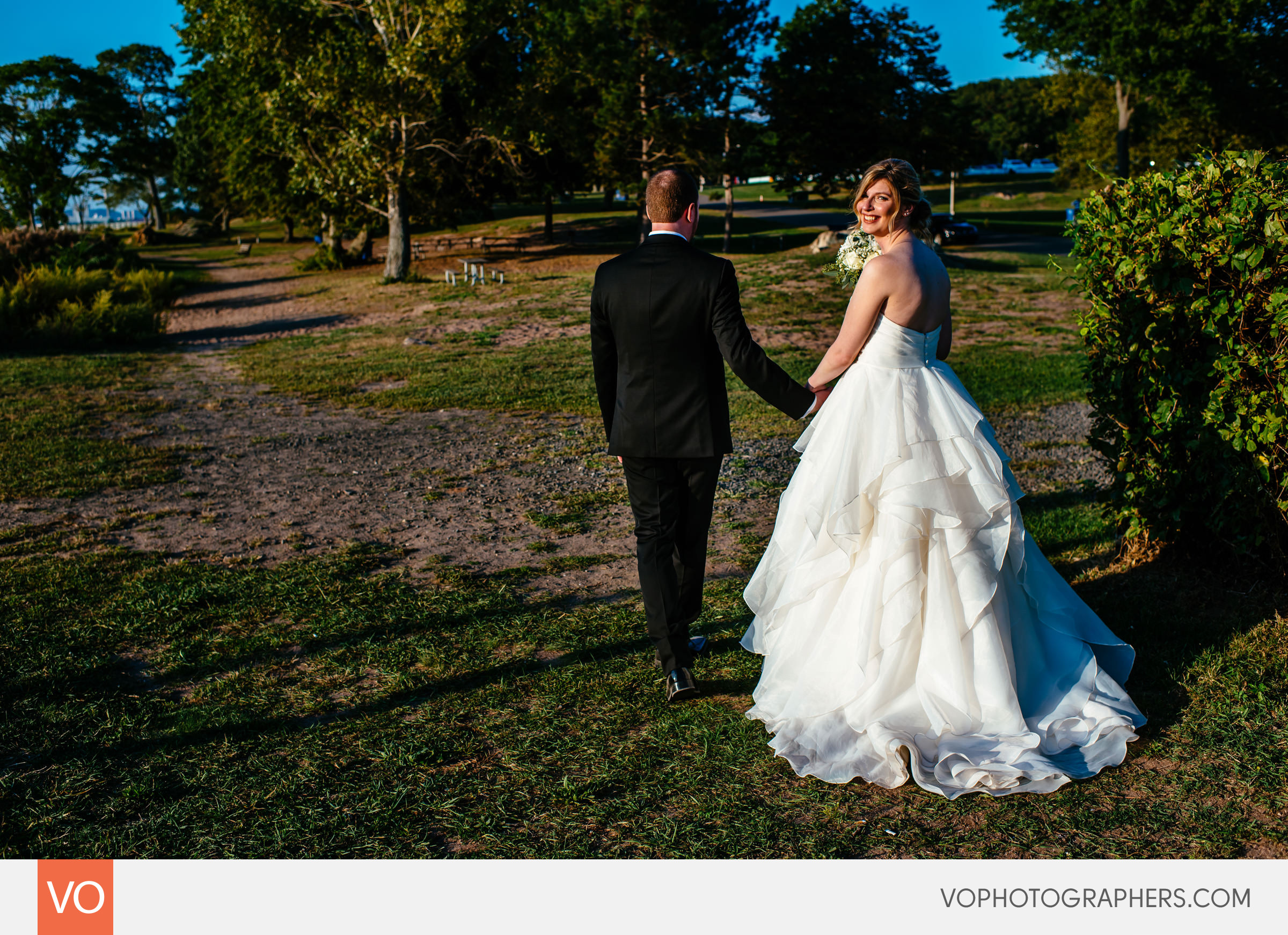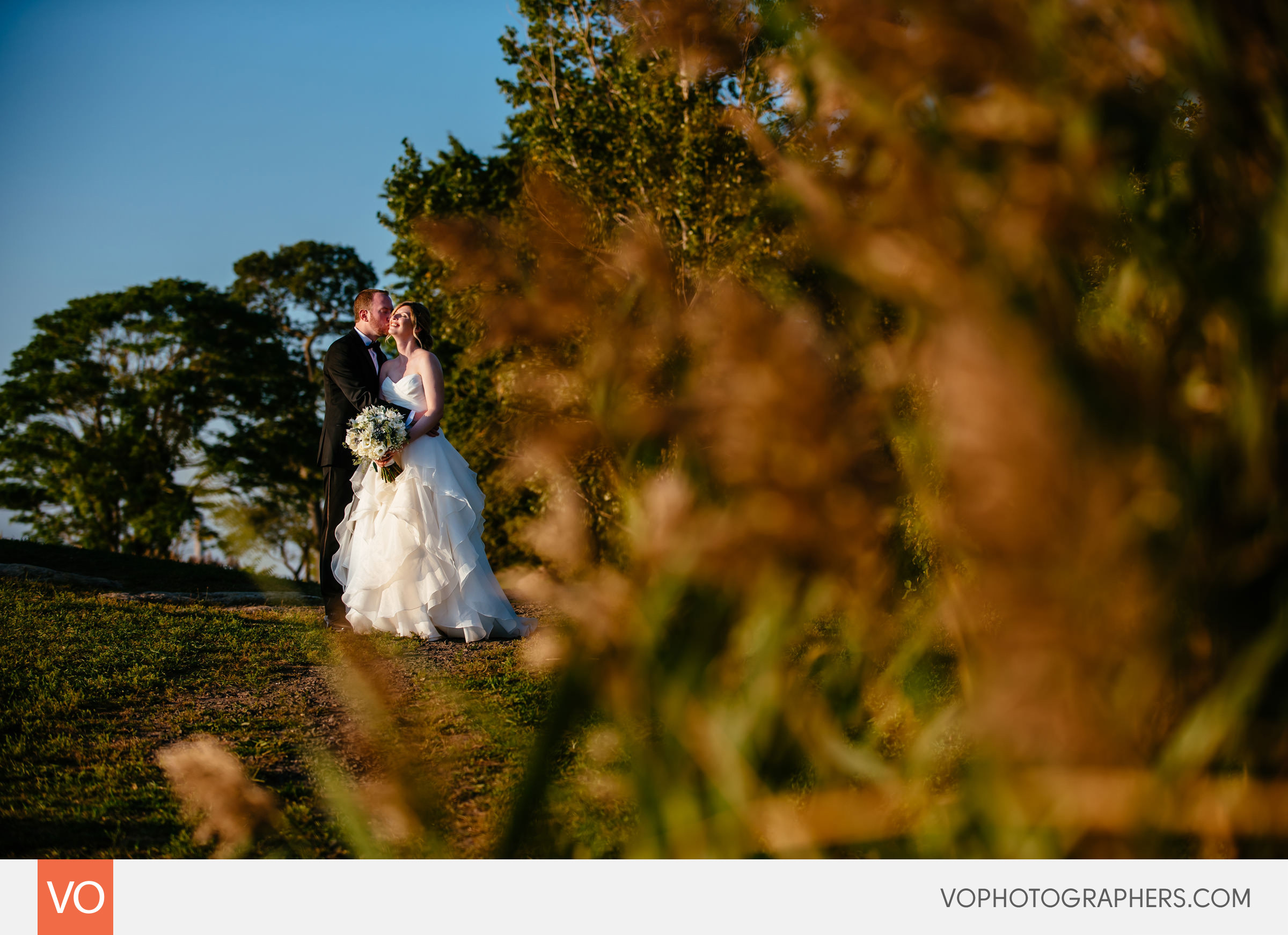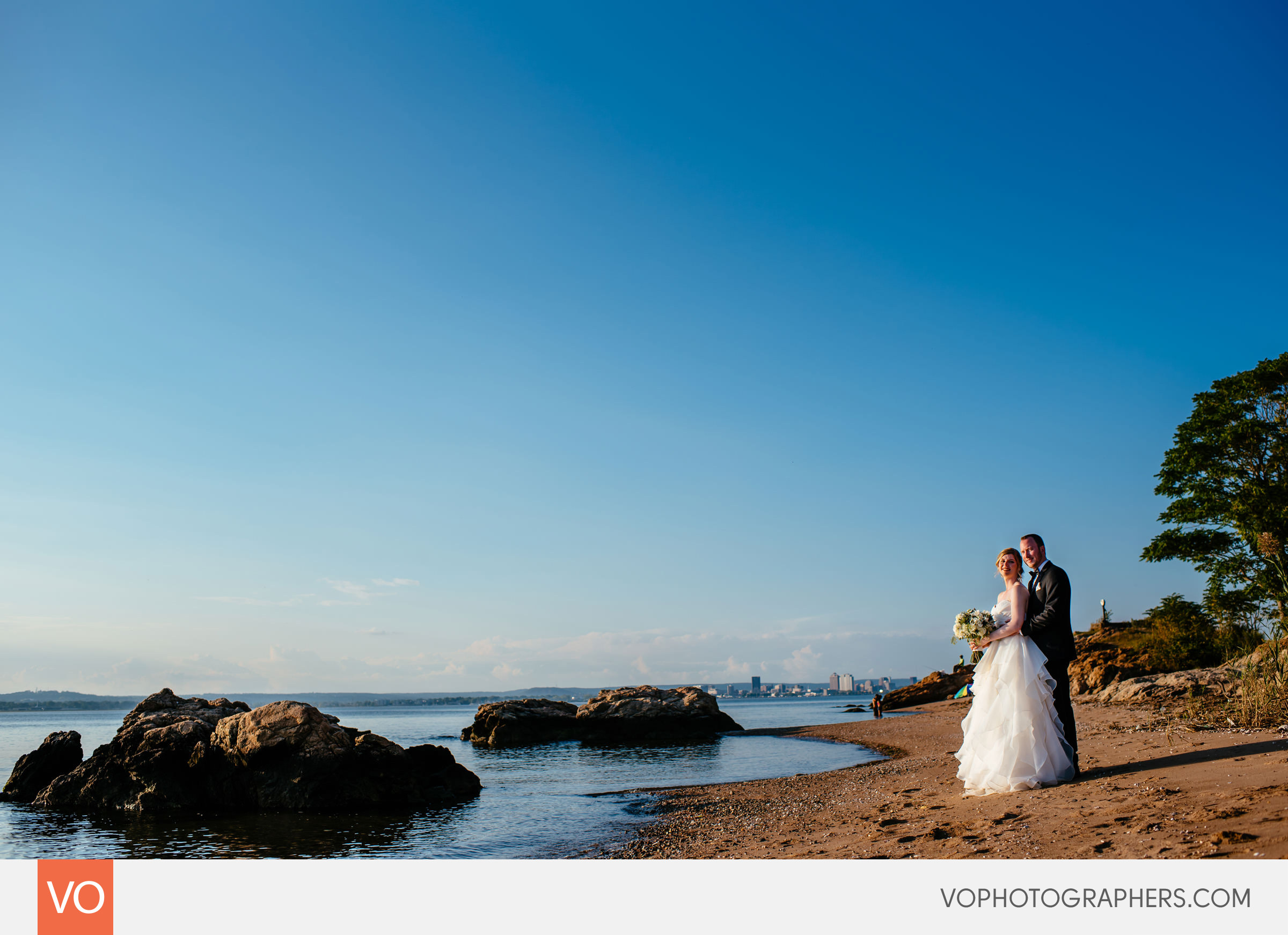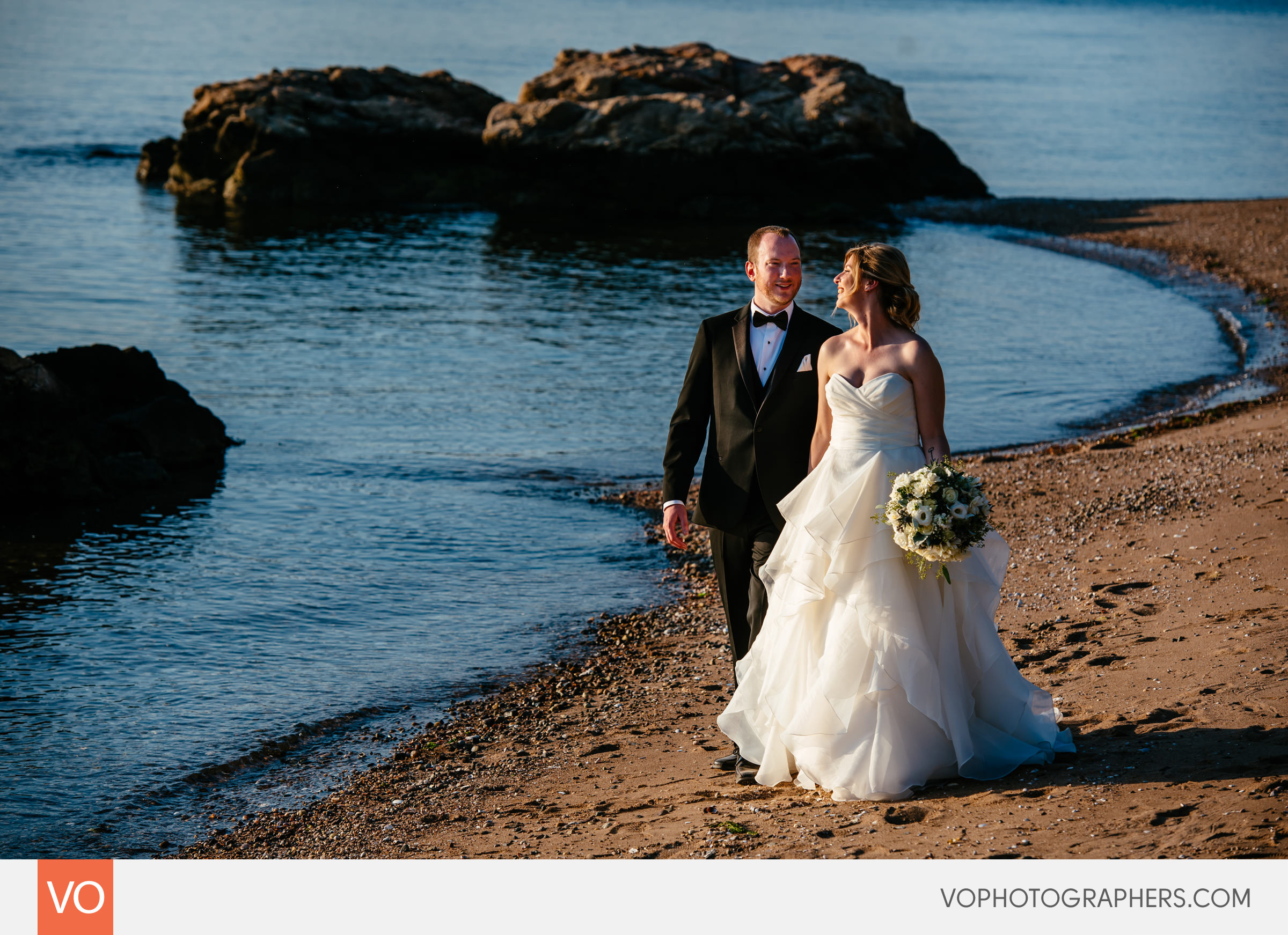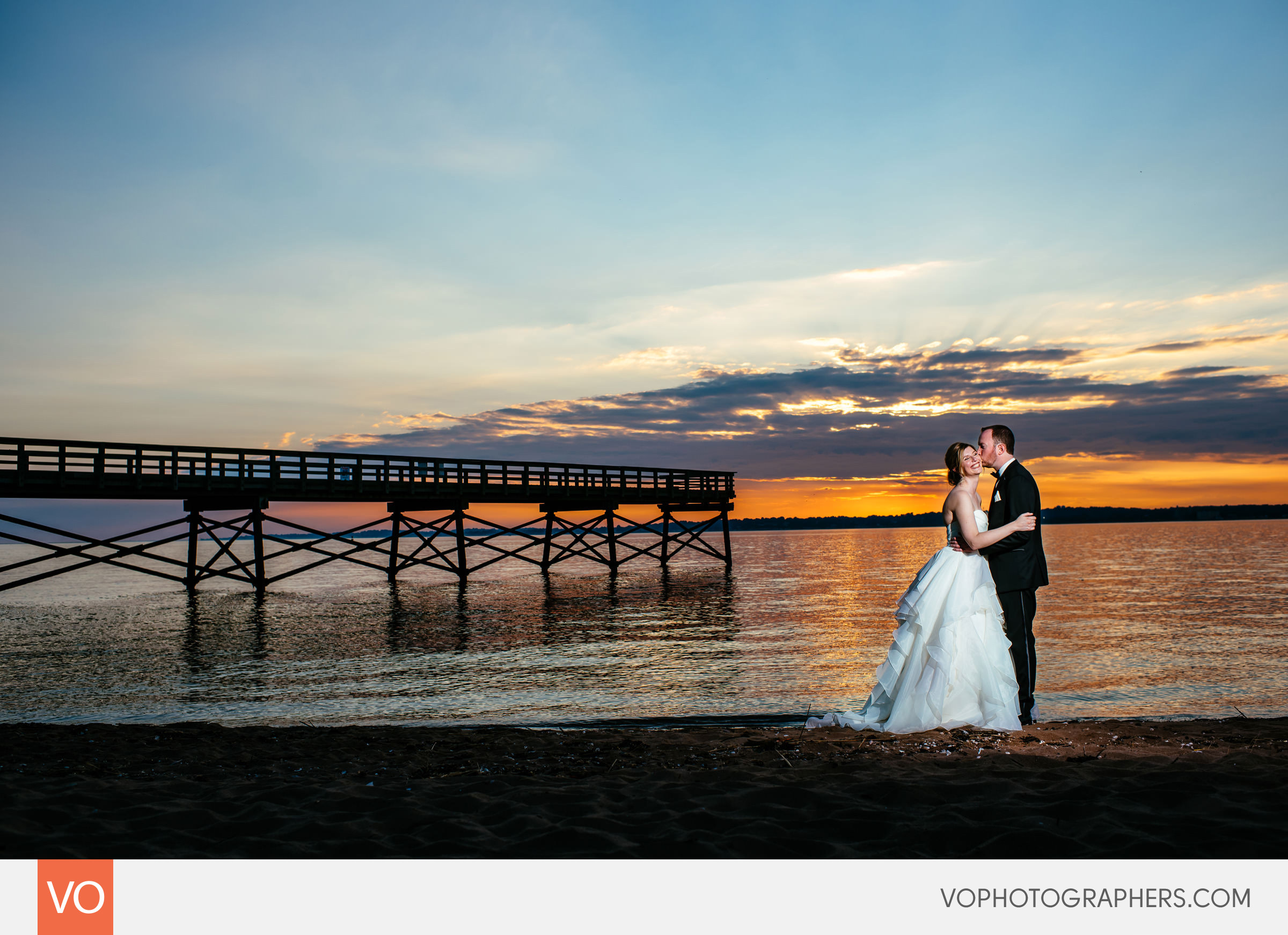 Gorgeous sunset. 
First dance at the Lighthouse Point Park