We knew that Sanya + Tim's wedding will be great, but we didn't expect it to be THIS great!  80's band playing all night?  How awesome is that?  Add a party loving crowd to the mix and you have a recipe for a night full of fun! Lace Factory in Deep River was a perfect location for this event. It's quite a unique wedding venue. It has a rustic vibe, but it's very classy at the same time. The steam train station across the street is a great location for some creative wedding photographs as well.
Huge congrats to Sanya & Tim!
This wedding wouldn't be the same without all the vendors who made it super awesome:
HAIR & MAKEUP: Beneath the Veil,
GOWN: Kleinfeld's,
BAND: Ronald Reagans,
VENUE: The Lace Factory,
CATERING: Cloud Nine Catering,
FLORIST: Fleurescent,
LIGHTING / DRAPING: Social Décor,
WEDDING PLANNER: William Parkinson Events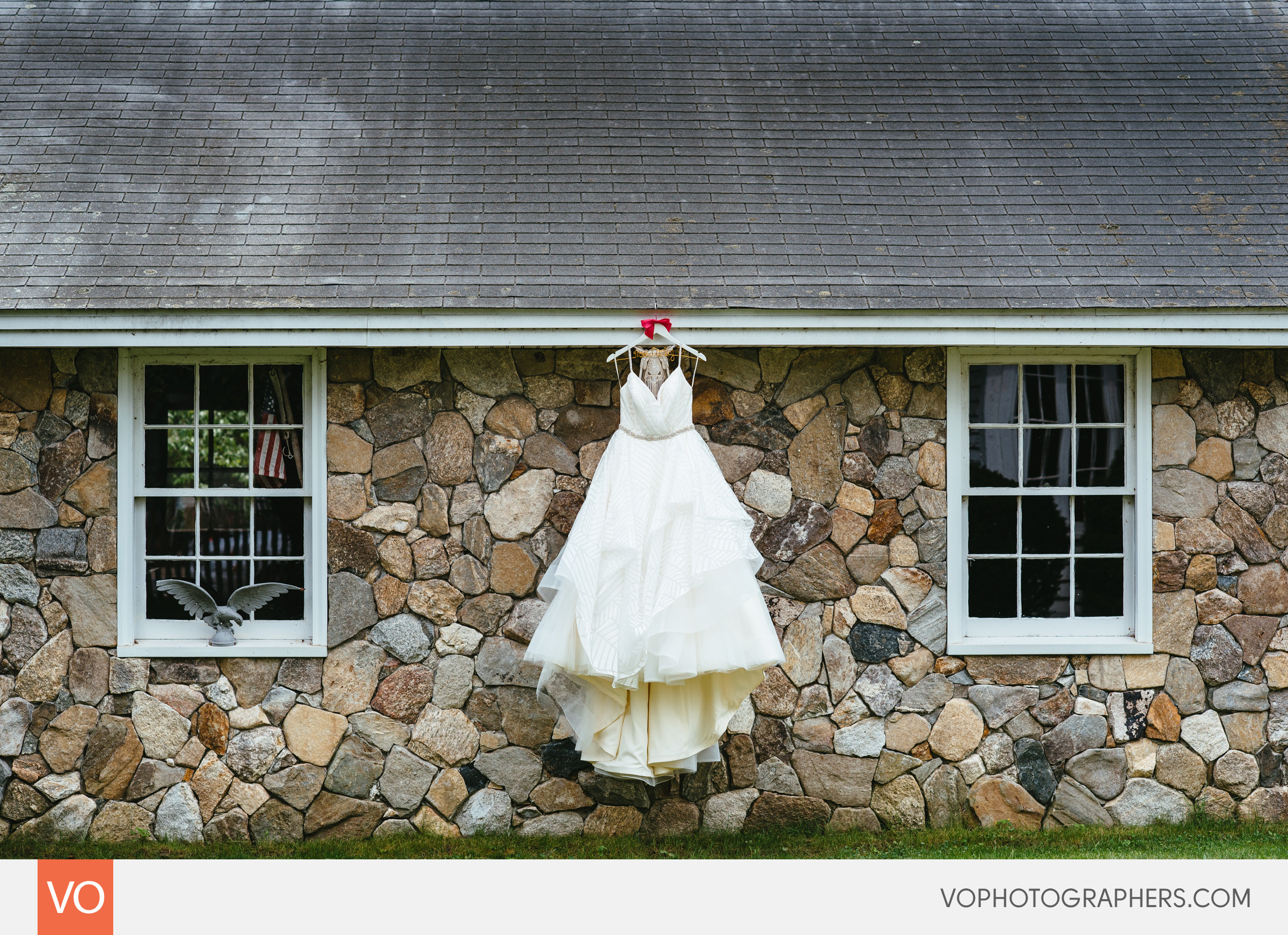 Gorgeous wedding dress hanging in the backyard at Griswold Inn in Essex, CT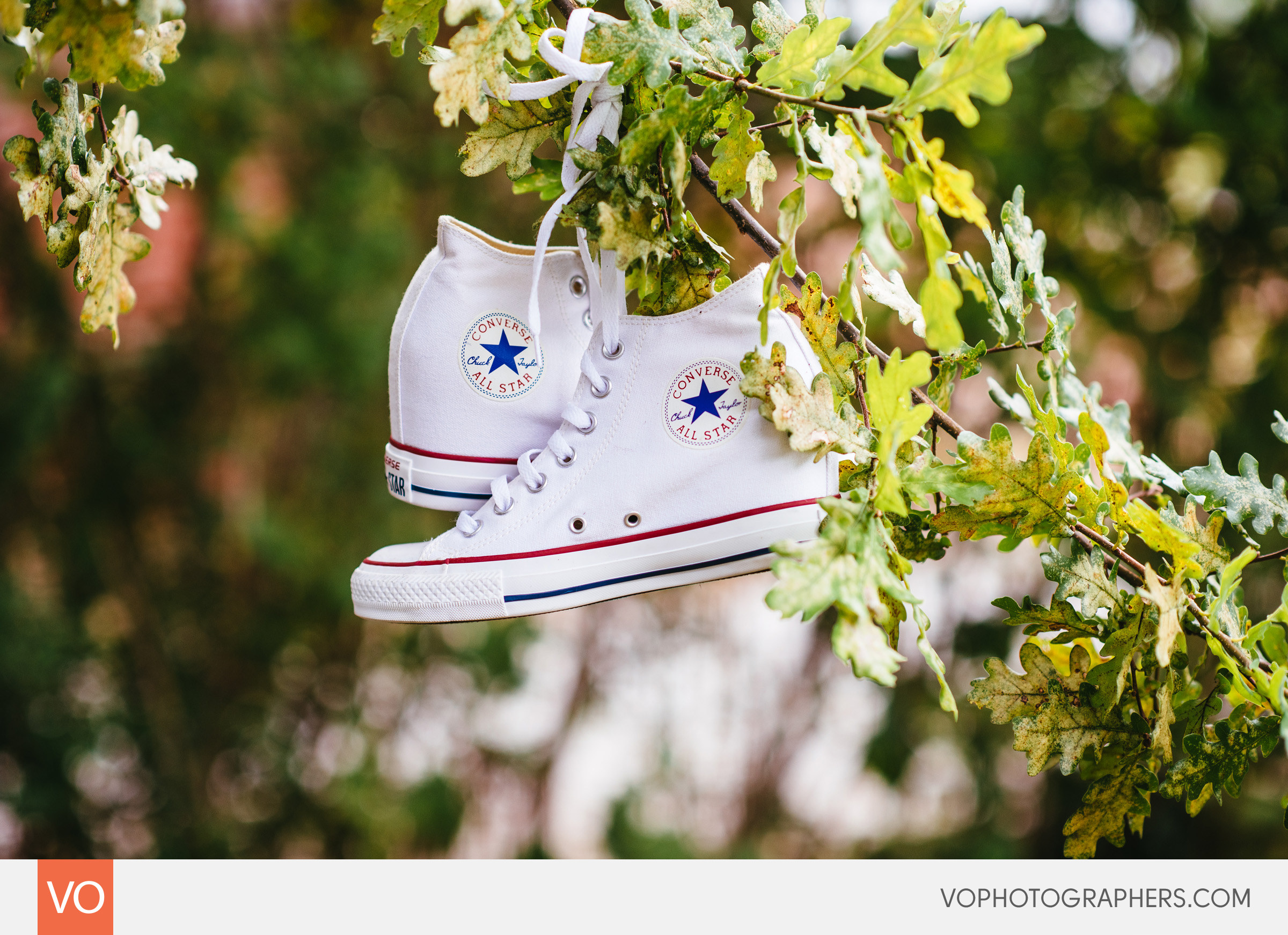 How awesome are these white Converse shoes?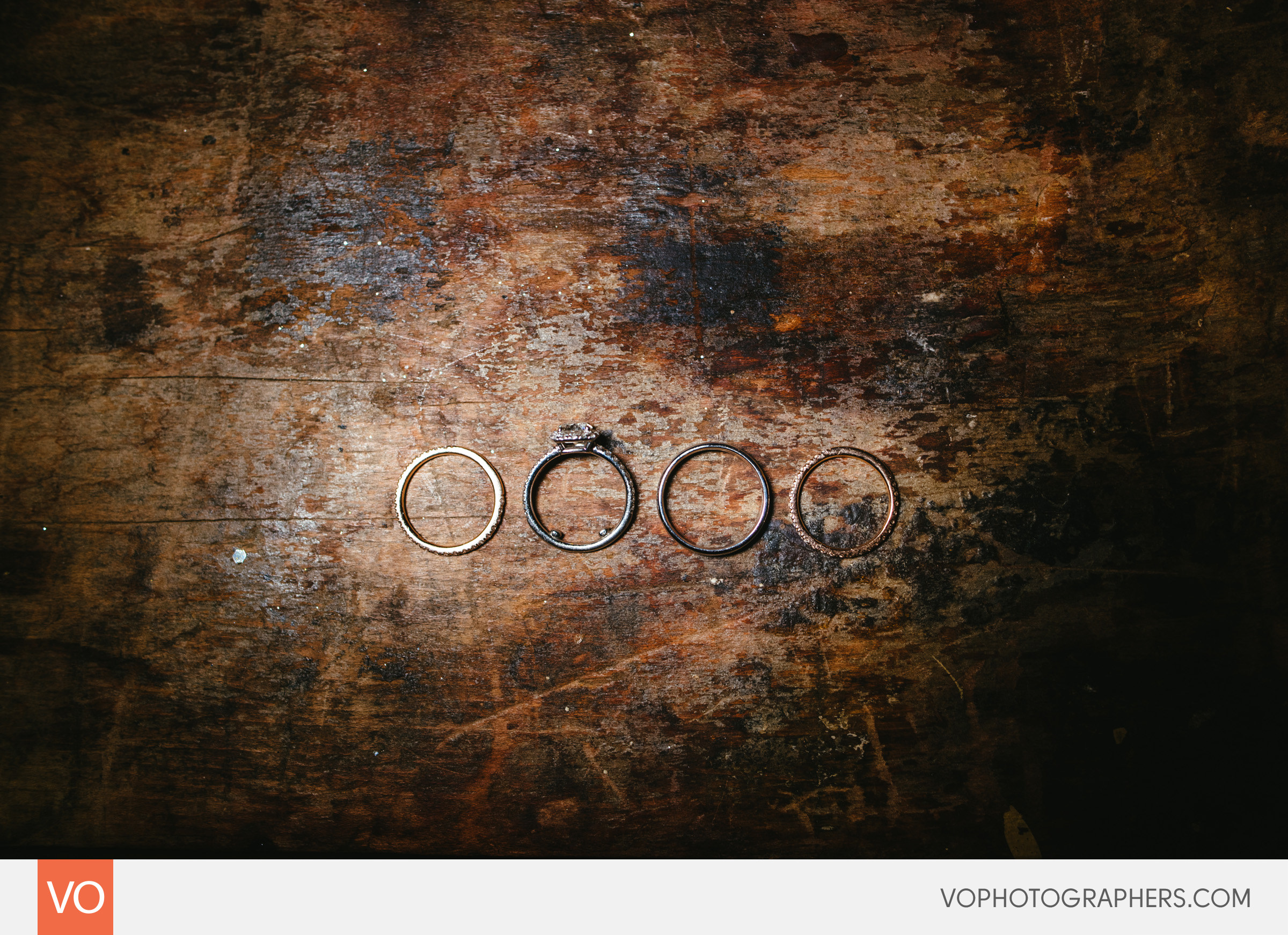 Wedding bands and bride's engagement ring.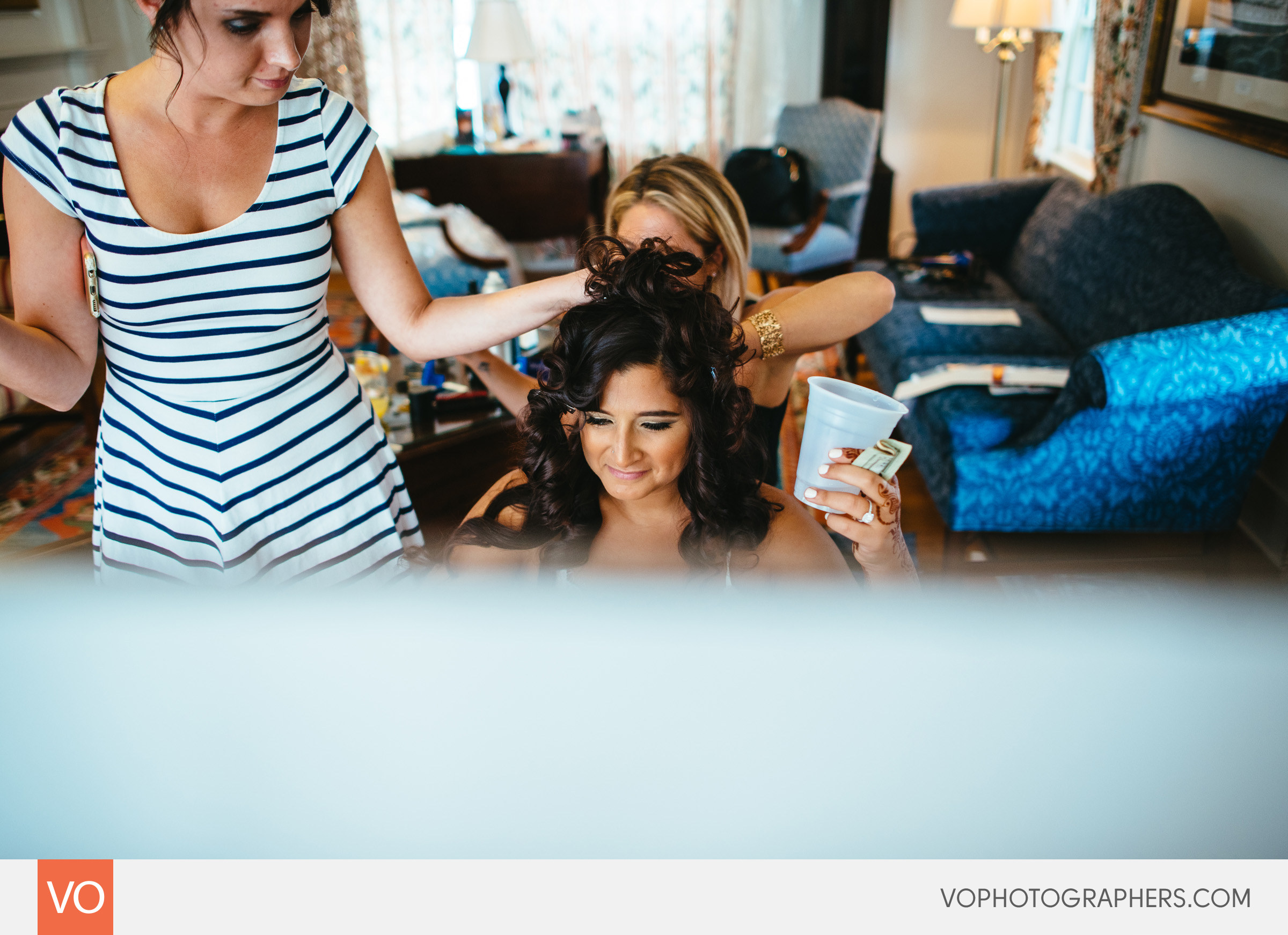 Bride getting her hair done before the wedding.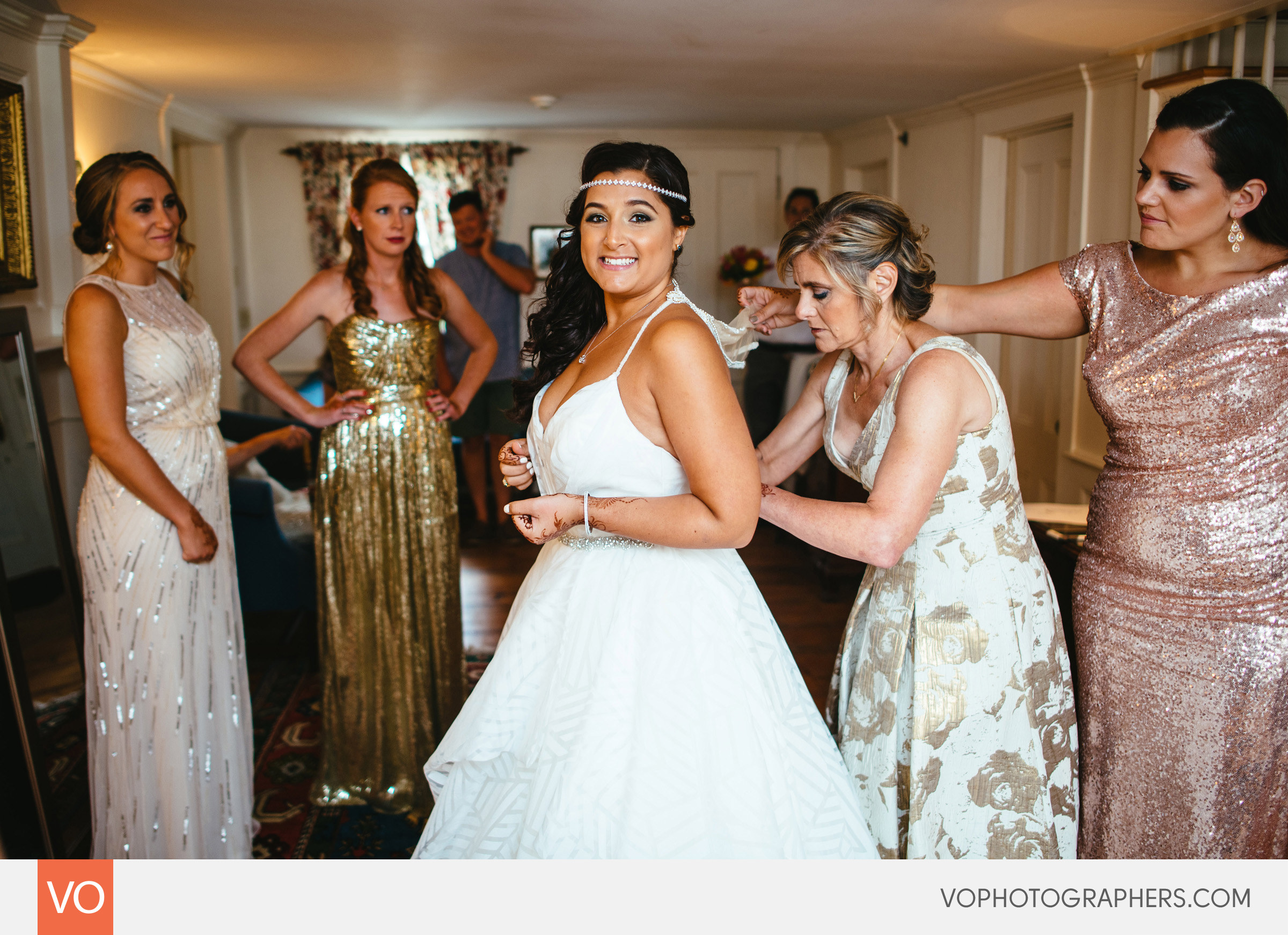 Beautiful Bride putting on her dress.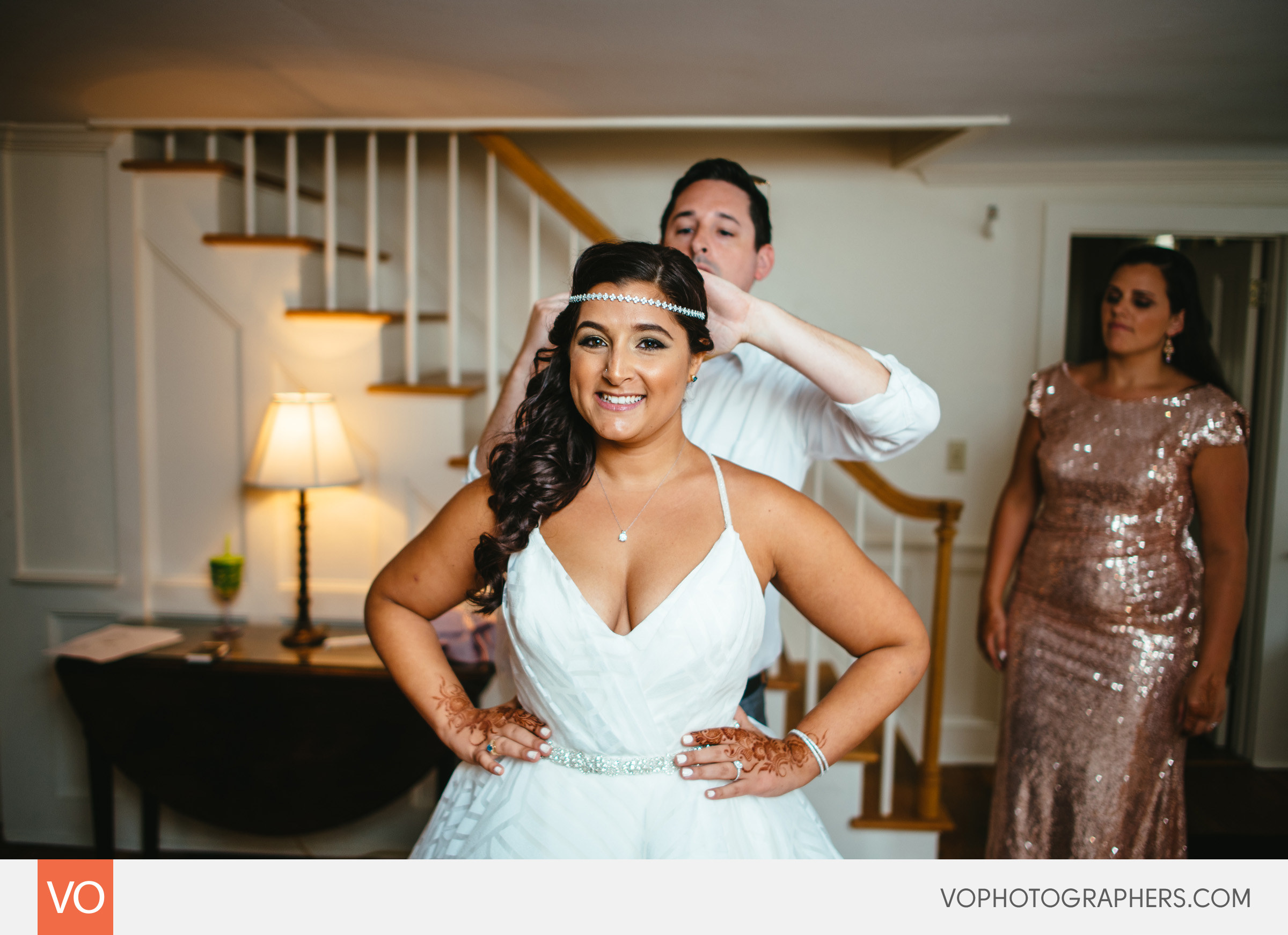 Bill from William Parkinson Events helping the bride with the veil.  That's a great wedding planner!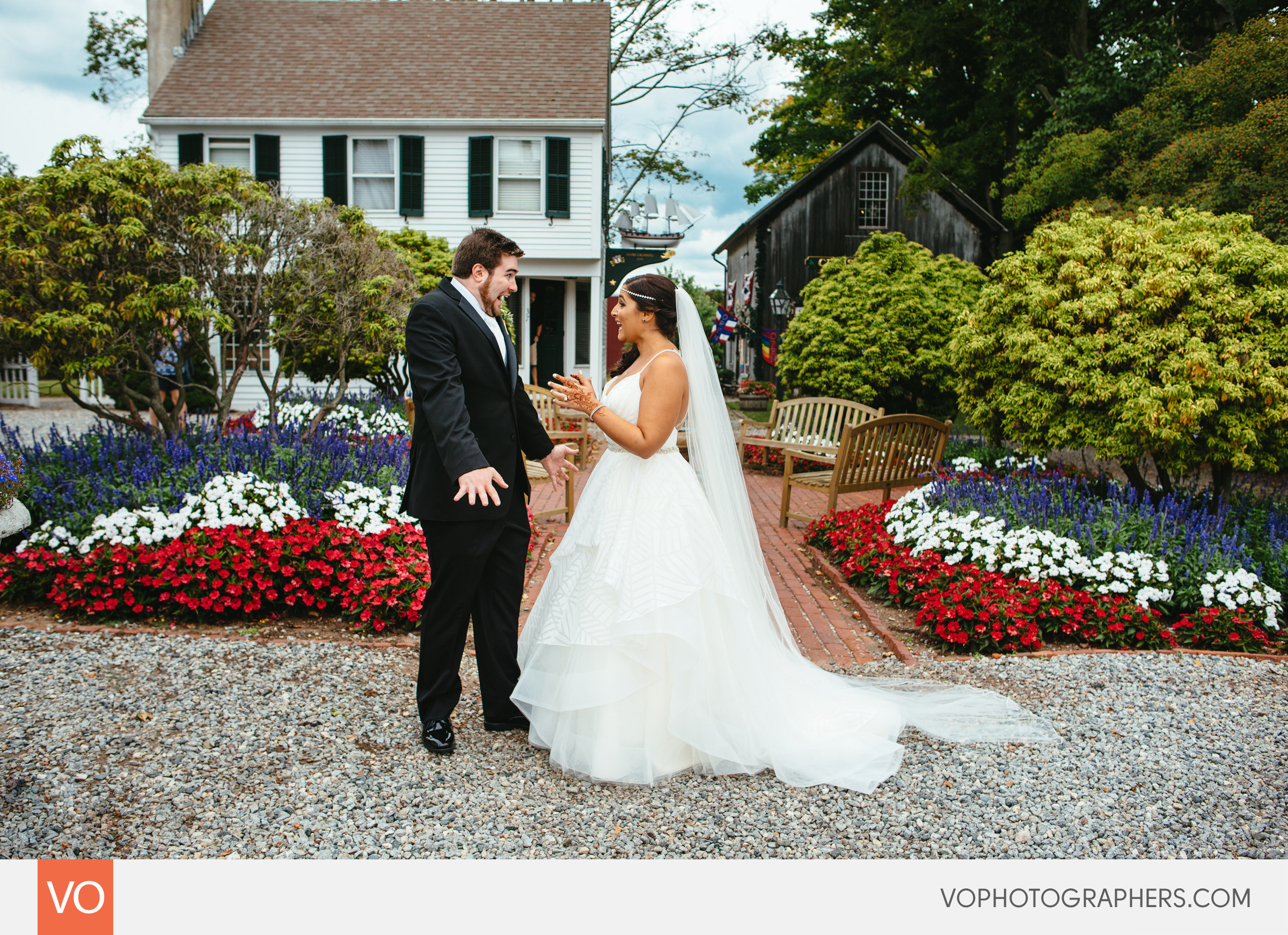 First look. Seeing each other for the first time before the ceremony is a great way to relieve some stress of the day, and also allows the couple to enjoy the cocktail hour. All photographs are taken care of before the wedding ceremony, so the couple can enjoy the event.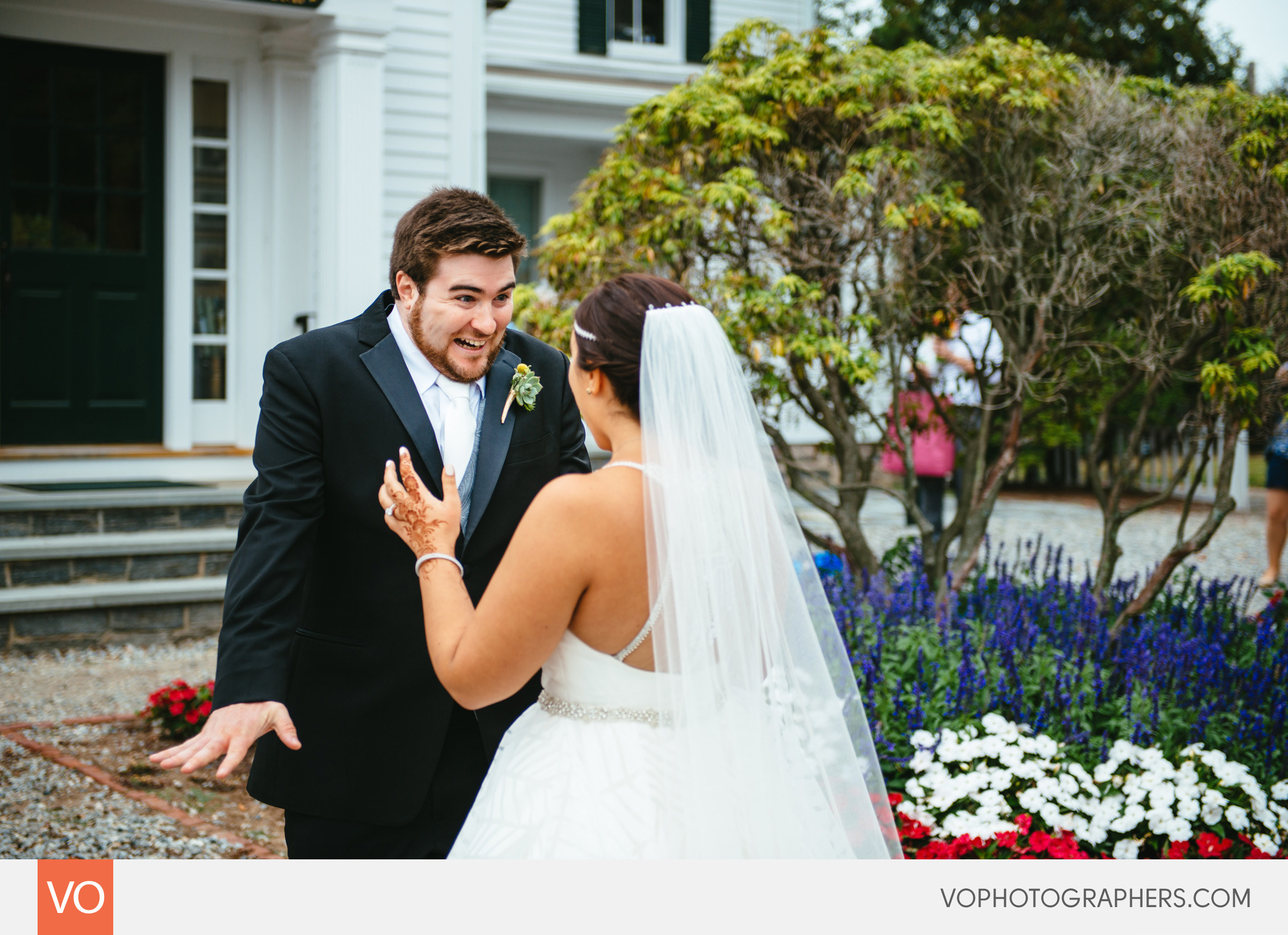 The groom was definitely excited 😉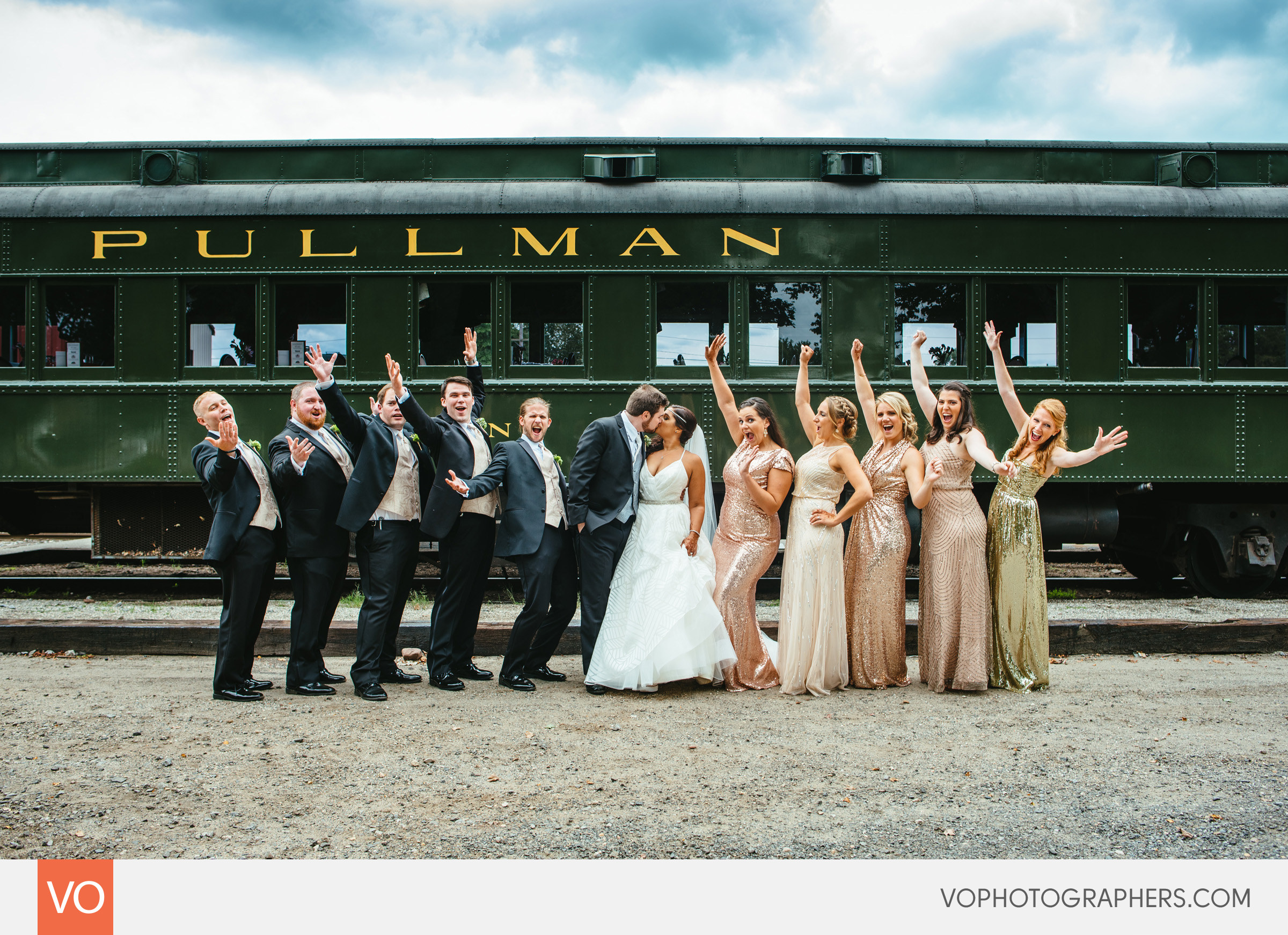 Bridal party in front of a train at the Essex Steam Train station.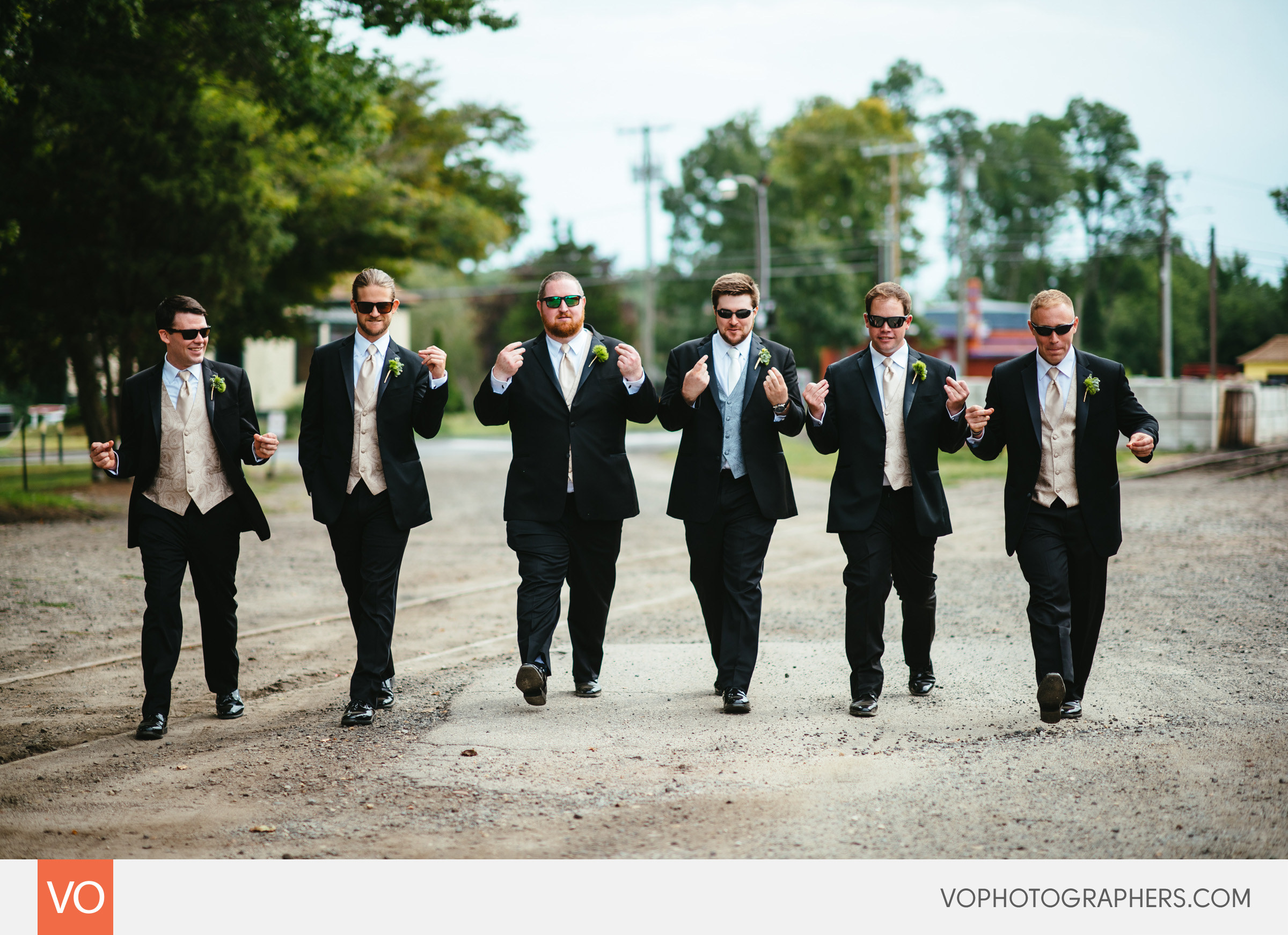 Groomsmen.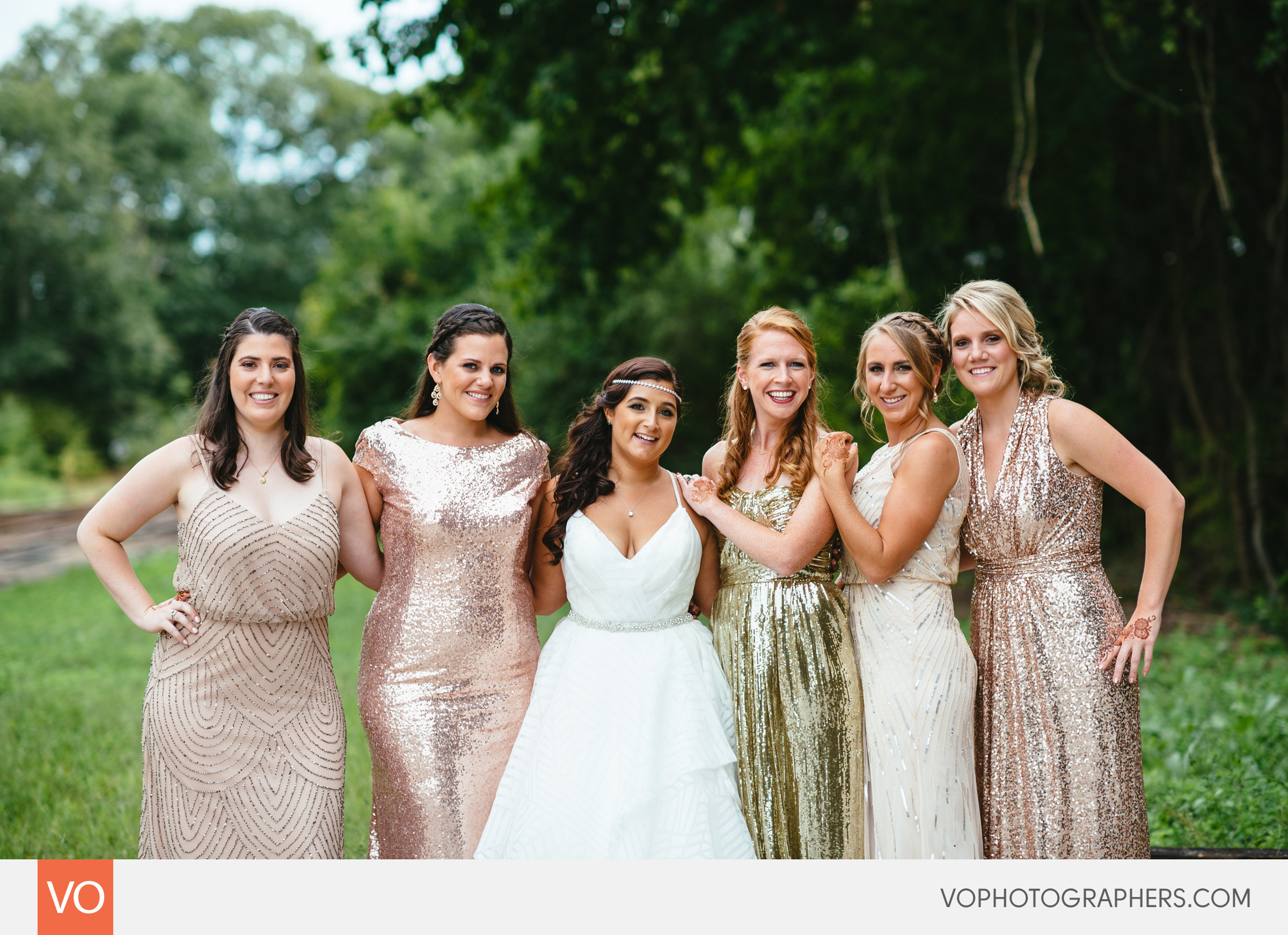 Bridesmaids.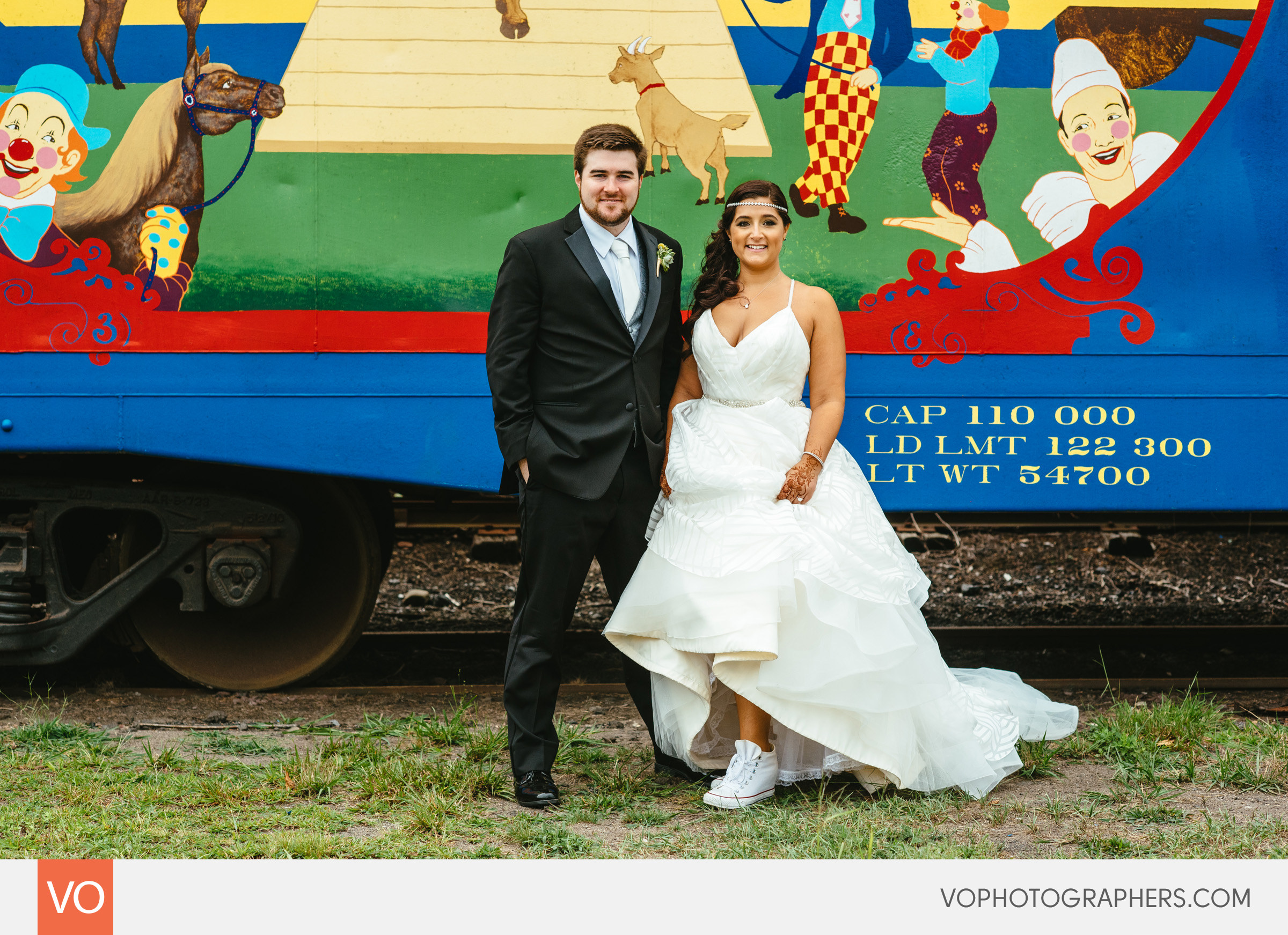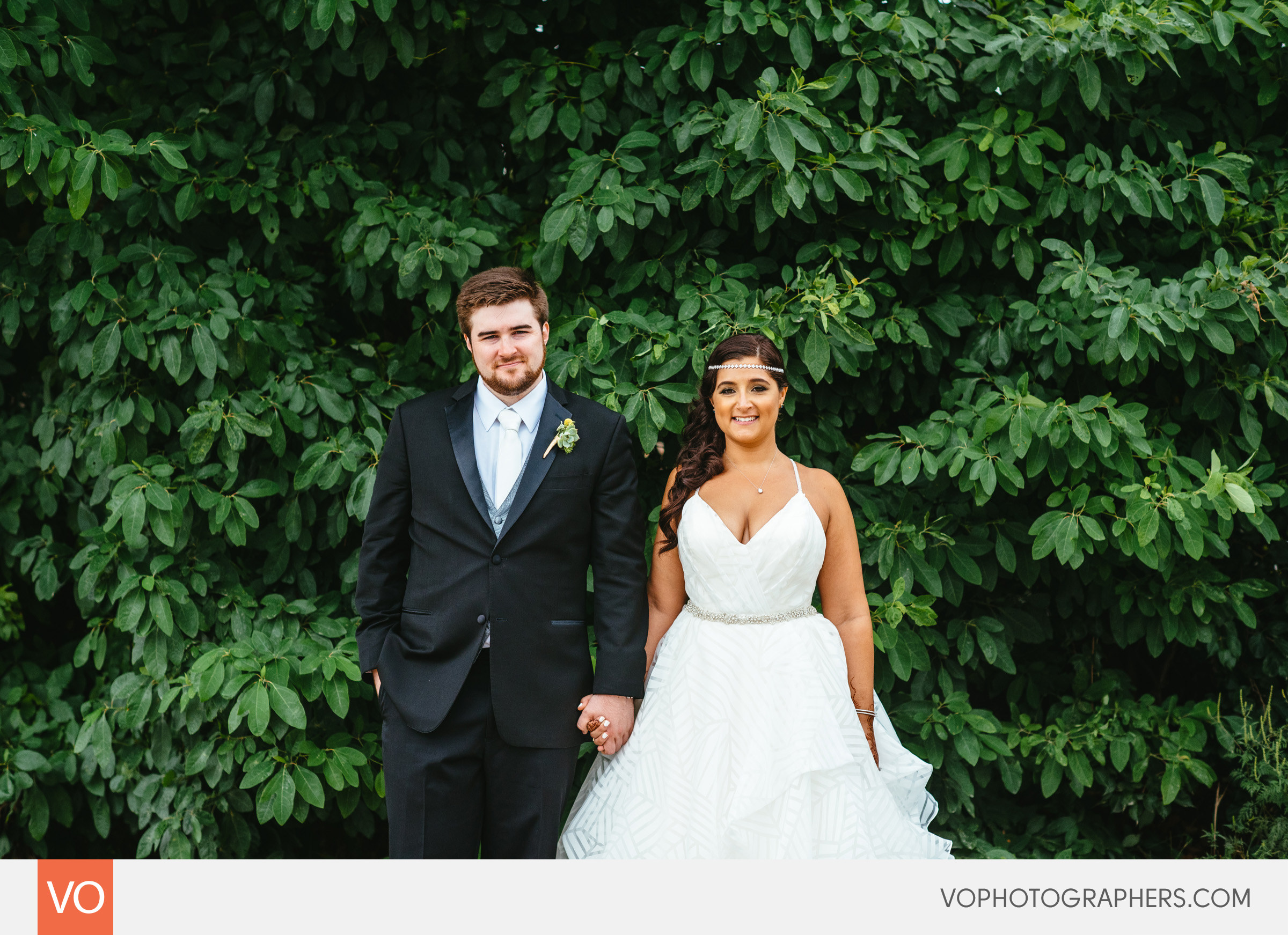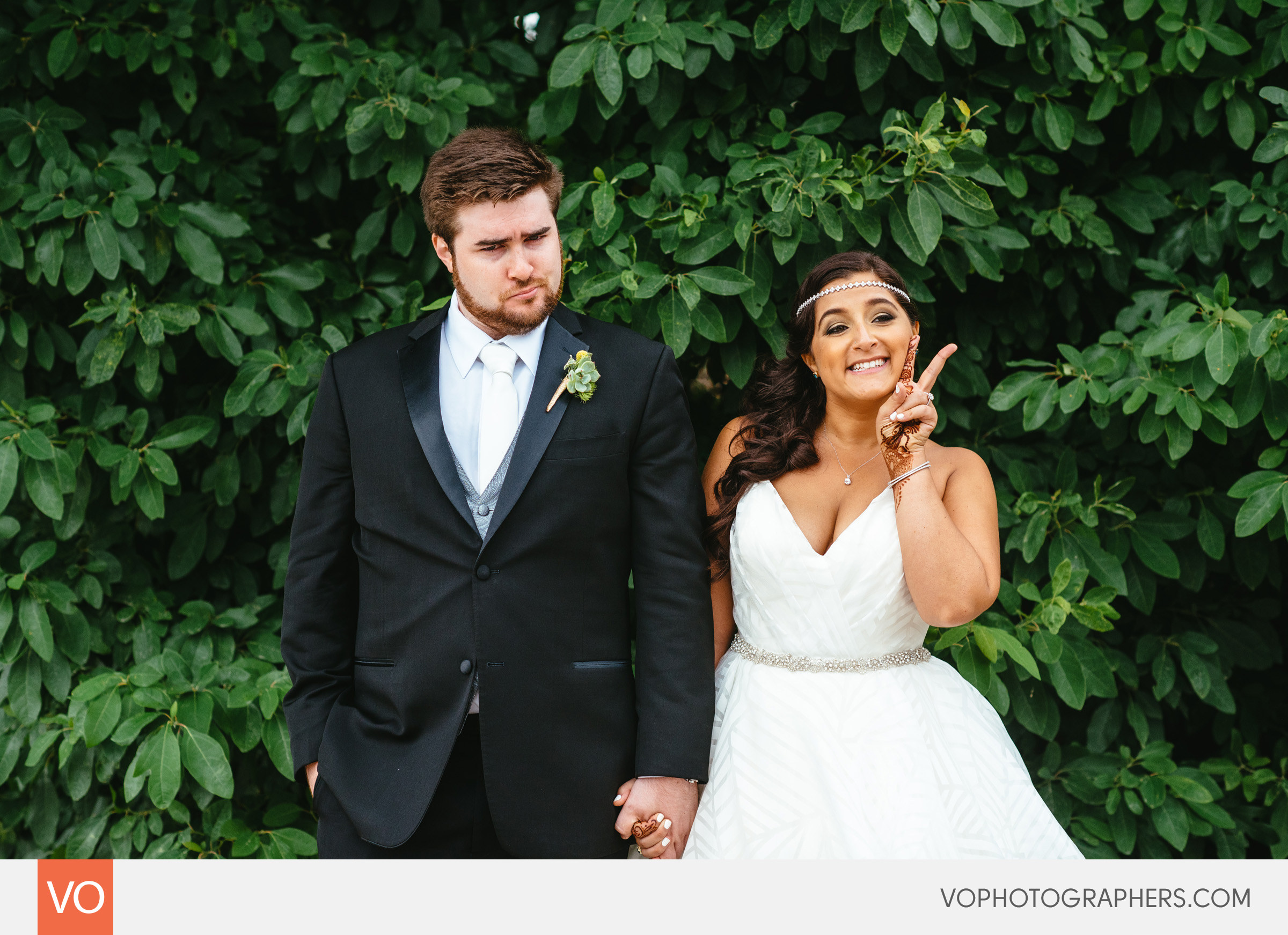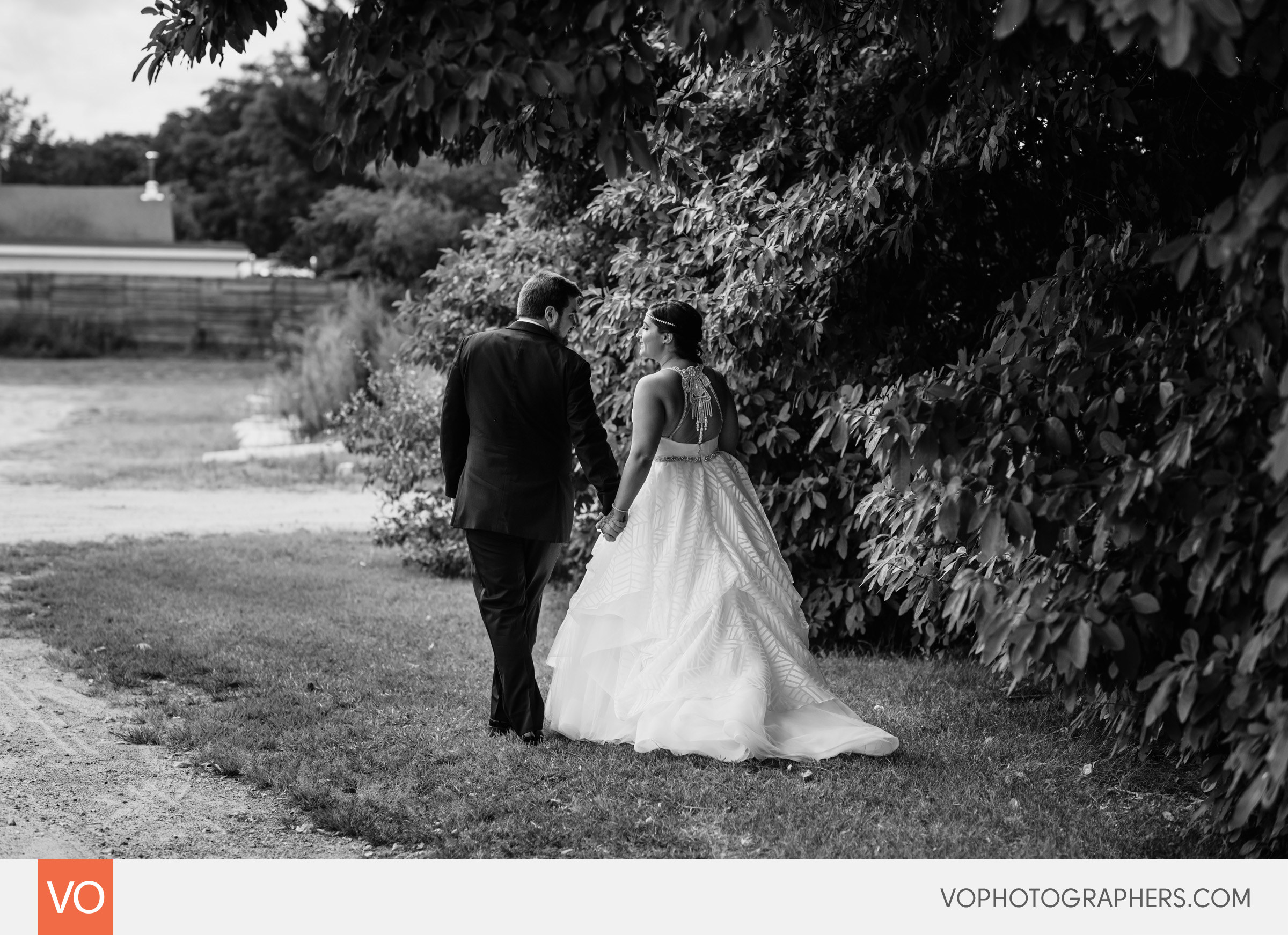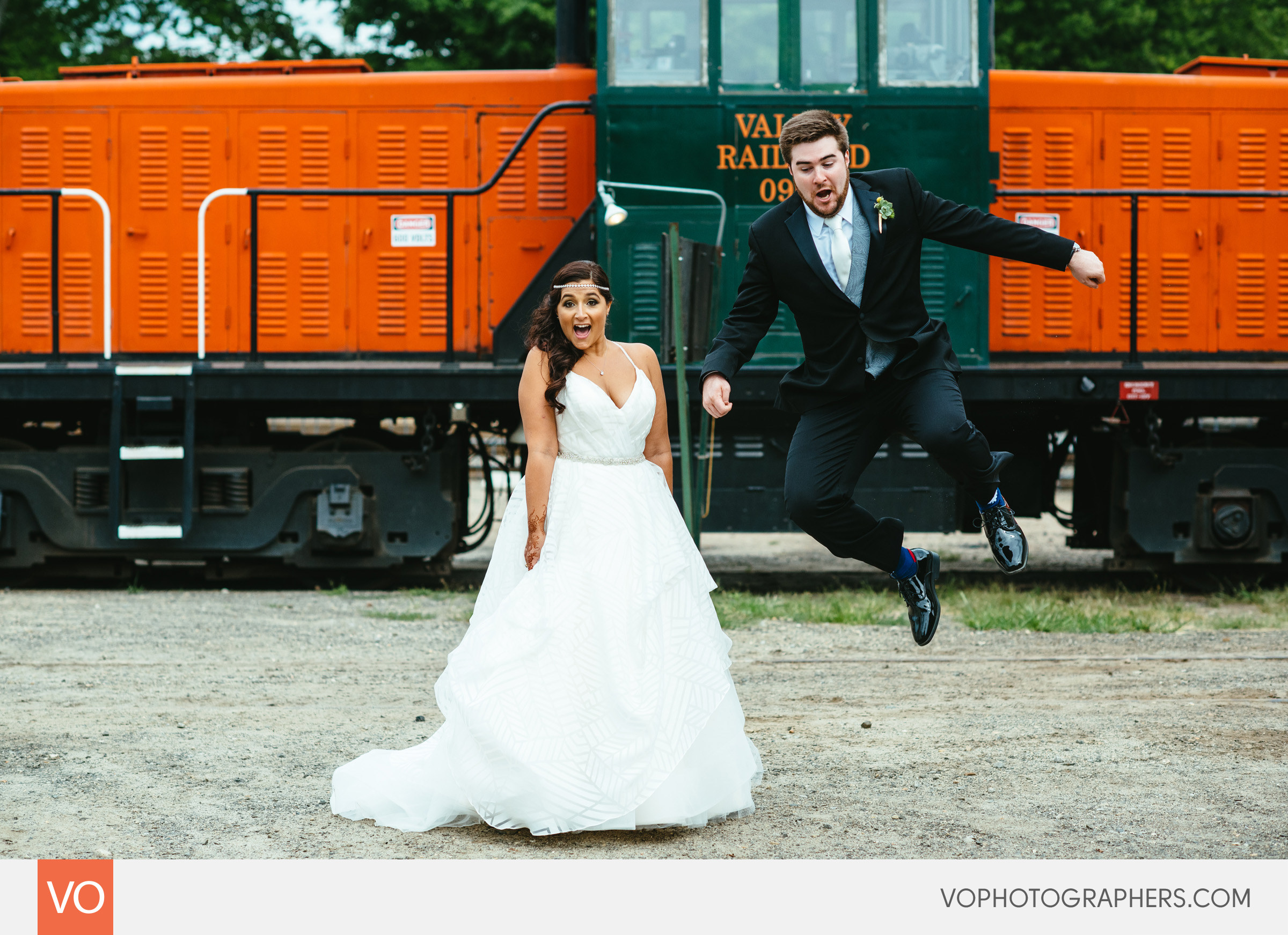 Portrait of the couple in front of the Lace Factory.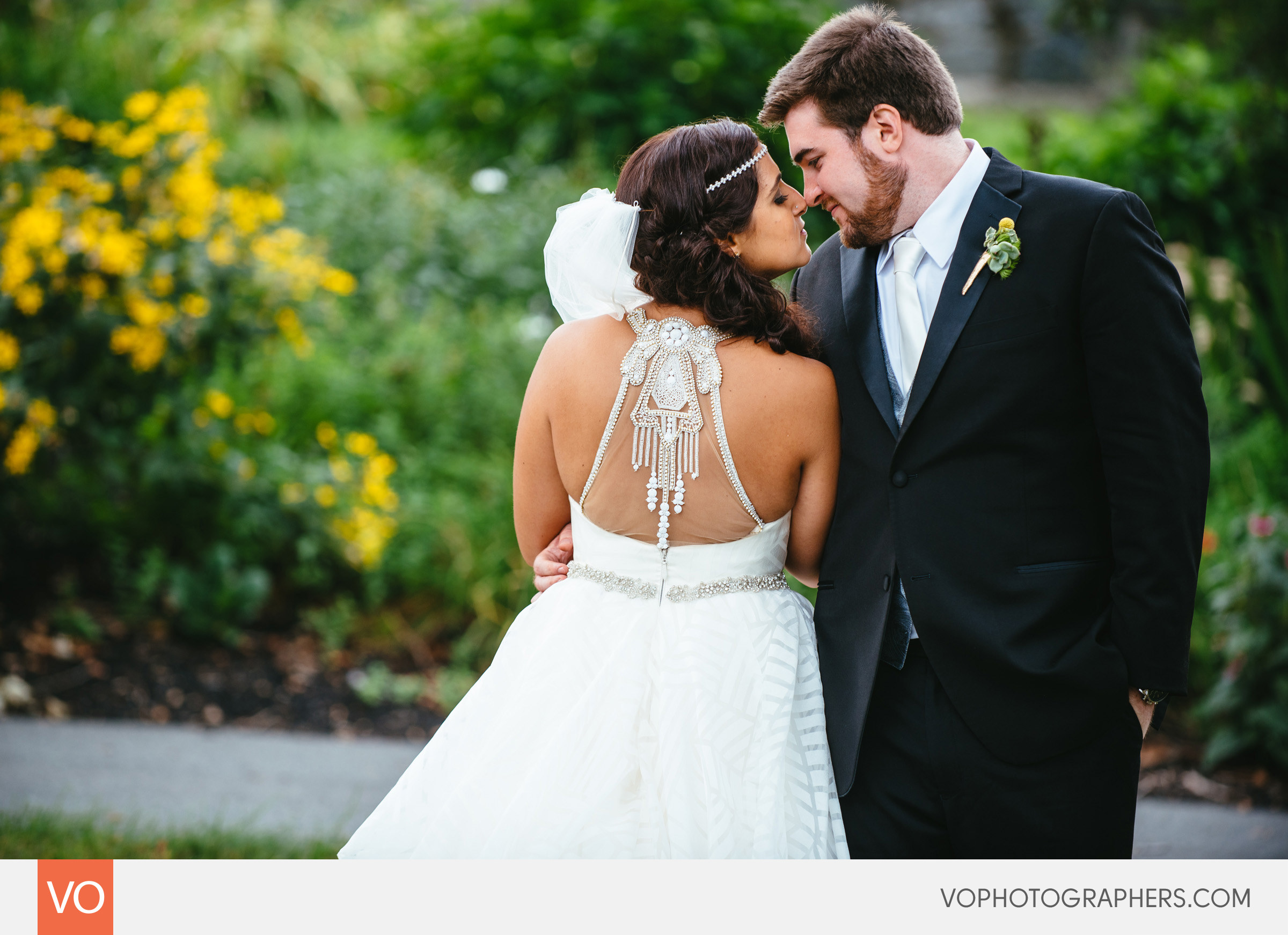 Someone's in love 😉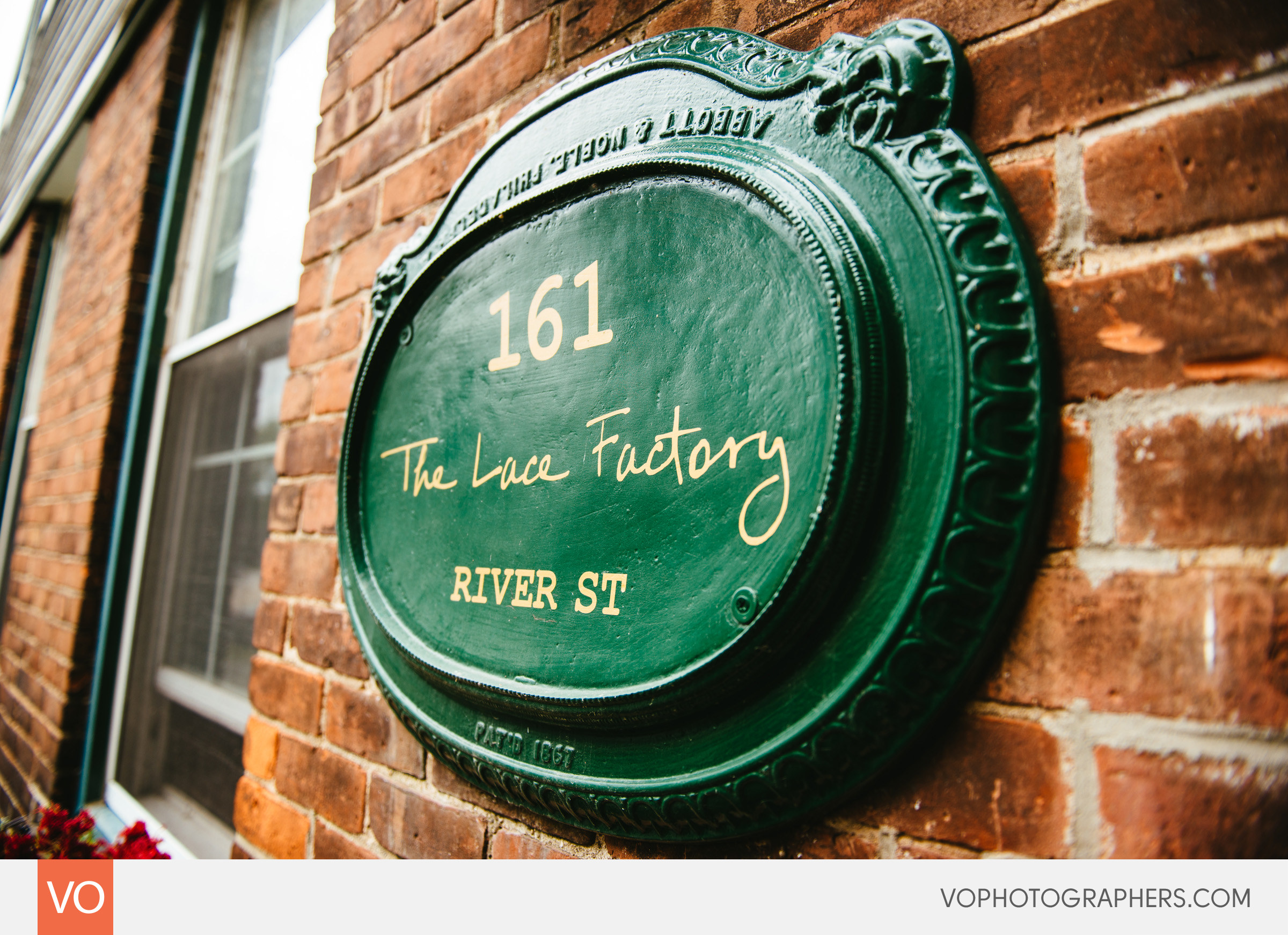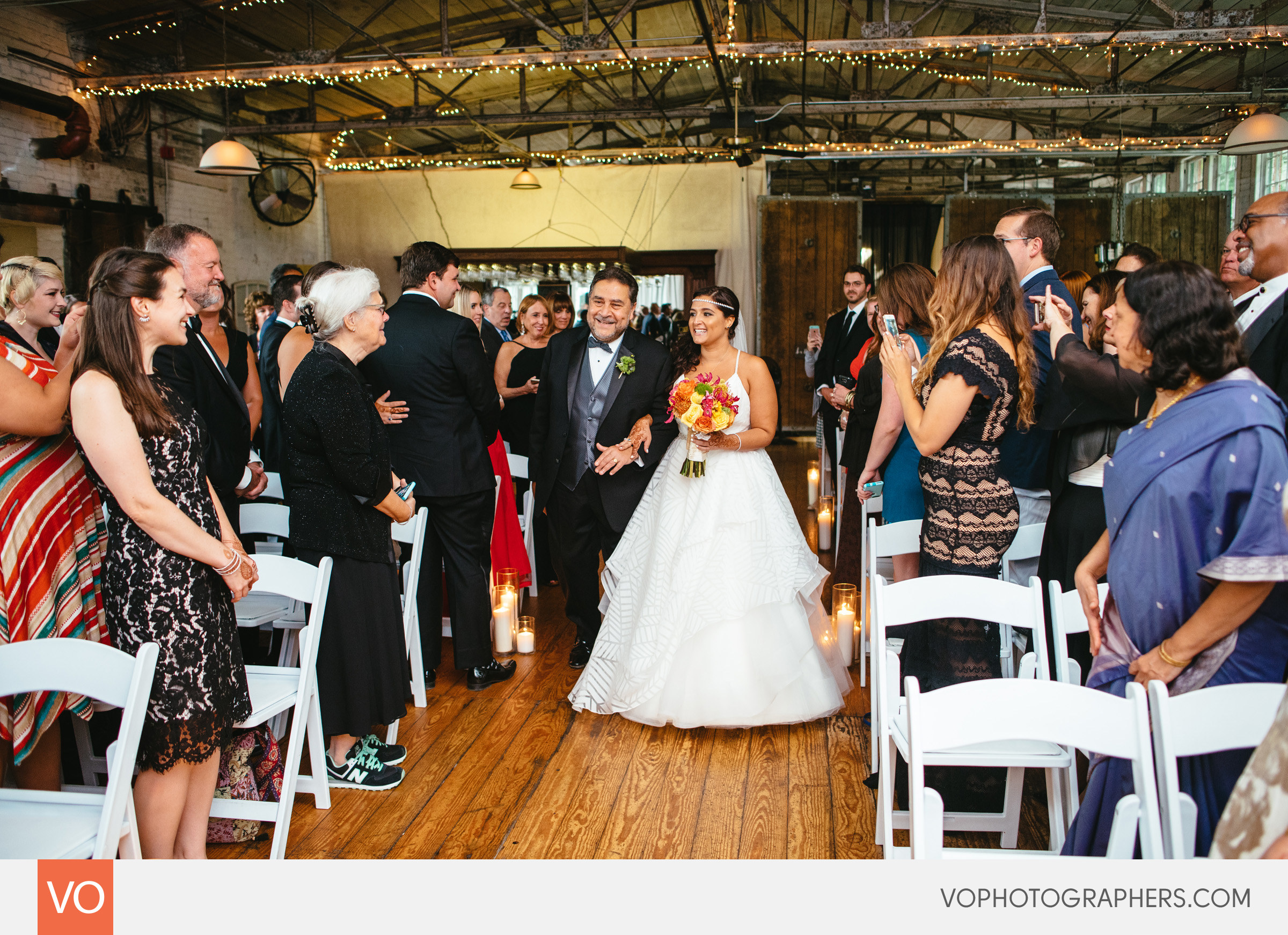 Bride with her father walking down the aisle.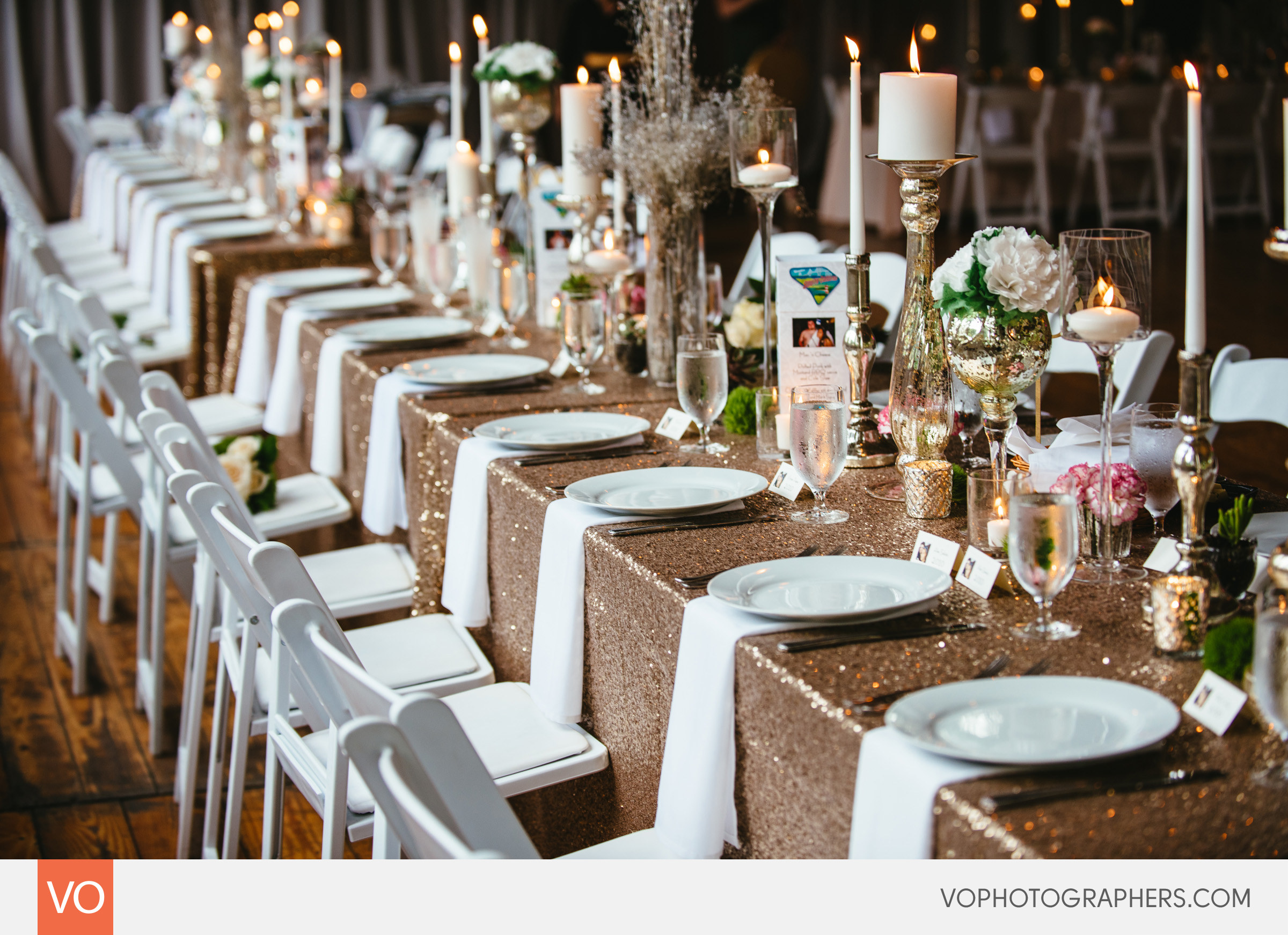 Gorgeous table decor at the Lace Factory.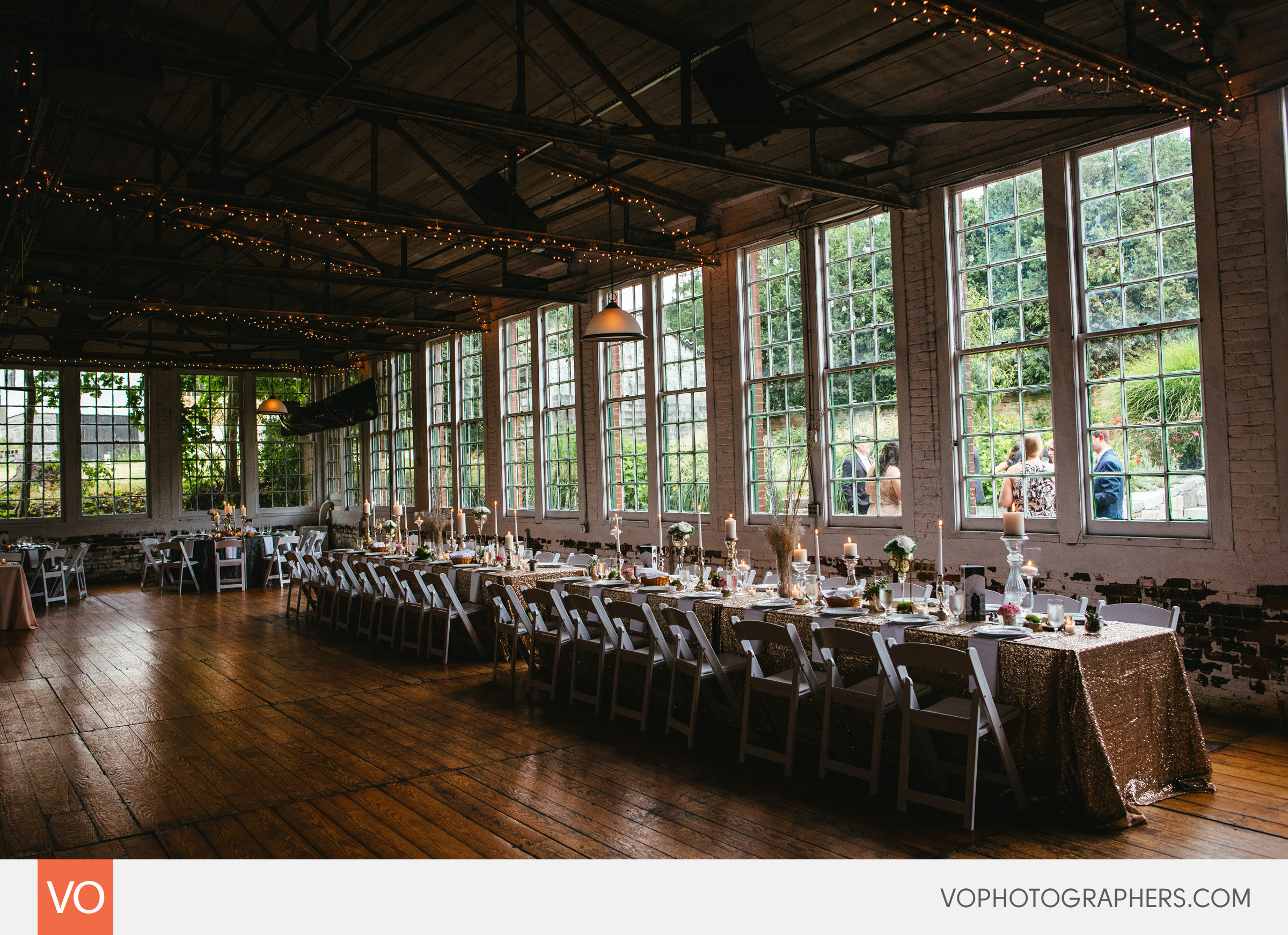 The ballroom looked amazing.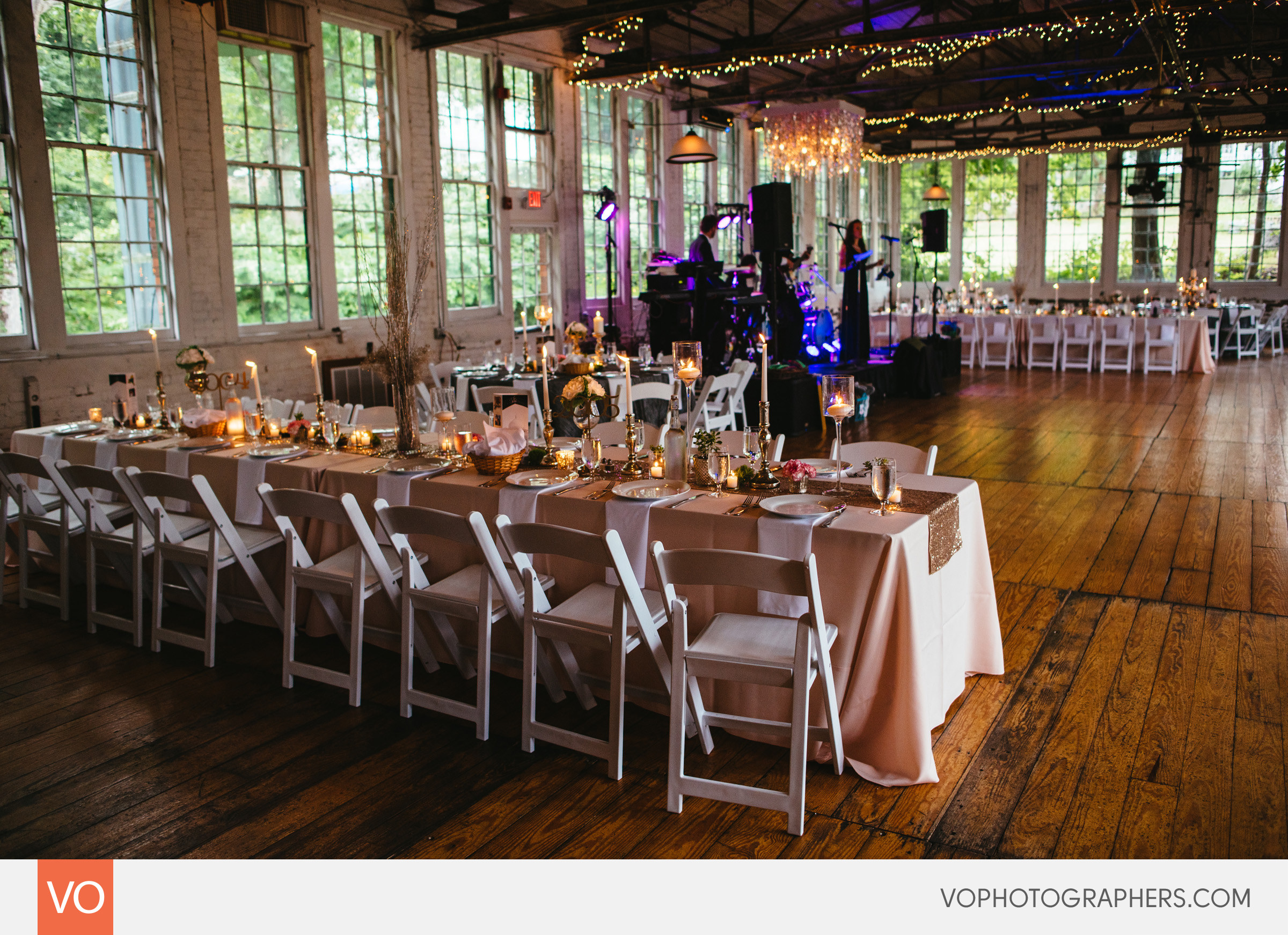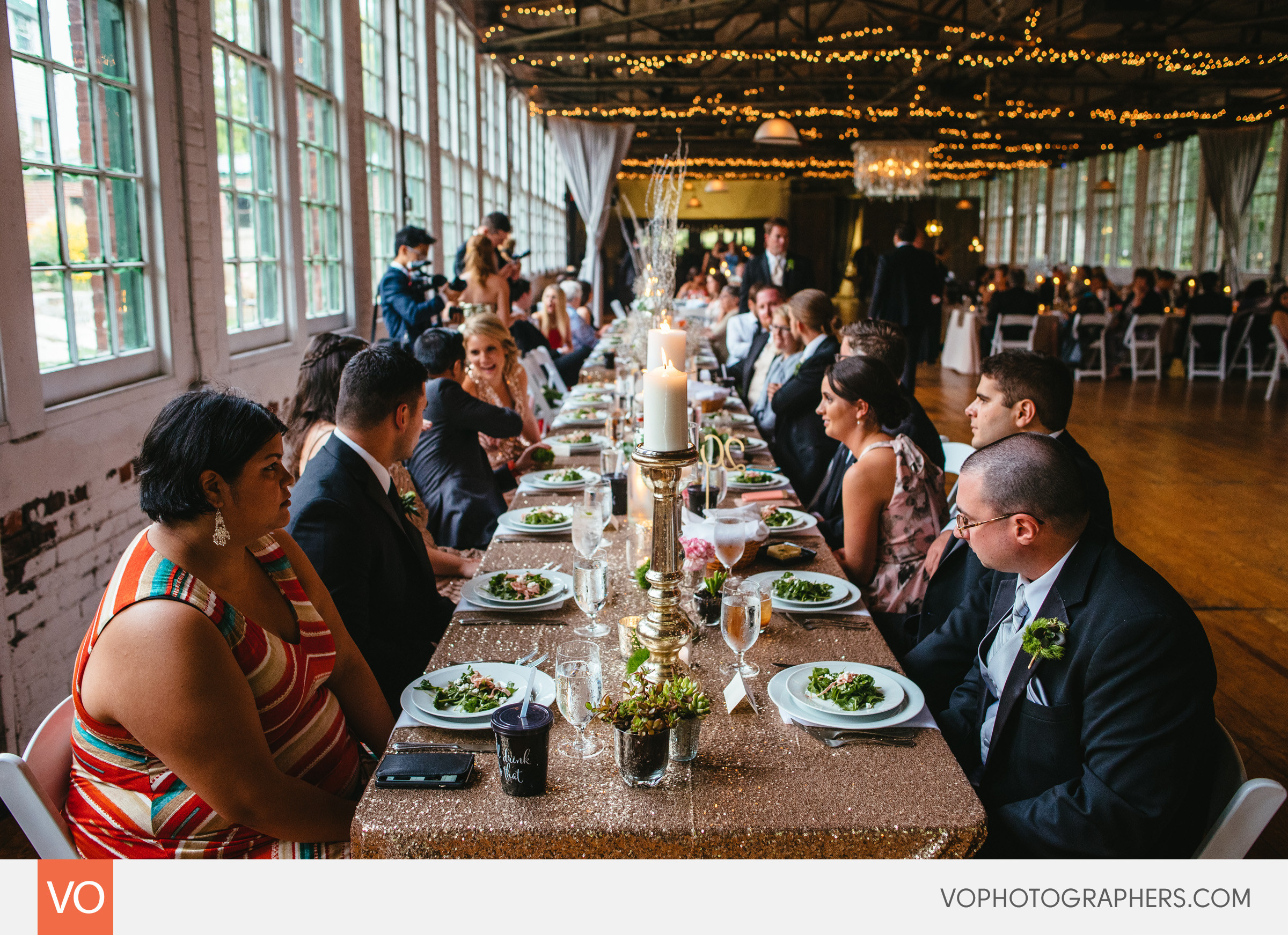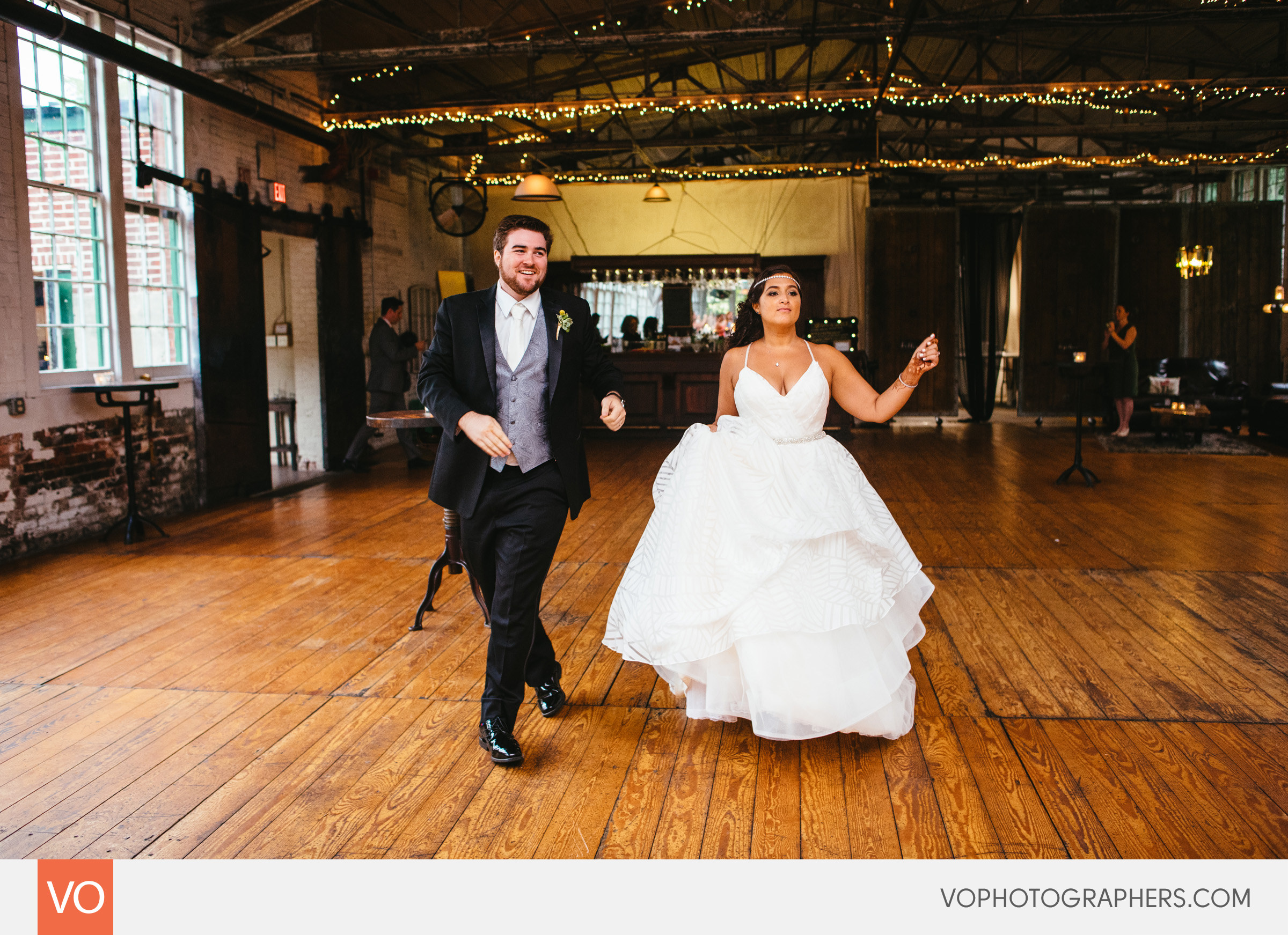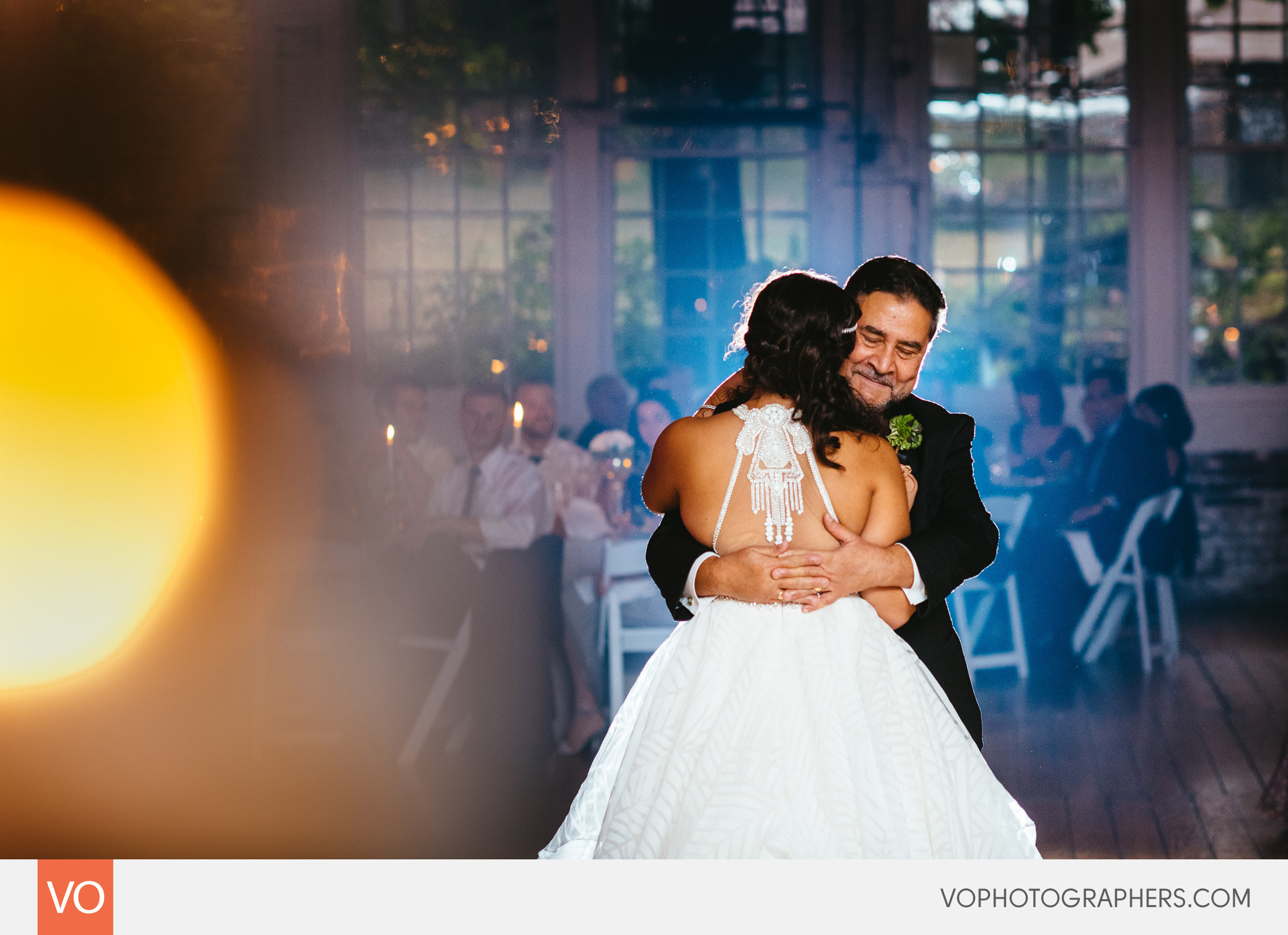 Father daughter dance.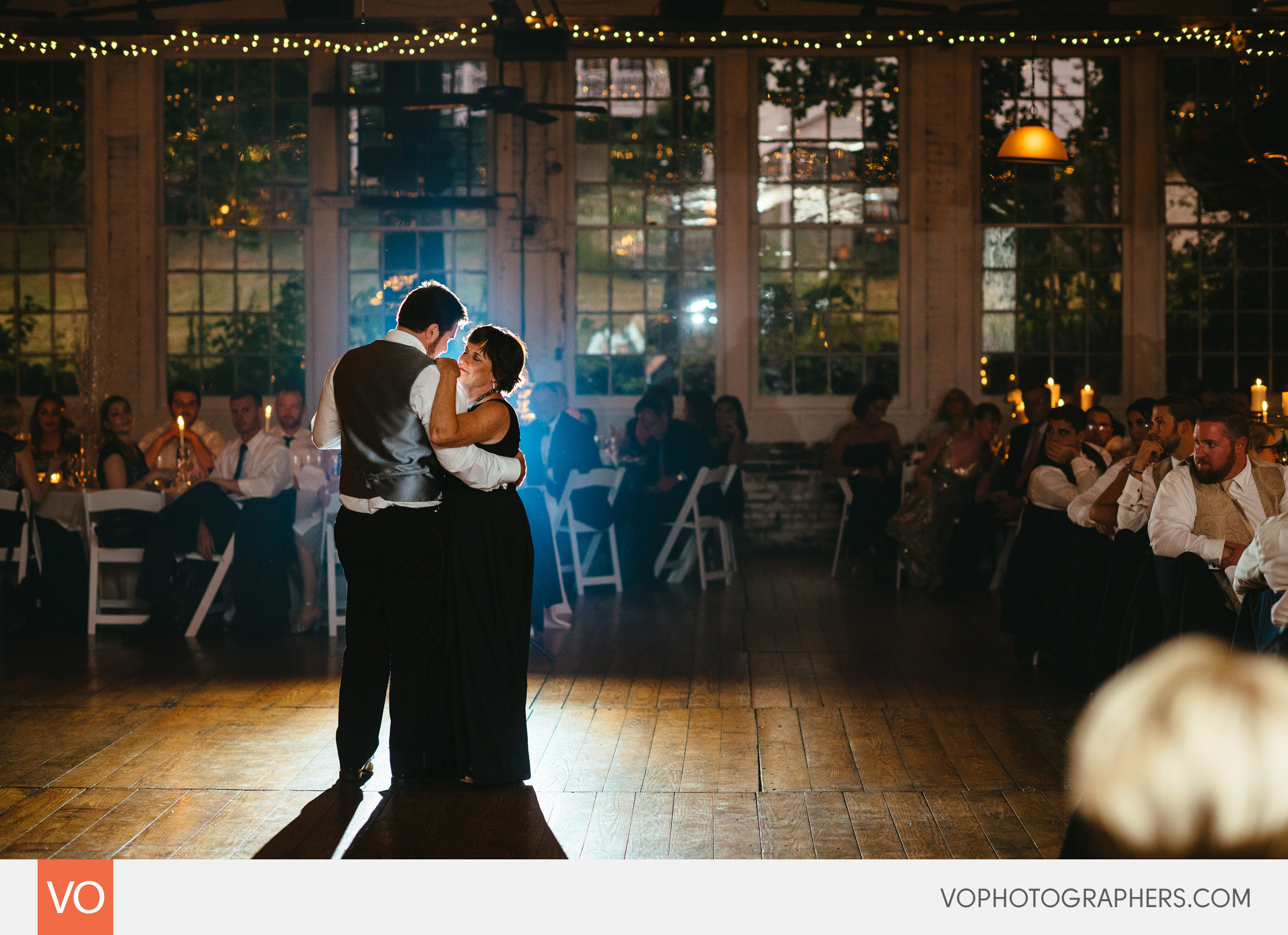 Mother son dance.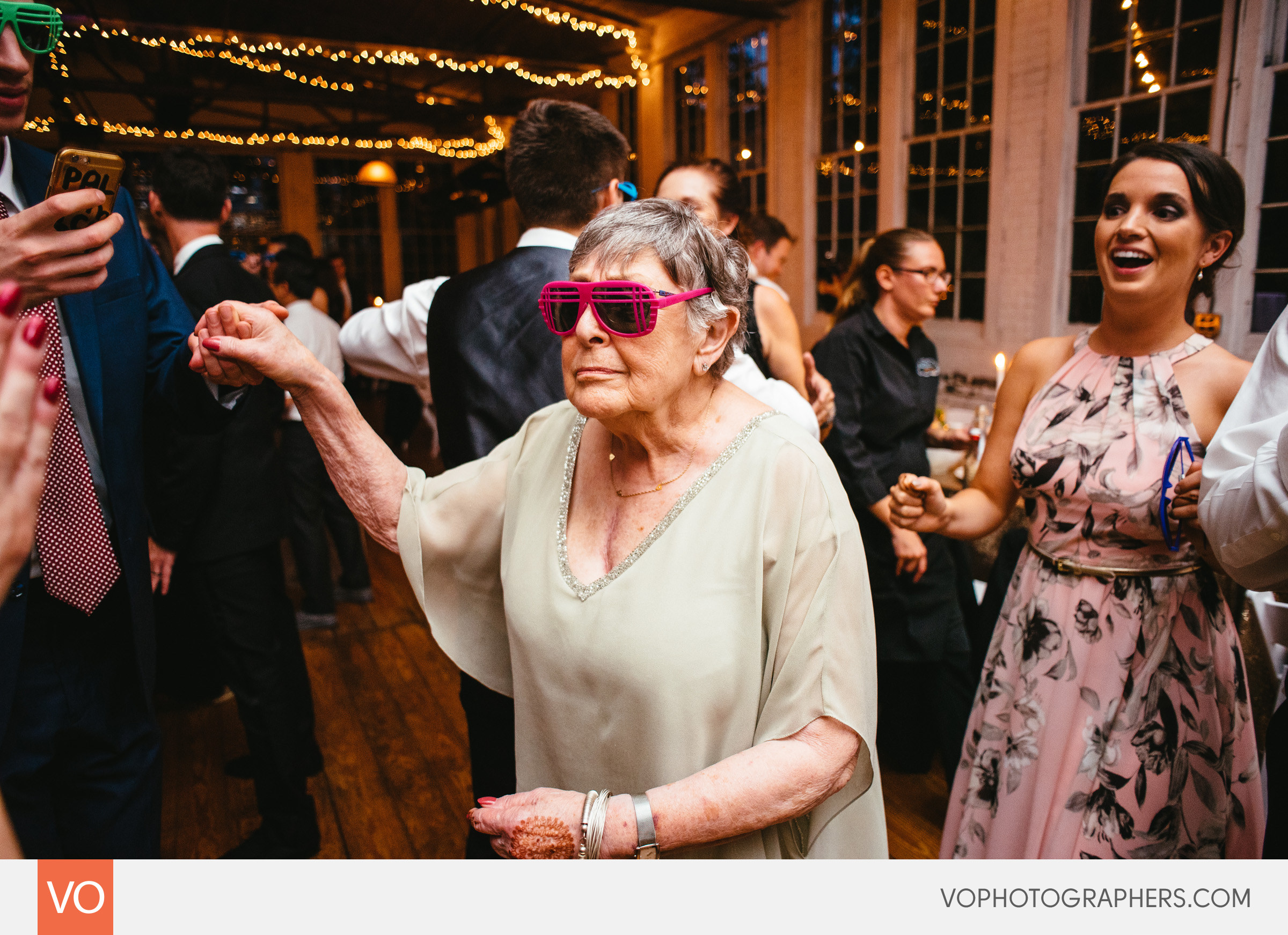 Even grandma had lots of fun!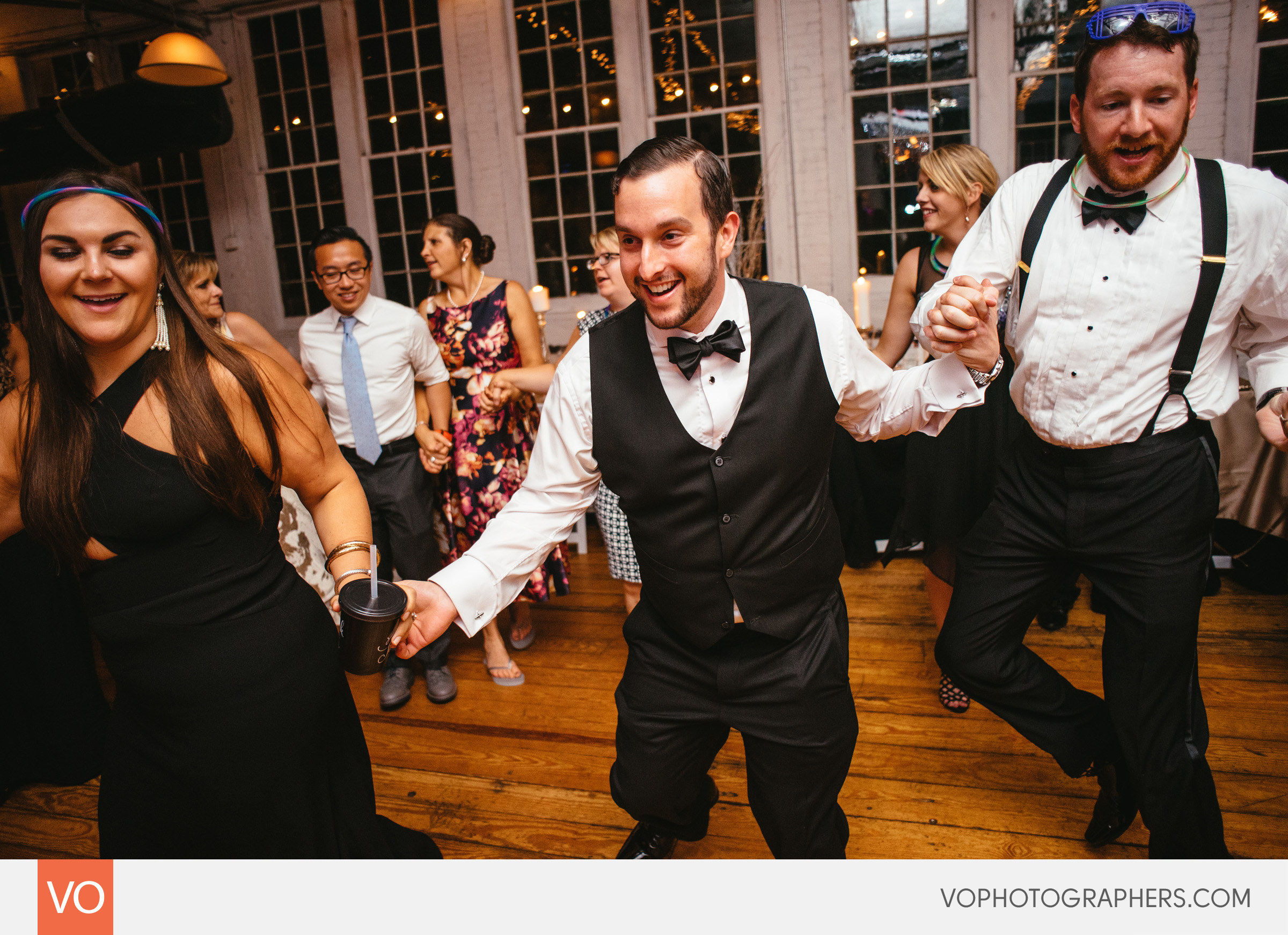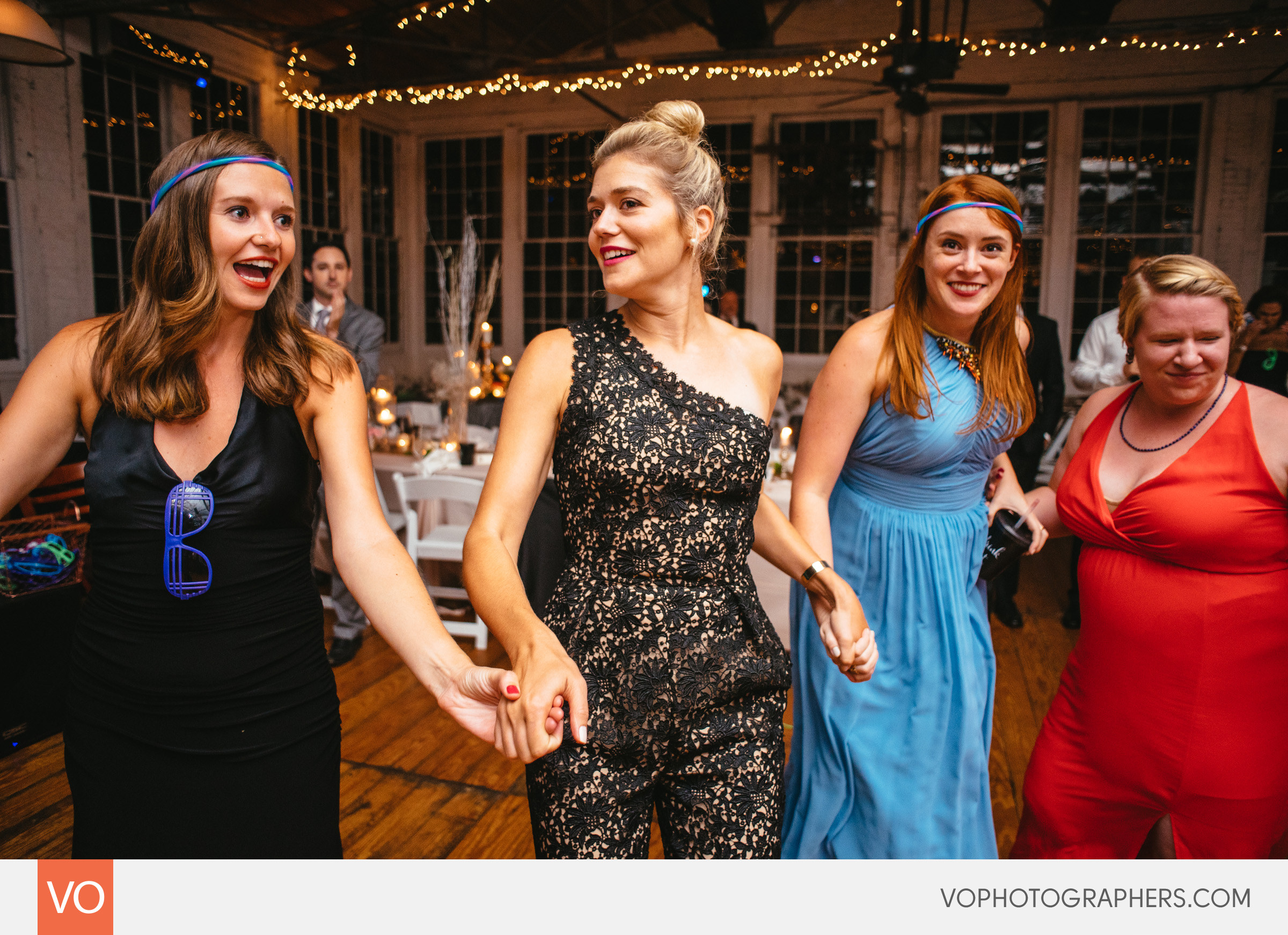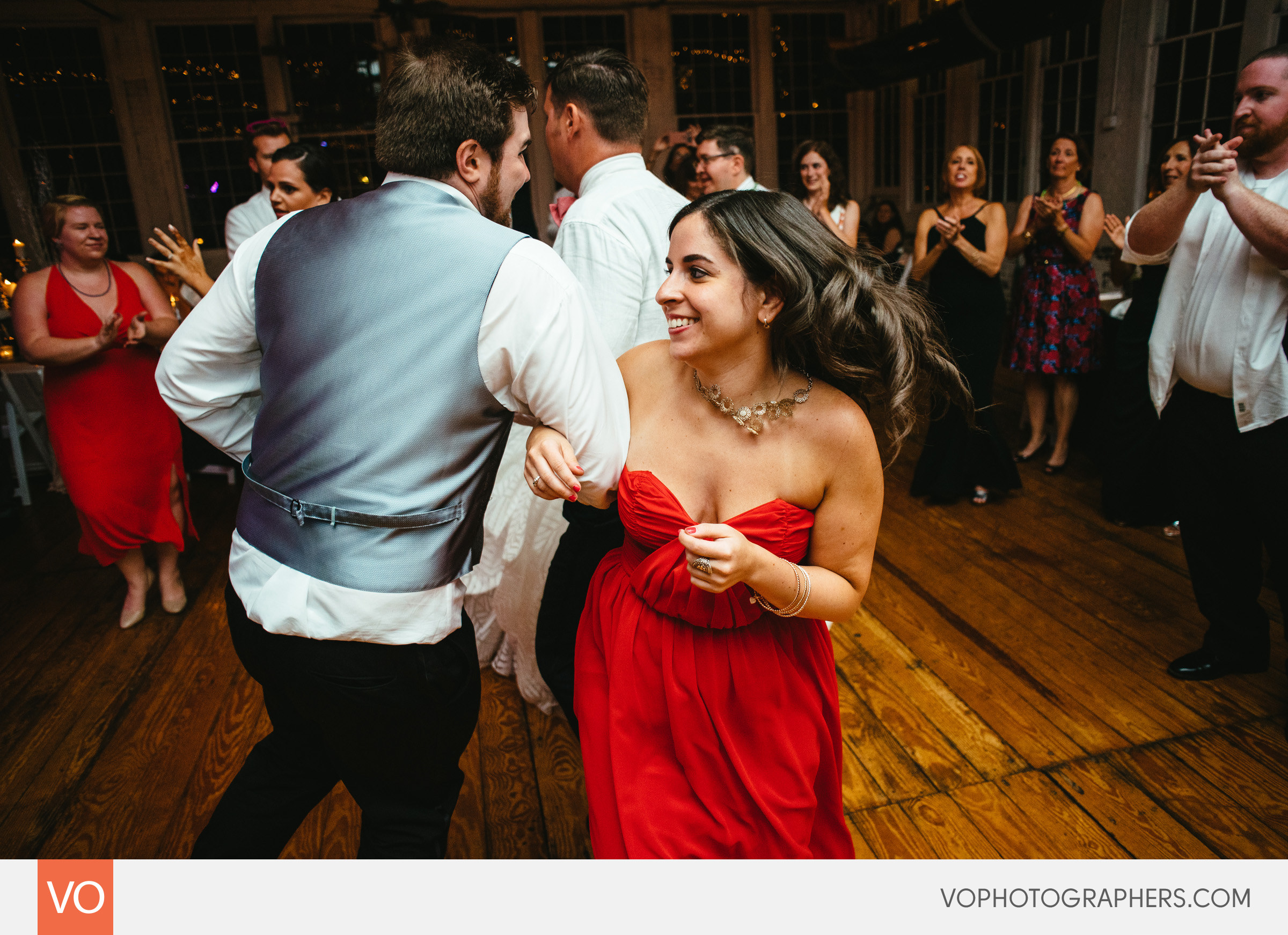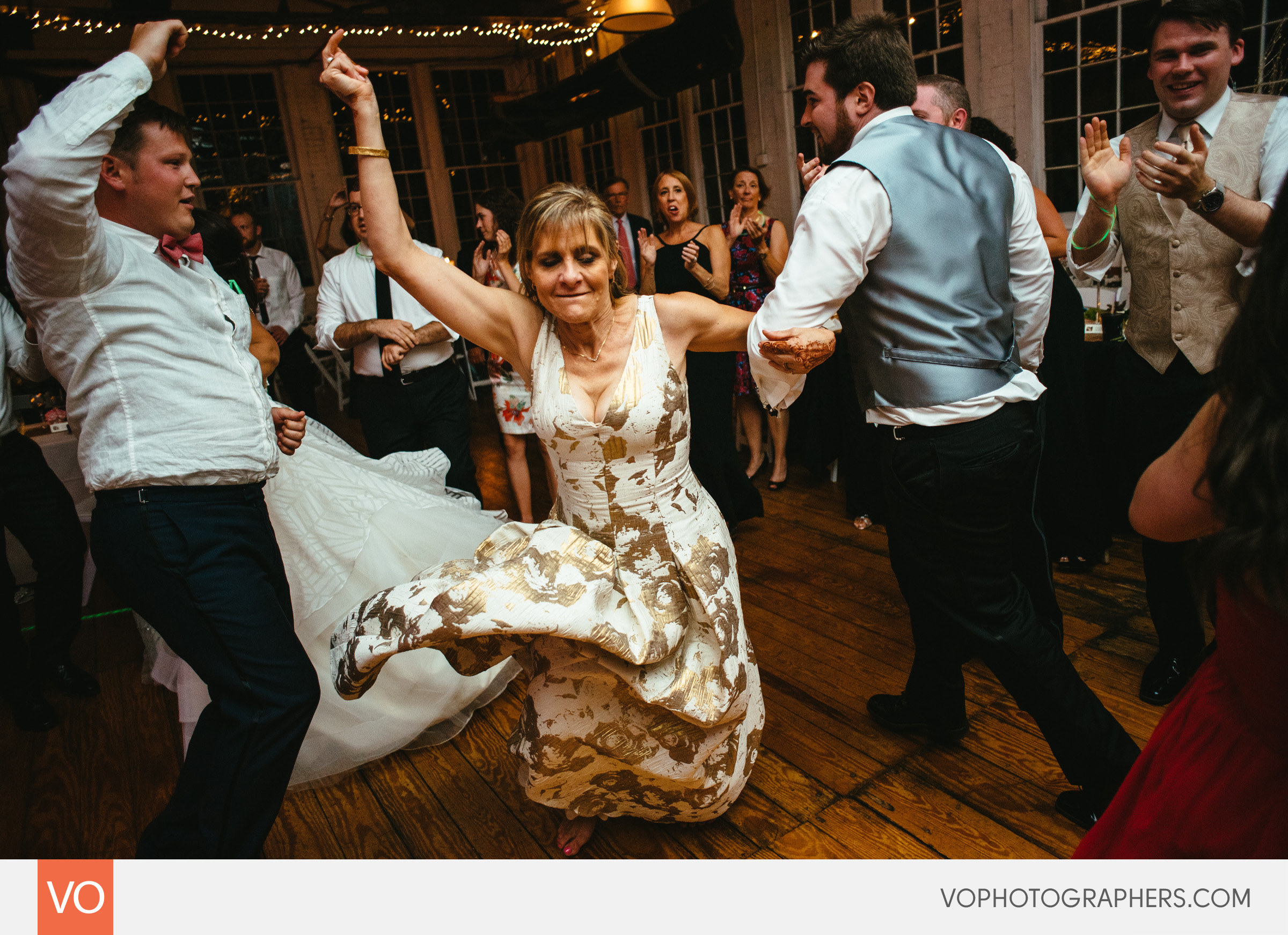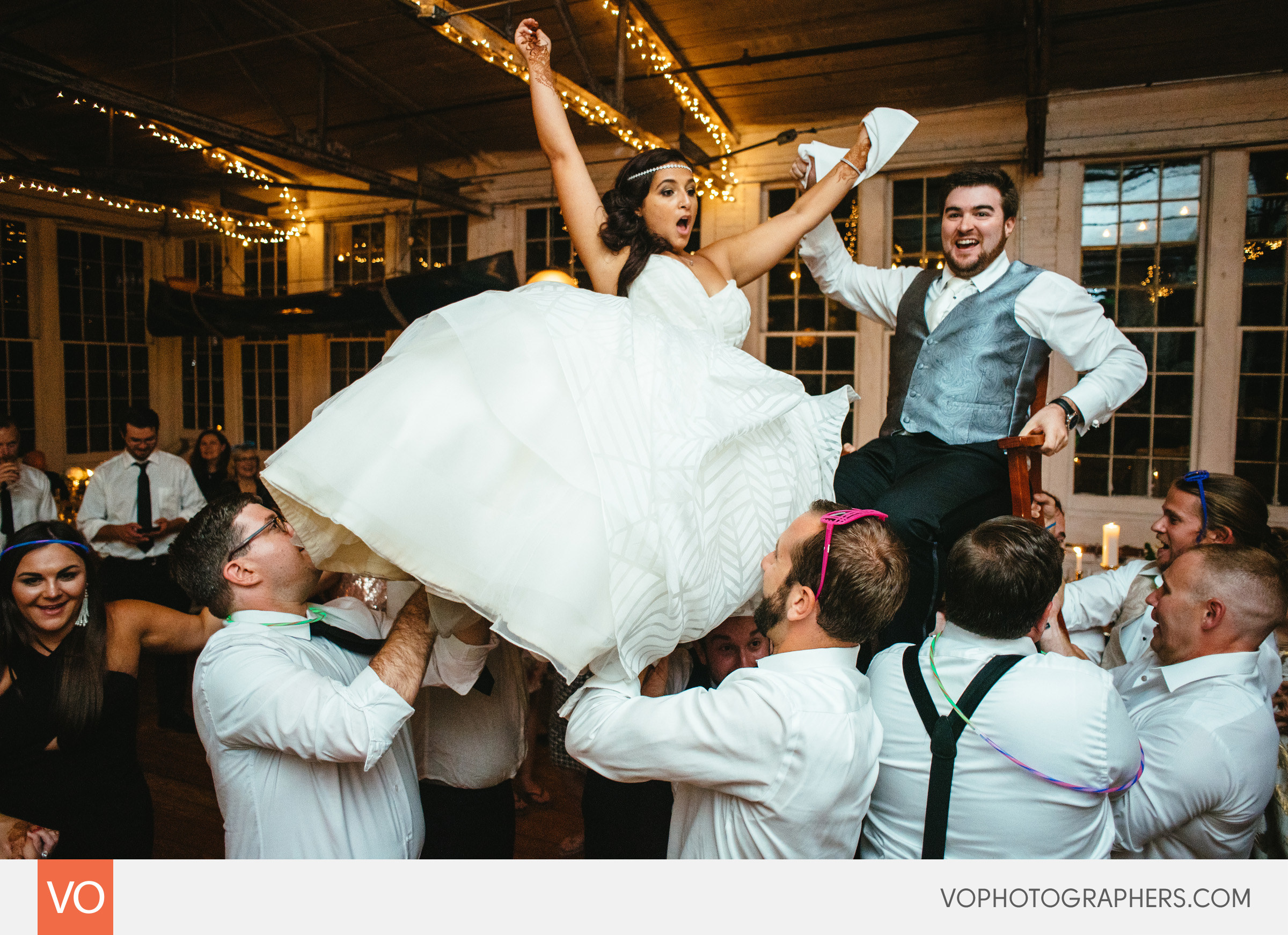 Time for Hora! Watch out for the ceiling fans!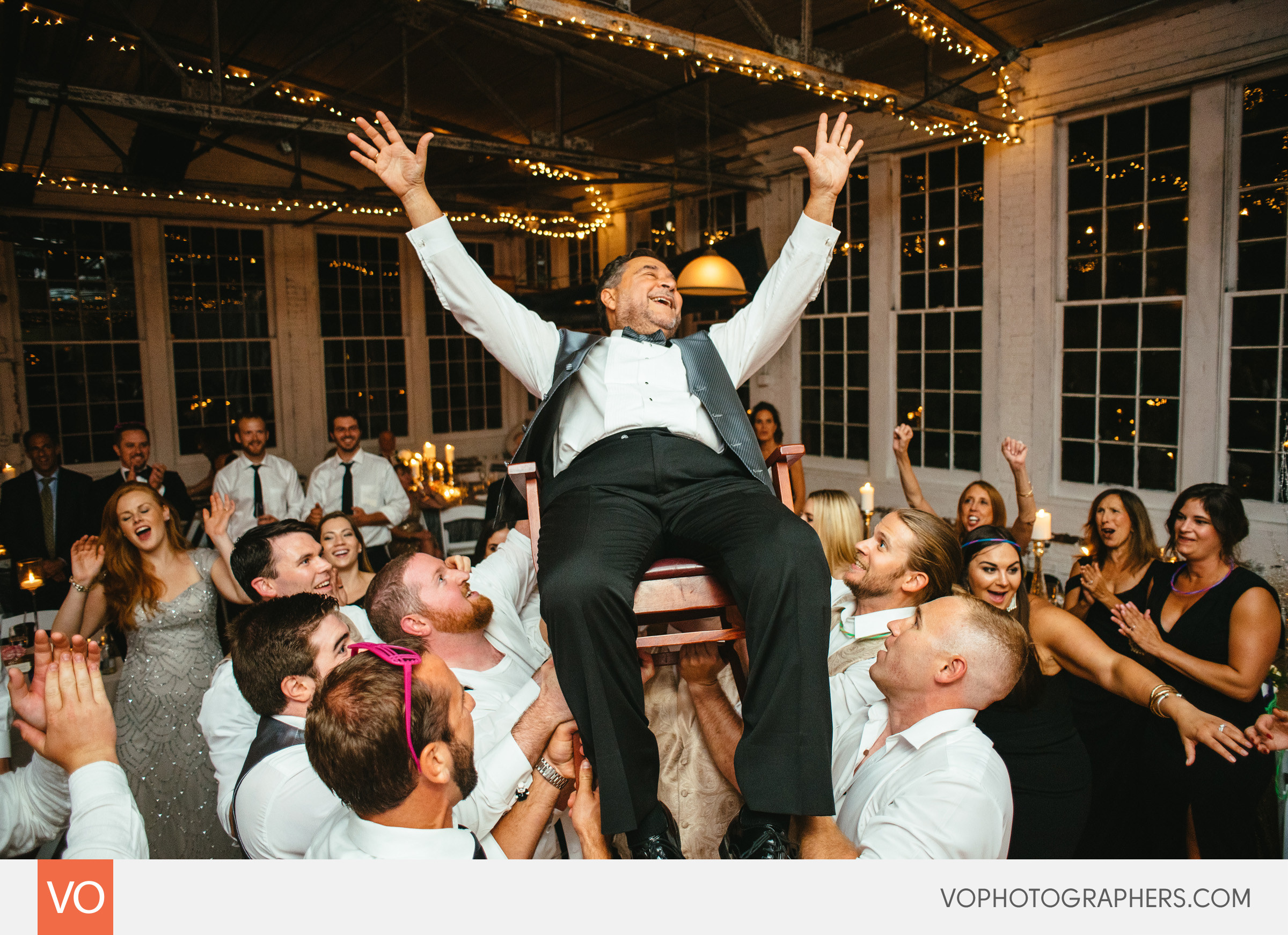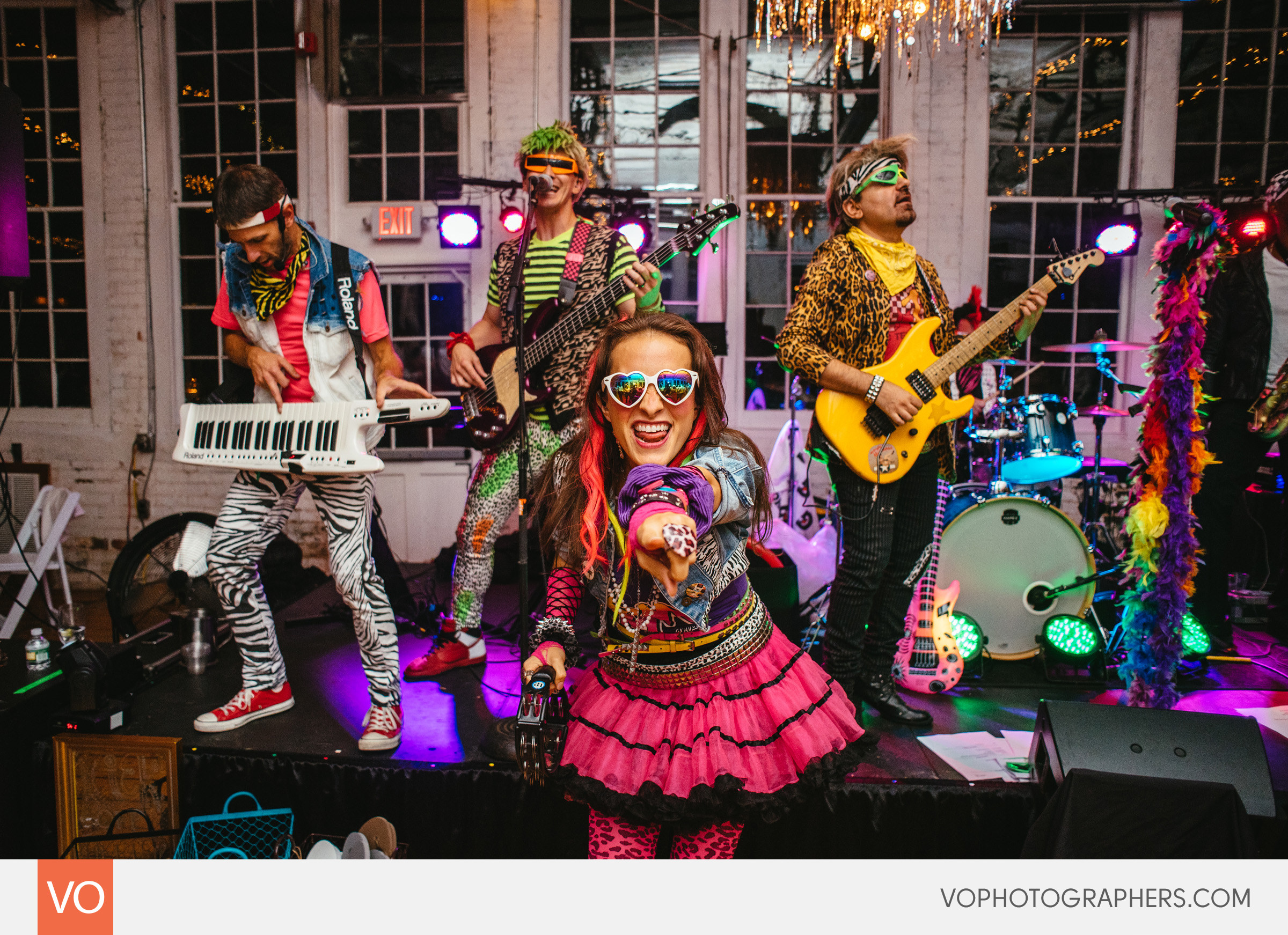 The Ronald Reagans Band from NYC. One of the best bands we've heard recently. They're not only musicians – they are true performers. Highly recommended.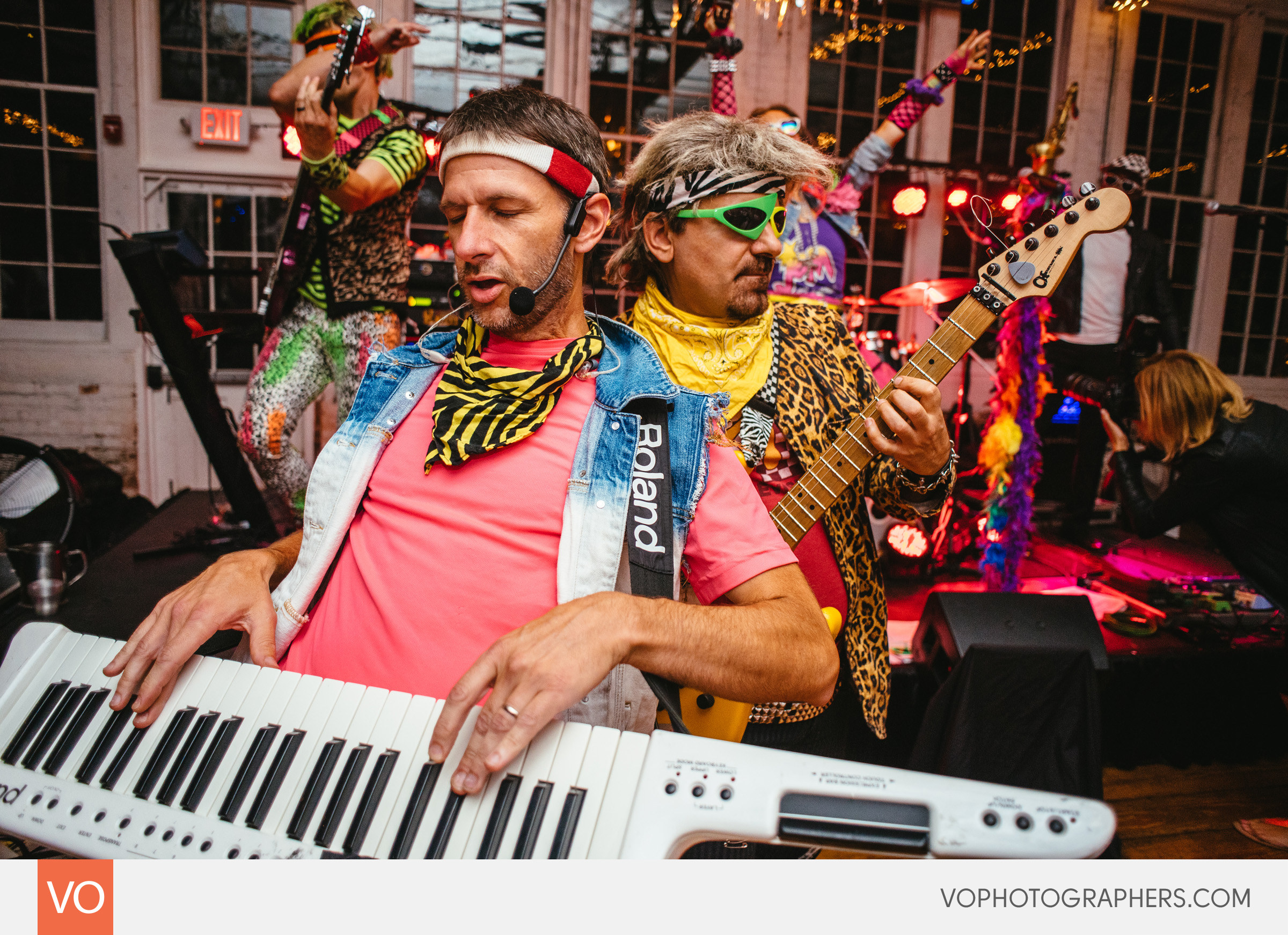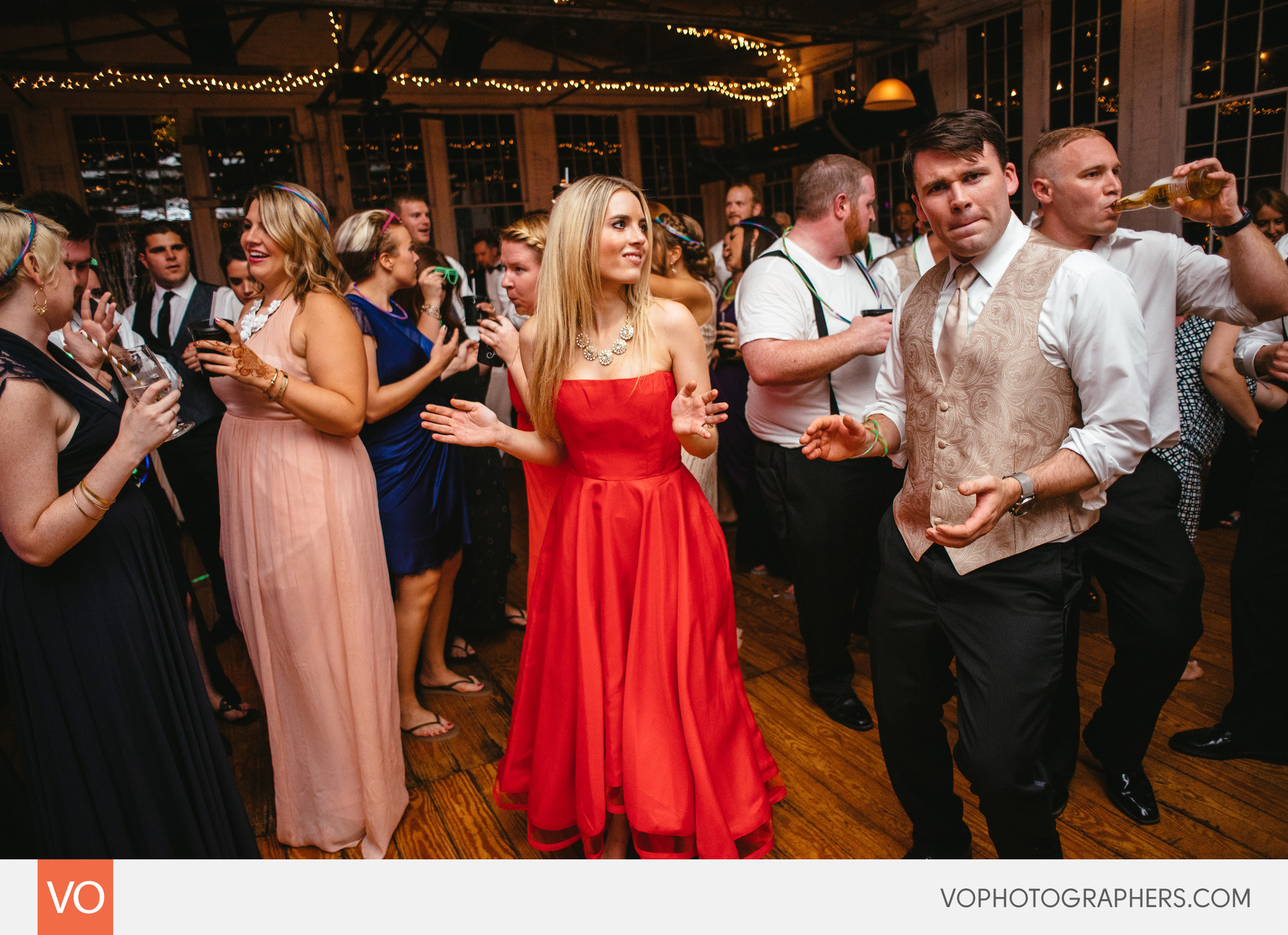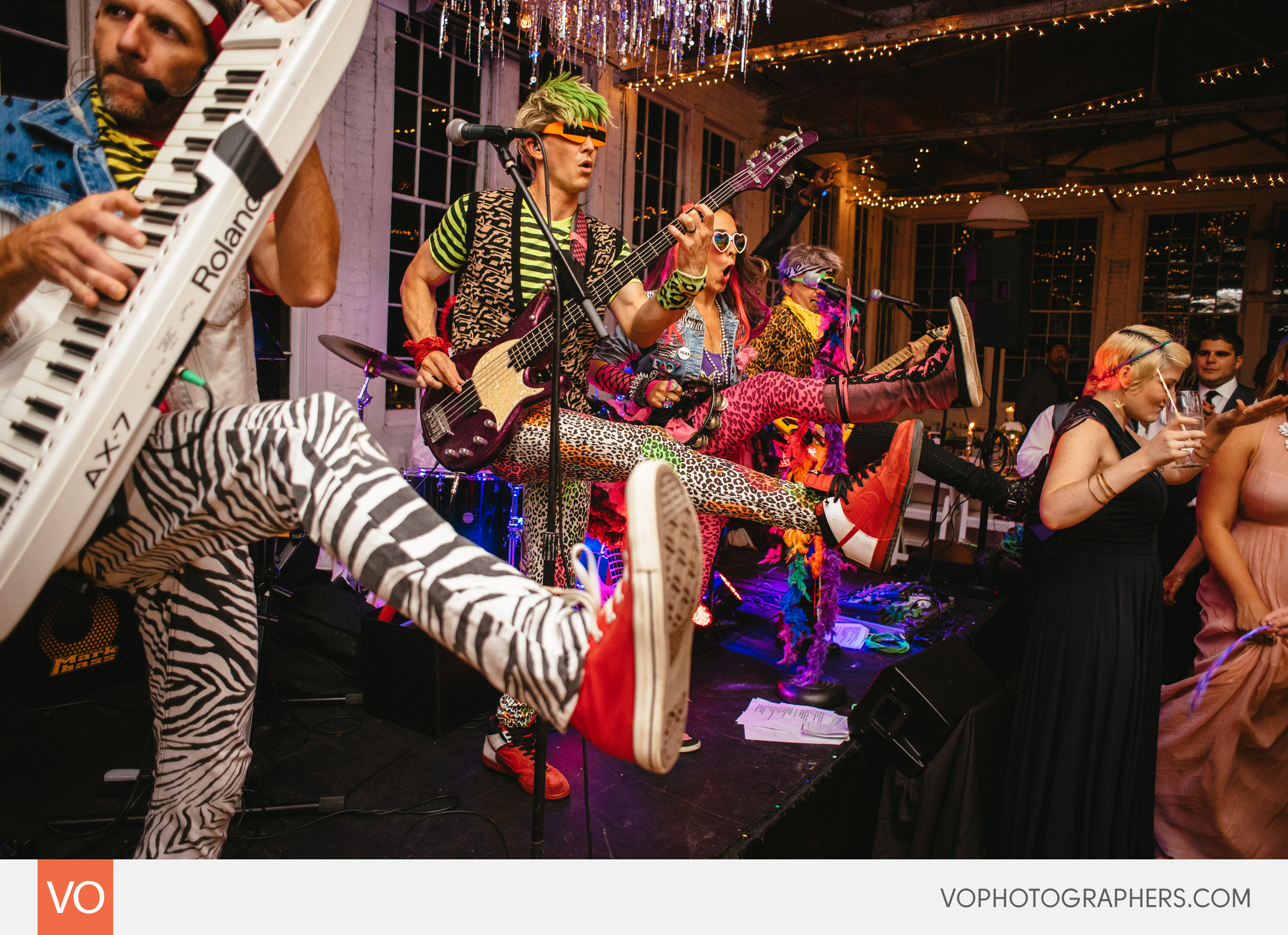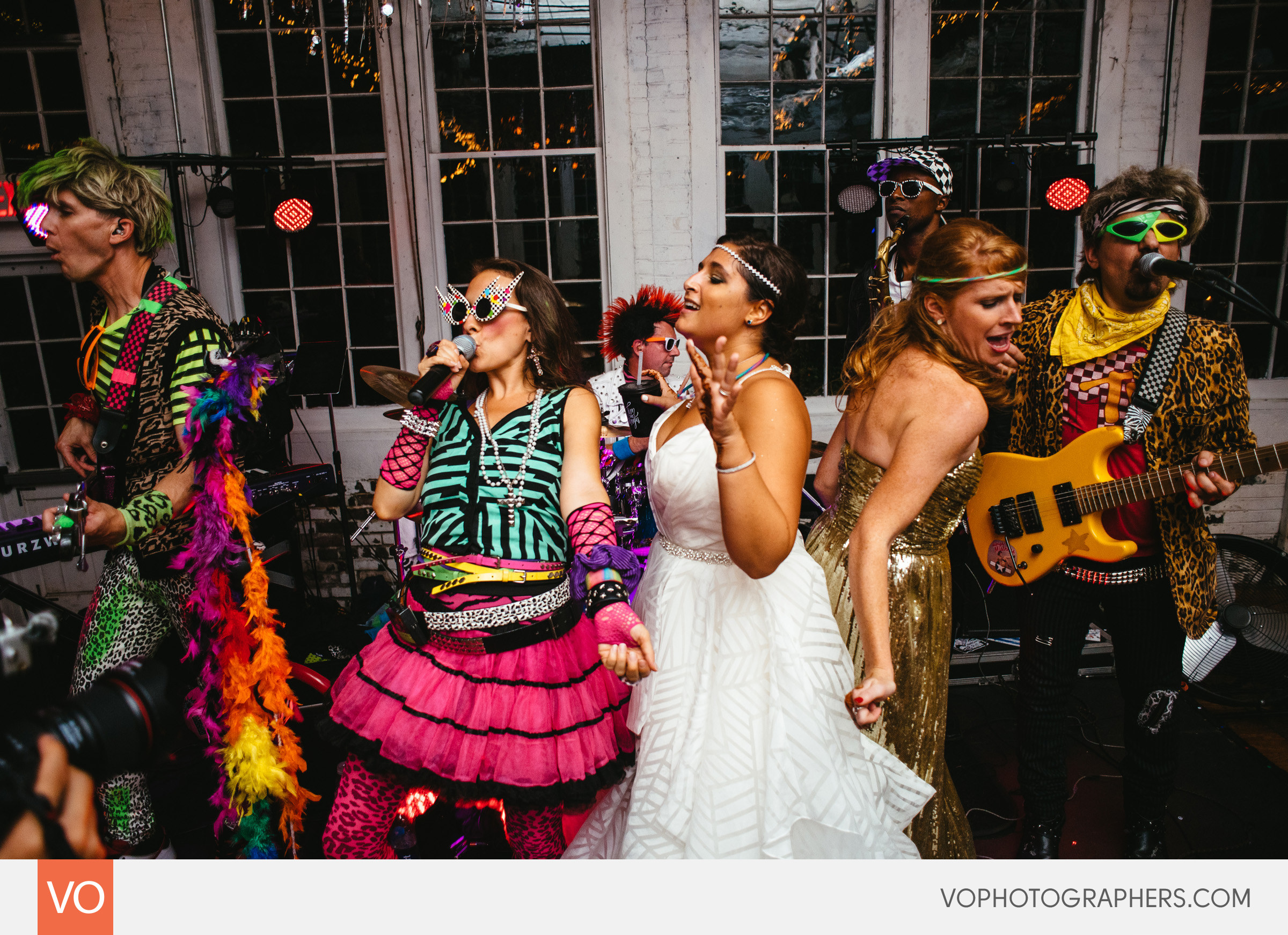 Even the Bride joined the band on the stage!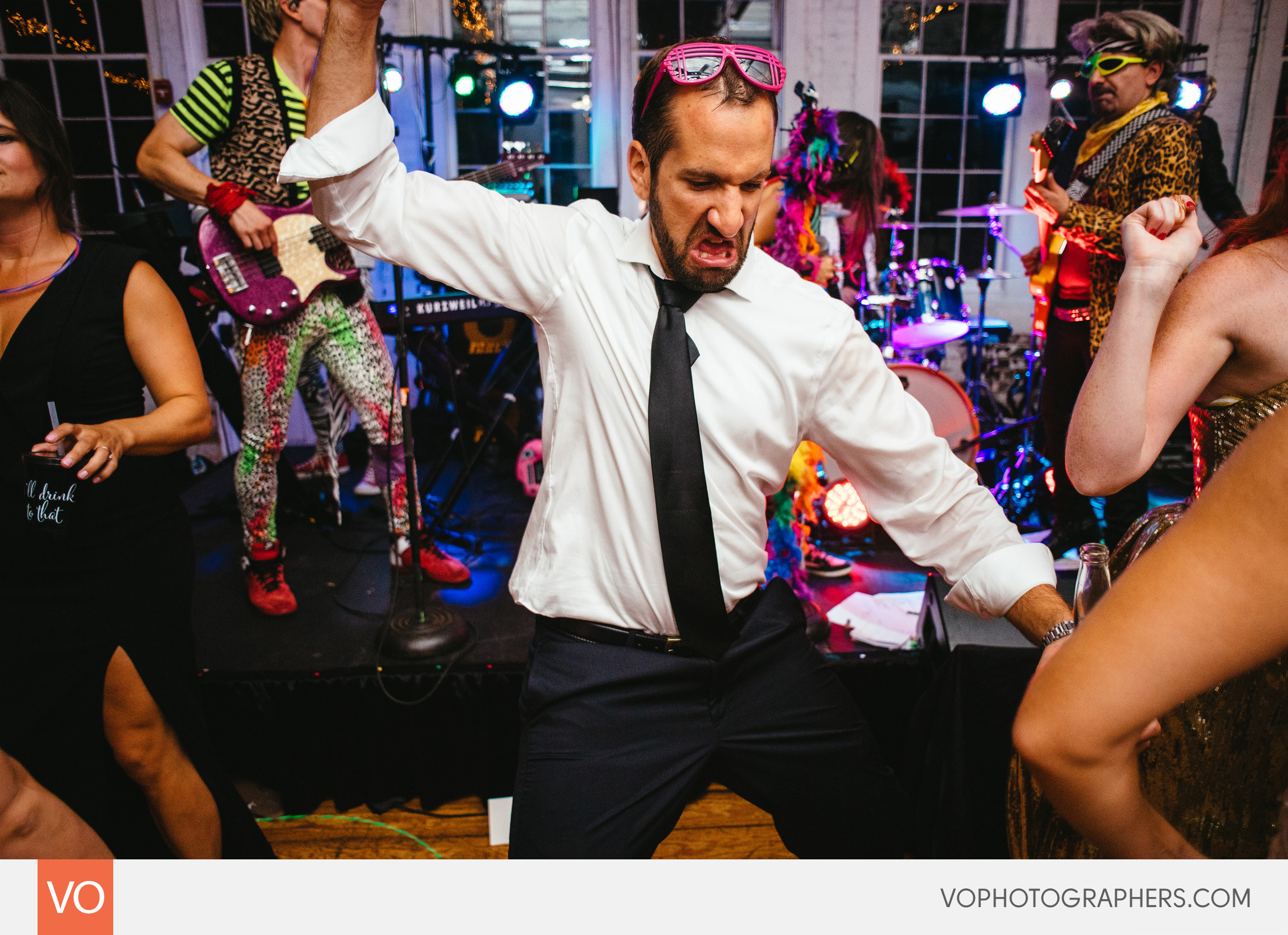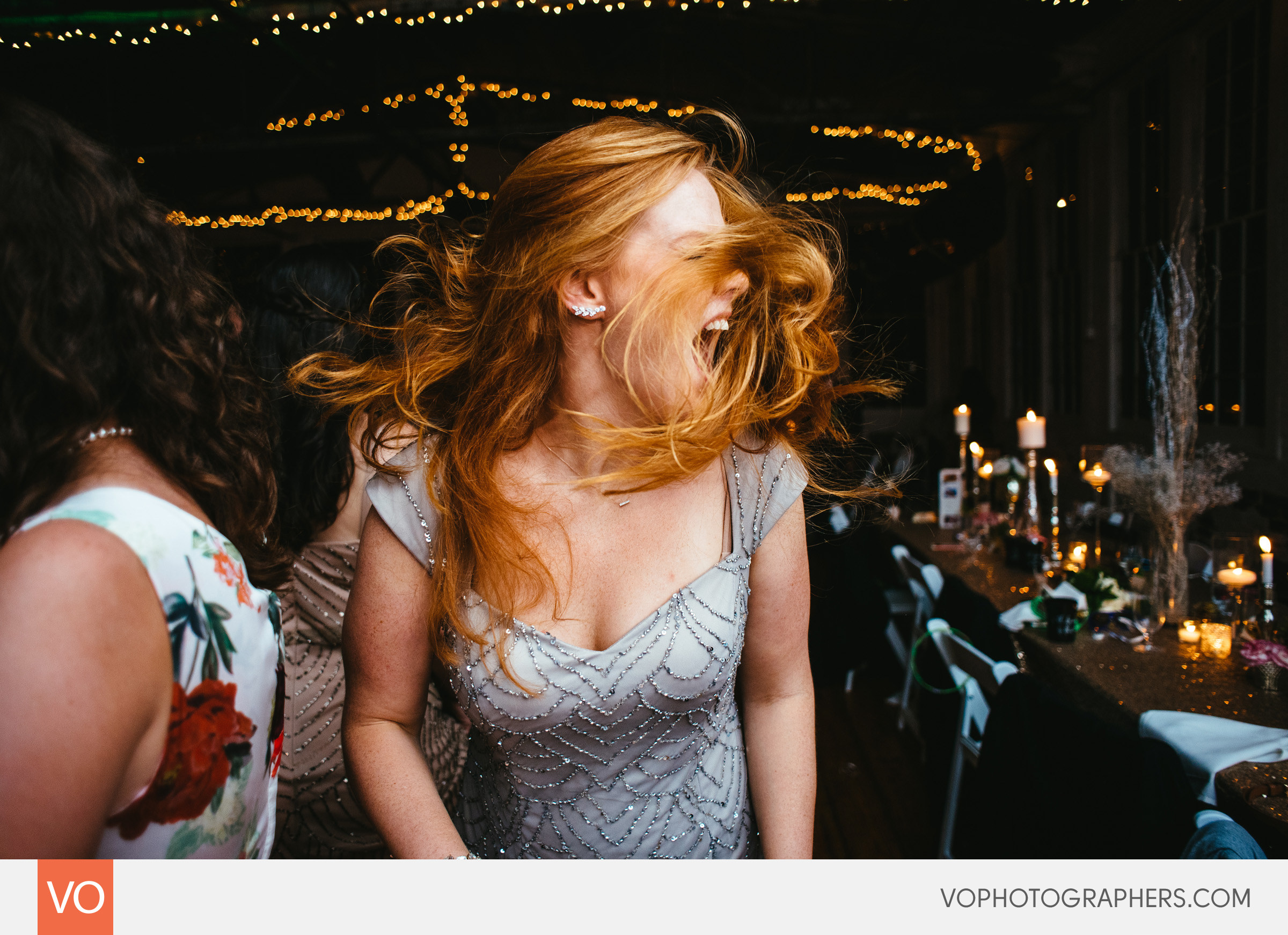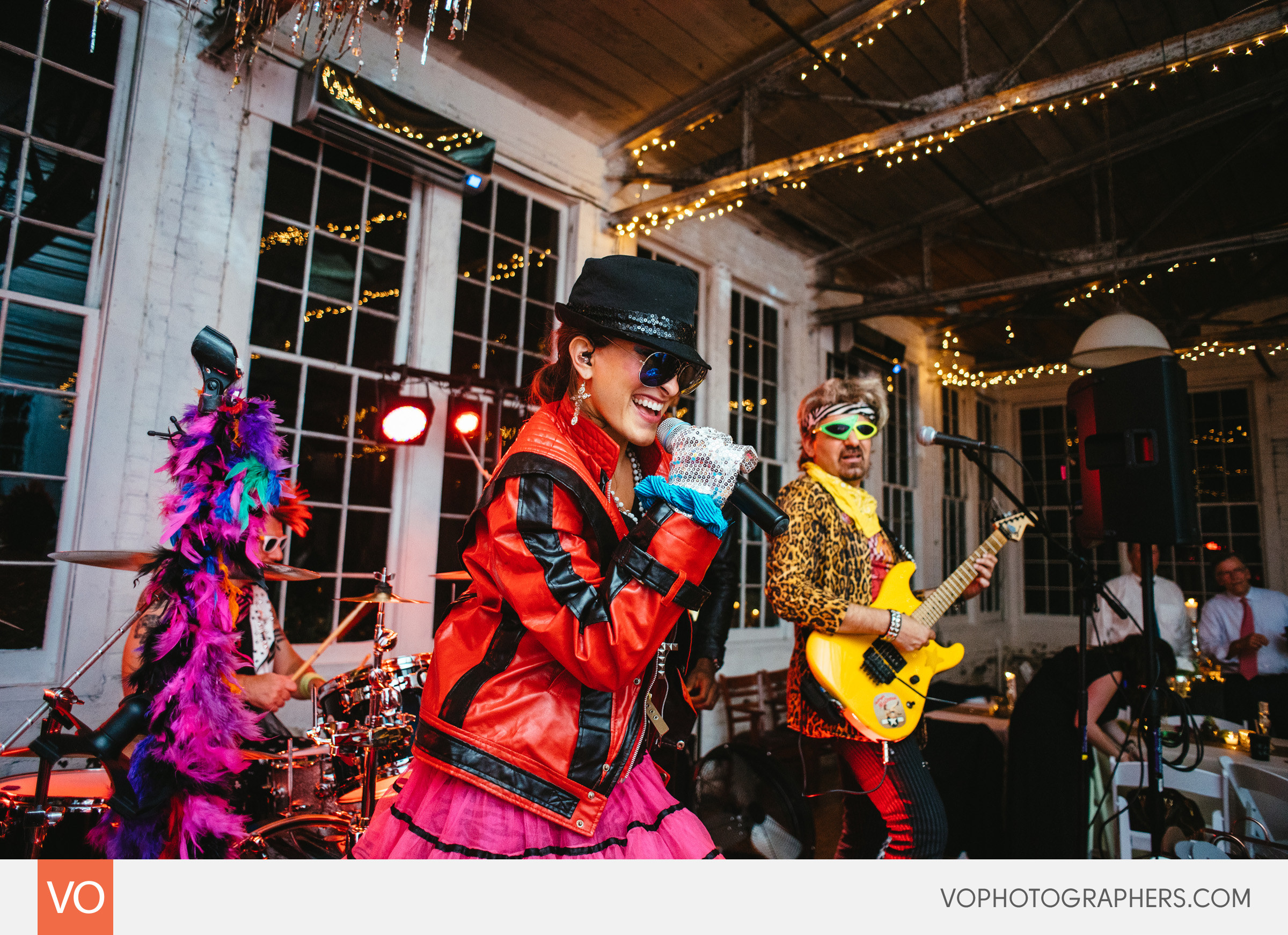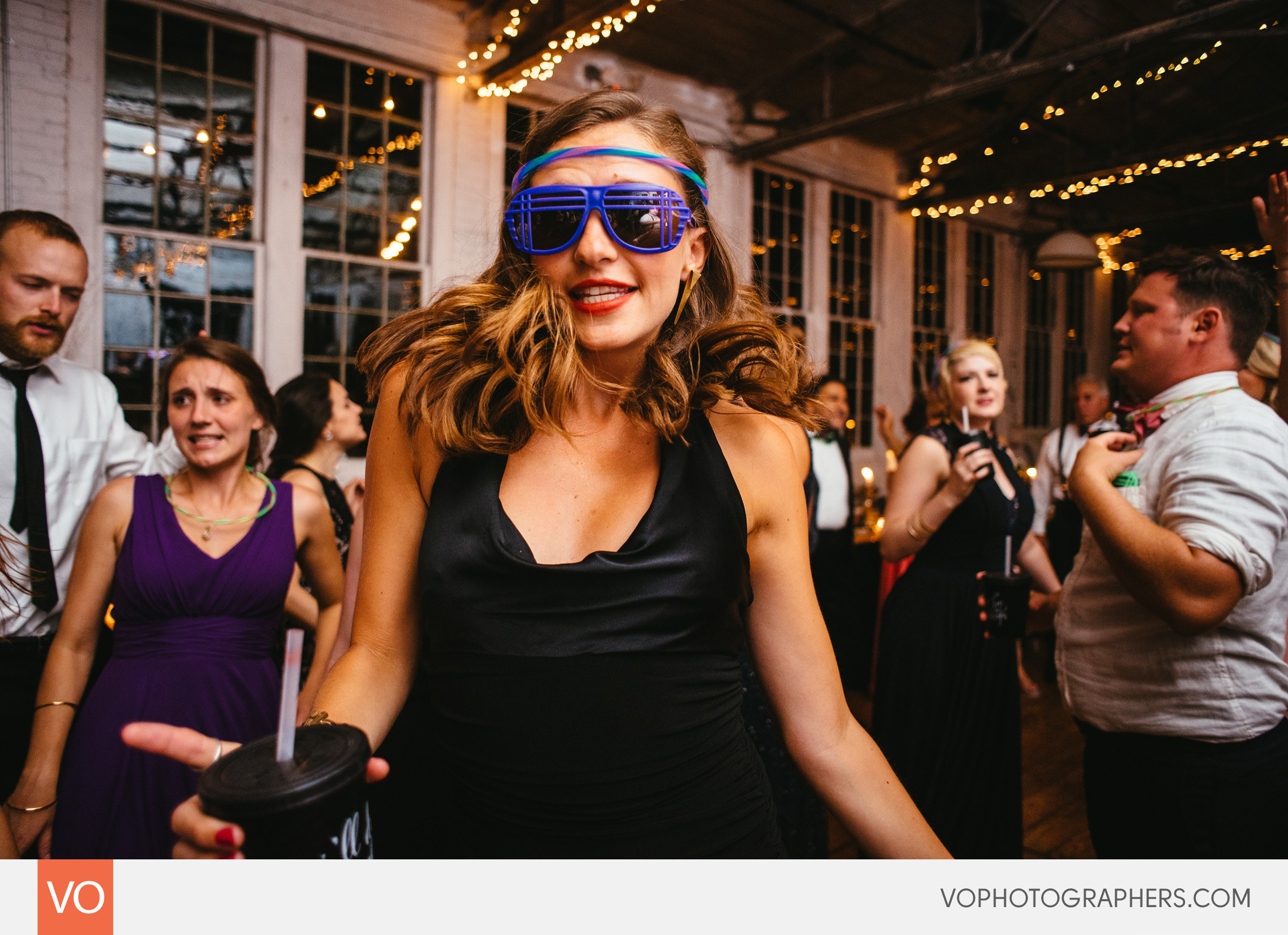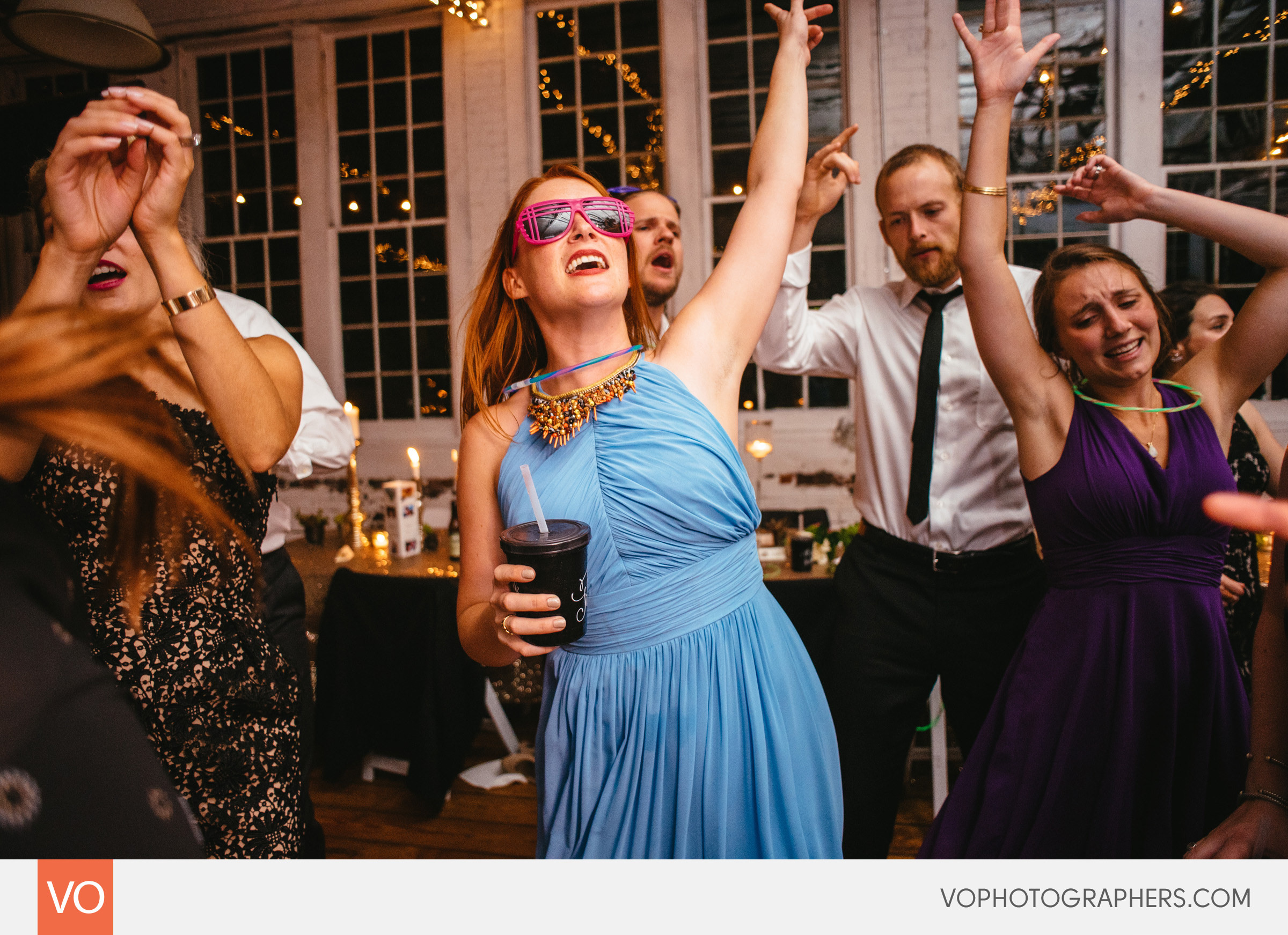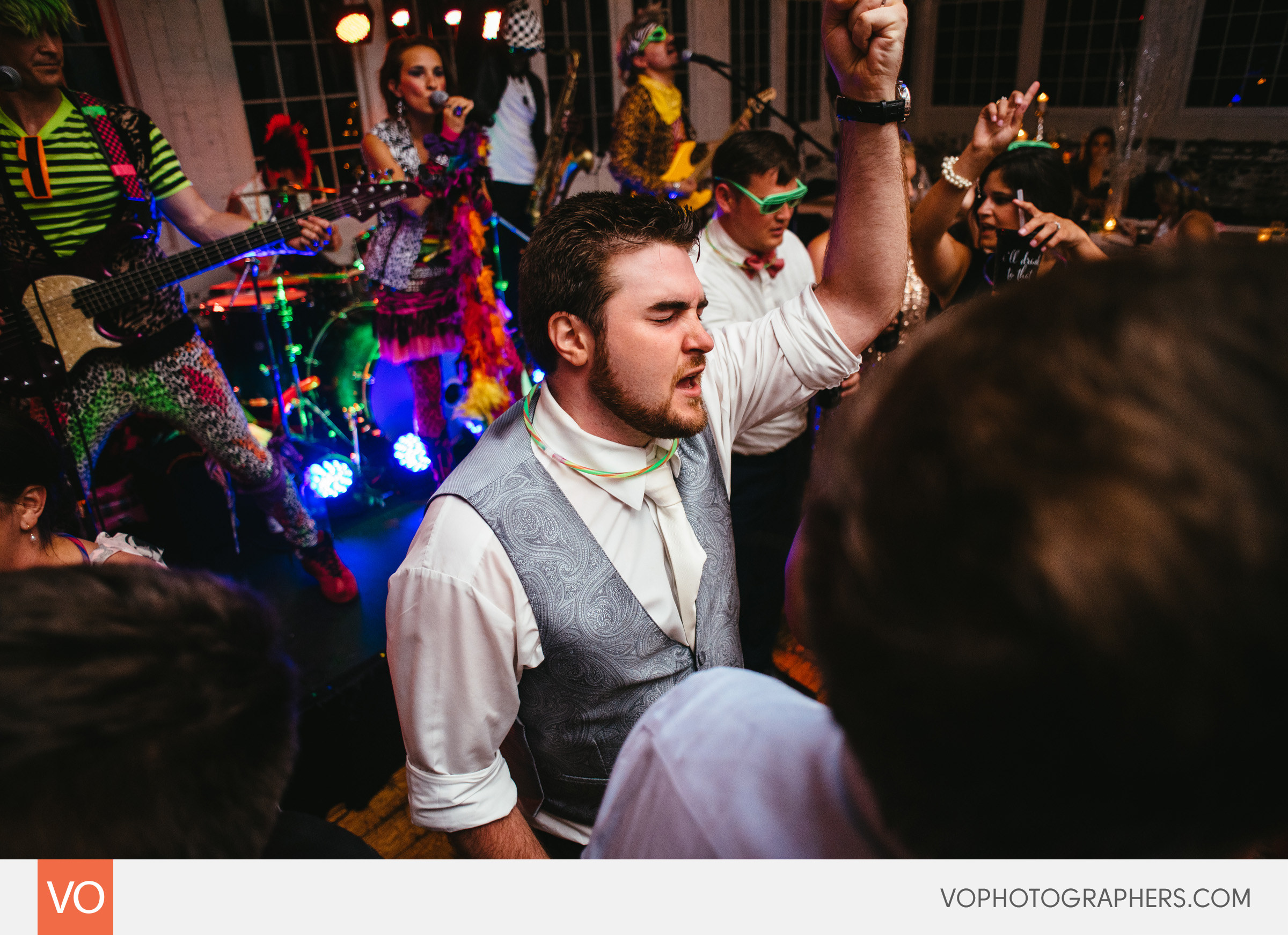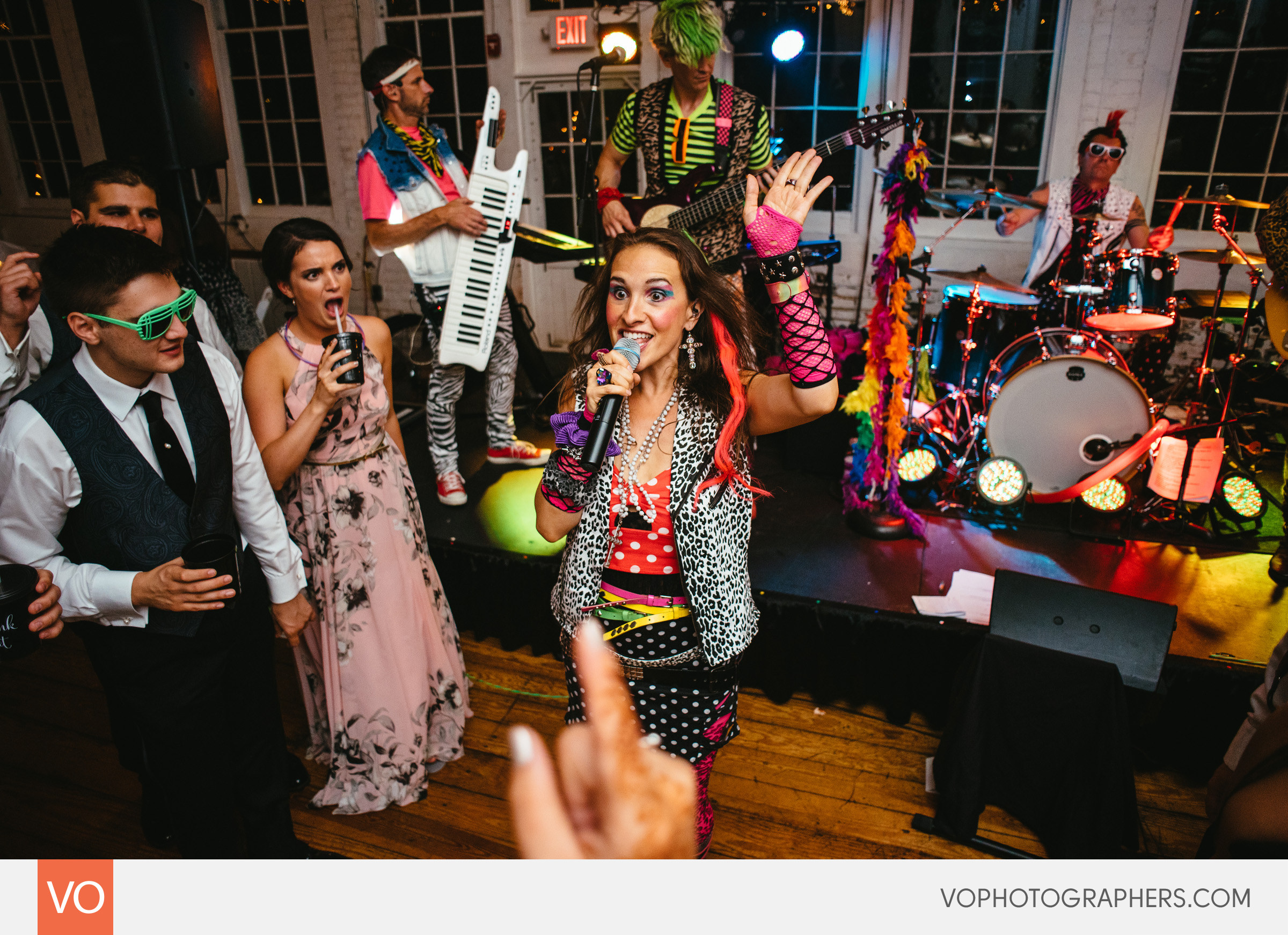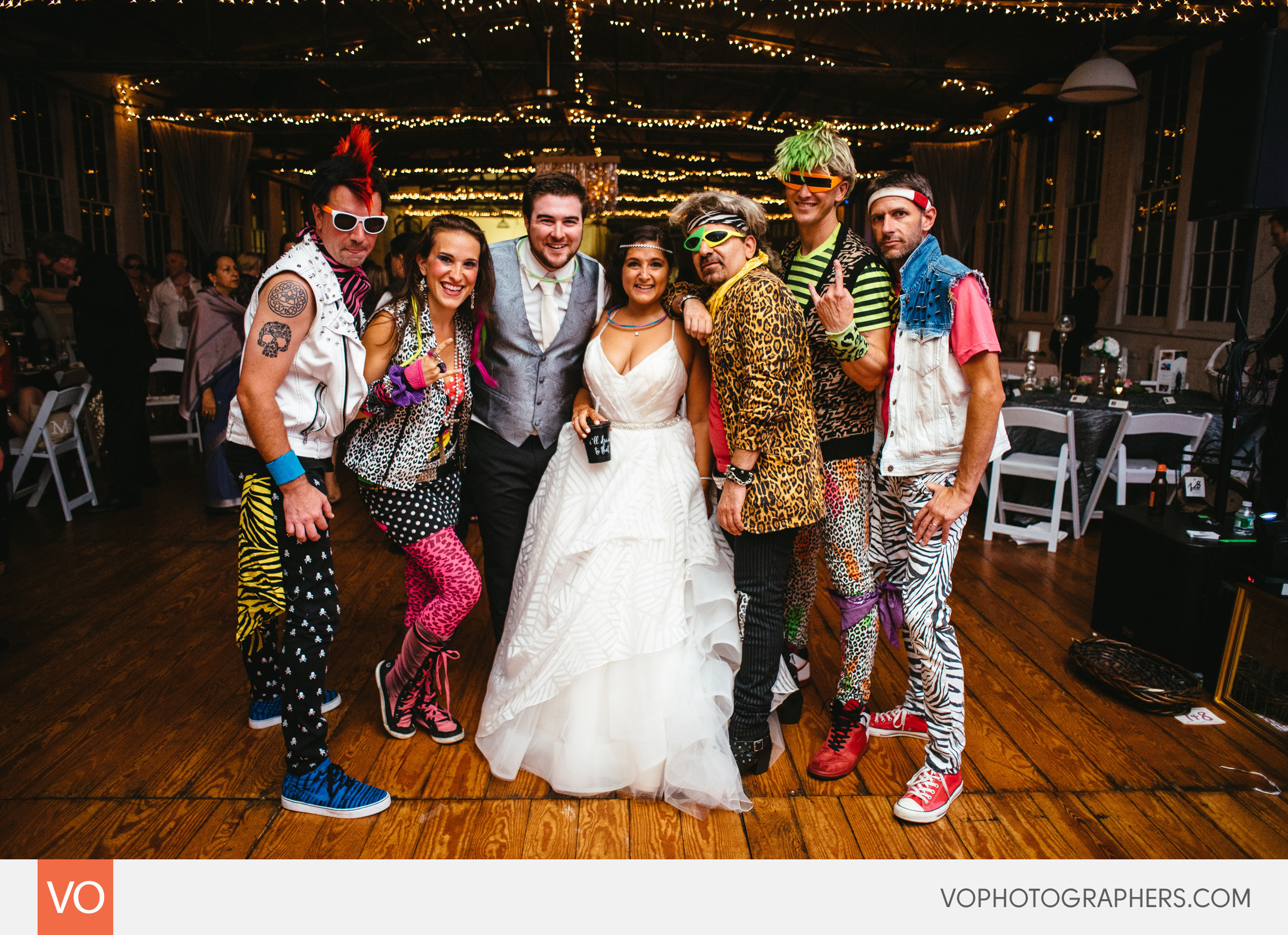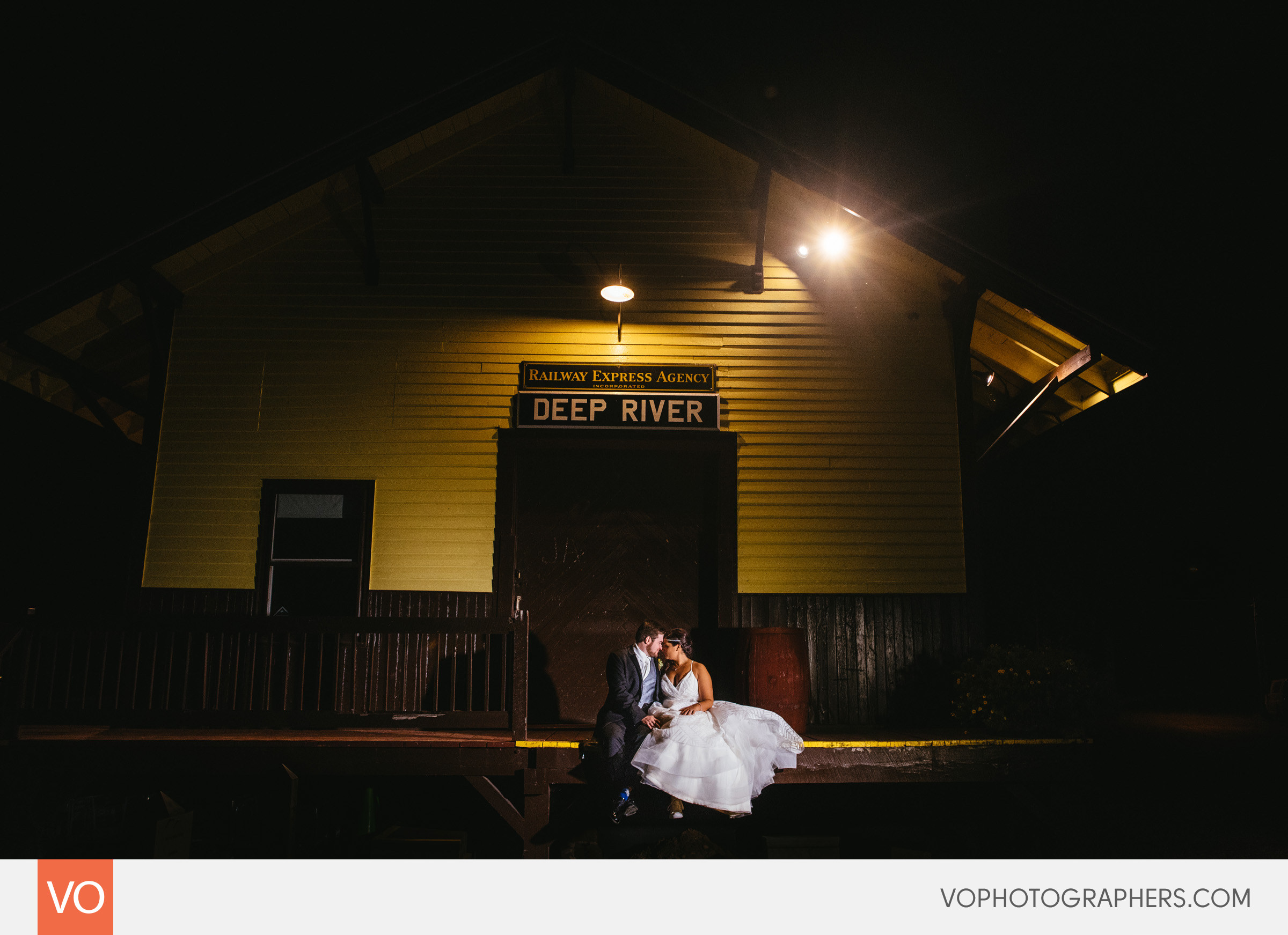 Train station across the street from the Lace Factory. Perfect location to escape for few minutes from the craziness of the wedding day.  It's even better if the photographer follows to take some amazing photos at the same time 😉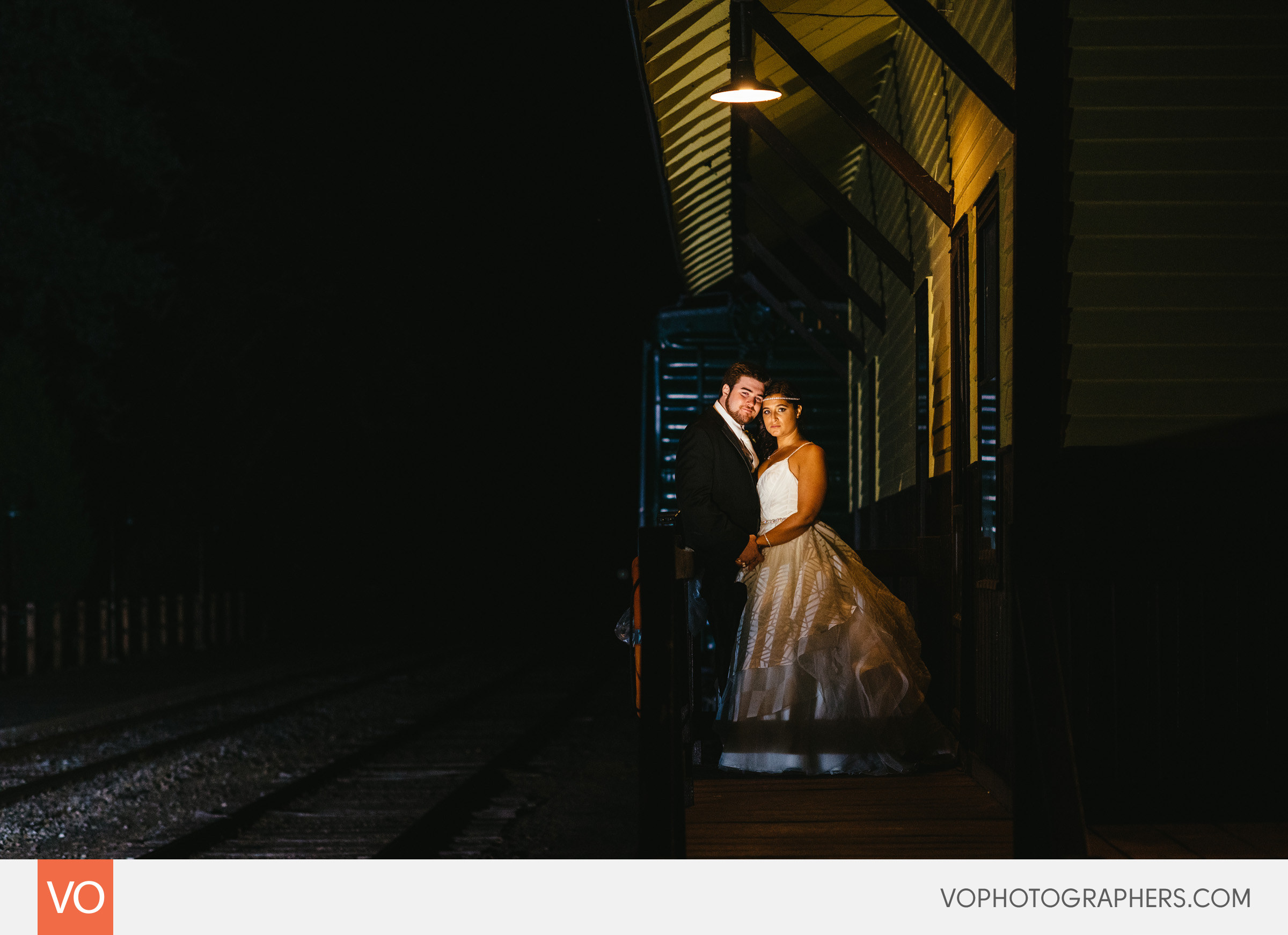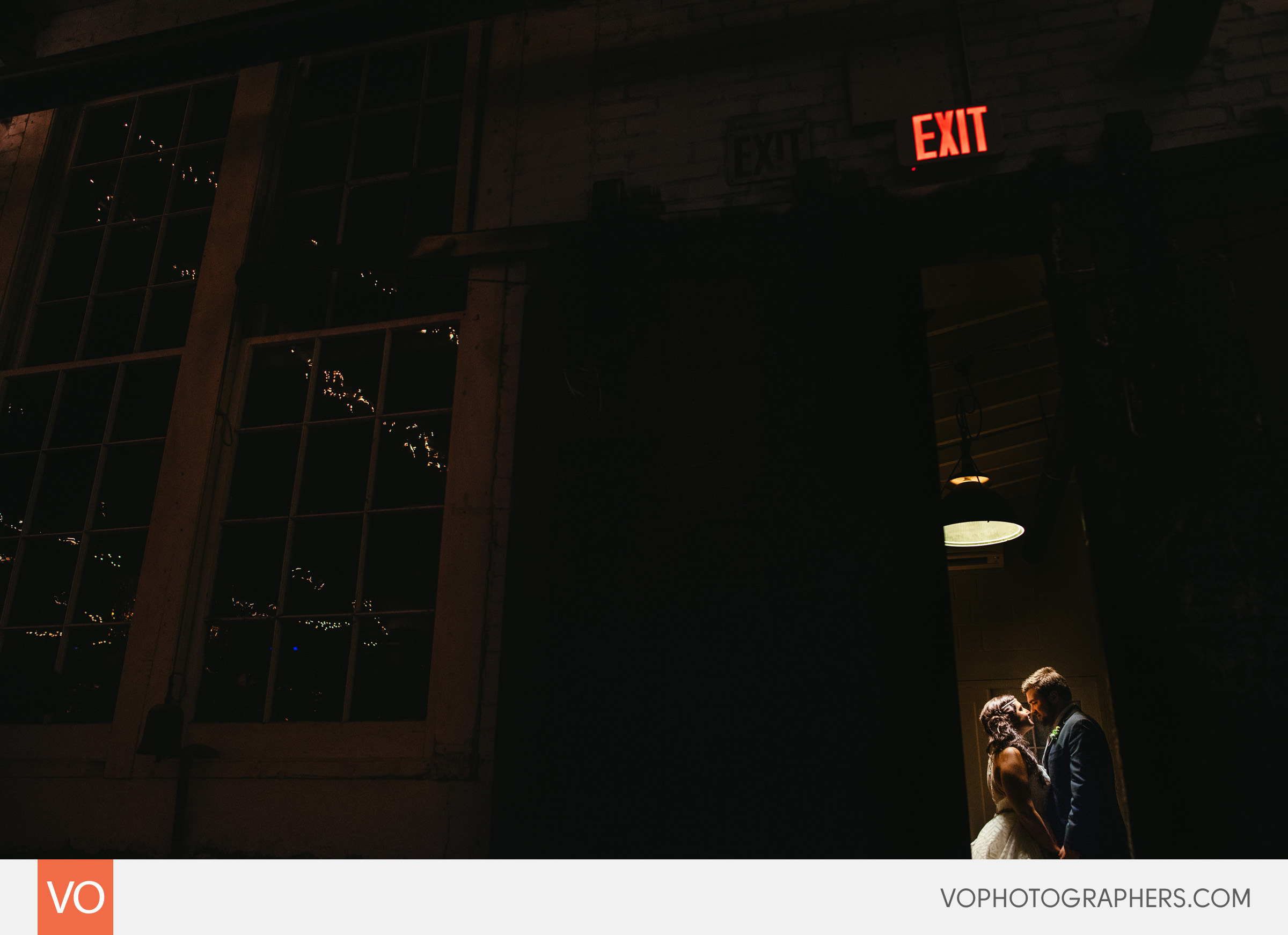 Click here to see more weddings we photographed at the Lace Factory in Deep River, CT