Patricia and Thomas' wedding was really a celebration of life, love, and happiness. If we had to throw out a couple of words to describe the day the ones that come to mind first would be: tulle, details, energetic, sparkly, and classic. When the day starts off with mini hatchets, lots of booze, and it ends with the Simone Band…  you know its going to be a party. The nerves really faded away once they finished their polish traditions and we were on our way to a full mass at an absolutely stunning Polish Church in Derby CT. From there we did portraits at a local park. That was the perfect spot for some sun and shade. Finally we headed to Aria where Patricia really made sure the details mattered for her reception. Every single part of the reception was thought about – from the bendy silly straws for the kids table, down to the copper card box her dad had a friend make. The night was jam packed with food, dancing, singing, and even an accordion player who played traditional Polish songs! Patricia and Thomas… we can not thank you enough for having us be such a big part in your day ! YOU GUYS ROCK!
Vendors that made this day seriously awesome:  Hair: Justyna Kulak, Makeup: Justyna Jurczak, Venue: Aria Wedding & Banquet Facility, Video: VBitz Productions LLC, Dress: Demetrios, Cake Artist: Modern Pastry, Florist: Market 32, Entertainment: Simone Band New York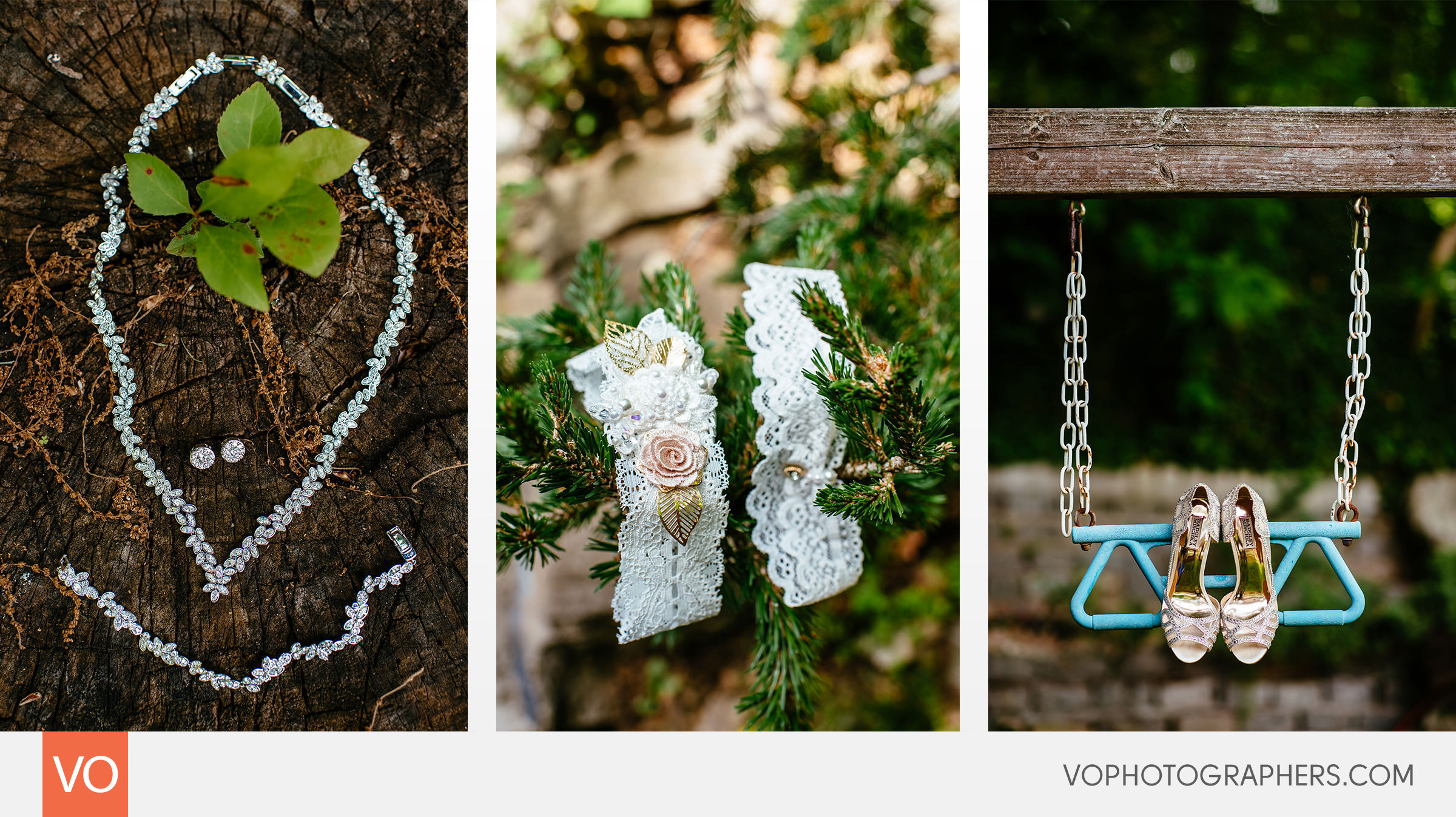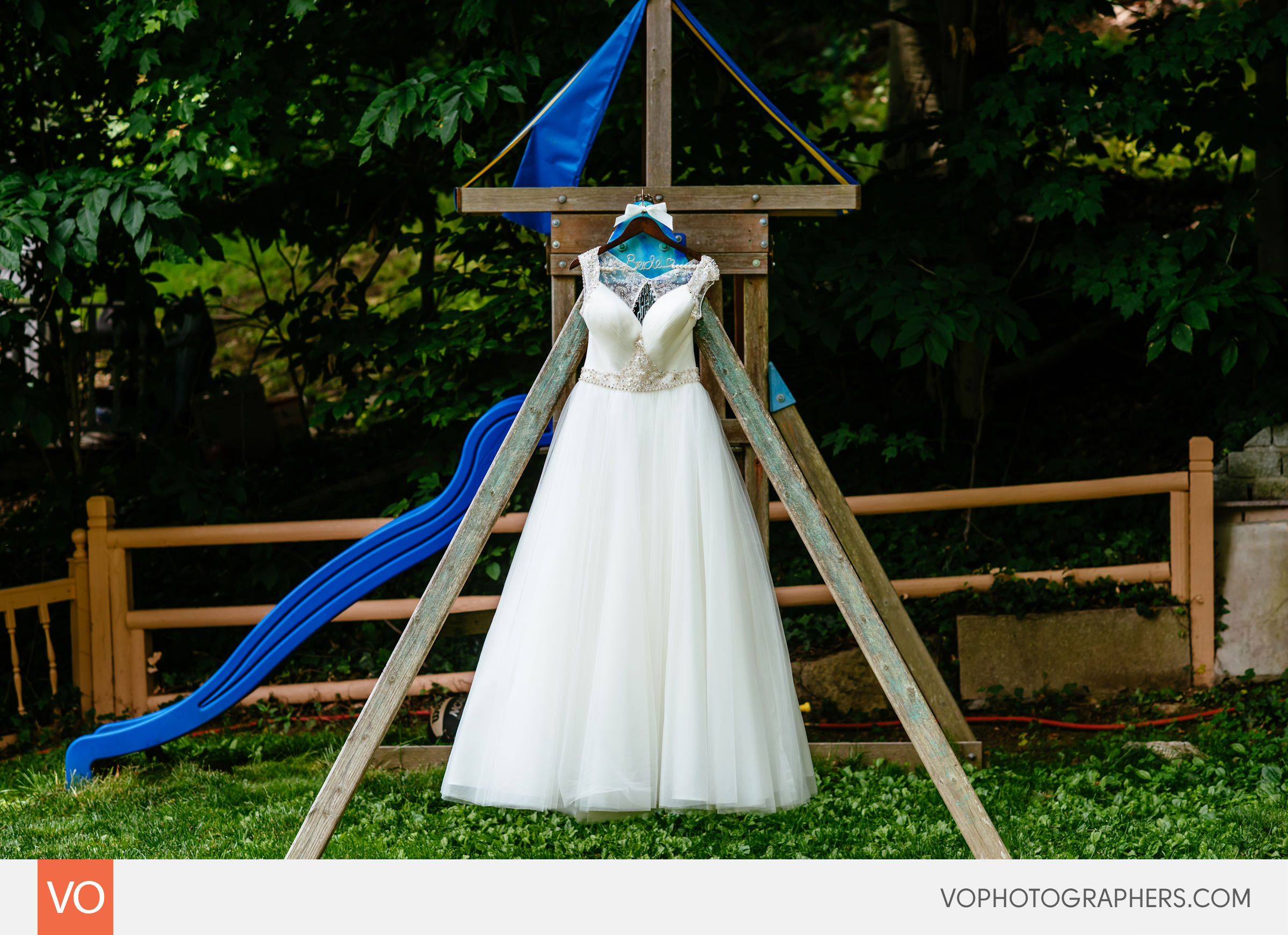 Beautiful wedding dress. 
 Patricia getting her makeup done.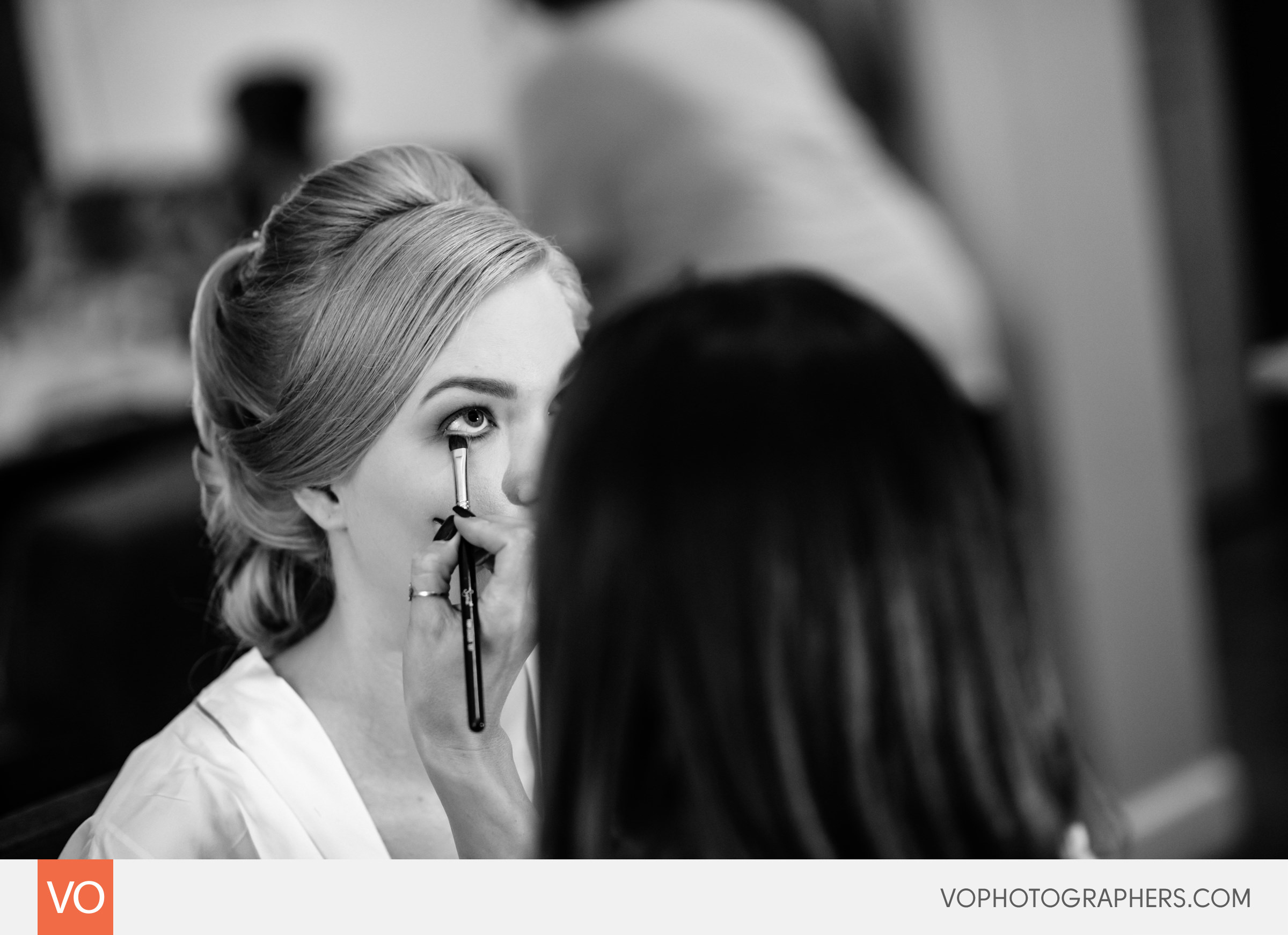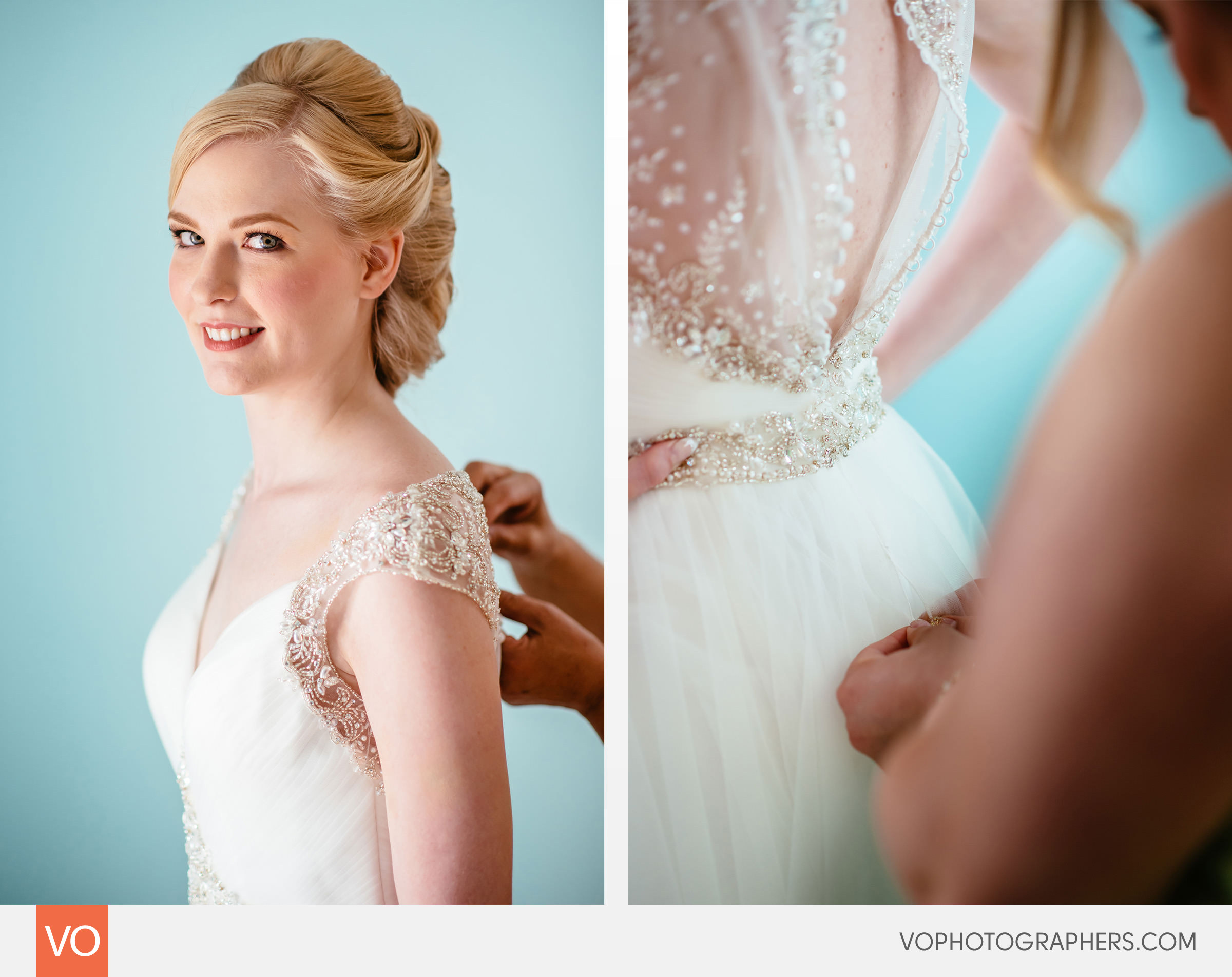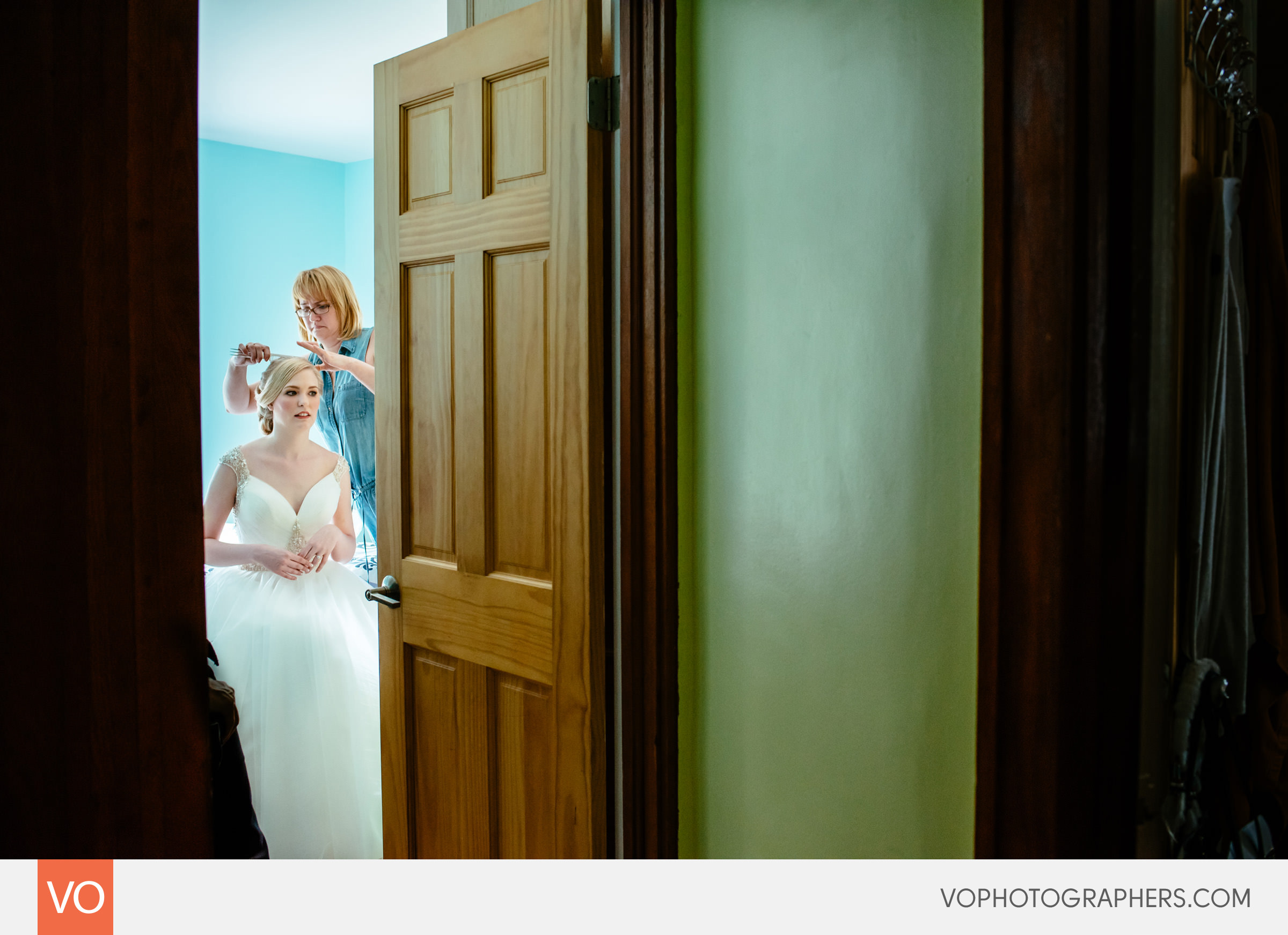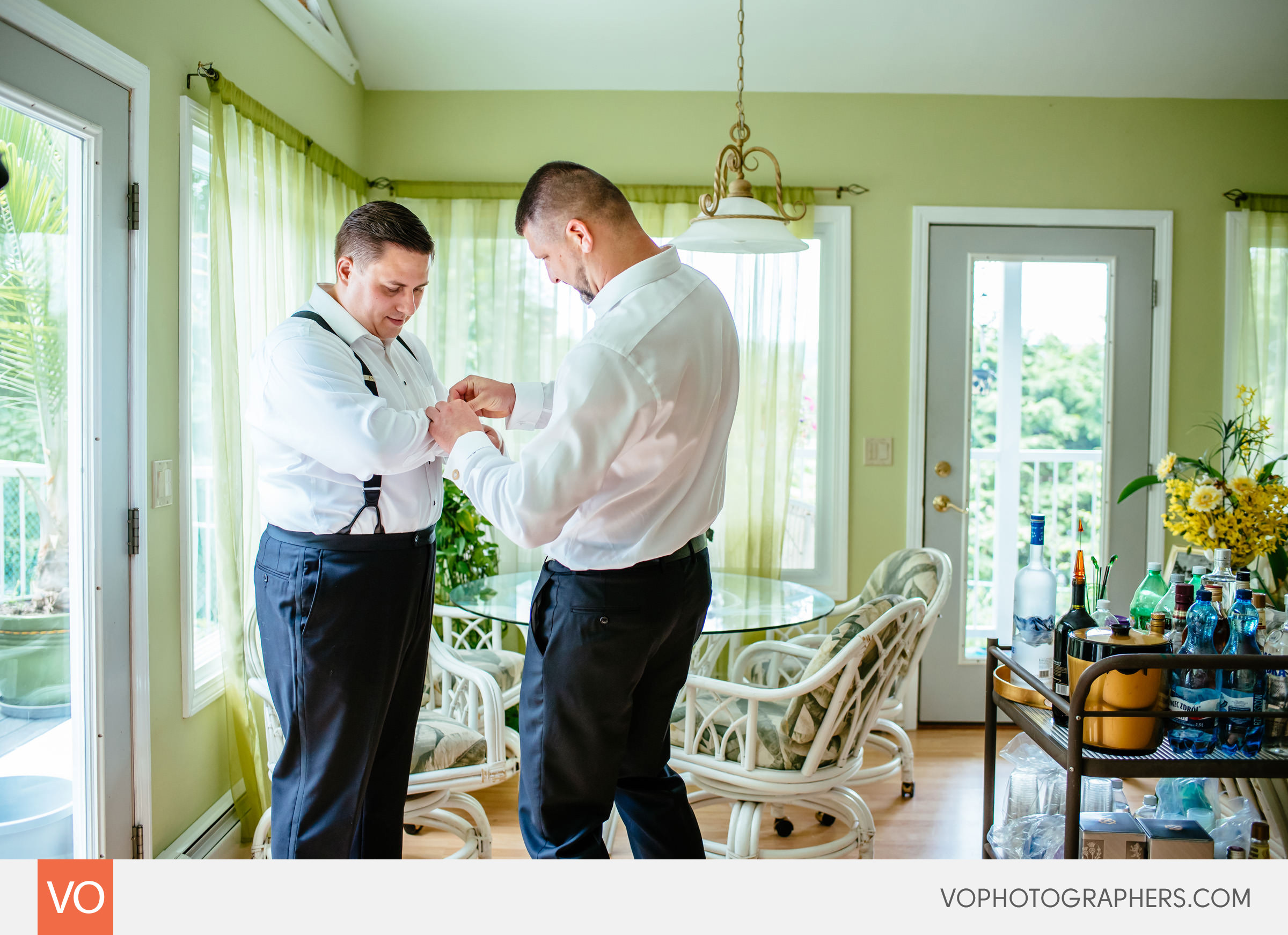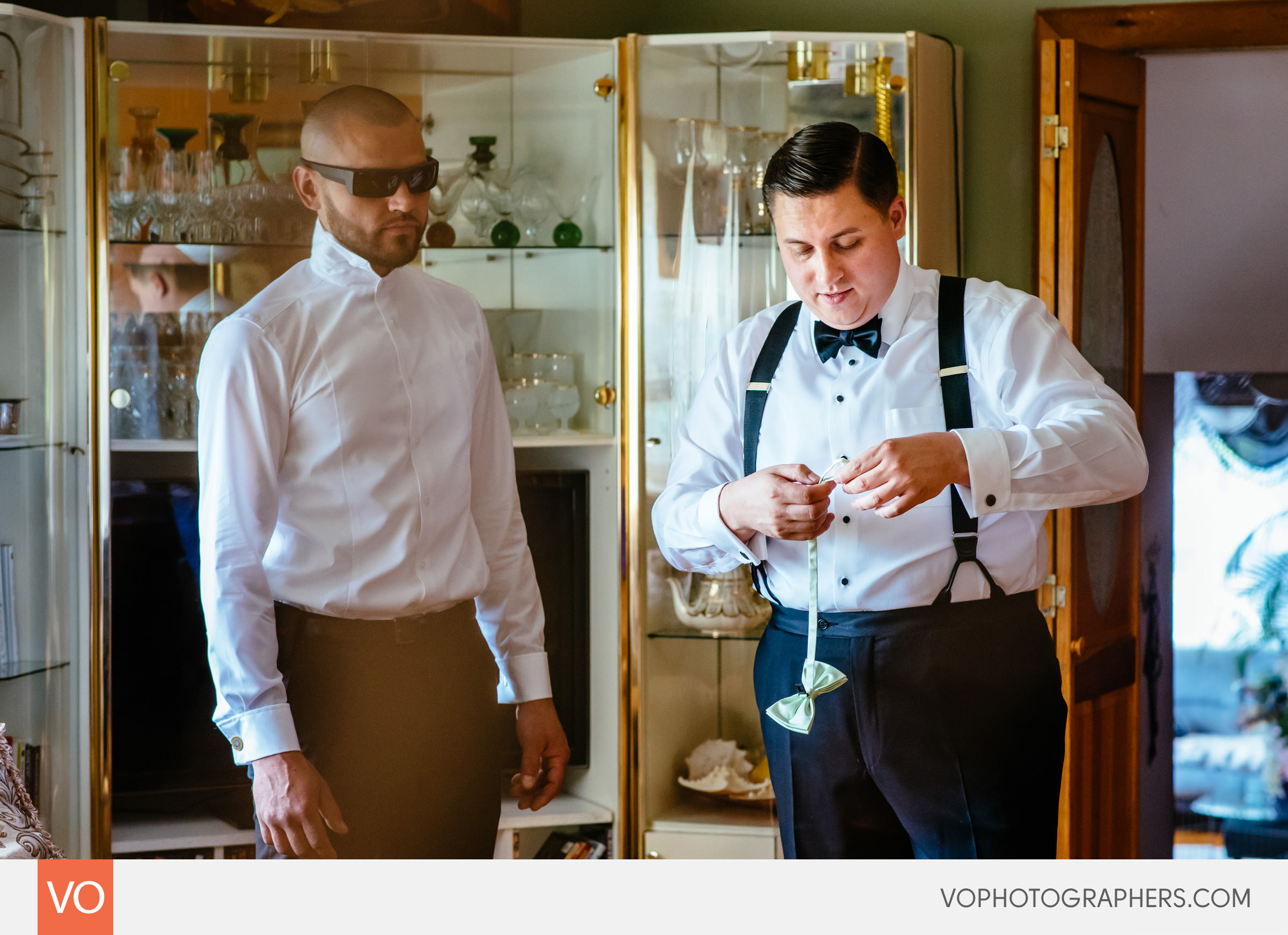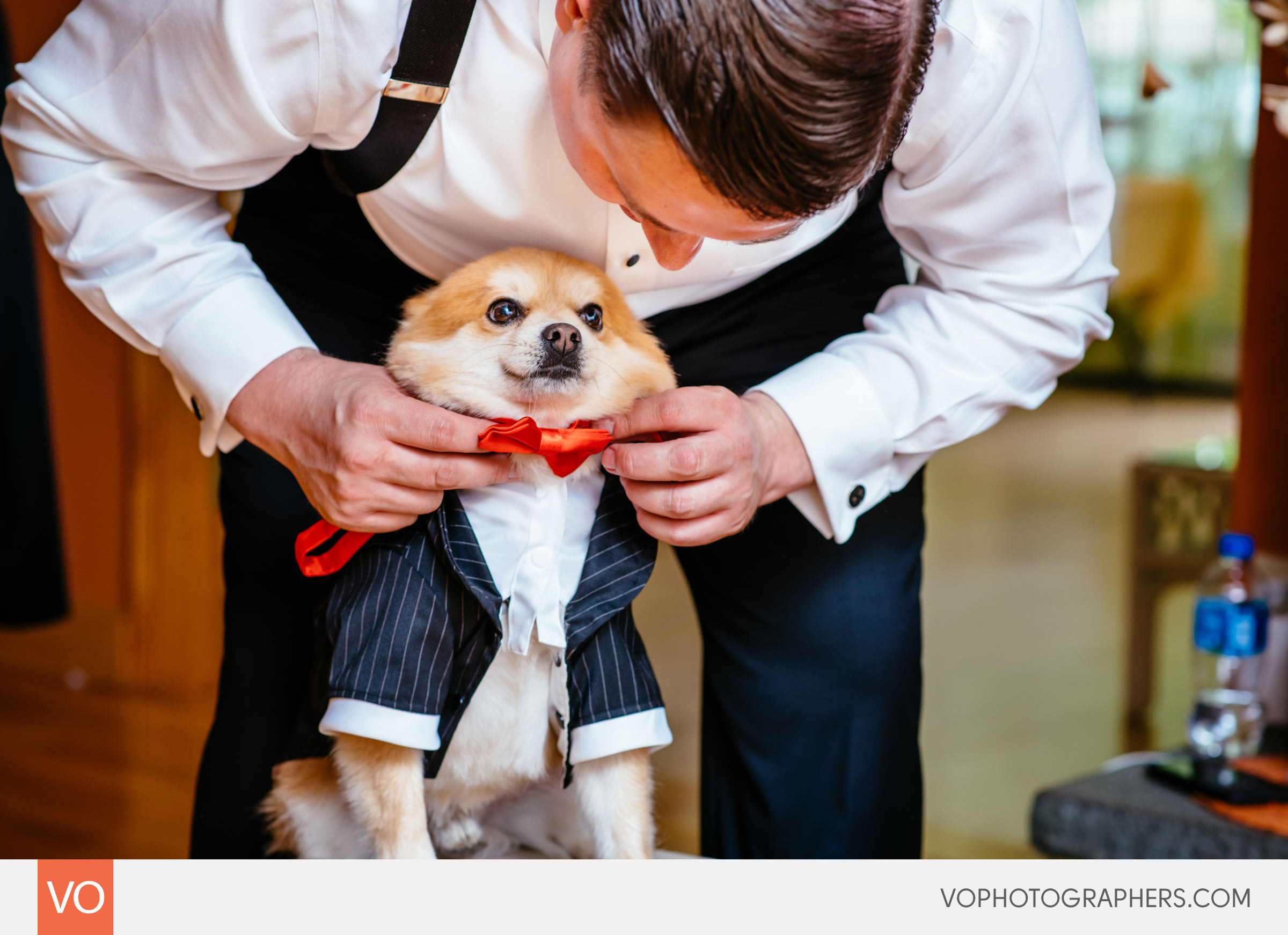 VIP treatment 😉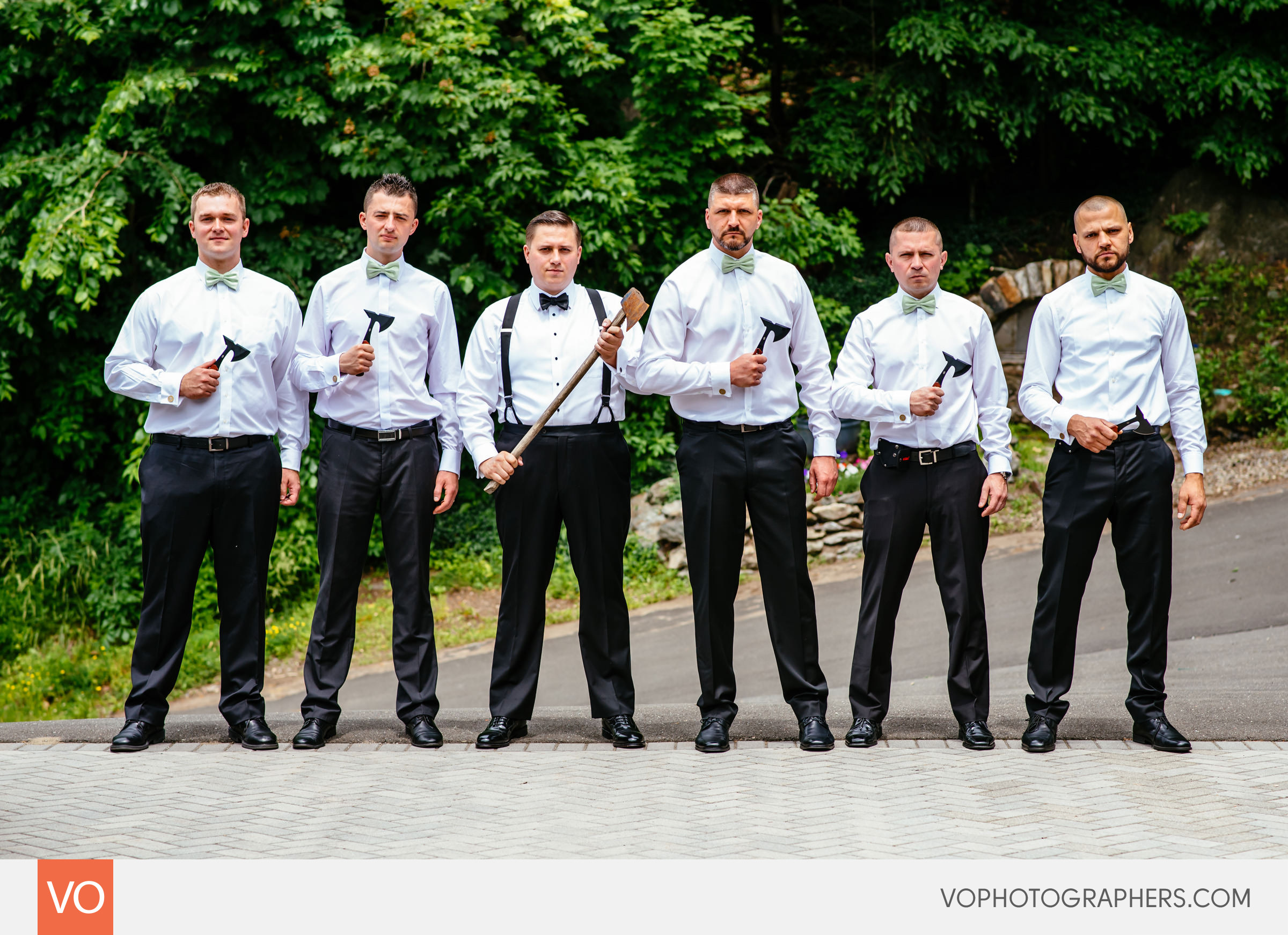 Hatchets? Anyone said hatchets?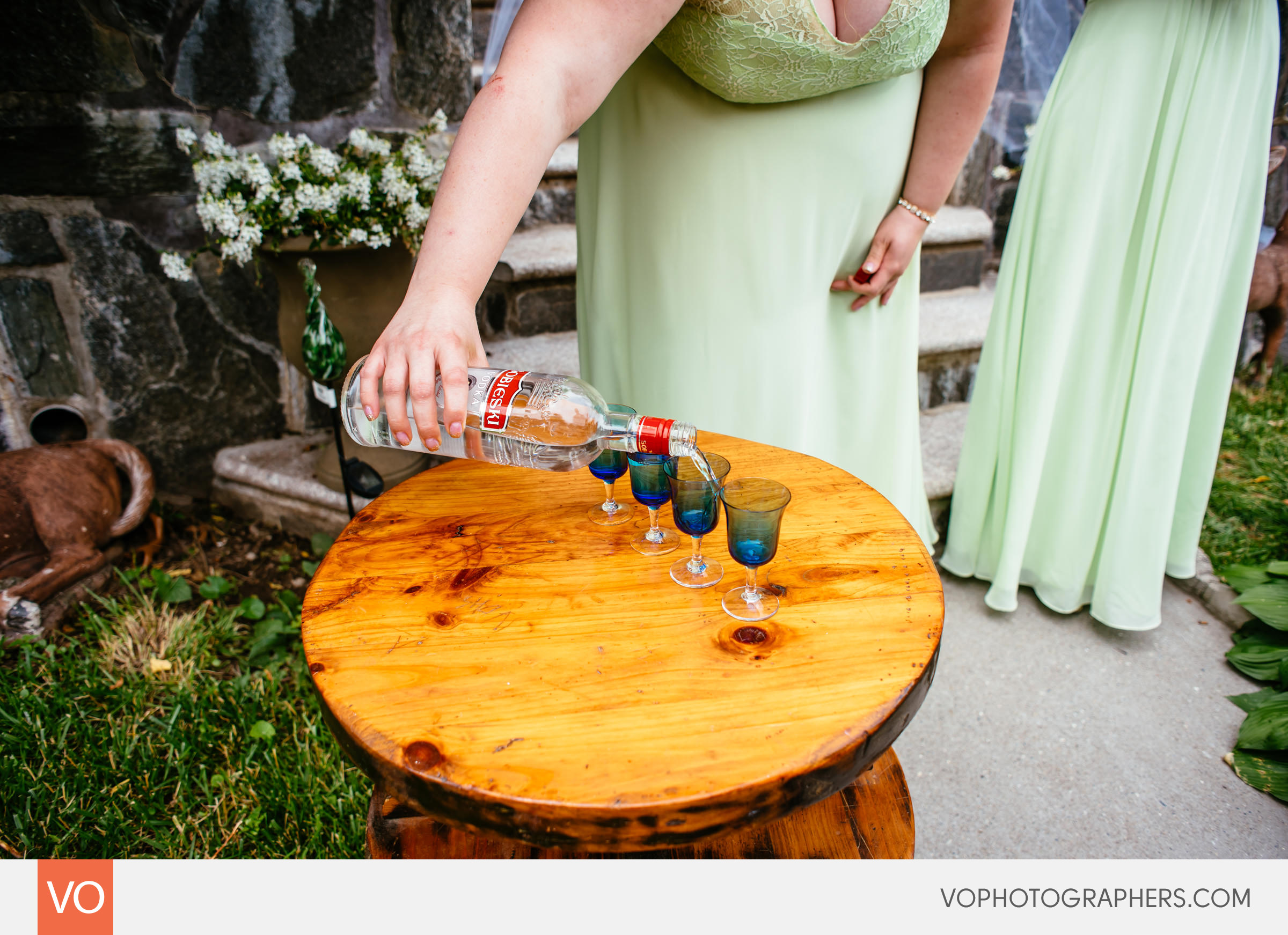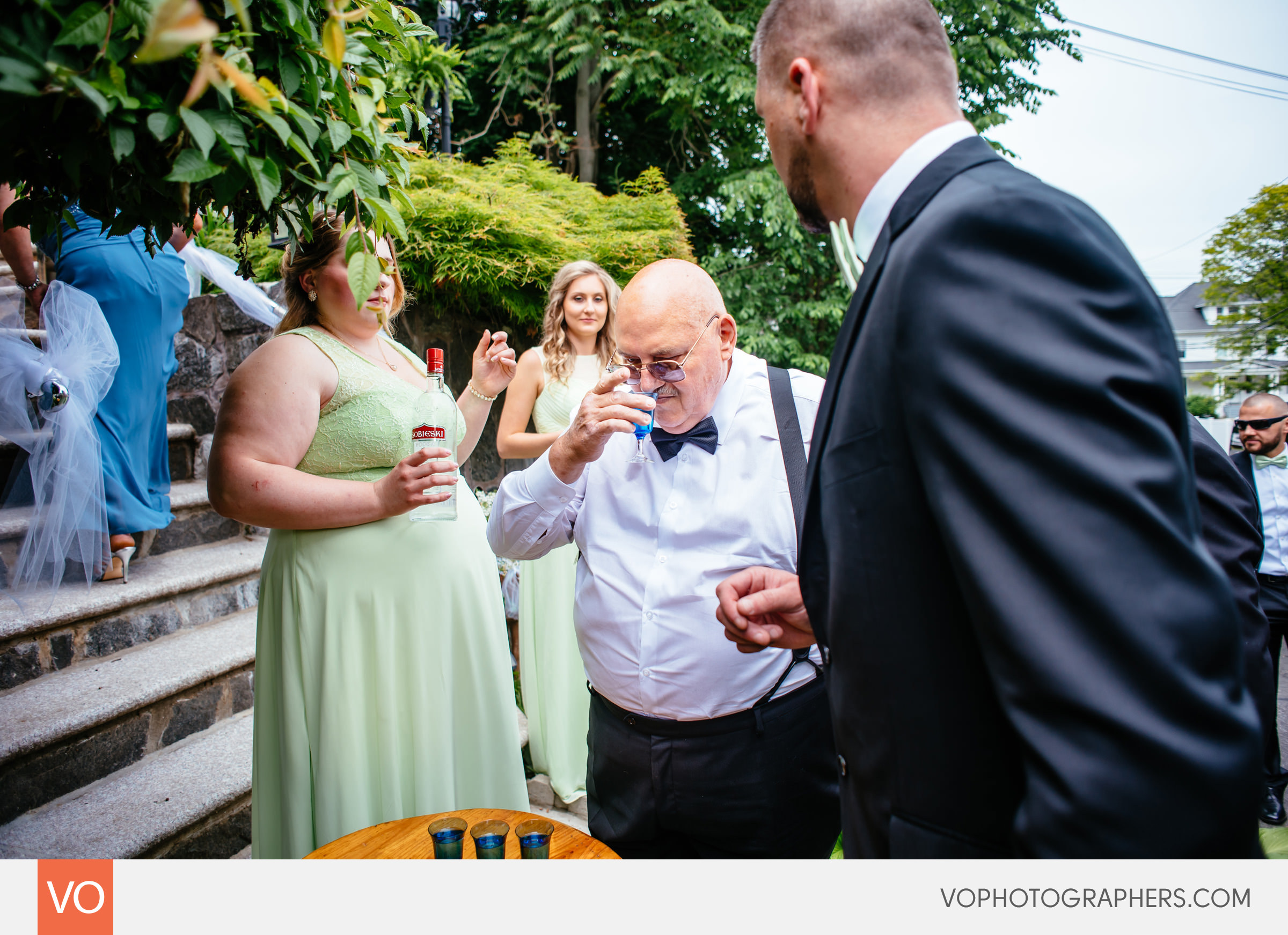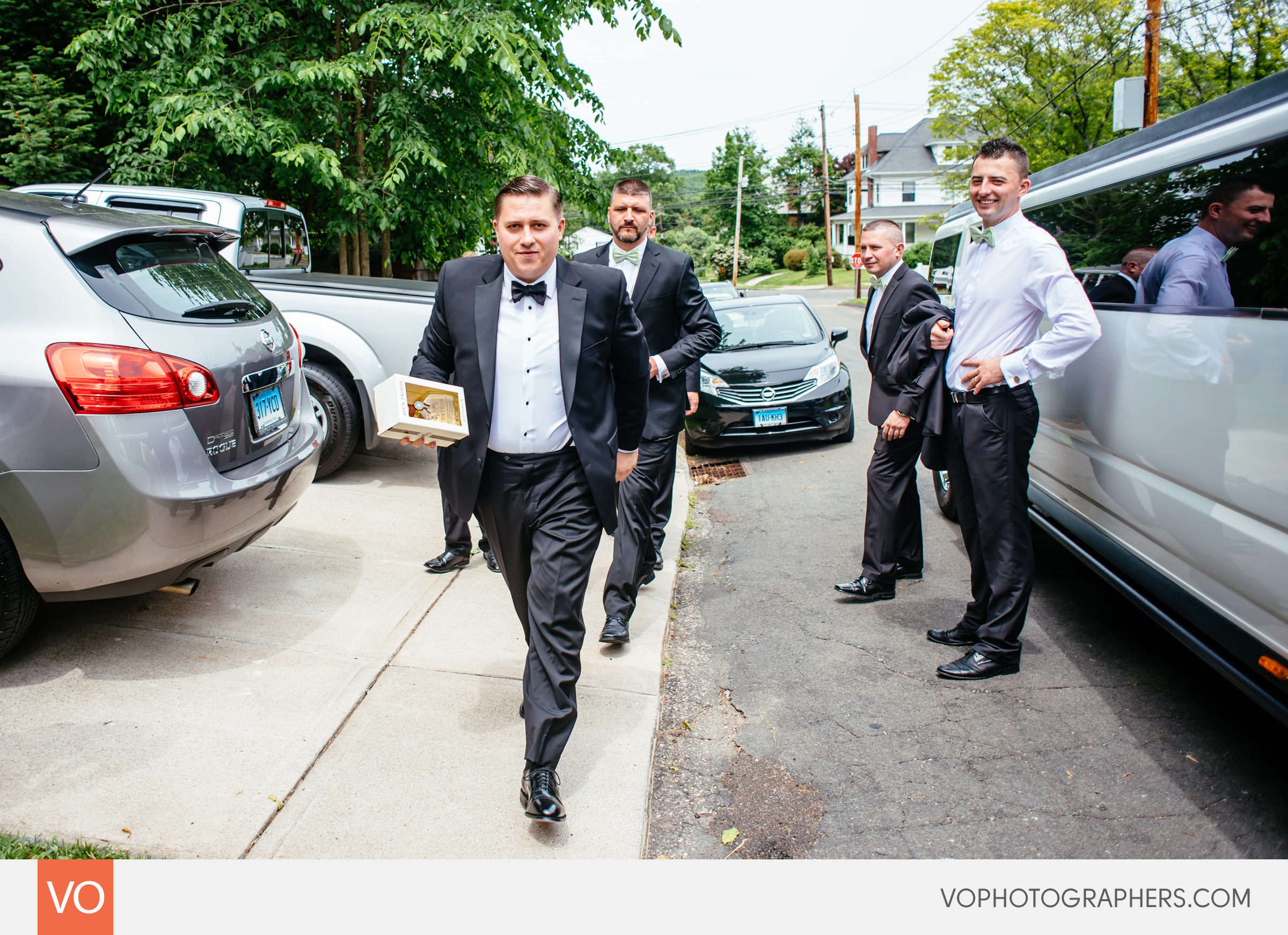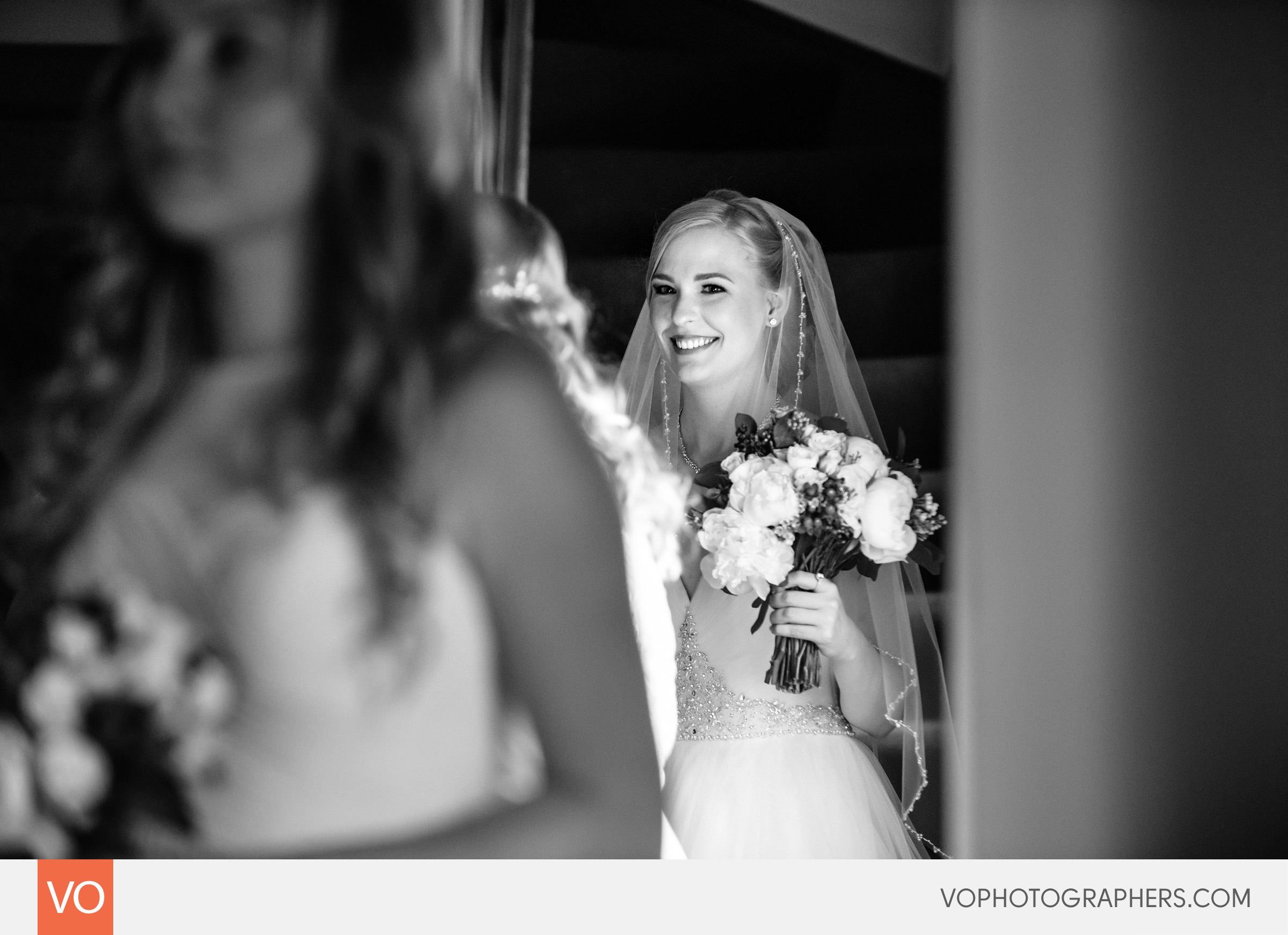 Moments before the wedding ceremony.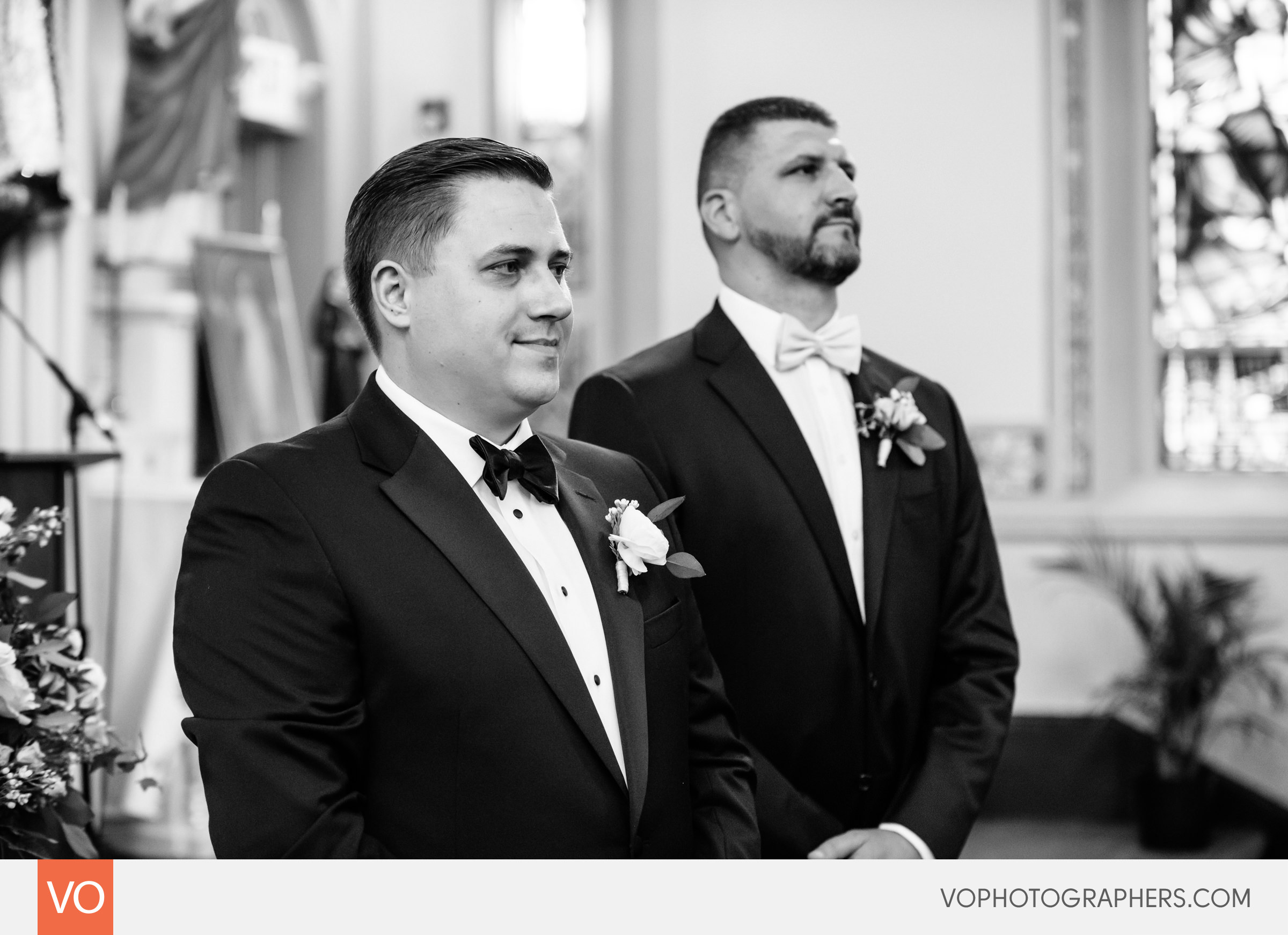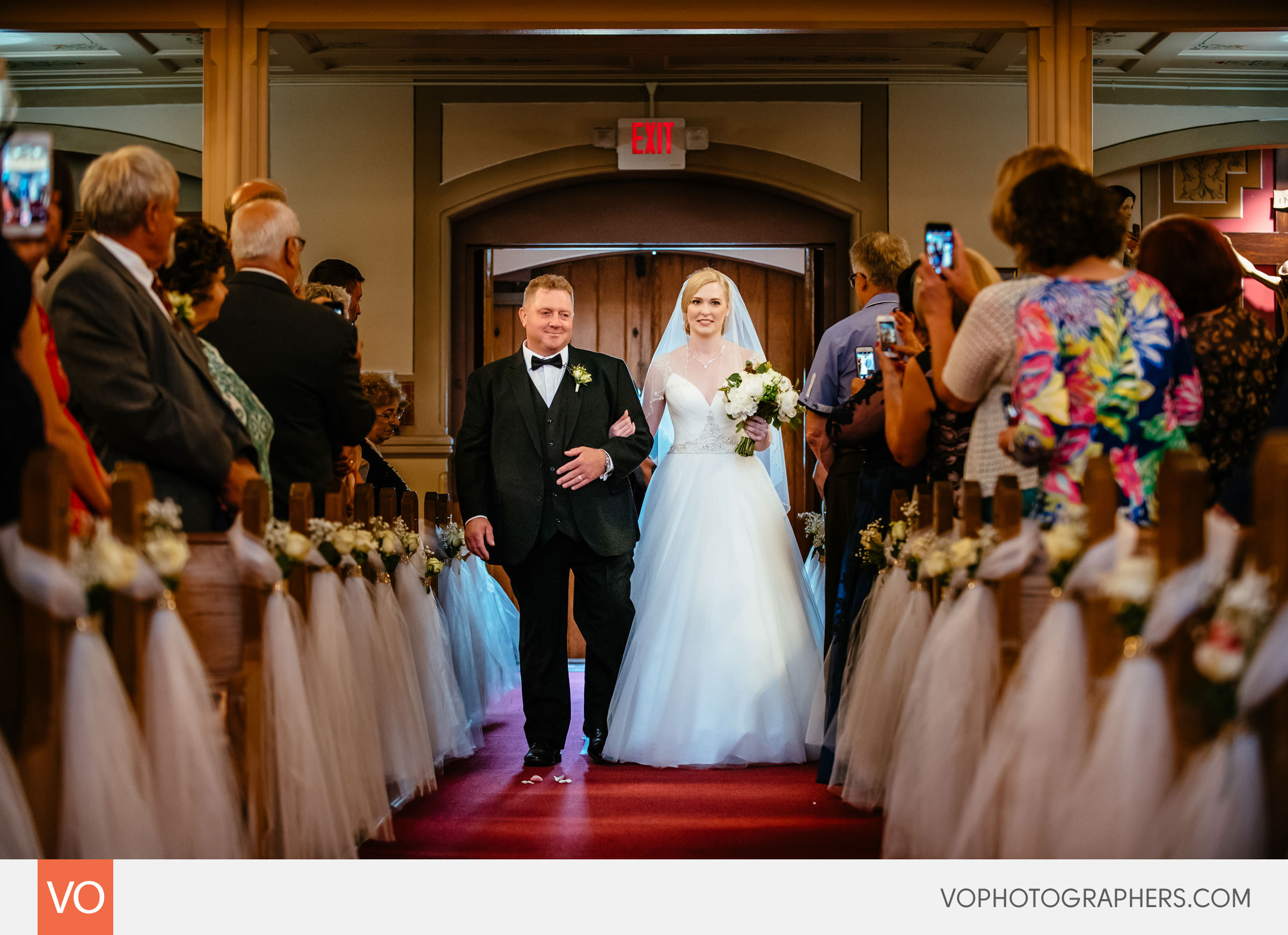 Bride walking down the aisle.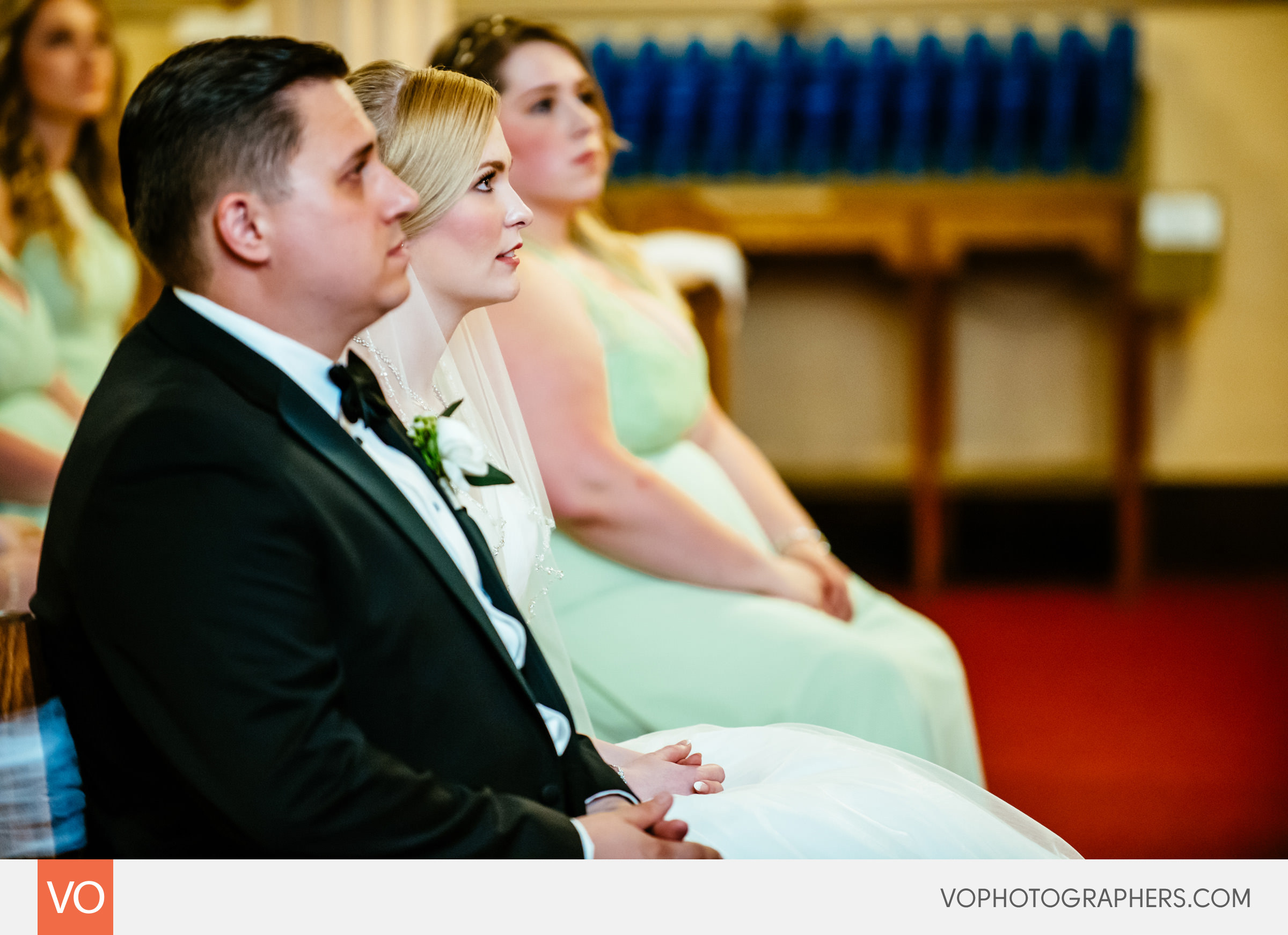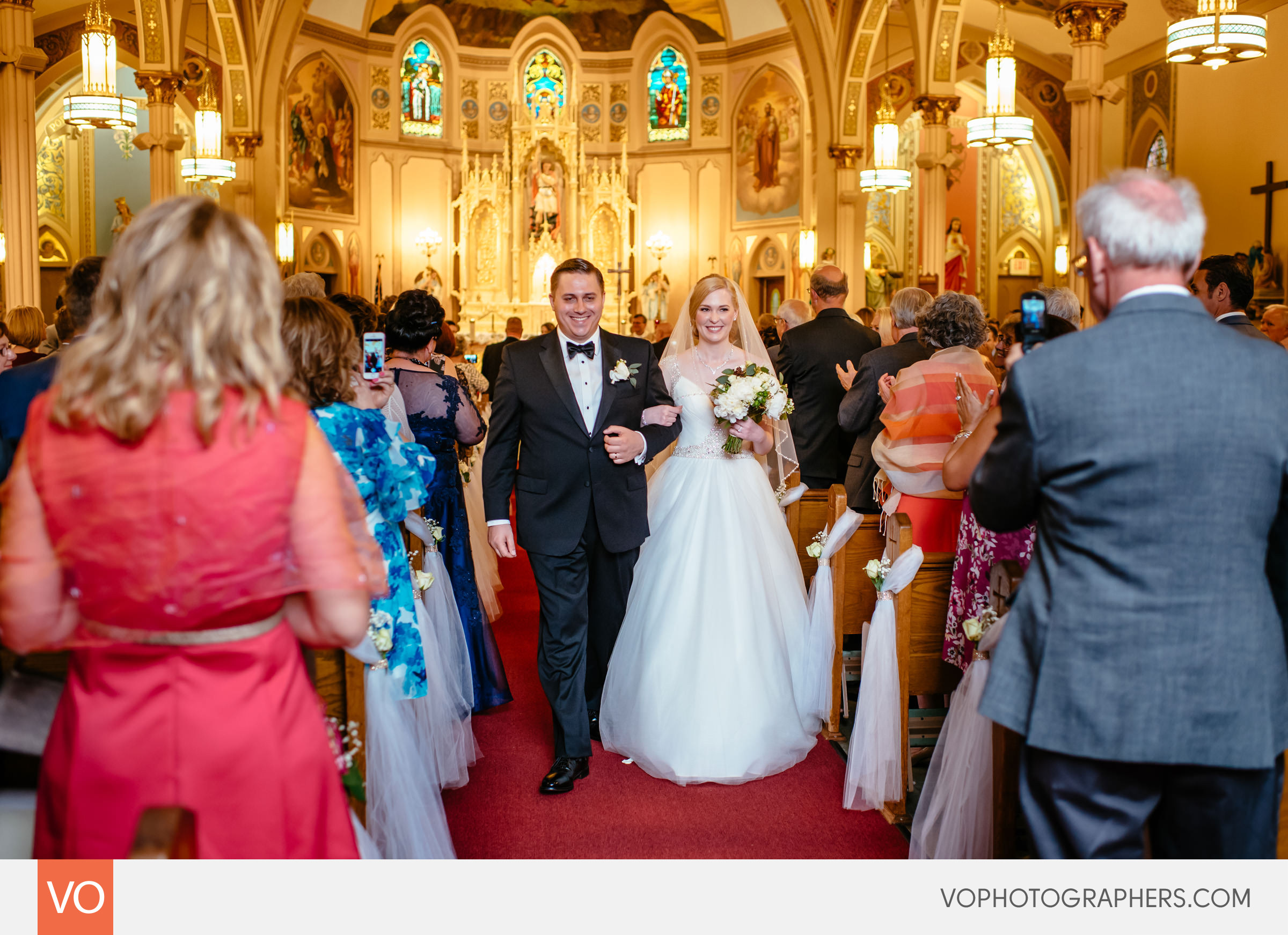 Mr & Mrs!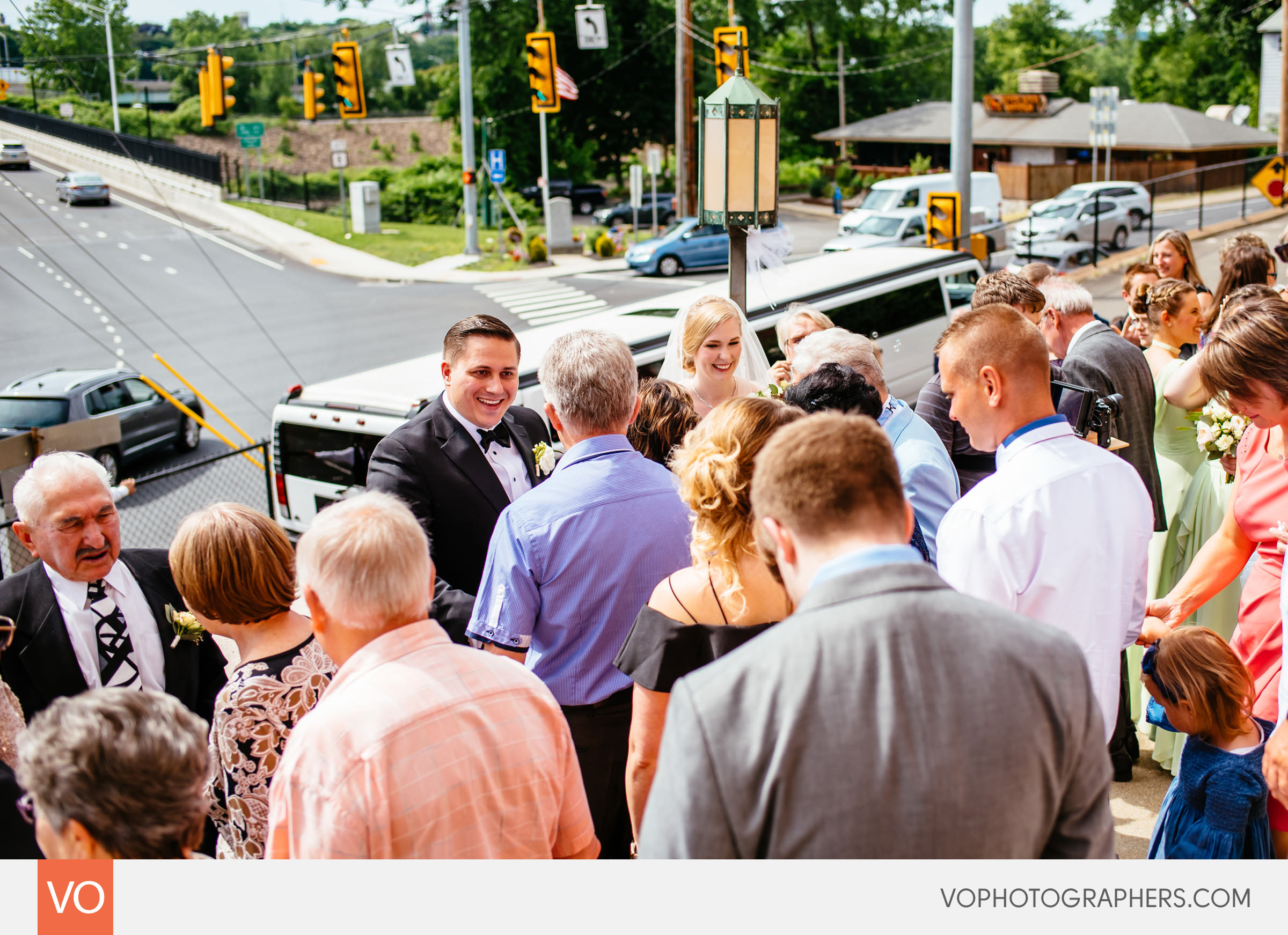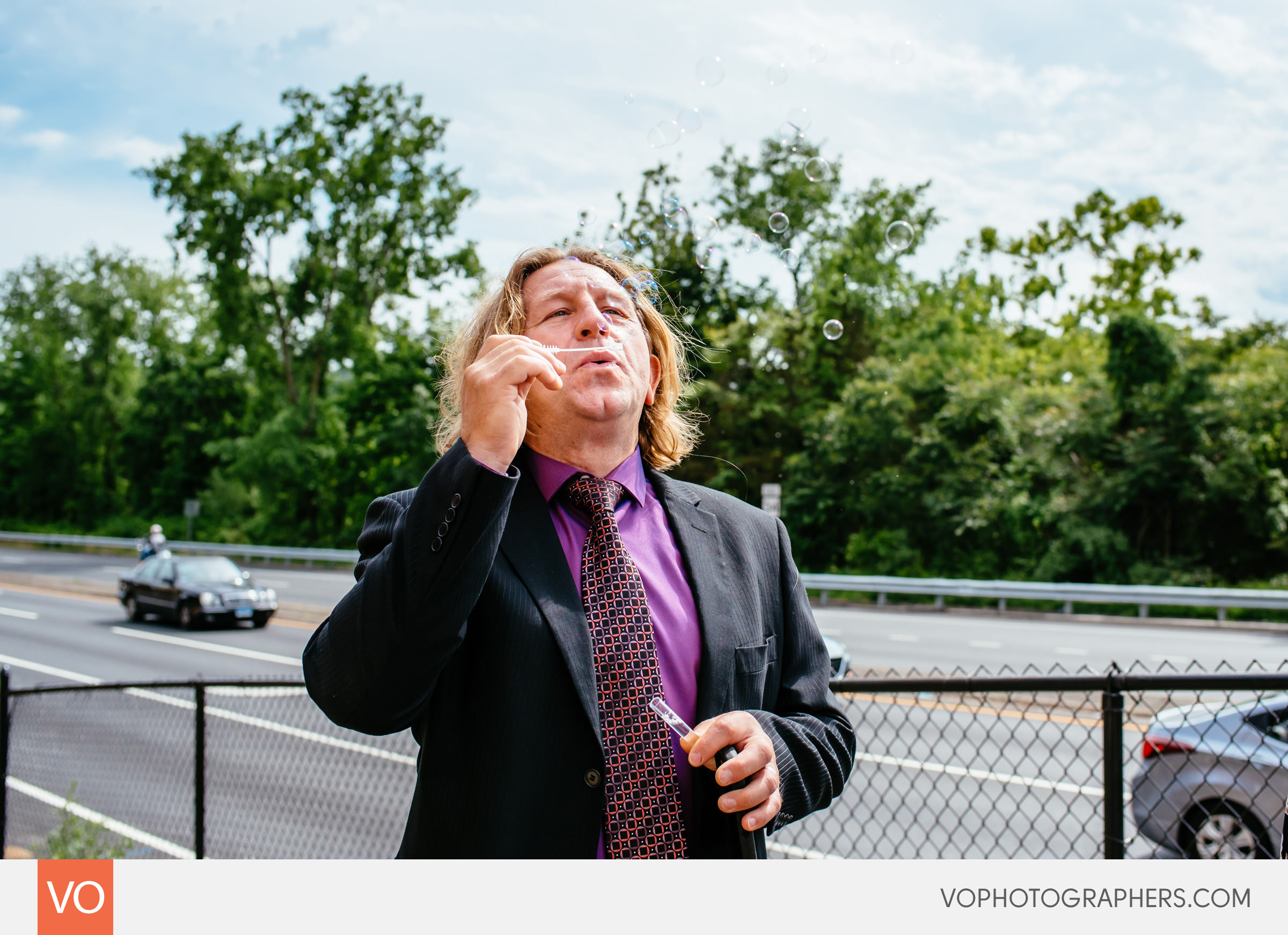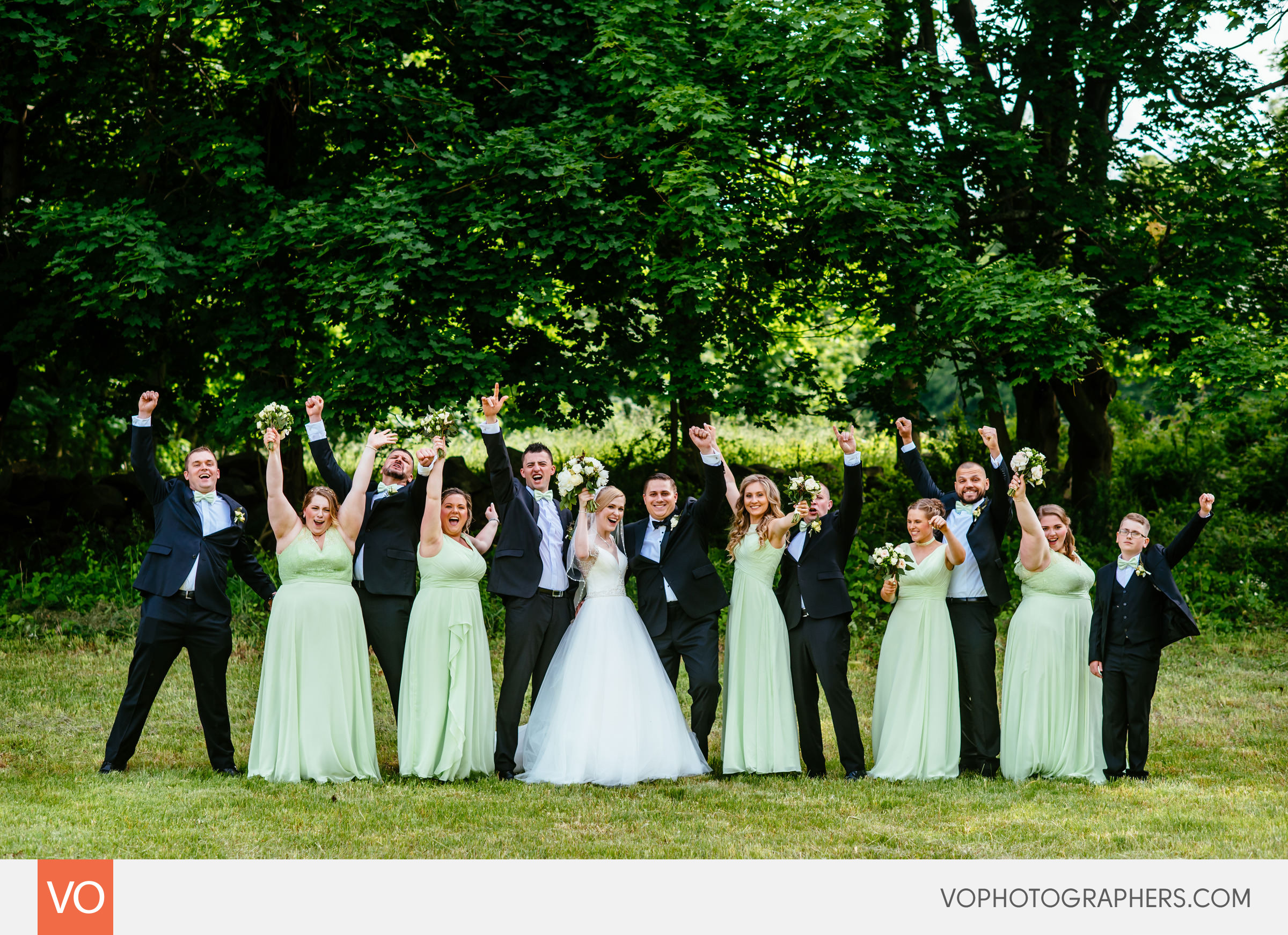 What an amazing bridal party!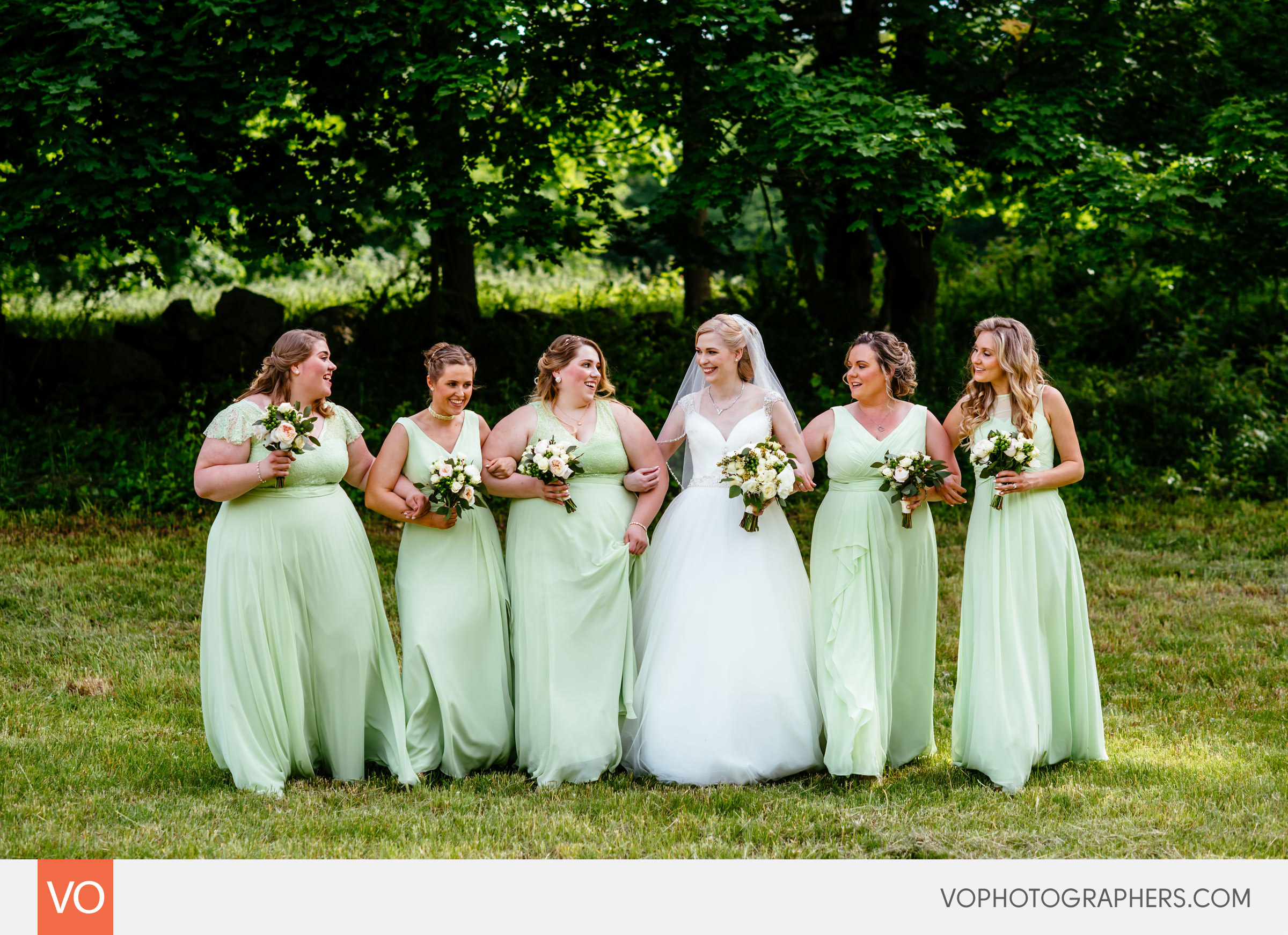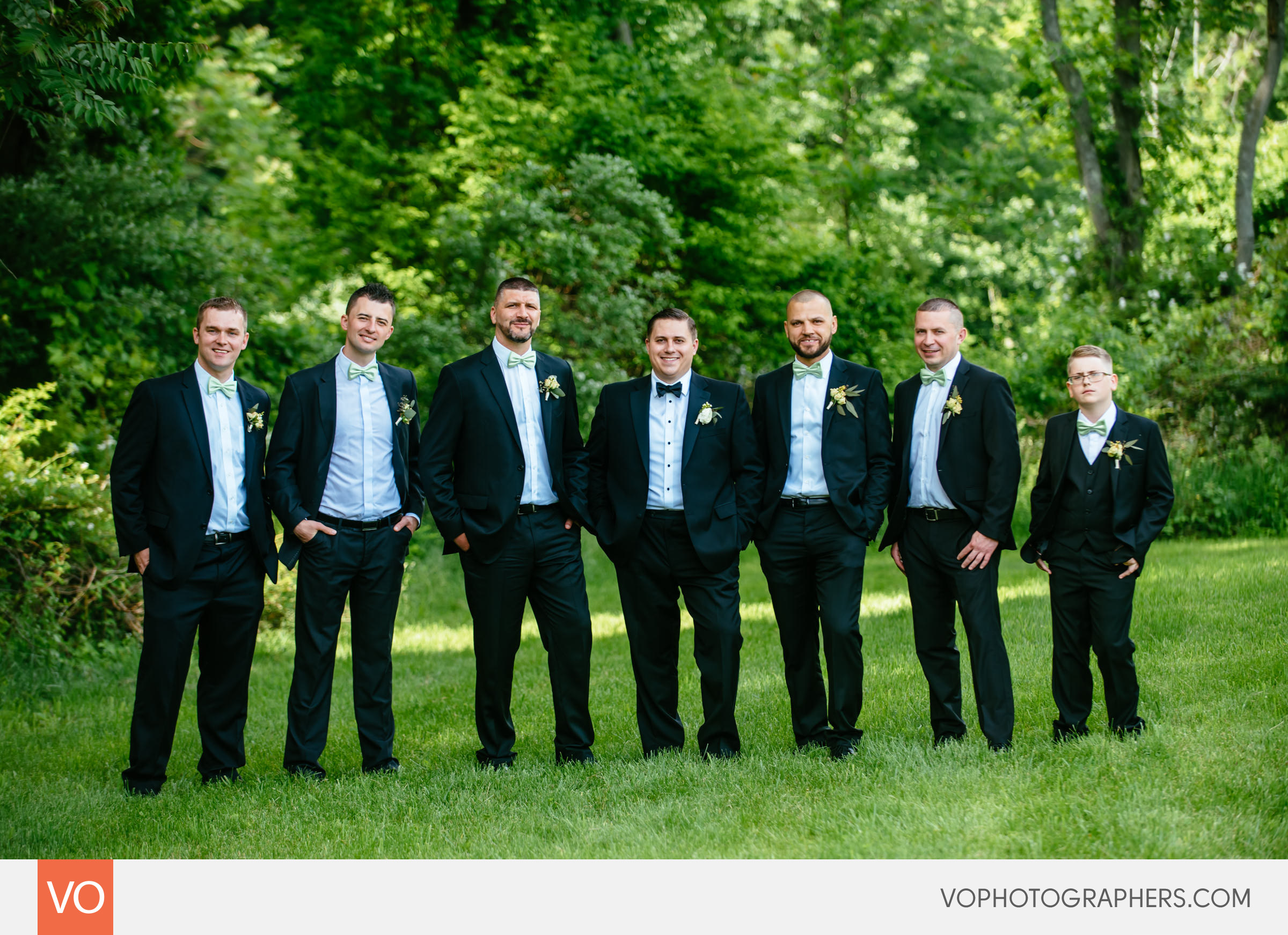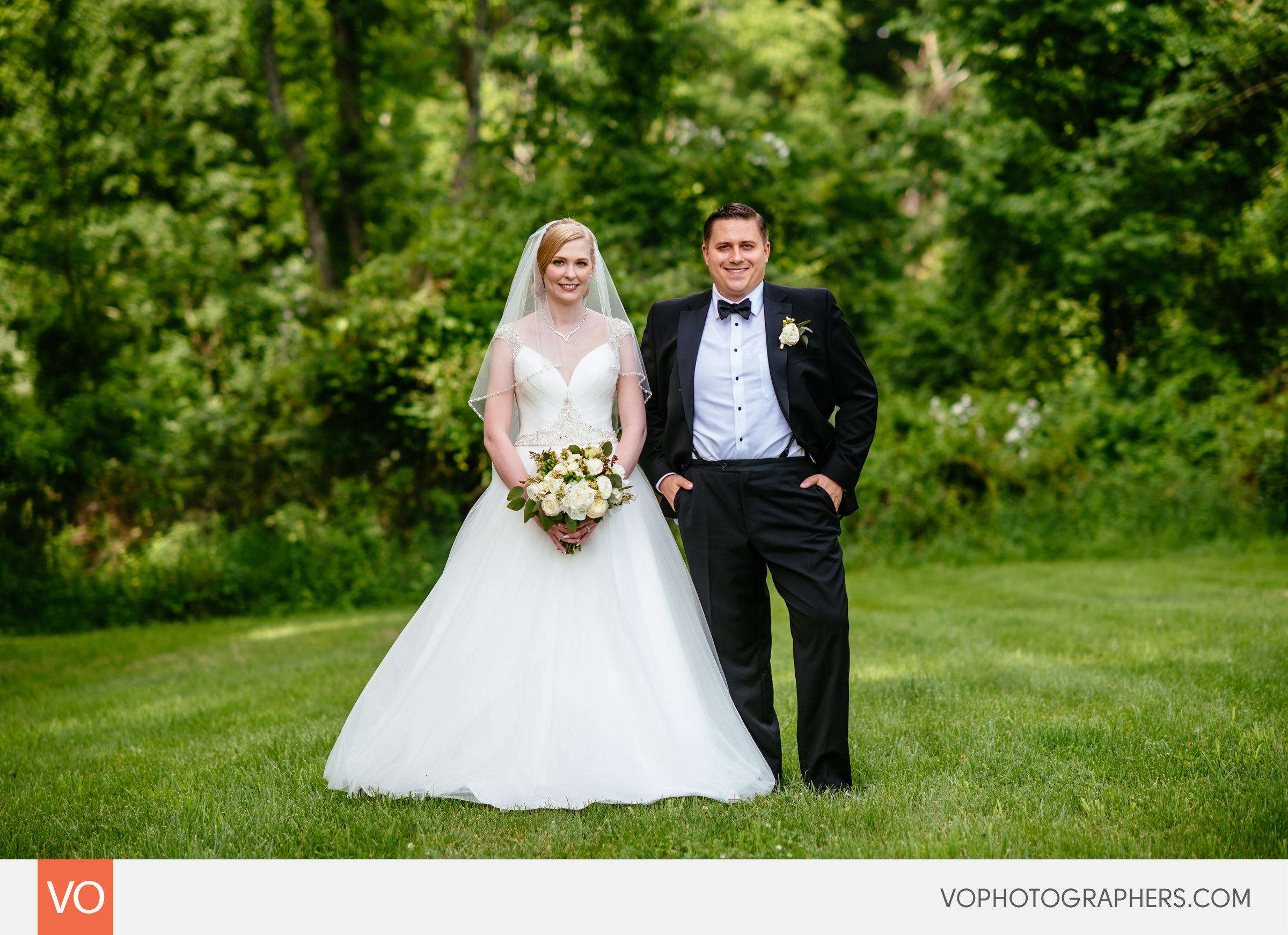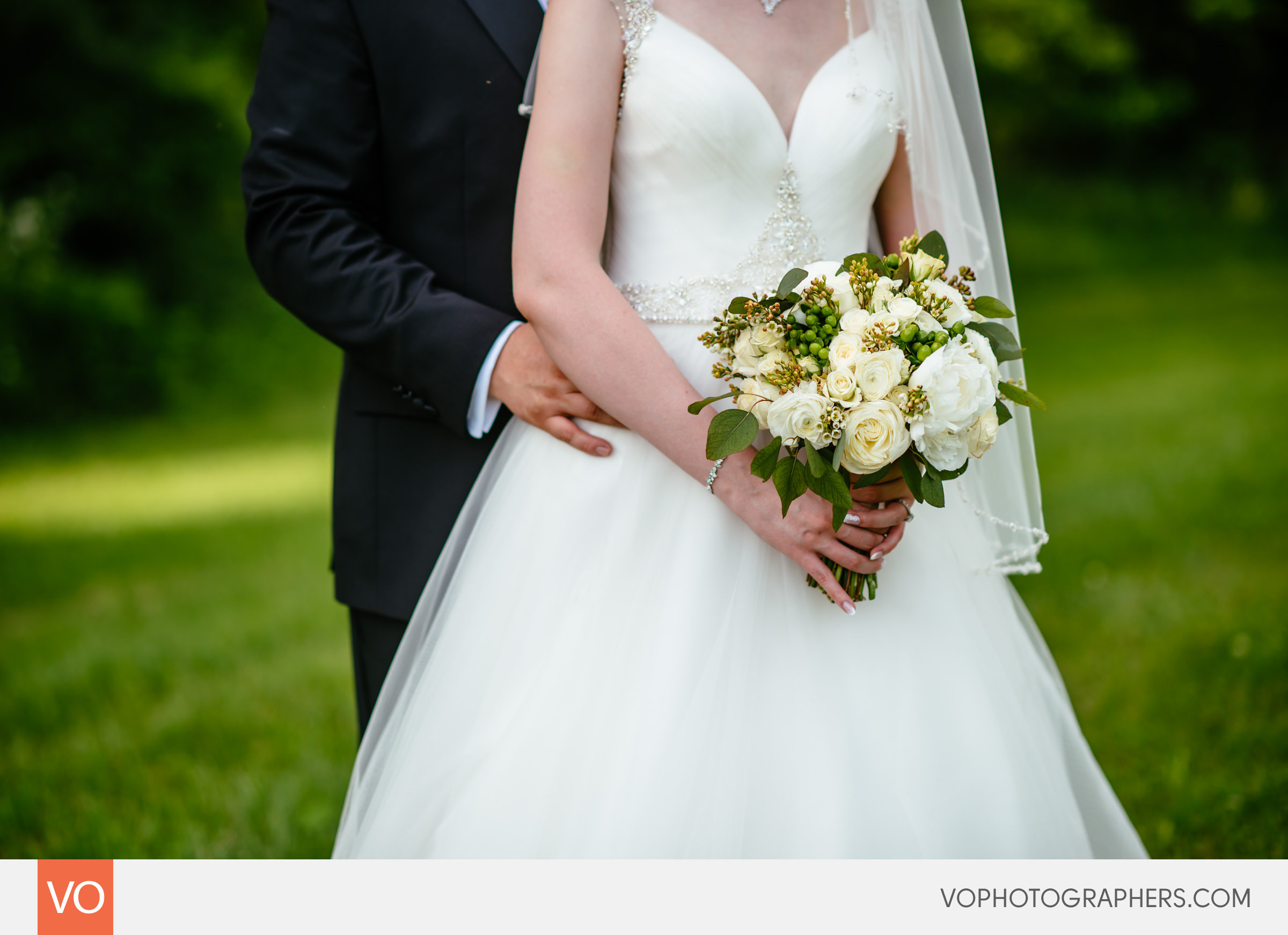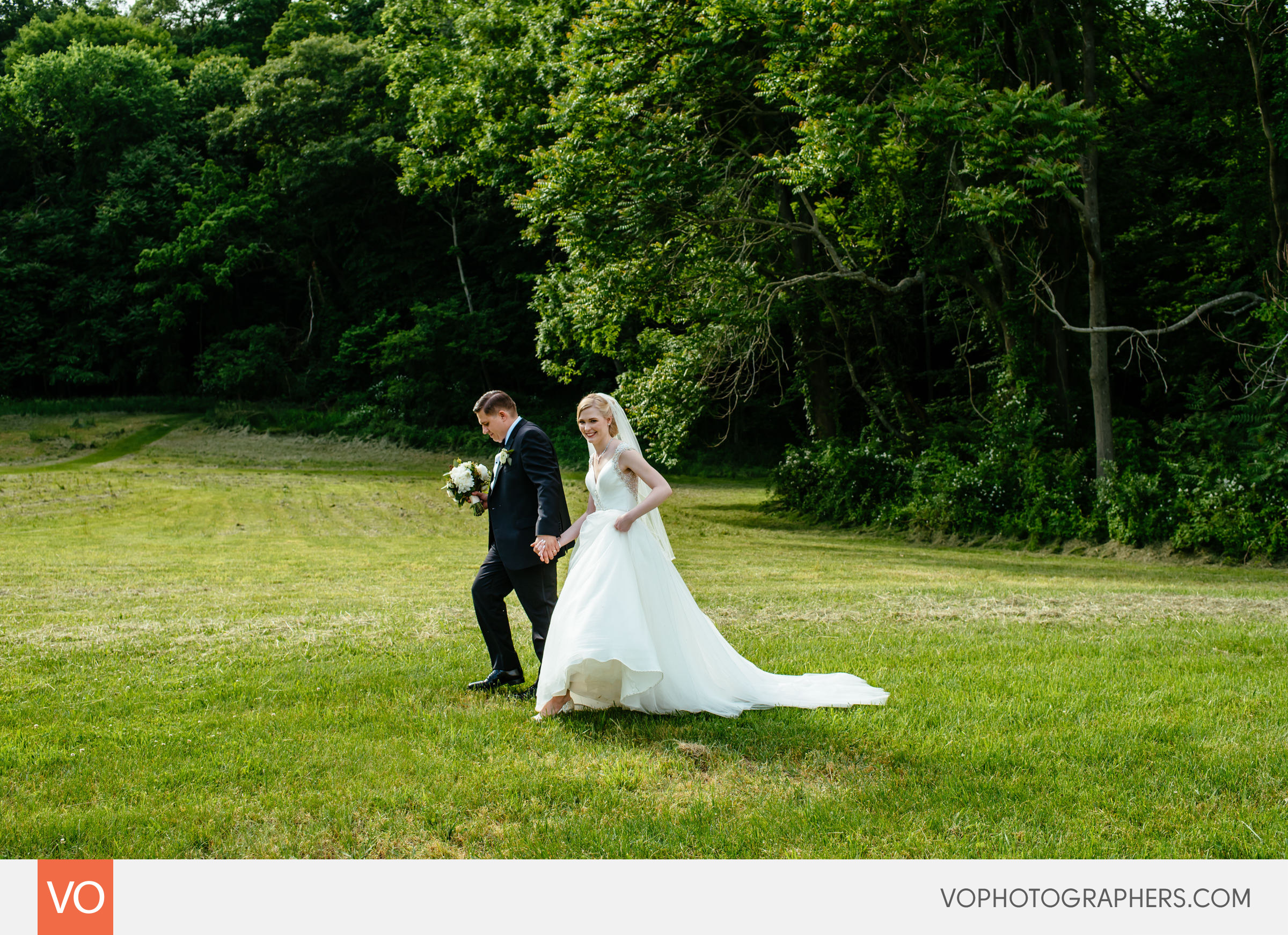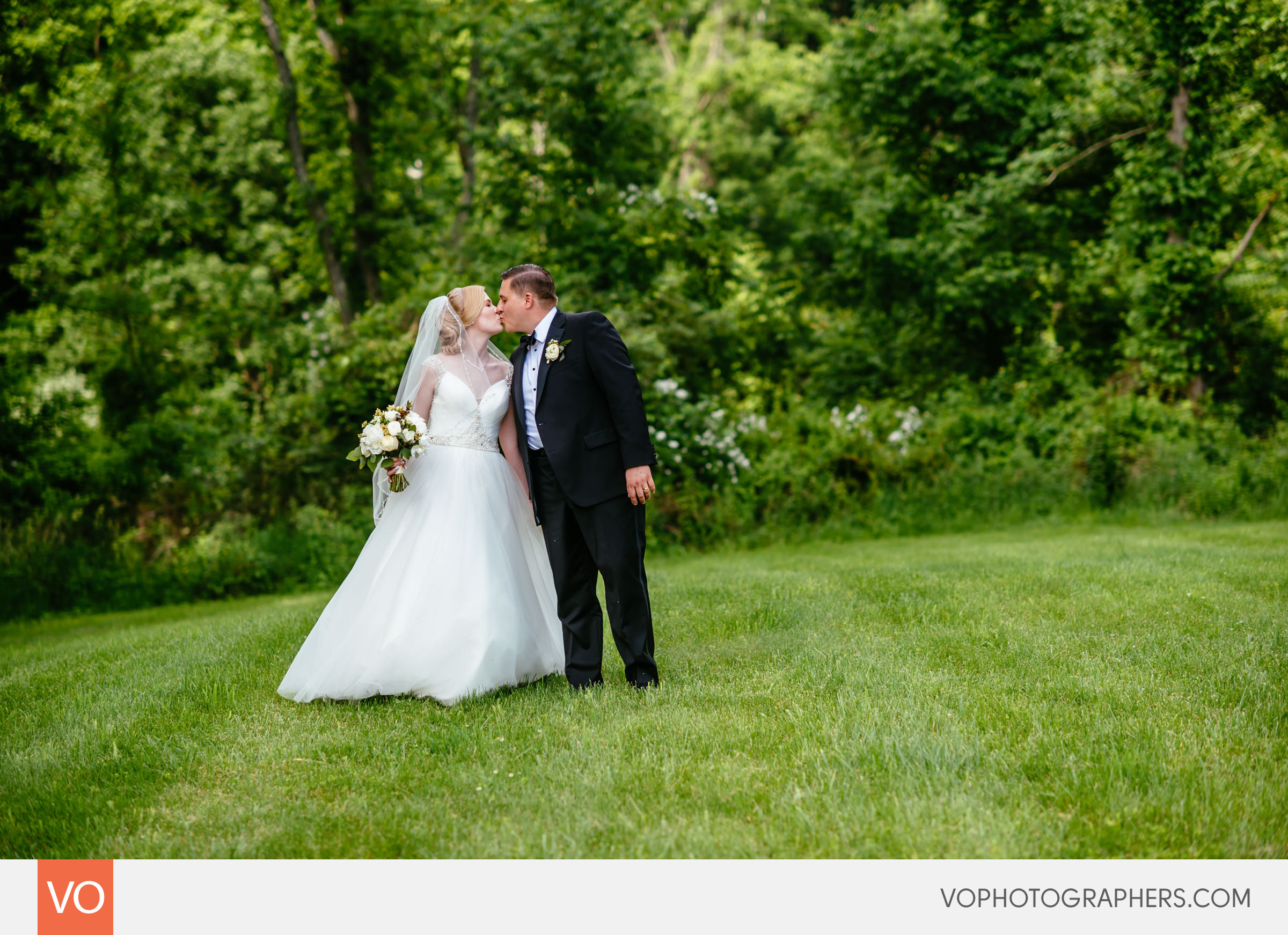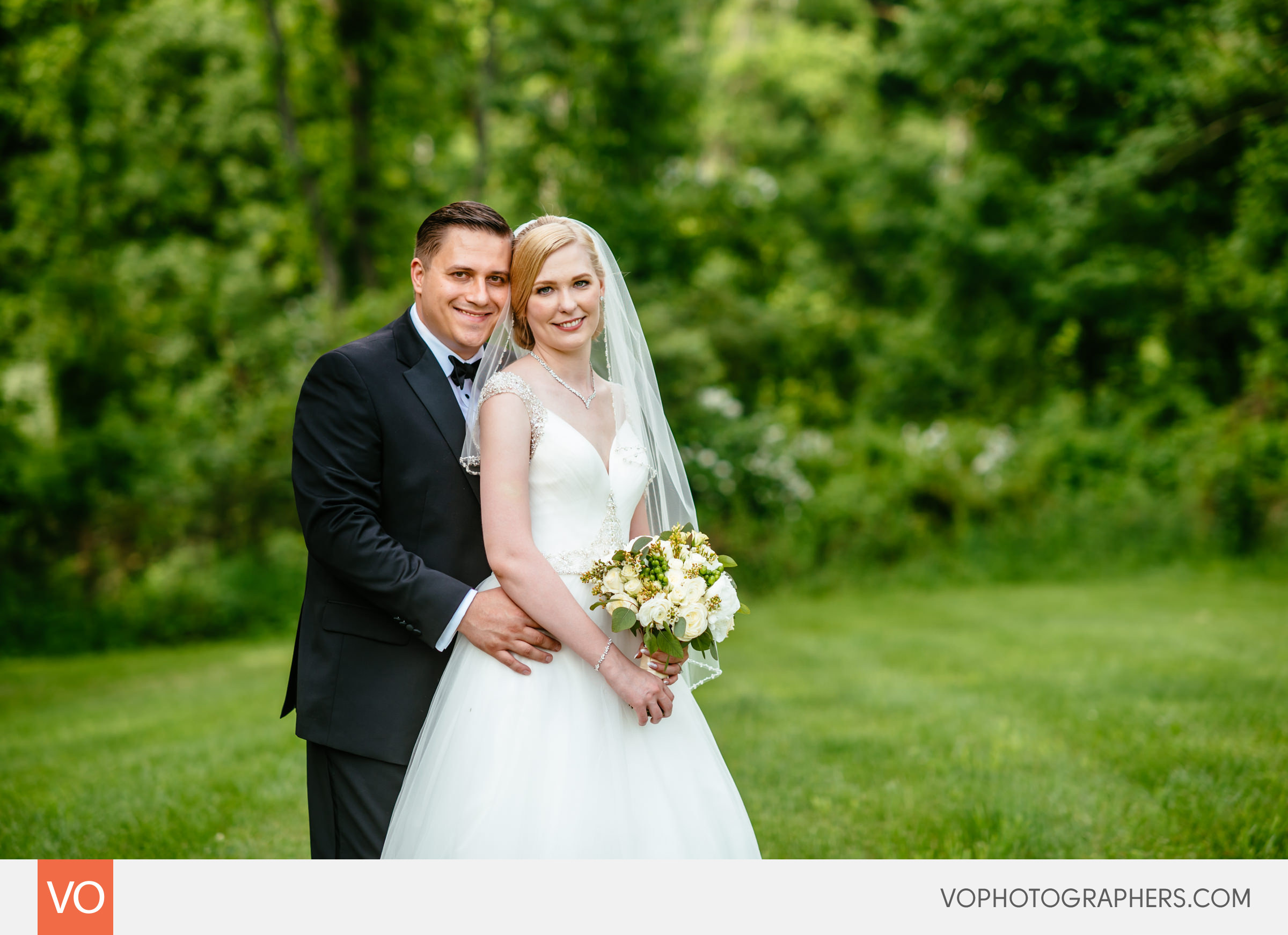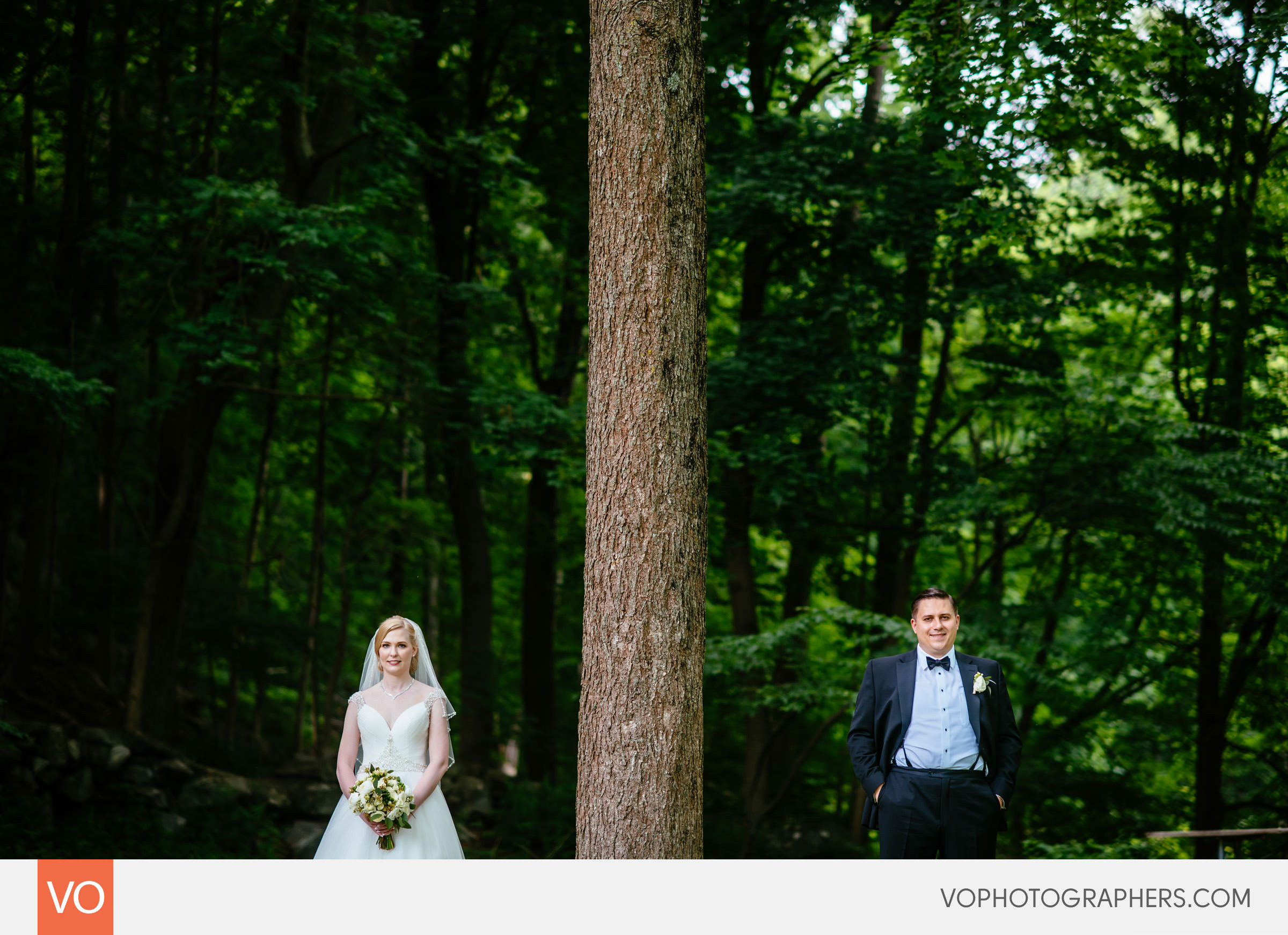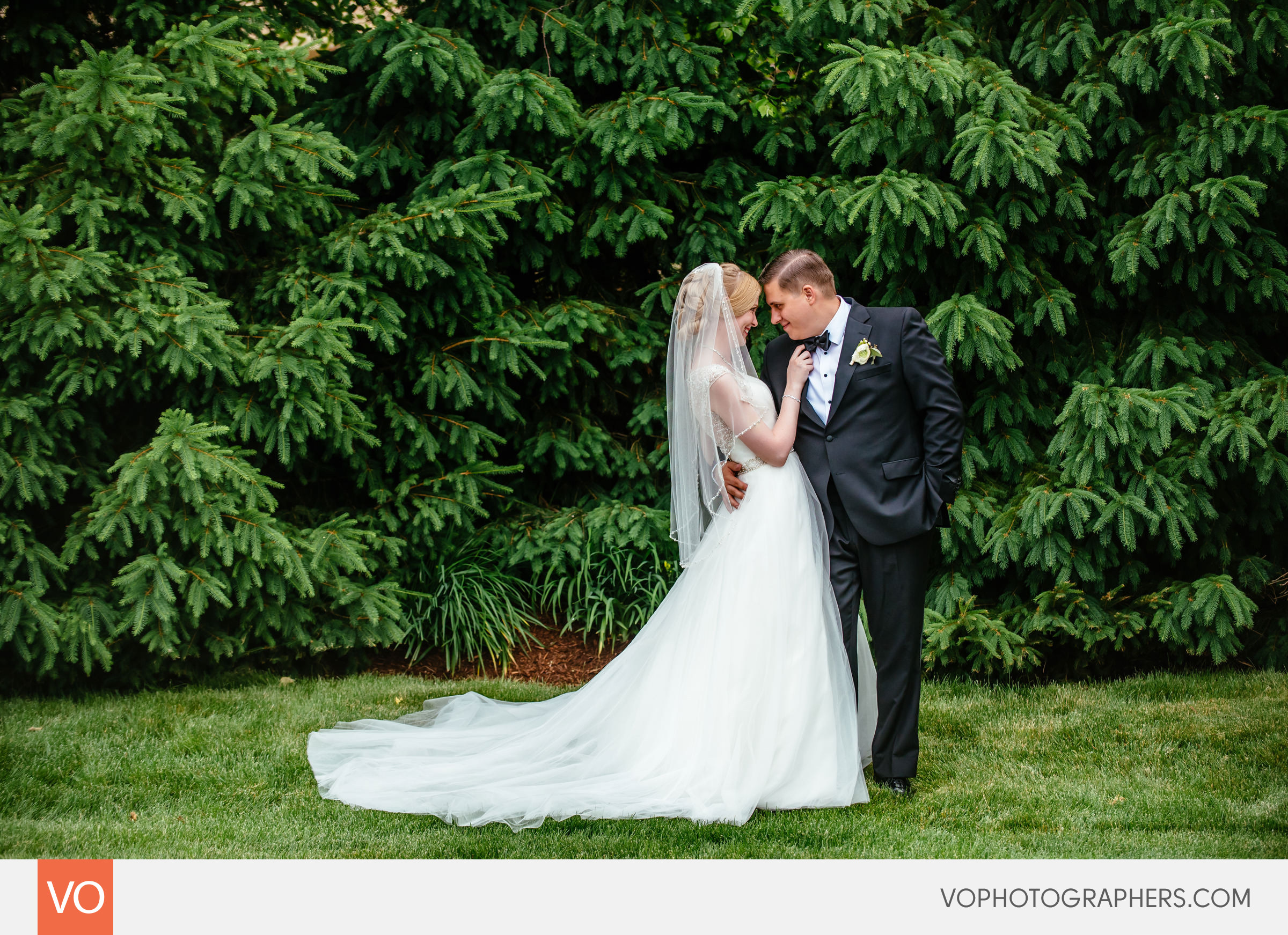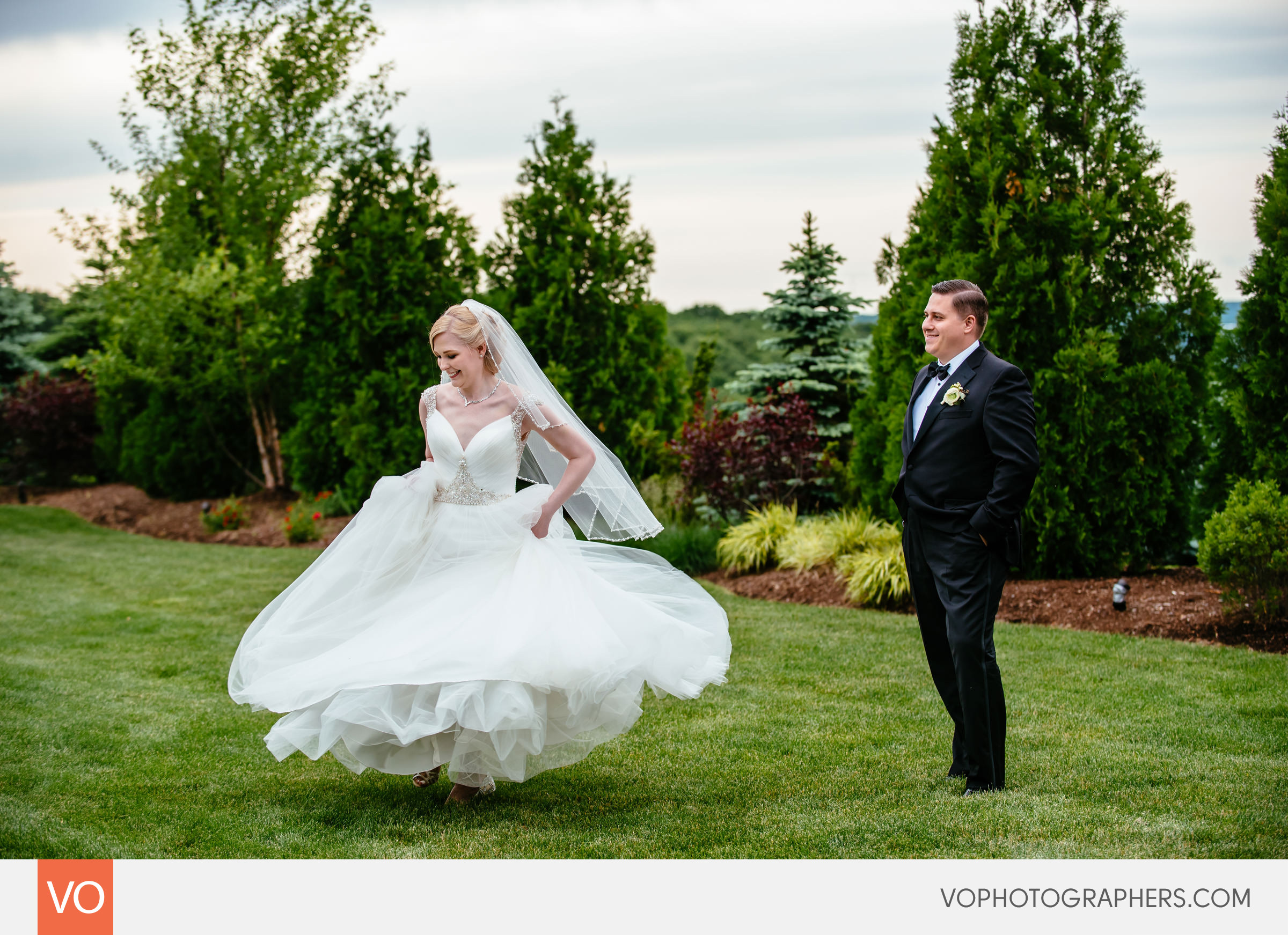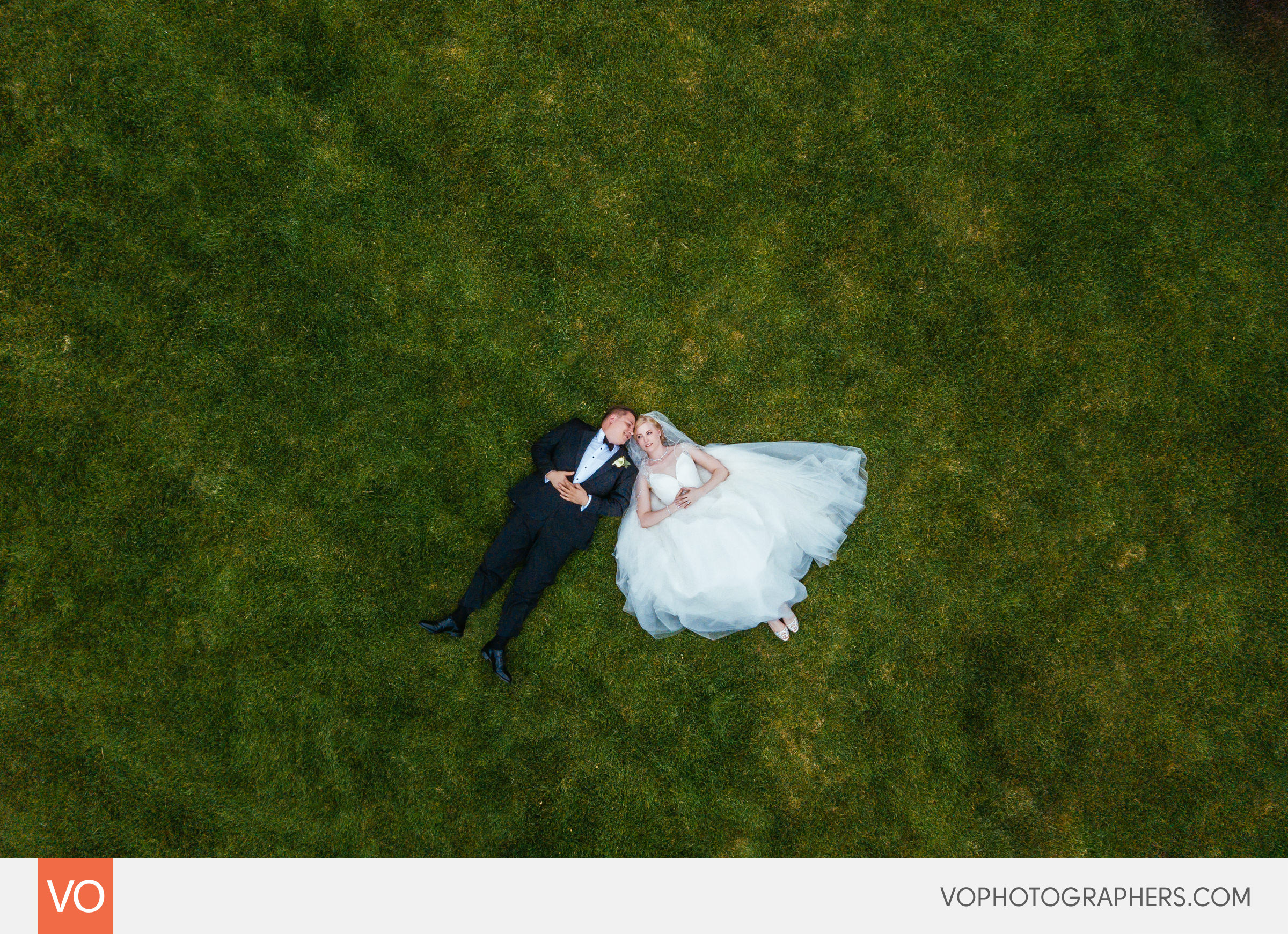 Obligatory drone shot at Aria!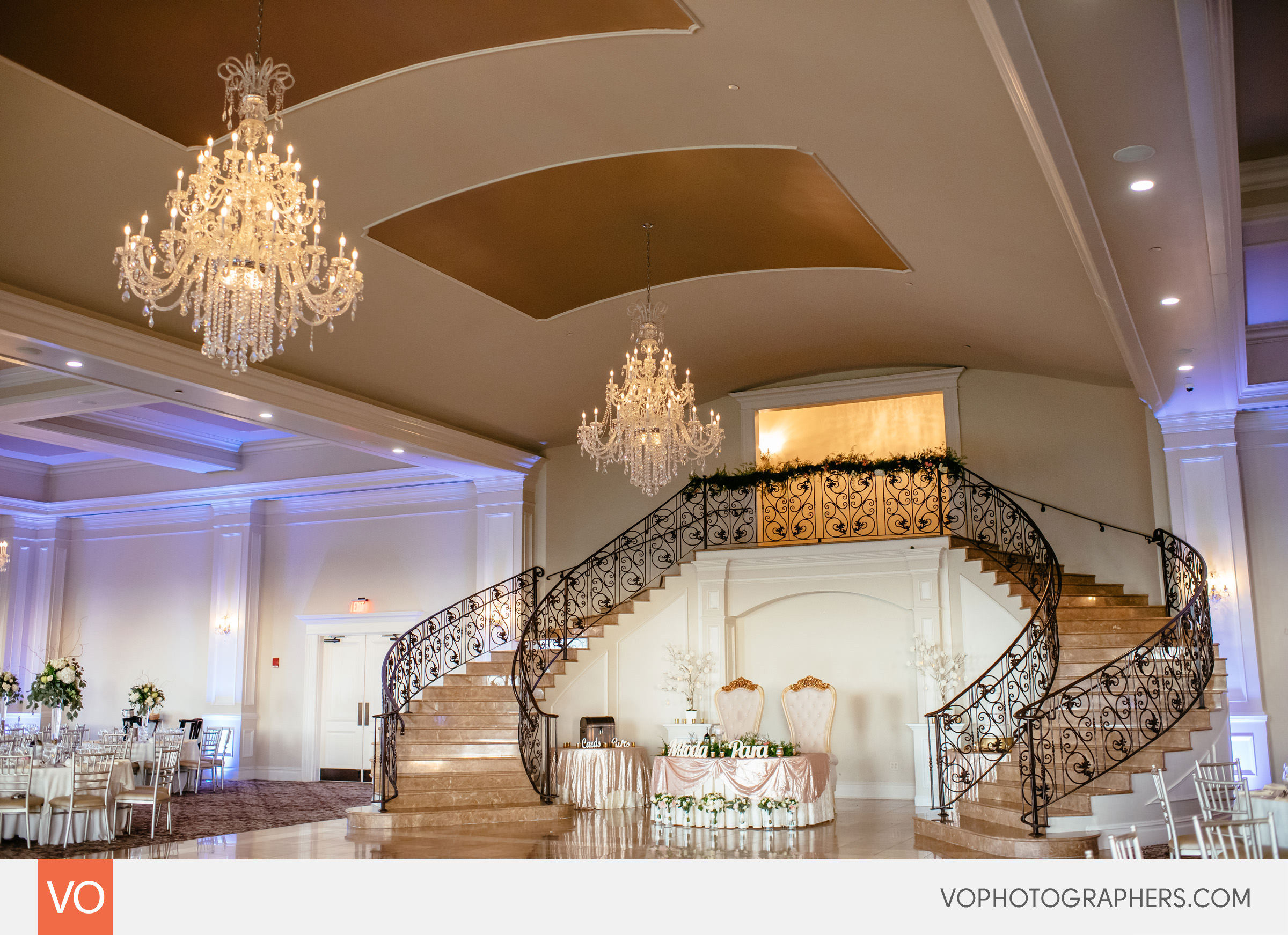 One of the ballrooms at Aria in Prospect.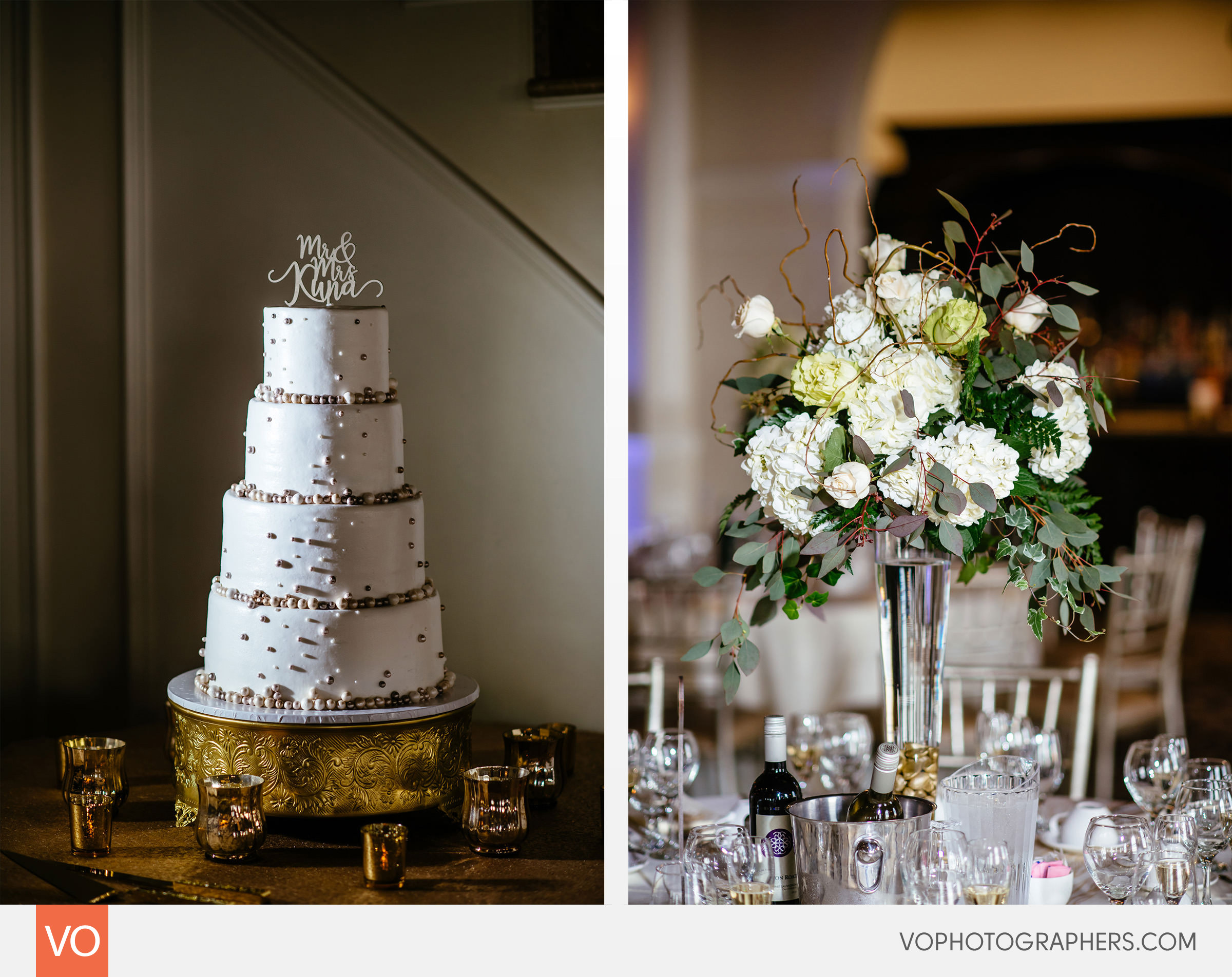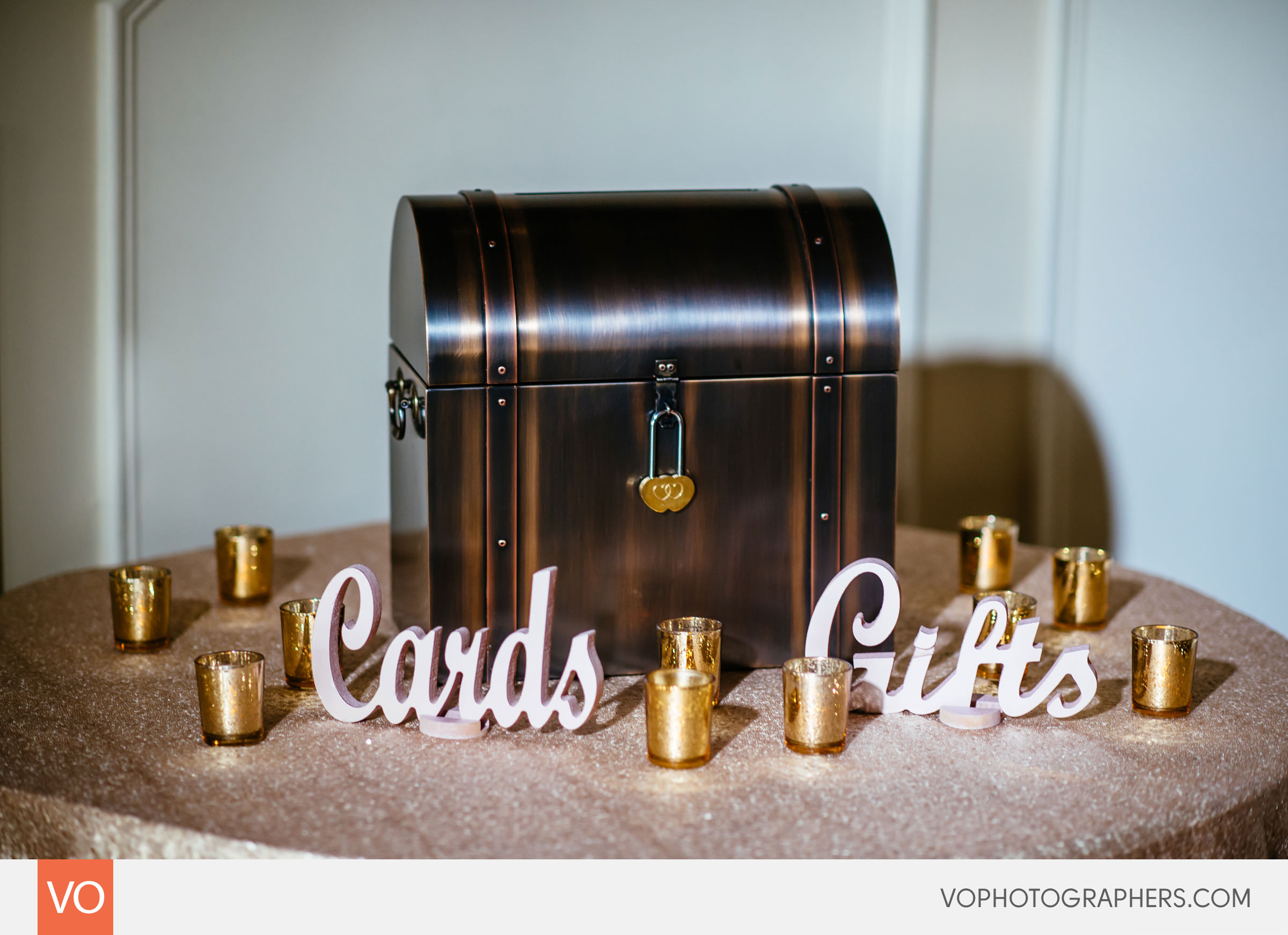 Custom made gift box!.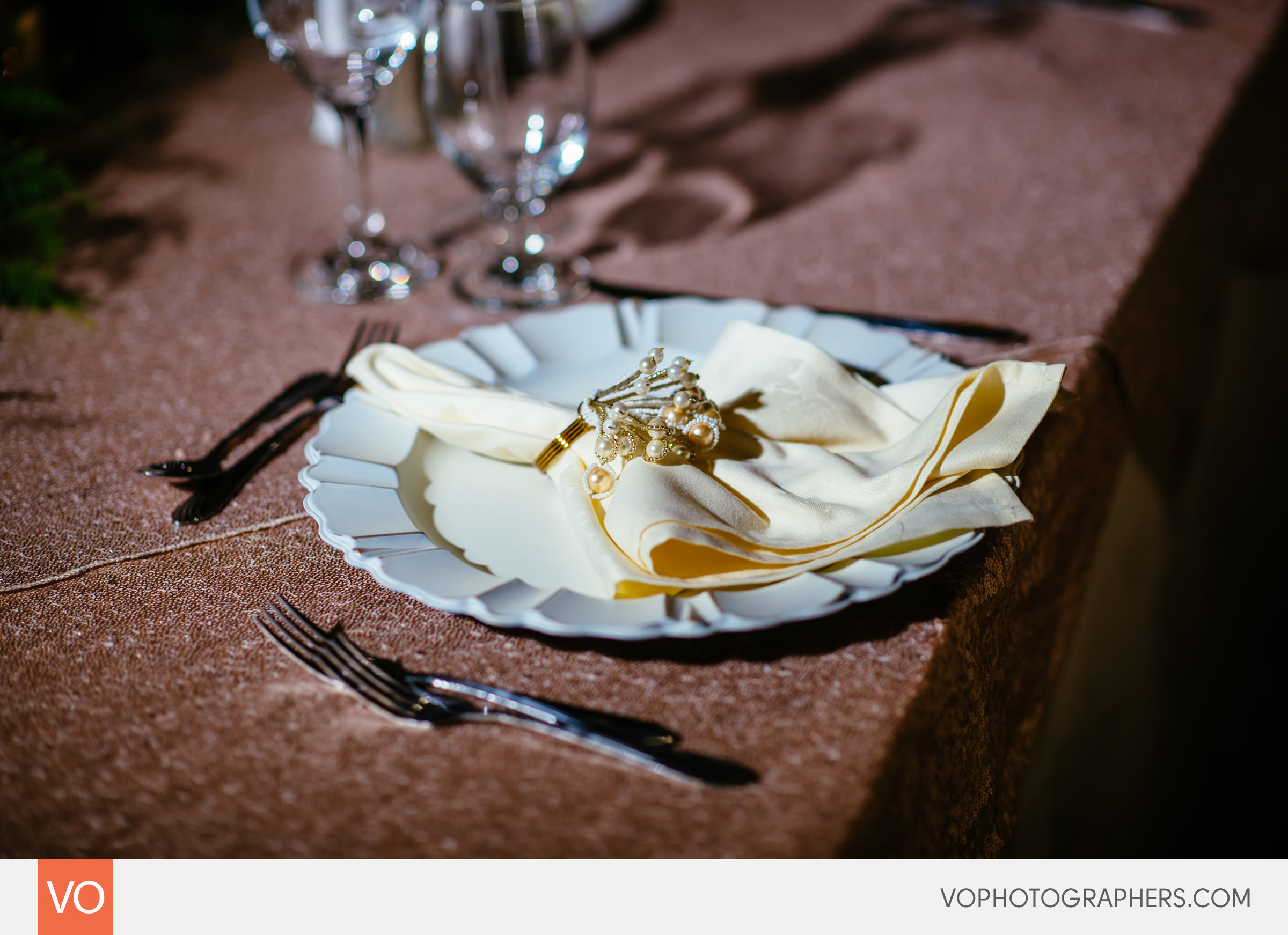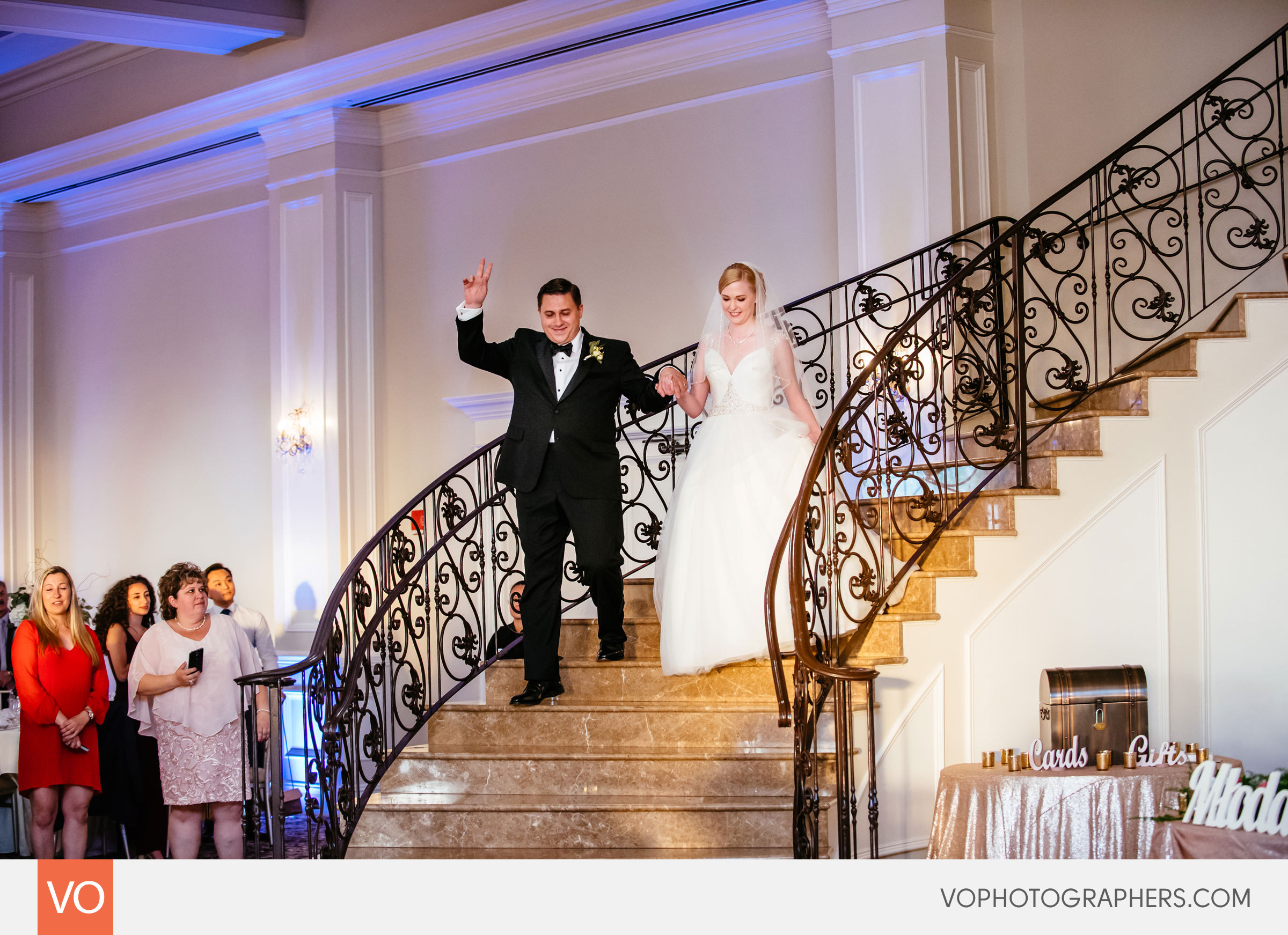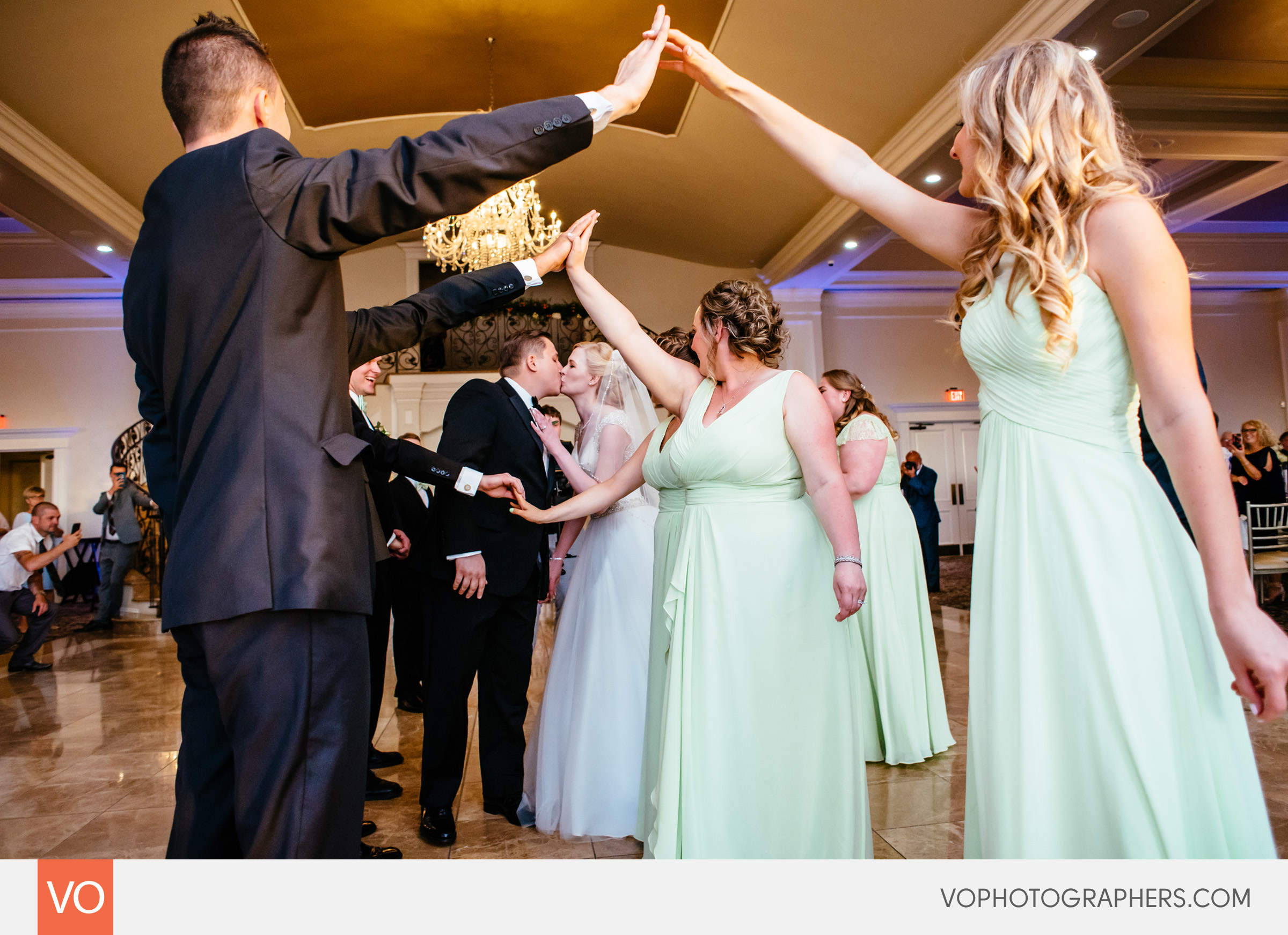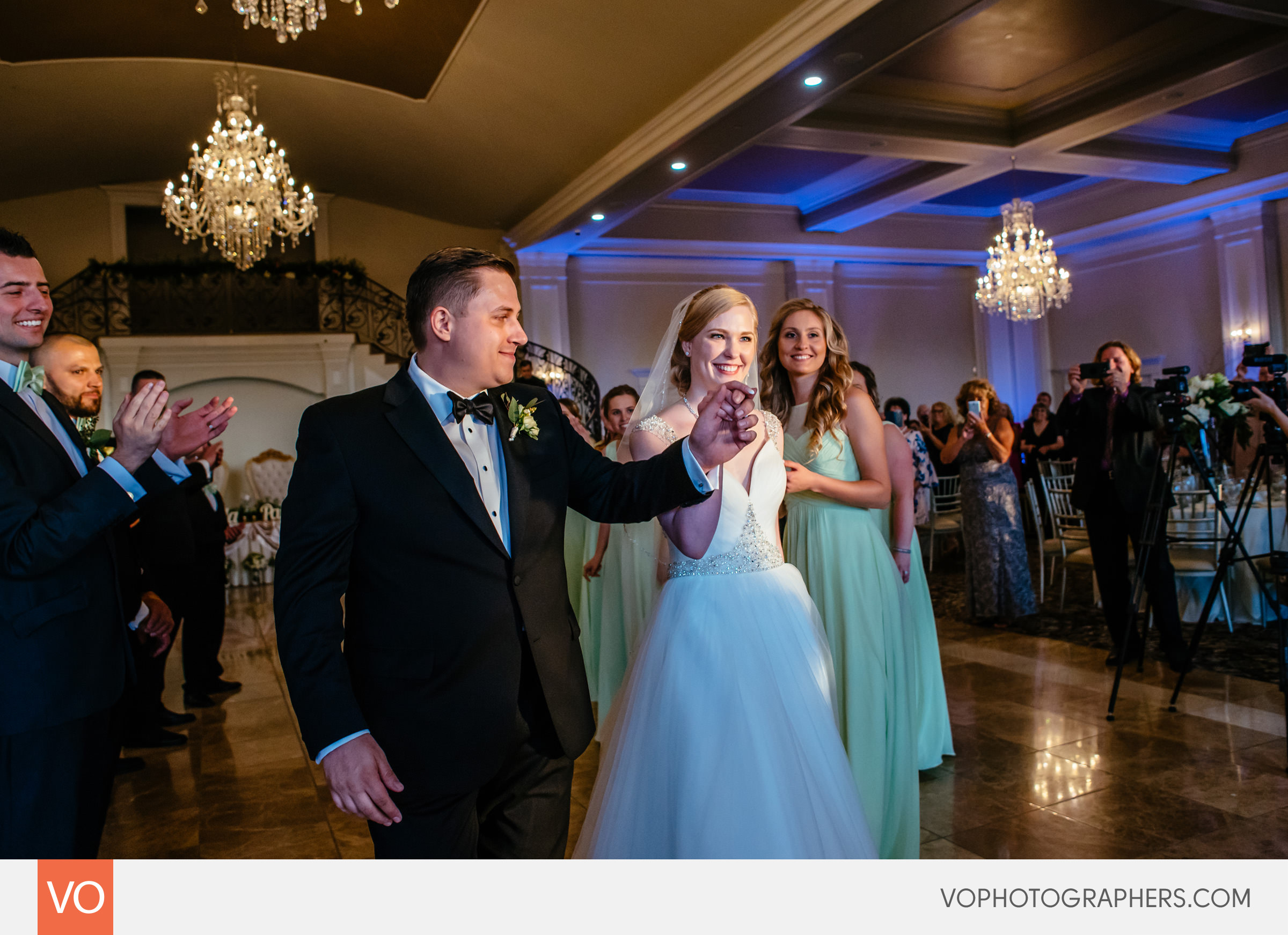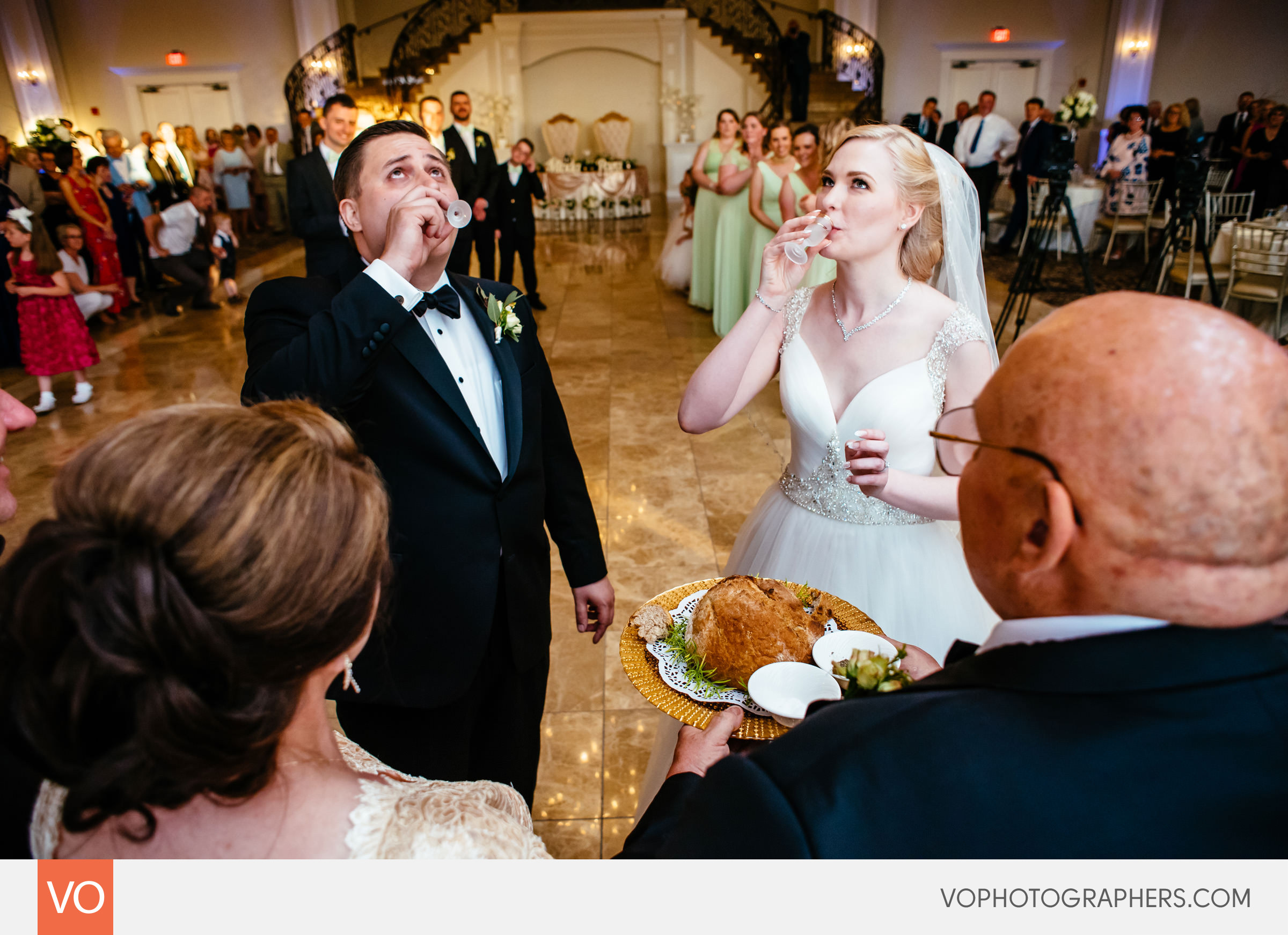 Some polish traditions. Parents welcoming Bride & Groom with bread and vodka  😉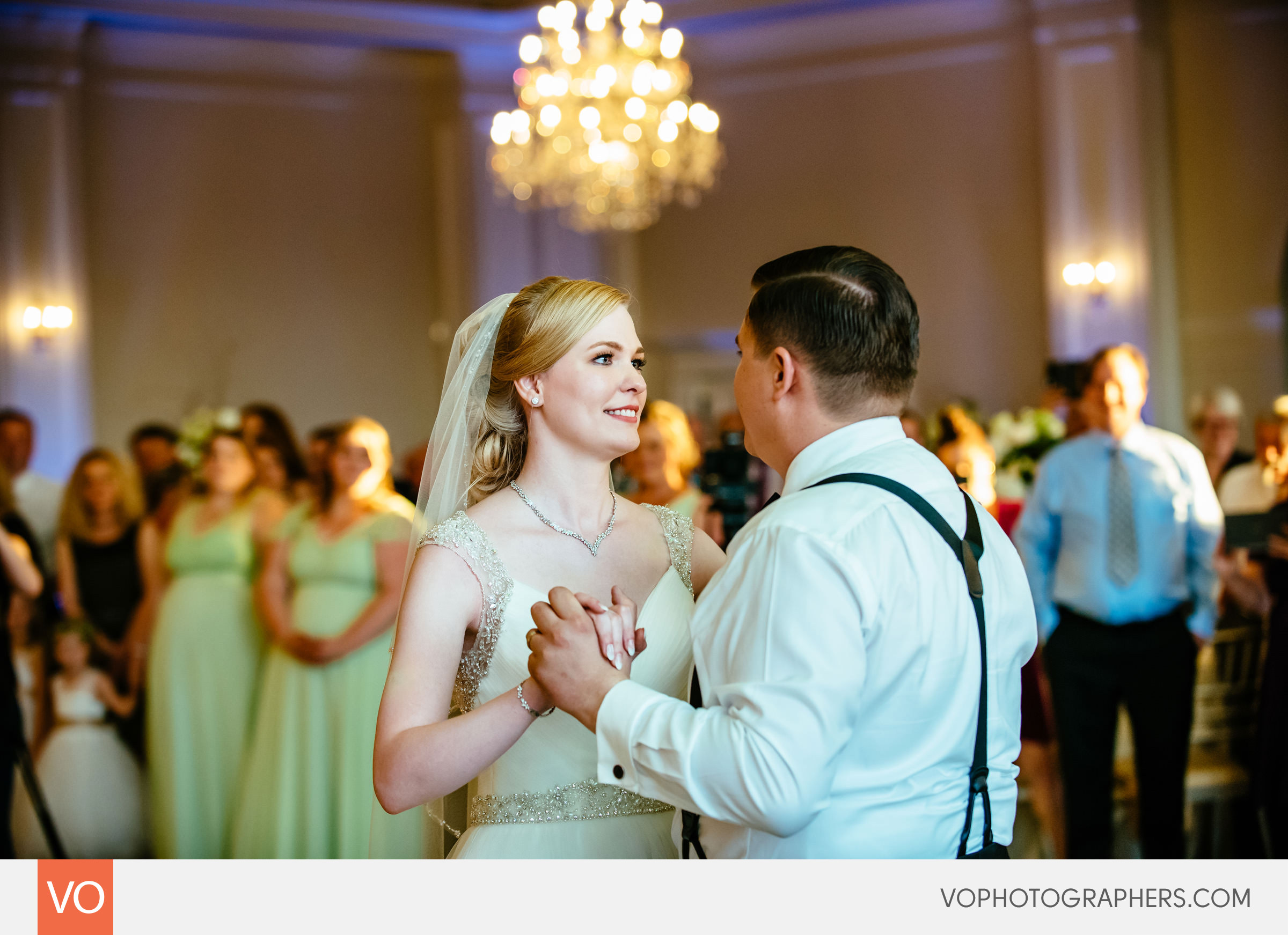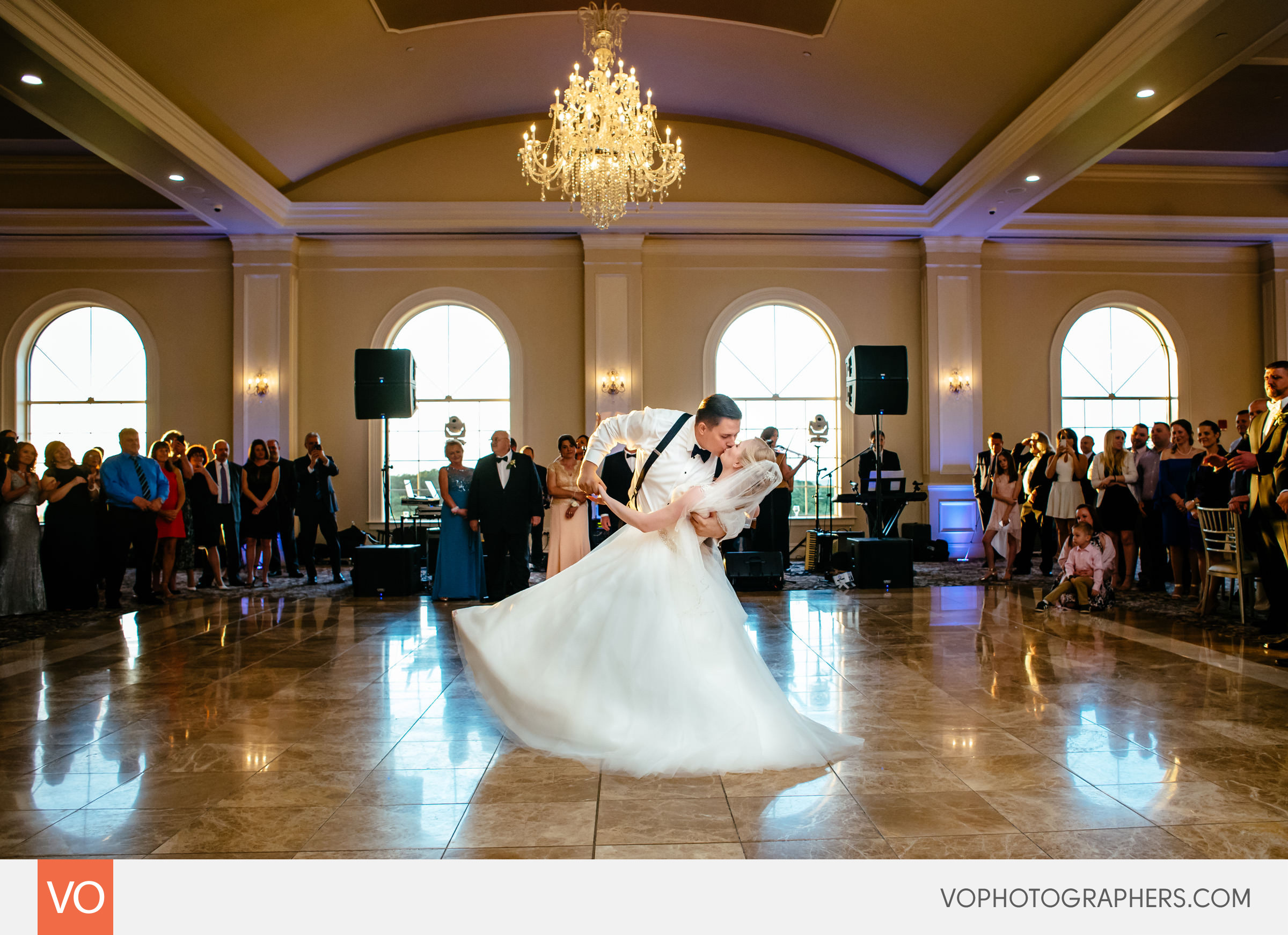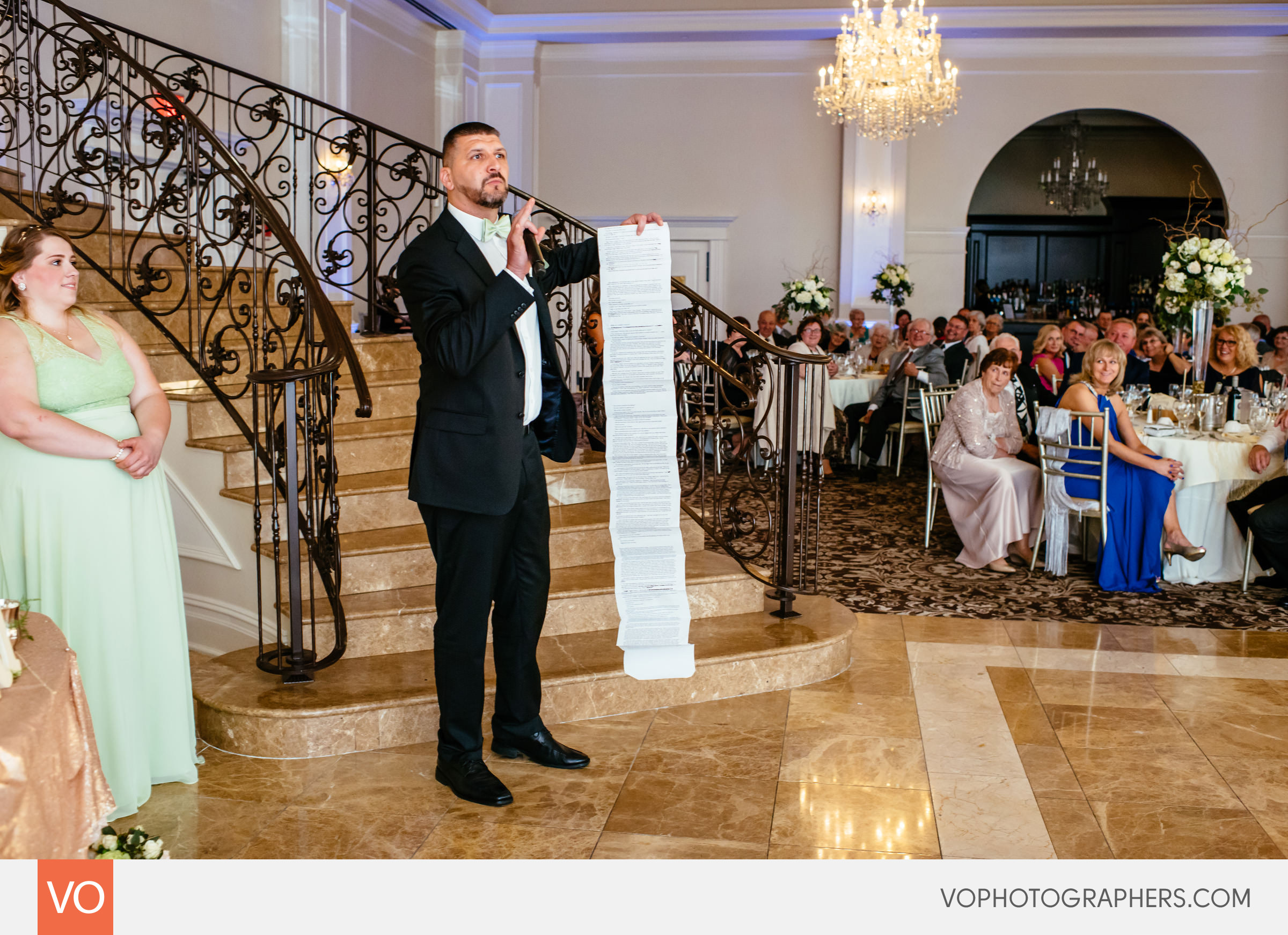 This speech will only take a second.