Sometimes you just know that wedding will be amazing. This was the case with Amanda and Rob's wedding at the Lace Factory. This couple is just filled with positive energy. You can't catch any of them with a frown on their face, no matter what. Ceremony at Essex Steam Train Station was really one of a kind. Right after the ceremony Bride. Groom and their guests took the train to their wedding venue. The Lace Factory is a gorgeous place with a rustic look and feel. The couple loves to travel, and they incorporated a lot of hand made DIY elements. Scroll down to see the all images. Once again congratulations Amanda + Rob! Your wedding was awesome!
Huge thanks to Amy from Champagne Events, who helped to plan this special day, and made sure everything went according to the plan 😉 Makeup was done by talented Caitlin from Caitlin Cotter Makeup Artistry.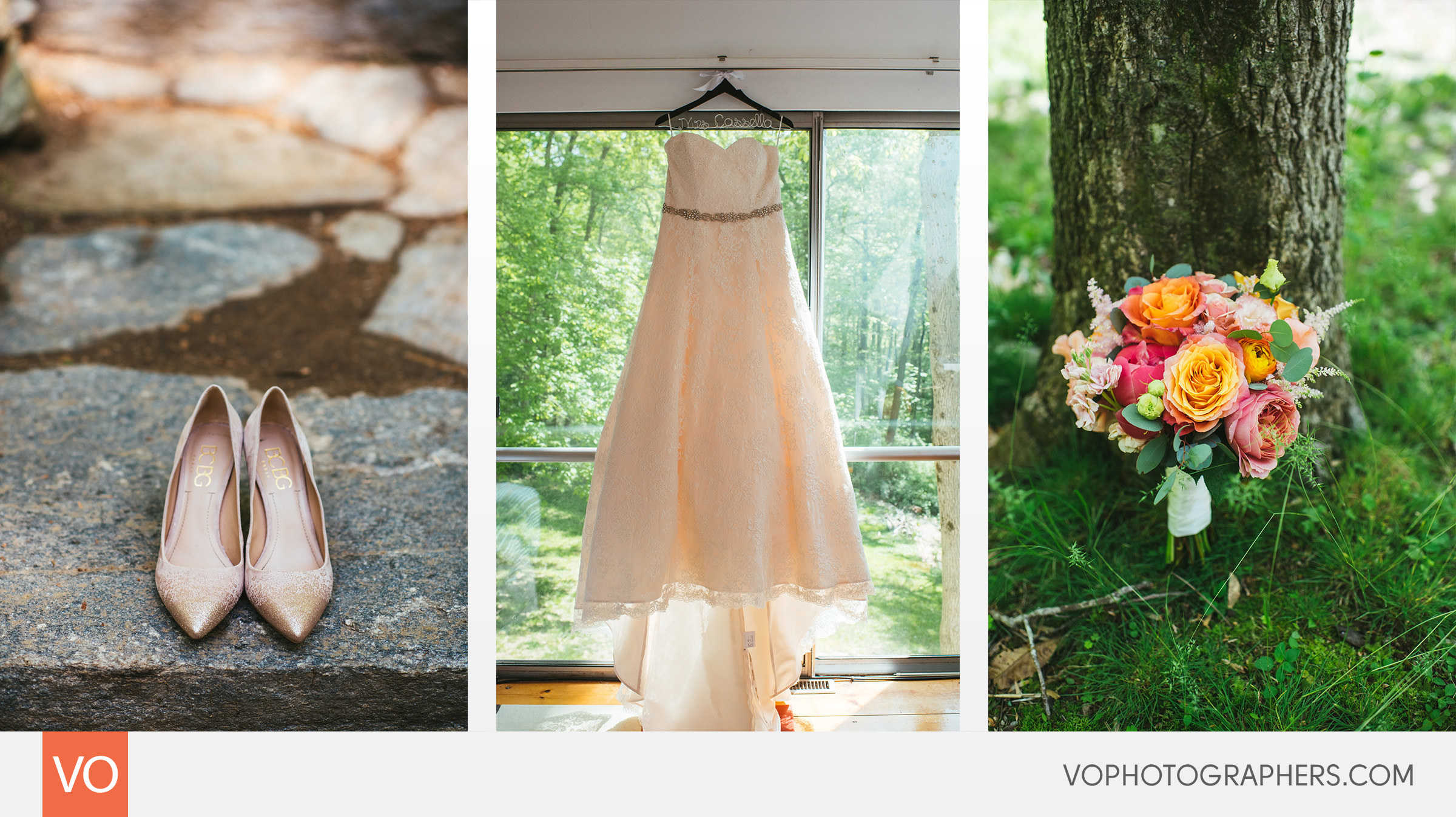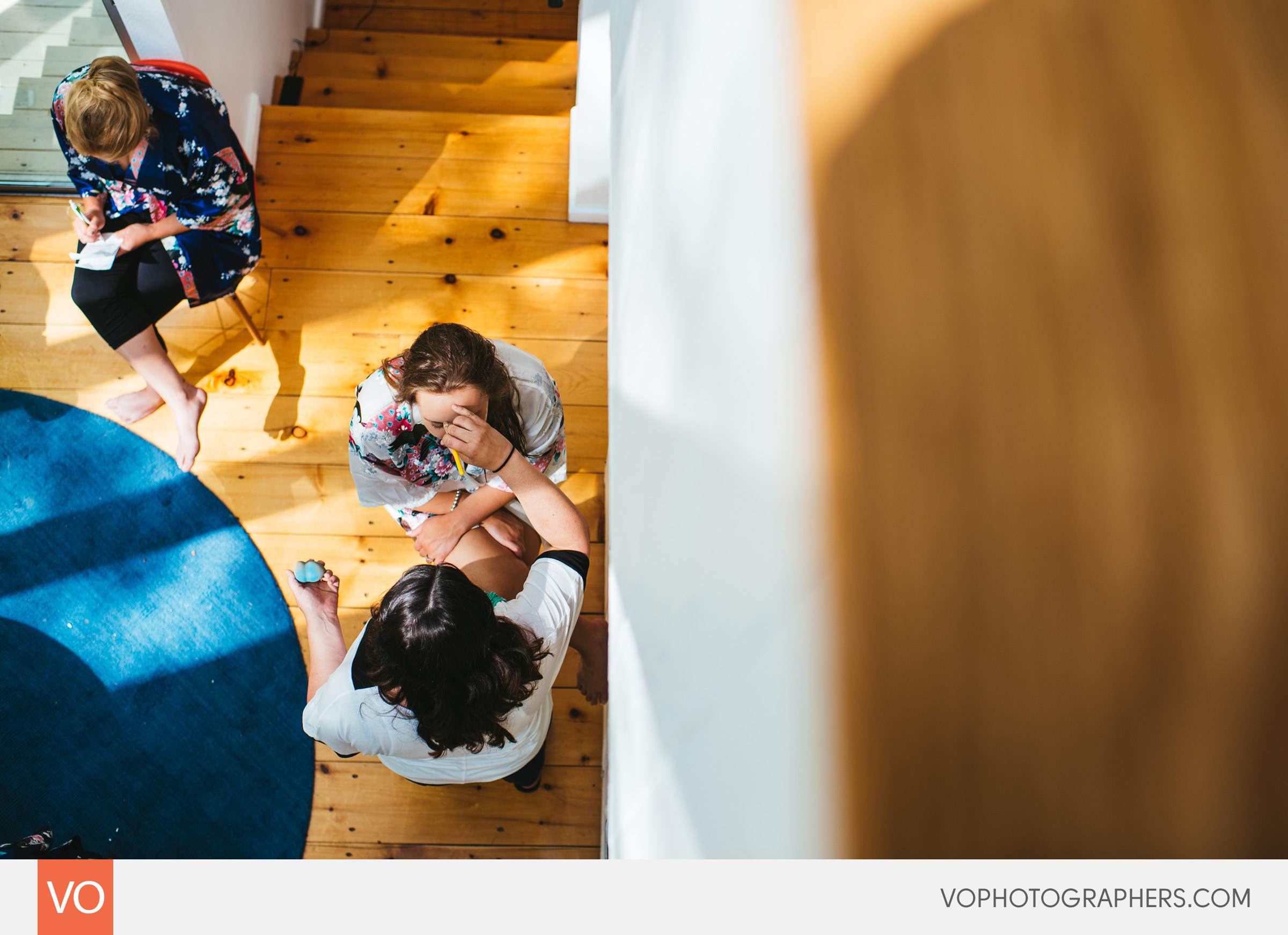 Amanda + Rob rented this amazing house to get ready for their wedding. Plenty of windows let a lot of natural light in. Bright neat rooms result in bright neat pictures 😉
Amanda was super excited to see her bridal bouquet. She really loved the way flowers were put together.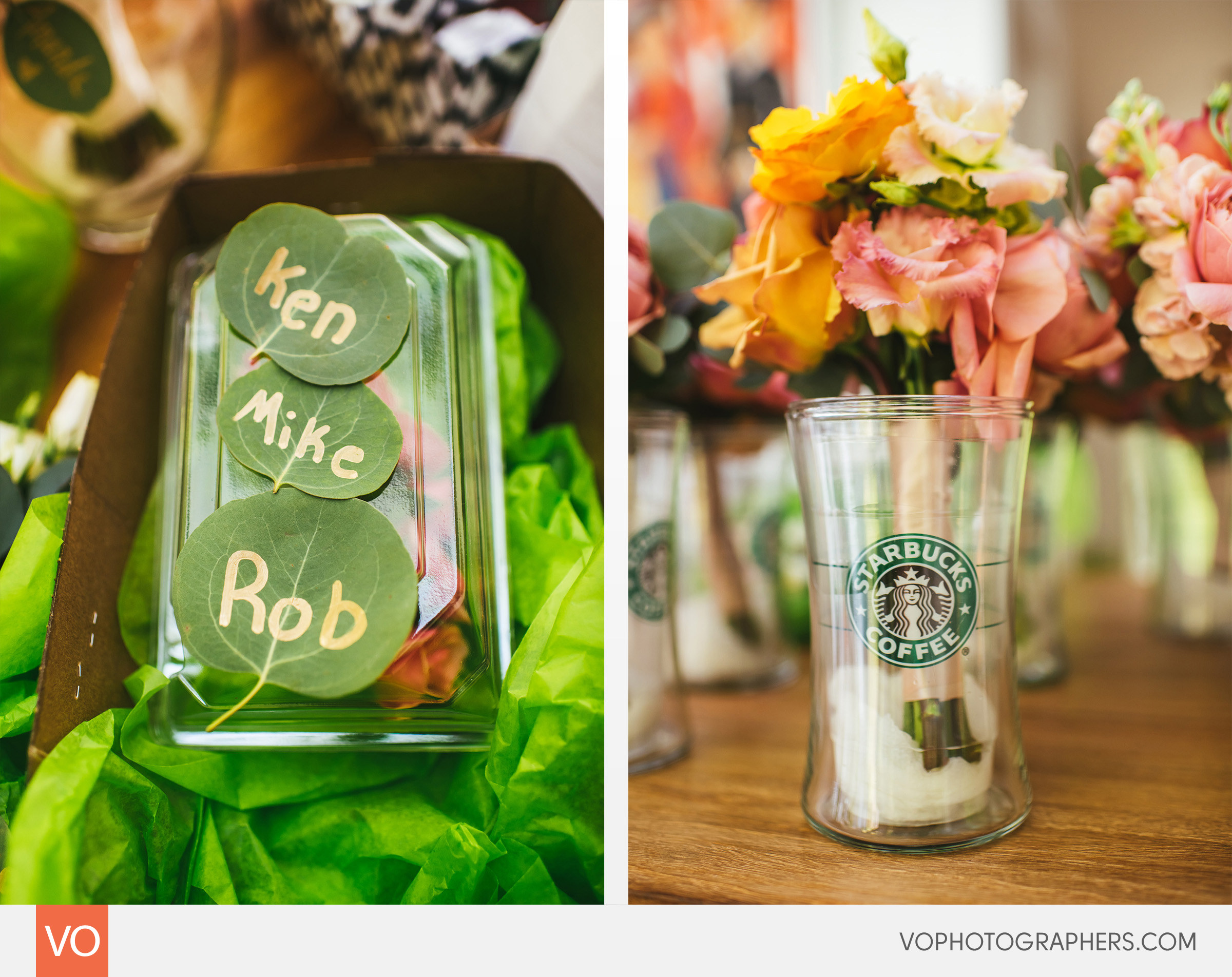 Everywhere we looked there were some do-it-yourself elements. Even name tags for the boutonnieres were created with marked leaves. And how about those vases for the flowers? Rob loves Starbucks 😉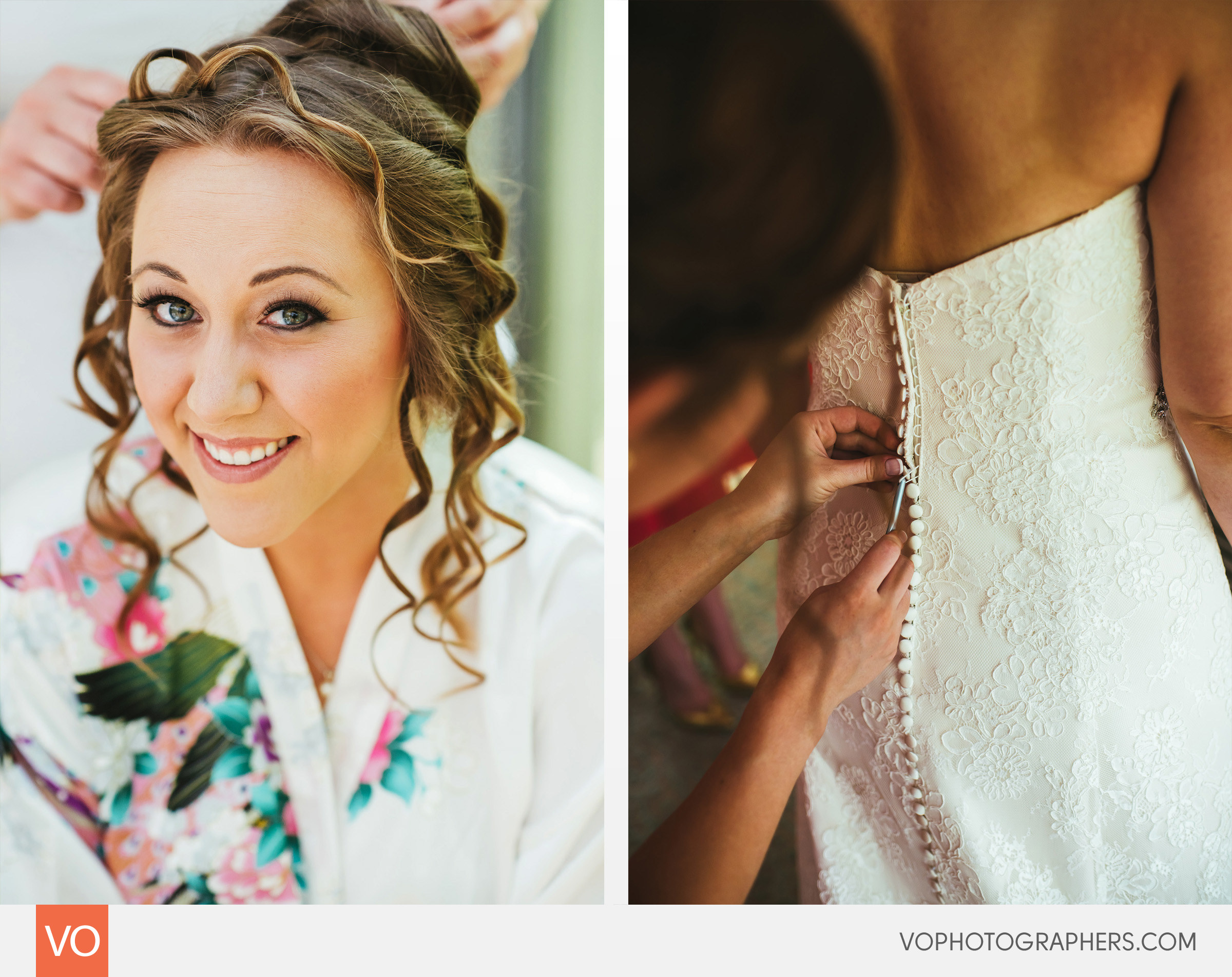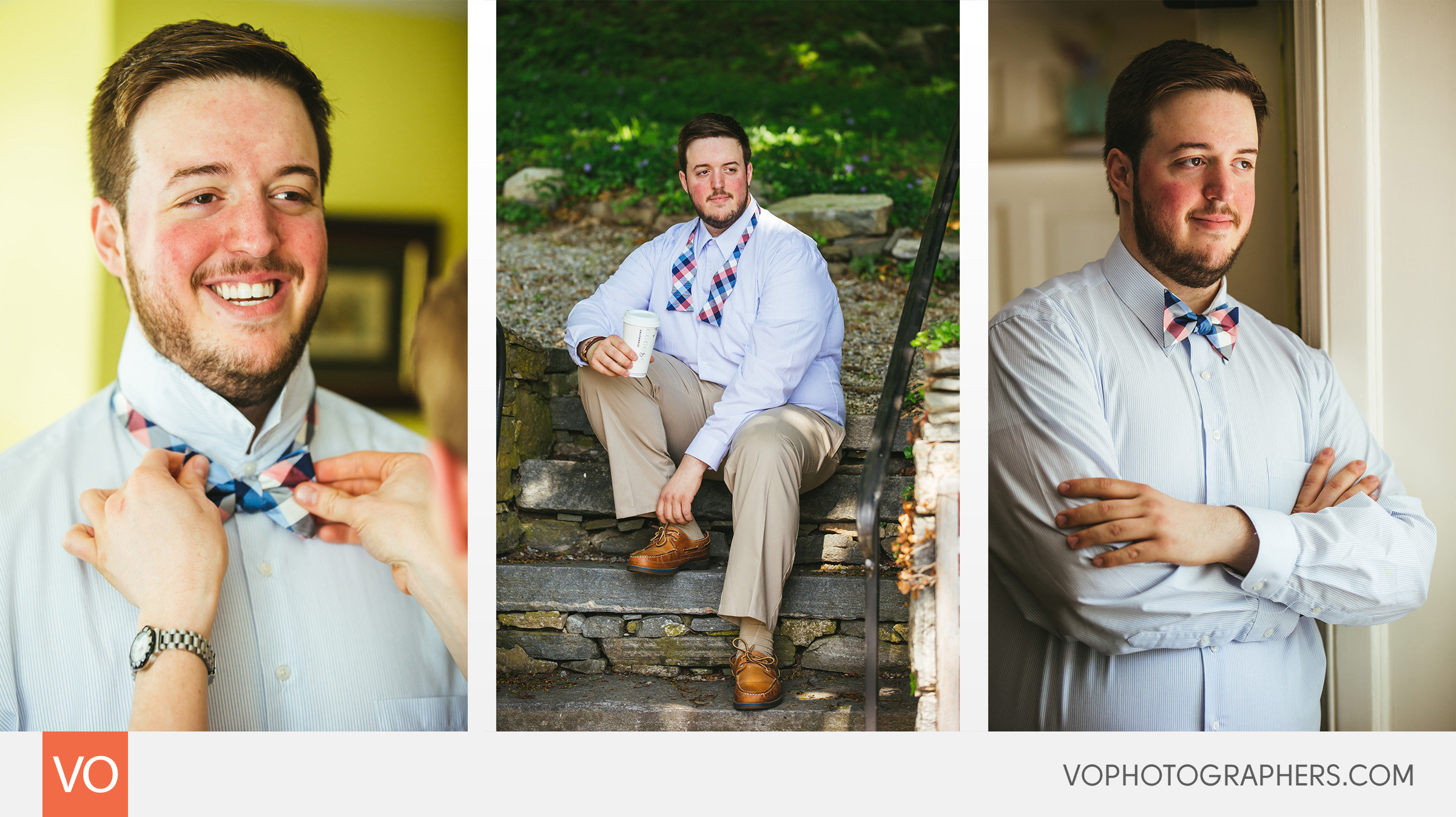 Neck ties are still most popular, but we see more and more Grooms choosing bowties. This one was quite unique!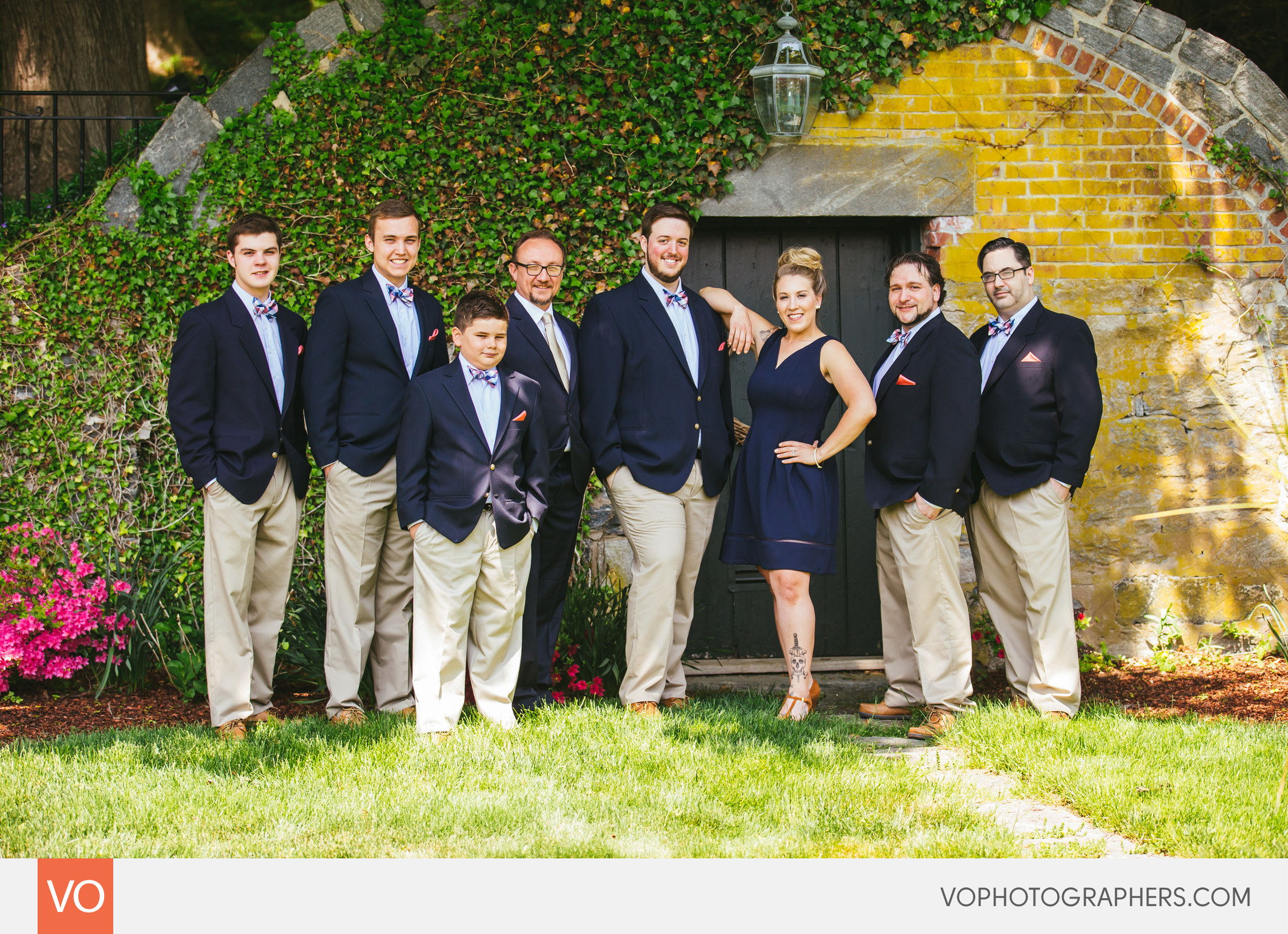 Groomsmen + groomswoman portrait 😉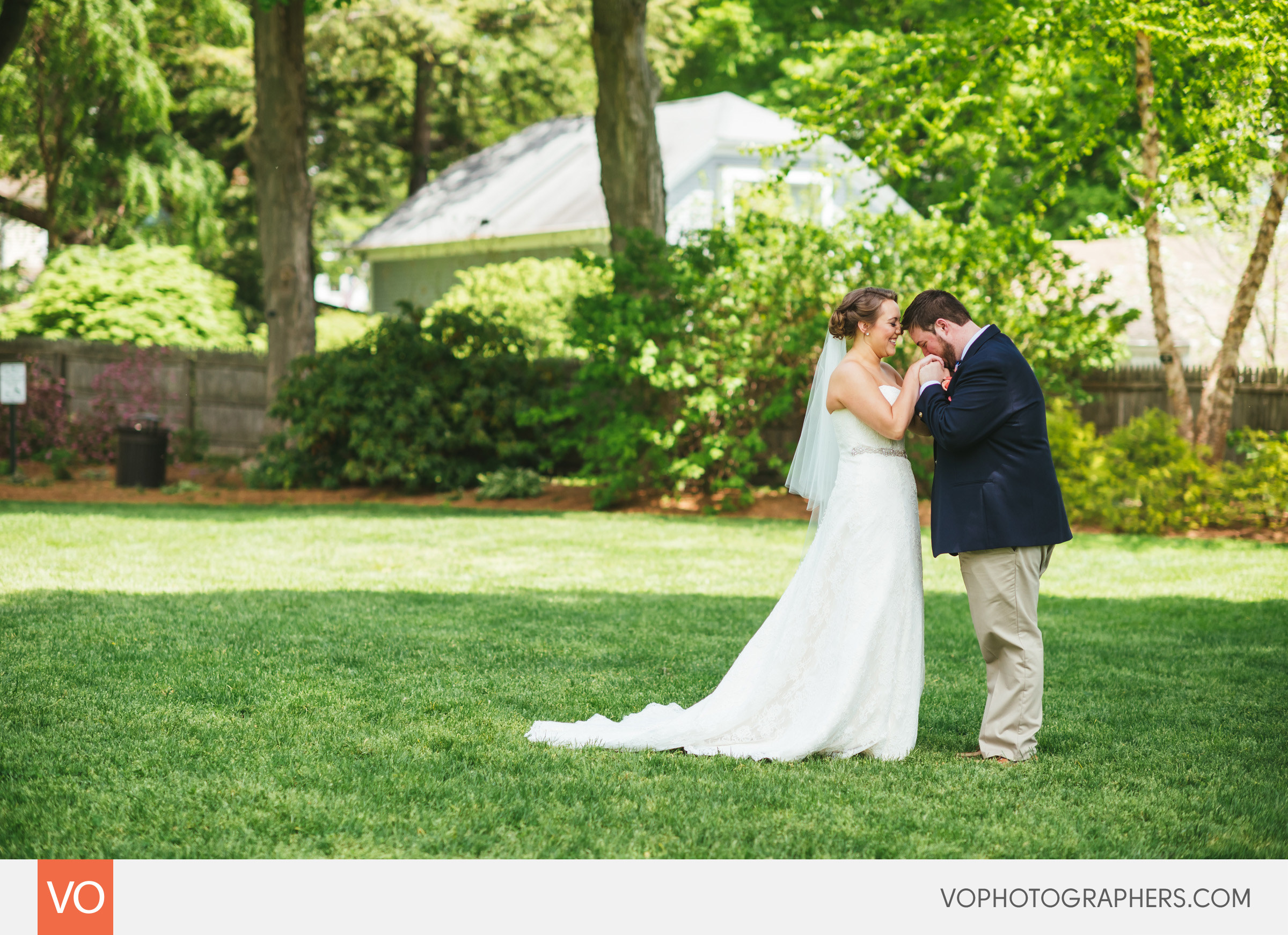 Very intimate moment for the Bride and Groom – the first look. They got to see each other before the wedding ceremony. That allowed them to enjoy the moment a little bit more. They got to squeeze each other, and spend few minutes alone. Just the two of them before the wedding day hectic timeline kicks in.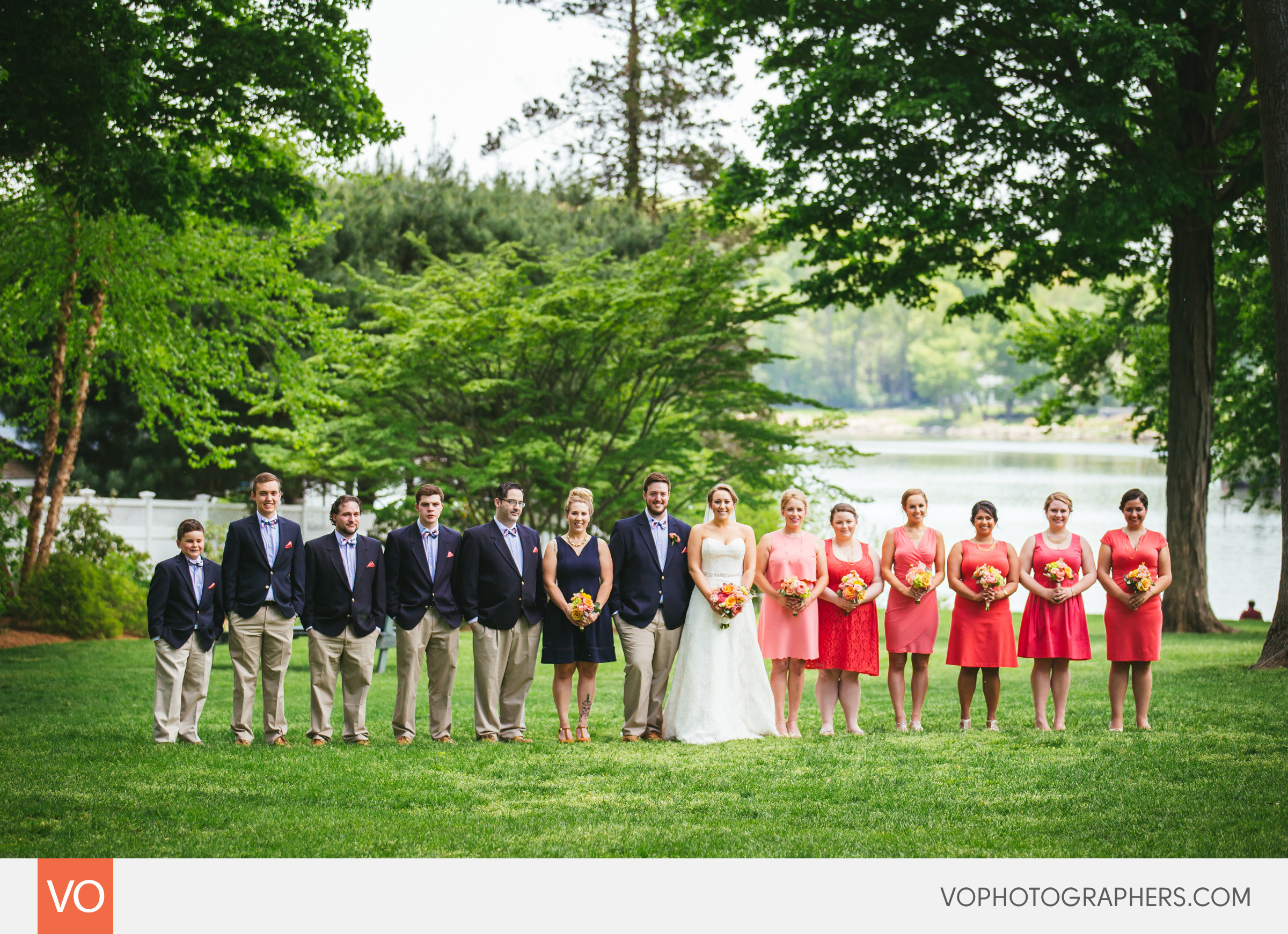 Entire bridal party portrait.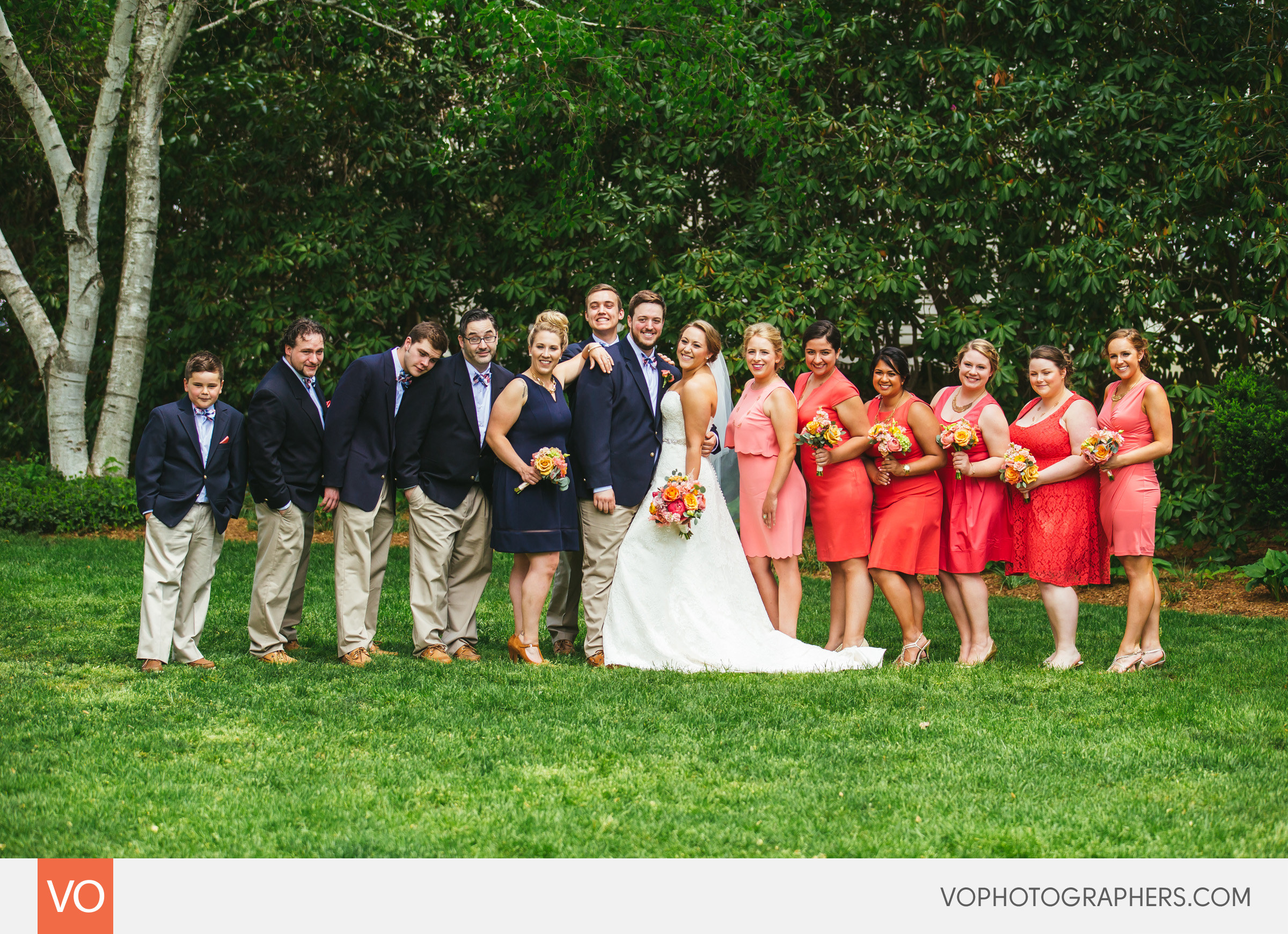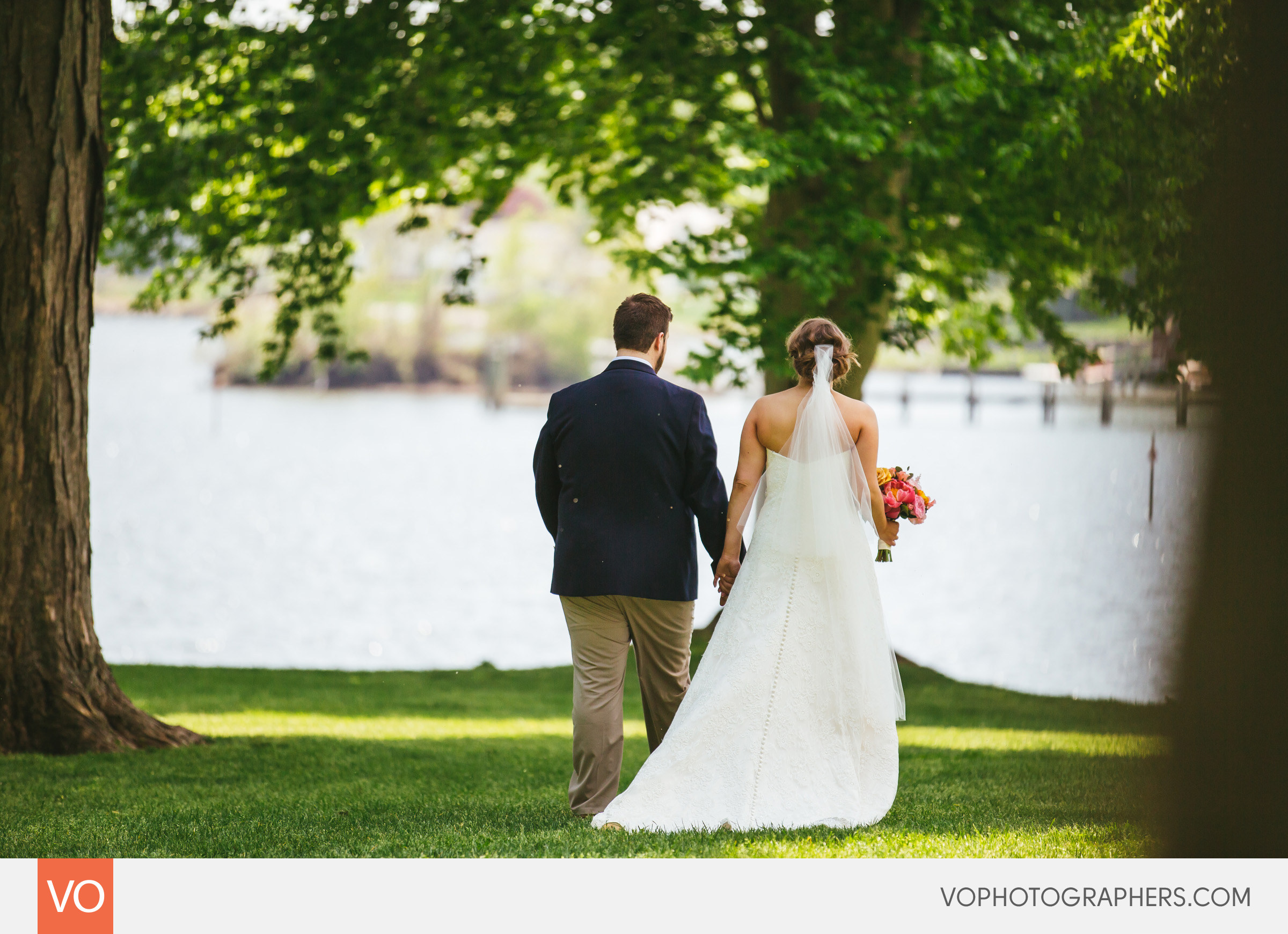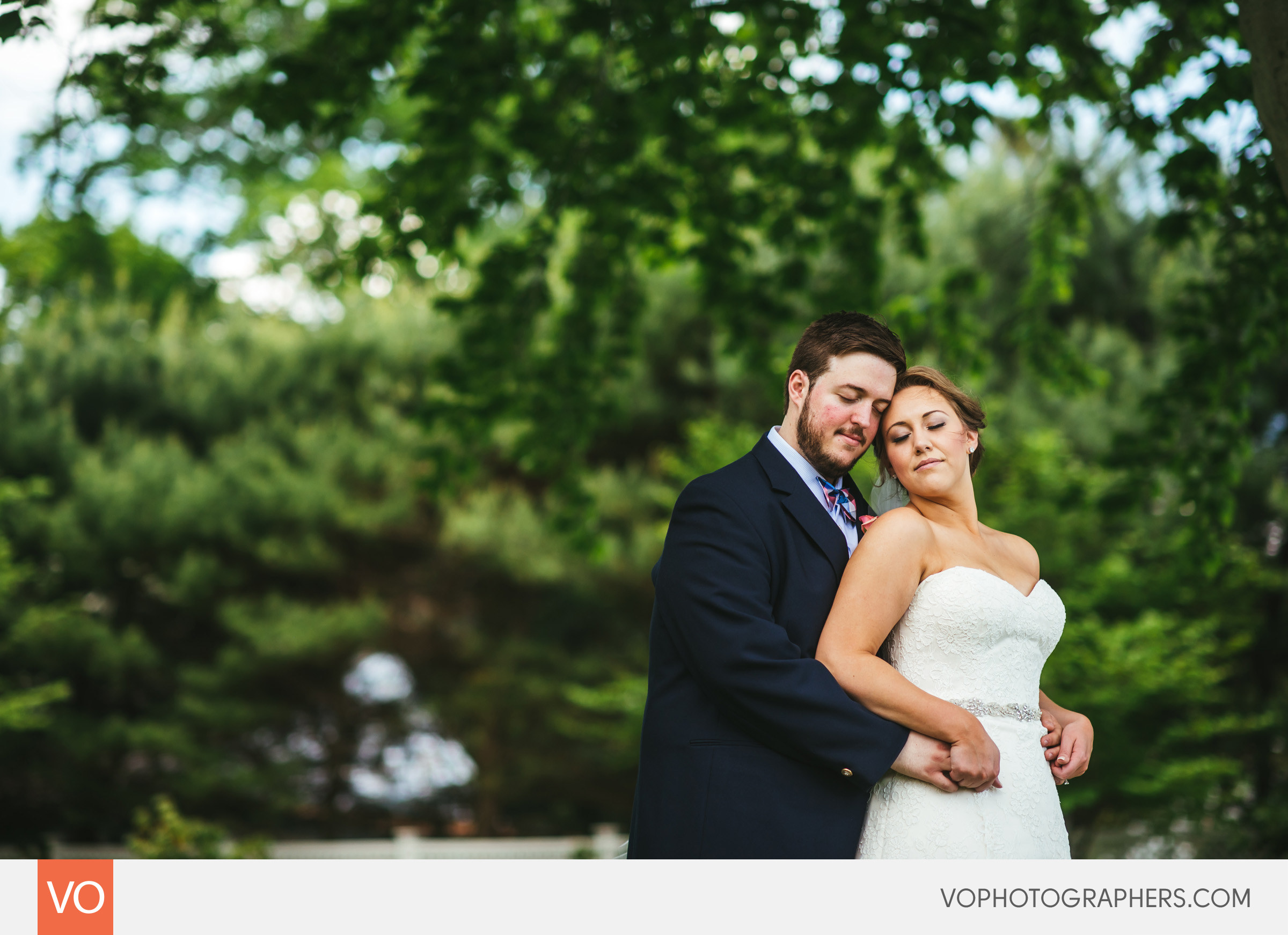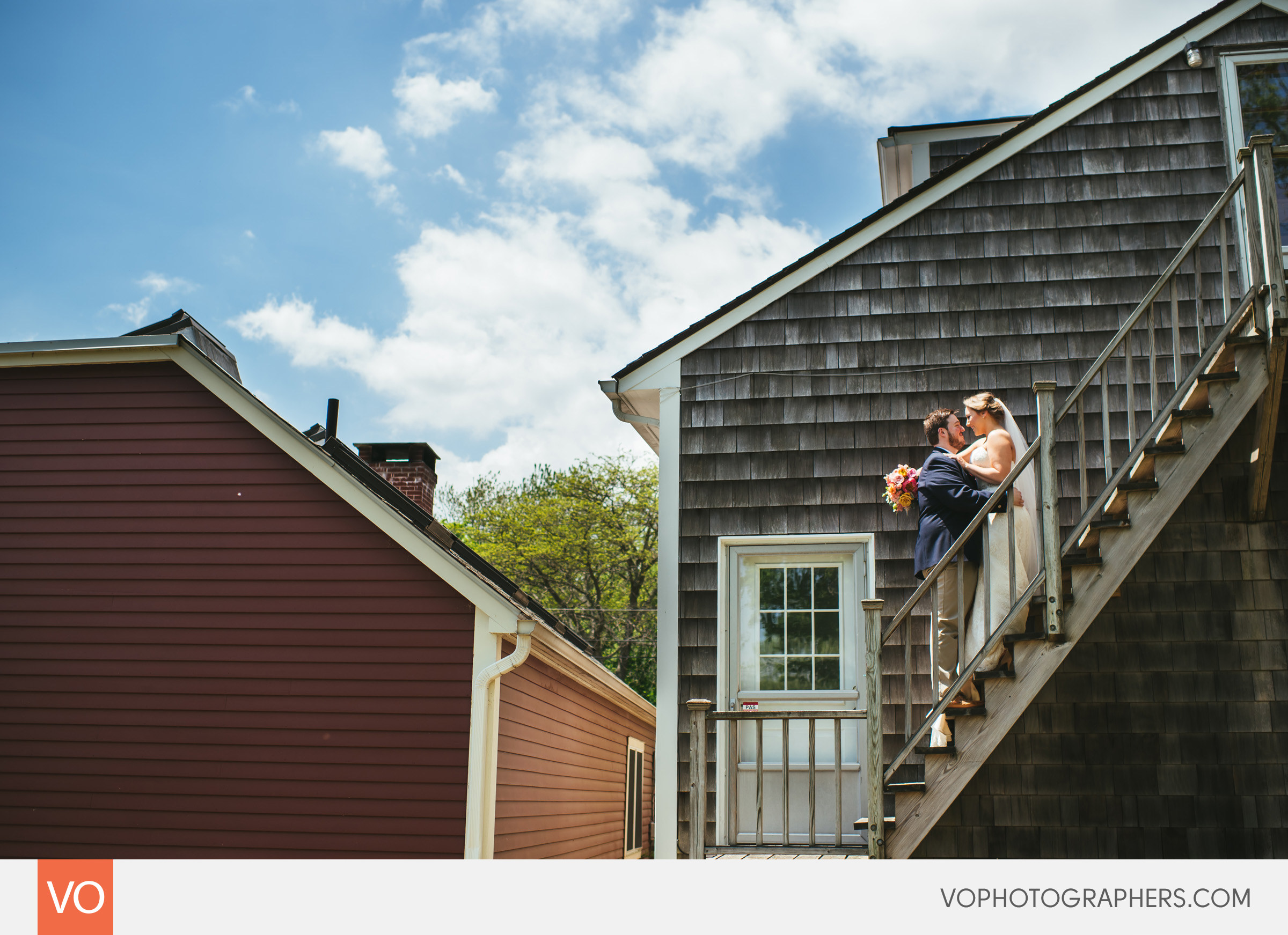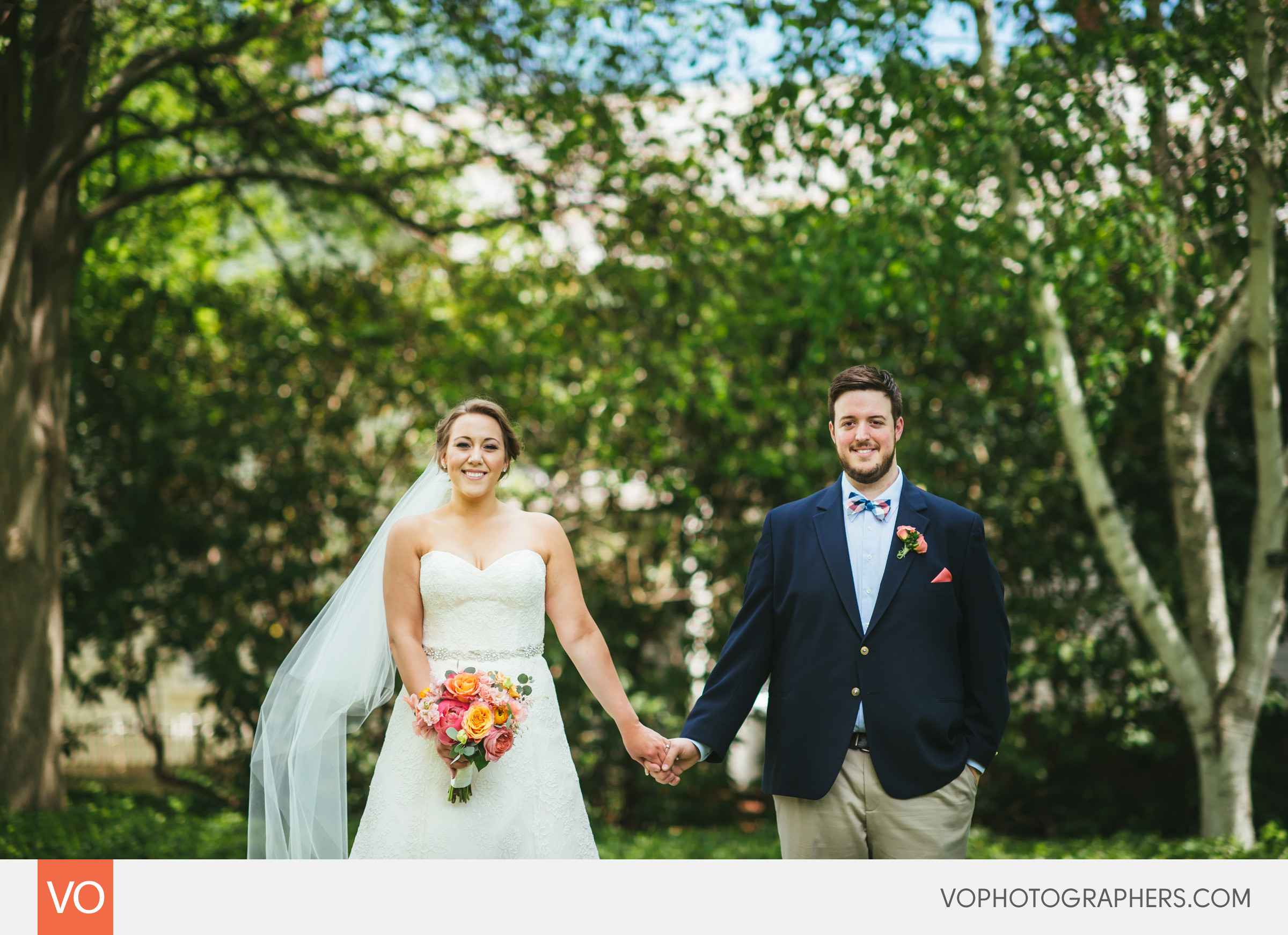 We love how Amanda's flower bouquet contrasts with her dress. Really amazing colors.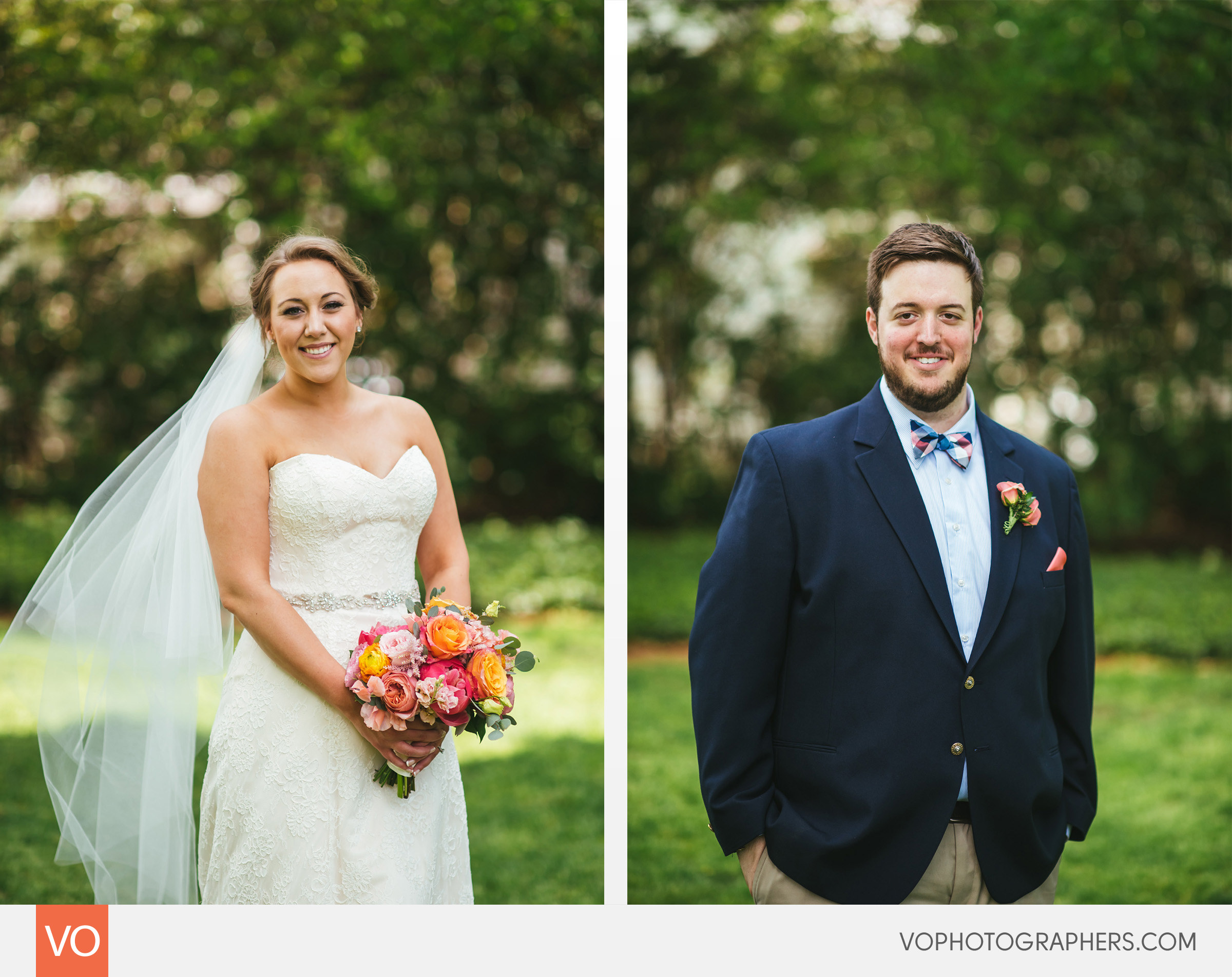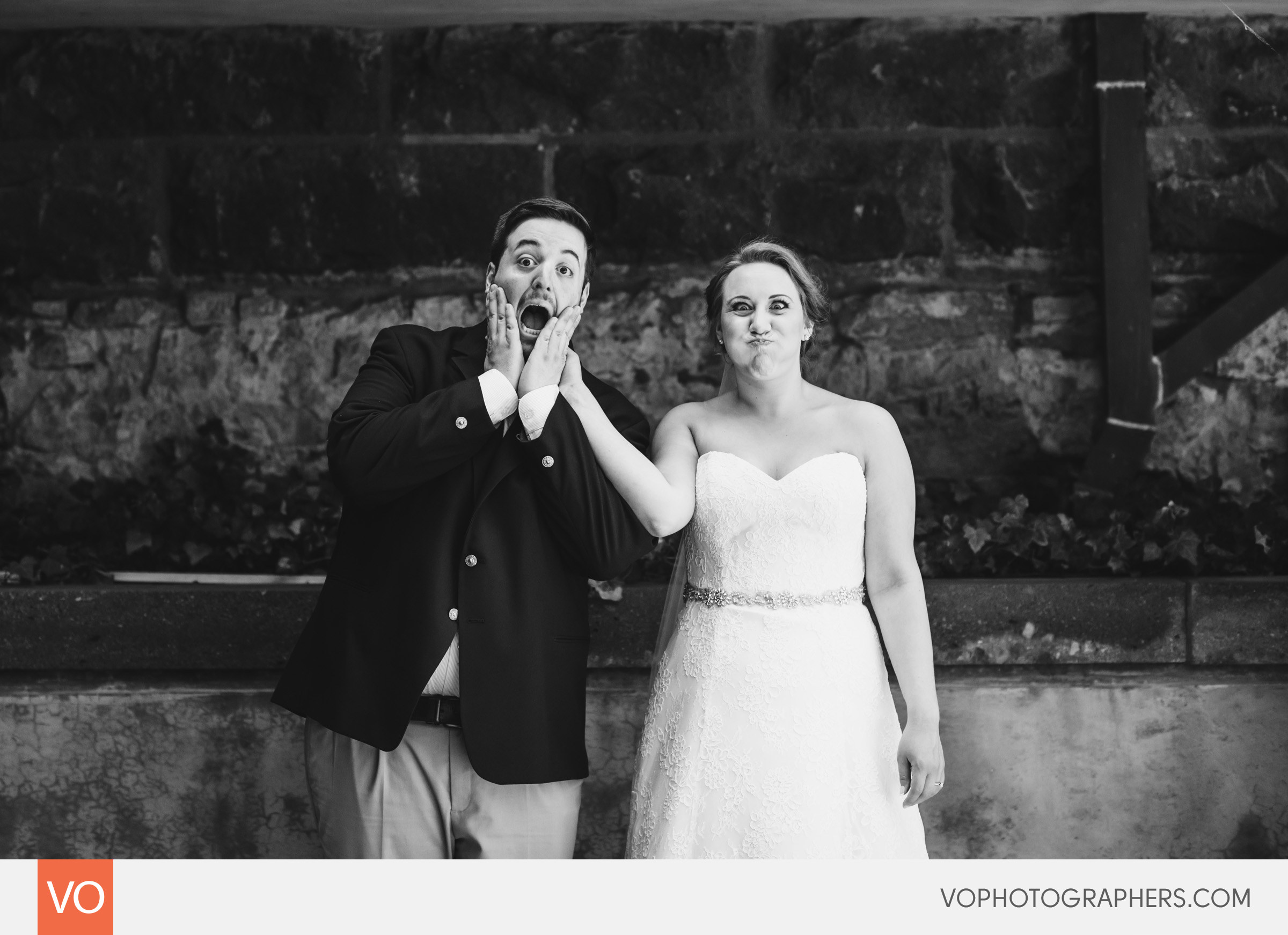 Sometimes you get to act silly on your wedding day. We love to make our couples laugh. The day is stressful enough, so if we can make them get lost in the moment – we consider it a win 😉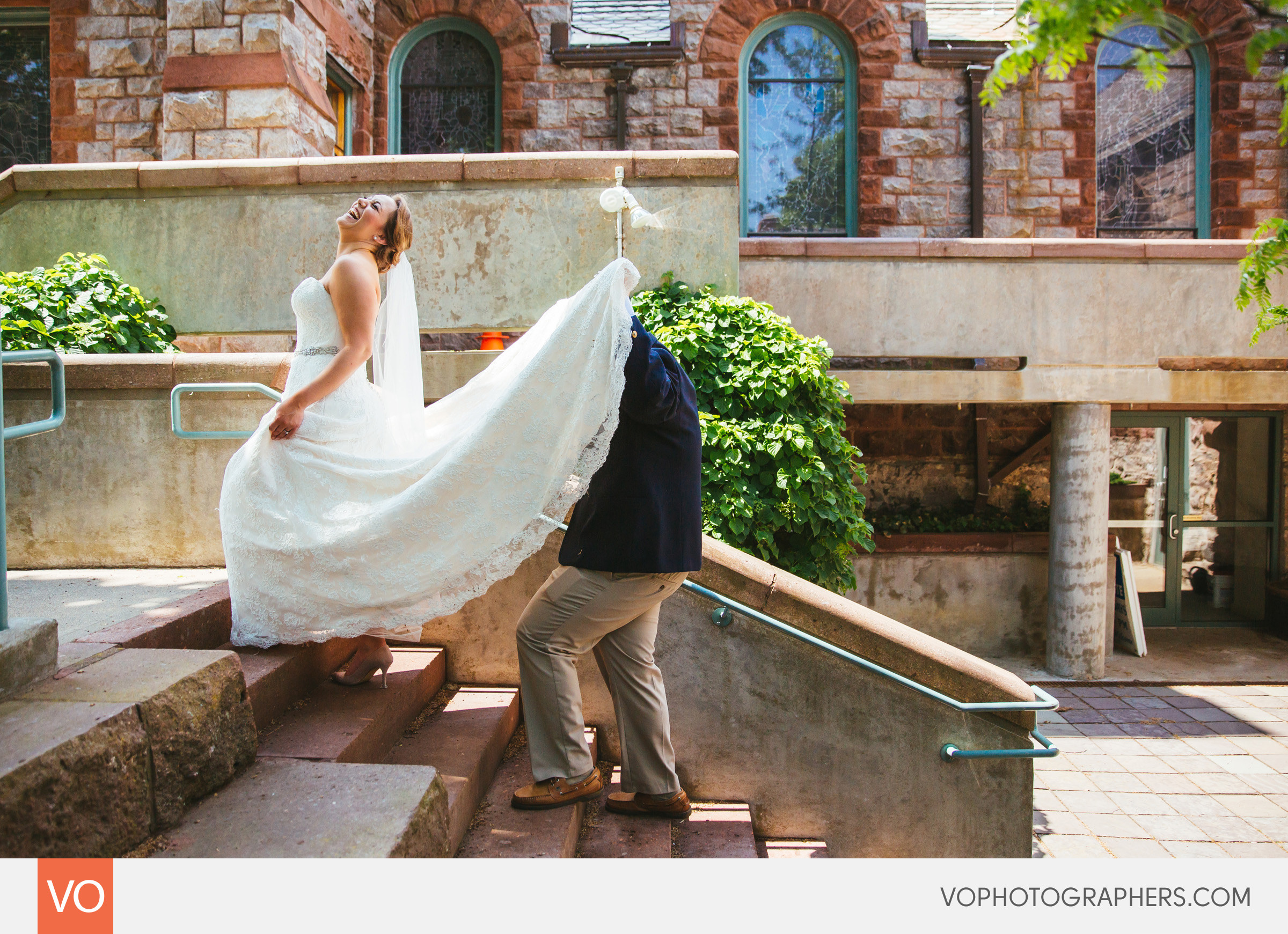 Rob, we asked you to help with the dress, not to get under the dress. Pay attention please!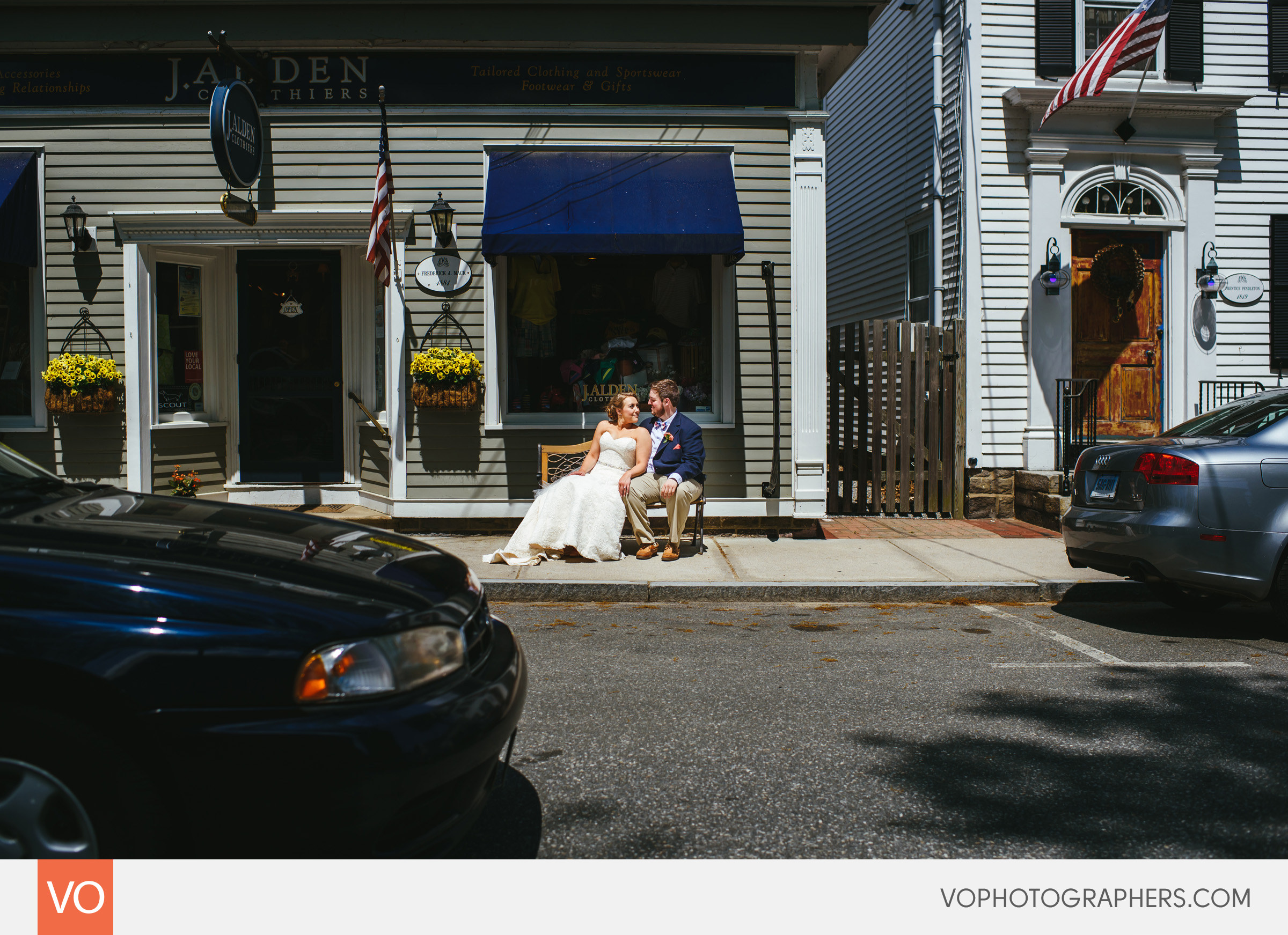 Before we headed to the ceremony location, we stopped downtown Essex for some romantic portraits. We had enough time to walk around the town, visit multiple places and create some beautiful images for the Bride and Groom.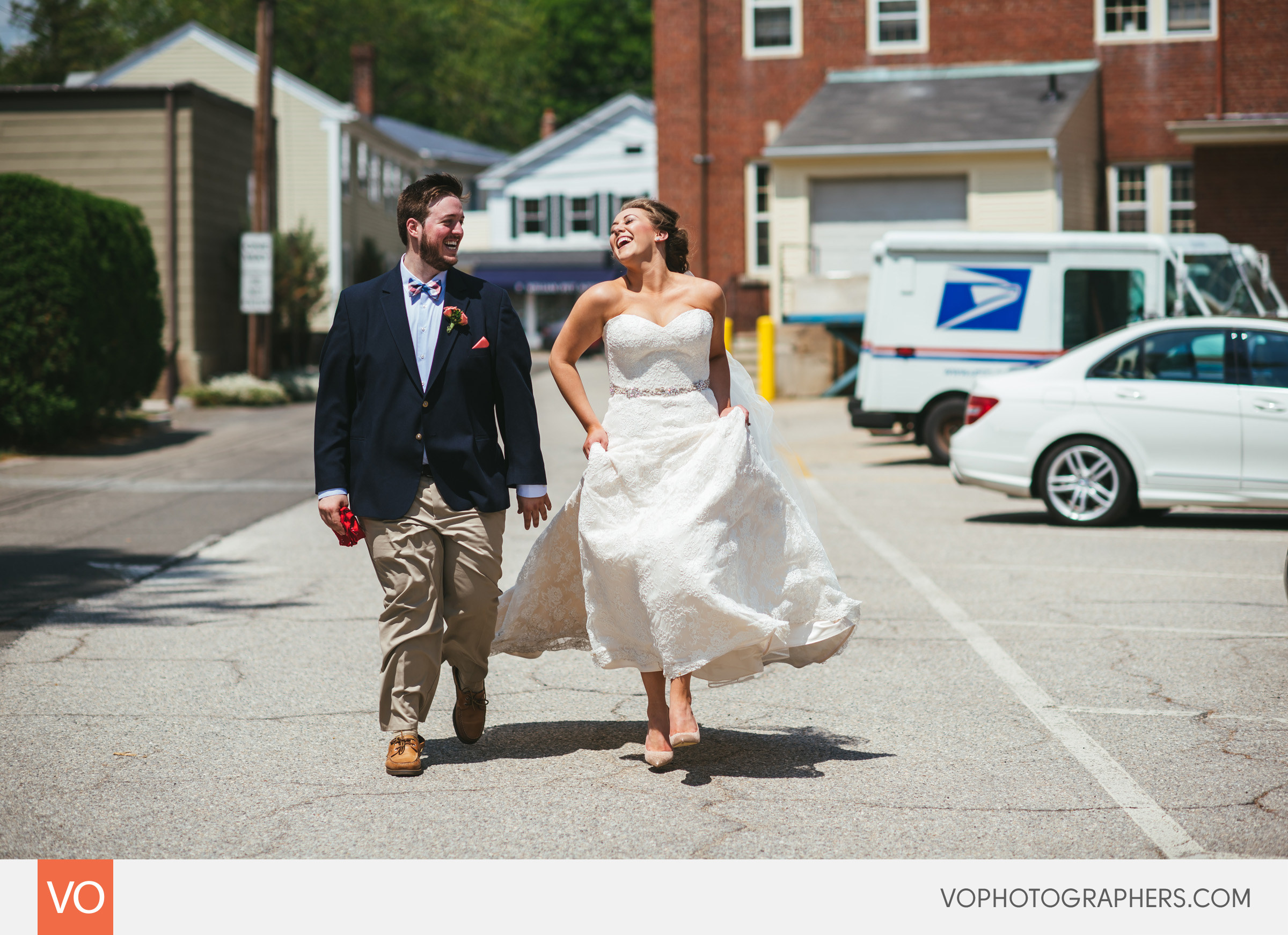 We're done with the portraits – let's get married!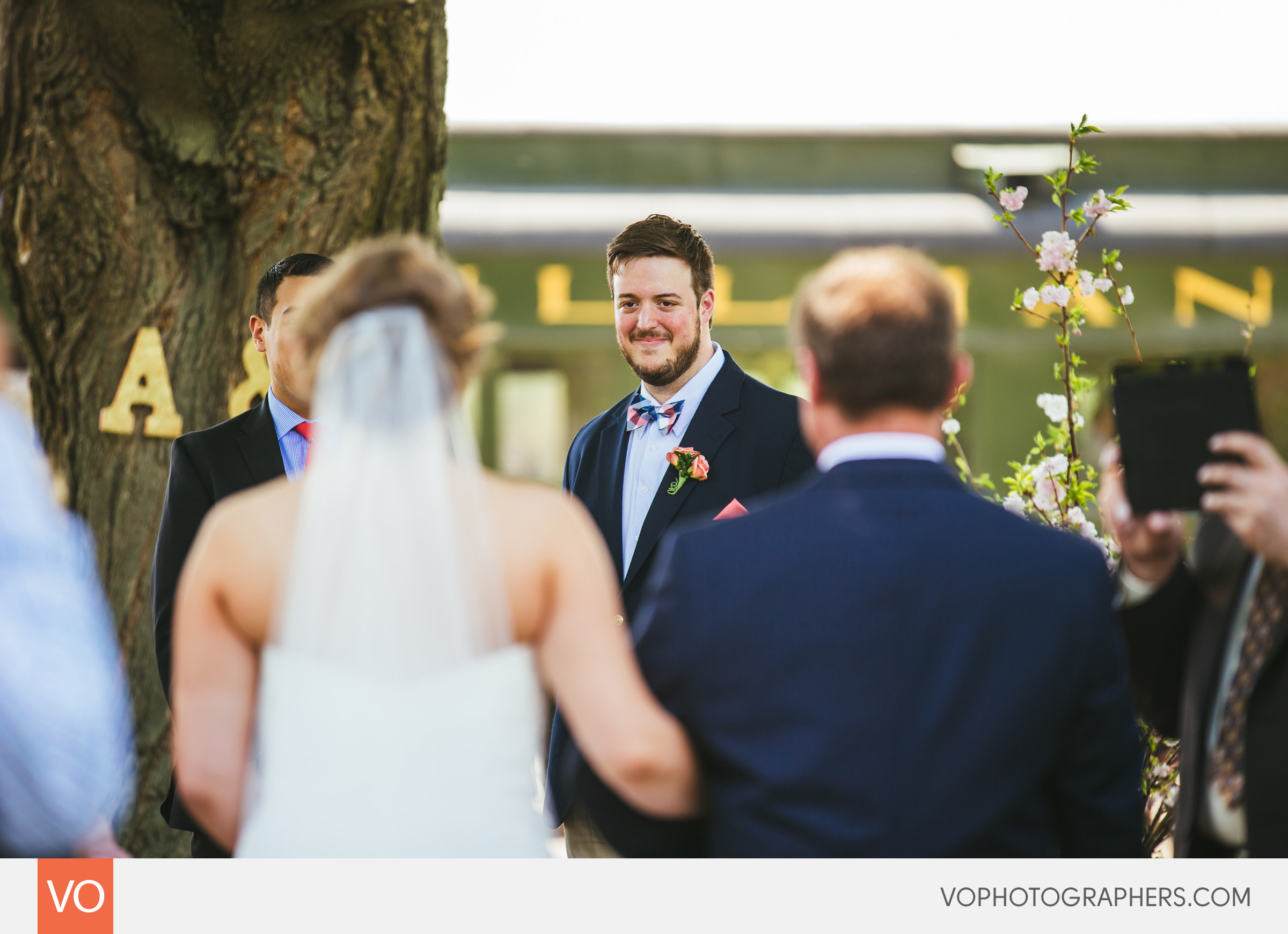 This moment never gets old. Groom looking at the Bride walking down the aisle. You can see the love in his eyes. Even though he saw her already that day, and they got to spend some time together, seeing your future wife walking down the aisle is quite magical.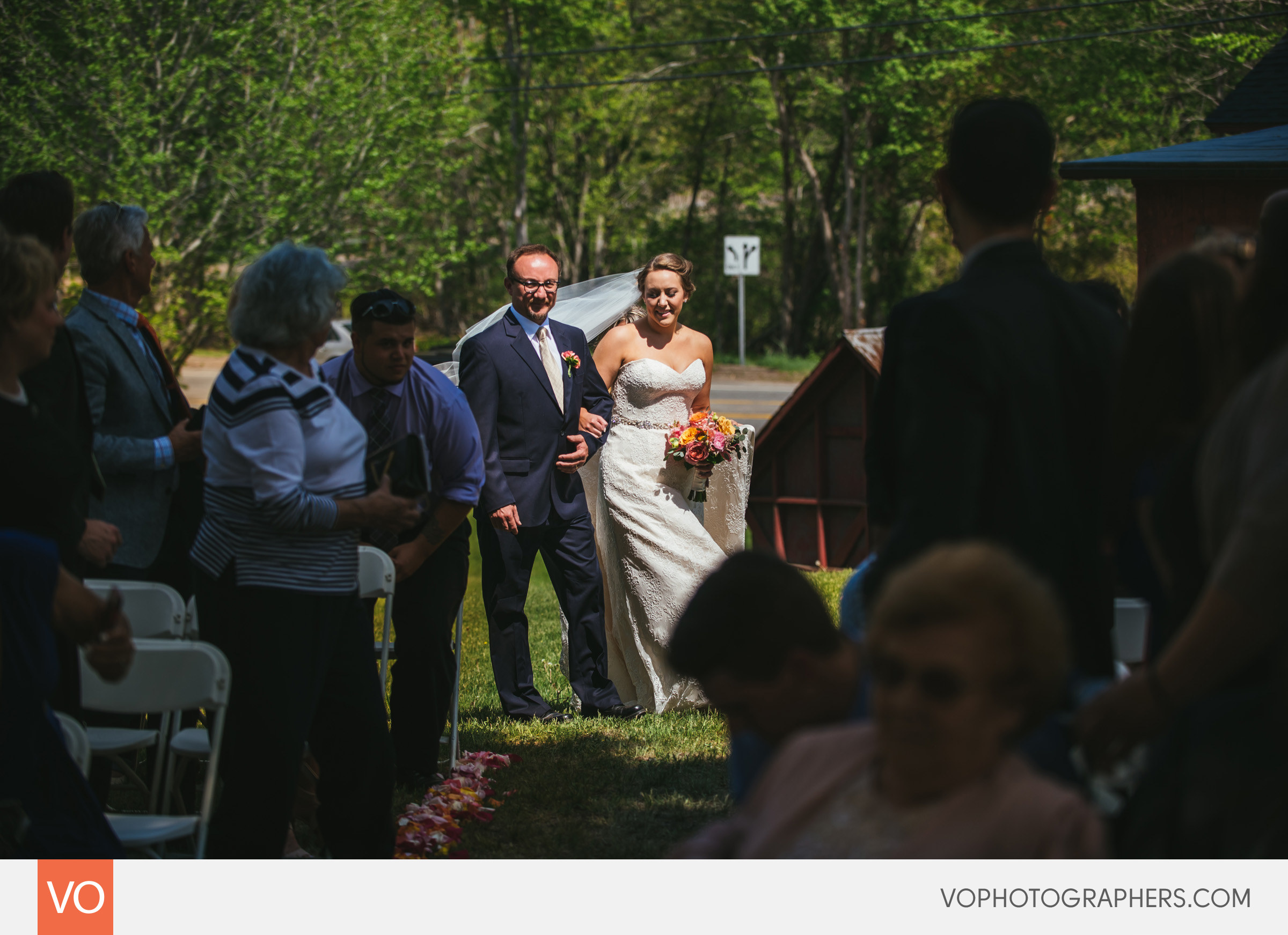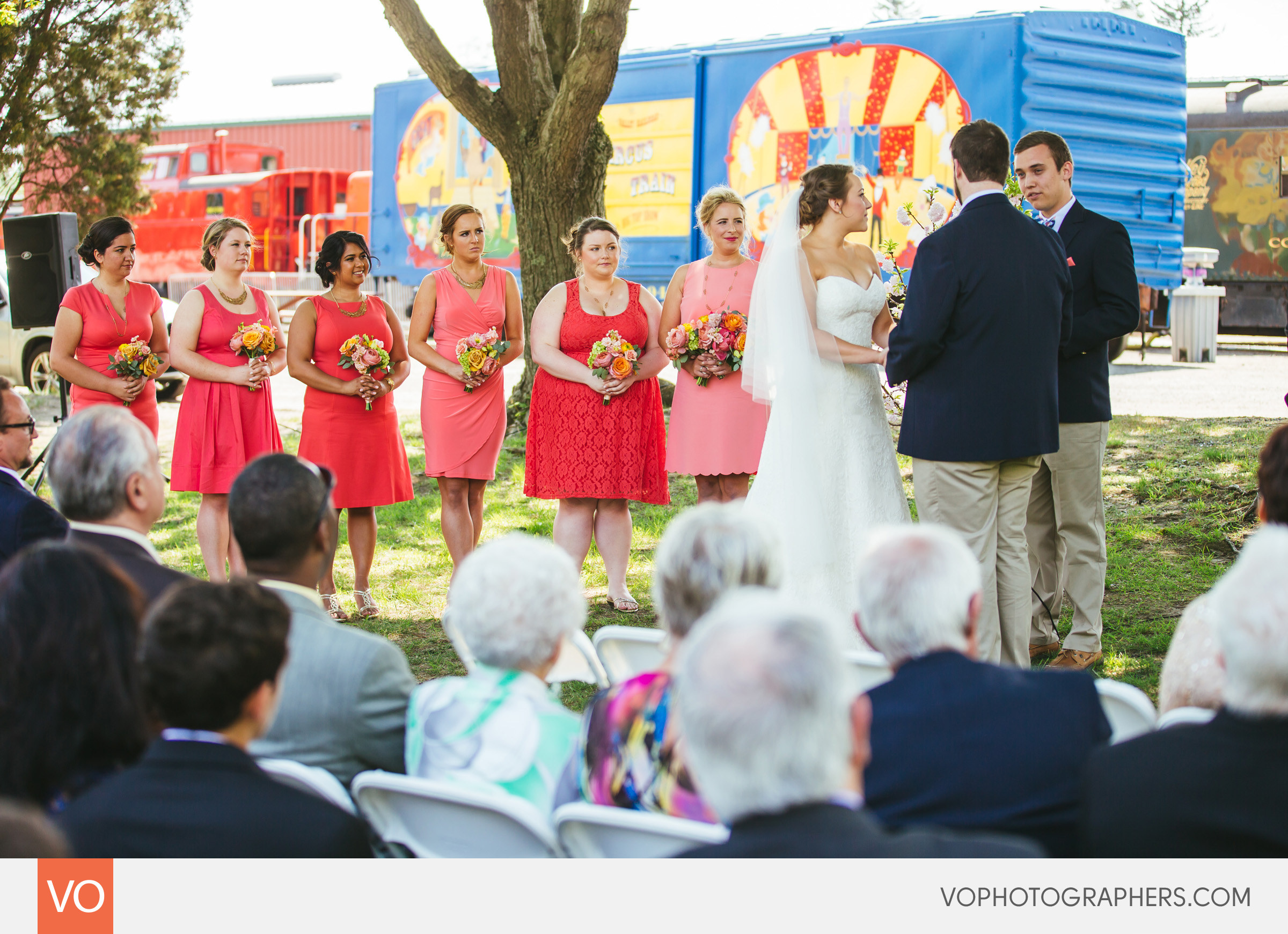 Wedding ceremony took place at the Essex Steam Train Station. Colorful trains in the backdrop create quite unique ambiance.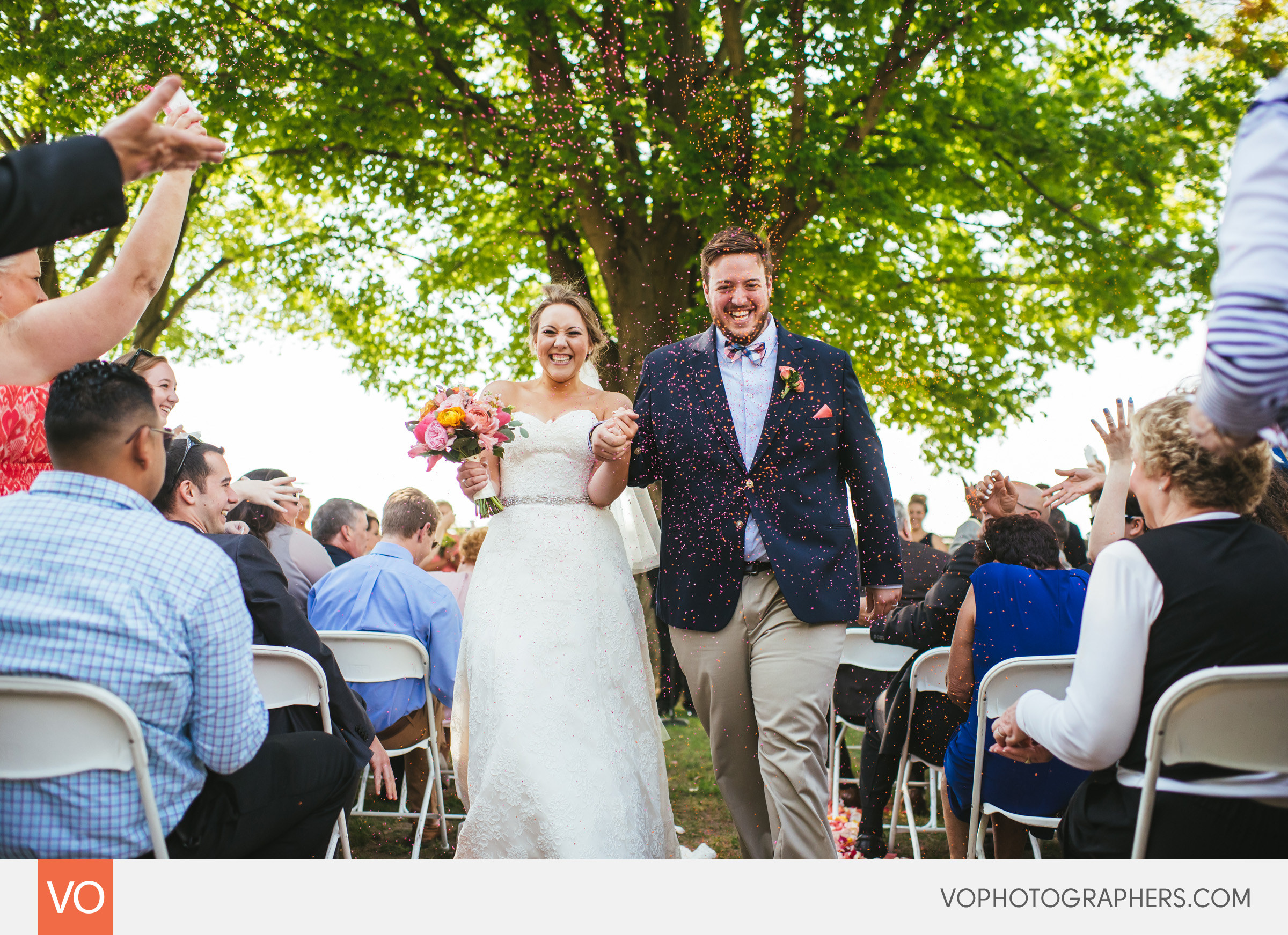 Sprinkles! Sprinkles everywhere!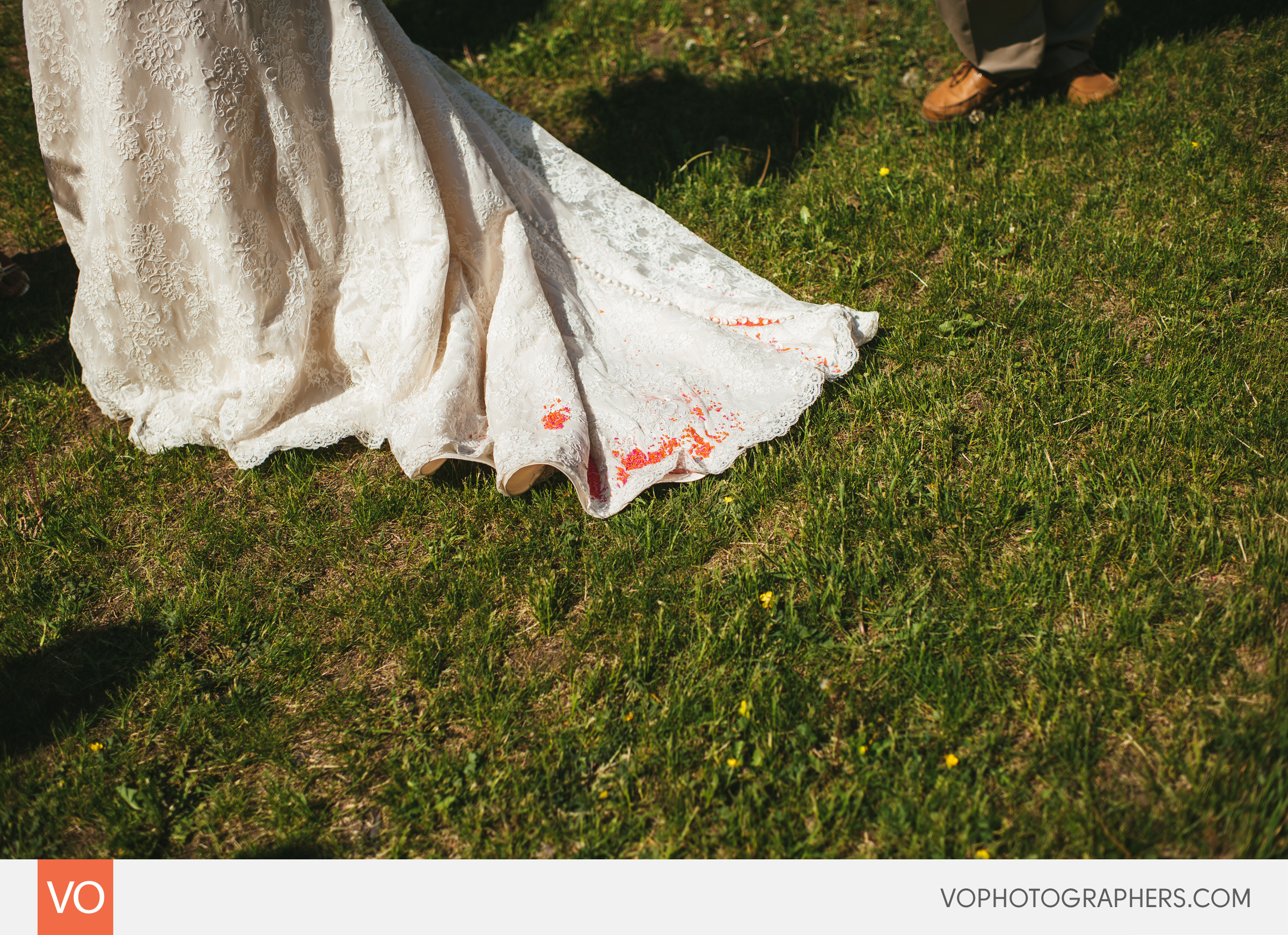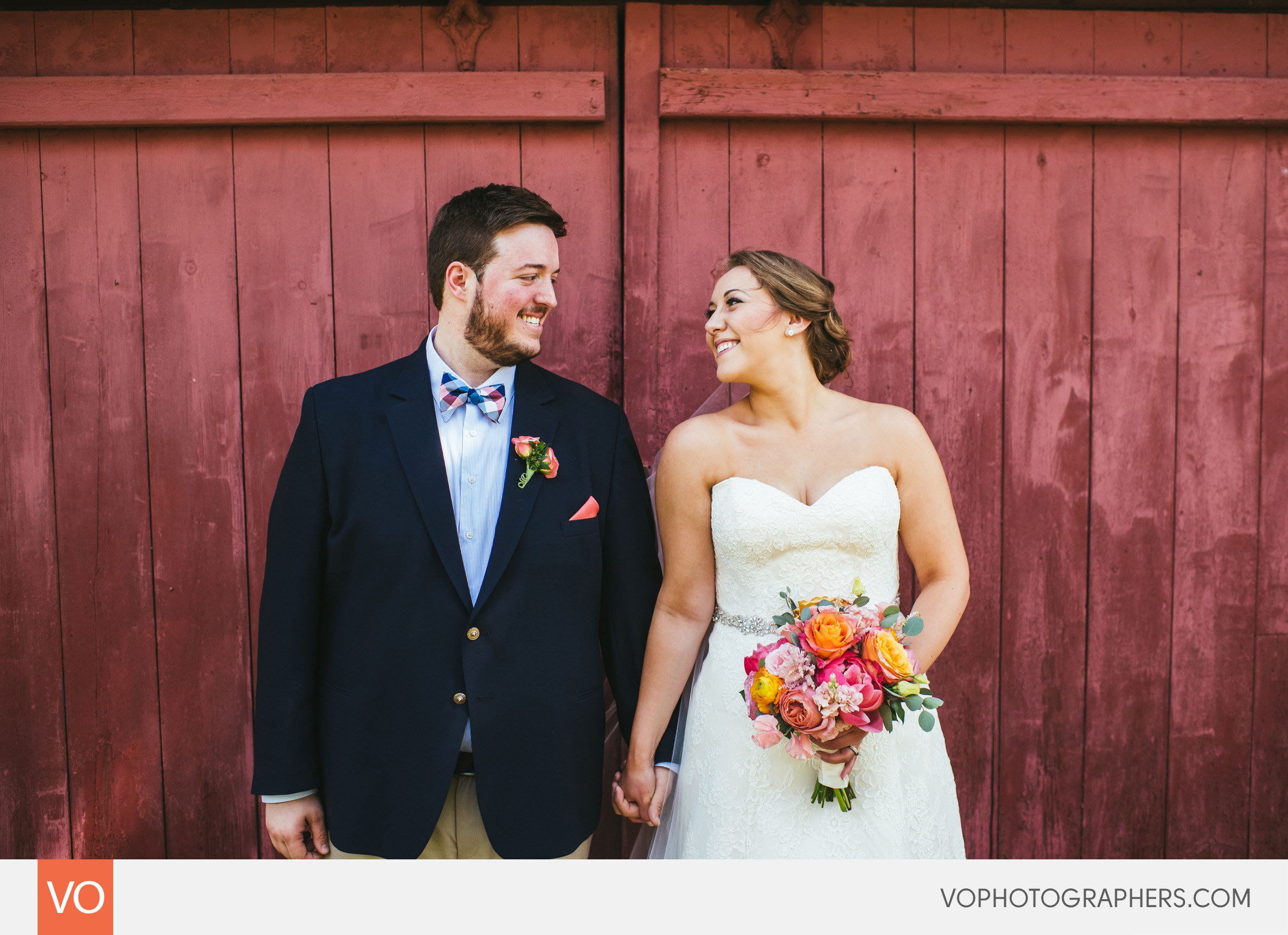 We had to take some additional portraits of the Bride and Groom when we saw this red barn. Old wood painted red matched perfectly their wedding theme.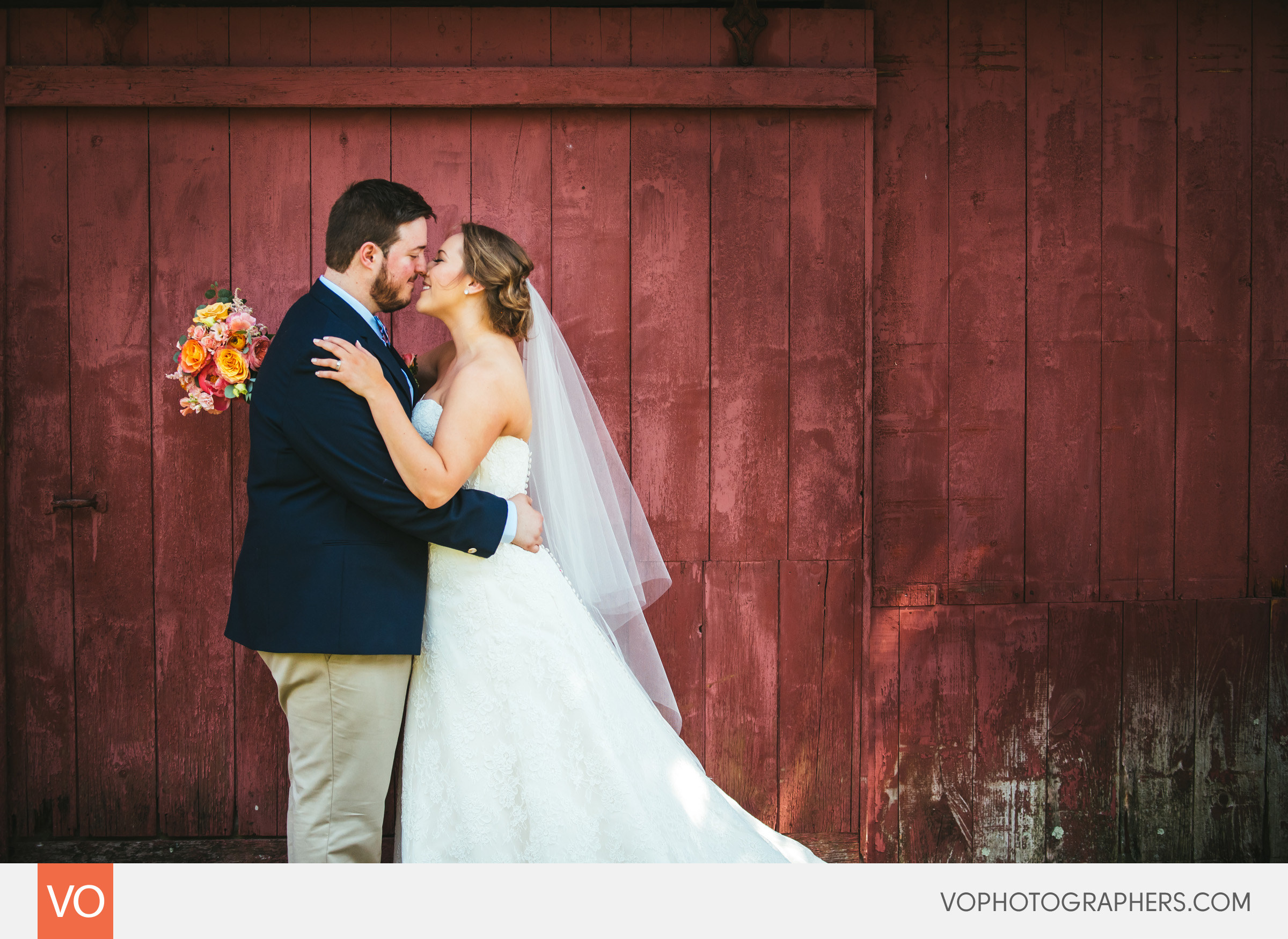 We love when the couple just gets lost in the moment, ignoring the world around them.  We as photographers just wait for moments like that.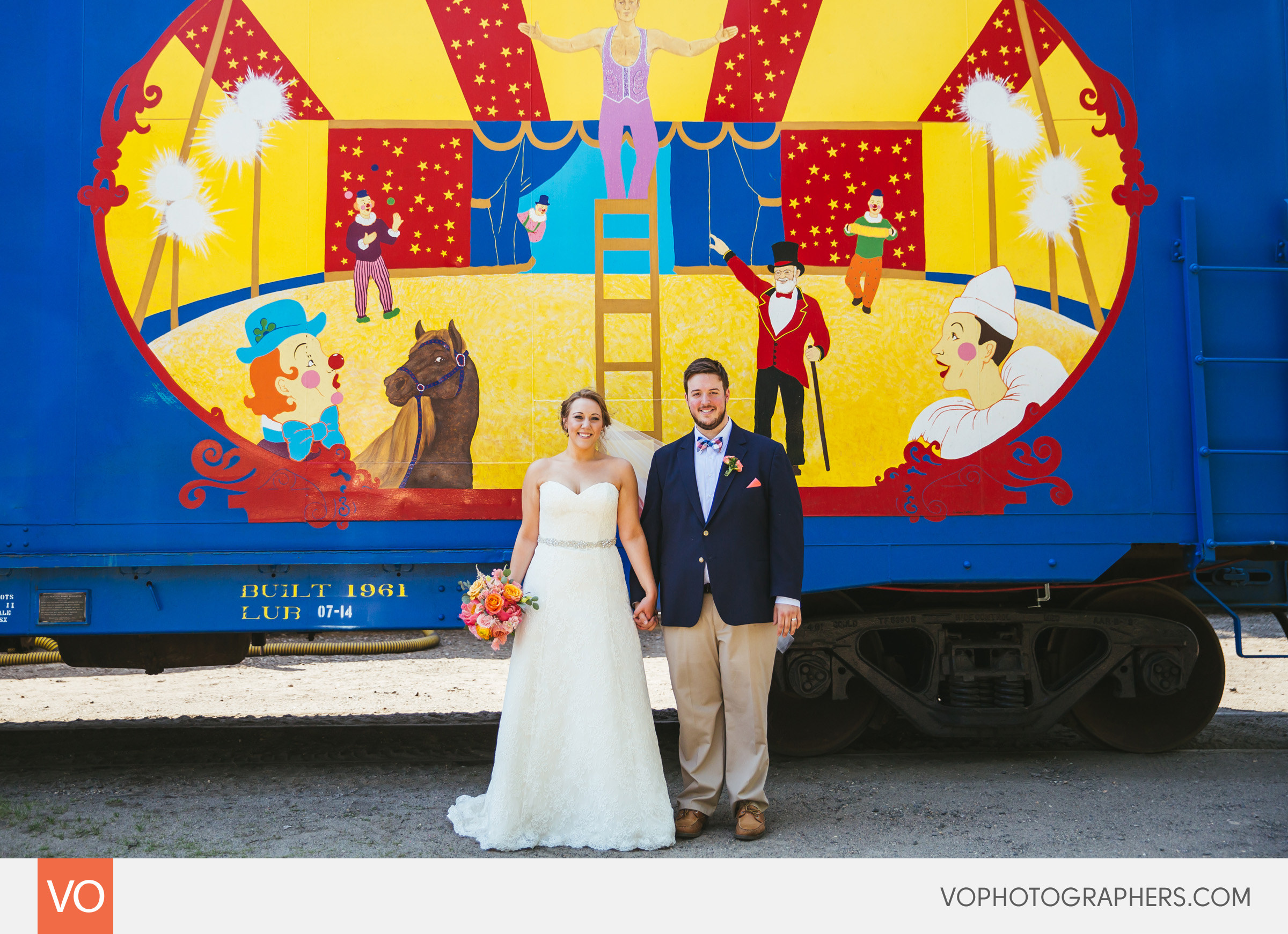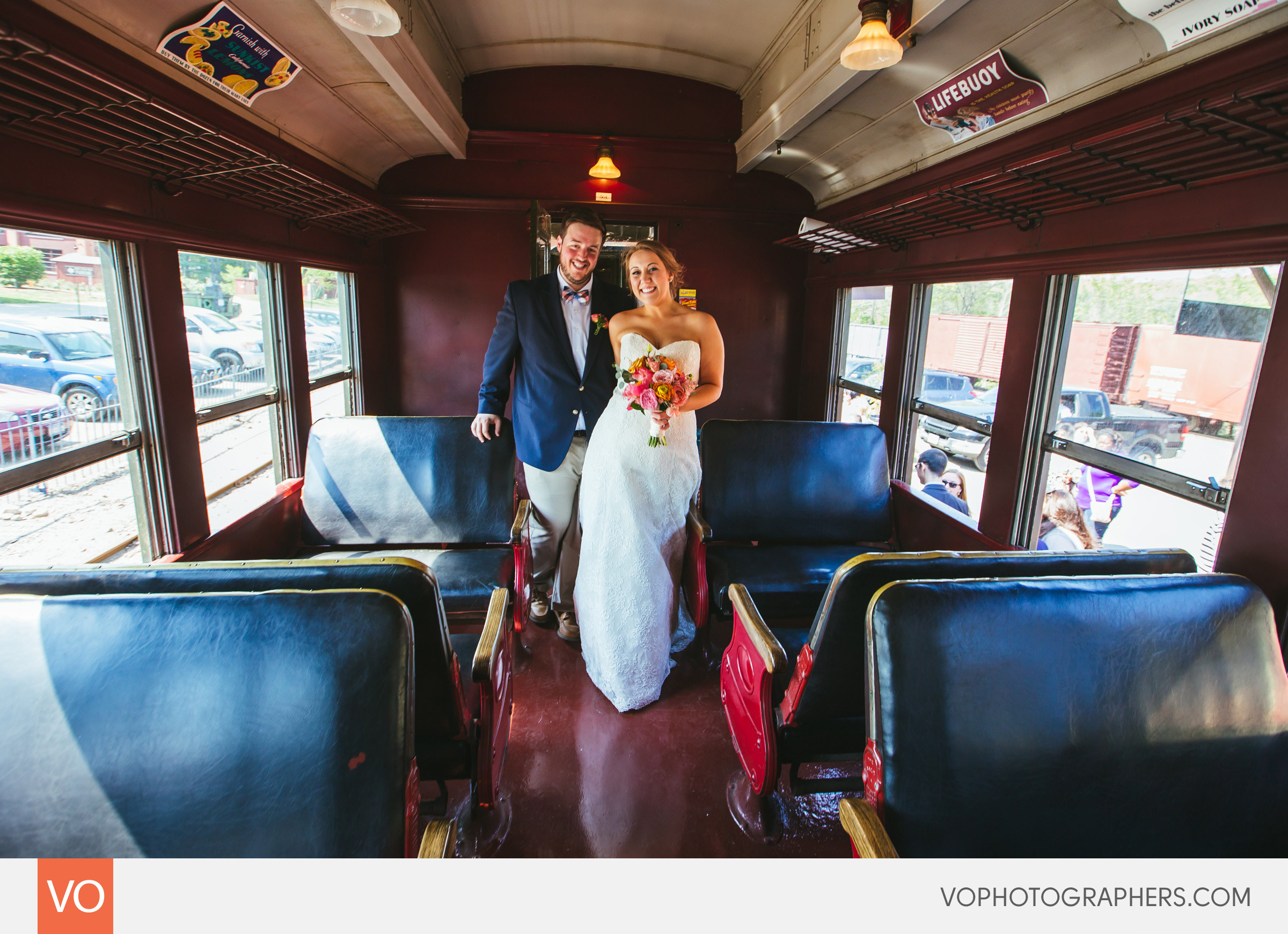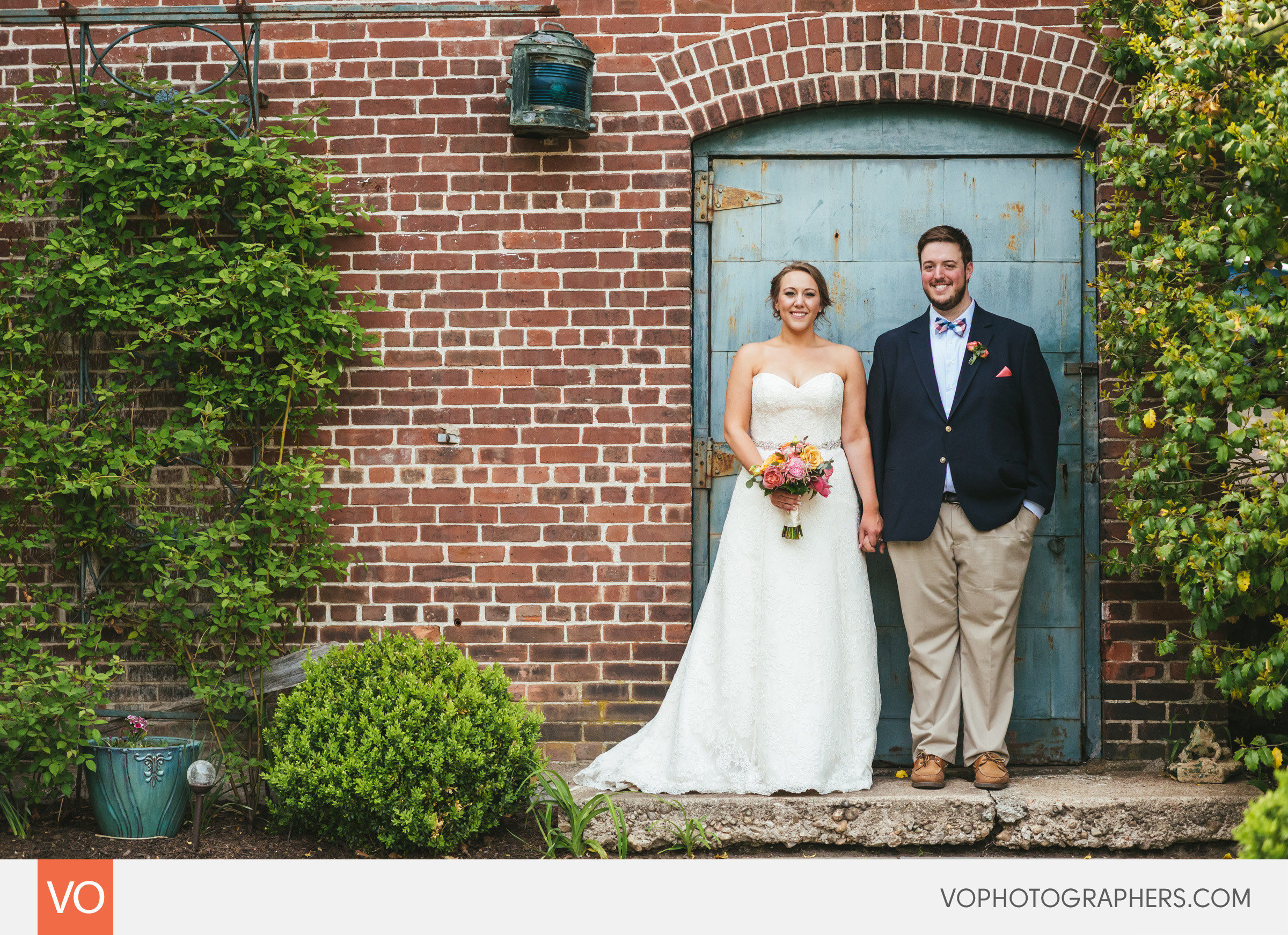 Old rustic door at the Lace Factory.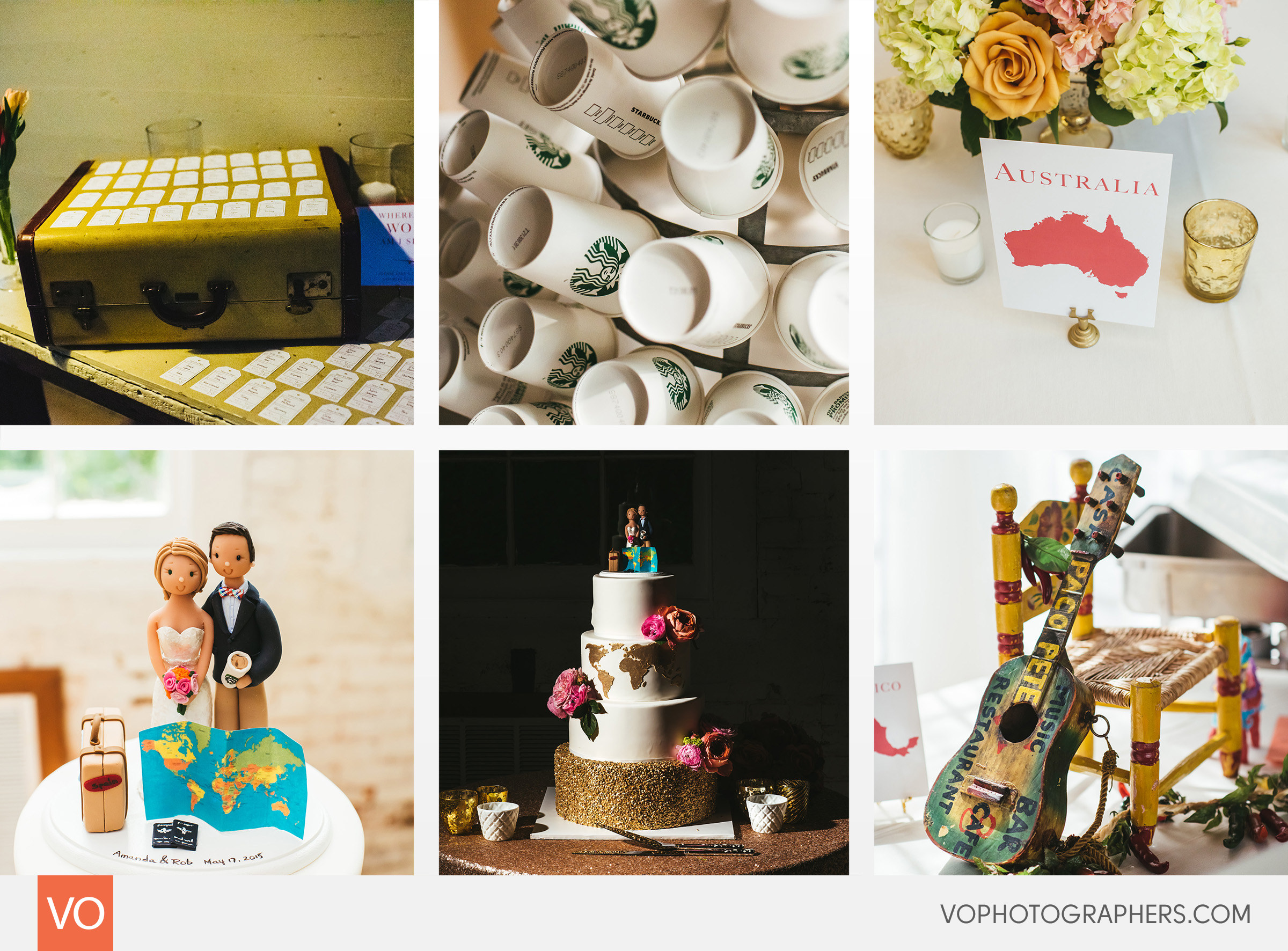 Can you guess the theme of this wedding? One thing we're sure of is that the Newlyweds love Starbucks and travel. Lace Factory hall was filled with handmade details. From the place cards lined up on an old suitcase to custom table names instead of numbers, and travel + Starbucks themed cake topper!.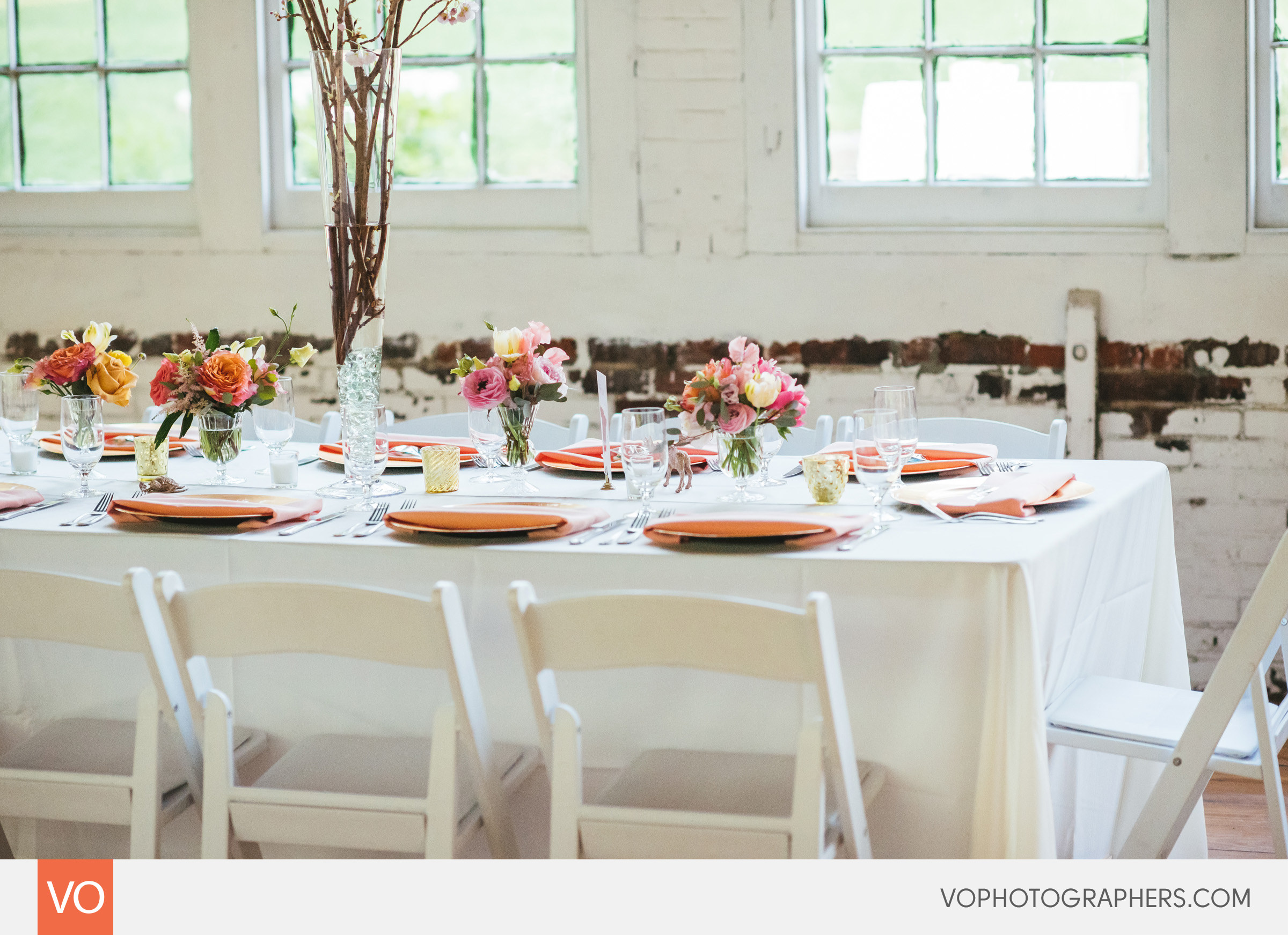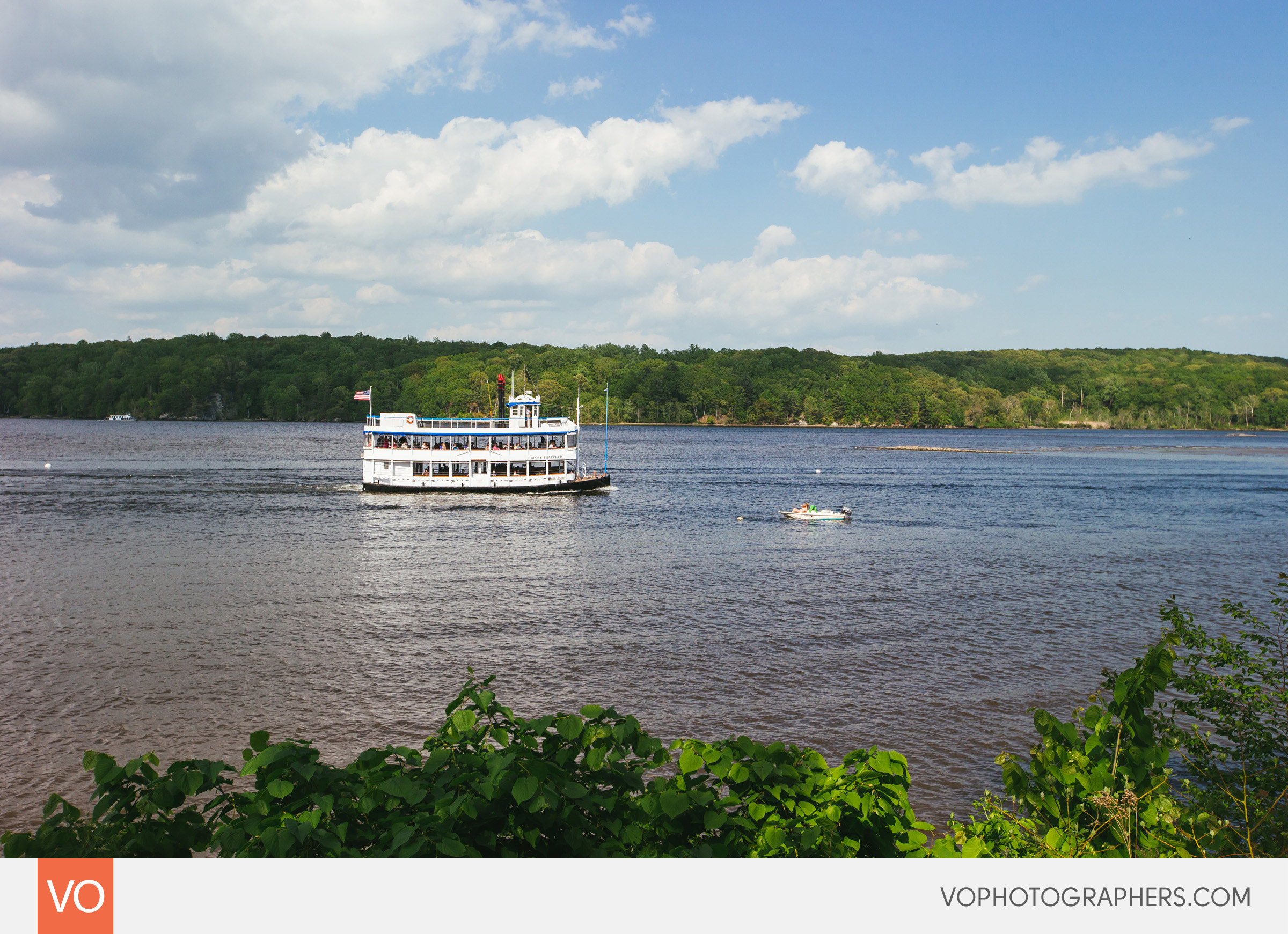 View across the street from the Lace Factory.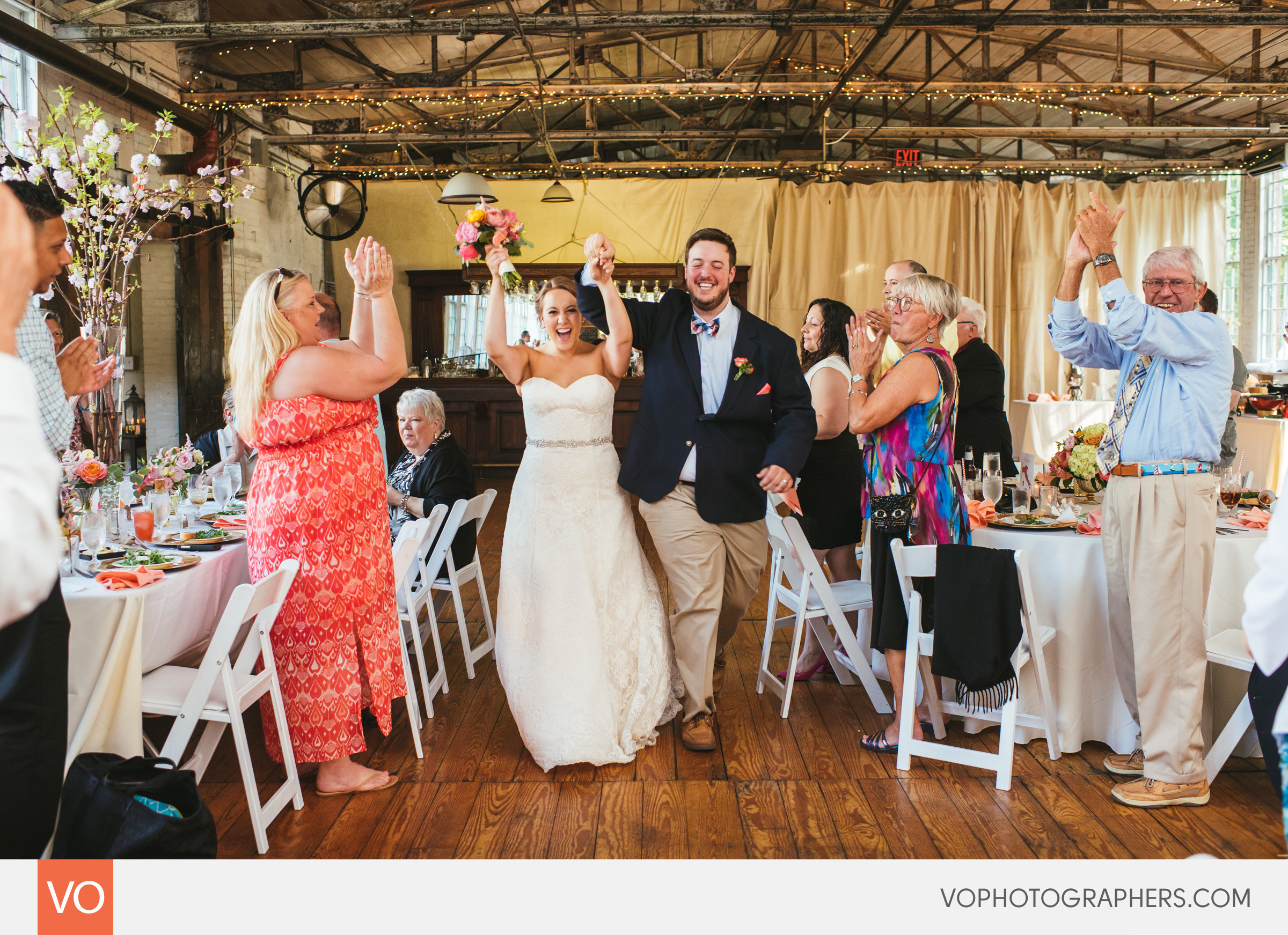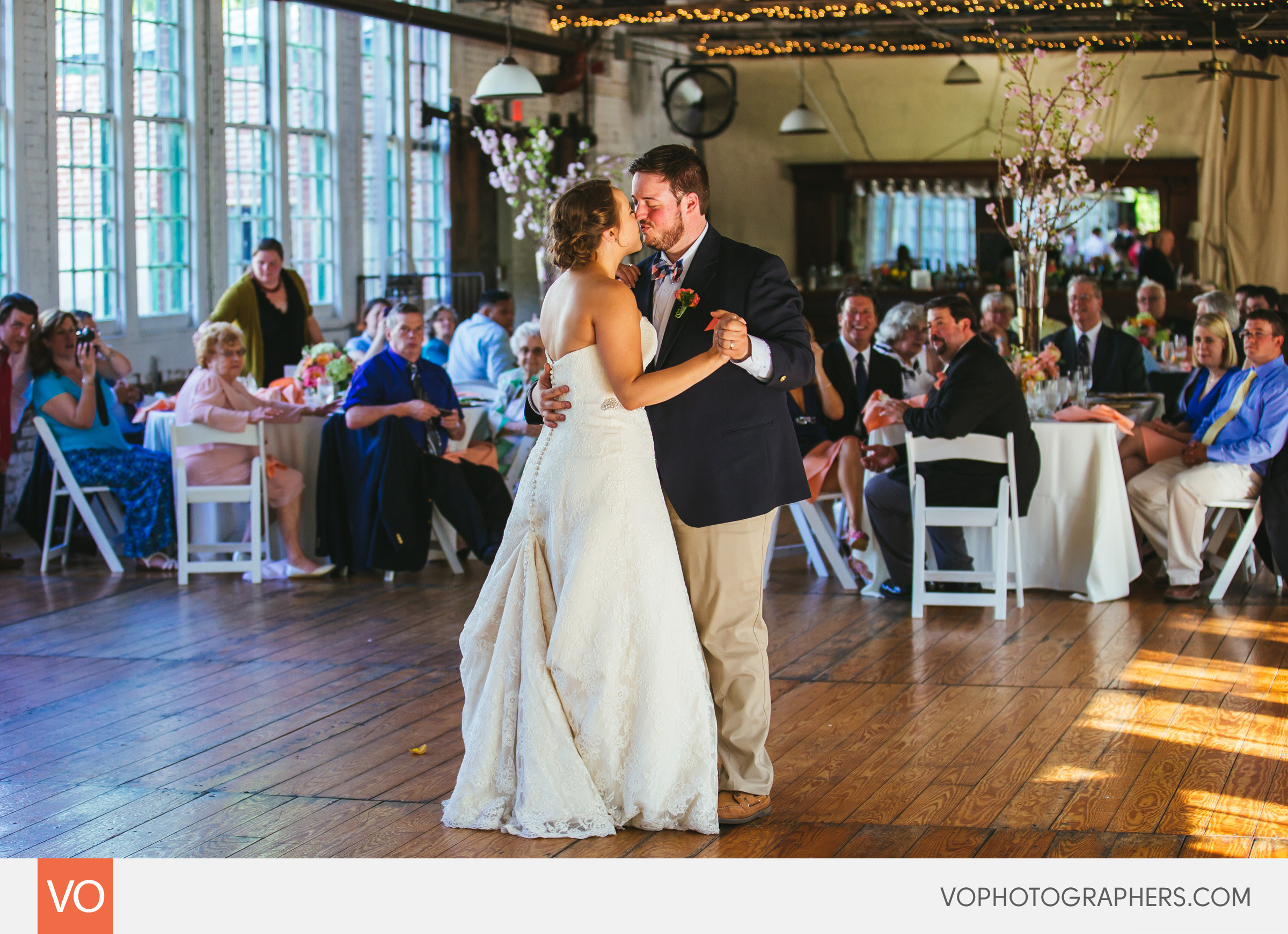 First dance.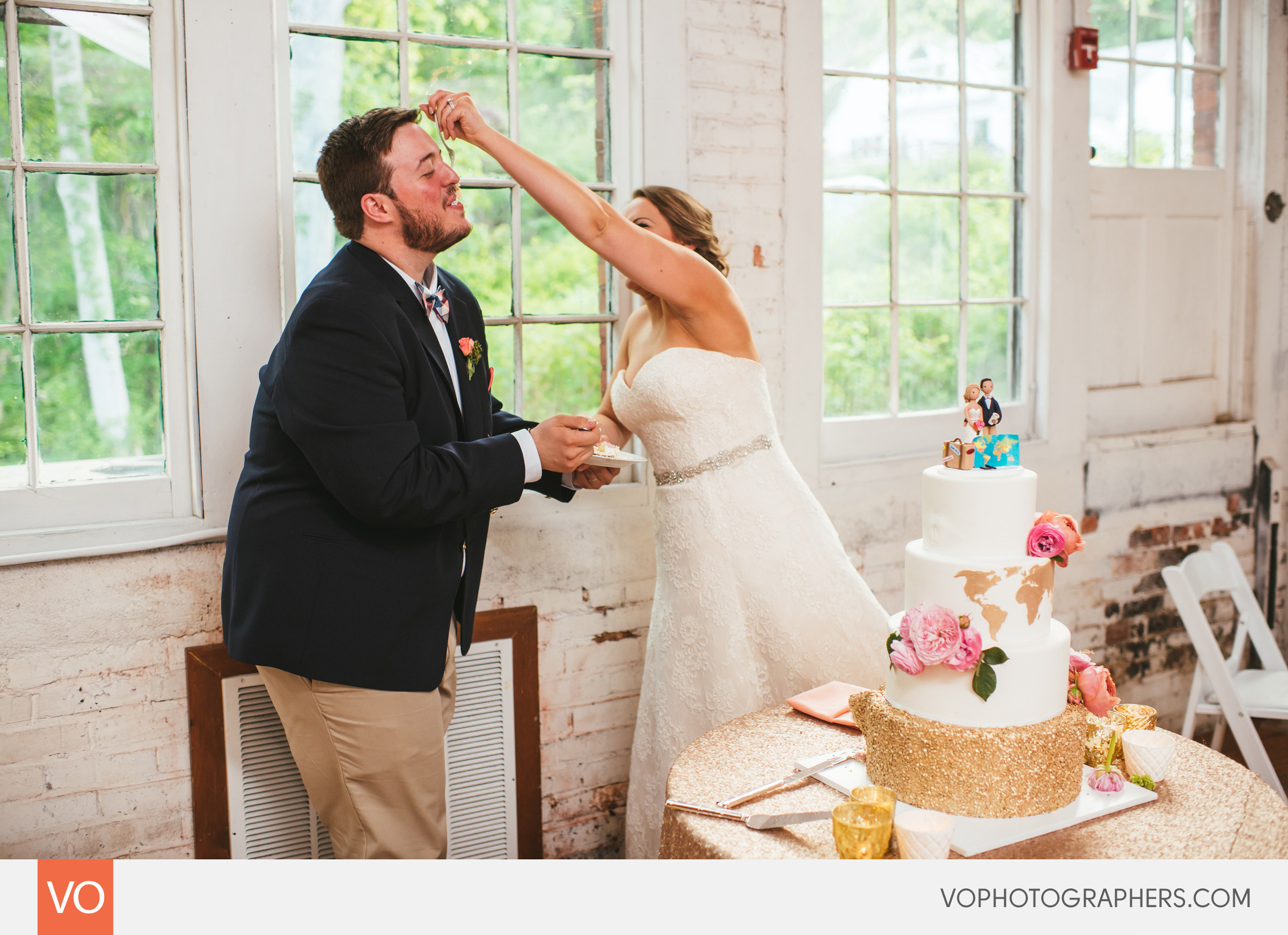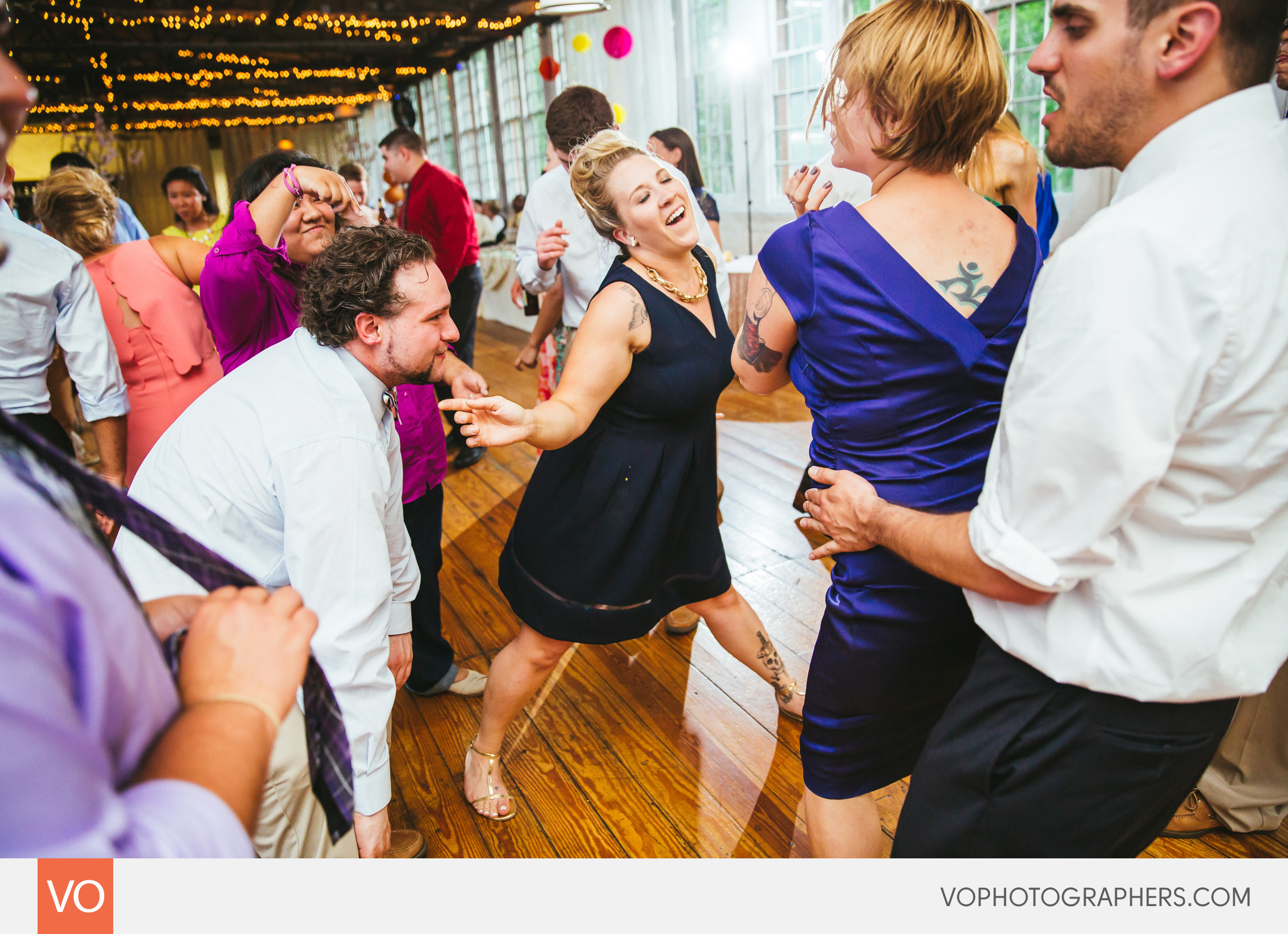 As soon as all the official event of the night were over, everyone jumped onto the dancefloor. This amazing crowd of people knew how to party – and there's plenty of room to dance at the Lace Factory.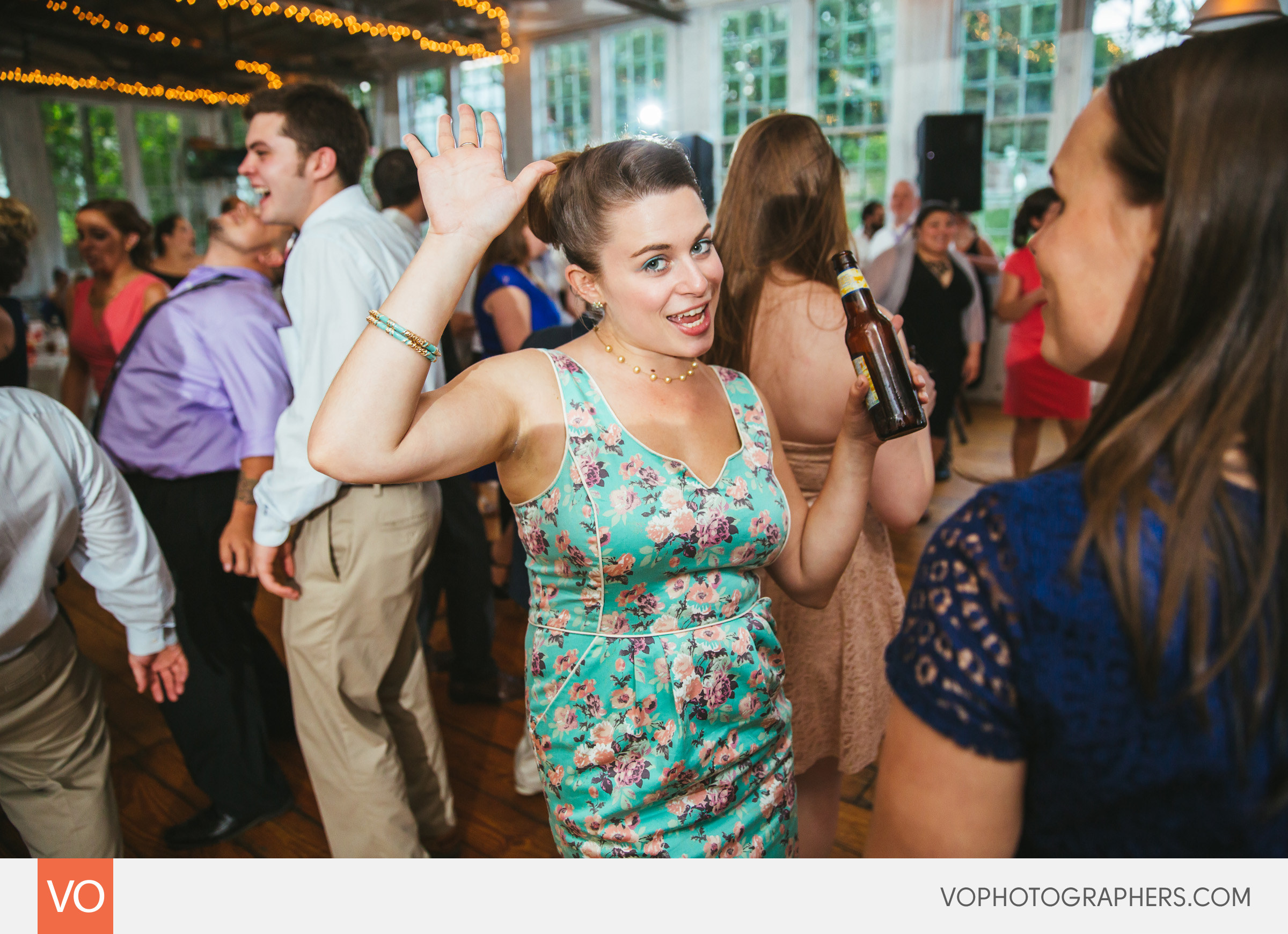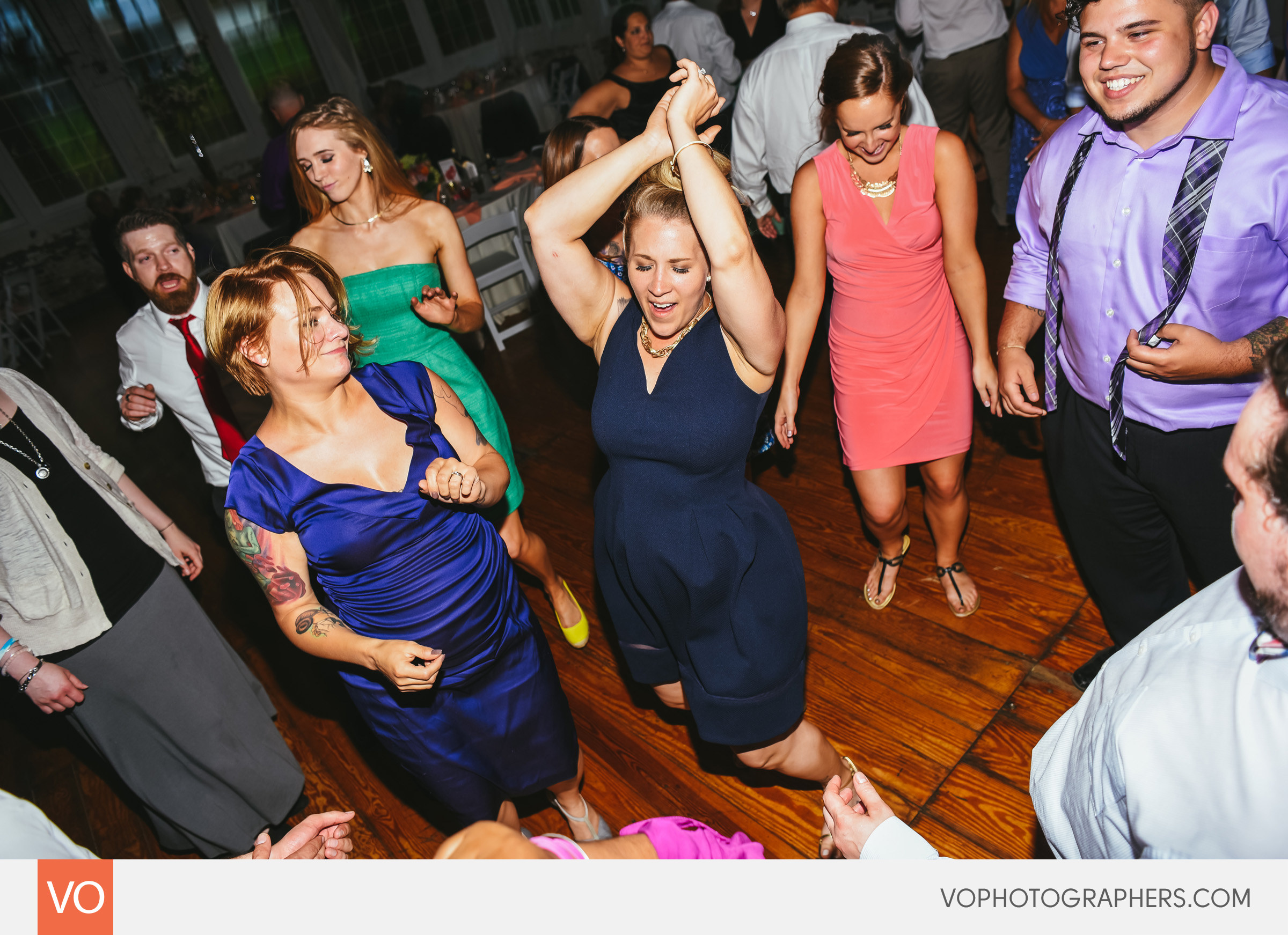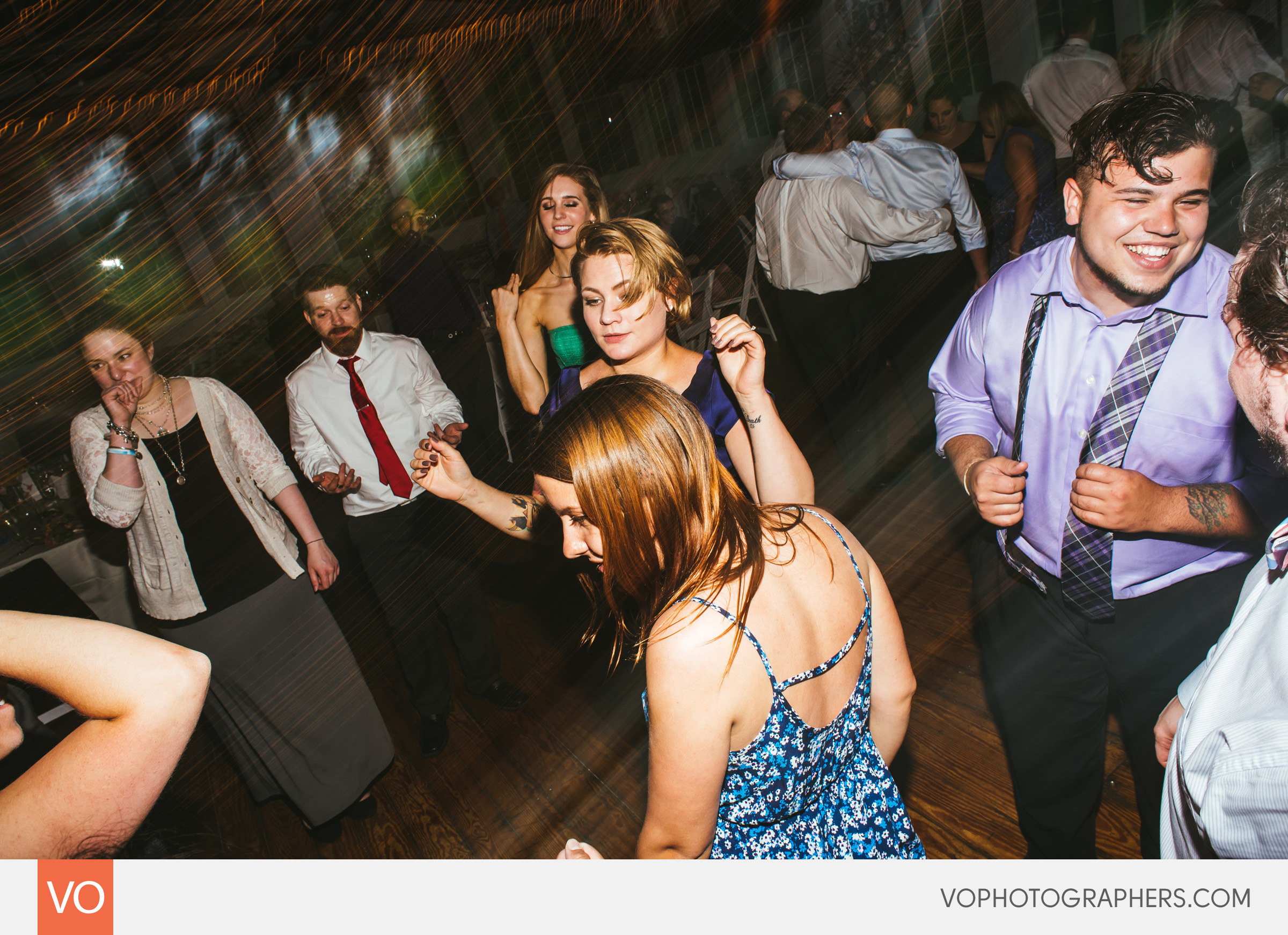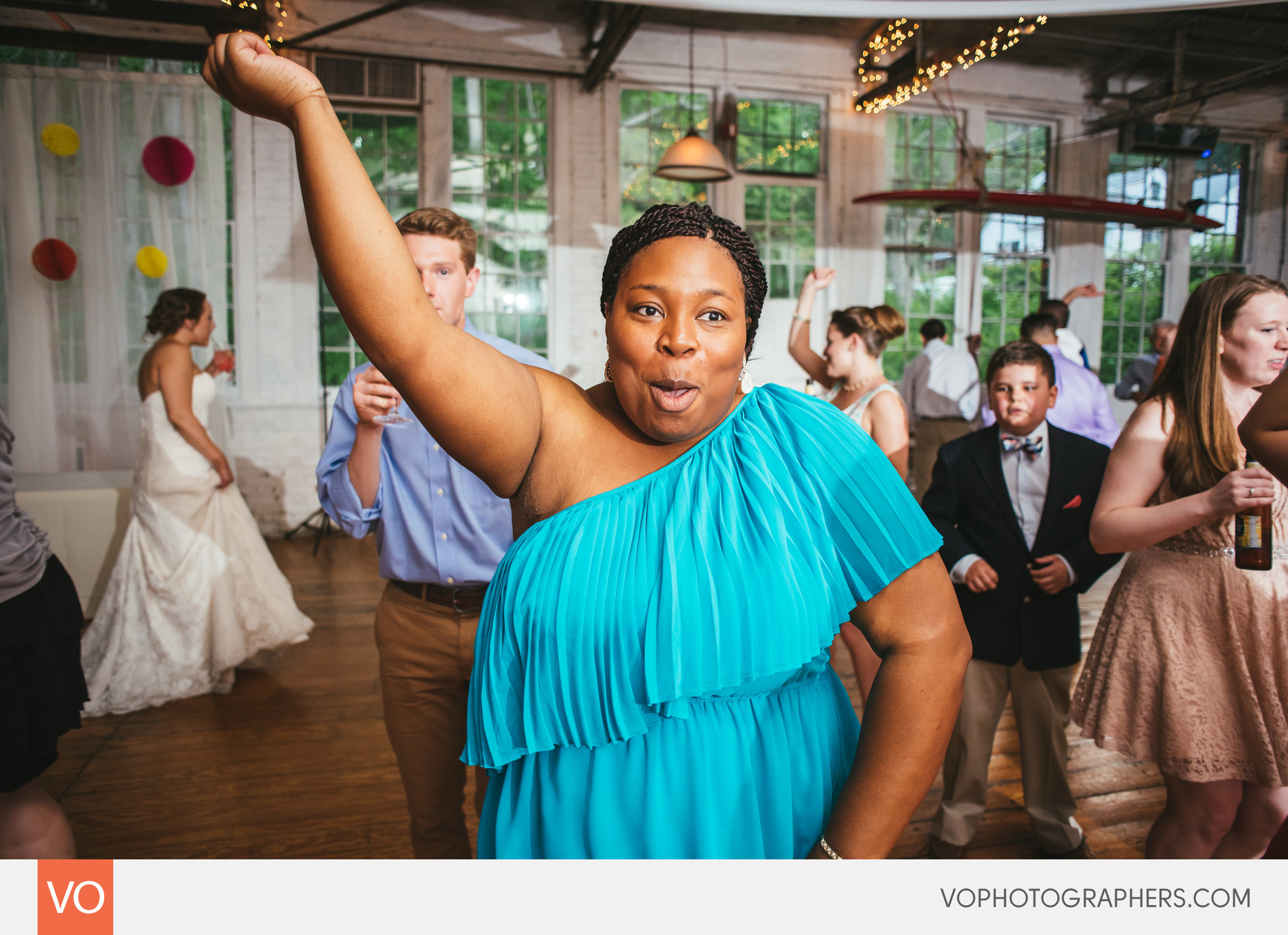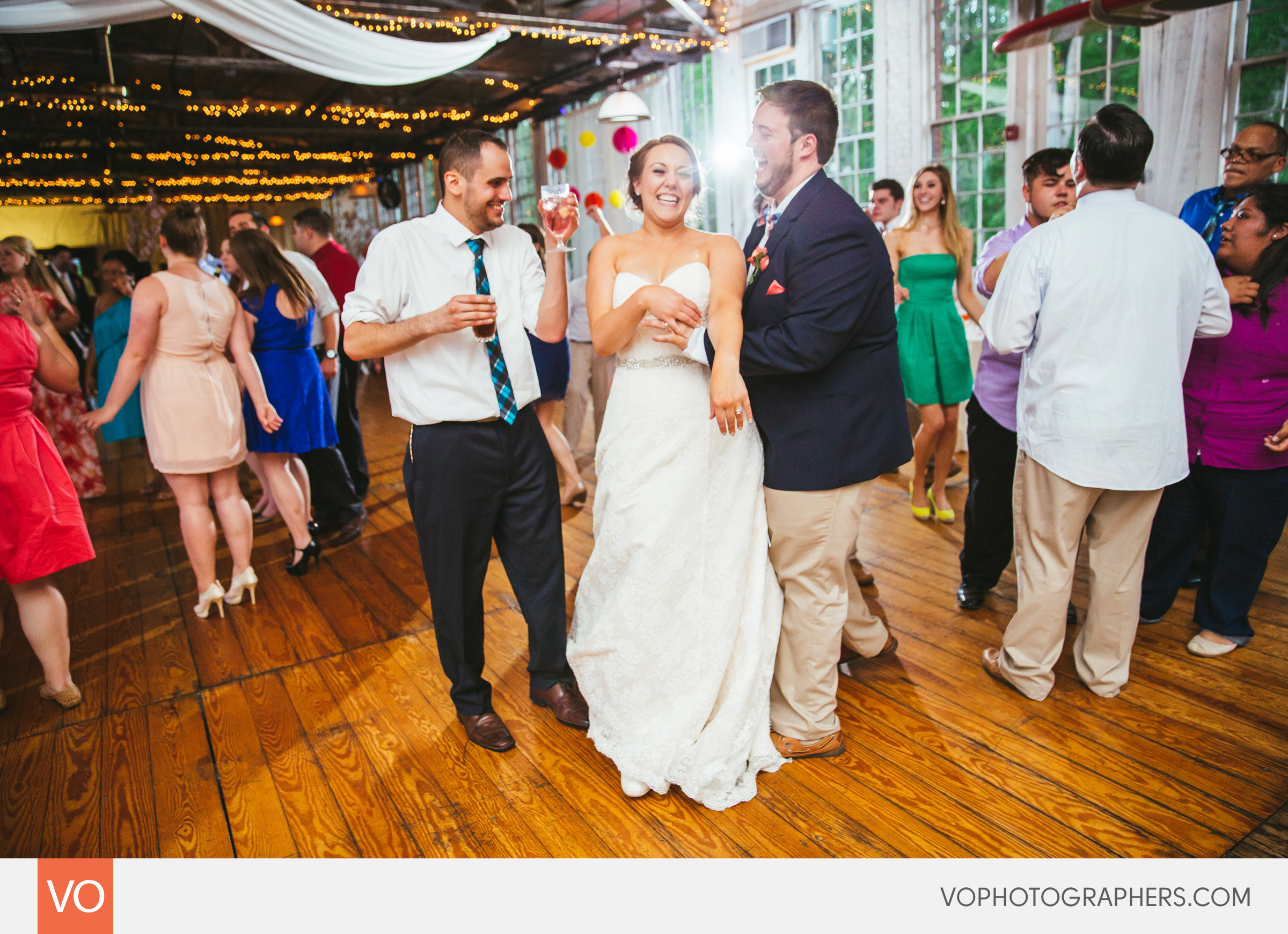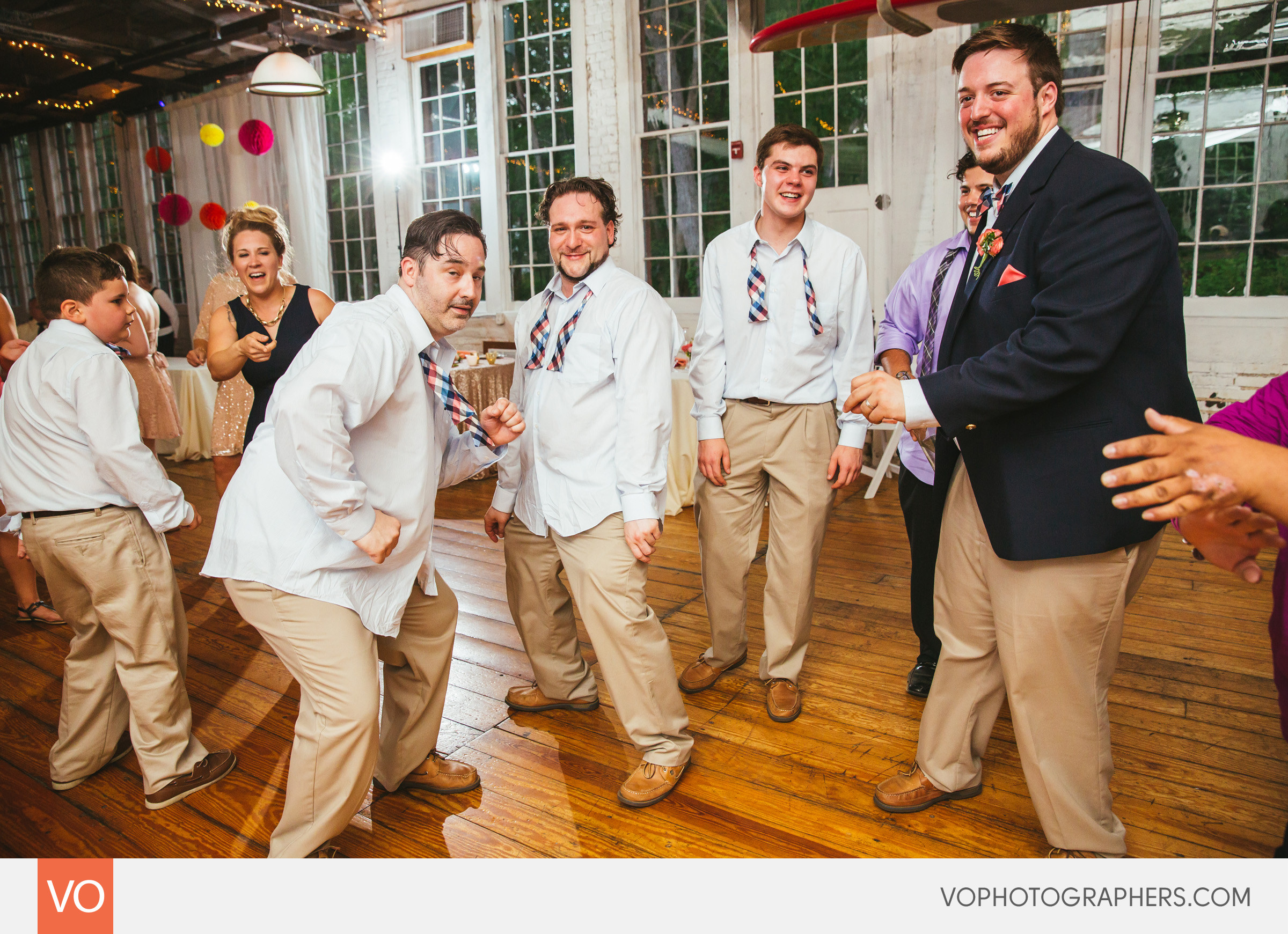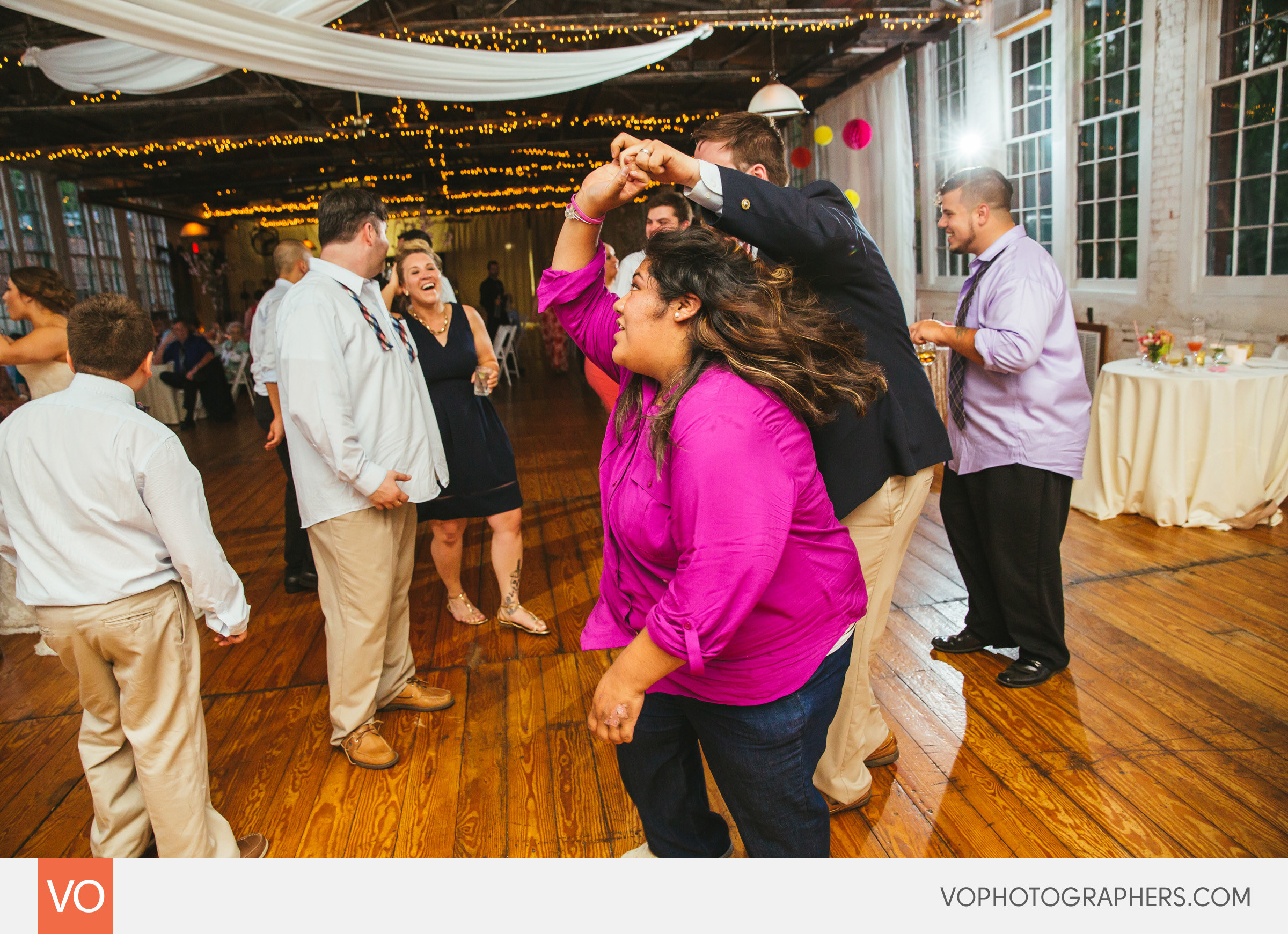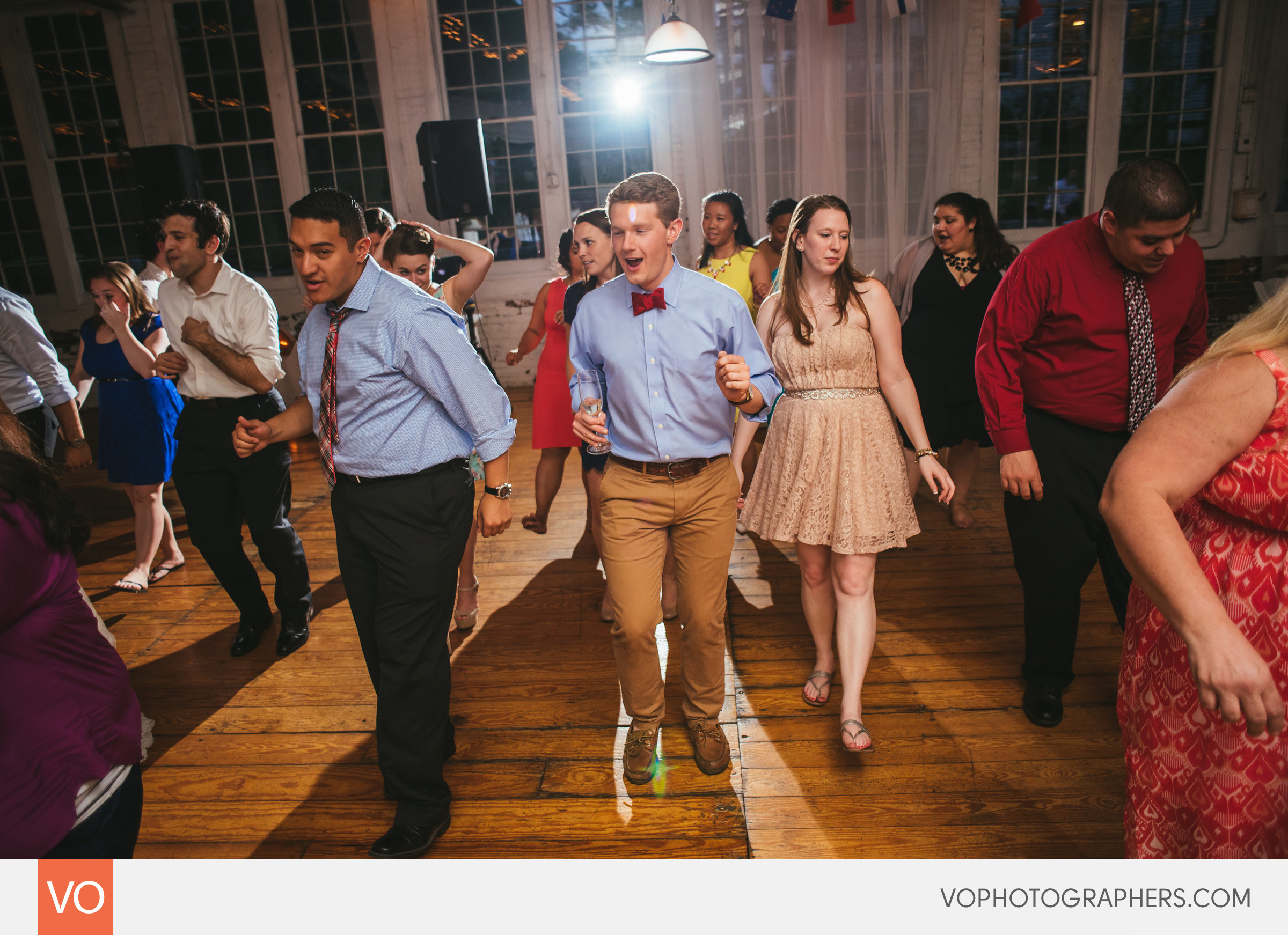 When it got dark, we dragged the newlyweds outside to take some night time portraits. Using off camera flashes and some creative lighting techniques we're able to capture images we wouldn't be able to capture during the day. There's just something romantic about night time wedding photographs.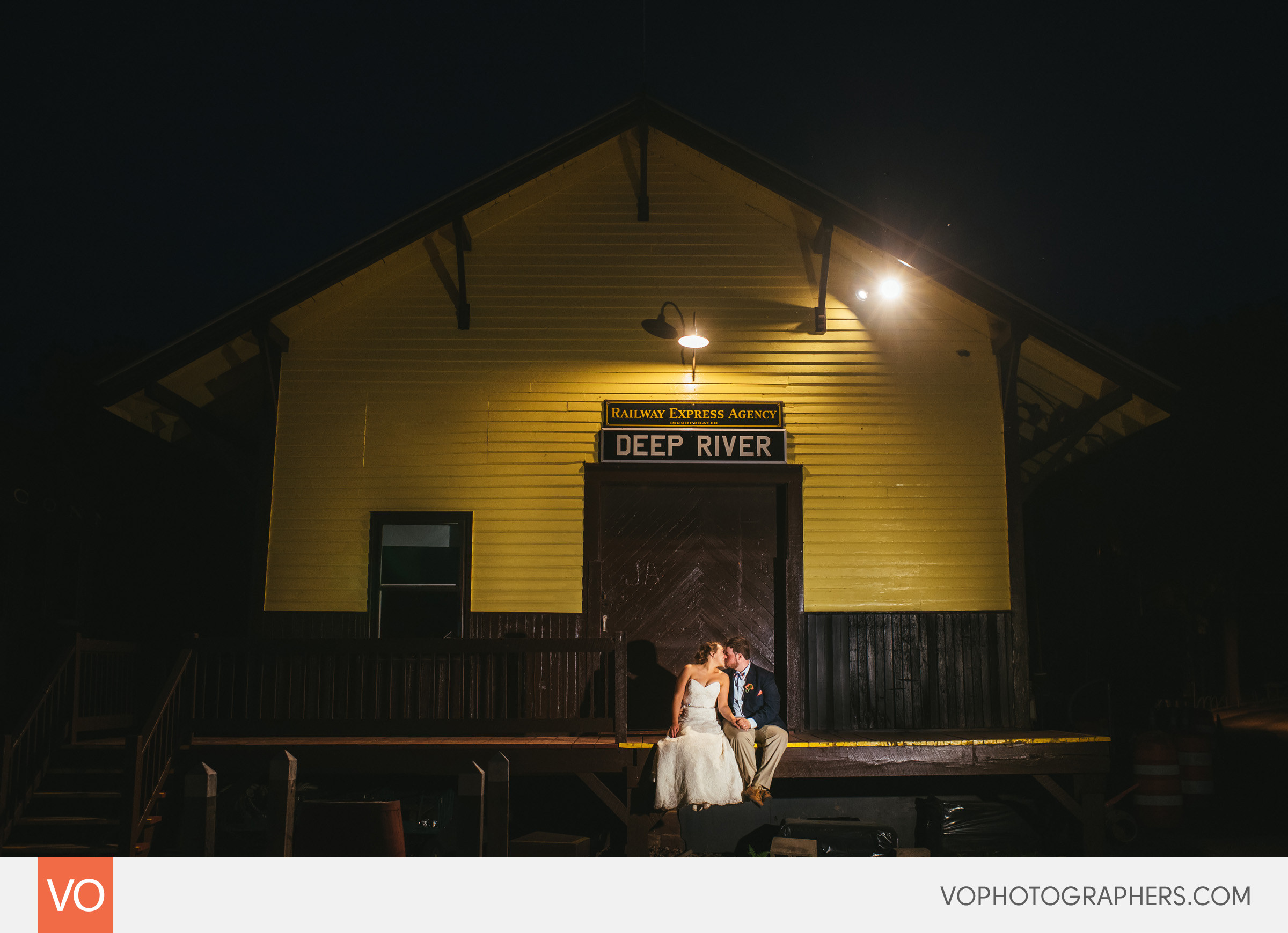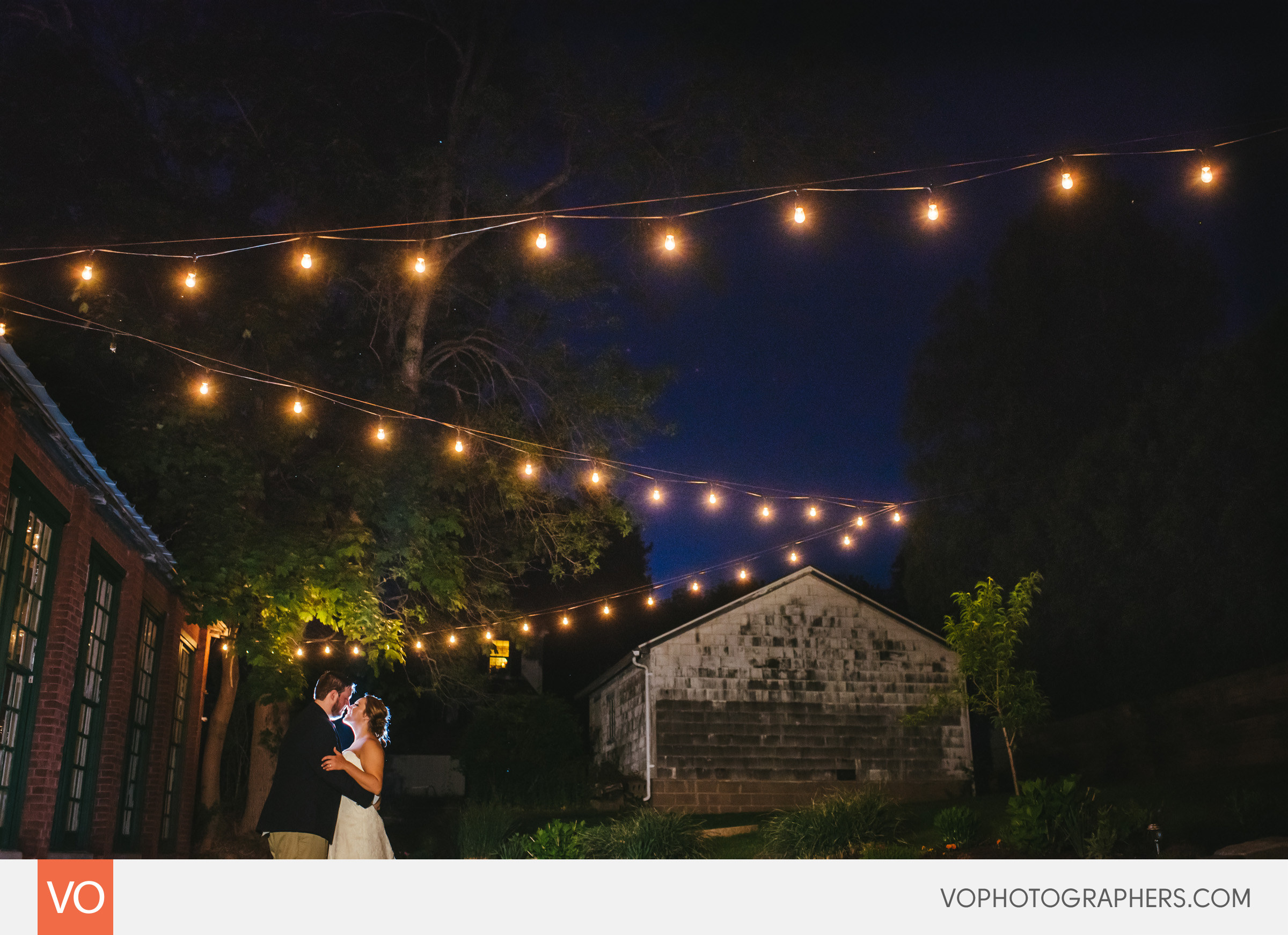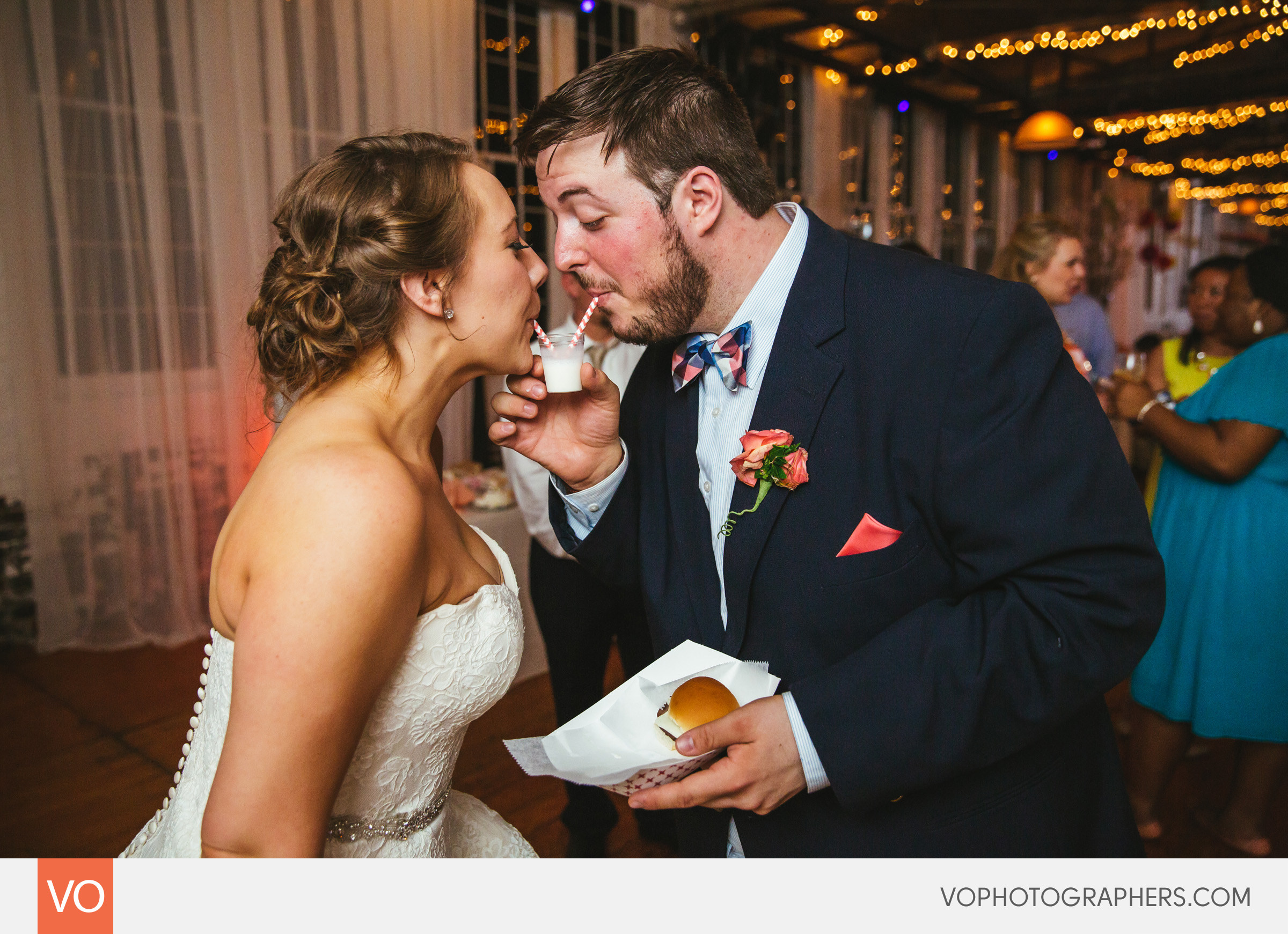 If you're interested to see another wedding we photographed at this venue – follow this link: Dana + Nick's wedding at the Lace Factory